Nesting Vintage Blue Glass Tea Light Holder (Set of 3)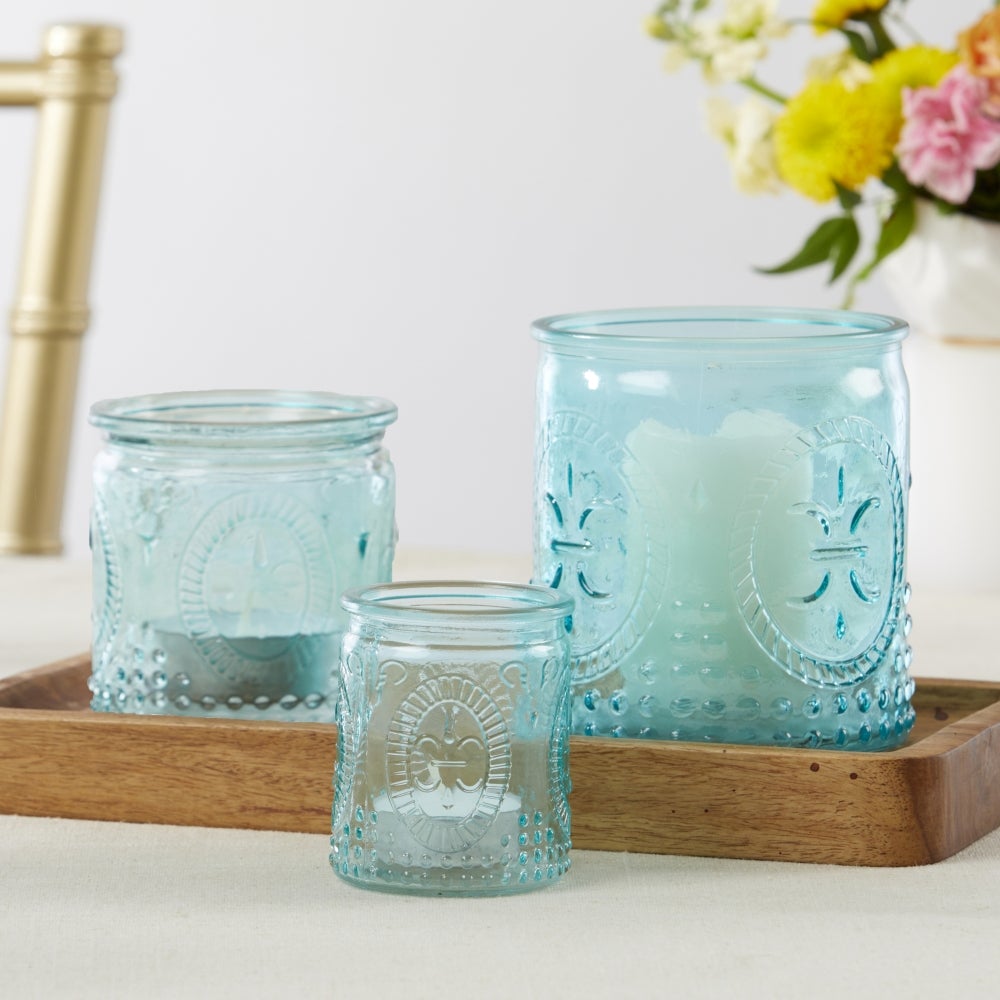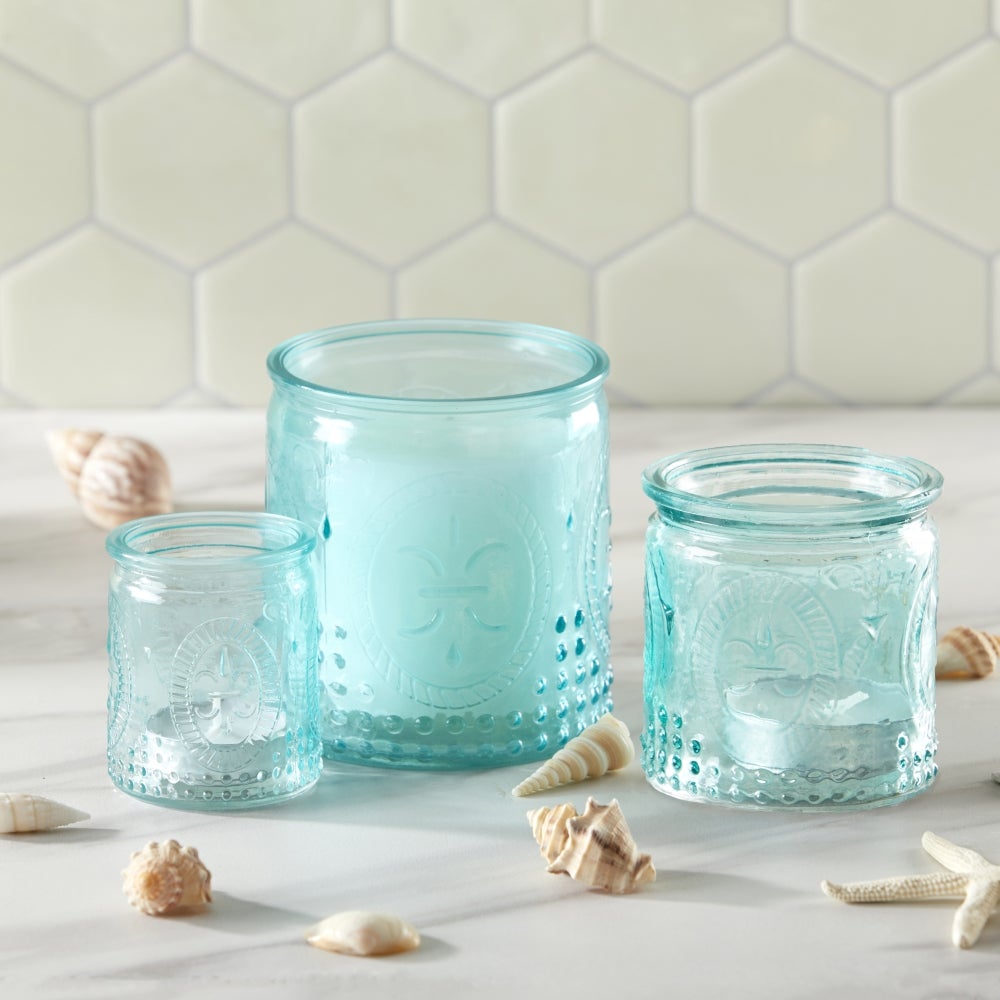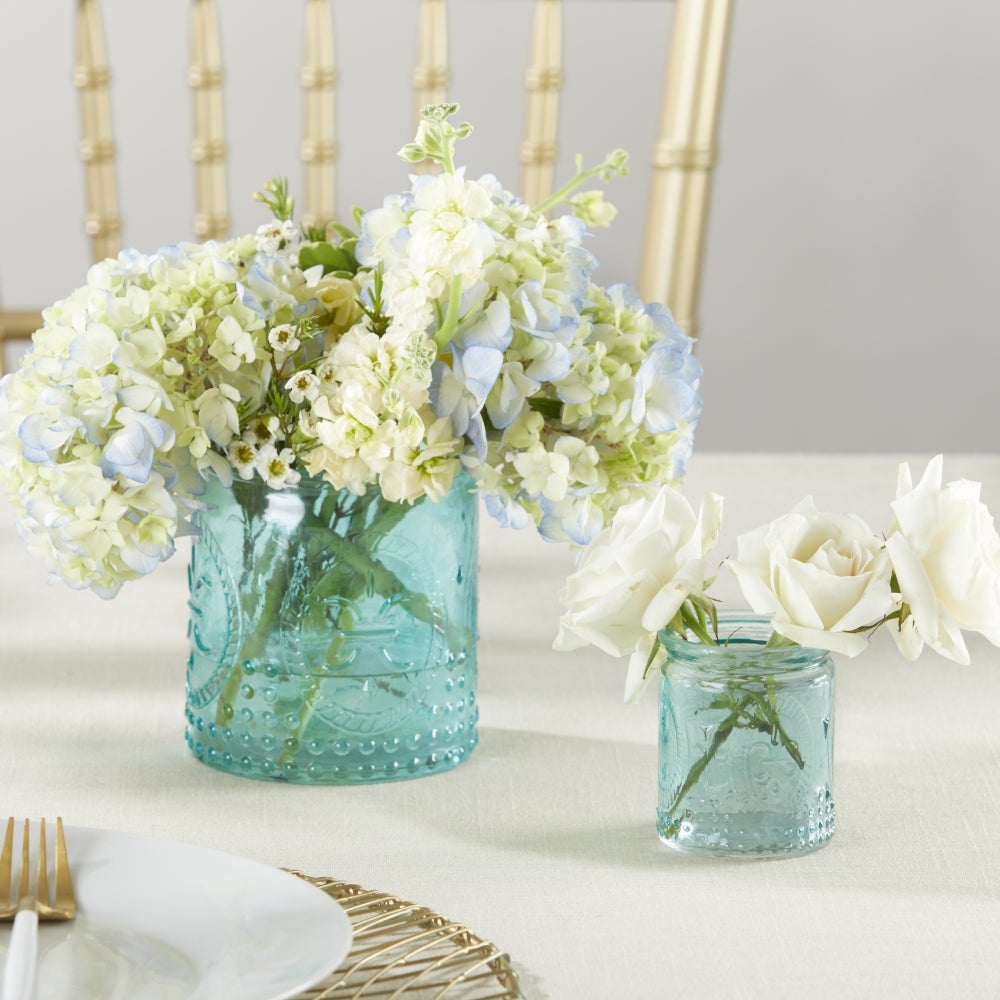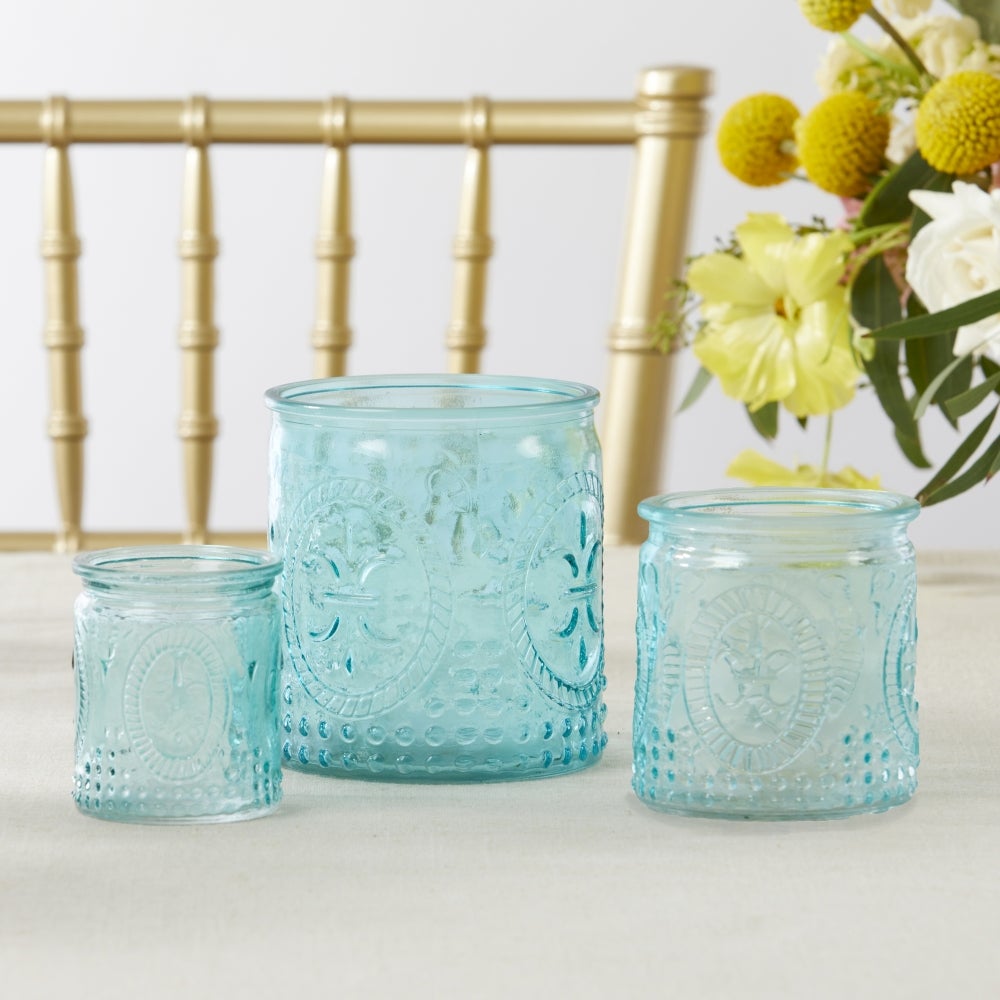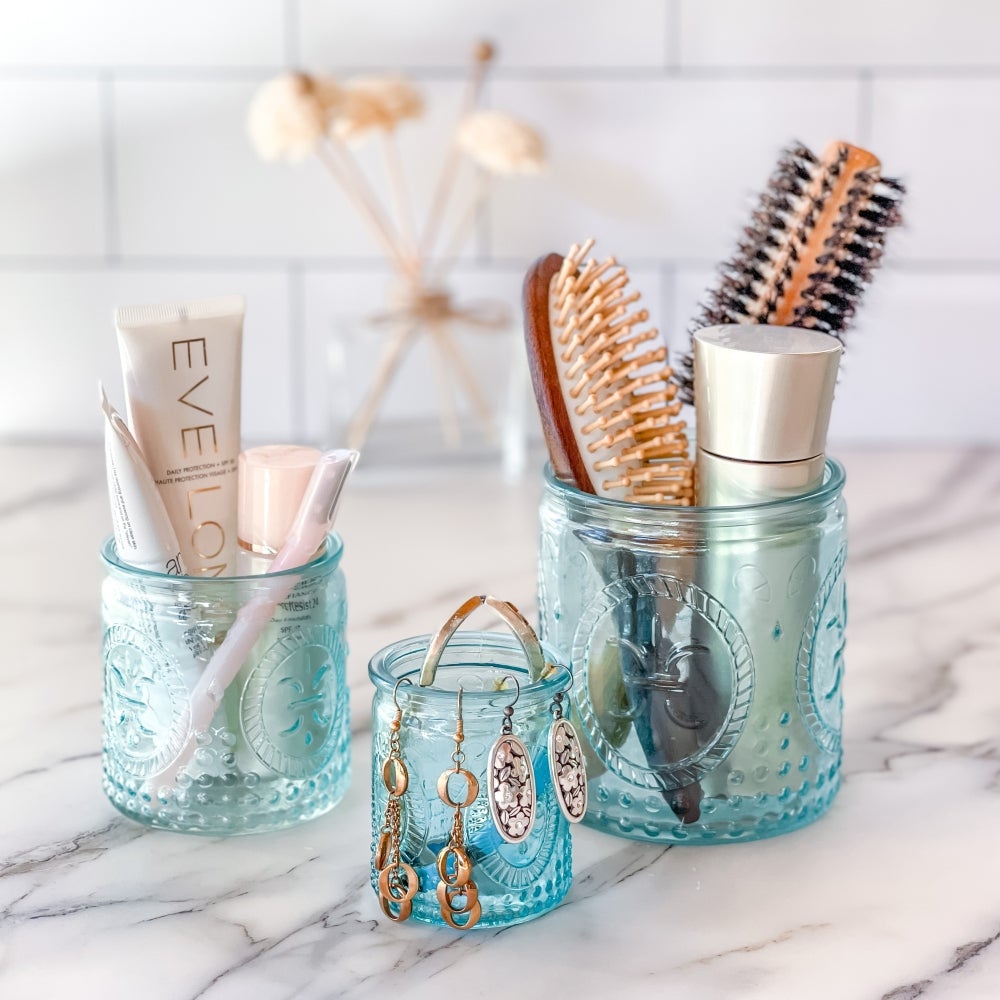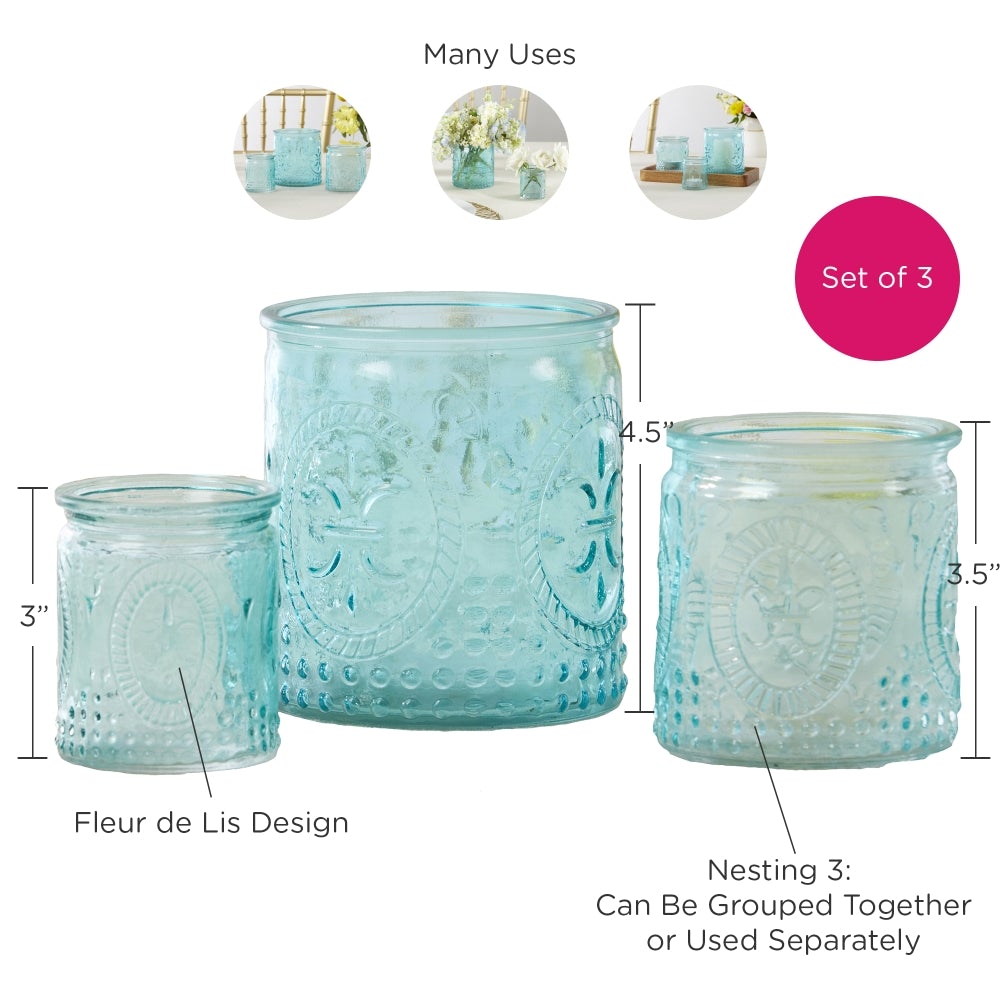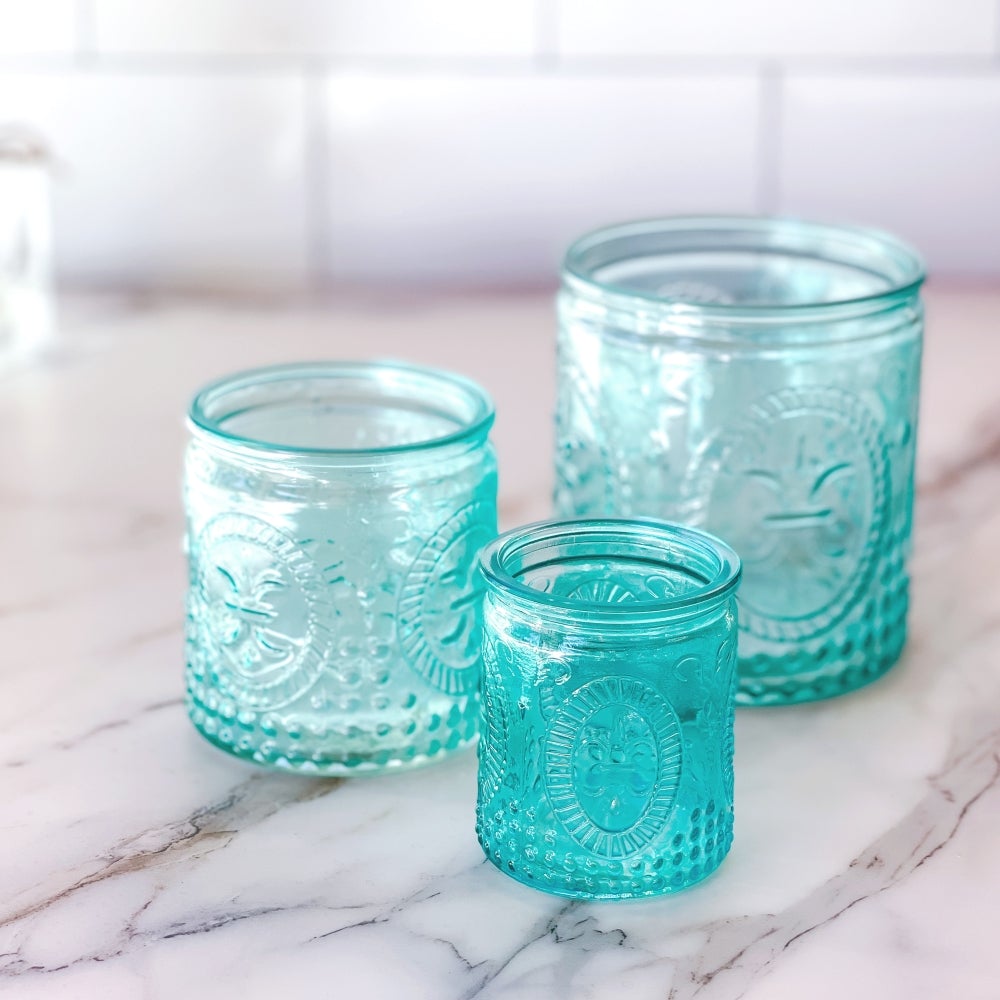 Draw attention to your lovely centerpieces with elegant décor that will complement your tablescape. Party décor has never been quite so distinguished. Our Nesting Vintage Blue Glass Tea Light Holders (Set of 3) is wonderful for decorating any party, wedding, or home. It's simple enough for being an added piece to any theme you select, or any color pattern. The vintage blue candle holder is made of clear glass so it's quite subtle. You don't want every piece in your decorations to be a standout piece because it would cause clashes in your decor.
Complementary pieces, such as these, are a great, timeless tealight/votive holder that you can use for years and years to come. We want you to enjoy all of our pieces but also be able to transport them and store them. We've made them nesting pieces so they fit one inside the other. When you are not using these, you can just store them as one piece. They don't take up much space and they certainly don't break the bank! Order yours pronto!