Personalized 15 oz. Stemless Wine Glass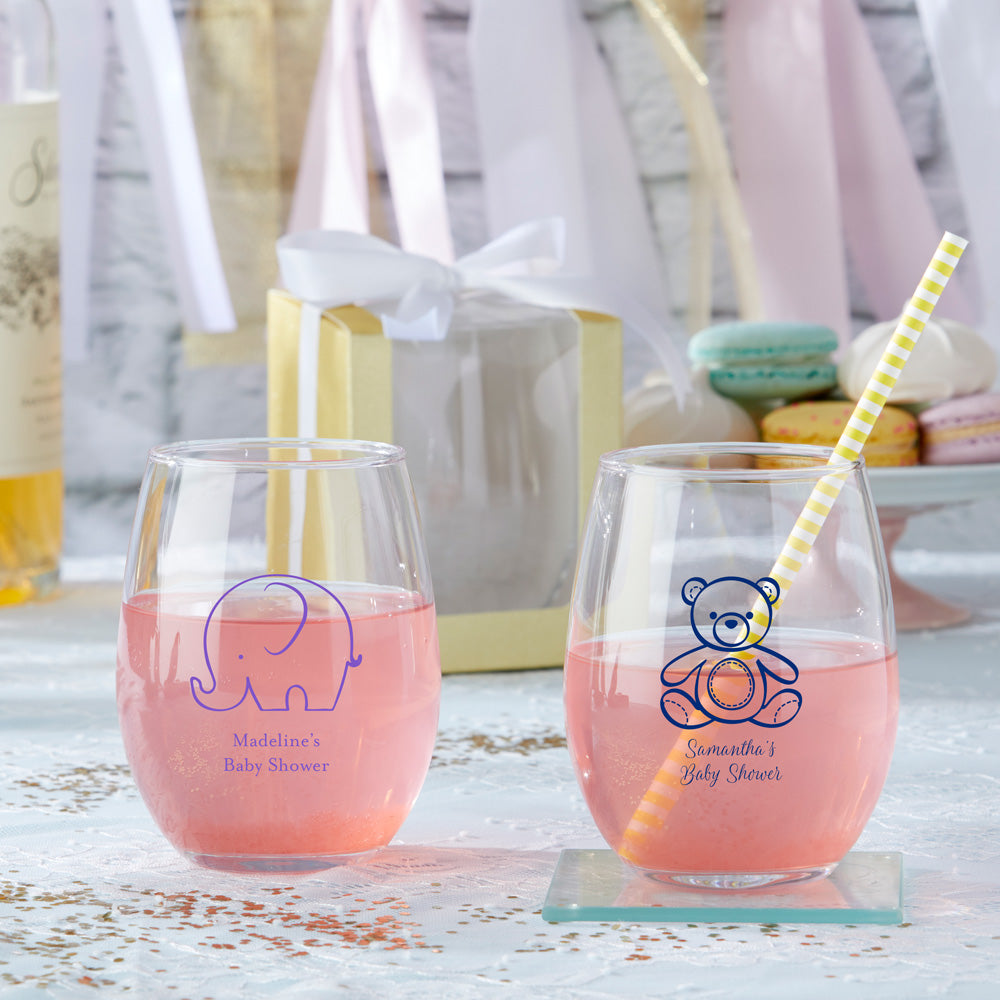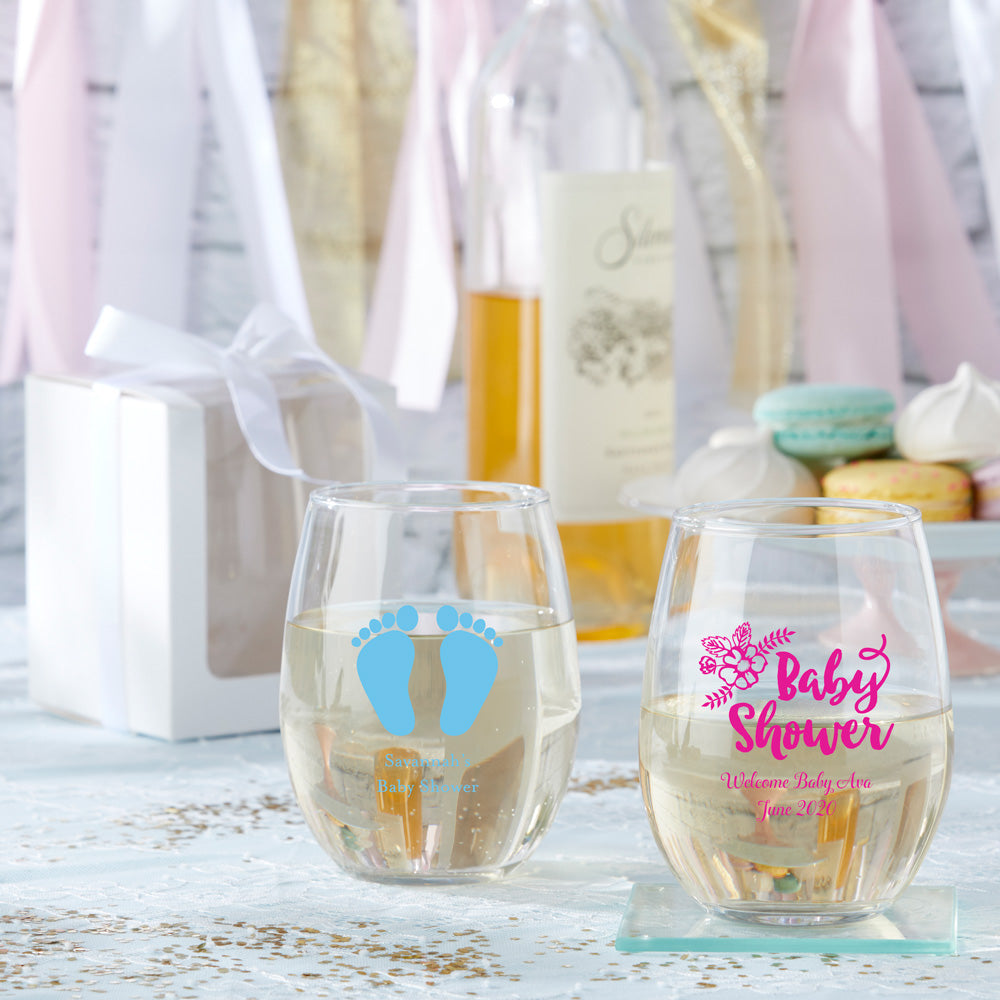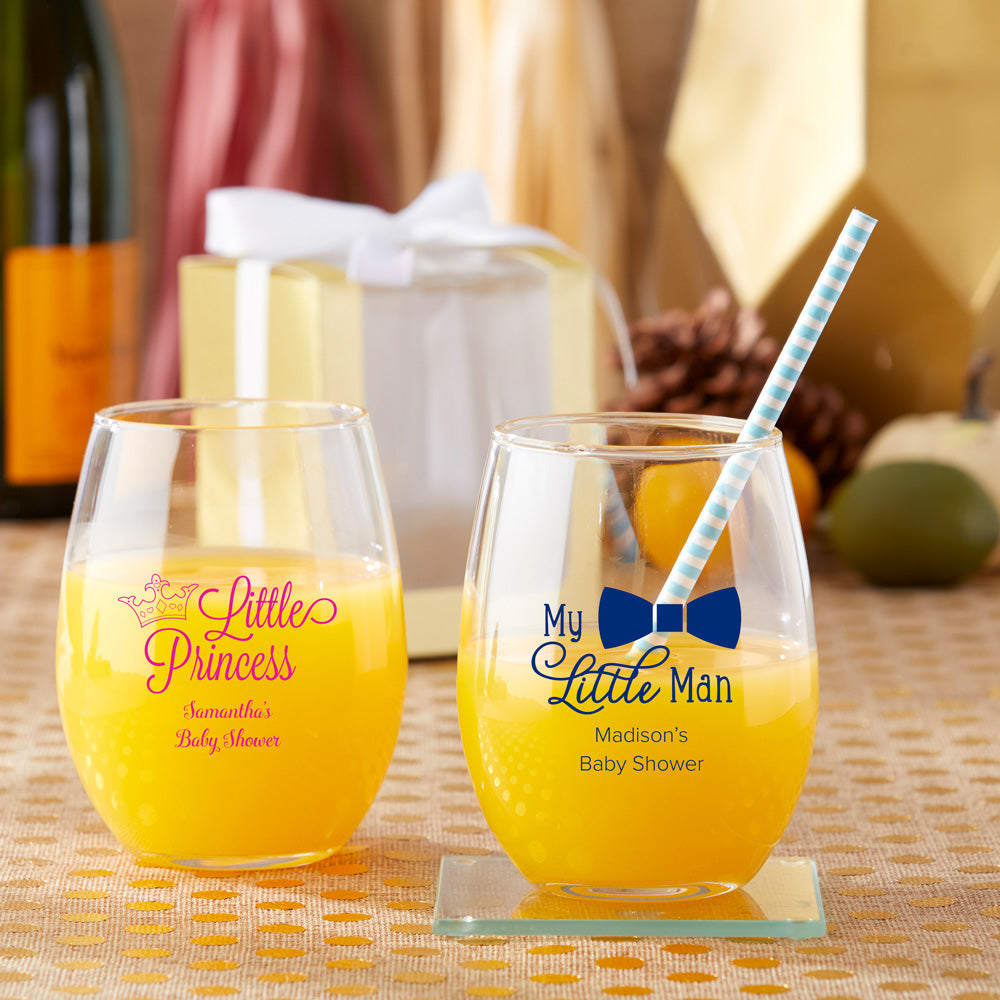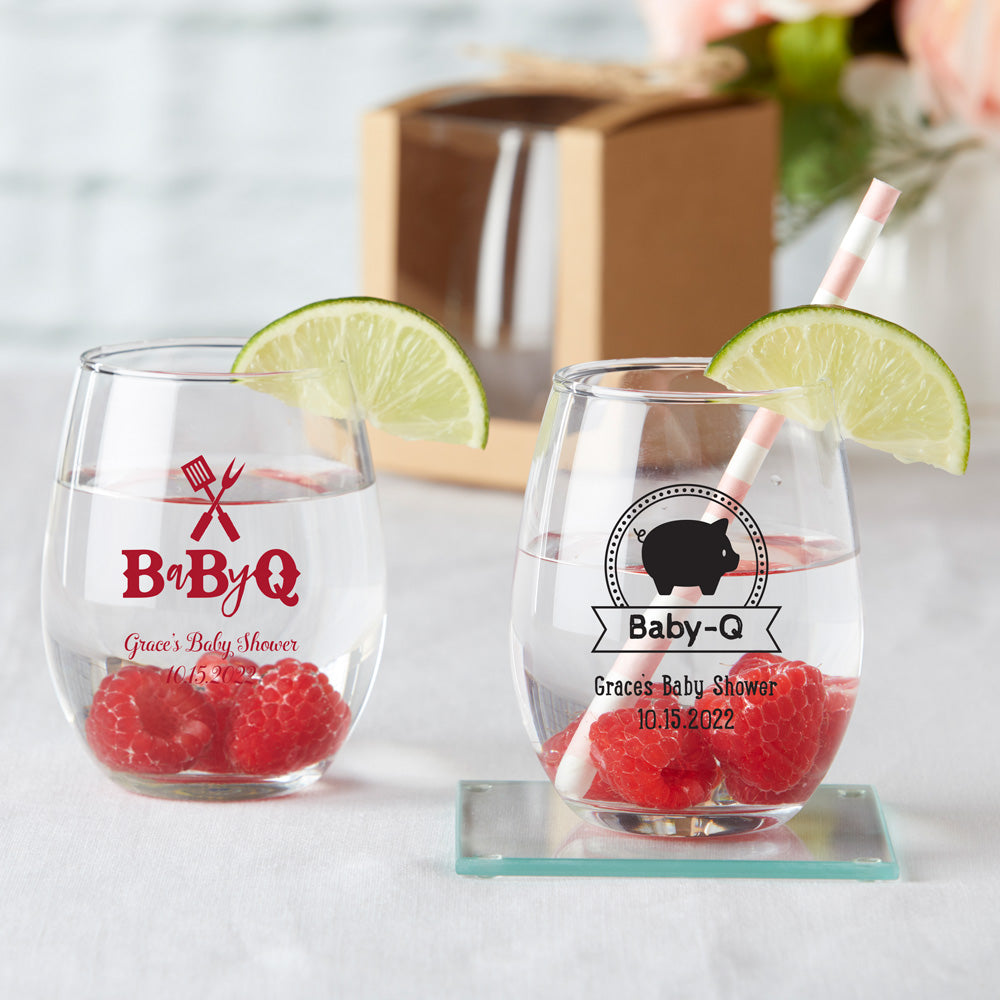 Baby shower on the way? These favors will have you boasting and toasting with style and glass! They'll hold juice or any other beverage the mom-to-be enjoys, and the personalized glasses keep pouring out memories in the homes of your family and friends.
Stemless Wine Glasses are a chic and memorable way to thank guests for celebrating with you. Hold 15oz of wine in the palm of your hand. Personalize each favor for your religious event, milestone, or holiday. Whether celebrating a Bar or Bat Mitzvah, Baptism, Christening, or First Communion, there are design options for all
A celebration calls for a great toast with your friends, family, and special party guests. With personalized stemless wine glasses from Kate Aspen, your big party is made even more festive for an occasion to remember by all. These celebratory wine glasses can feature monogrammed details such as your name and date of the event. Each glass holds 15 oz of your favorite beverage and can be used as a thoughtful party favor for guests.
An anniversary is something to be celebrated! Invite your friends and family to a gathering to celebrate your love, be it the first year of the 50th. Anniversary wine glasses from Kate Aspen are sophisticated and stemless in style. These 15 oz favors serve as a noteworthy gift you can drink from during the party and give to your guests as a token of your appreciation. Each glass is emblazoned with your monogram and details.
What's on the agenda for your bachelor and bachelorette party? This celebratory occasion calls for toasts and fun with your friends and family. Stemless wine glasses from Kate Aspen are great for cheers and personalized with your name and a fun message to remember the moment always. Each set of wine glasses are customized for a unique favor your guests will appreciate and use at home for their favorite refreshment and a keepsake trinket to treasure.
Weddings and anniversary parties are worthy of personalized favors and decorations. Why not treat yourself and your guests to a sophisticated way to enjoy their favorite beverages? These monogrammed stemless wine glasses from Kate Aspen are customized to your liking with your initials and the date of the party. These distinguished wine glasses are great for adult guests and make an excellent gift they can take with them to remember the special day with every refill.
Swirl 15 ounces of wine in the palm of your hand with Kate Aspen's Stemless Wine Glasses. Whether you're celebrating a milestone birthday, toasting to twenty one, or any age in between, there's a design for every taste and style. Your guests will remember your celebration each time they sip from their special glass.
Holidays are a time for giving and celebrating with your friends and family. Each festive event calls for decoration and refreshments for all to enjoy. Personalized holiday themed stemless wine glasses from Kate Aspen are a chic way to present holiday beverages and double as party favors for your loved ones. Personalized details with holiday logos create one of a kind glasses for the whole gang. These festive and functional stemless glasses are sure to create buzz.
If a little is good, a lot is better--especially when it comes to wine and good times! Invite your guests to eat, drink and be merry with Kate Aspen's 15 oz. stemless wine glasses, and fill them all with good cheer--the glasses and your guests!