Personalized 2 oz. Shot Glass/Votive Holder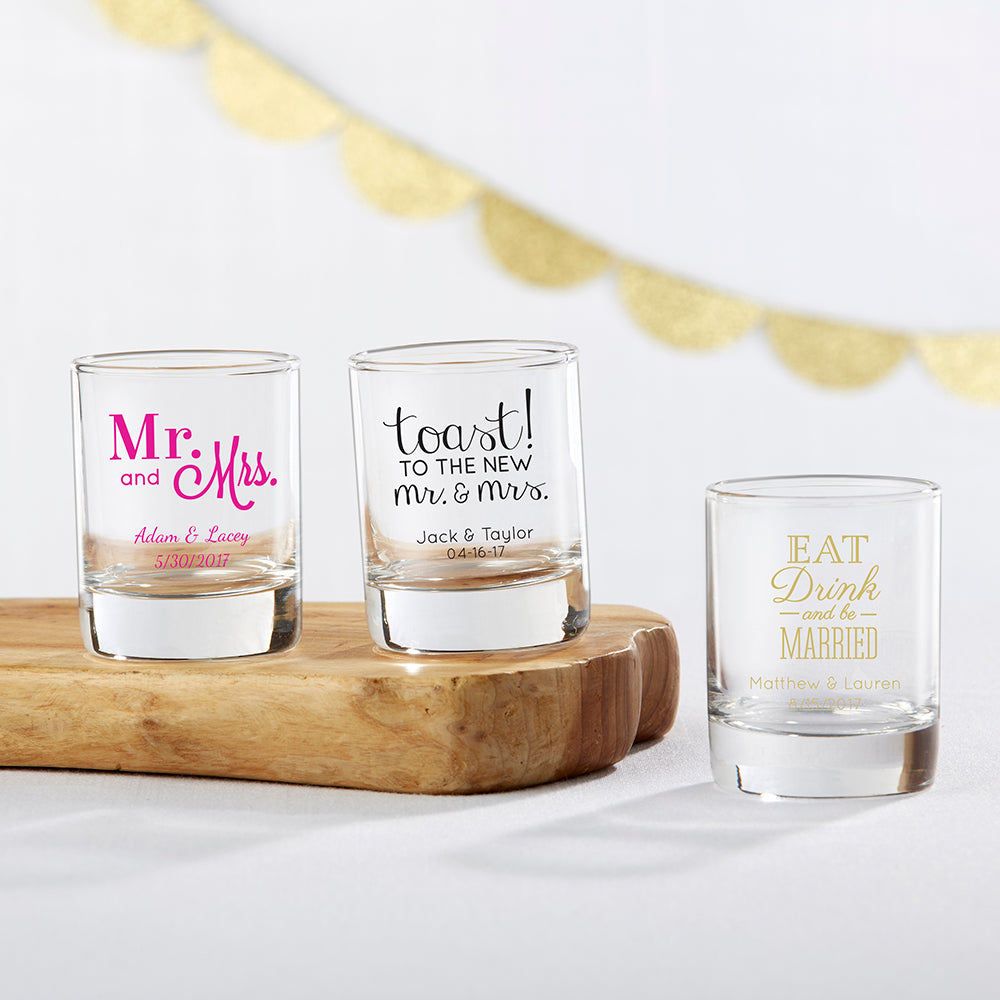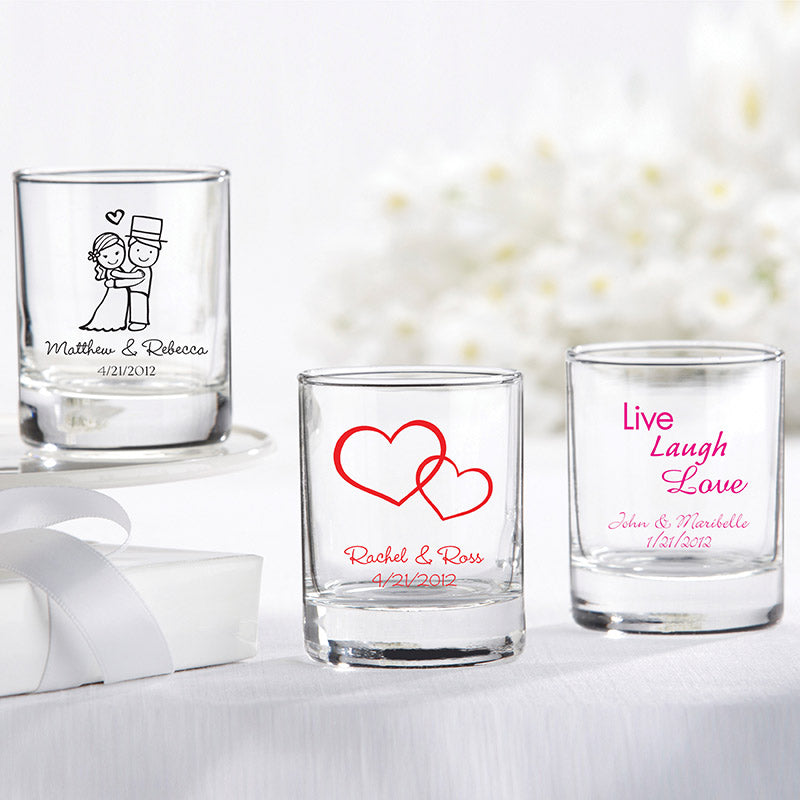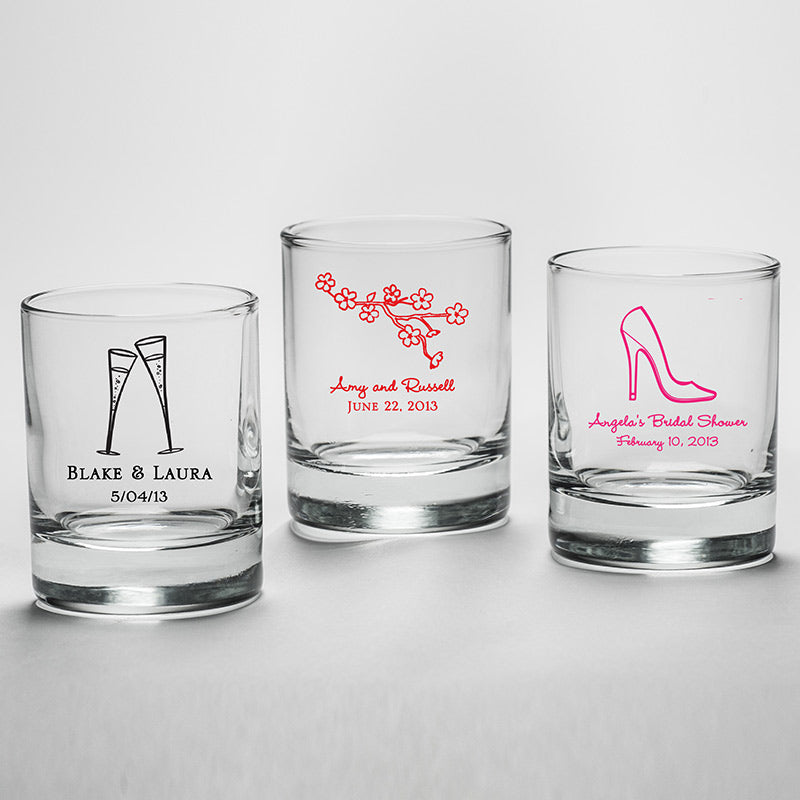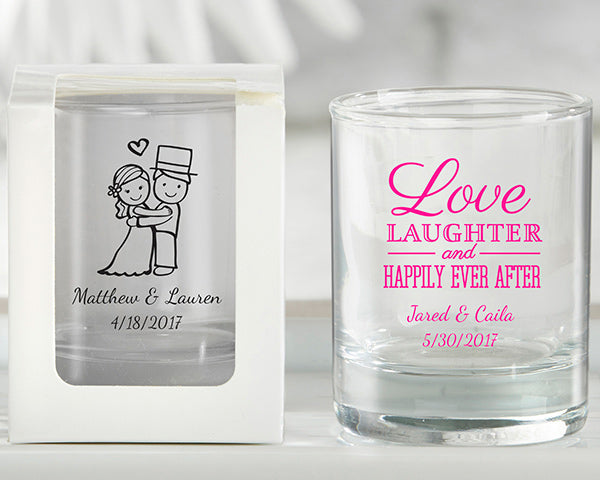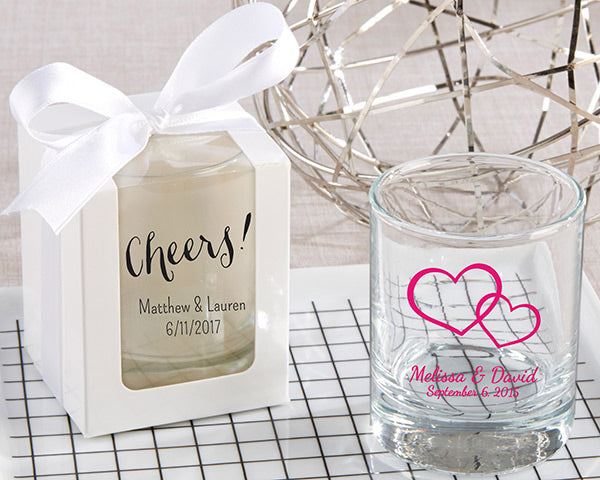 Have you chosen the dream theme for your wedding? If you have, there's a good chance you'll find the perfect design among Kate Aspen's personalization choices for our Personalized Shot Glasses. With nine imprint colors available, you'll be able to match your wedding color palette, too! Go ahead! Take a shot!
These customized shot glasses are the ideal party-favor vessel for all adventurous couples! Created with the travel-conscious in mind, these Kate Aspen glasses can also serve as votive holders and are available in two worldly designs printed right on the glass. Give them away as parting gifts to wedding guests or use them in your table decor!
Celebrate the new arrival with a baby shower favor both women and men will appreciate! If you don't want to present it as a shot glass, simply drop a tea candle in the glass and make it a very cute votive holder!