Personalized 9 oz. Stemless Wine Glasses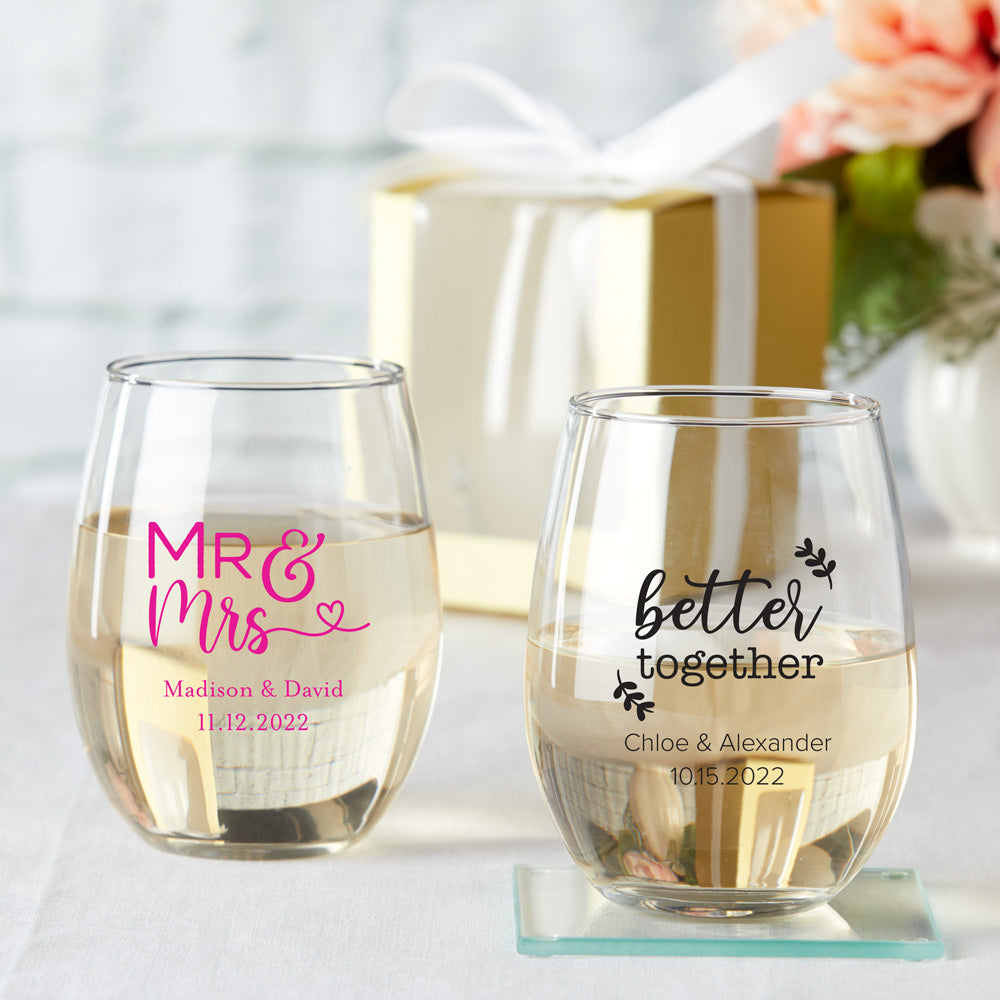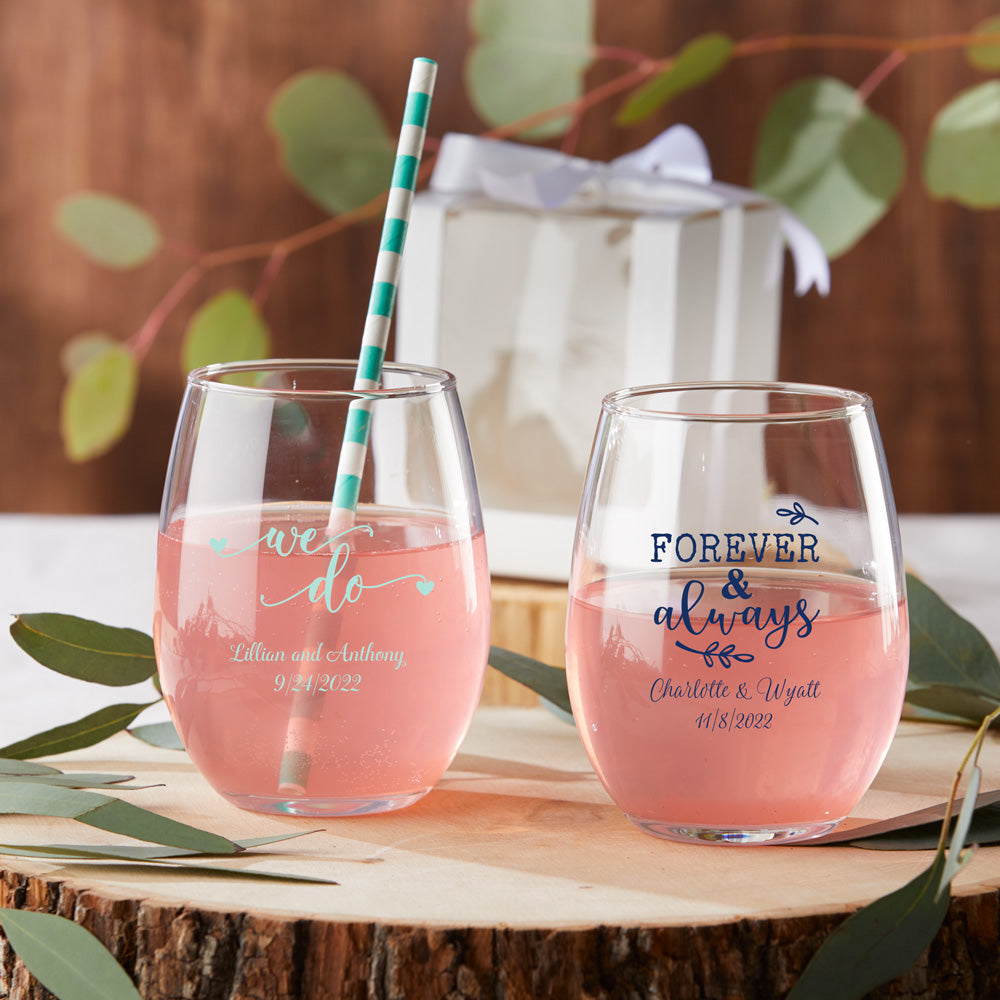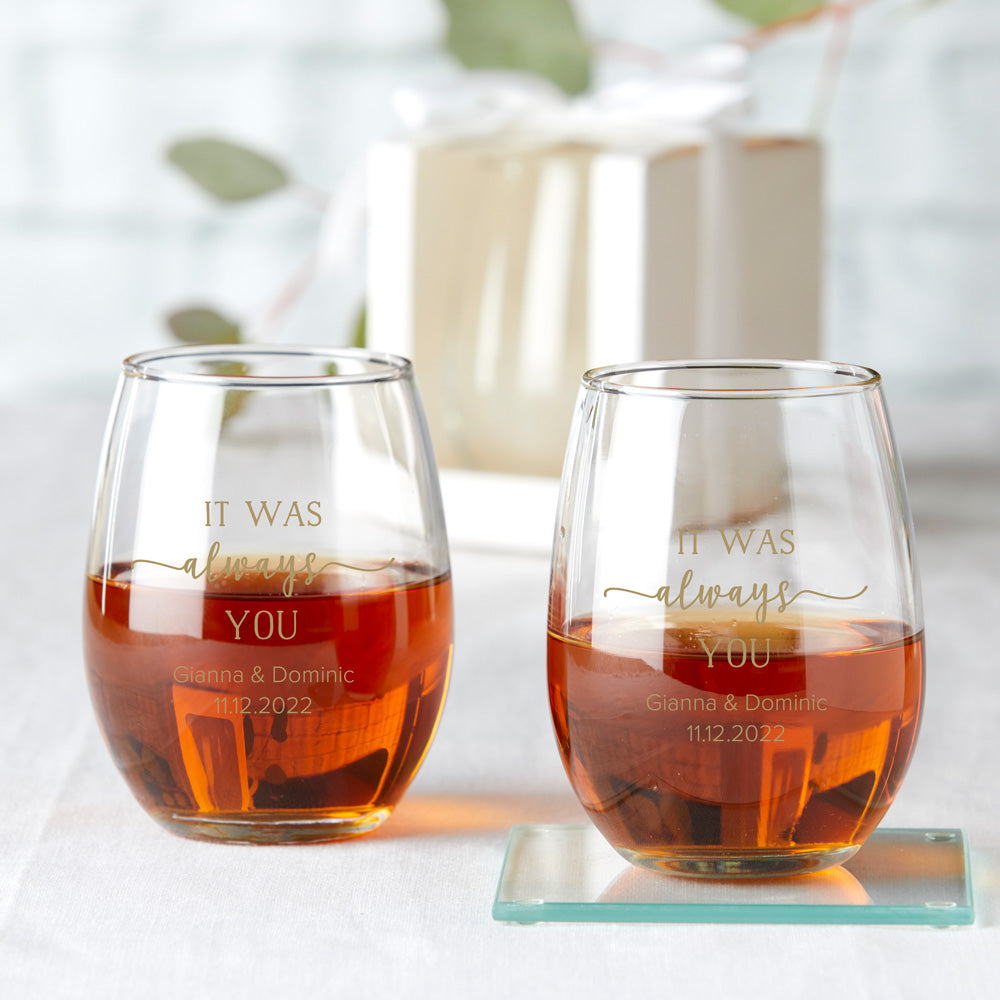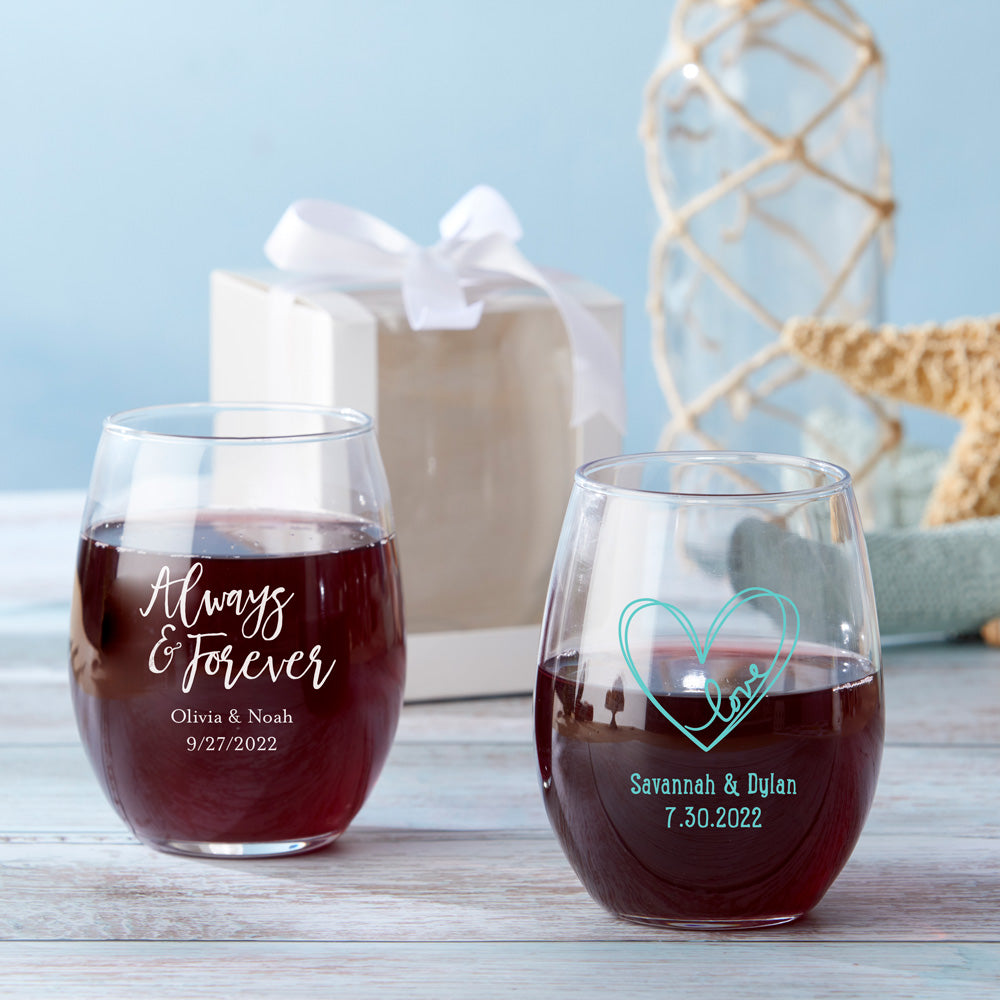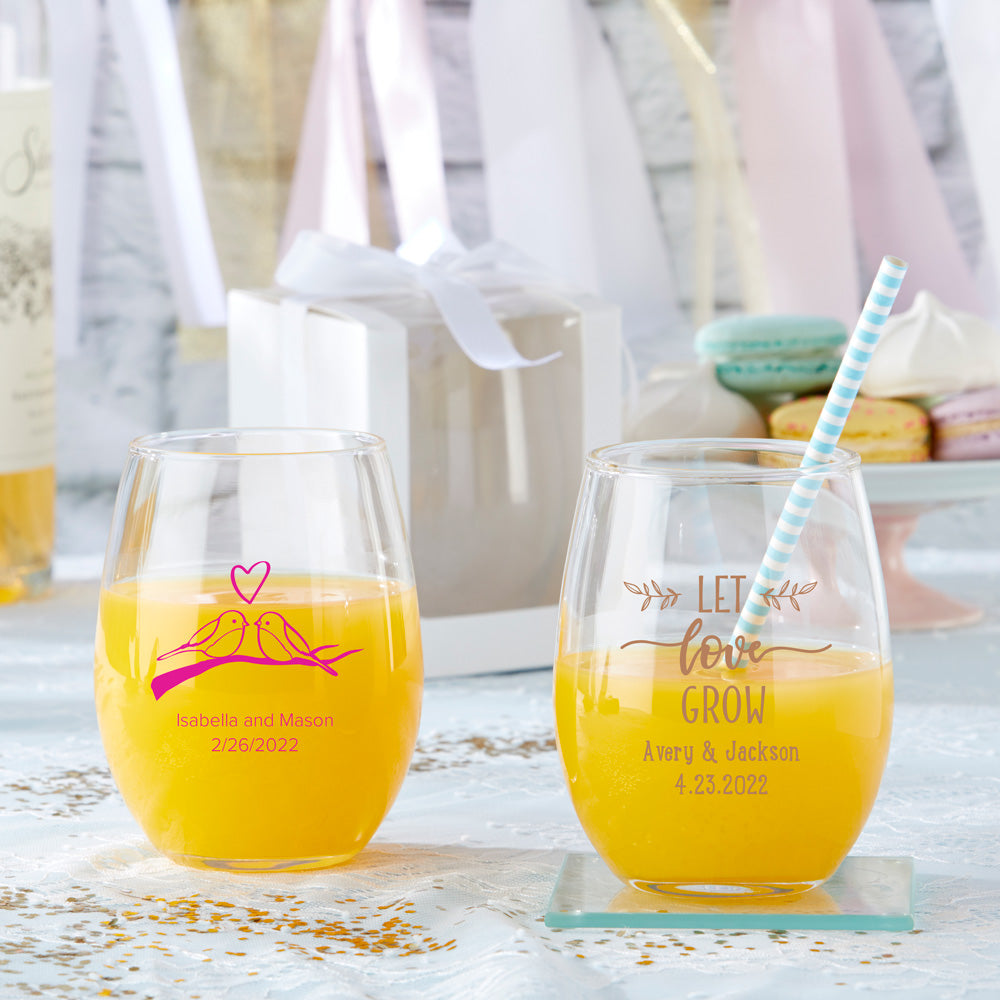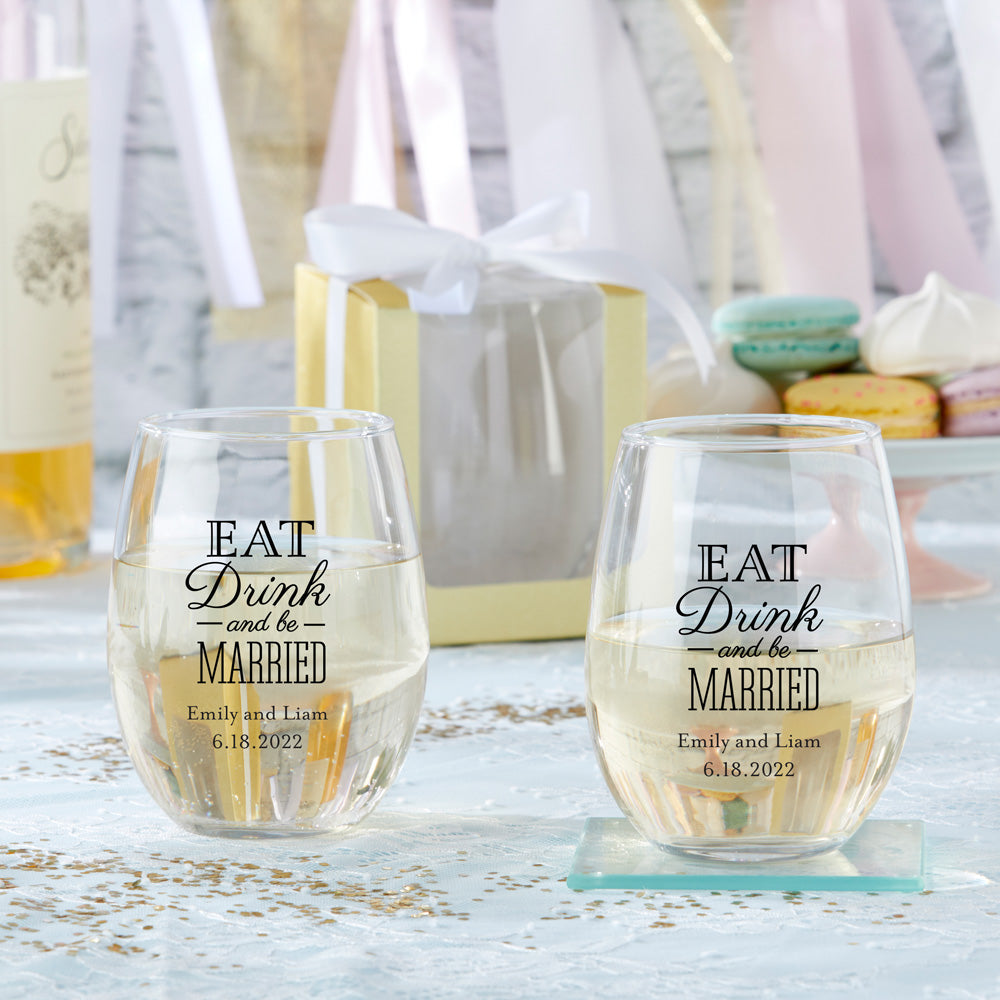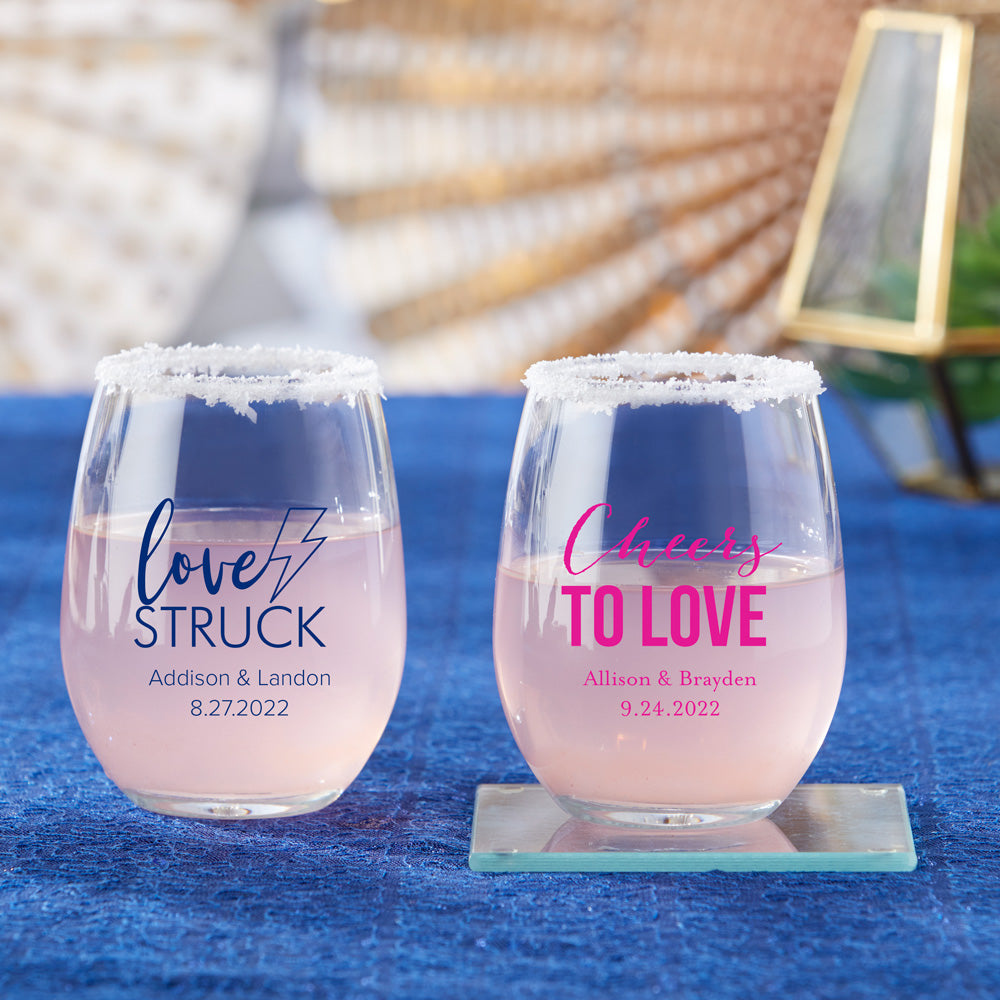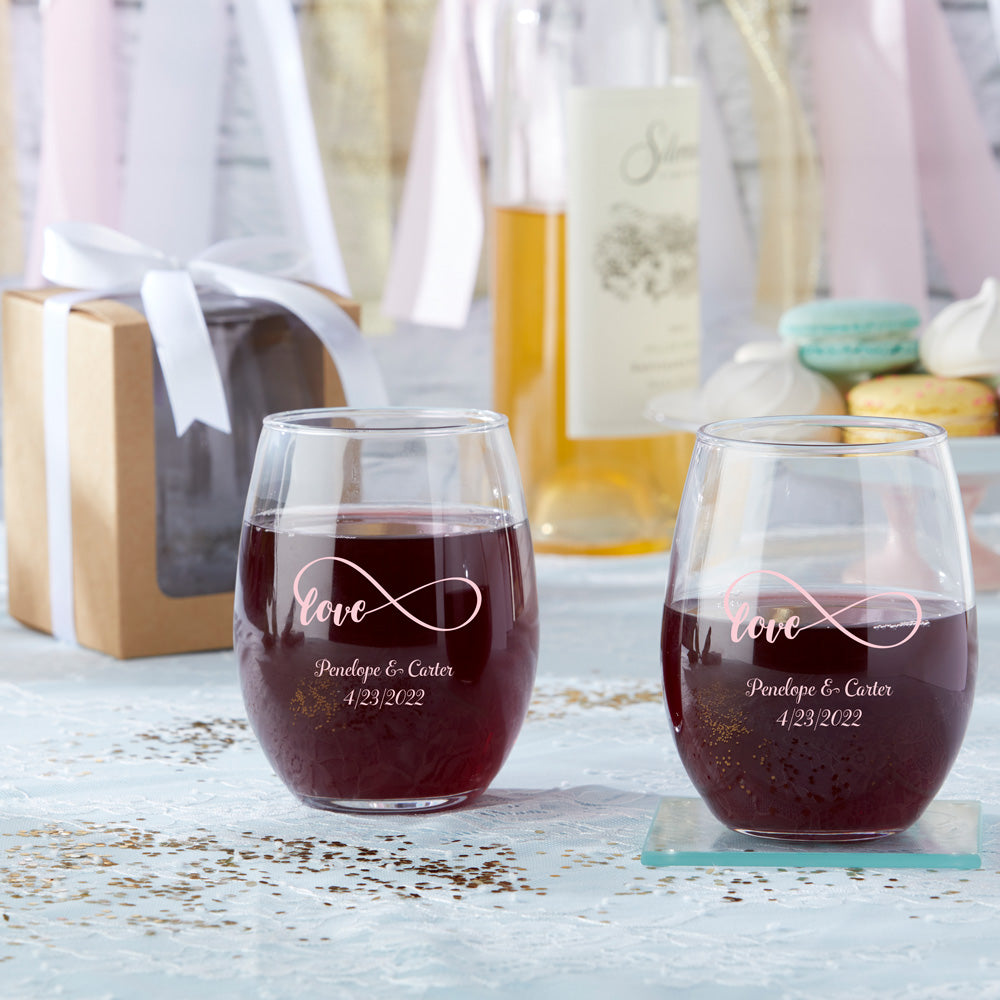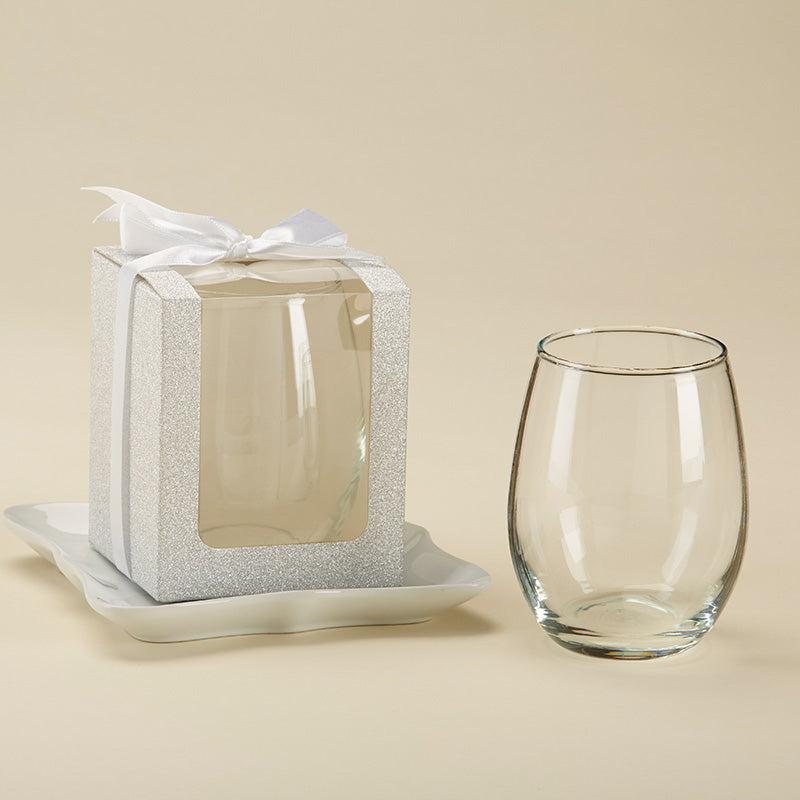 Introducing our elegant and sophisticated Personalized 9 oz. Stemless Wine Glasses, the perfect addition to any wine lover's collection. Crafted from high-quality glass, these stemless wine glasses feature a sleek and modern design that is both practical and aesthetically pleasing.  Each glass can be personalized with your choice of text, making them the ideal gift for weddings, anniversaries, baby showers, birthdays, or any special occasion. Whether you're sipping on a crisp white or full-bodied red, these glasses are the perfect vessel to showcase your favorite vintage.
The 9 oz. capacity of these stemless wine glasses allows for a generous pour, while the stemless design ensures a stable grip and eliminates the risk of tipping over. Plus, the lack of a stem makes them easier to store and transport, making them a versatile choice for any home. Our personalized stemless wine glasses are expertly crafted and feature a durable design that is built to last. Each glass is pad printed with precision and care, ensuring a high-quality finish that will withstand the test of time.
With these stemless wine glasses, there's nothing to get in the way of your celebration! Removing the stem transforms them into something wonderfully unique. Free to swirl your favorite wine, the glass can also be used to hold candies or even a tea light candle to make your tables positively glow. Personalized with your choice of design, your names and wedding date are the signature of elegance on this distinctive glass.
Make your next celebration extra special with our Personalized 9 oz. Stemless Wine Glasses. These beautiful glasses are sure to impress and make a lasting impression on all of your guests. Order yours today and elevate your wine-drinking experience to the next level.