Pink Floral Tea Party 62 piece Tableware Set (16 guests) | 00263NA-KIT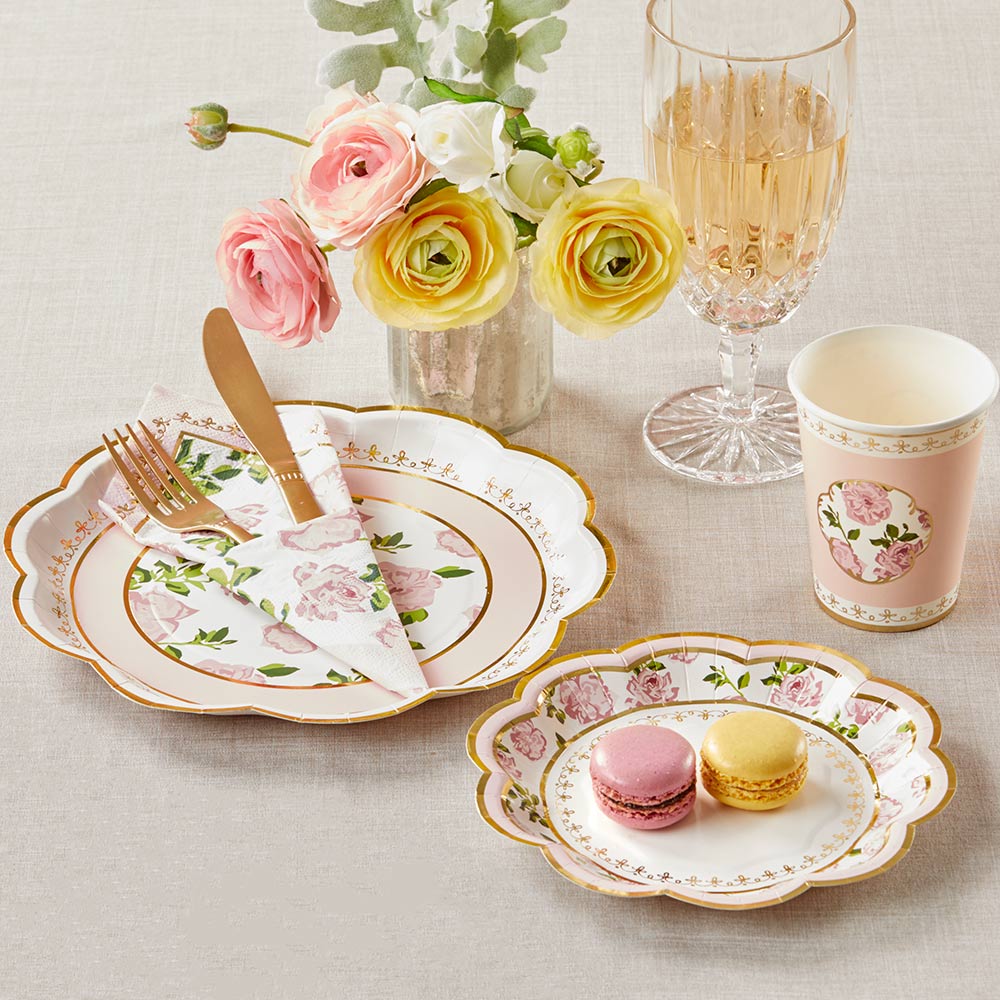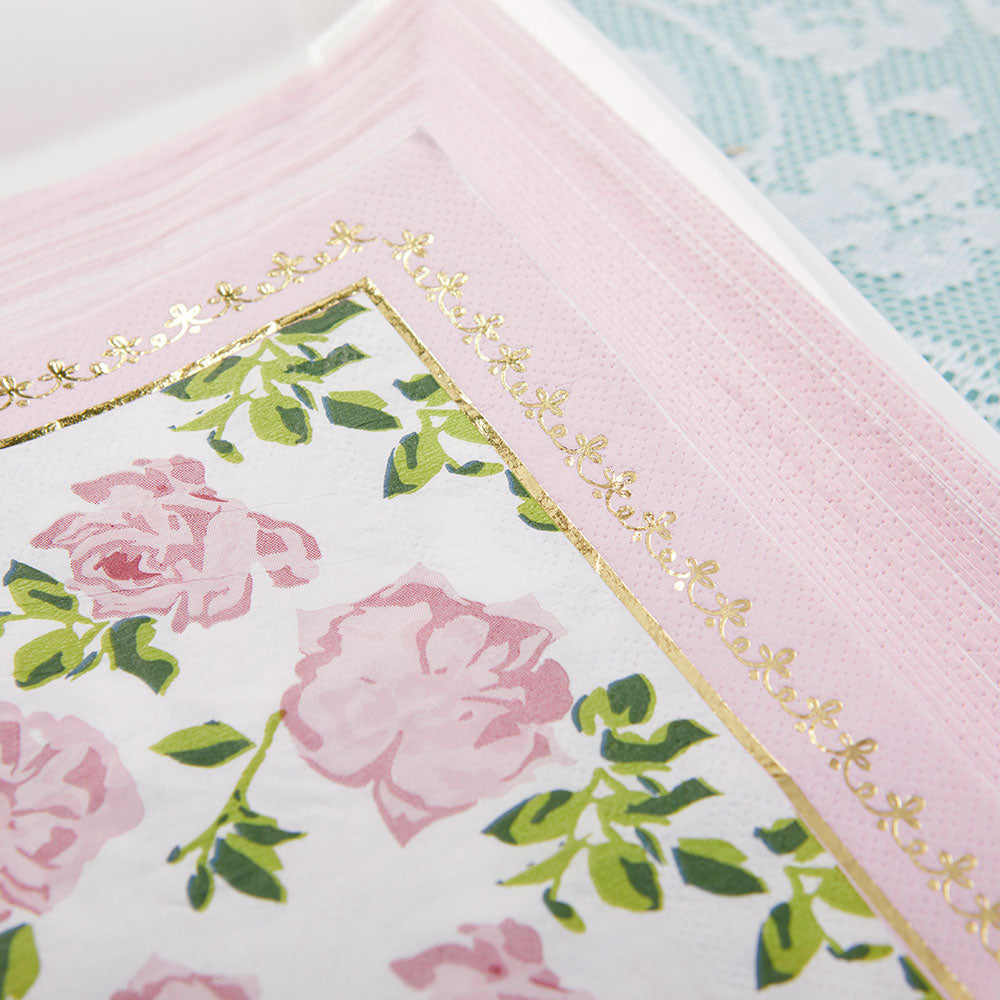 Introducing our 62 Piece Pink Tea Time Tableware Party Kit - the perfect companion for hosting a delightful and charming tea time party! Elevate your next birthday celebration or baby shower with this exquisite set of paper plates and napkins that seamlessly combine style and convenience.

Elegance in Every Detail:
Kate Aspen takes pride in delivering sophistication to your tabletop with this Pink Tea Time Tableware Party Kit. Crafted with meticulous attention to detail, our tableware collection is designed to add a touch of elegance to your special occasions.

What's Included:

16pcs 7-inch Heavy Duty Disposable Party Plates: These sturdy, 7-inch plates are perfect for serving delectable finger foods, cupcakes, and petite desserts. Their heavy-duty construction ensures that your culinary creations stay intact without any worry of soggy bottoms or bending.

16pcs 9-inch Heavy Duty Disposable Party Plates: For heartier appetites and bigger portions, the 9-inch plates are ideal. Whether you're serving sandwiches or a variety of entrees, these plates offer ample space for your delicious creations.

30pcs 6.5-inch Durable Paper Napkins: Complement your plates with these charming and durable paper napkins. Measuring 6.5 inches, they are the perfect size for dainty tea sandwiches and beverages. These napkins are strong and absorbent, making sure your guests are comfortable throughout the event.

Charming Pink Tea Time Design:
The soft pink color and exquisite teapot and teacup design add a touch of whimsy and elegance to your table settings. Your guests will be captivated by the charming aesthetics of this tableware collection, making it an ideal choice for tea-themed parties or events.

Convenient and Disposable:
Simplify your party hosting experience with our disposable tableware. No need to worry about cleaning up after the event. These plates and napkins are made to be convenient, ensuring you have more time to enjoy the company of your guests.

Versatile and Eco-Friendly:
The Kate Aspen Pink Tea Time Tableware Party Kit is not only stylish but also eco-friendly. Crafted from high-quality, sustainable materials, our disposable tableware is a responsible choice for the environment-conscious host.

Unleash Your Creativity:
With the Kate Aspen 62 Piece Pink Tea Time Tableware Party Kit, you have the creative freedom to design an enchanting tea time setting that will leave a lasting impression on your guests. Whether you're planning a birthday celebration or a baby shower, this party kit is an essential component for an unforgettable event.

Upgrade your party hosting game with this delightful and durable Pink Tea Time Tableware Party Kit from Kate Aspen. Your guests will be enchanted by the charming design and impressed by the quality. Order your set today and prepare to host a tea party like no other! 
Features and Facts:
Measurements - 9 inch Paper plate measures: 9" w x 9" d x 0. 6" h, 7 inch Paper plate measures: 7" w x 7" d x 0. 6" h, Paper napkins measure: 6. 5" w x 6. 5" d x 0. 01" h.
Green, White, and Gold.
100% paper.