Princess 3-Piece Dress Up Set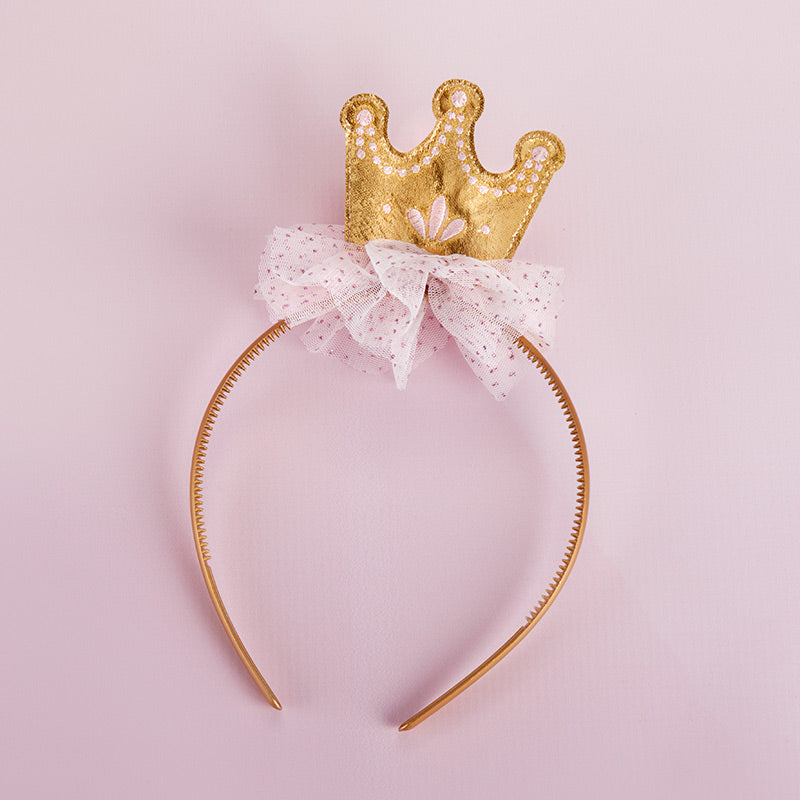 Get your little one ready for her princess party with Kate Aspen's Princess 3-Piece Dress Up Set! The set includes a tutu apron, a heart wand, and a crown headband, completing the perfect costume to make their special day even better. The set comes packaged in a convenient PVC gift box, which makes it the perfect girl's gift to give before the real fun even starts or for playing dress-up any day. Not only will the Princess 3-Piece Dress Up Set make the party fun, it'll make the photos from the big day even more memorable!
Features and Facts:
Tutu apron is made with 2 layers of glittery pink tulle with a gold satin ribbon to affix the apron around the waist. The heart wand is topped with a gold plush heart with gold lame scalloping details. The stem of the wand is crafted using clear acrylic. The plastic gold crown headband is made from a plastic band and gold lame crown on top. The crown is embroidered with pink details and features pink glittery tulle.
PVC gift box packaging.
Primarily made with polyester materials.
Apron measures 15.4 w x 9.4" h x 0.04" d, Wand measures 3.3" w x 11.0" h x 0.2" d, Crown measures 4.7" w x 7.7" h x 0.4" d.
Packaged costume measures 5.1" w x 11.4" h x 1.3" d.
Sold in single 3 piece set.