Ribbed Blue Glass Votive Candle Holder (Set of 6)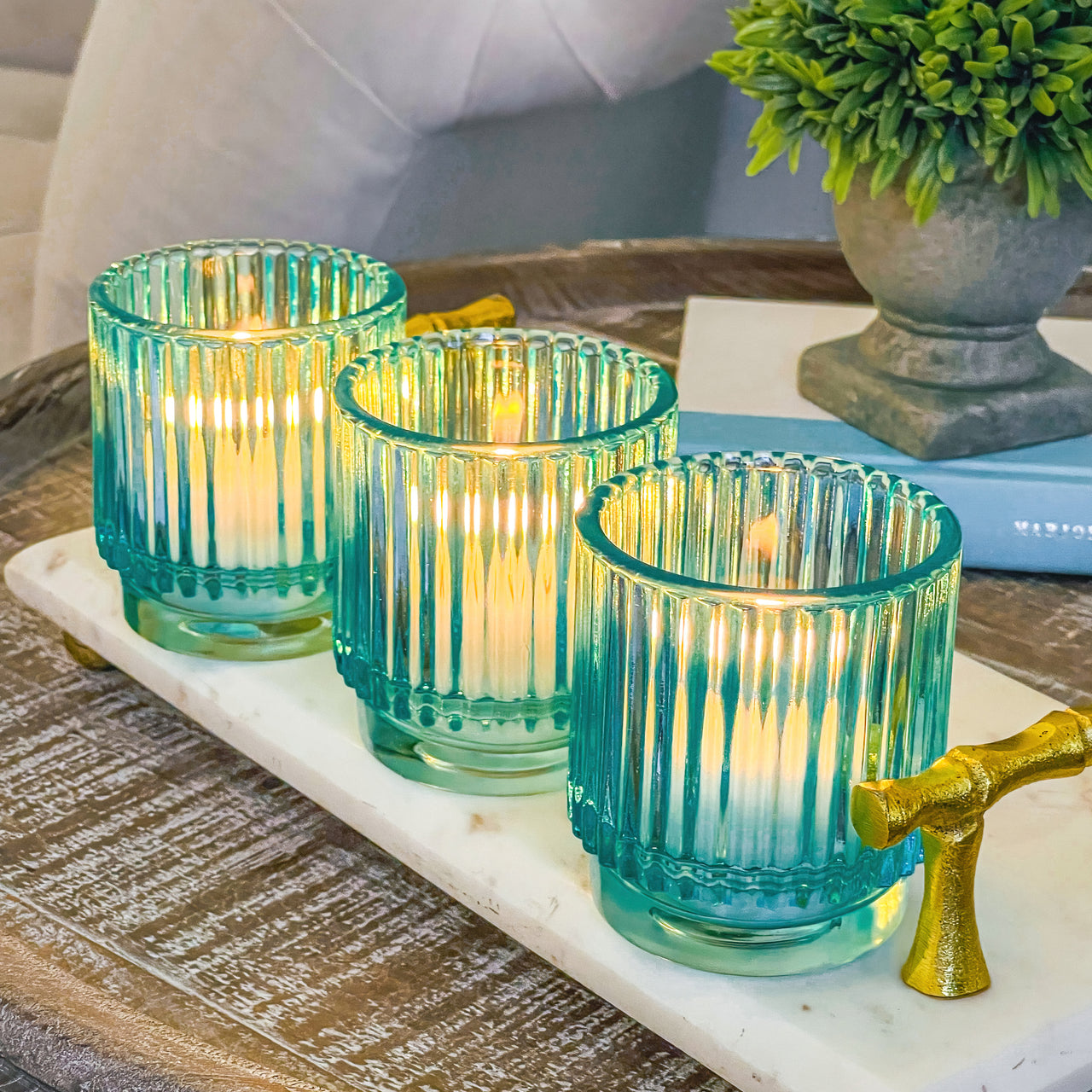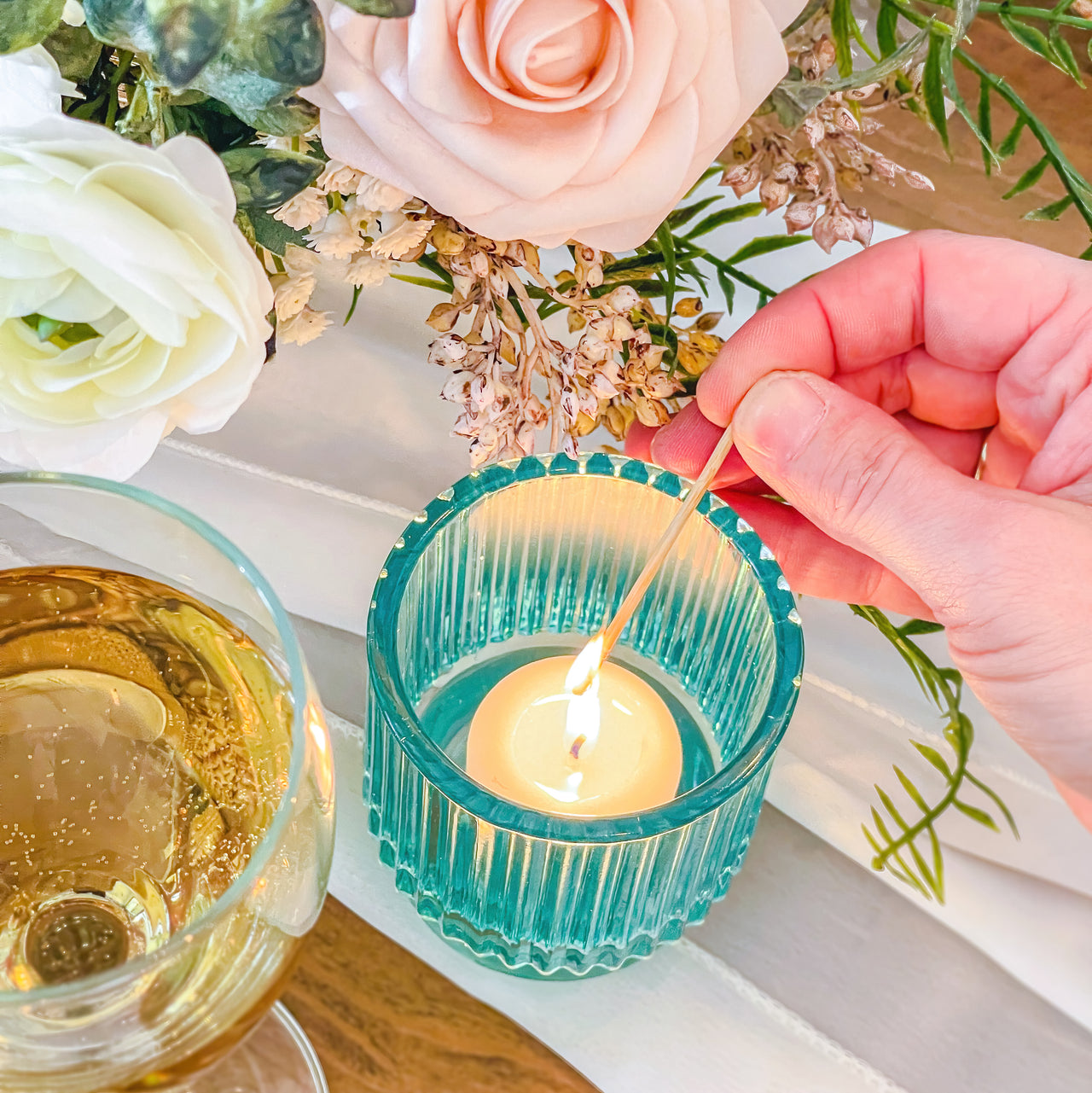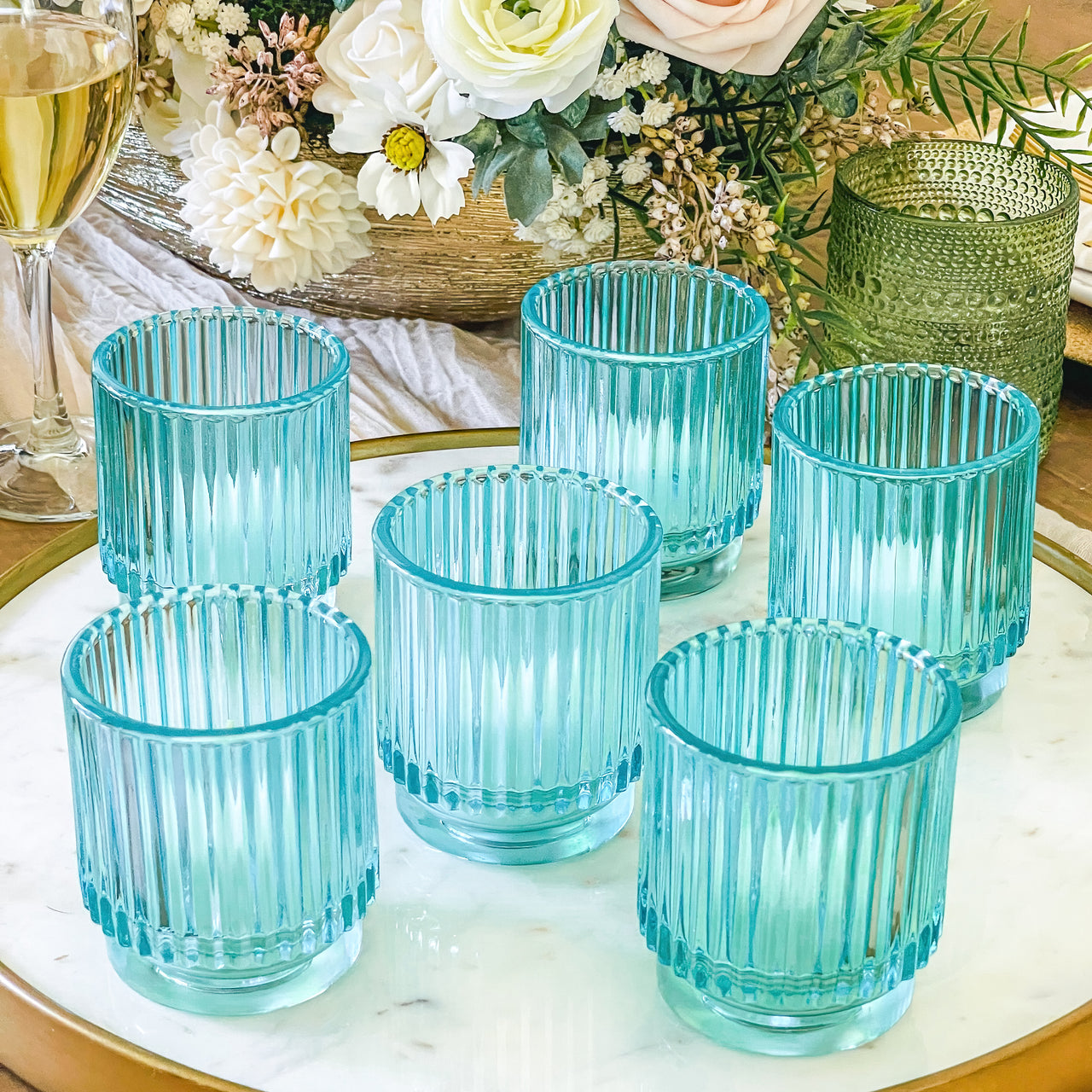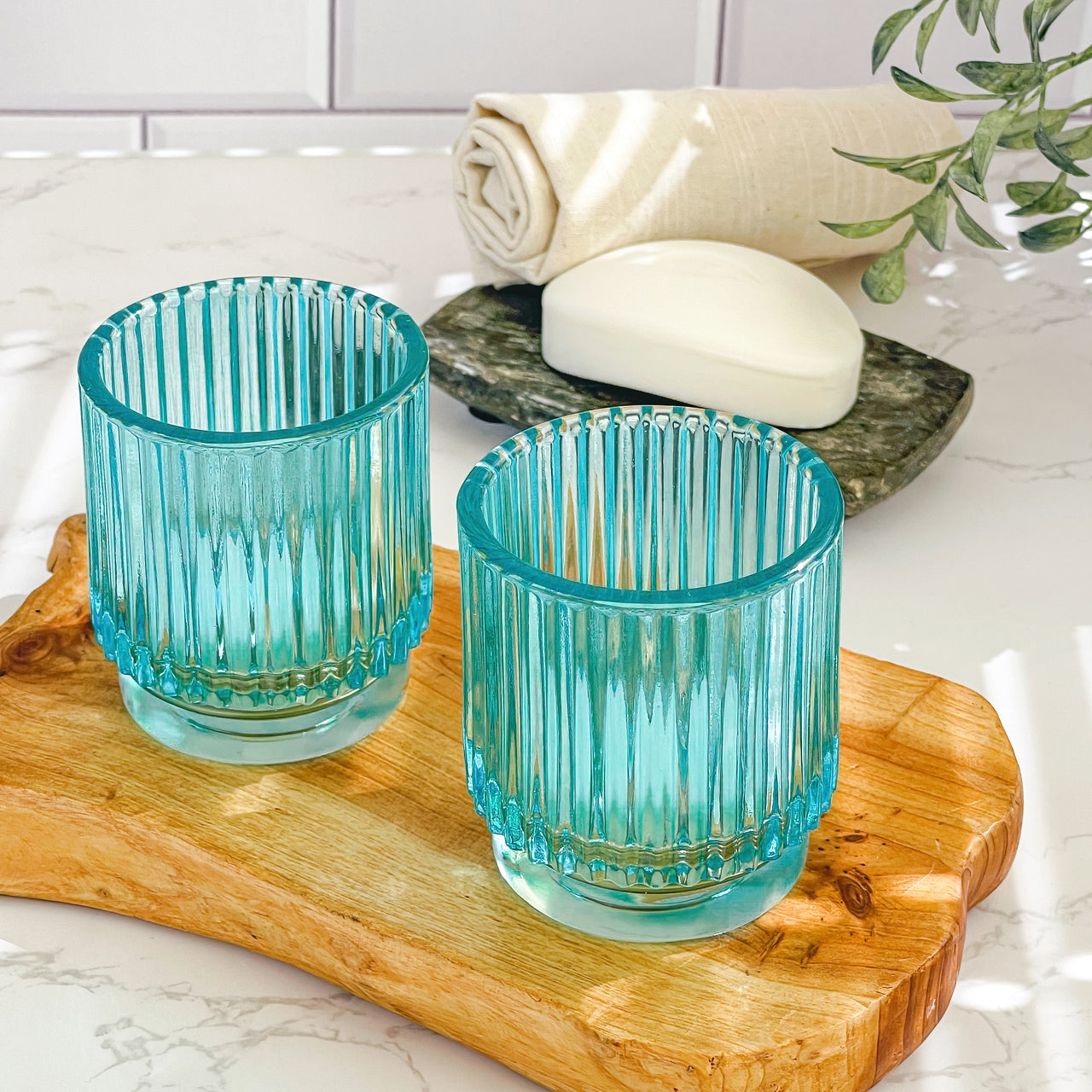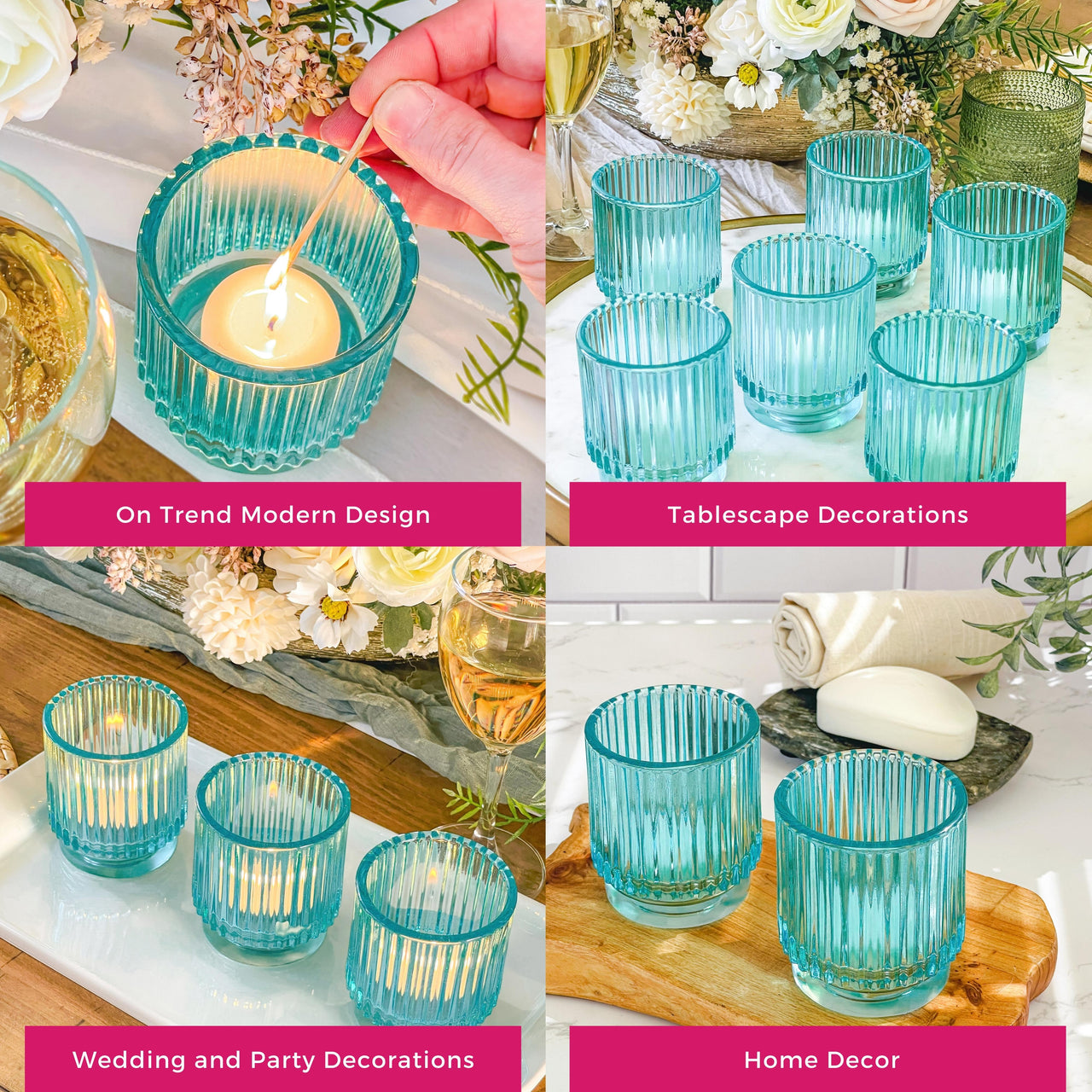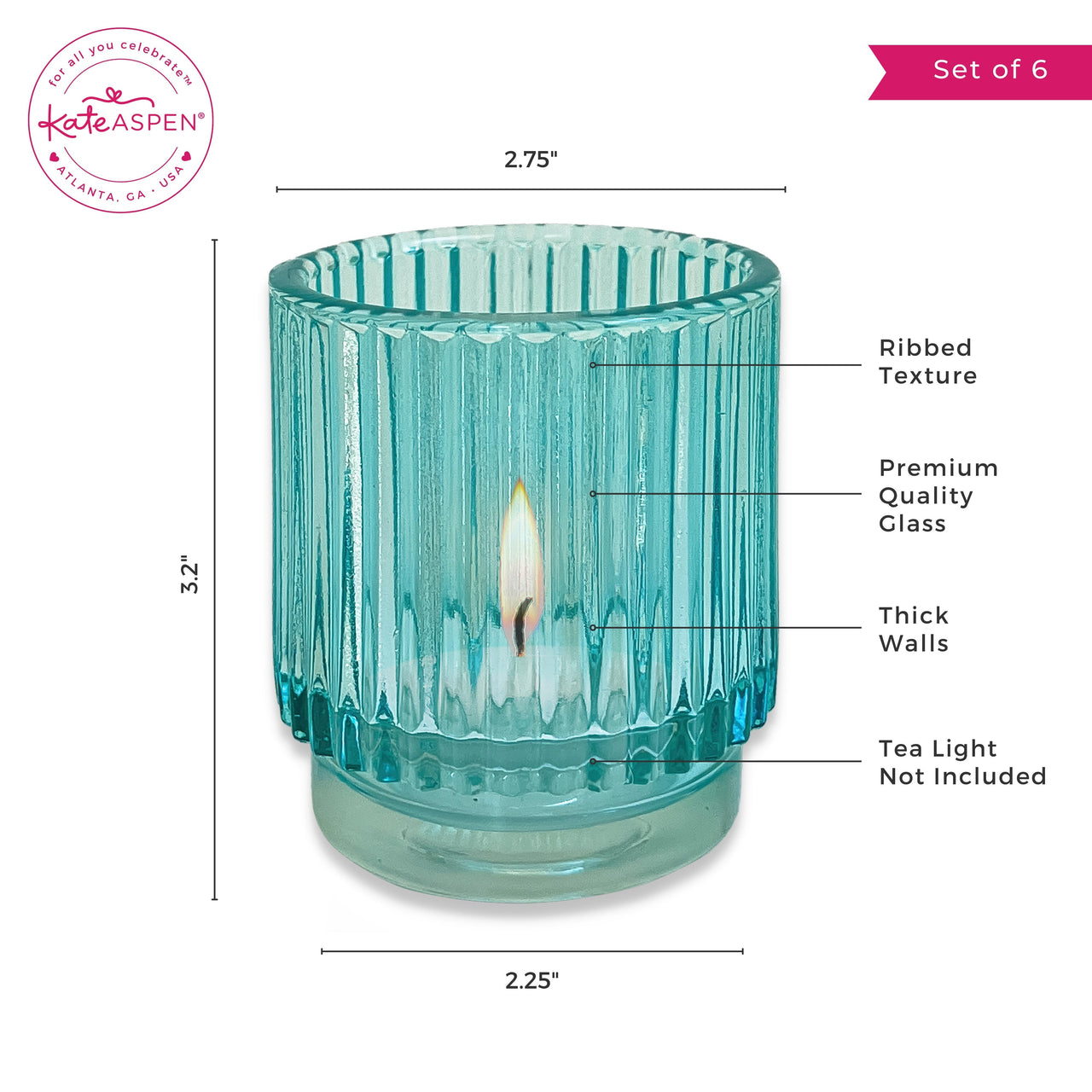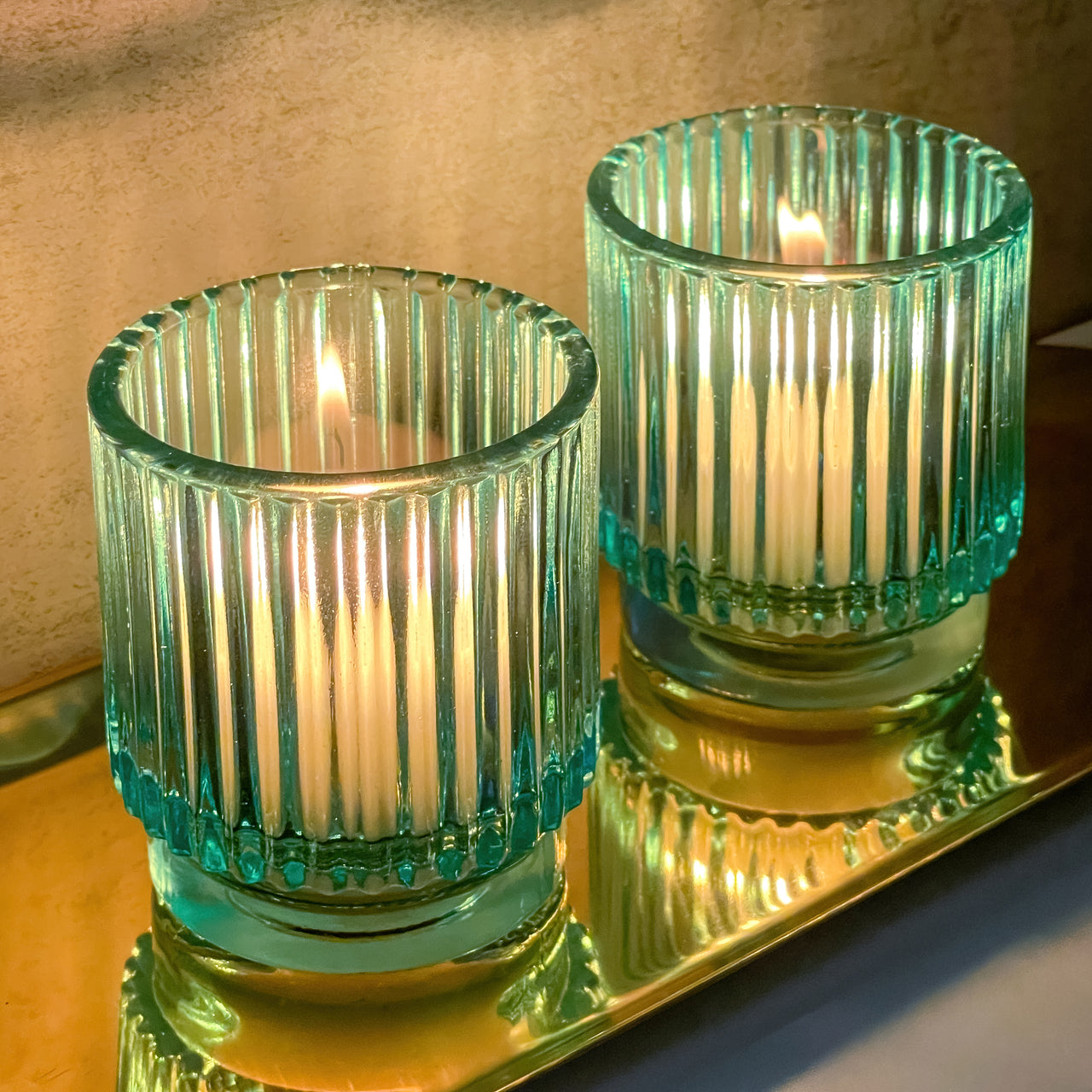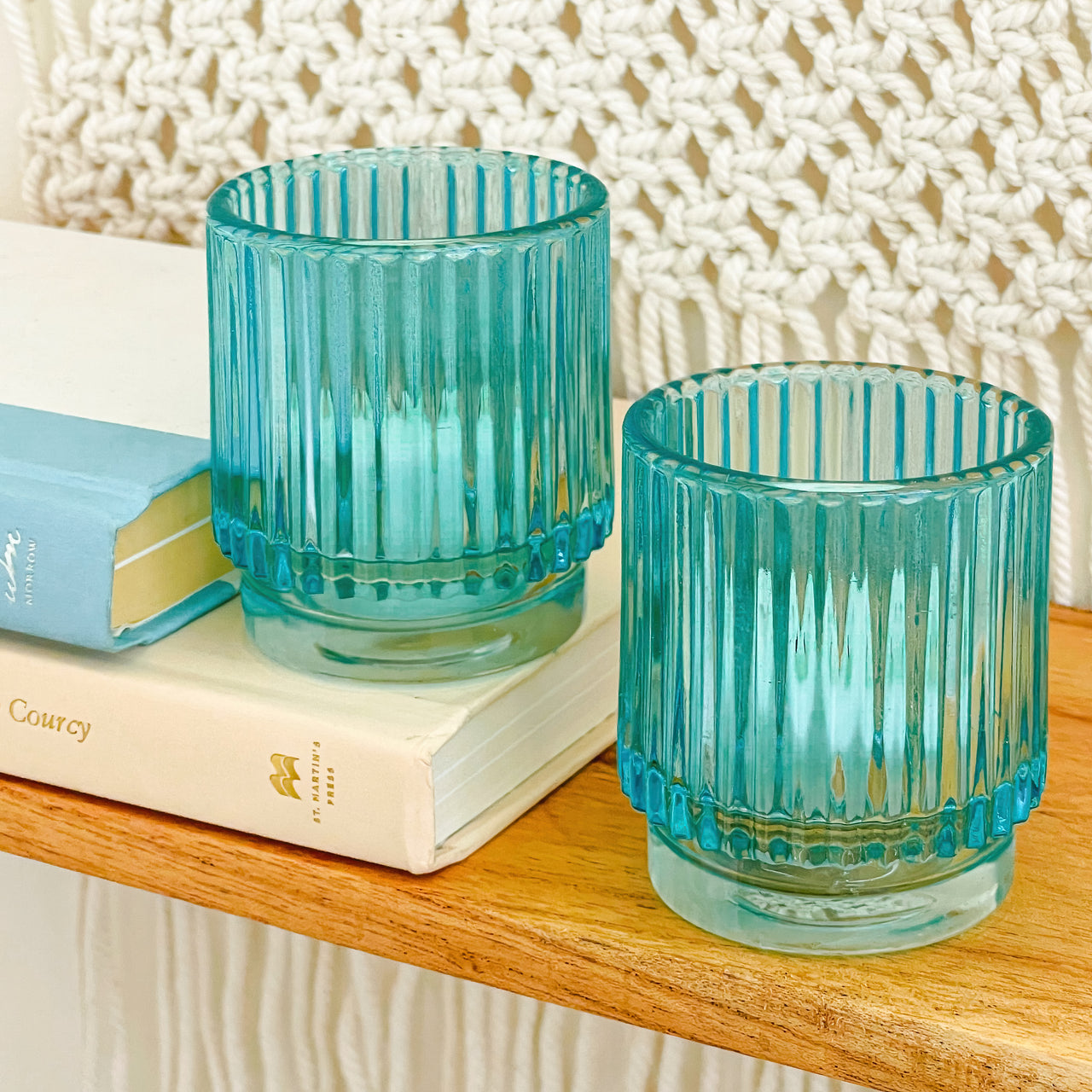 Our Ribbed Blue glass Votive Candle holders are a work of art by themselves, but when you put a votive candle or tea light inside them they give you a show. The detail of the ribbing and the transcendent blue color bounce beautiful light all around. They take a regular bathroom counter from everyday to chic. They take a centerpiece to "Wow! Martha Stewart curated".
These votives are perfect all around the home. You can put them on a bookshelf to add extra ambiance to a room. They are perfect on your mantle to accentuate the art hung above. Perfect for any bathroom counter to add a little bit of light when you have guests over. The beautiful blue color matches every decor with its timeless feel. These tea light candle holders are now offered in a brilliant blue color that reflects out of these votives and would be magical for any centerpiece for a spring or summer wedding to a winter wonderland wedding. Great for a gift or decorating a baby shower or a gender reveal party. You will find so many uses for them that you might want to go ahead and buy a few sets!