Vintage Ribbed Black Glass Candle/Candlestick Holders Set of 6 - Assorted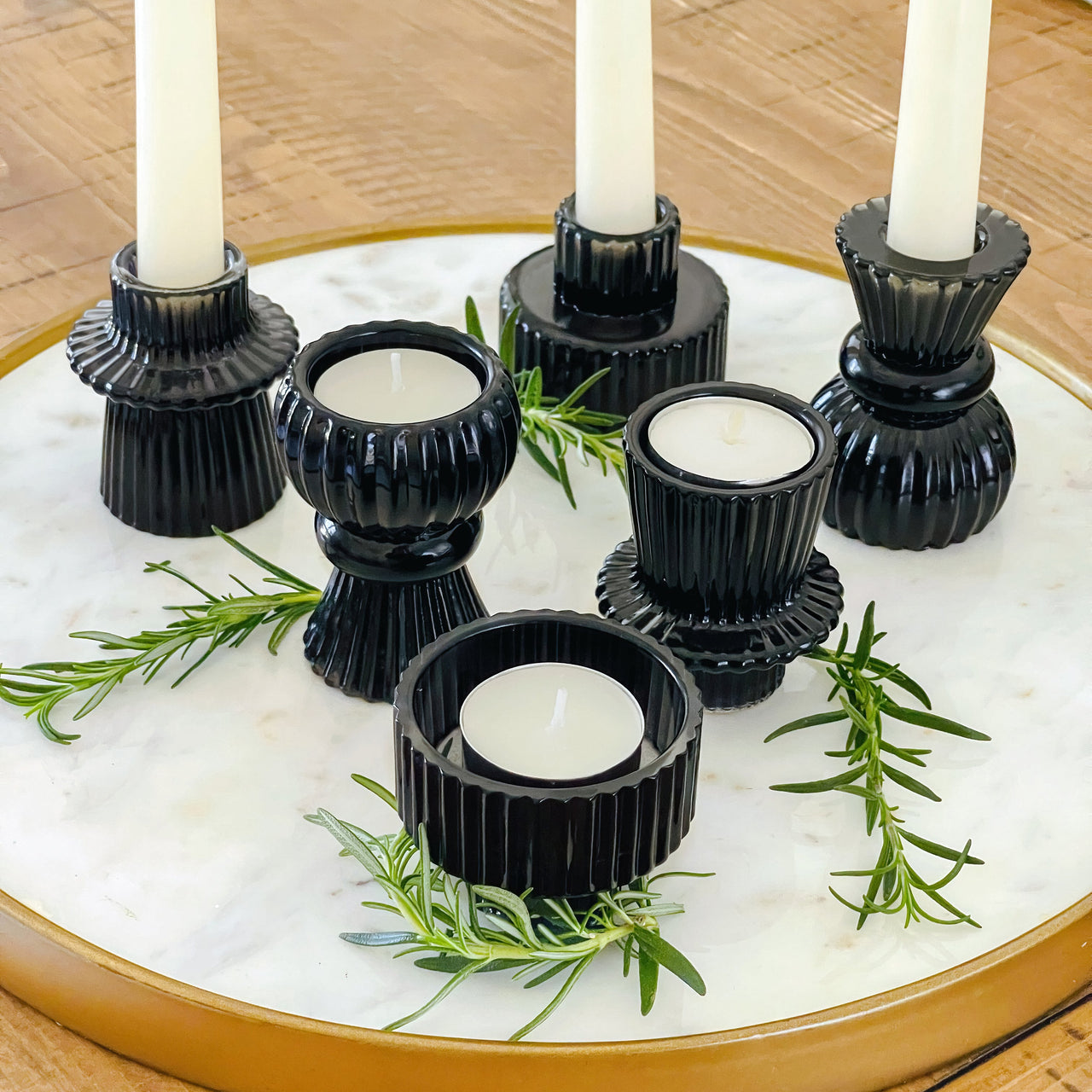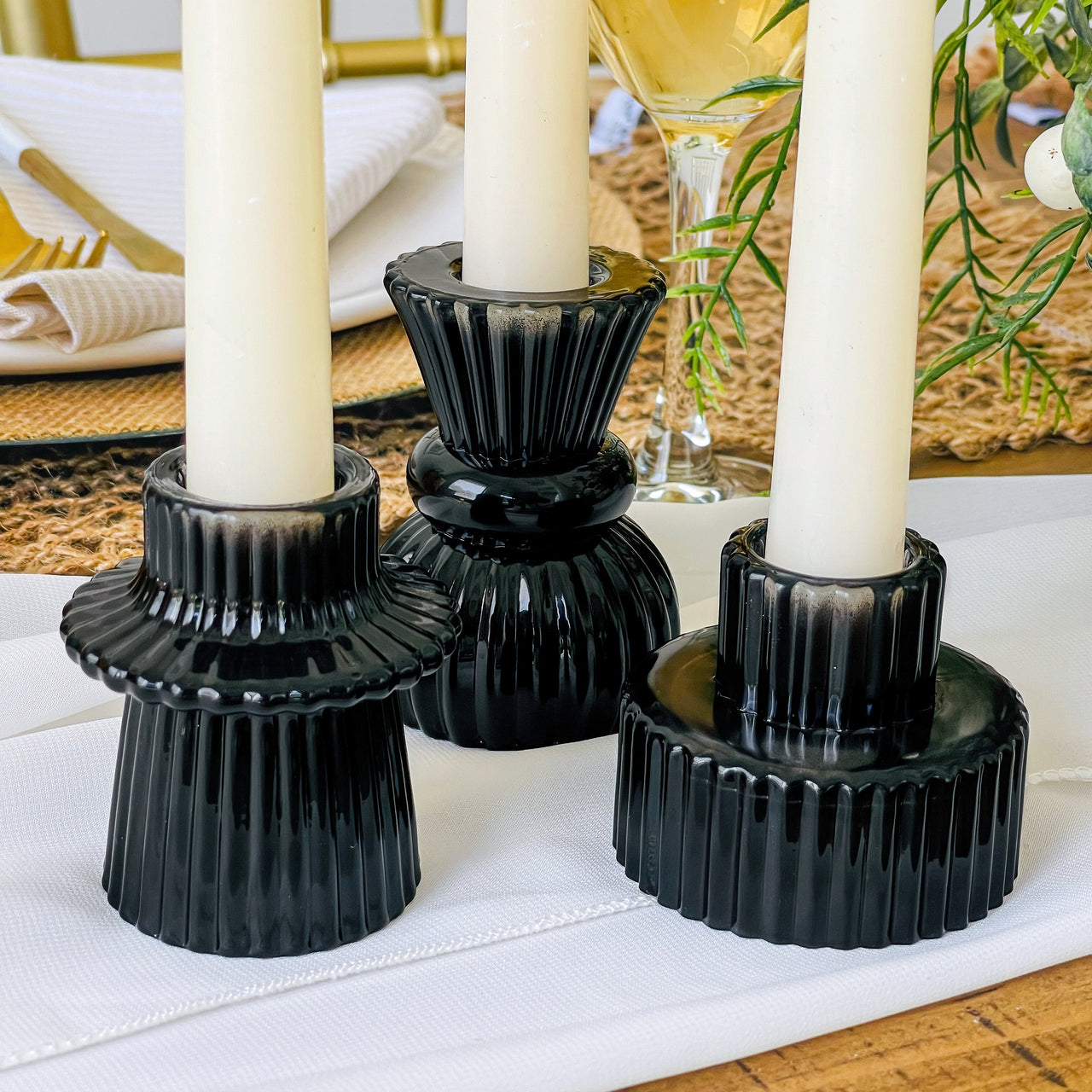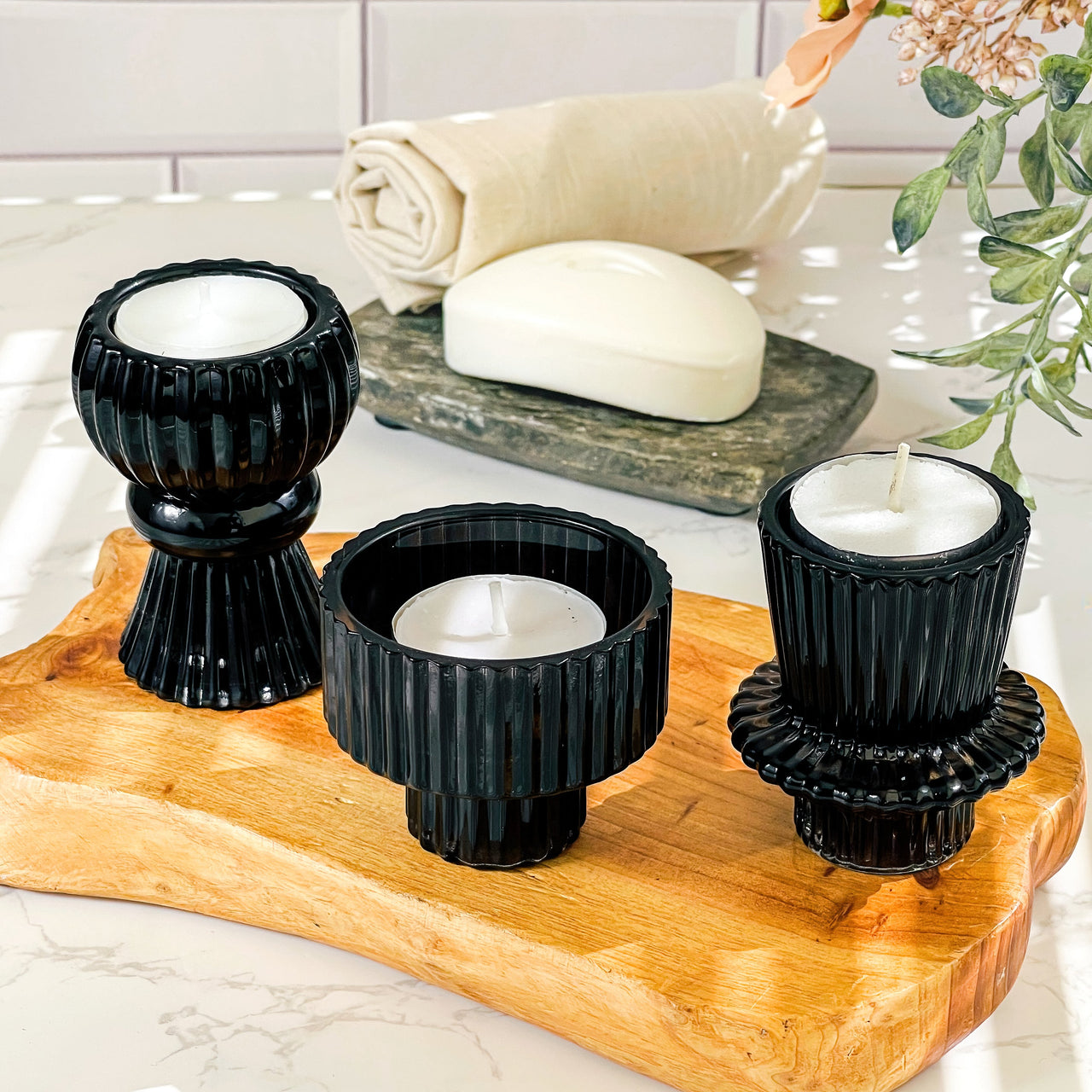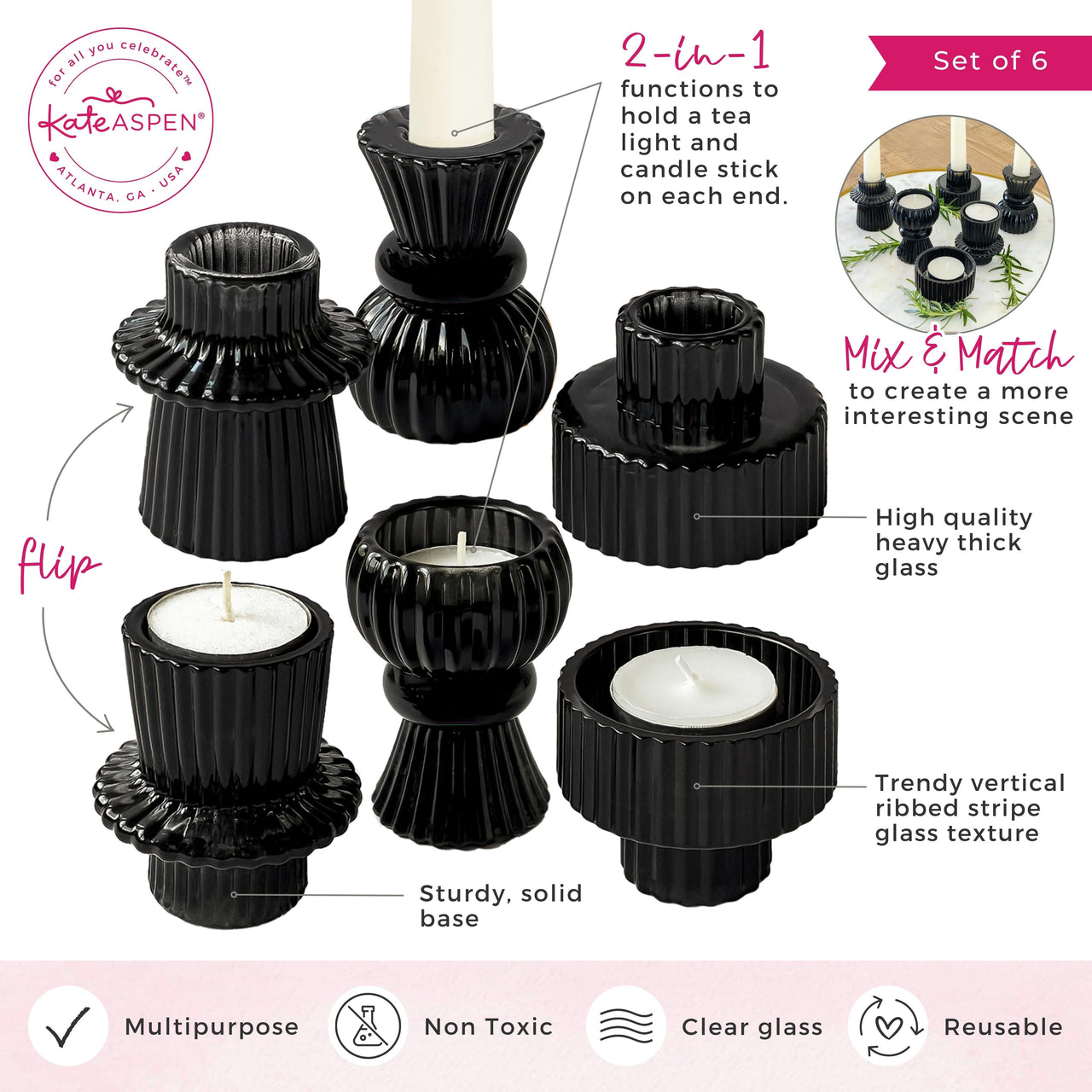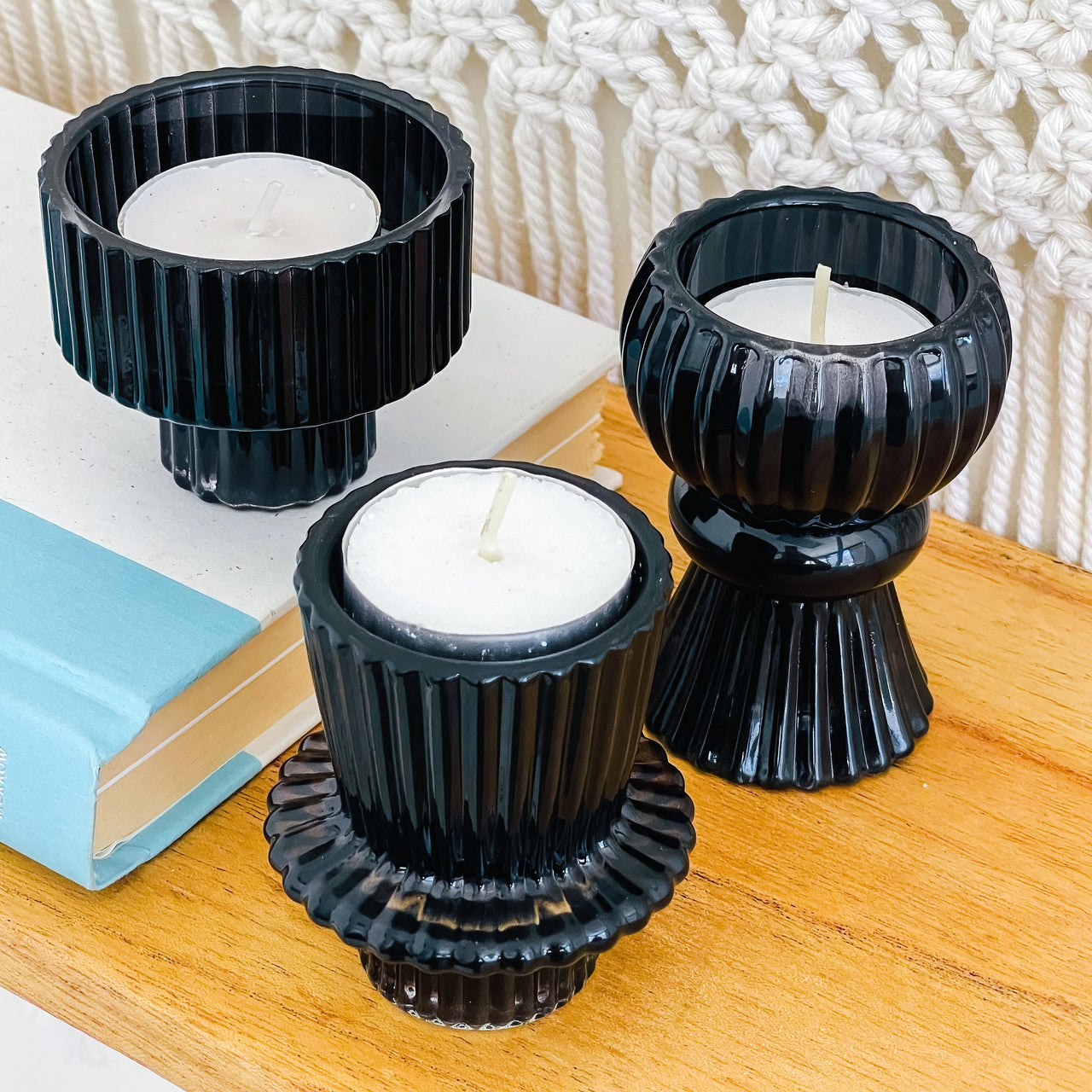 Our black ribbed candlestick/tealight holders give a modern elegant vibe throughout your home. They are double sided making them accessible no matter what kind of candle you have on hand since they fit both a taper candle or tea light candle. The ribbed design and varying heights and widths of this generous set of 6 candle holders can be used on their own as an elegant centerpiece or you can split them up into matching pairs or mix them in with flowers.
There are so many ways to use these candle holders that you are going to want them in every color. The drama that these smokey black candlesticks offer makes a big statement in a little package. They look so pretty illuminated on bookshelves or table tops dressers or vanities. There are so many places that you will want to use them that you should go ahead and buy extra sets. It's not often that you find a design piece that can be so multi-functional and beautiful. They make a great guest gift or present for new homeowners, go ahead and grab a couple colors to mix and match or to decorate differently all year.