Vintage Ribbed Blue Glass Candle/Candlestick Holders Set of 6 - Assorted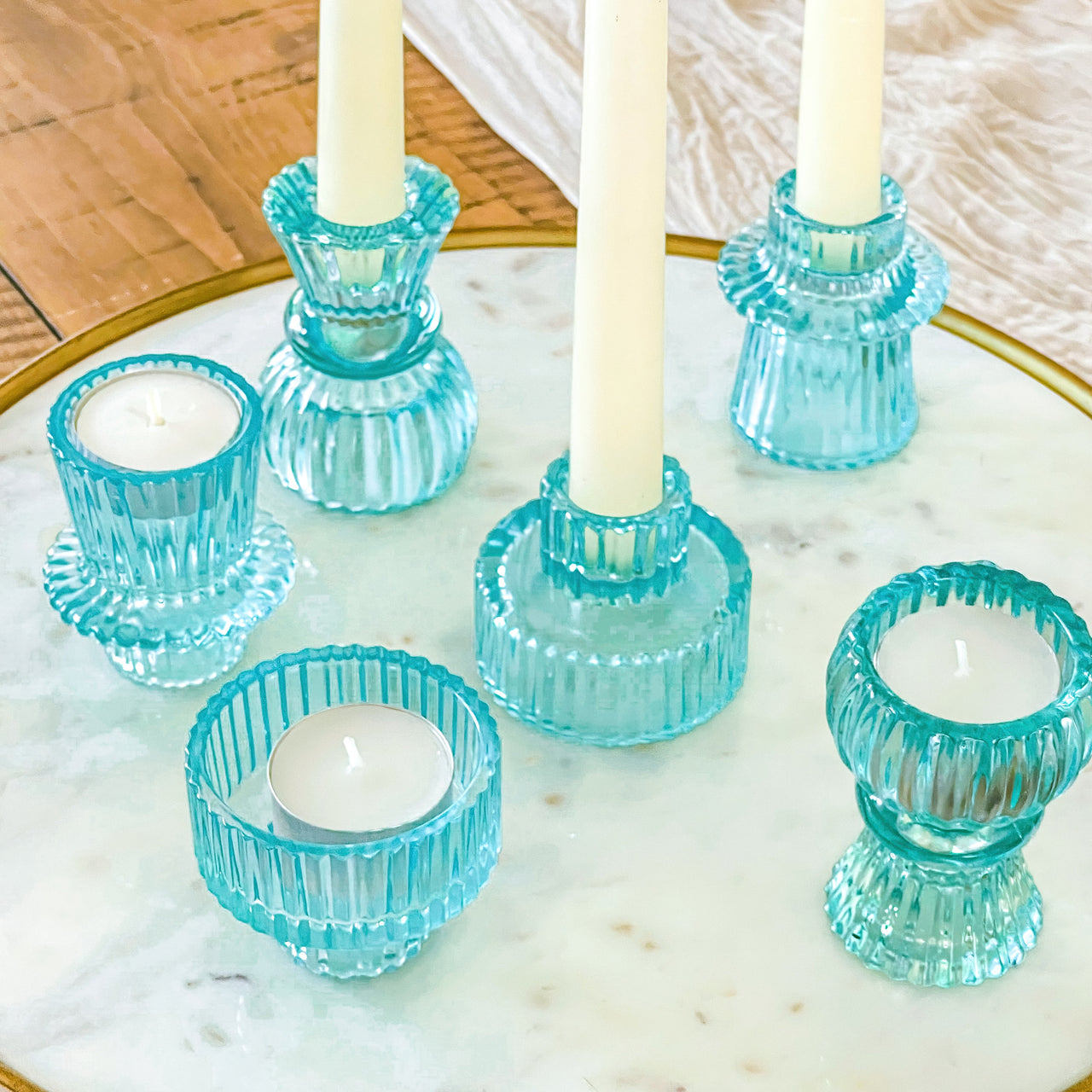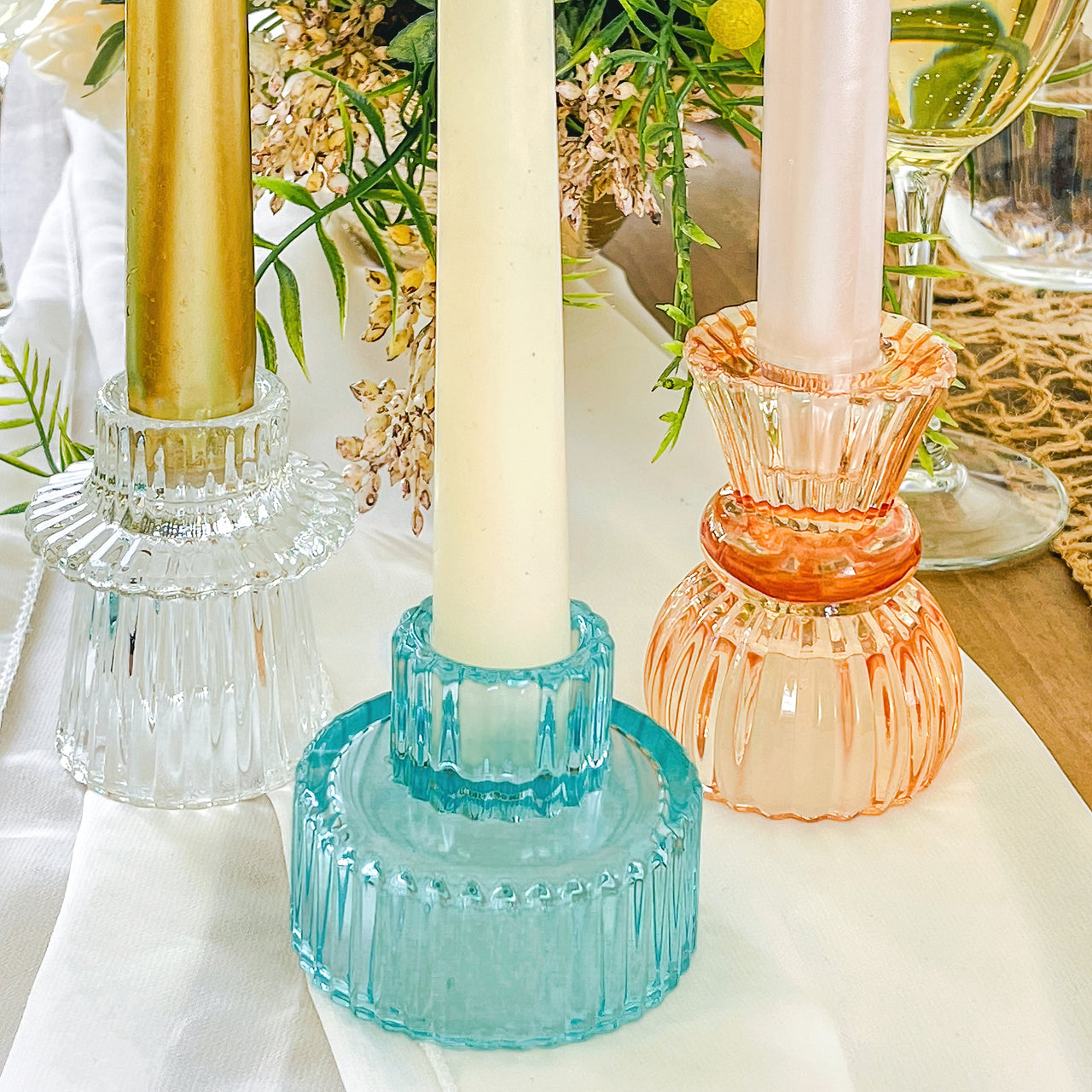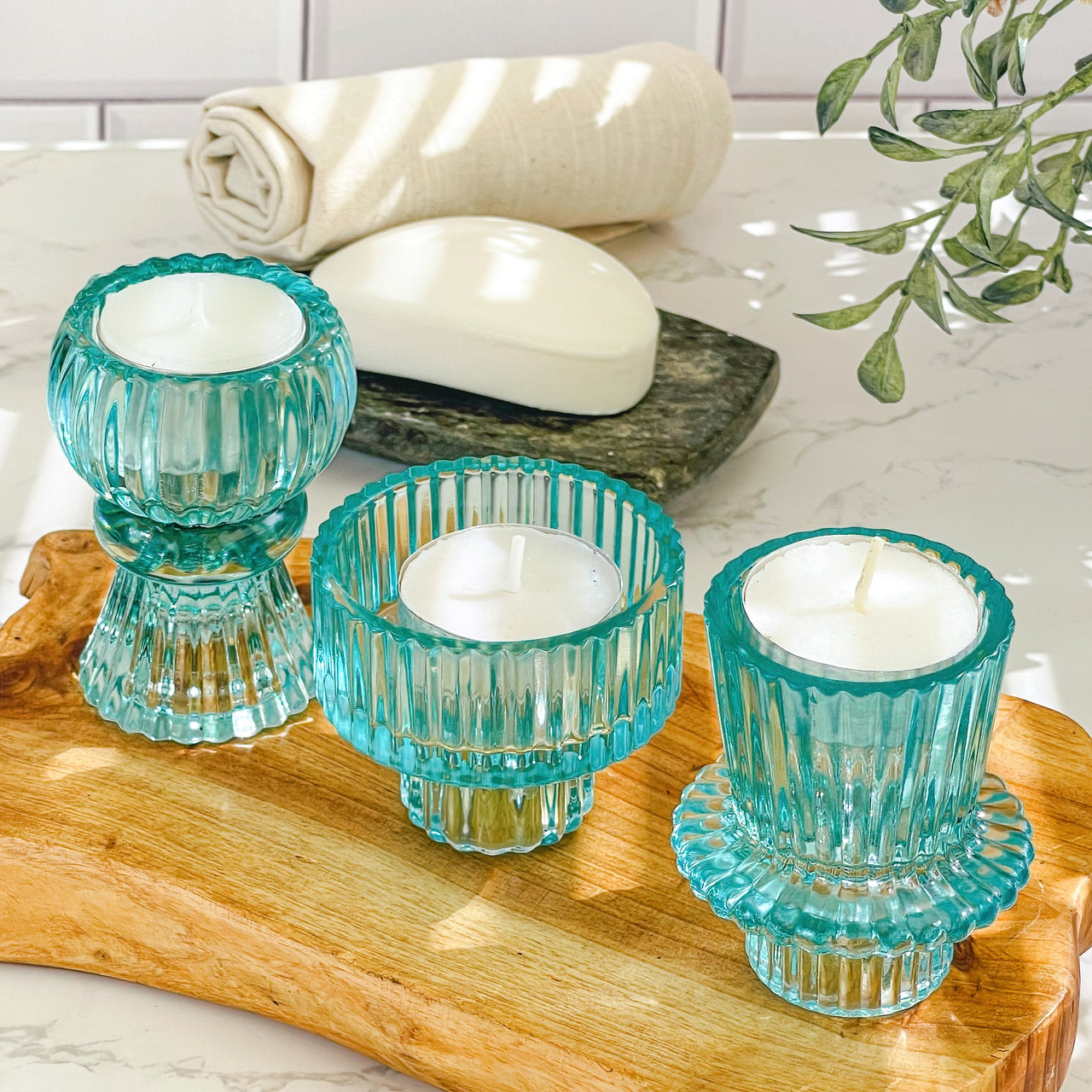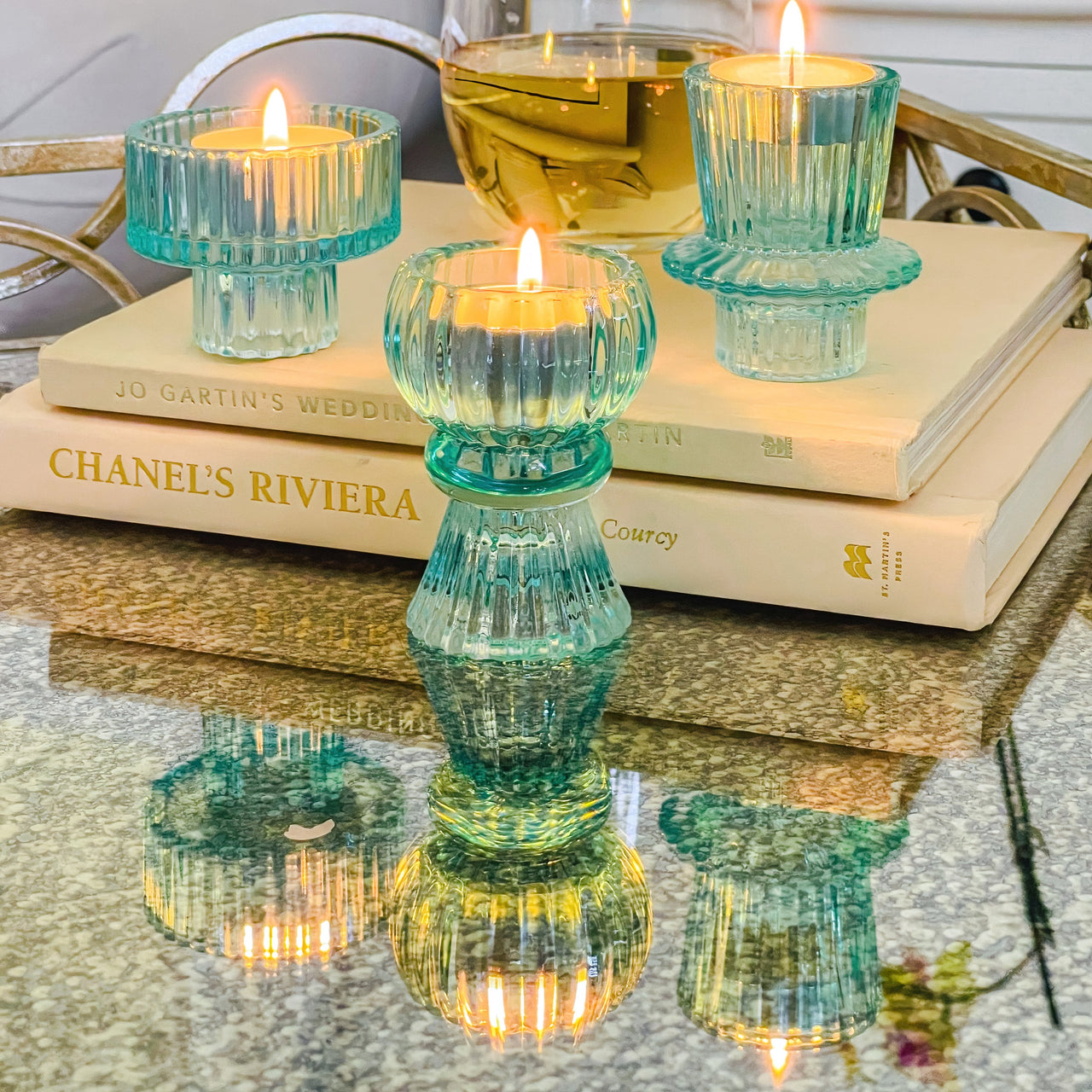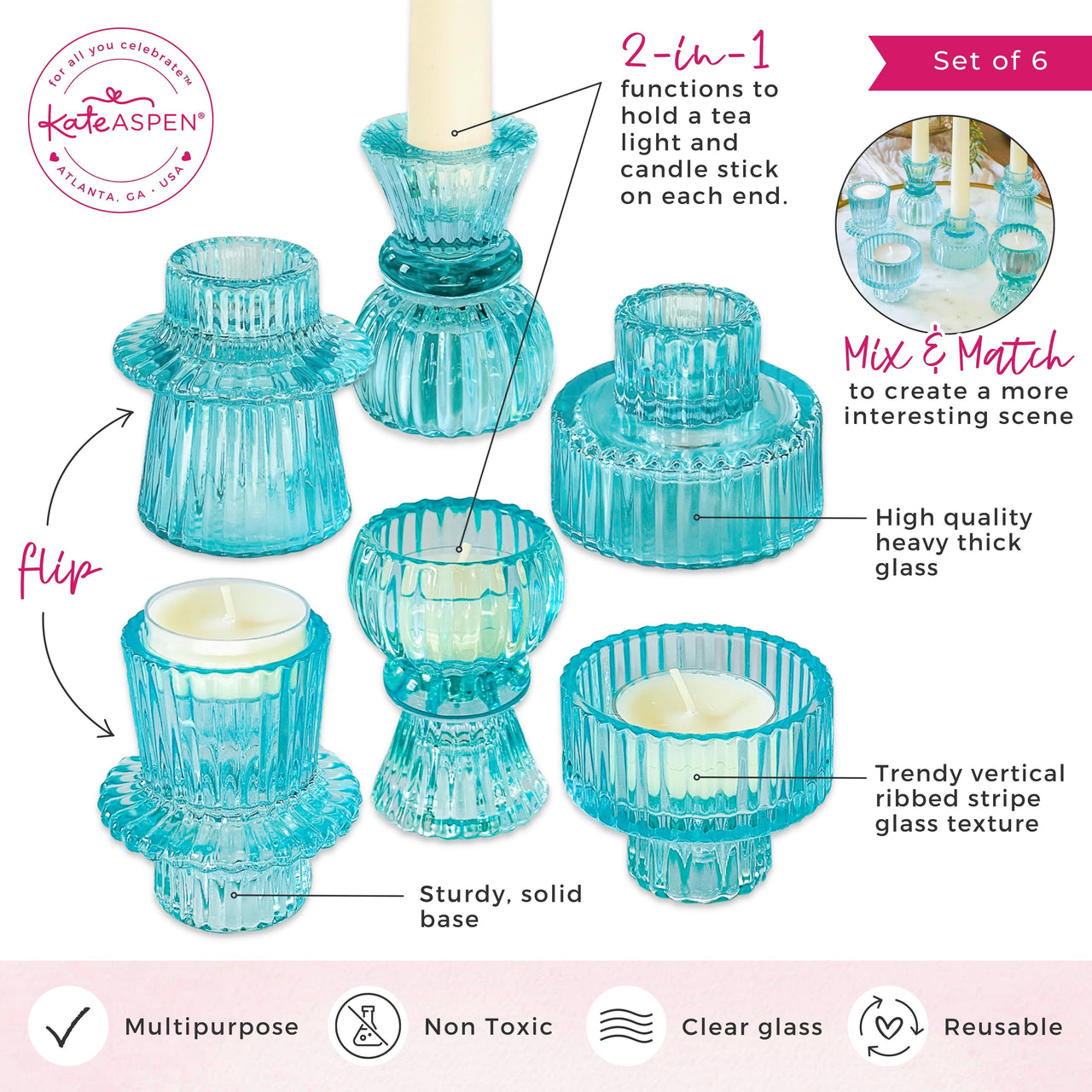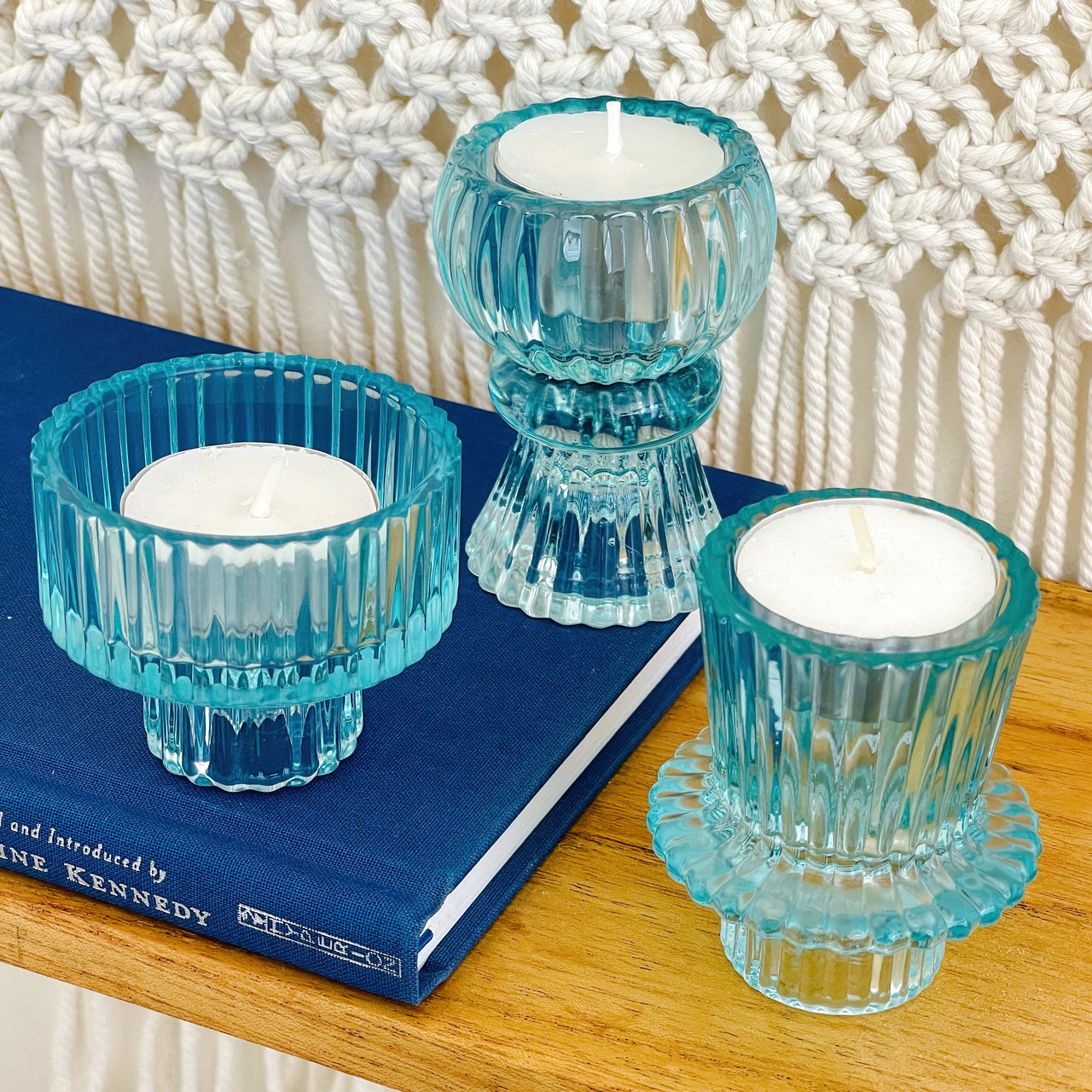 Our blue ribbed double candle holders change the way you get to design your spaces. Coming in a generous pack of six which includes 3 pairs of different designs. Varying and complimenting each other with their heights and widths, they can be used all together to make an updated candle centerpiece or used as separate pieces. Whether you're trying to make a low centerpiece or you're trying to add height and dimension to your shelves, Our ribbed double-sided candlestick holders can hold candlesticks or tea lights it all just depends on how you need to use them.
The beautiful blue color illuminated enhances every surface. We love to use them on our bookcases to add a little pop of light and color or we use them next to a framed picture of a loved one to always remember them. The beautiful blue glass reminds us of colored glass from the past. It looks great next to every floral color and is perfect for all seasons, spring, fall, summer, and winter. You will find so many uses for them you will want them in every color. Pick up extra sets today for that perfect gift for your favorite people.