Vintage Ribbed Glass Clear Candle/Candlestick Holders Set of 6 - Assorted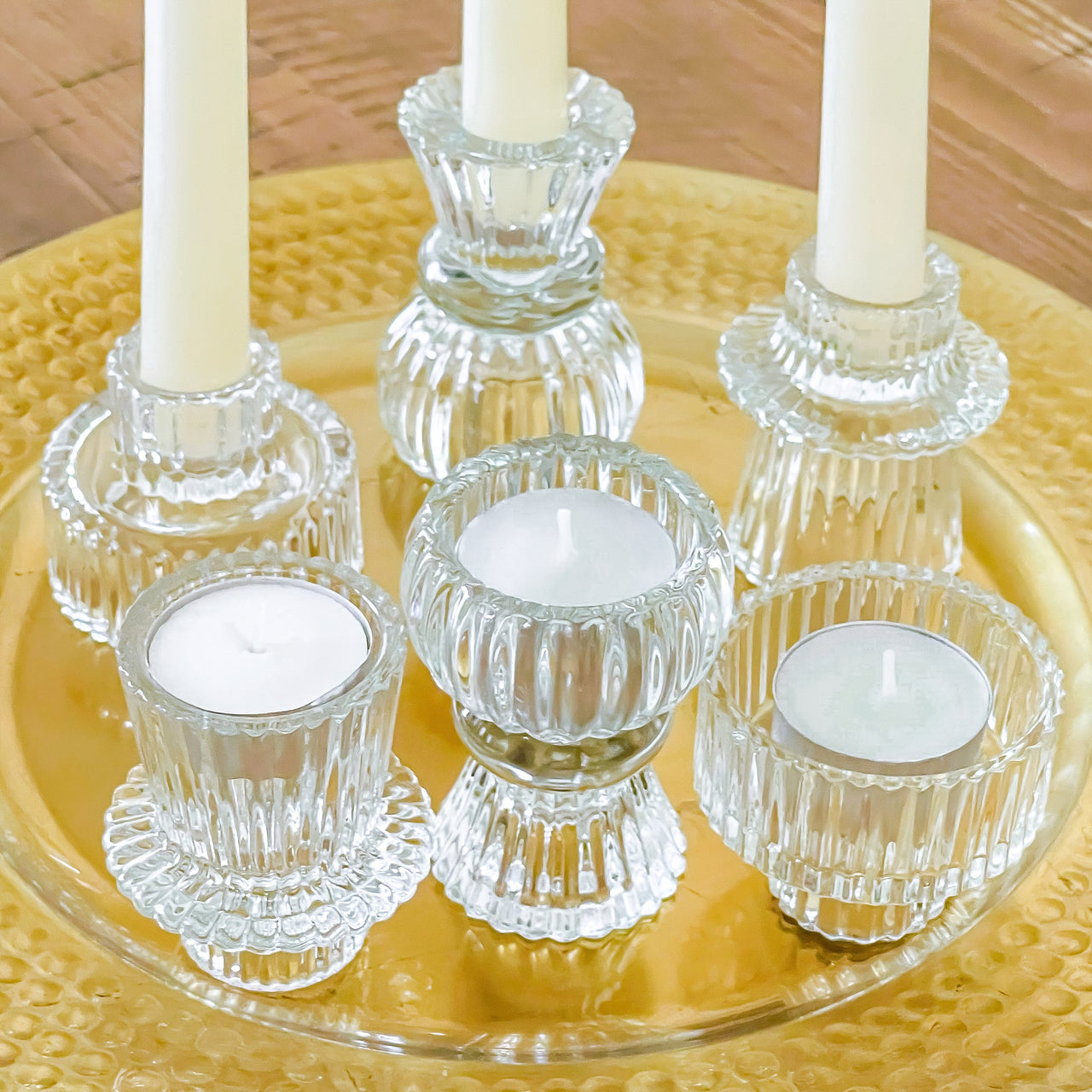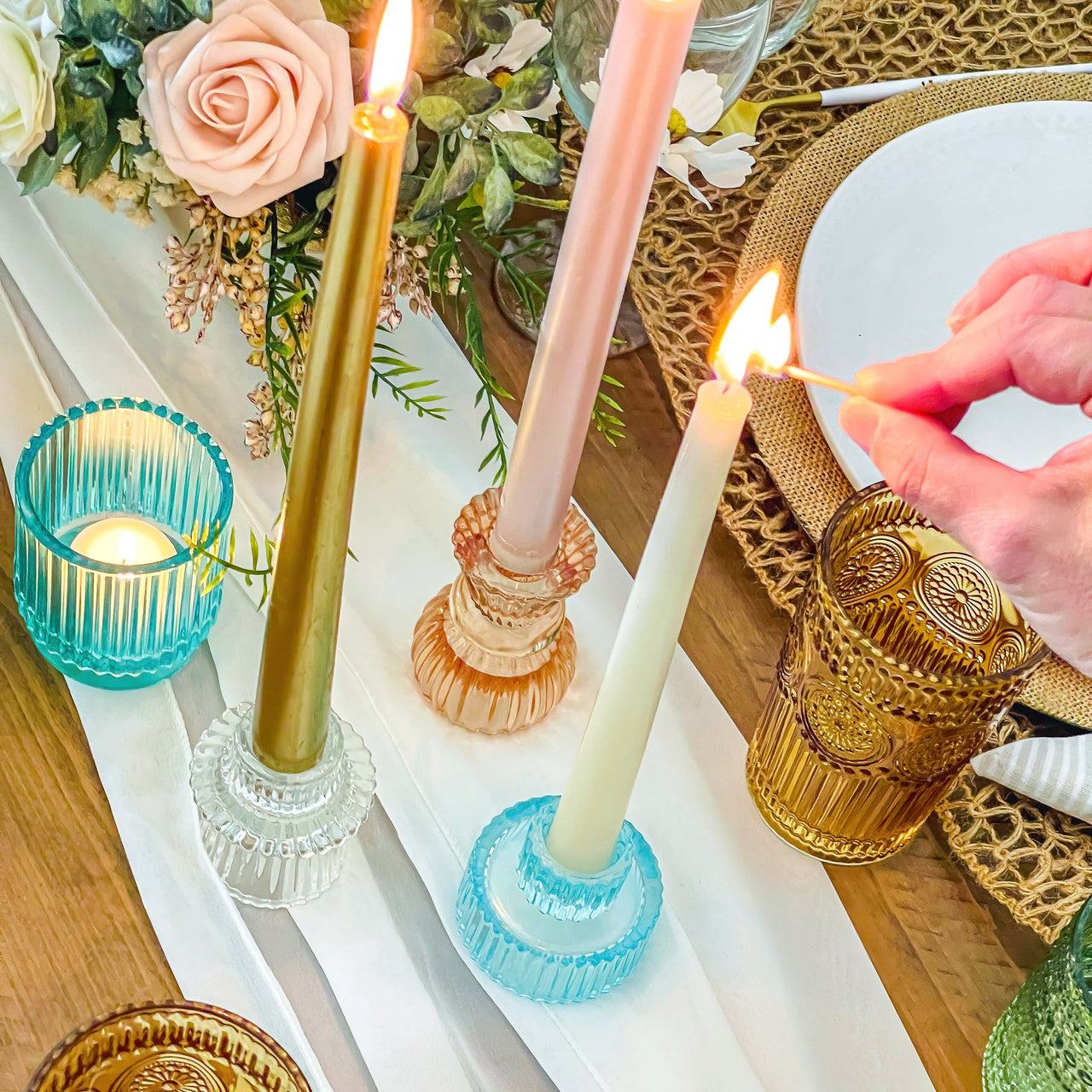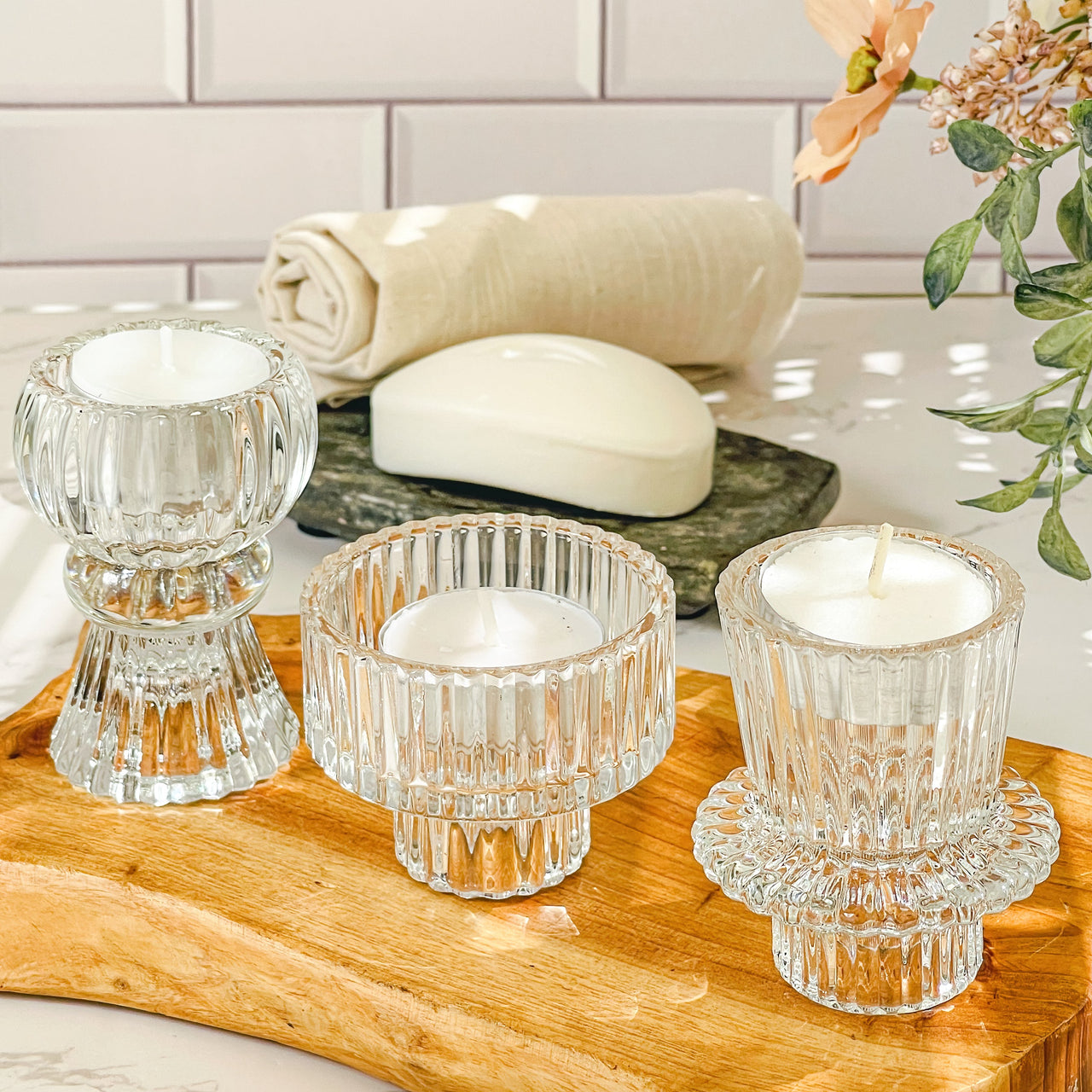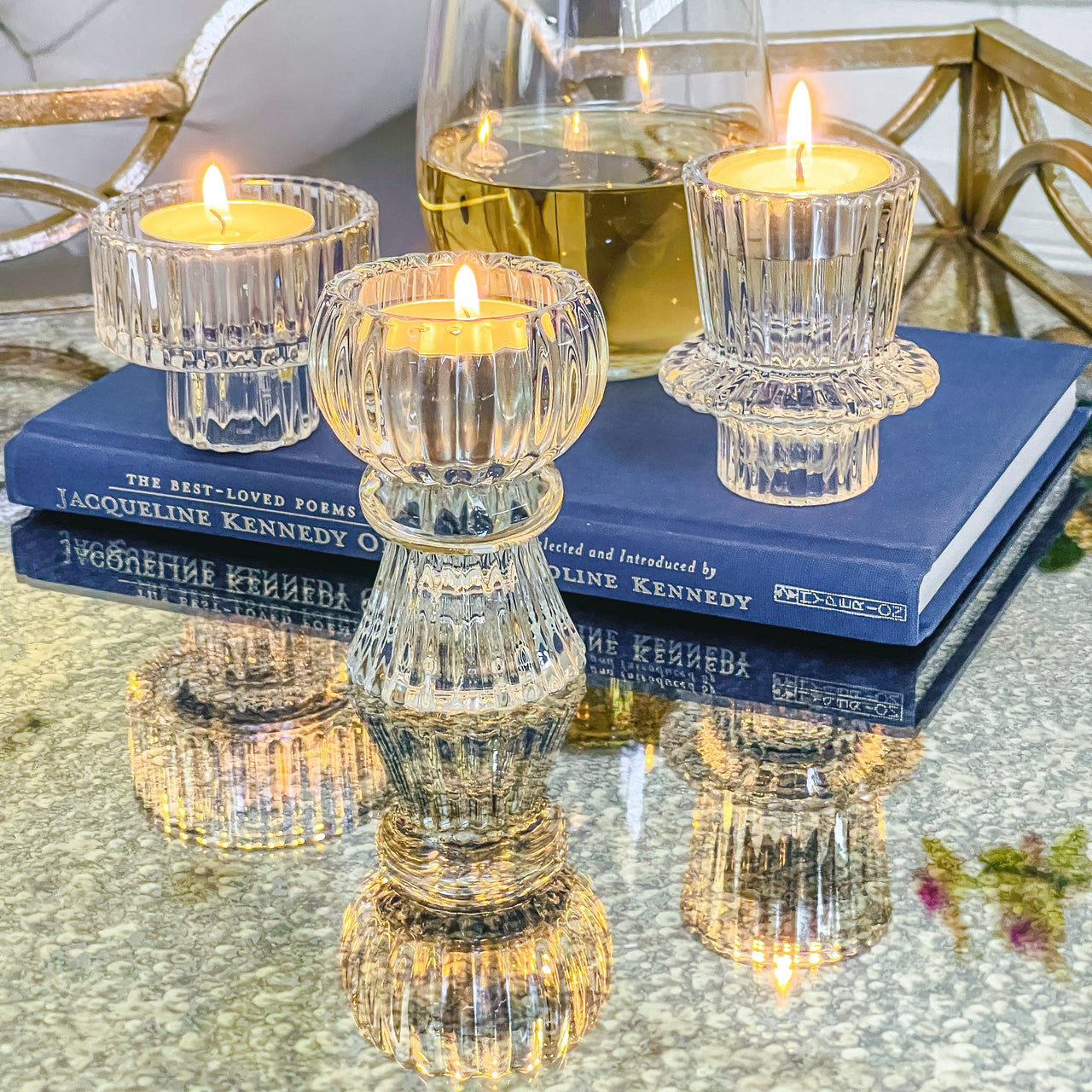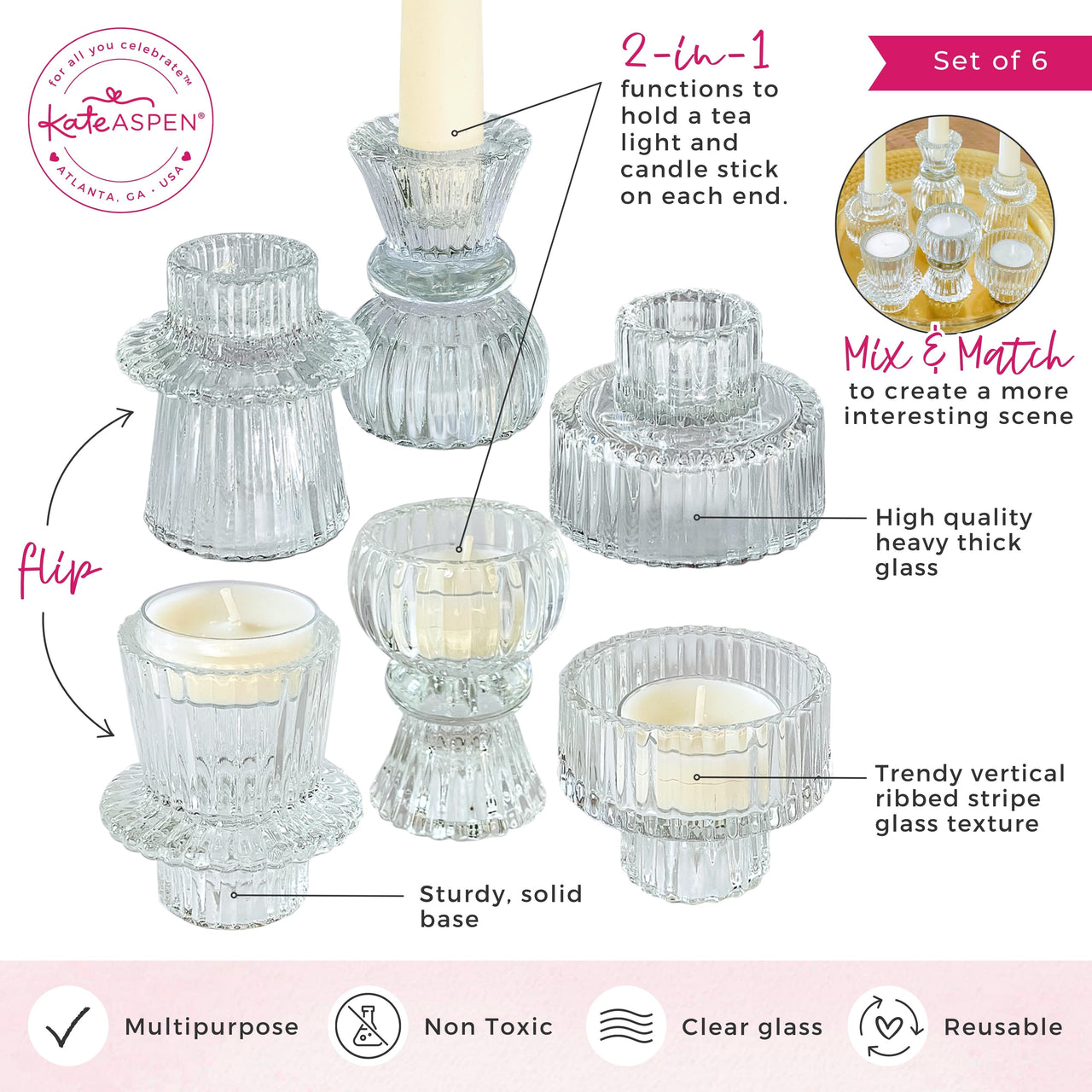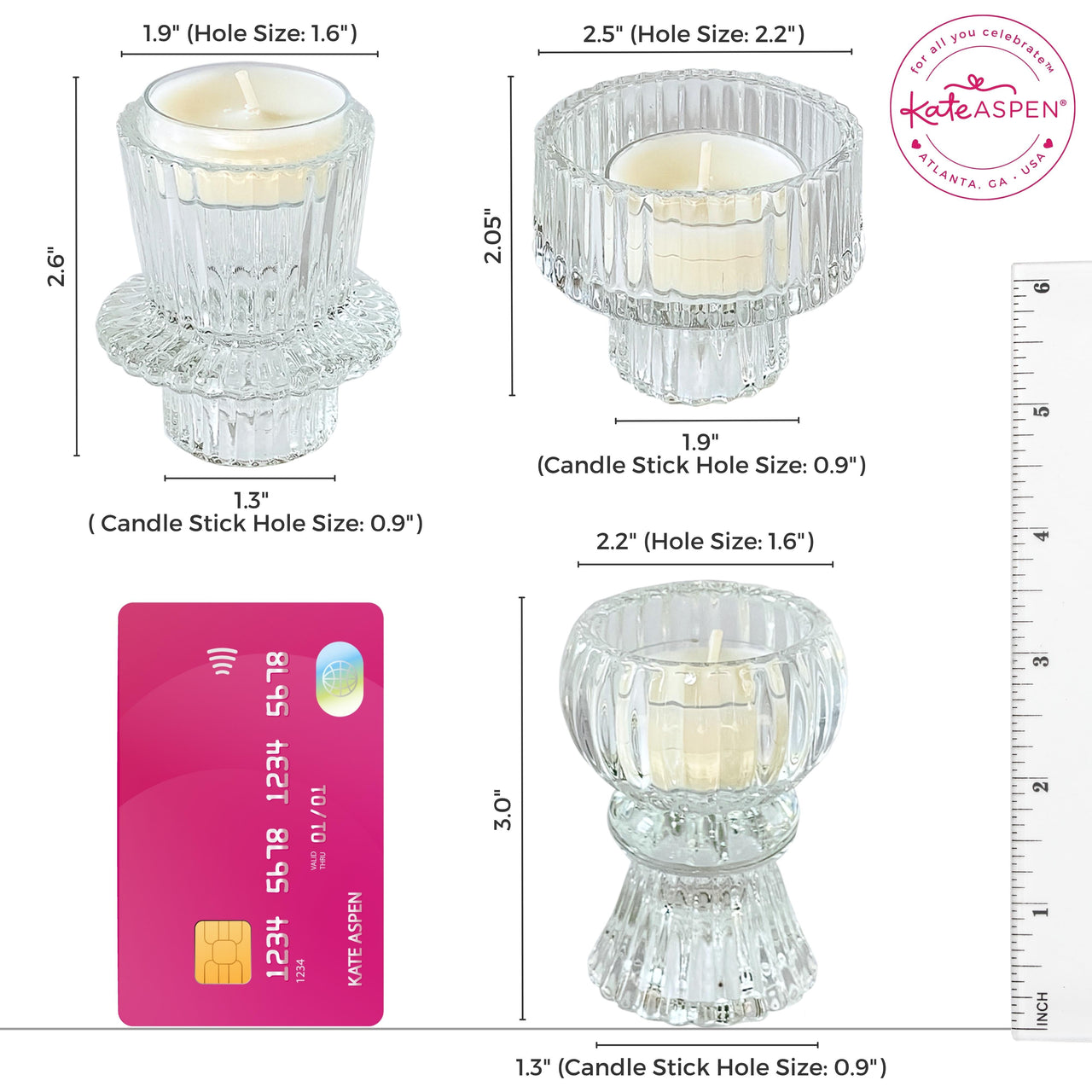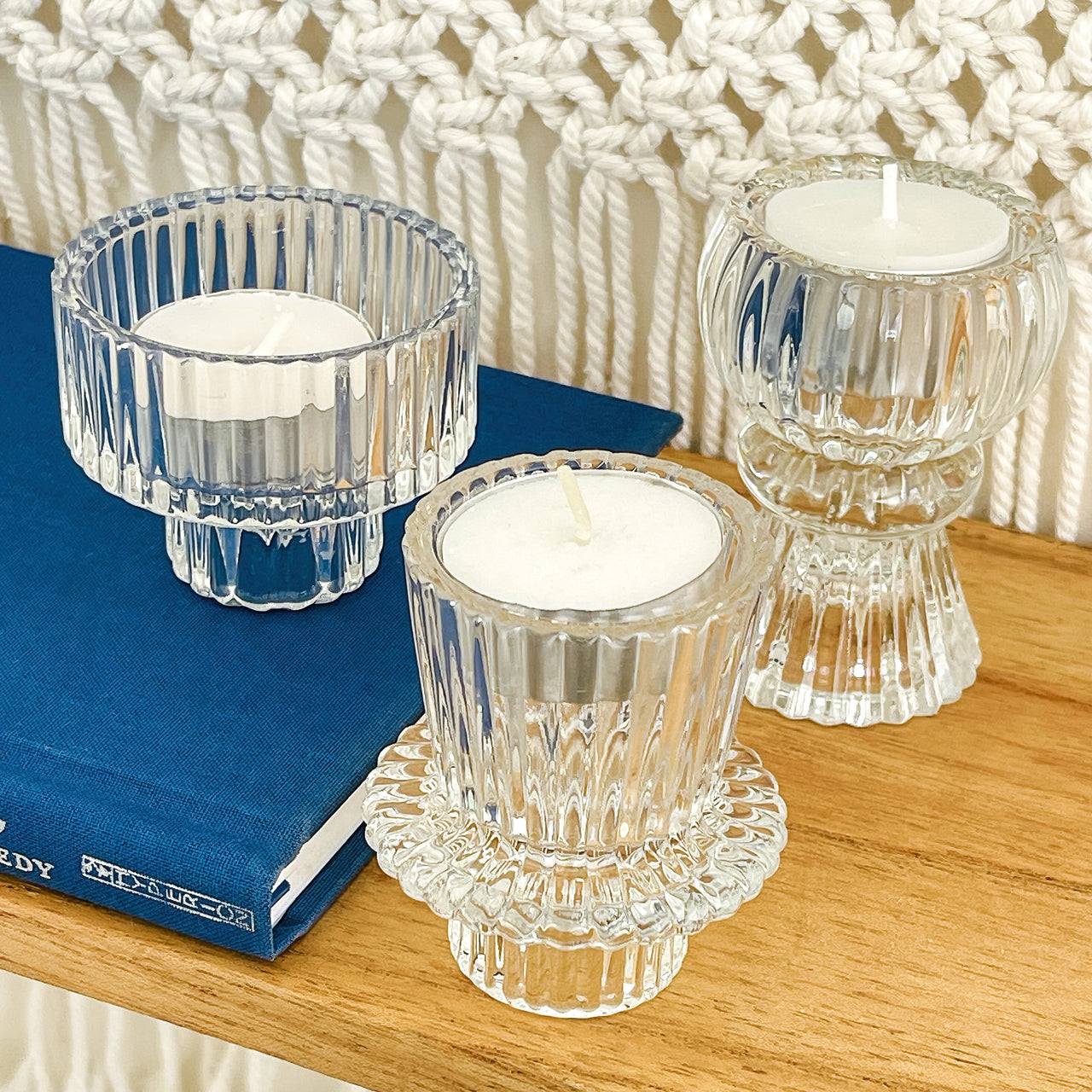 We wanted to reinvent the traditional candlestick holder and design. And we have outdone ourselves. With our two-in-one design, you can take your decorating abilities to new heights literally. There are 6 that come in a set wrapped very carefully so that they arrive in perfect condition. There are three different designs giving you three pairs. Each pair is complementary to the others with minor height and width differences to either use on their own to bring a dramatic elegance to a table scape on their own. They look great next to a floral arrangement to add more depth while also being able to use them with taper candles or tea light candles.
The ribbing in the glass gives the most beautiful twinkling effect. They look so beautiful together on a shelf or used on your vanity for a little extra light. You will find so many ways to use them that you are going to need multiple sets. Make sure to grab some for your favorite people before they are sold out.