Vintage Ribbed Glass Rose Gold Candle/Candlestick Holders Set of 6 - Assorted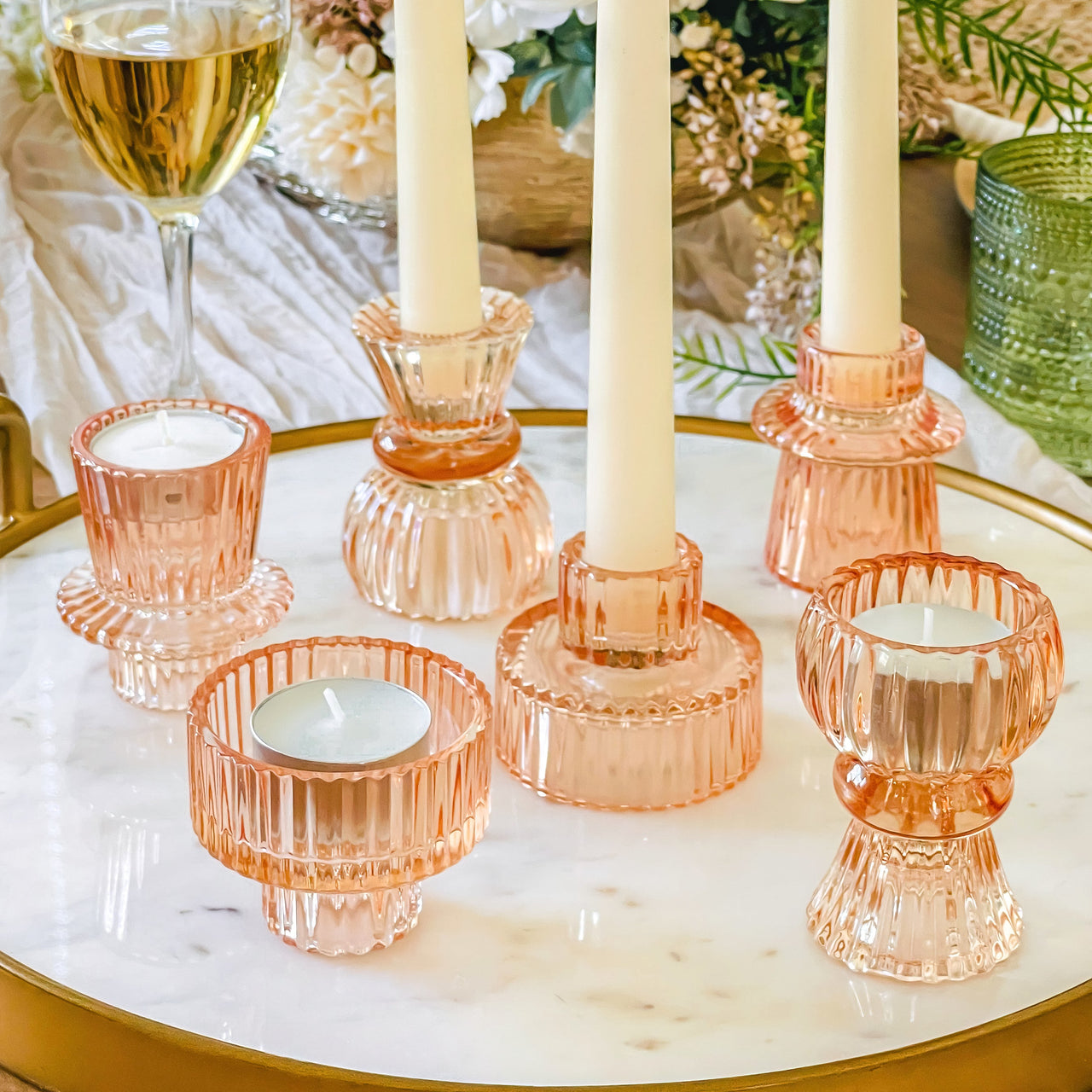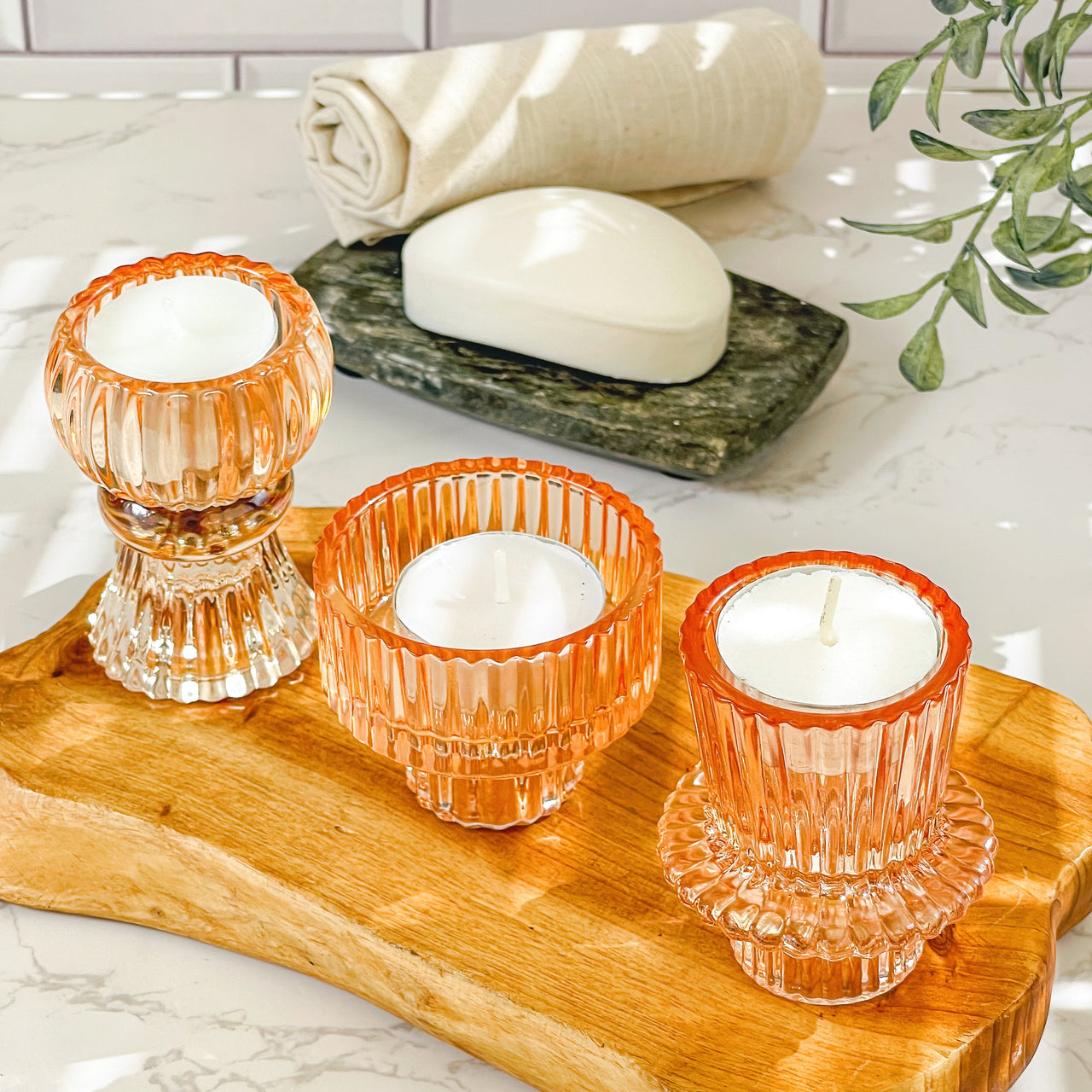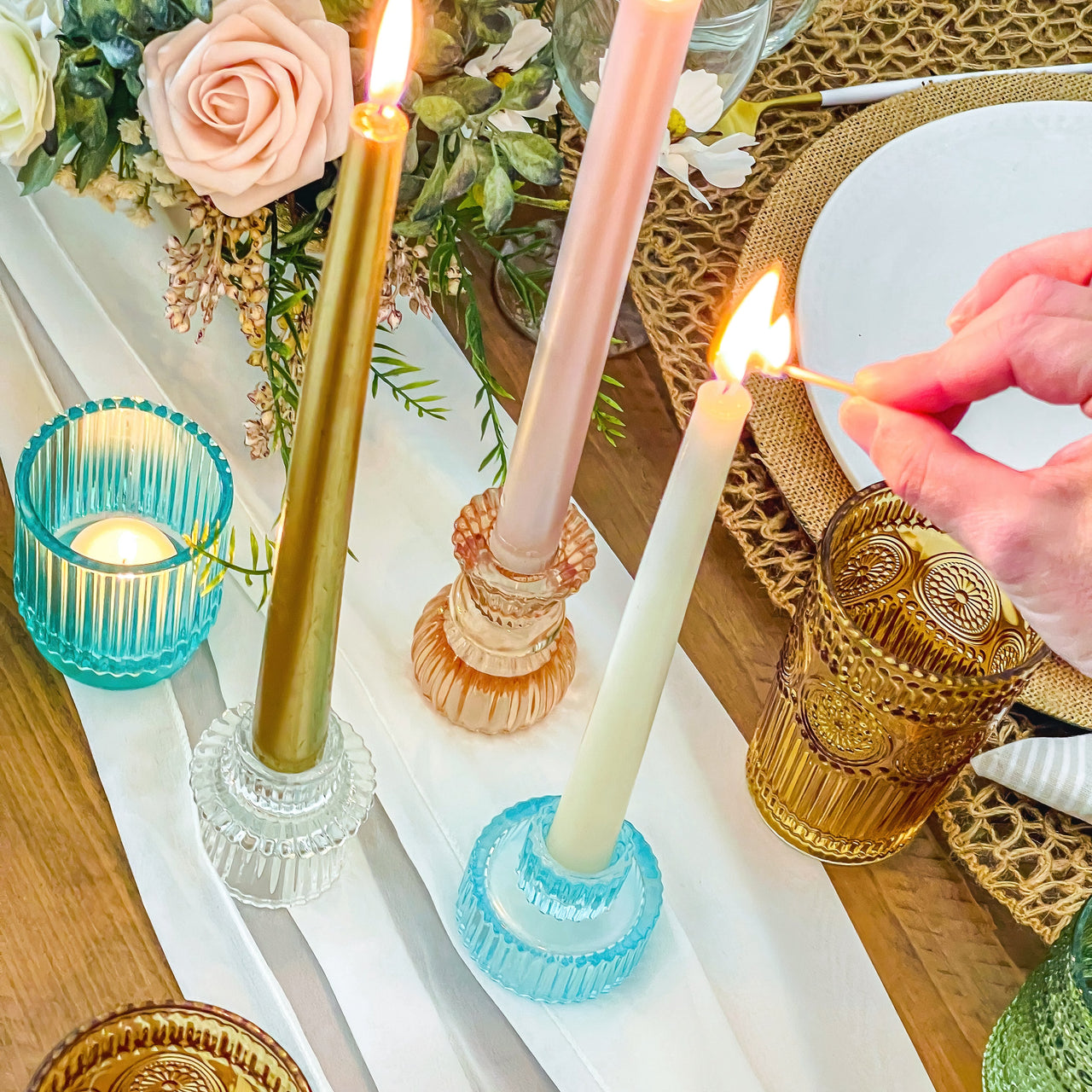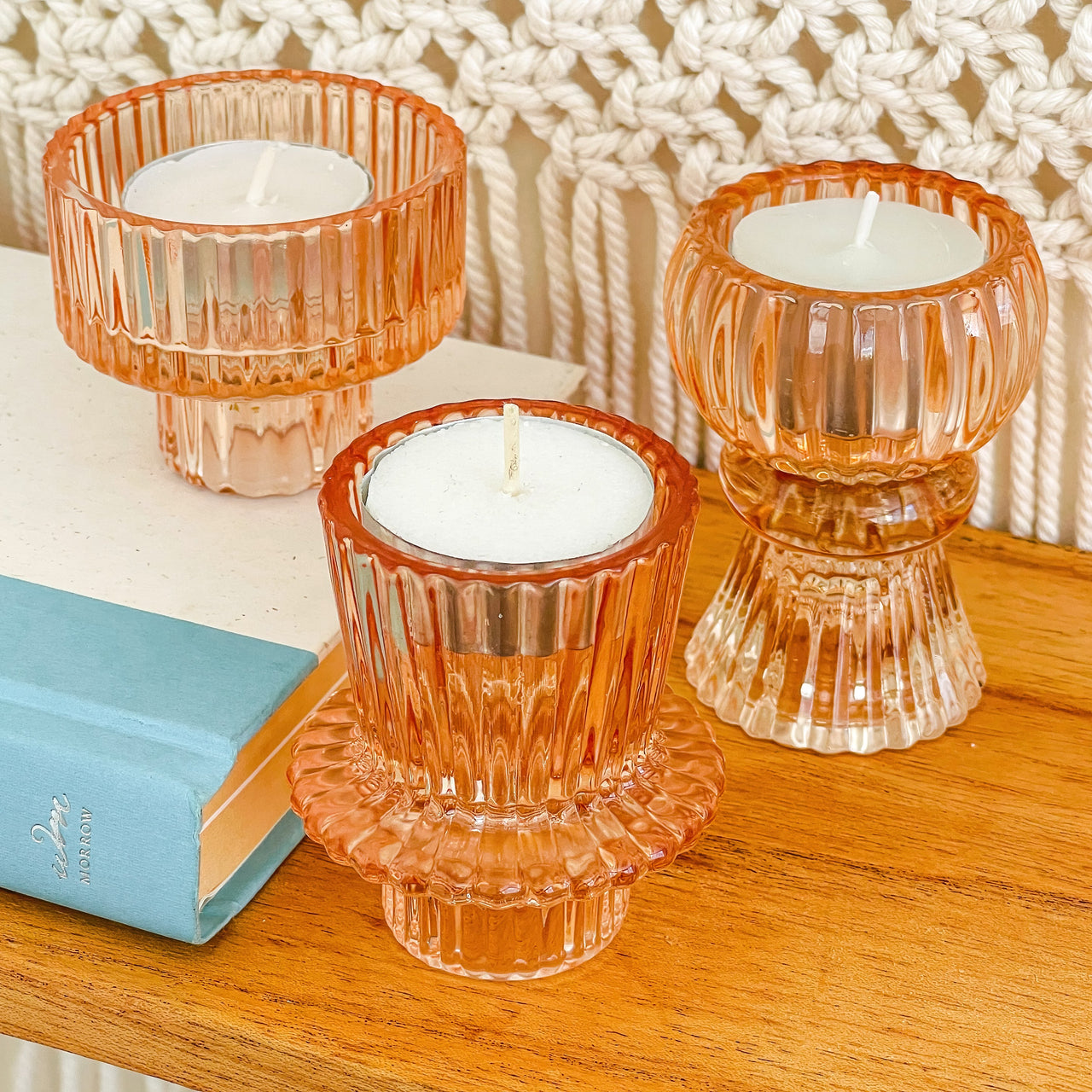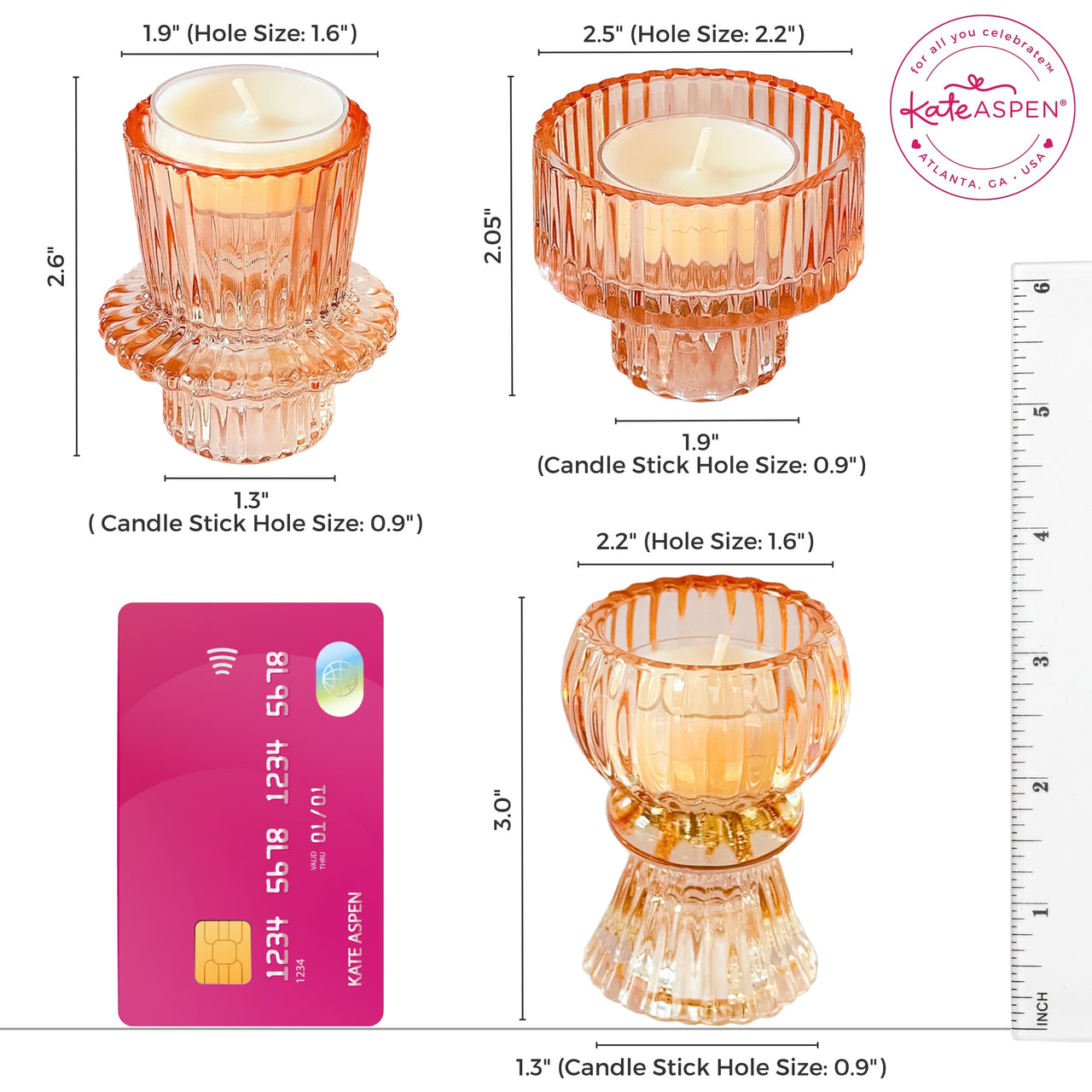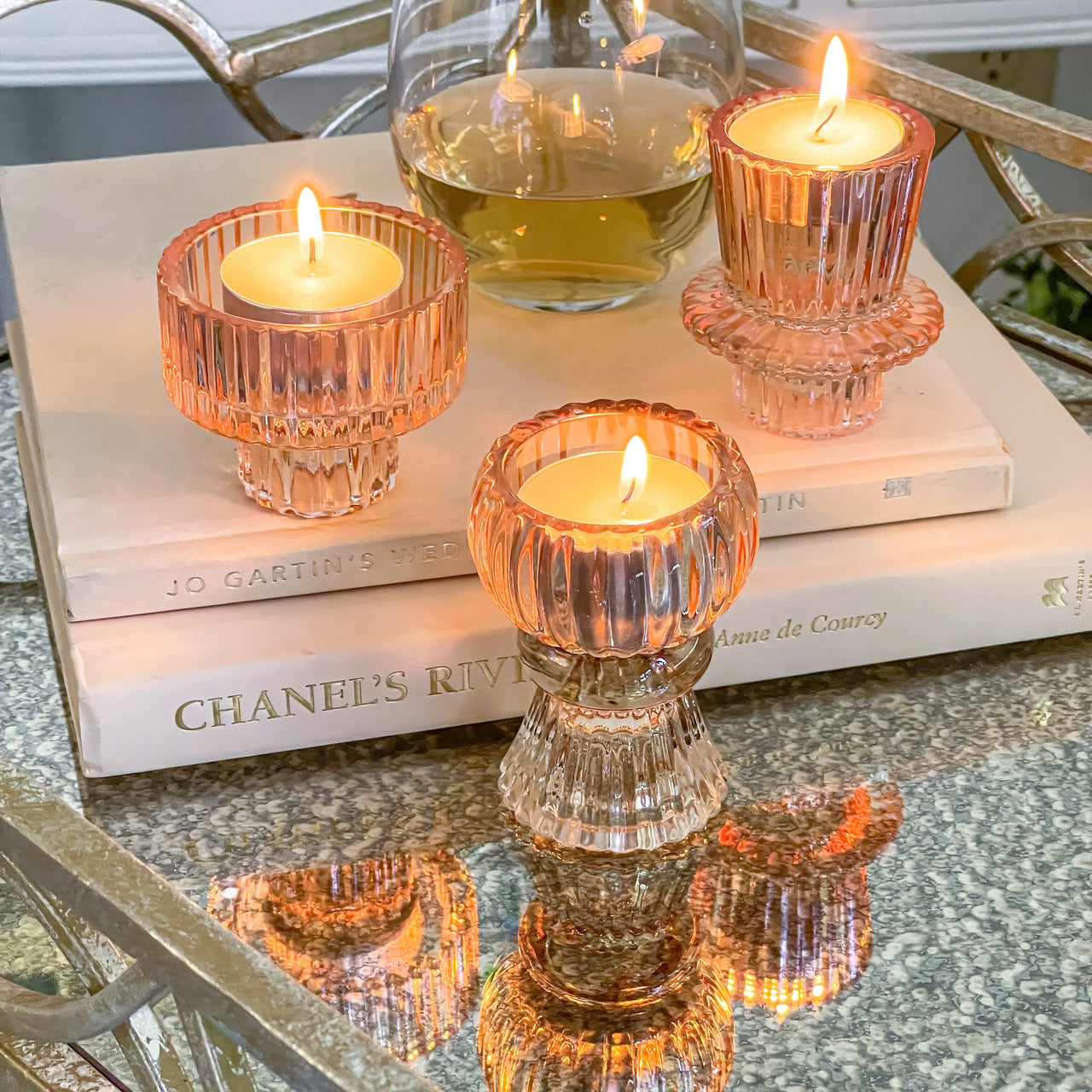 Our Rose Gold Ribbed candlestick/Tealight Holders are a multi-functional dual-sided design tool. It is not often that you find such beauty in a piece that has so many functions. Whether you are using them to enhance a centerpiece or to be a centerpiece your family and friends will fall in love with these. You will be reaching to use these time after time for special occasions, enhancing the decor of a bookshelf, or just creating ambiance in a cozy space. These are not your standard candle holders. Fitting both tea lights and candle sticks and coming in a set 6 with three different designs makes these a design-heavy hitter.
The unique pink candlestick holders can be used on their own to make a beautiful timeless table centerpiece. They look great married with floral bouquets and take reception table centerpieces to another height. The color makes them extra feminine and looks so beautiful with today's modern bohemian style. Instead of looking like manufactured trinkets our design looks timeless and transcends the trends of the future. Grab some today as gifts or to start decorating for your next dinner party.