Ribbed Frosted Glass Votive Candle Holder (Set of 6)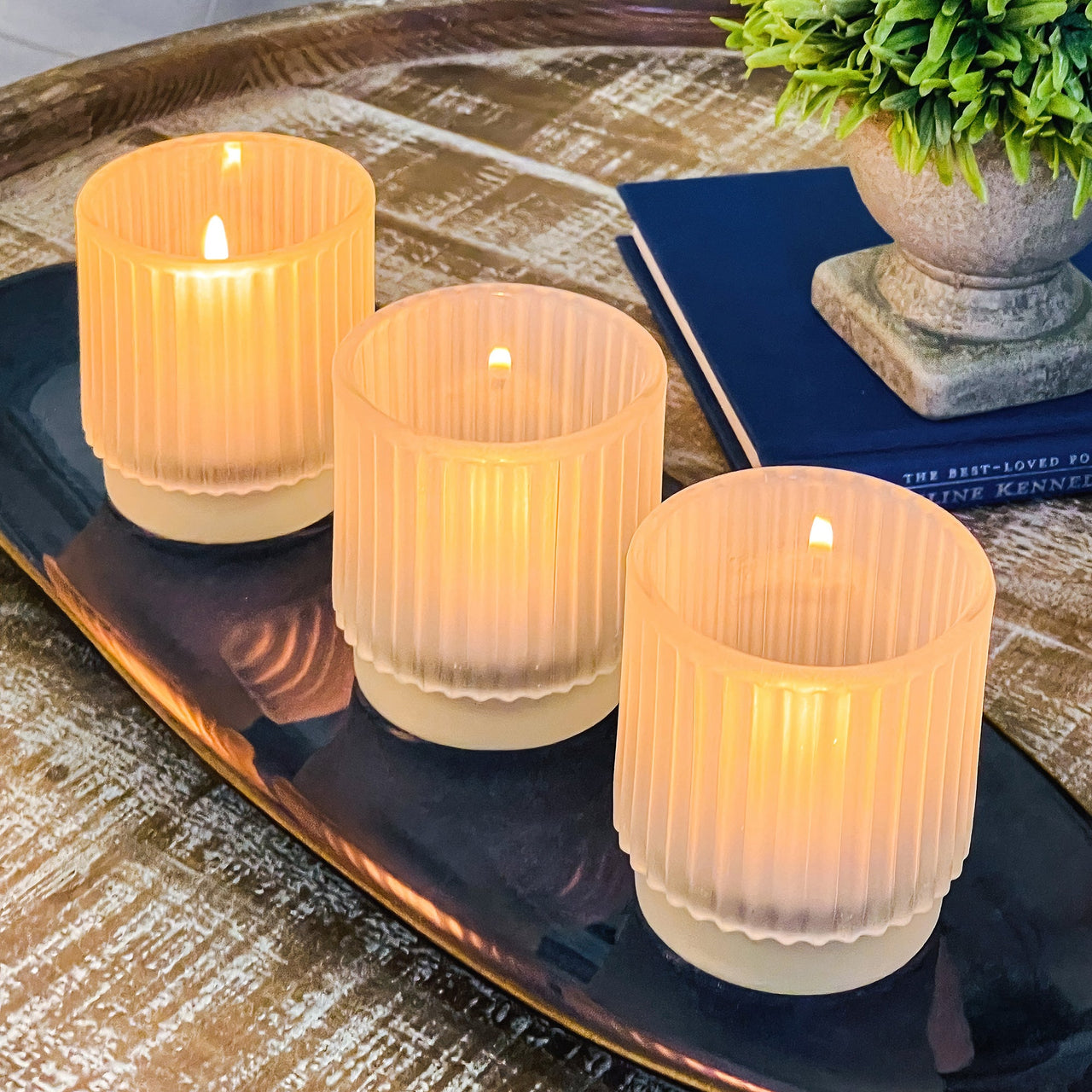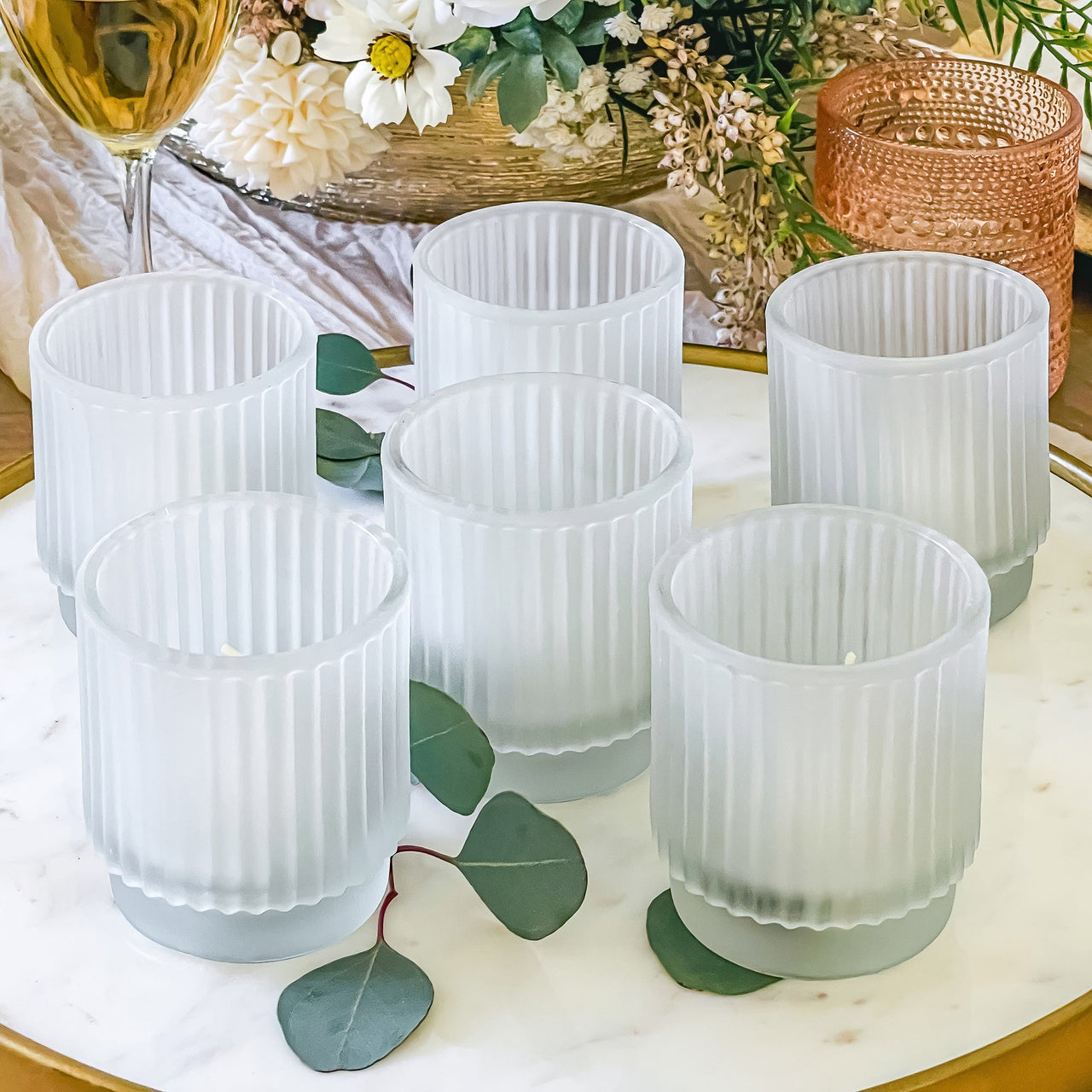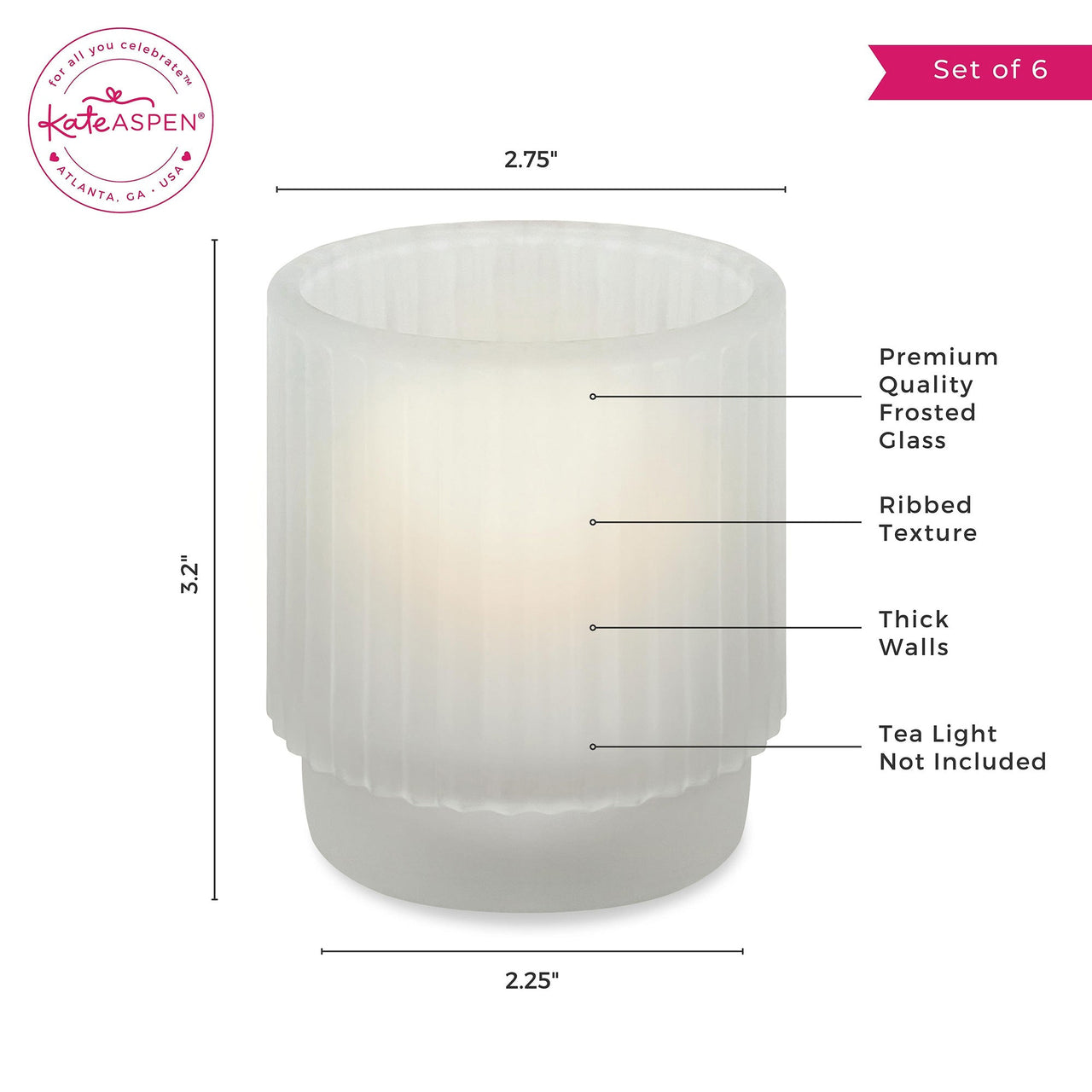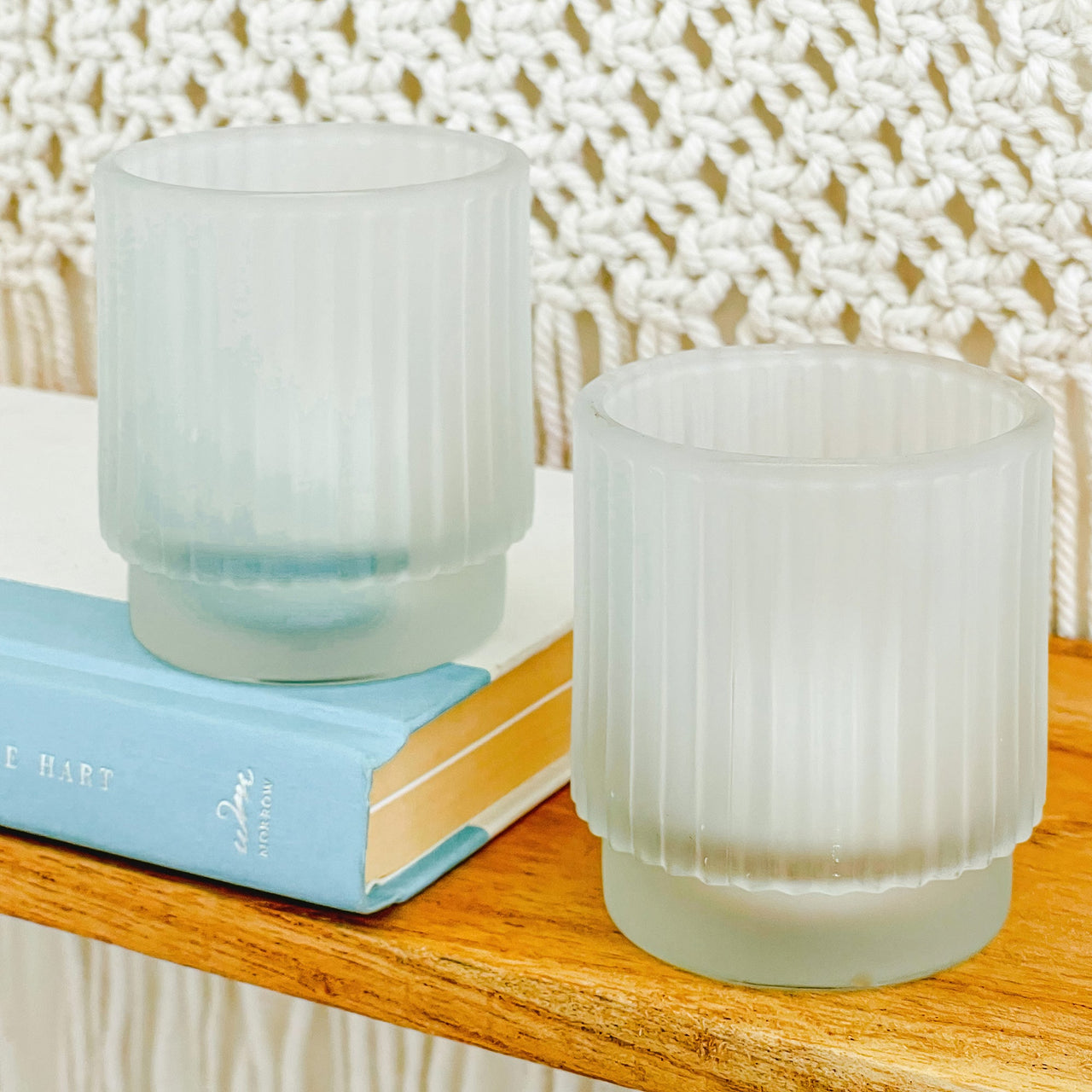 Our Ribbed Frosted Glass Votive Candle Holders will remind you of vintage glass from the past. They are made of the highest quality glass and with the deep ribbed design, they put out the most beautiful light. They come in a generous set of 6 and are packed to ensure that they get to you in perfect condition. We have always strived to make the best votives because they are timeless pieces to decorate with that will never go out of style. Speaking of style one of the reasons we really love vintage glass is because of the two-fold design. Not only do they look beautiful on their own, but when they are all lit up they give you a show. This kind of intentionality is something we love to use in our designs too.
These votive tea light holders blend so well with any theme from boho vibes to minimalist decorations to vintage decor to chic accents. For these reasons, they are perfect for wedding decor whether you use them in your wedding centerpieces for tables or as your guests' gift. They are great for home decor on bookshelves, side tables, and dressers, kitchen decor on countertops or ledges, and living room decor to accent or stand out by themselves. There are so many reasons to love them and so many people that use them they make great gifts for teacher appreciation week, gifts for co-workers, or your favorite neighbor or mail person.