Ribbed Gold Glass Votive Candle Holder (Set of 6)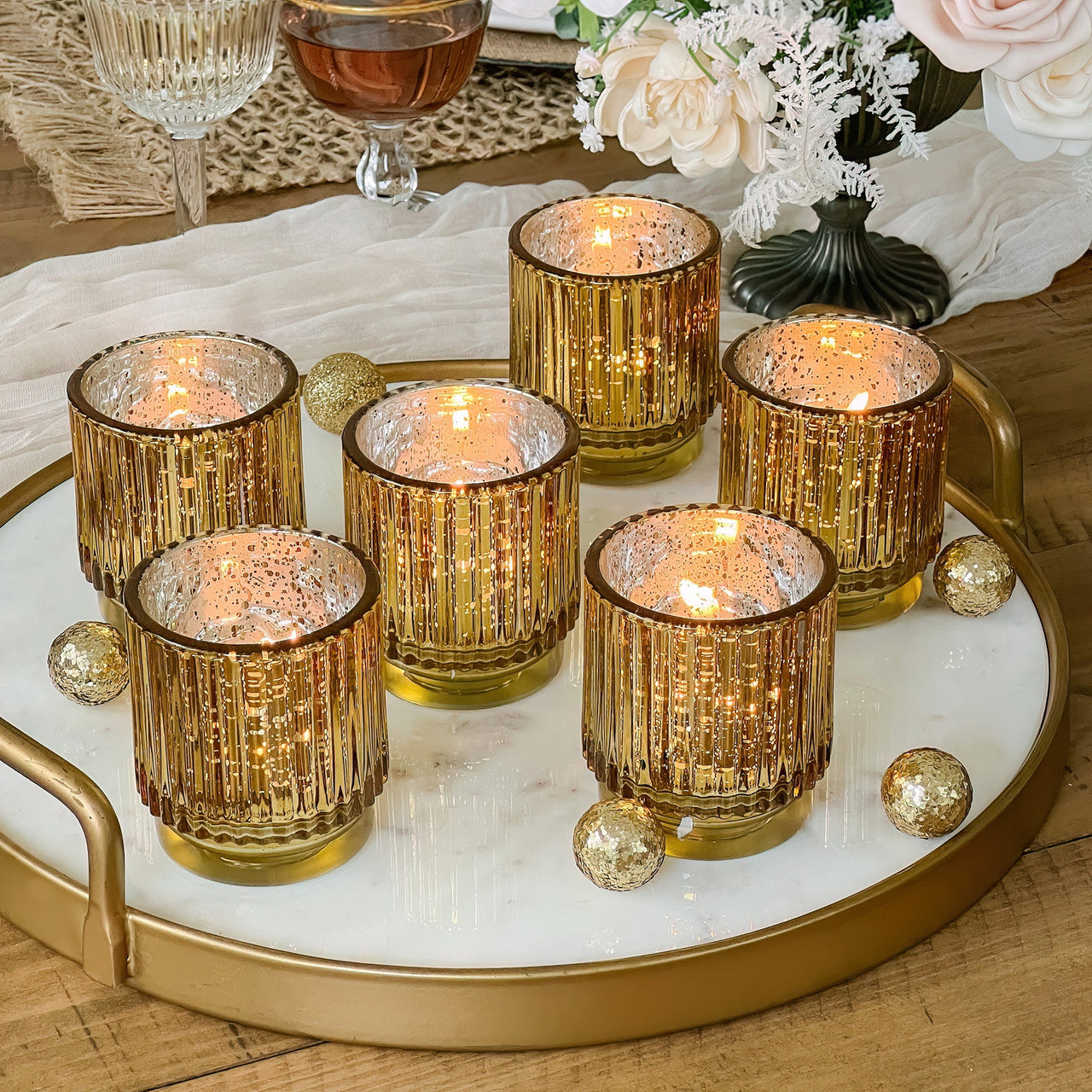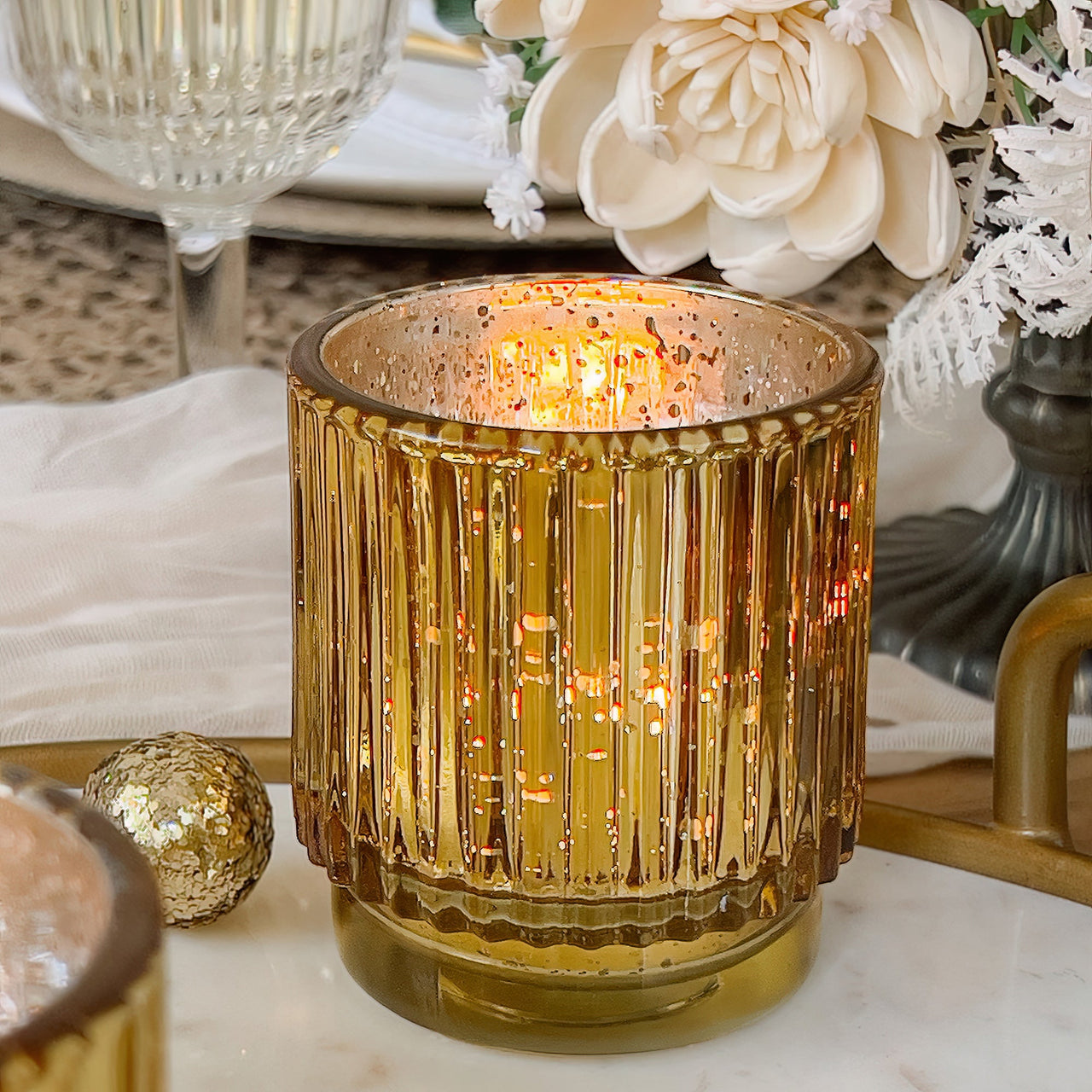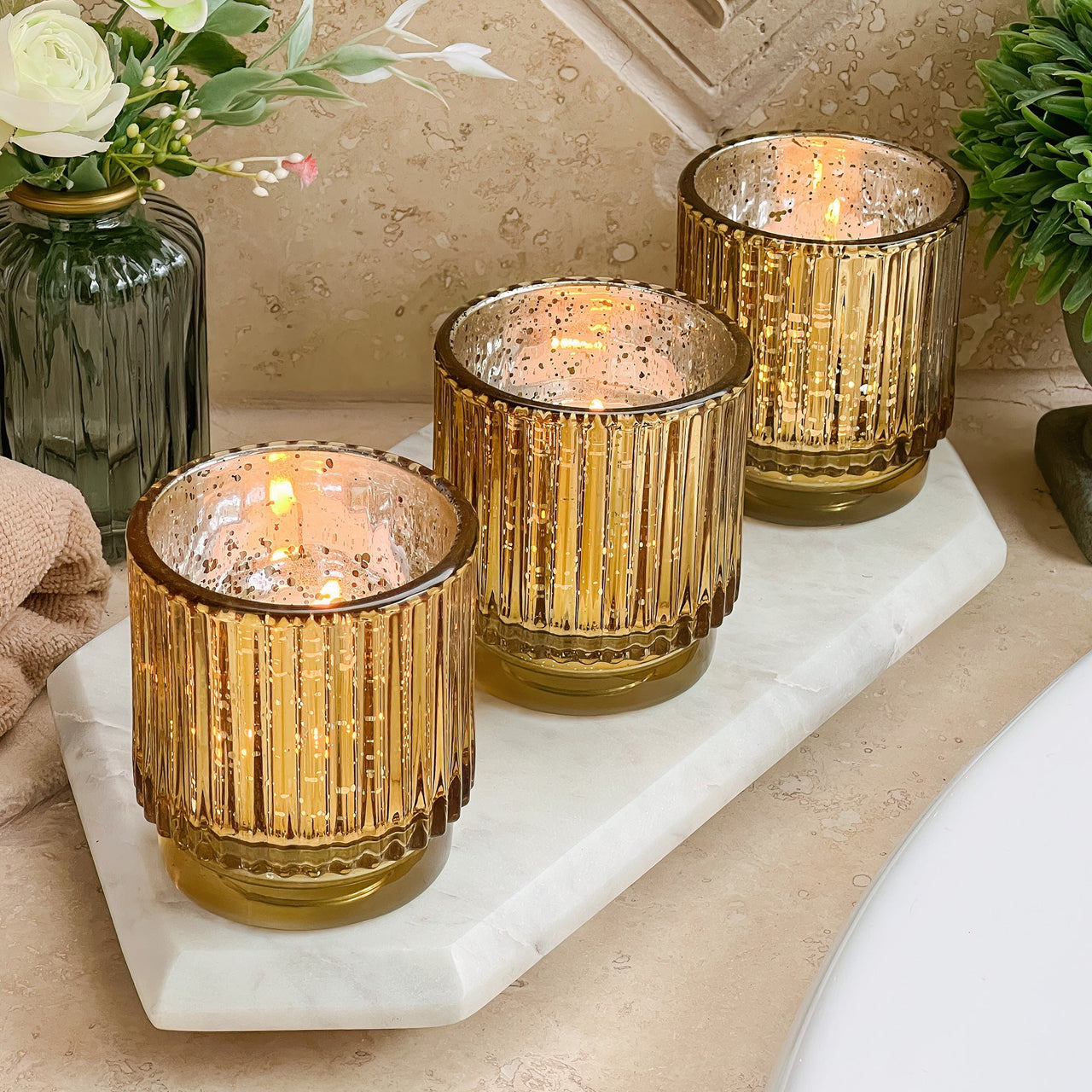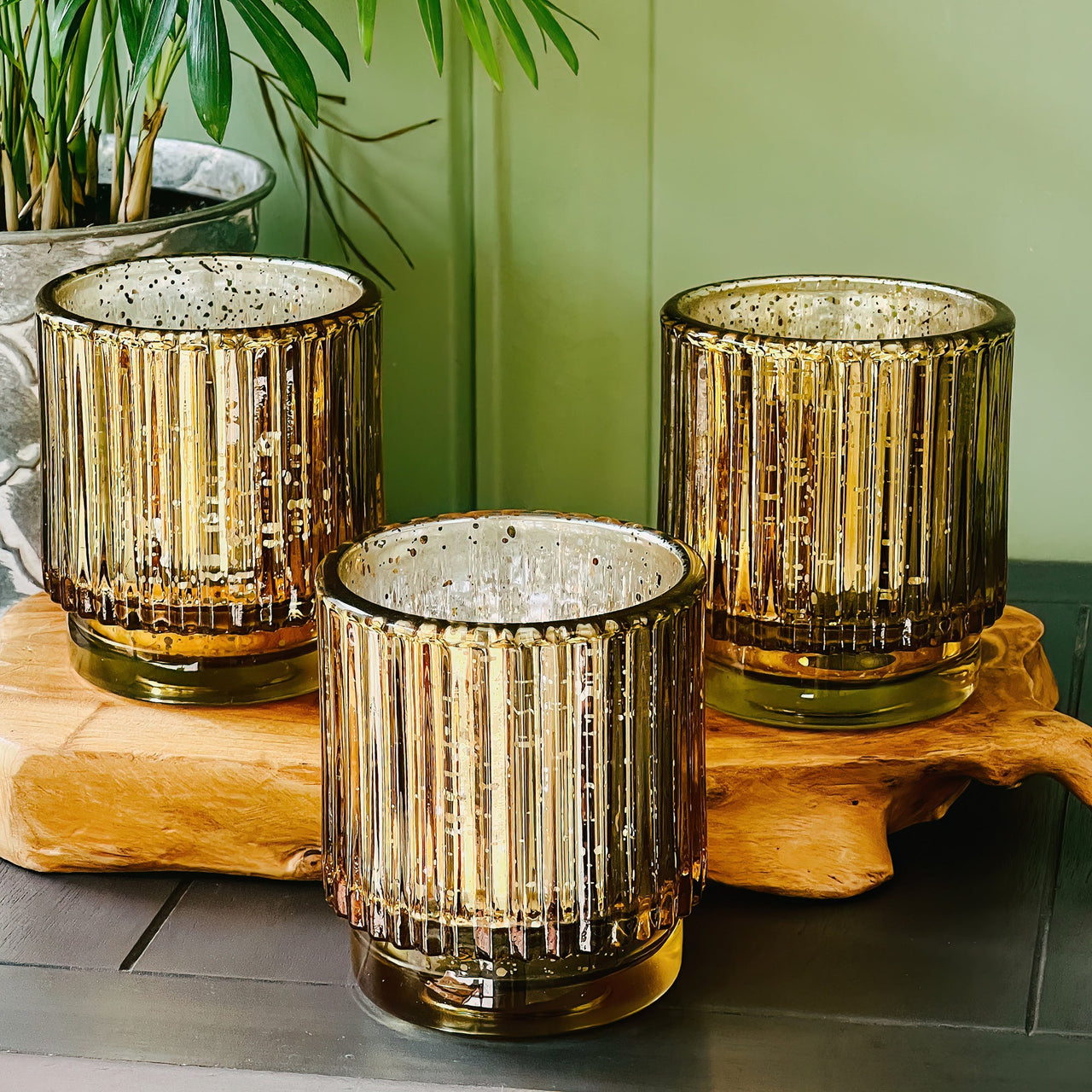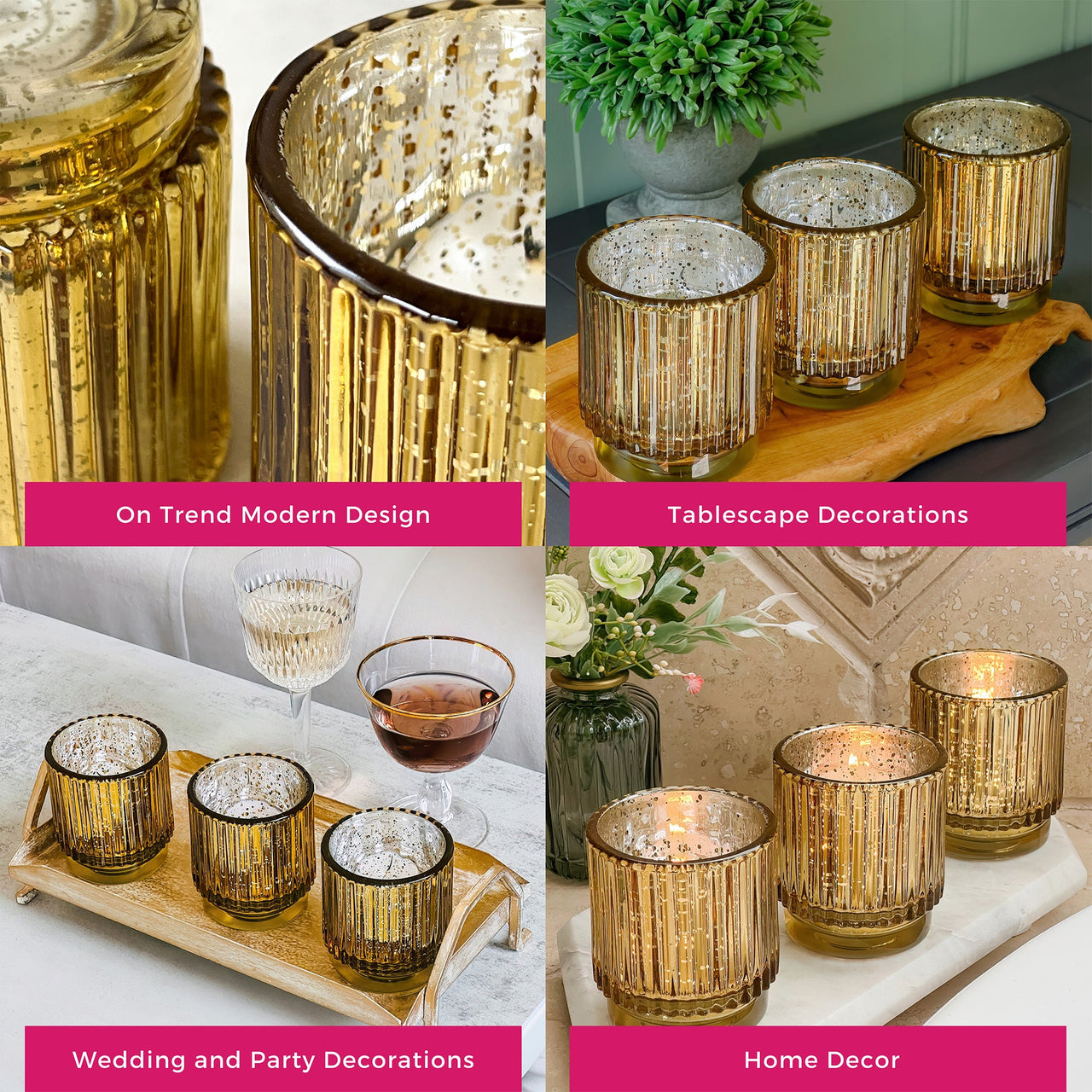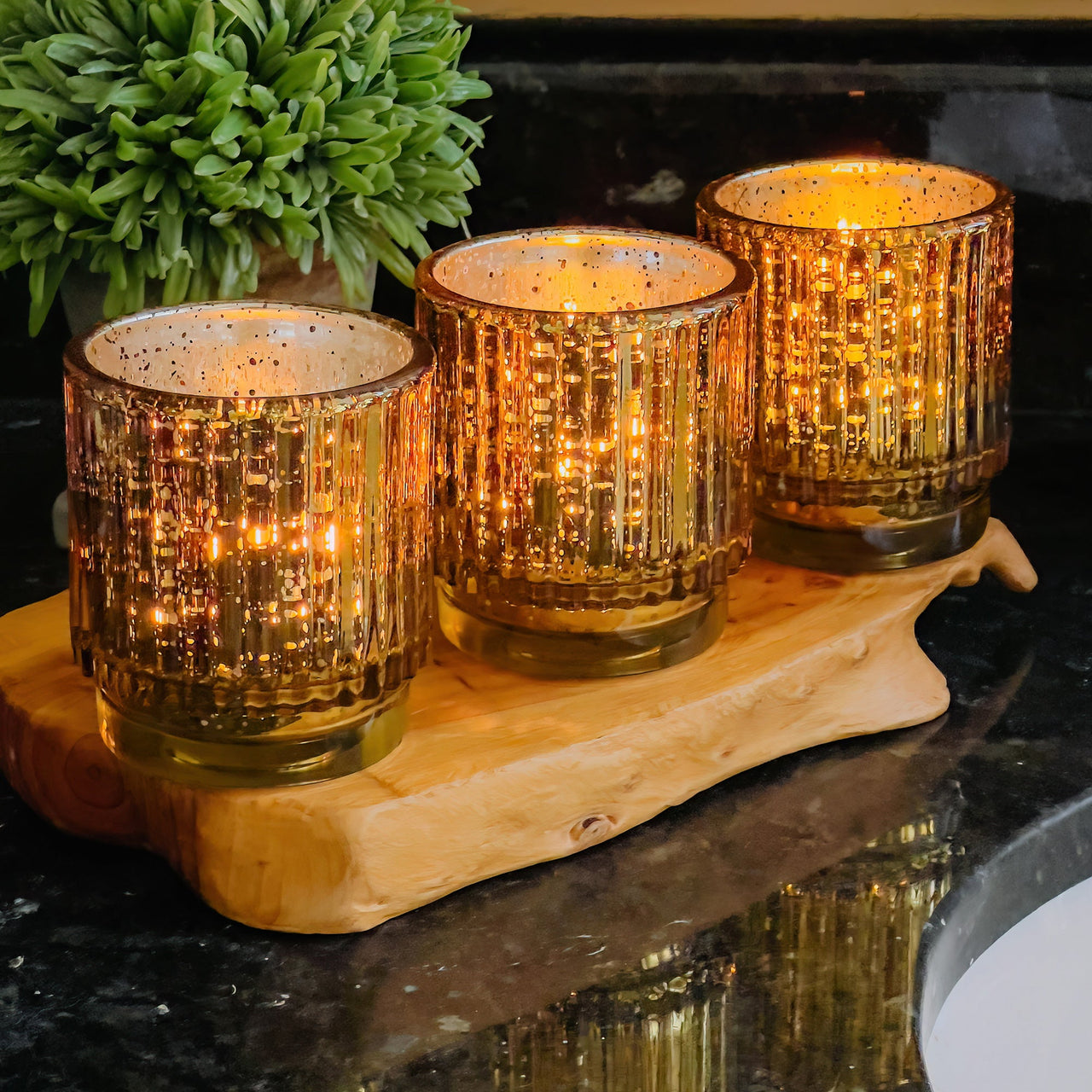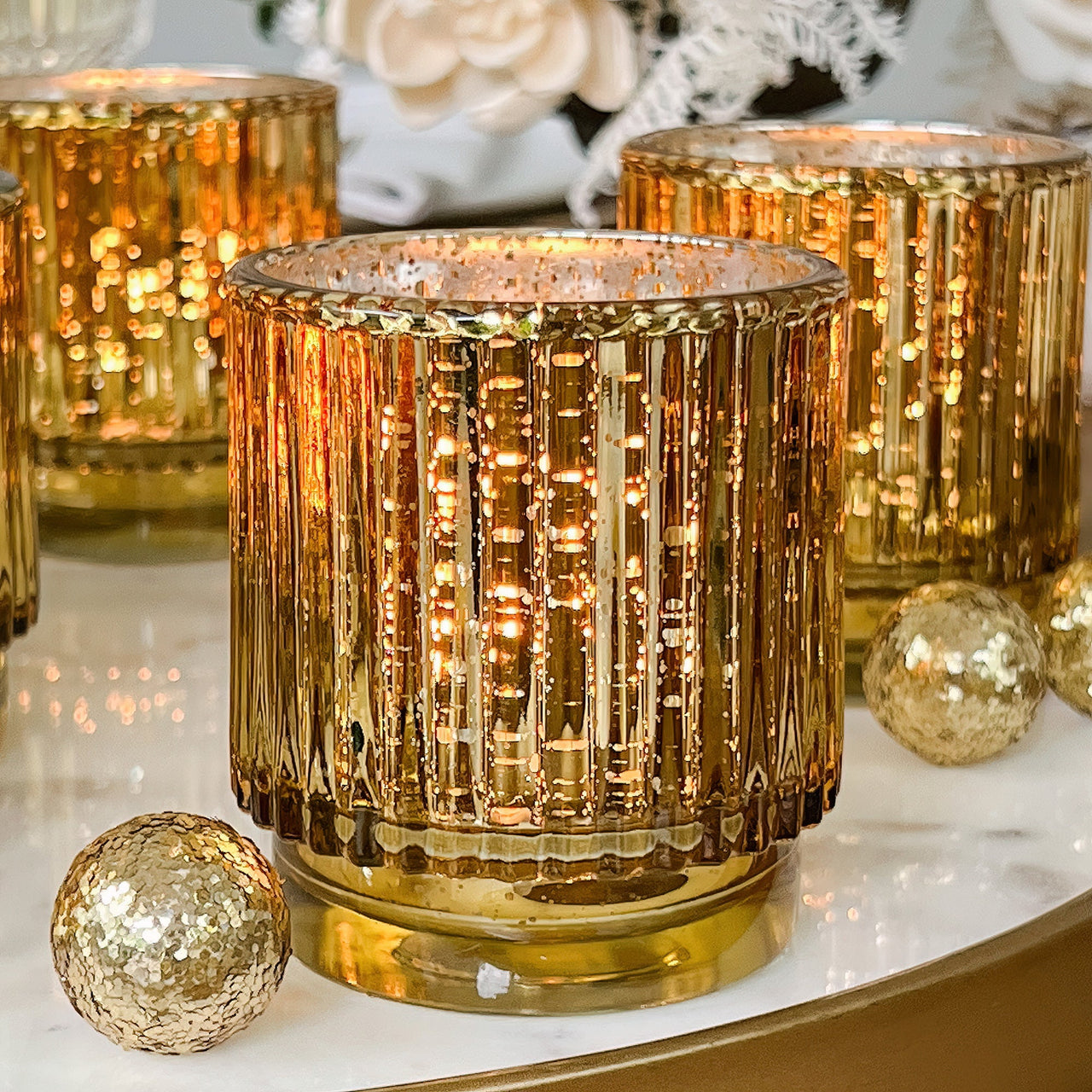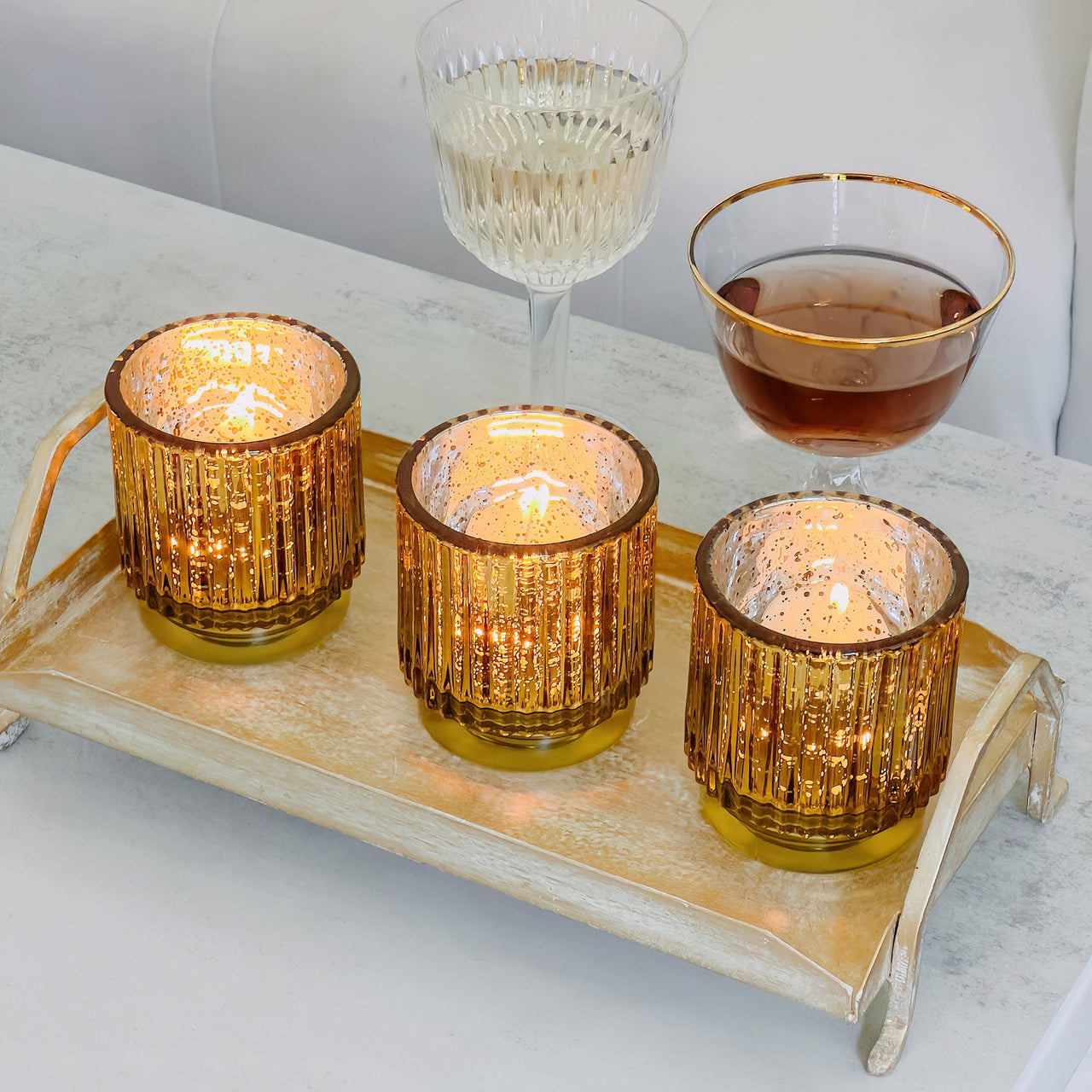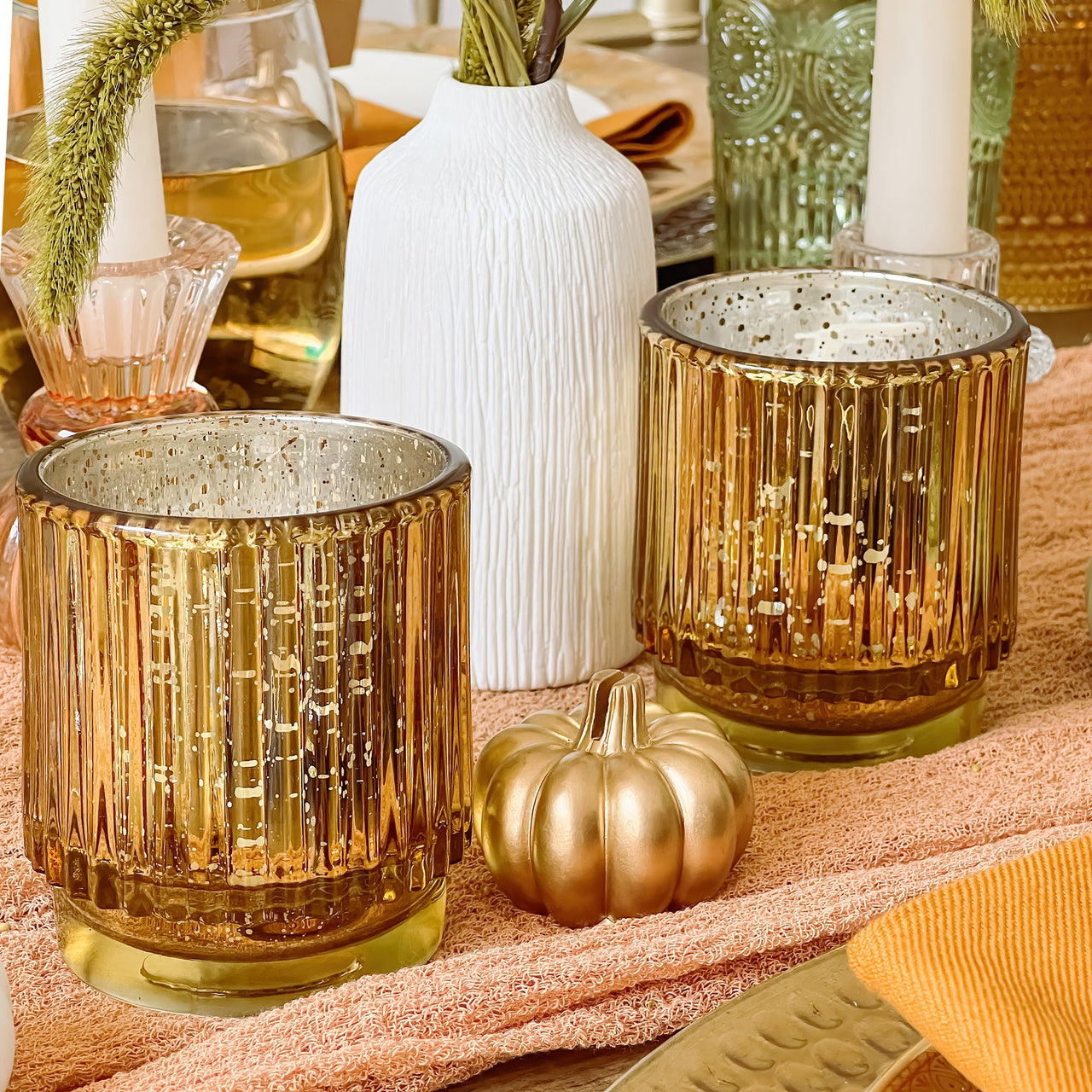 We all know Mercury glass is beautiful, but have you seen it in gold? Our Ribbed Gold Glass Votive Candle Holder (Set of 6) takes votives to a whole new level. The way the light comes through the broken spaces of gold and then bounces off the gold that surrounds it puts off this ethereal light. Whether you are trying to bring more ambiance into your everyday spaces or you are trying to elevate your tablescape at your wedding, these candle holders will never disappoint. They are equal parts glamour and sophistication. This vintage decor is perfect for the minimalist home to add a pop of color while blending in with natural surroundings.
Made with ribbed glass which gives them weight and the sturdiness to be used over and over again and will guarantee you to be able to use them again. You will probably want to store them in the sturdy box you receive them in because we take extra special precautions so that your votives and glassware arrive to you safe and sound with each one in its own cardboard square surrounded by bubble wrap. Make sure to stock up before they run out. This kind of craftsmanship and such a great price, they will sell out soon, so make sure you order enough for everyone on your holiday gift list.