Ribbed Pink Glass Votive Candle Holder (Set of 6)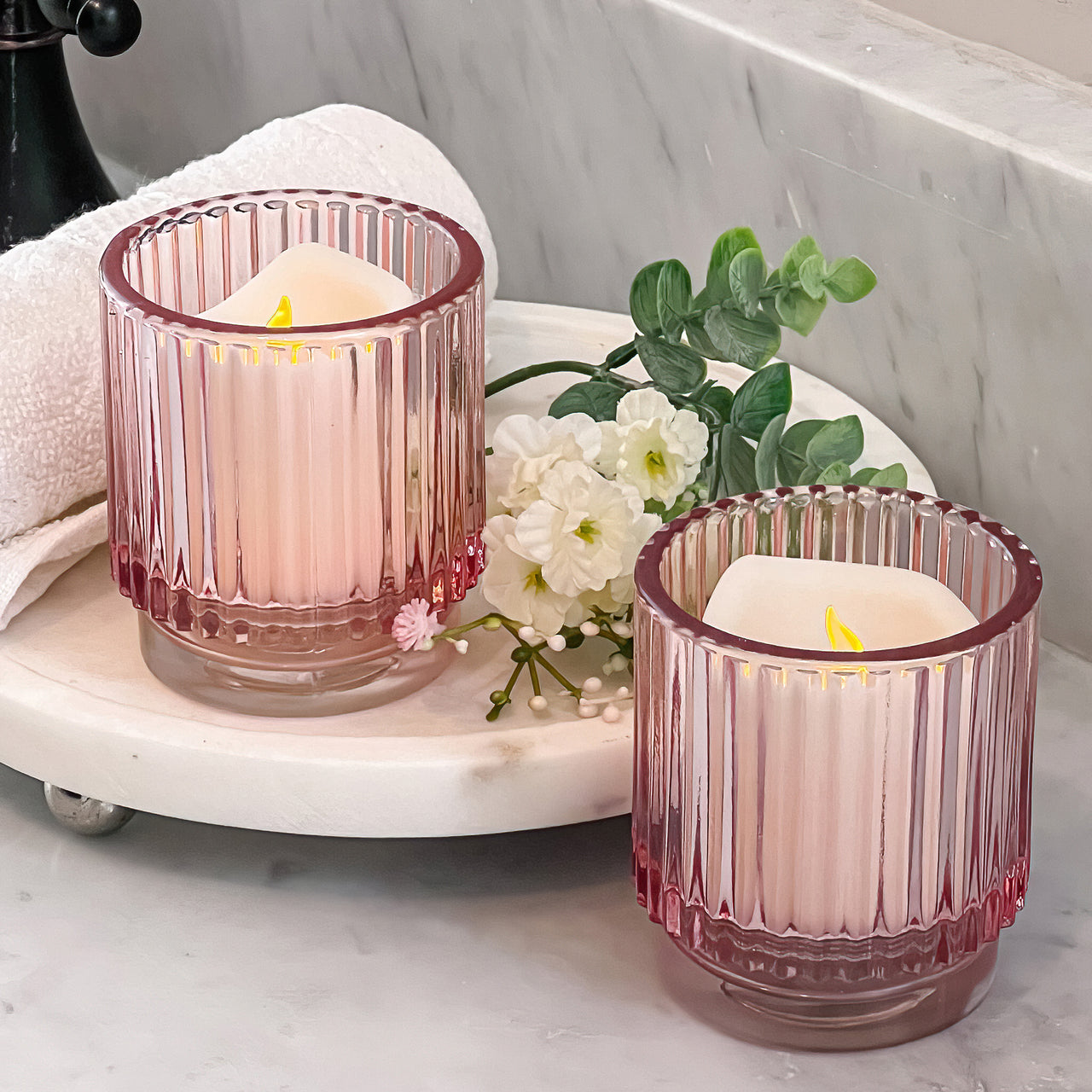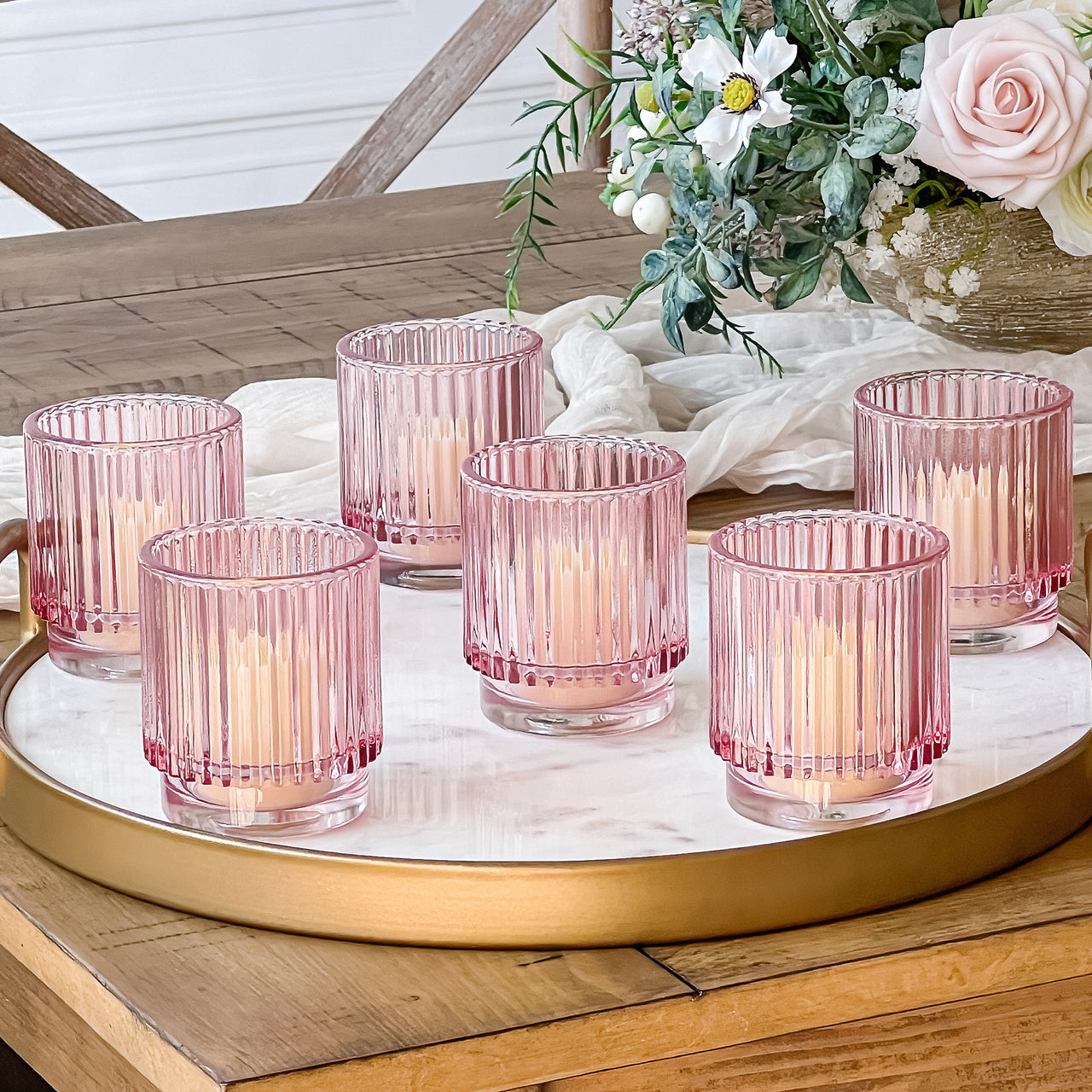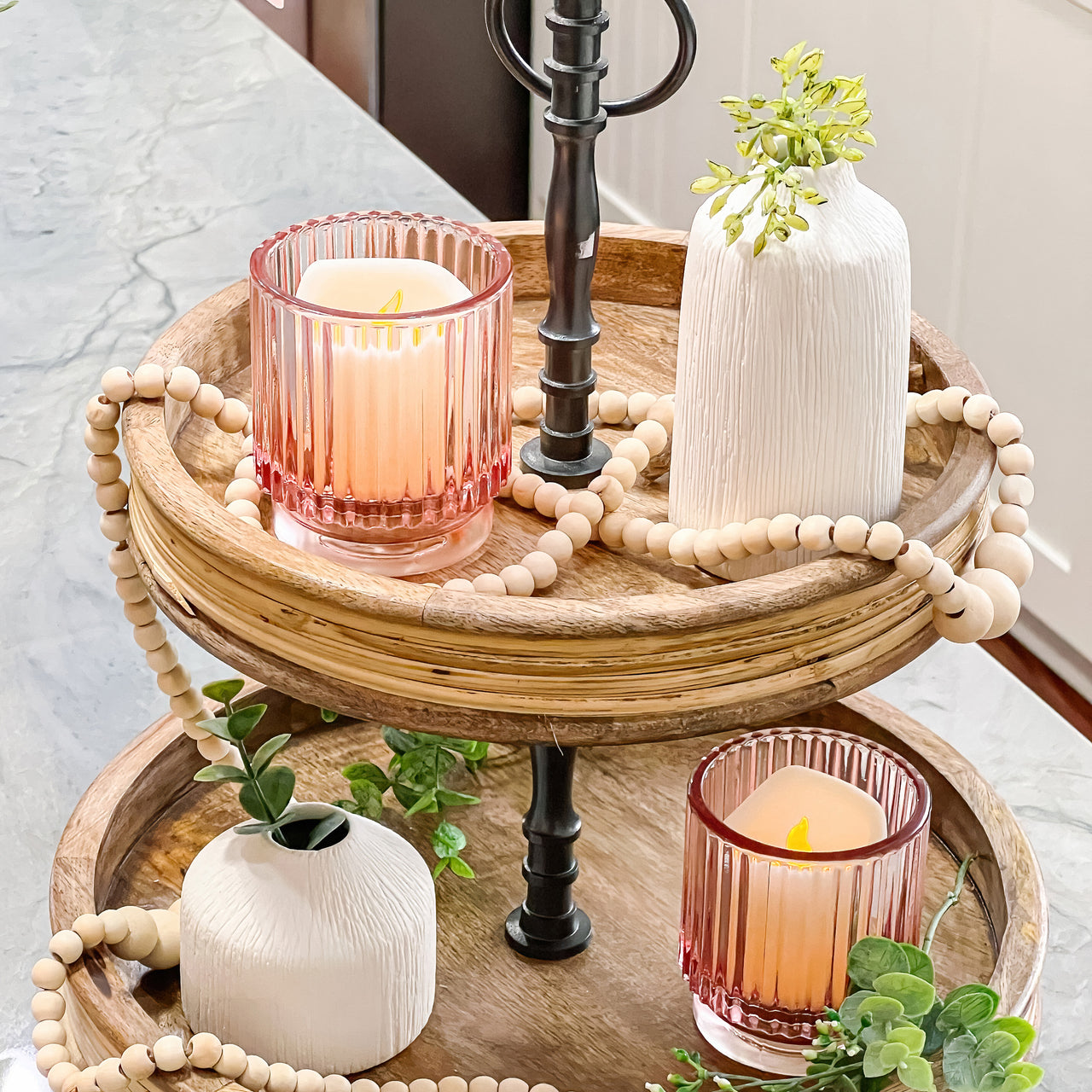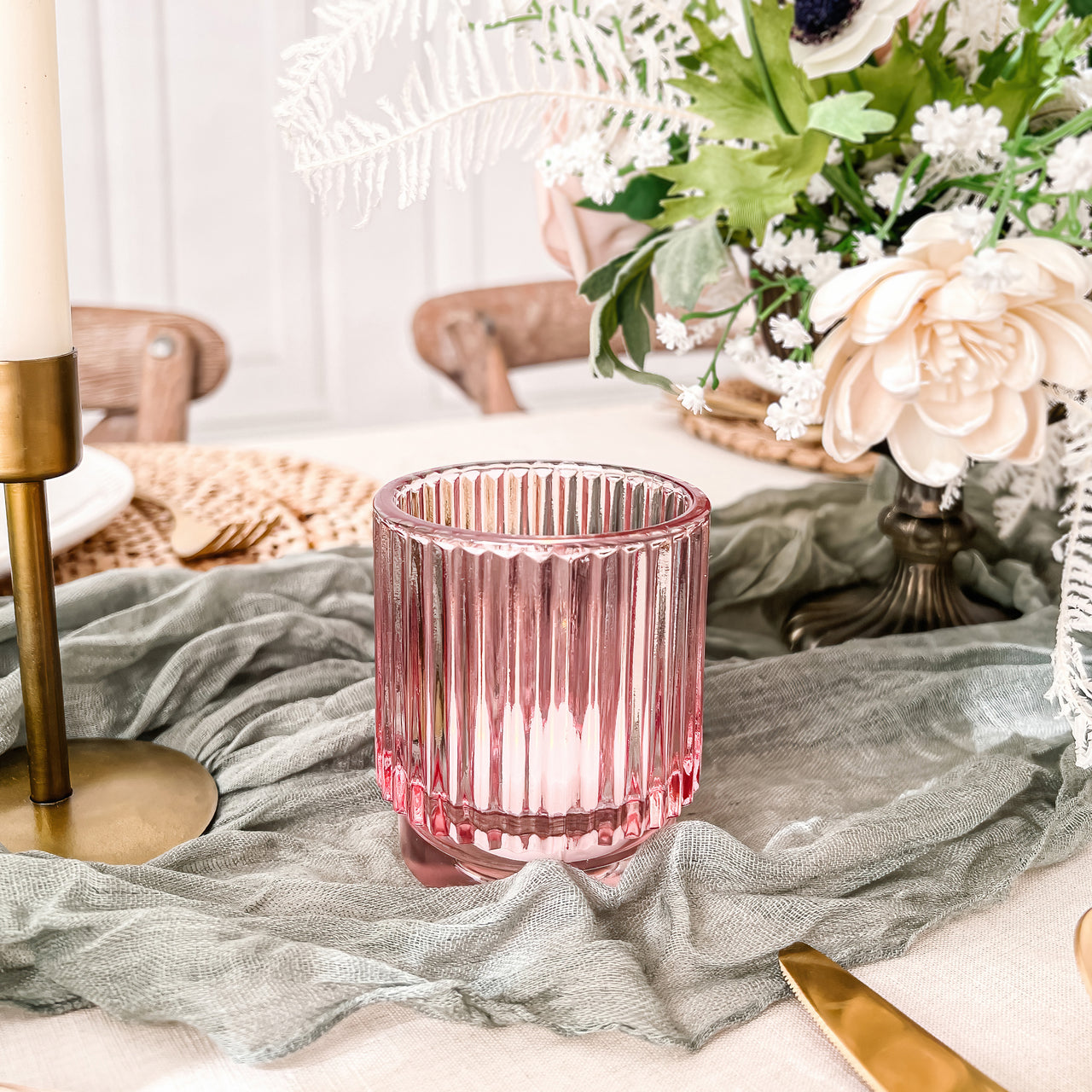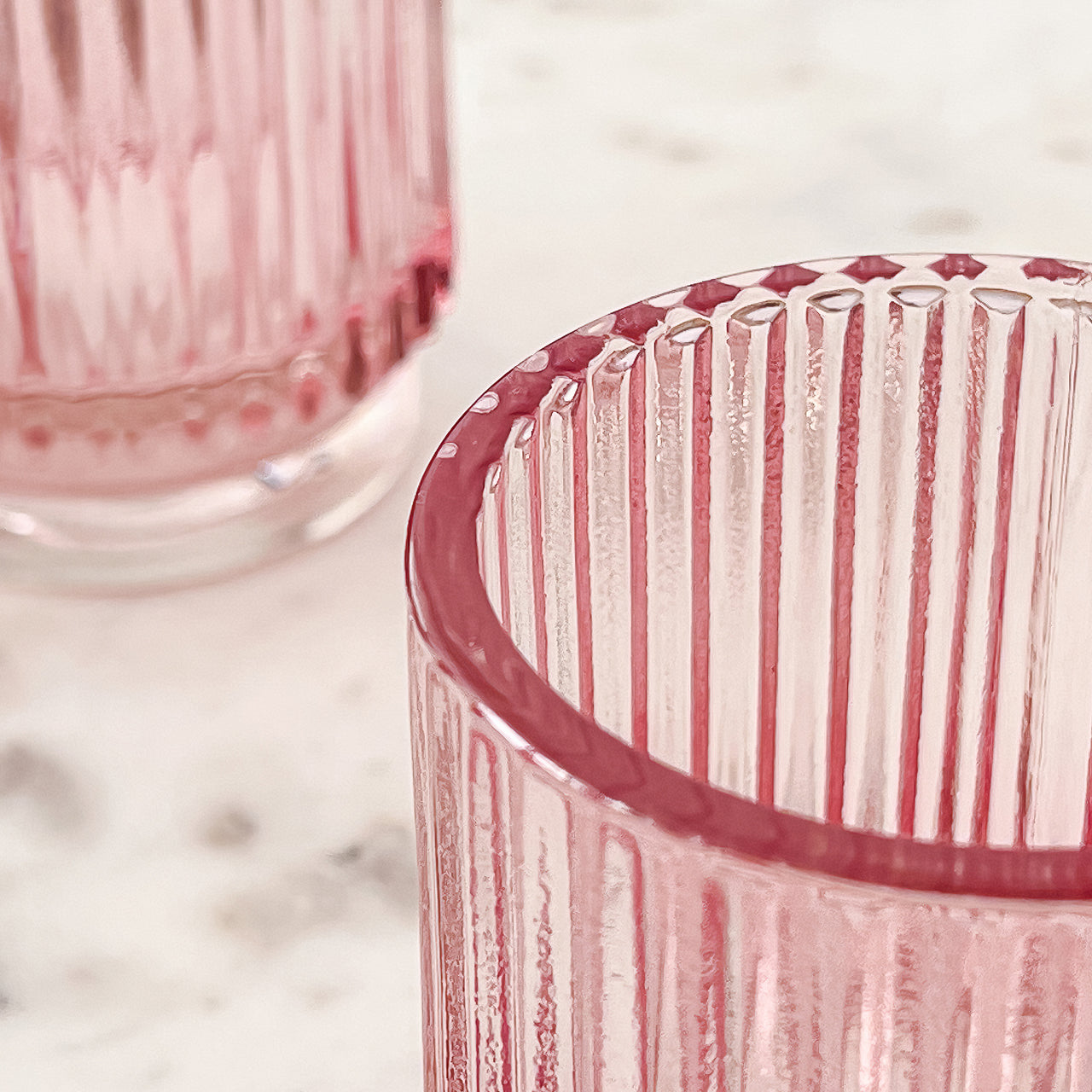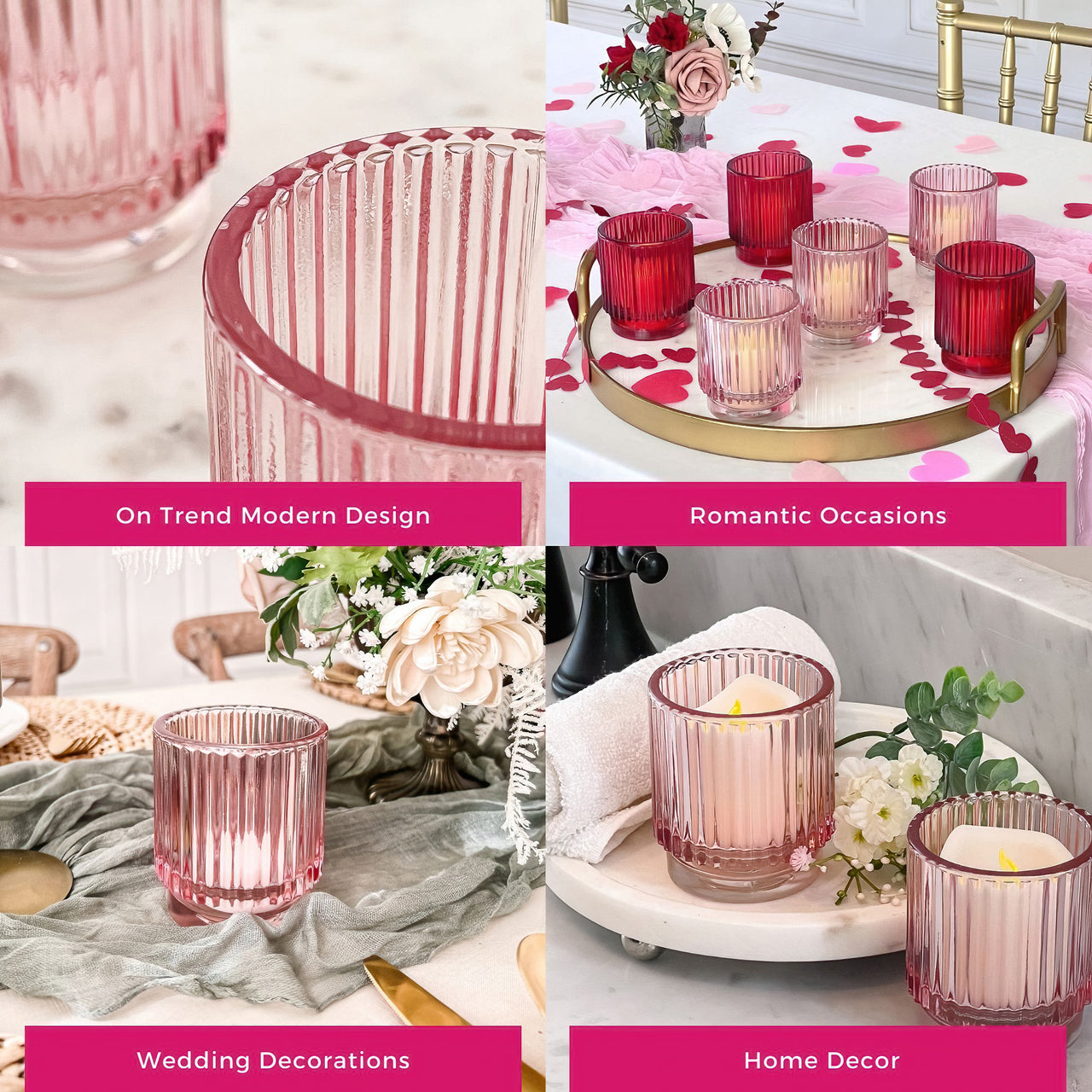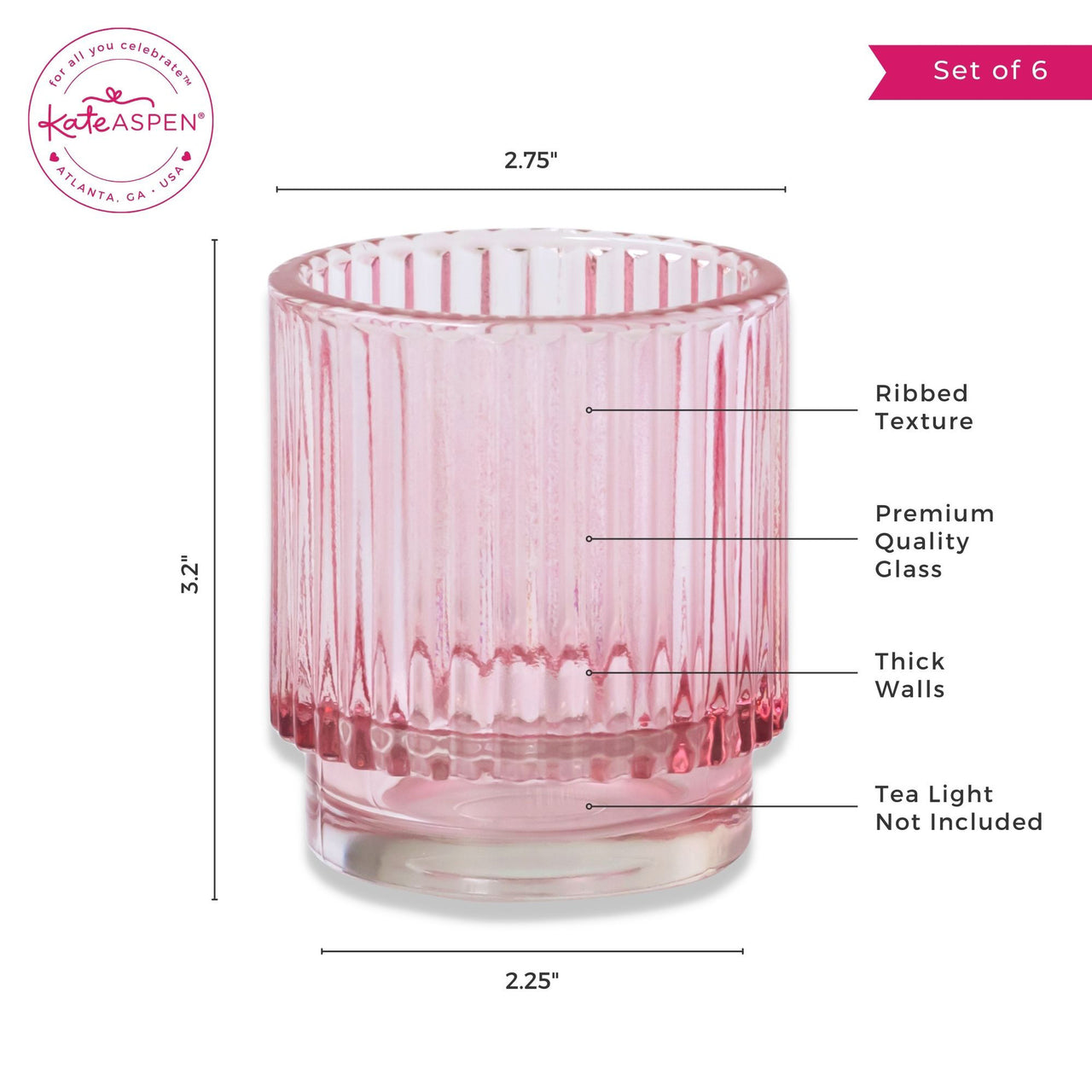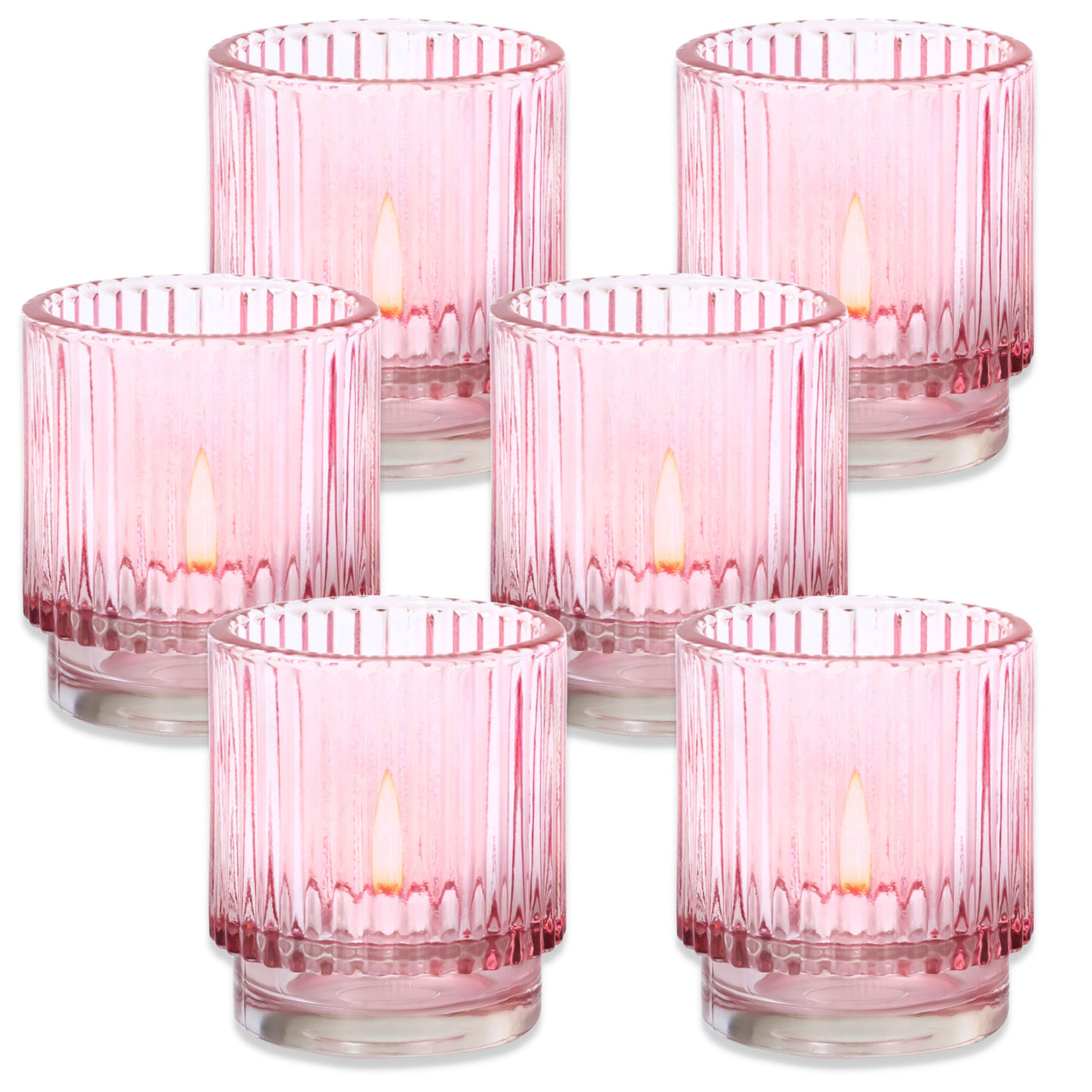 The Ribbed Pink Glass Votive Candle Holders are the perfect marriage of feminine and vintage with a chic new update. These beautiful rosy pink votives are so pretty they make every space a little bit prettier with their dewey pink glow illuminating the room. Nestled amongst the flower arrangements at a garden tea party or as a pop of color in a neutral boho theme these pink tealight candle holders bring so much elegance and beauty. All lit up they bring a taste of fancy that you didn't know you needed. These are perfect for a little girl's baby shower or a tea time bridal shower. Great for cozying up the hotel room for a bachelorette getaway or the perfect gift for mothers day.
Pink never goes out of style and there will never be a lack of pink lovers and that is why you will want to make sure you have plenty of these little gems on hand. There are so many uses for votive candle holders throughout your home and these little babies add the perfect touch of femininity to a bookshelf or countertop. They are great in the bathroom for all the cotton balls and q-tips. They are perfect for little girl birthday parties or sweet sixteens. You can use them as favors at a baby girl's baby shower or make your home as unique as you are. Trust me. Go ahead and buy this set for every woman you know because she is going to love them.