Ribbed Red Glass Votive Candle Holder (Set of 6)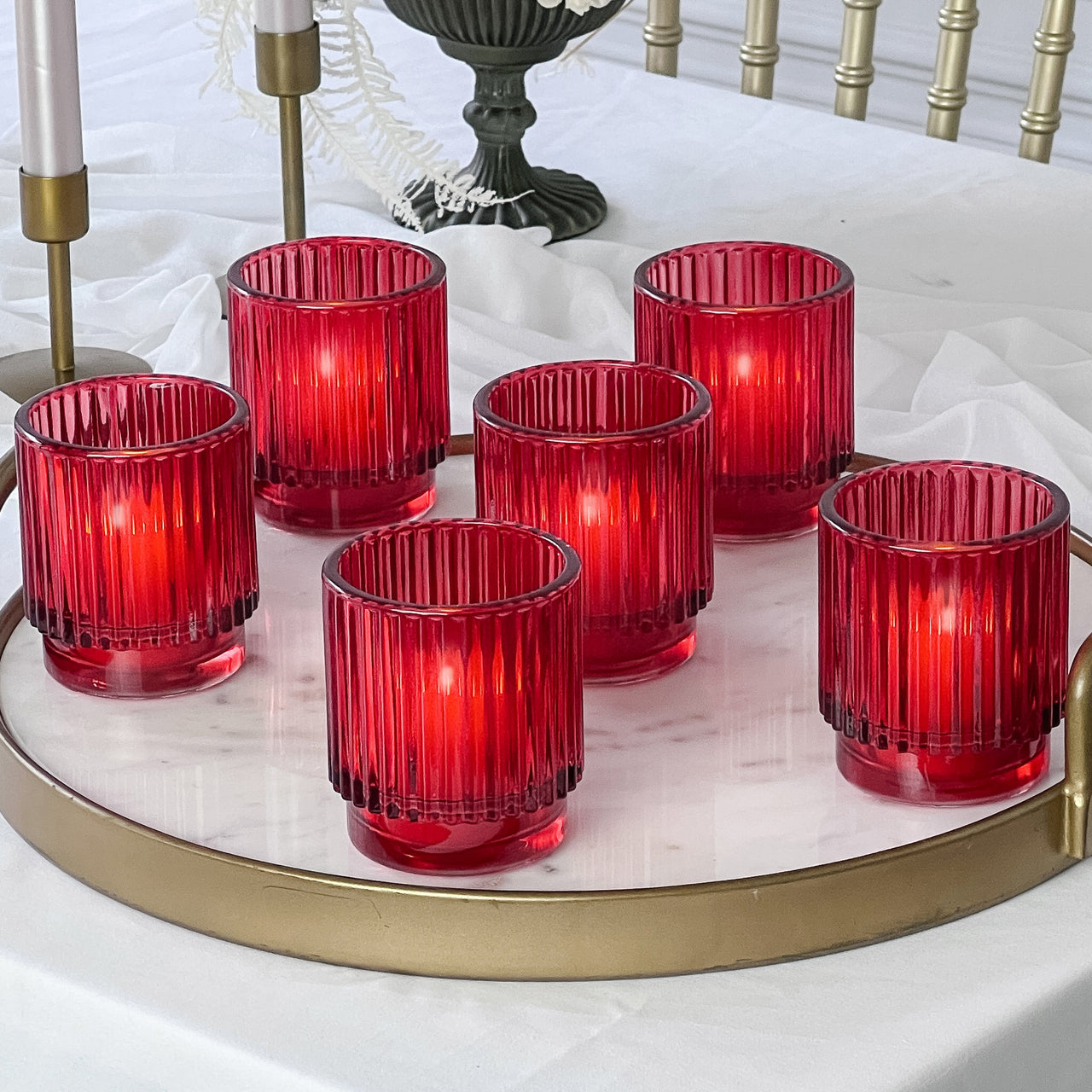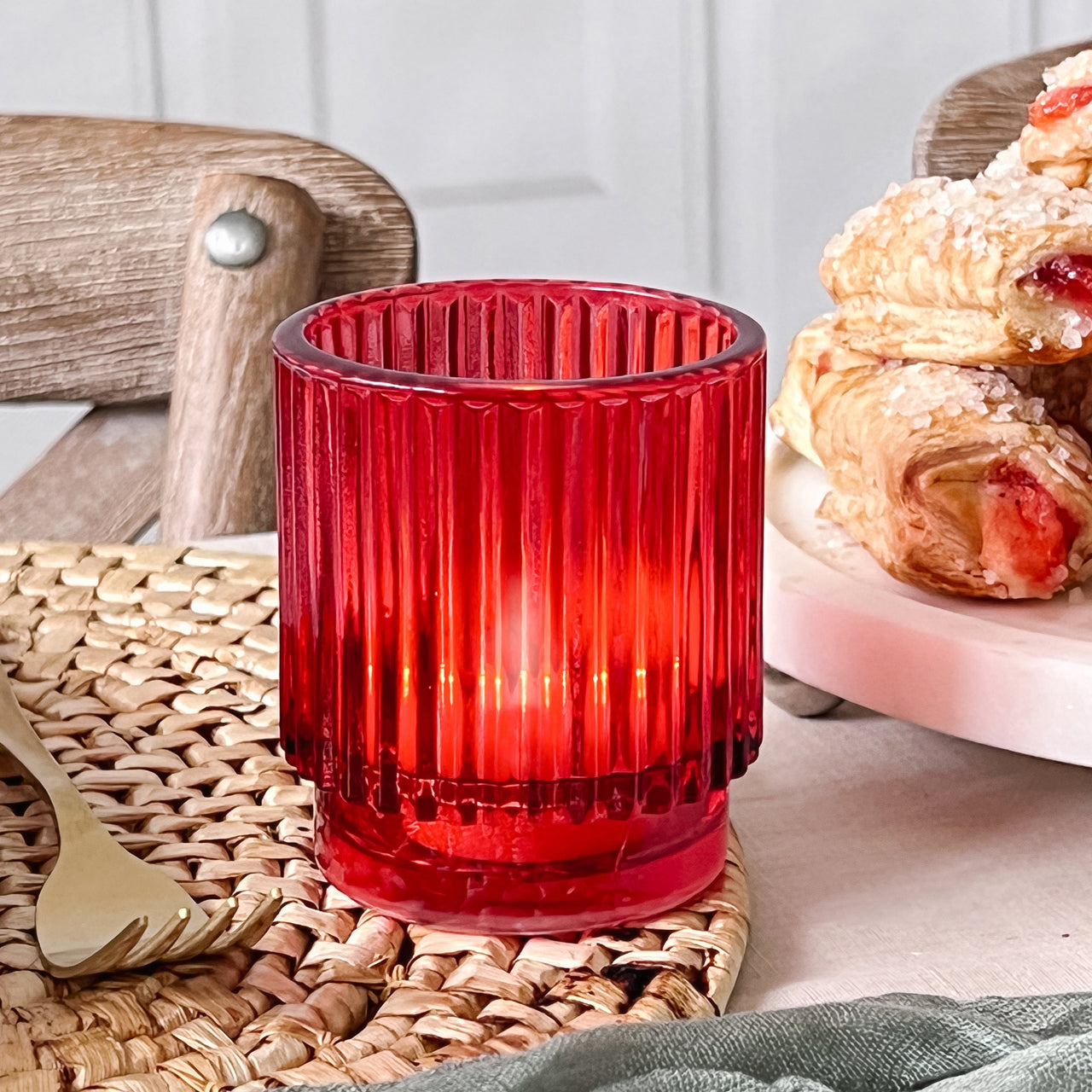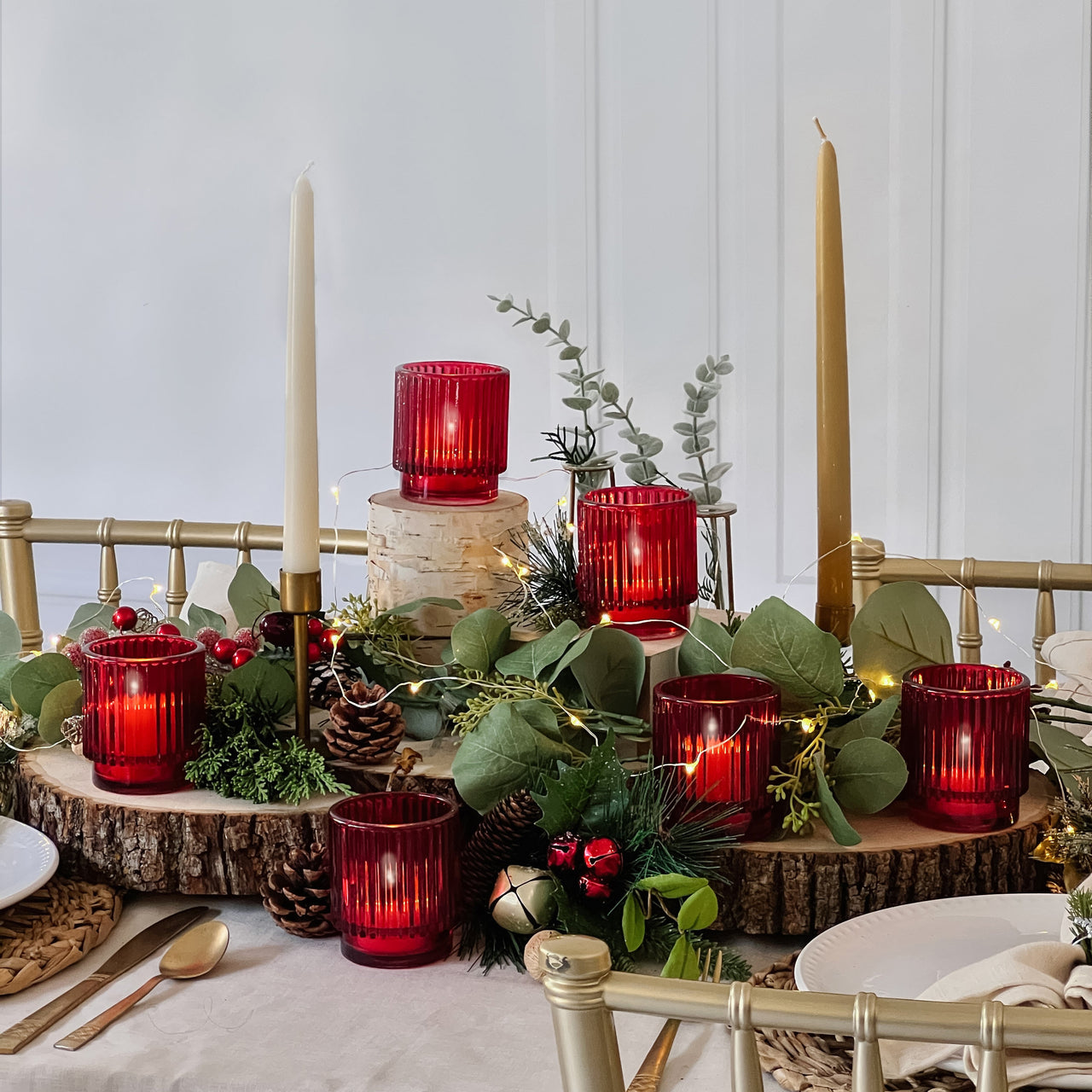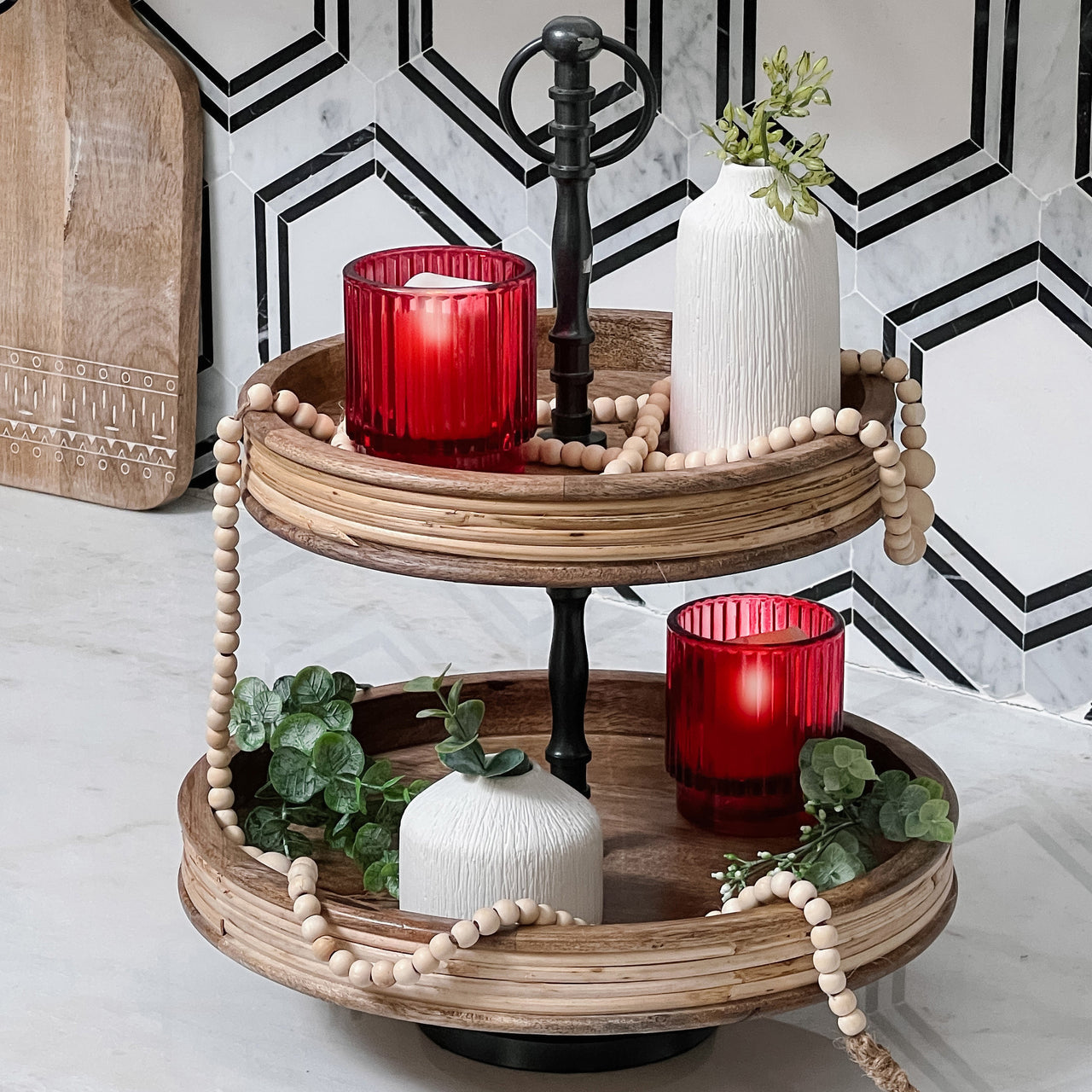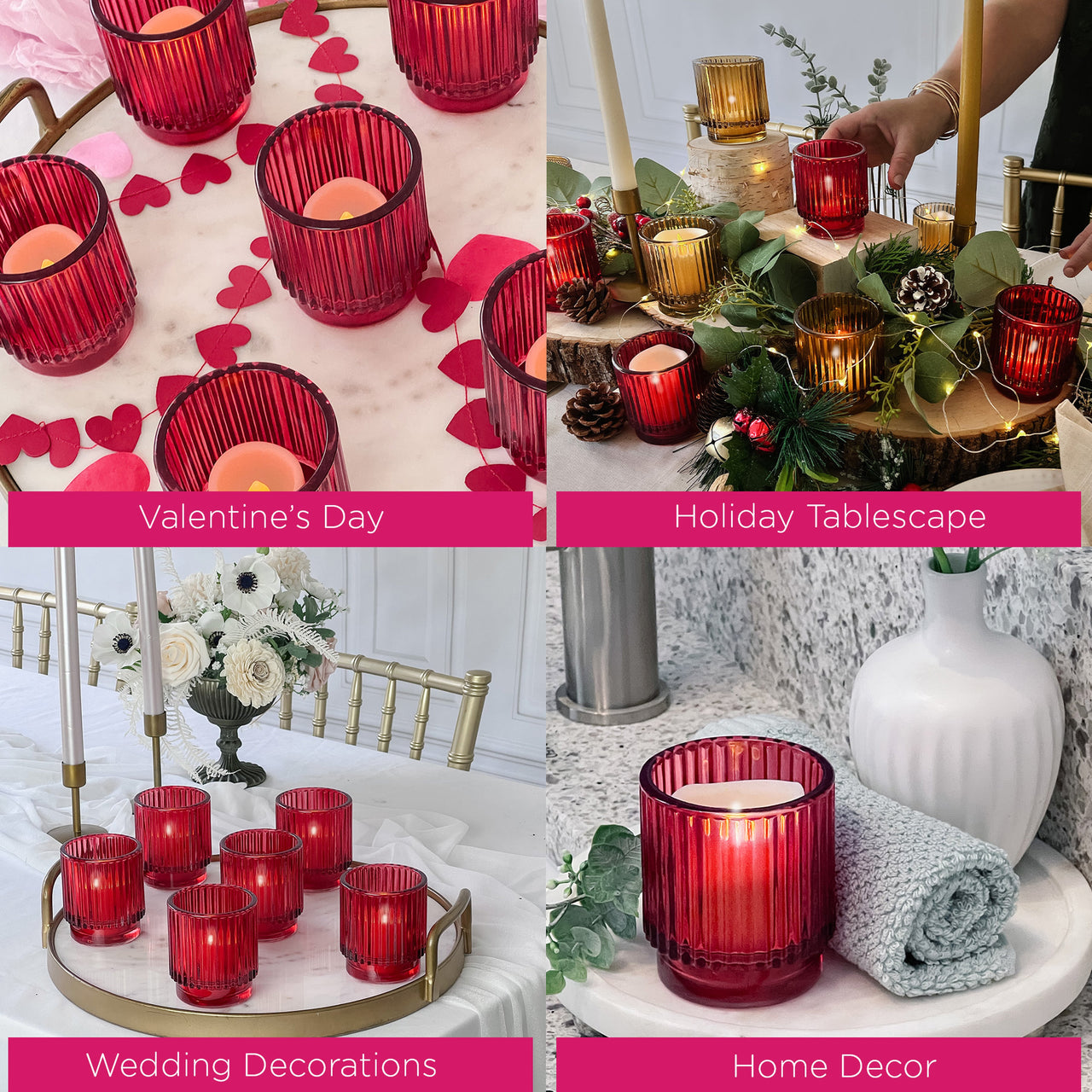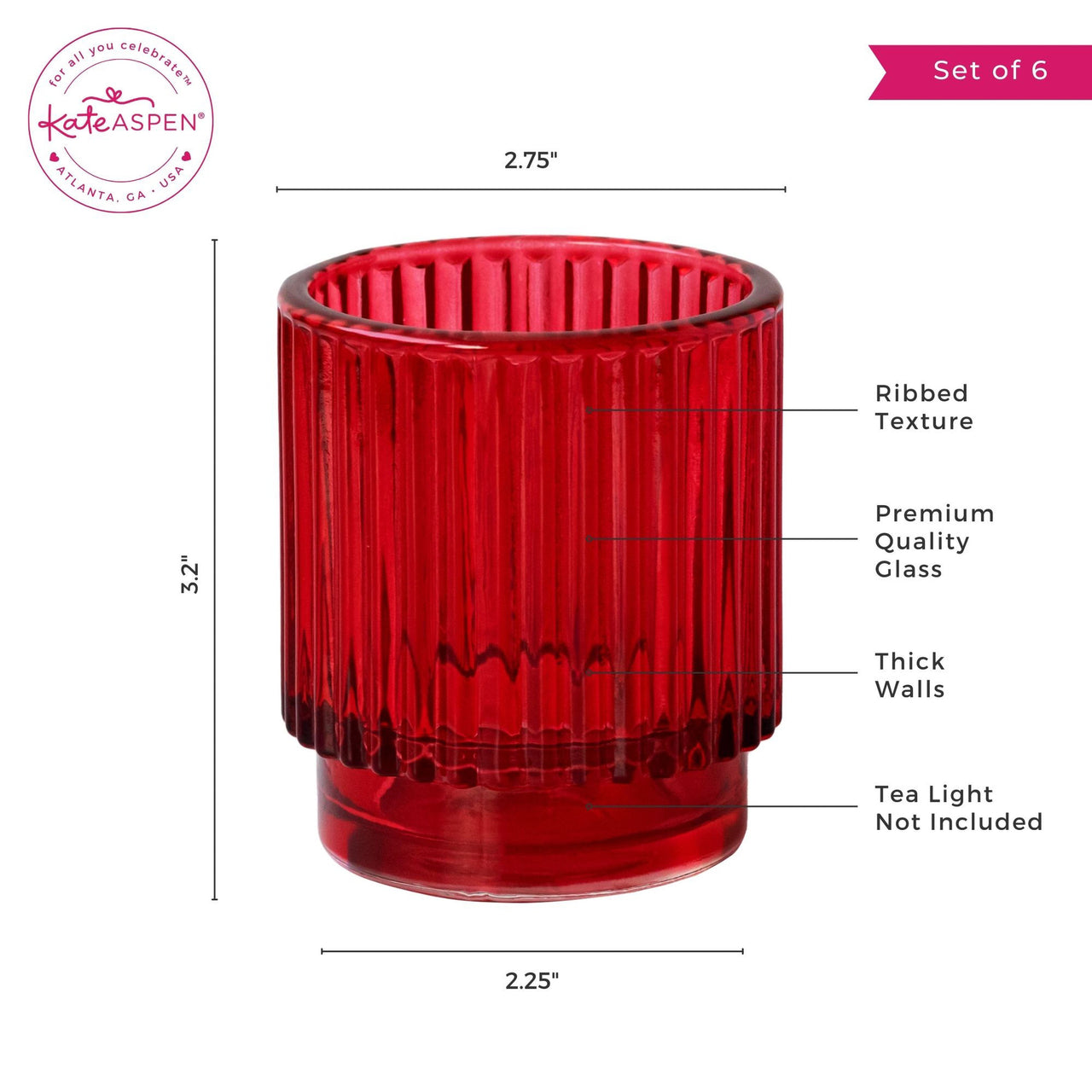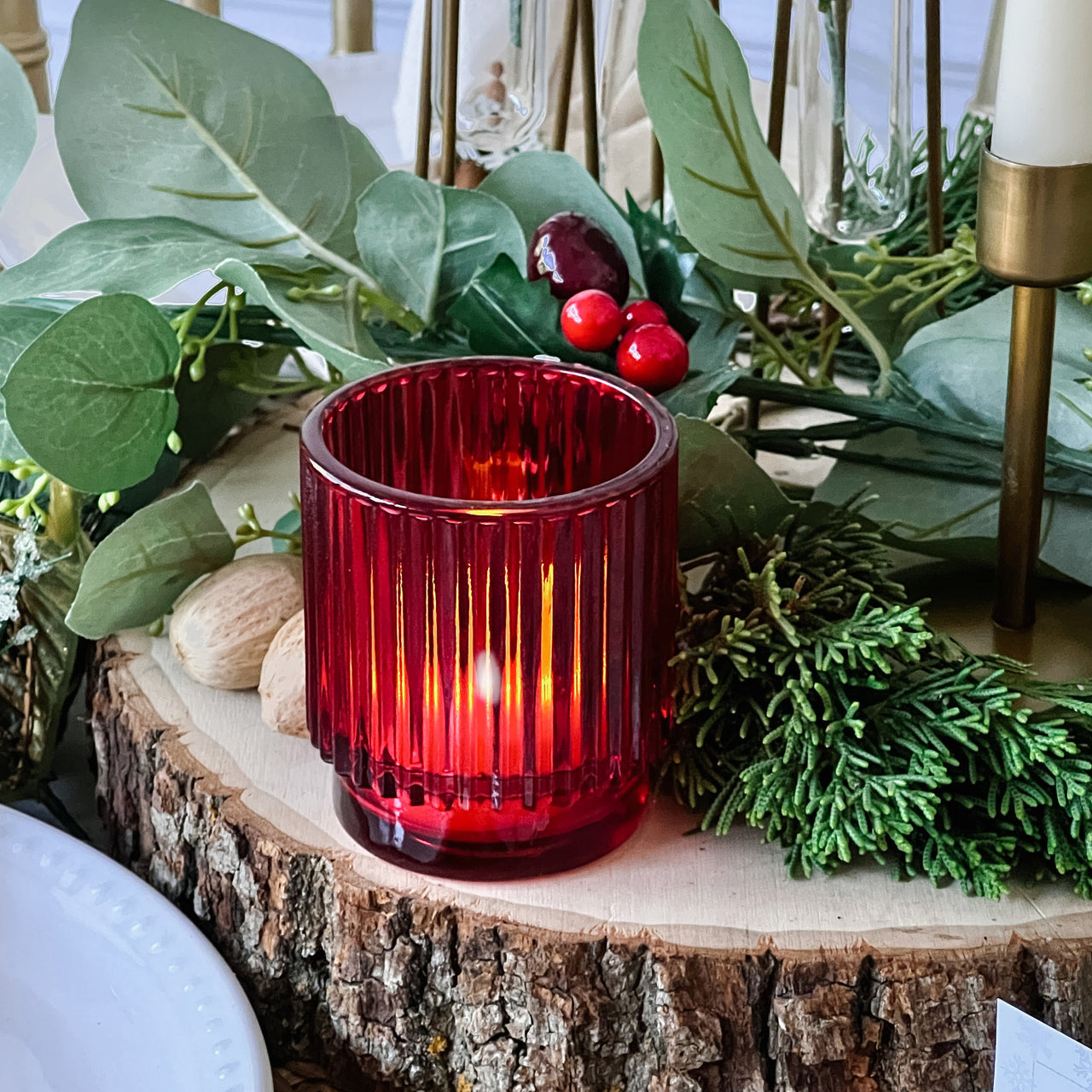 Get a bold look with these striking Ribbed Red Glass Votive Candle Holders in a set of six from Kate Aspen. Their delightful design is lovely for a boho wedding and shines even more crimson with a votive candle inside. Treat your party guests to a candle holder that is a unique wedding favor and feel free to keep these trinkets for yourself as home decor.
When you're searching for centerpieces for tables, an illuminating candle holder will make your celebration stand out from other festivities. The lantern decorative look fantastic at an evening ceremony, especially in the autumn months to create a rustic feel. The ribbed look is unique and beautiful for favor containers you can fill with goodies and send home with your guests at the end of the night.
Pick out your precise theme with decorations and favor containers from Kate Aspen! These rustic votive holders can be arranged on your gift tables or separated for each section to tie up a theme. The beauty of Kate Aspen is your ability to find matching sets as well as mix and match different decorations. Check back soon for your next event for beautiful new products that bring your theme to life with your family and friends.