Ribbed Smoke Gray Glass Votive Candle Holder (Set of 6)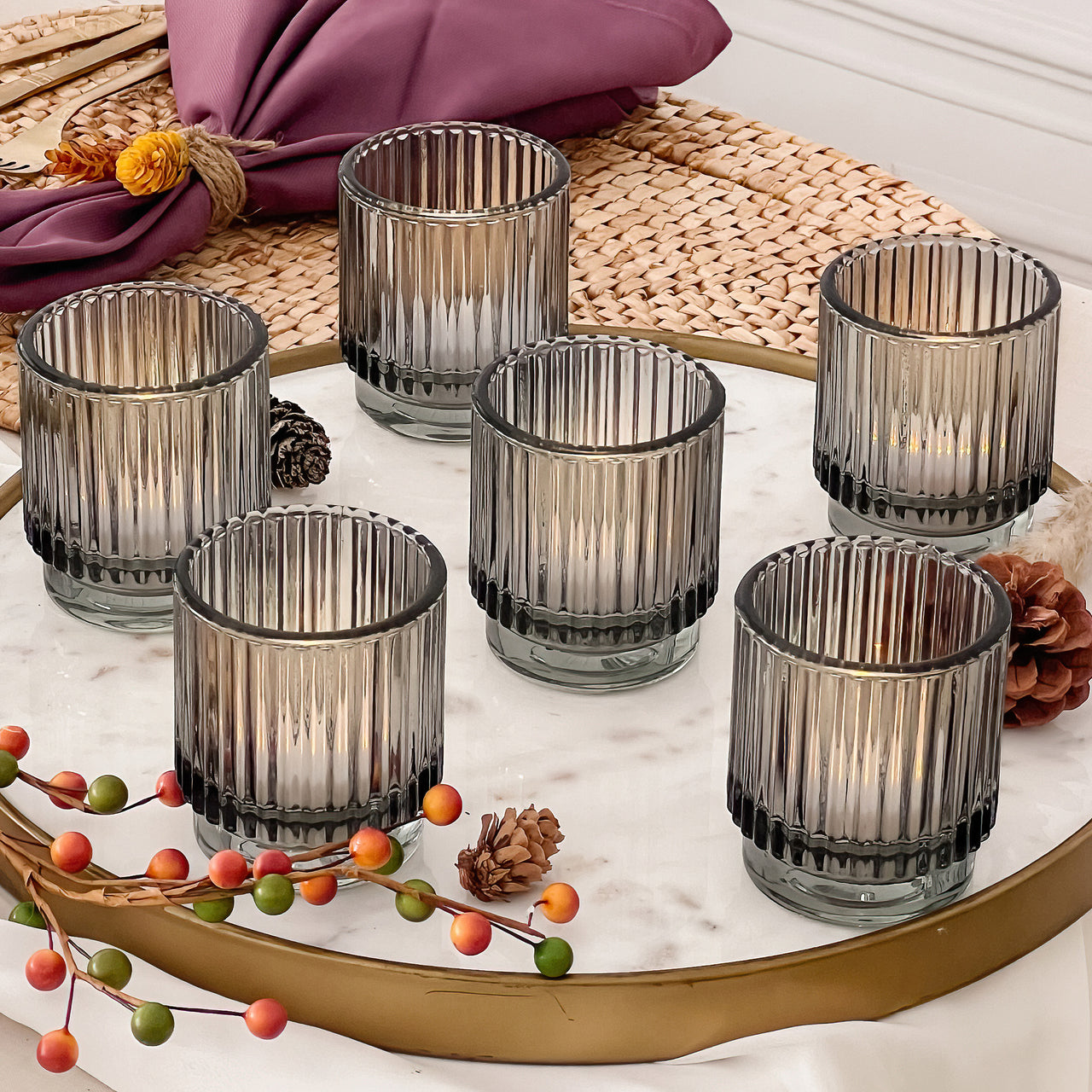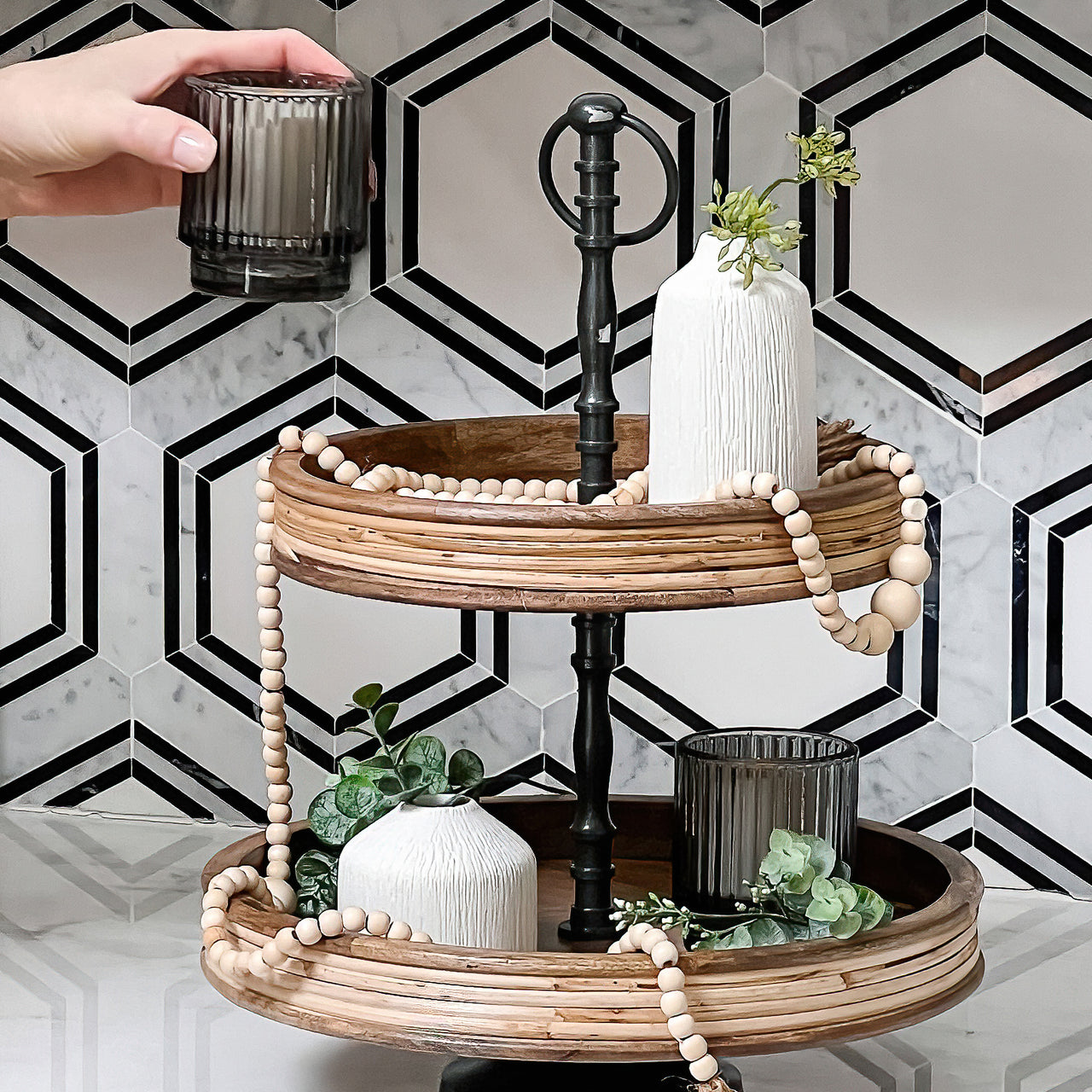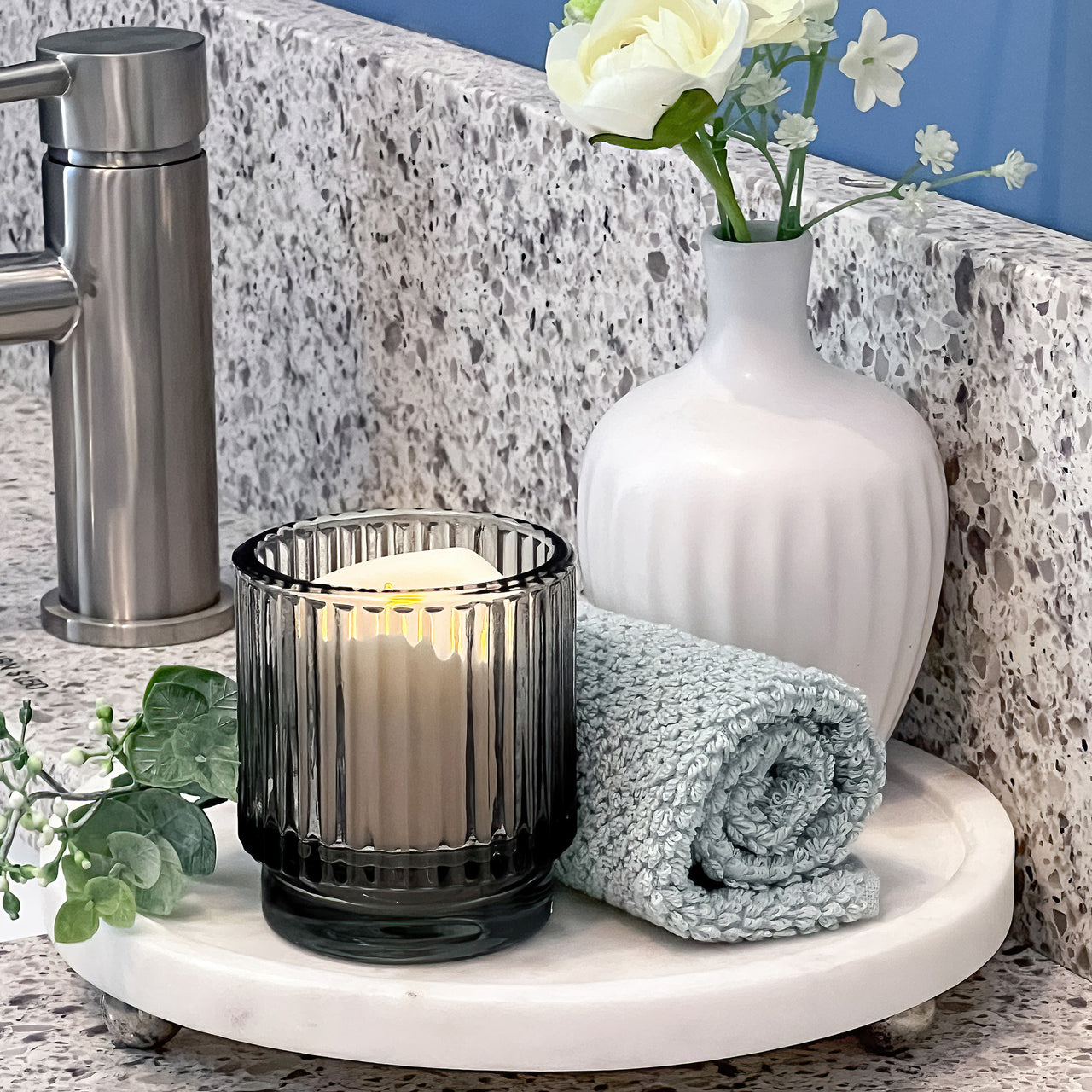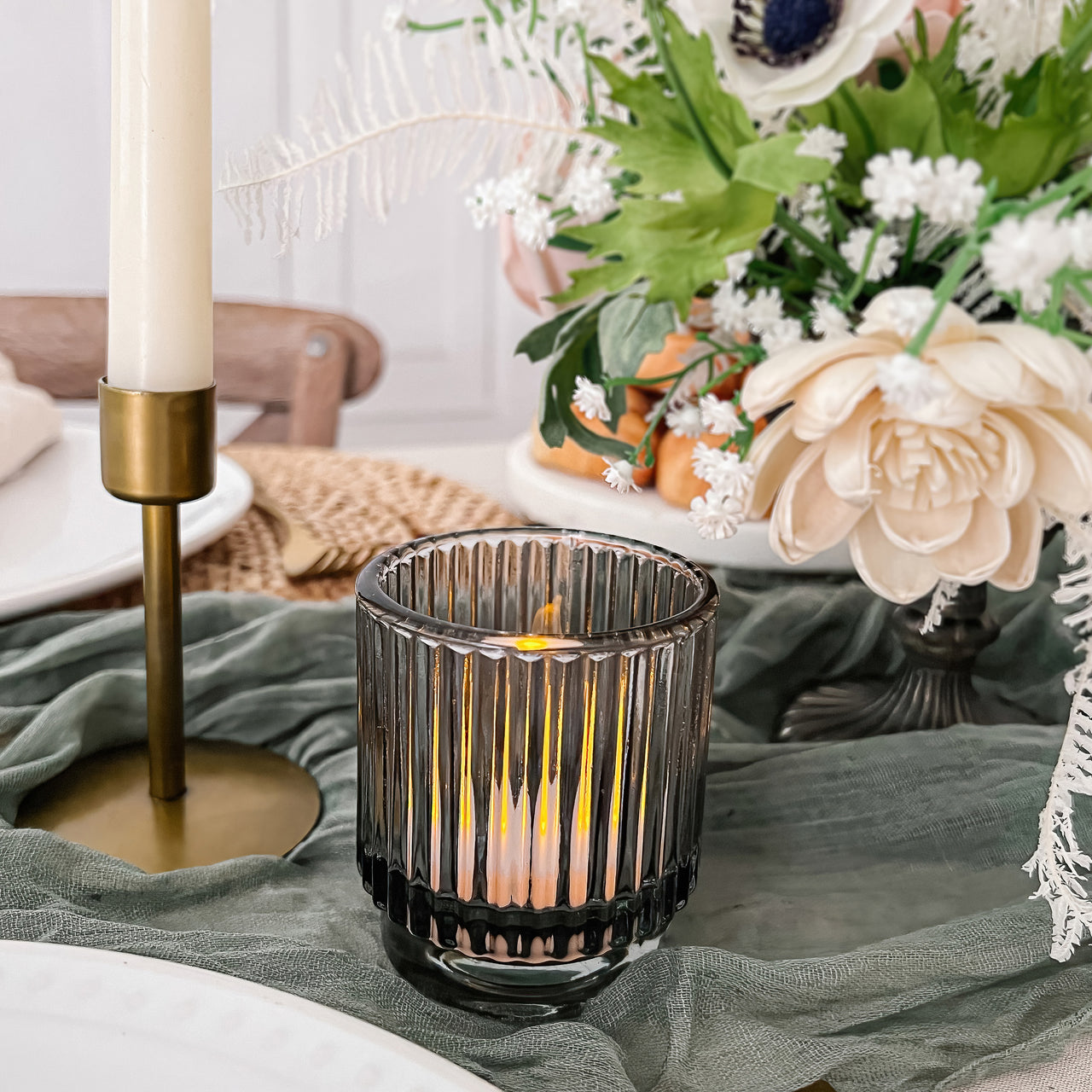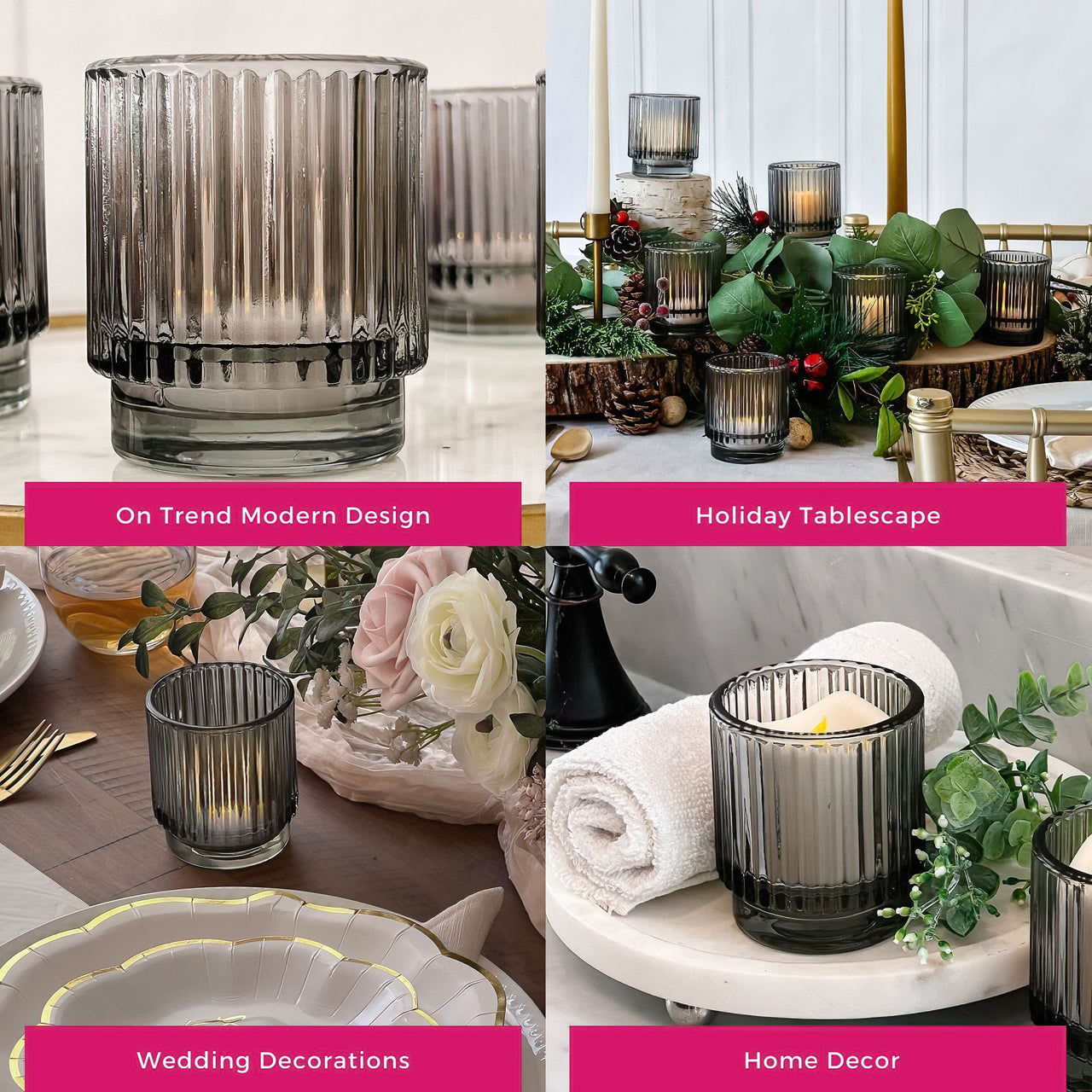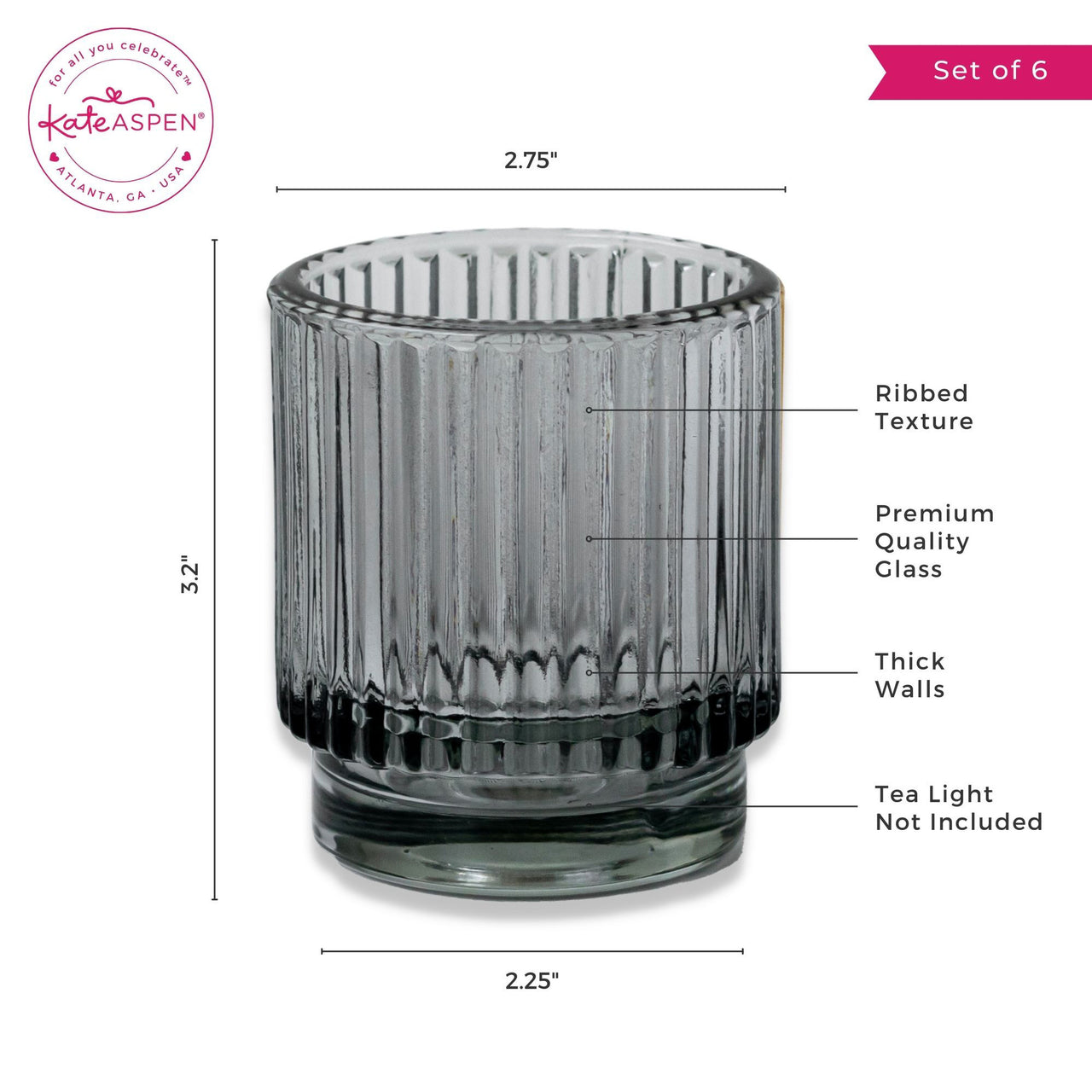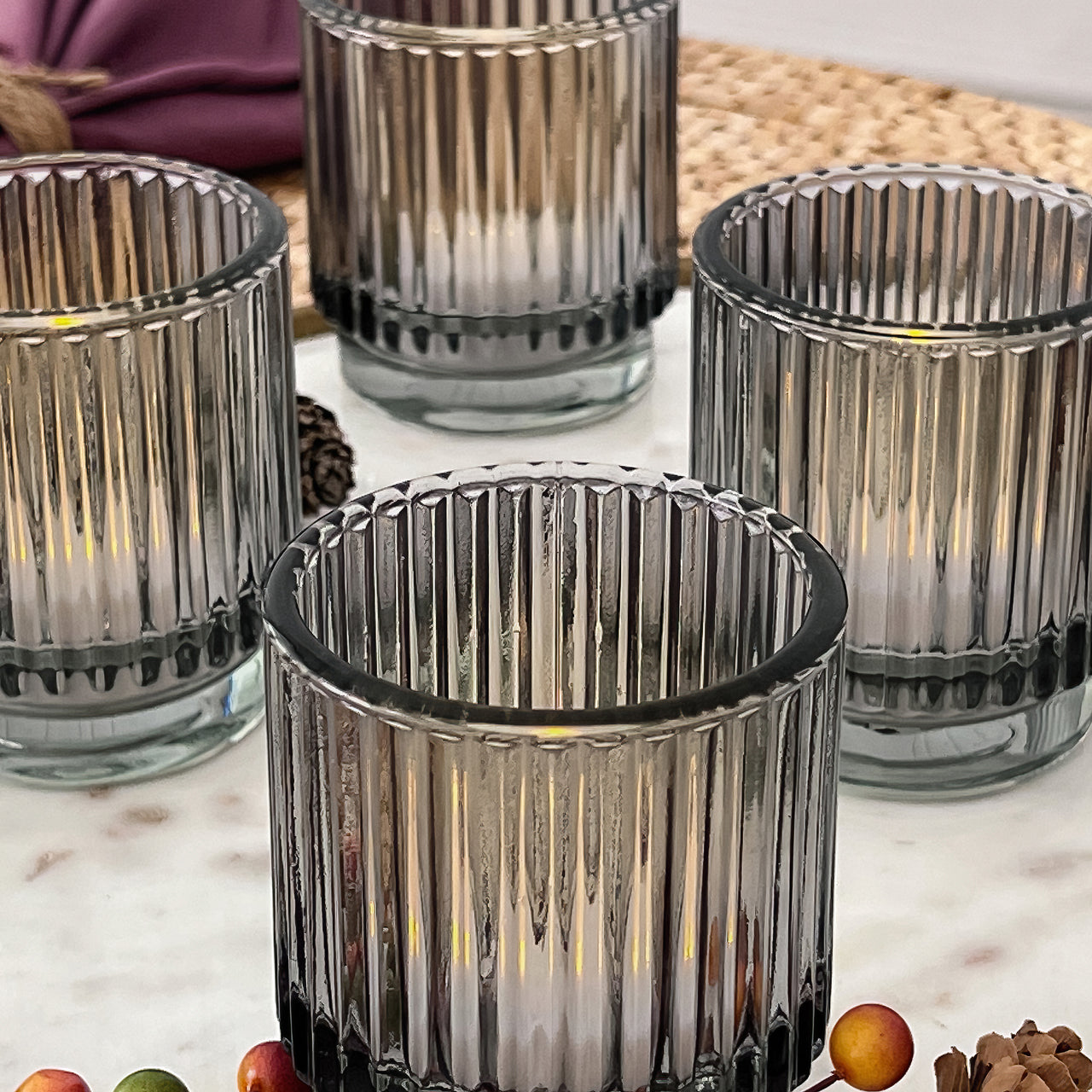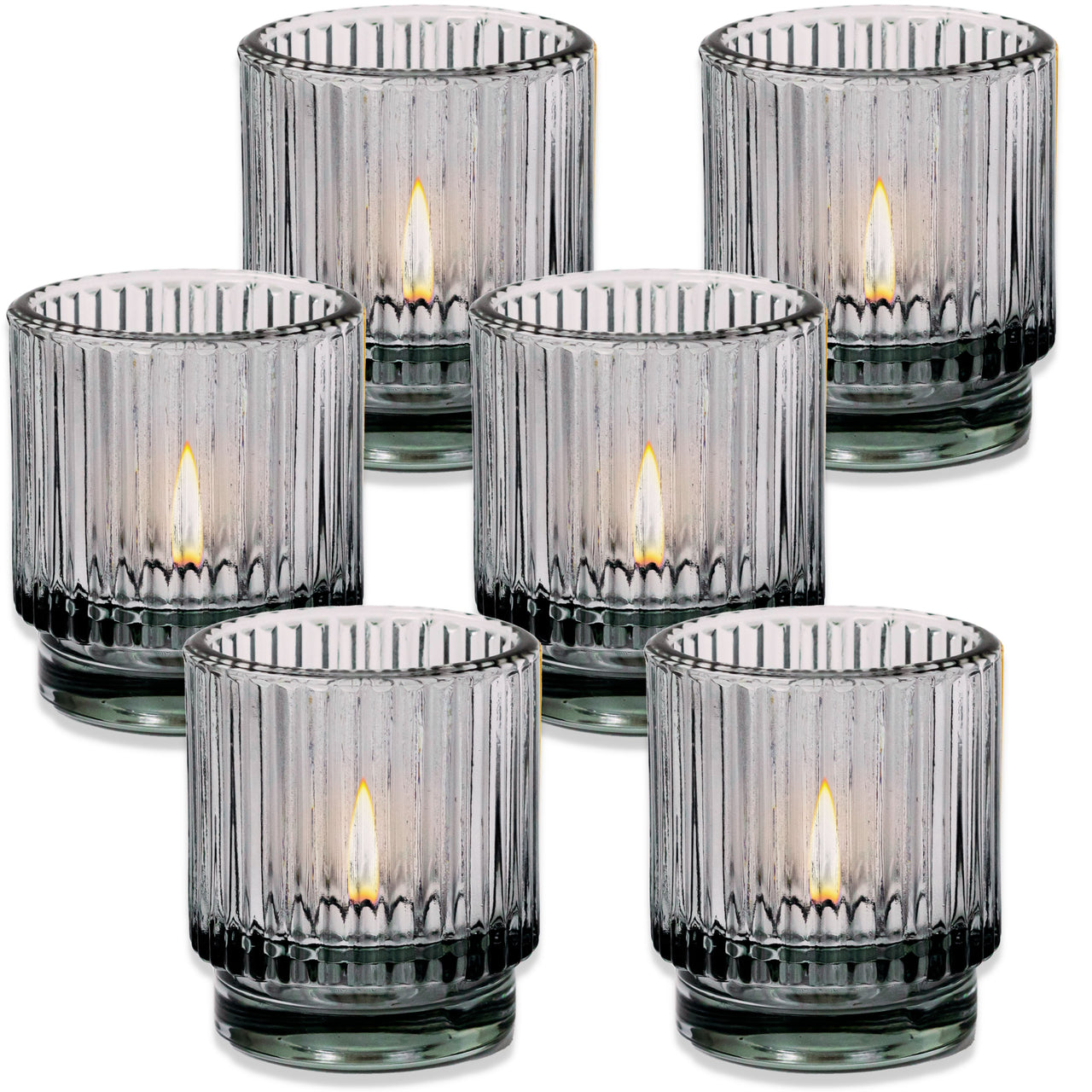 Our Set of 6 Ribbed Smoke Gray Glass Votive Candle Holders comes with all the moodiness and drama you look for in vintage glass. The embossed ribbed sides make you feel like you have hit the antique jackpot, but we have put a modern twist on a long-lost color. The smokey gray is a great neutral tone to be used for a boho theme and at the same time can be a great accent for a black-tie event.
These tealight candle holders can be used in your home as a decoration or an accent, they have a great way of bringing dimension to any space. These glass candle holders feel right at home accompanying floral arrangements as a centerpiece at a wedding reception or stealing the show on your kitchen counter. They look great adorning a bookshelf or twinkling in the loo. They bring the perfect touch to a boho vibe or the drama to a rustic theme. Each set is shipped bubble-wrapped and in the highest quality materials to ensure safe arrival. Inside or outside they add the perfect ambiance to any date night or cozy nook. Great to give as favors at a wedding or baby shower or used time and again for those favorite family special moments. You can not go wrong when choosing the Ribbed Smoke Gray Glass Votive Candle Holders. Perfect for your fall or winter event. Great for taking out for your holiday parties to add dimension and decor to your table without adding more bulk.