Rustic Brown Wood Card Box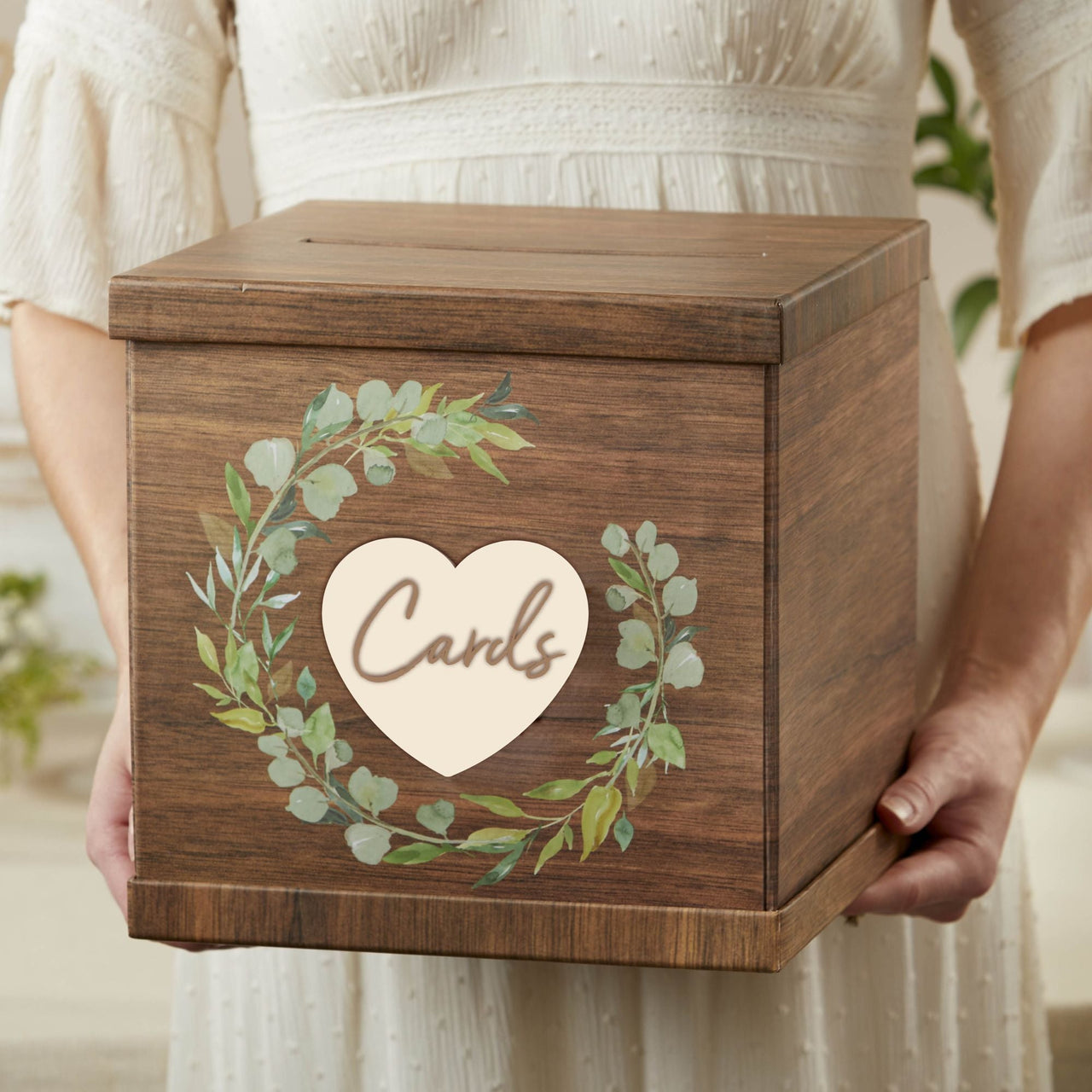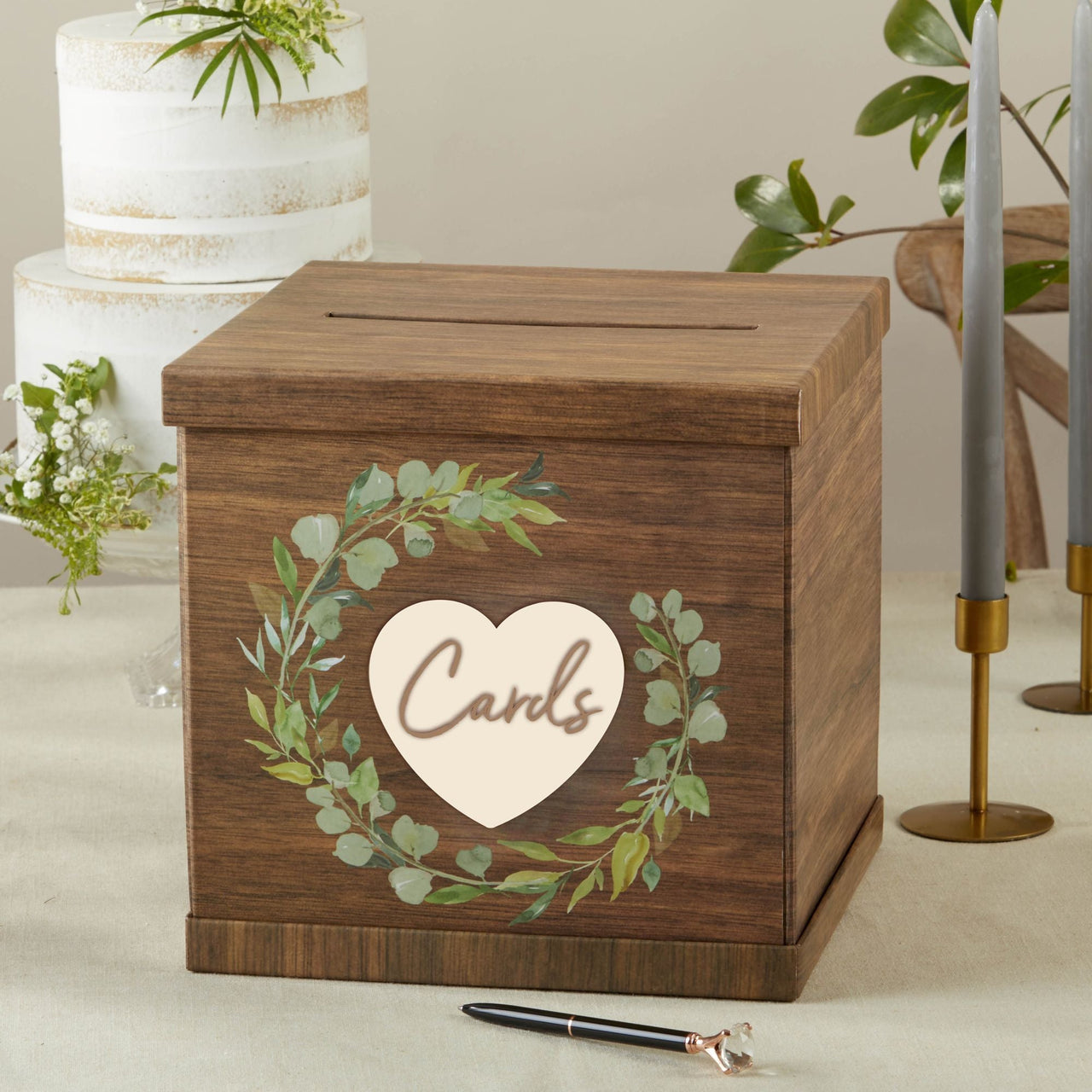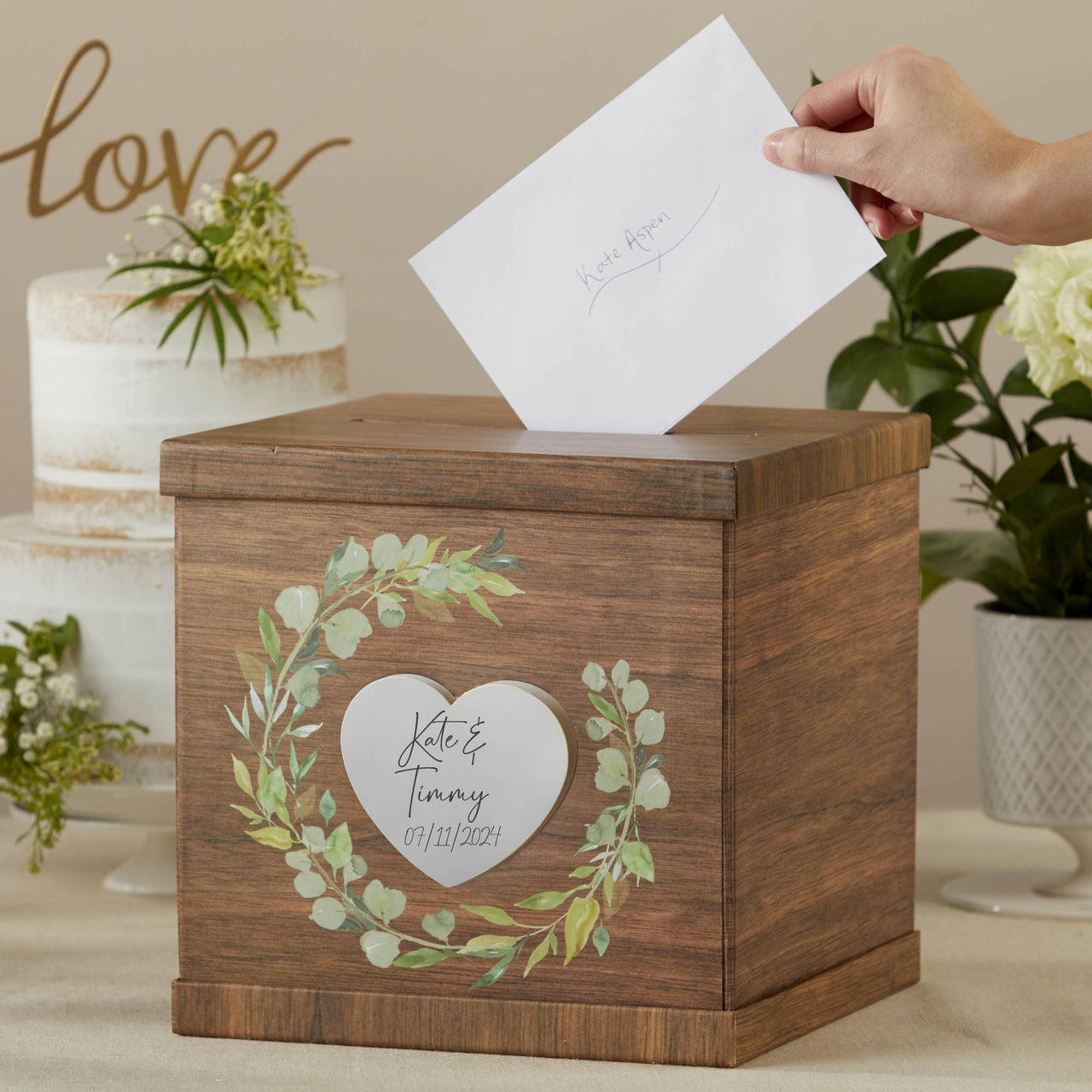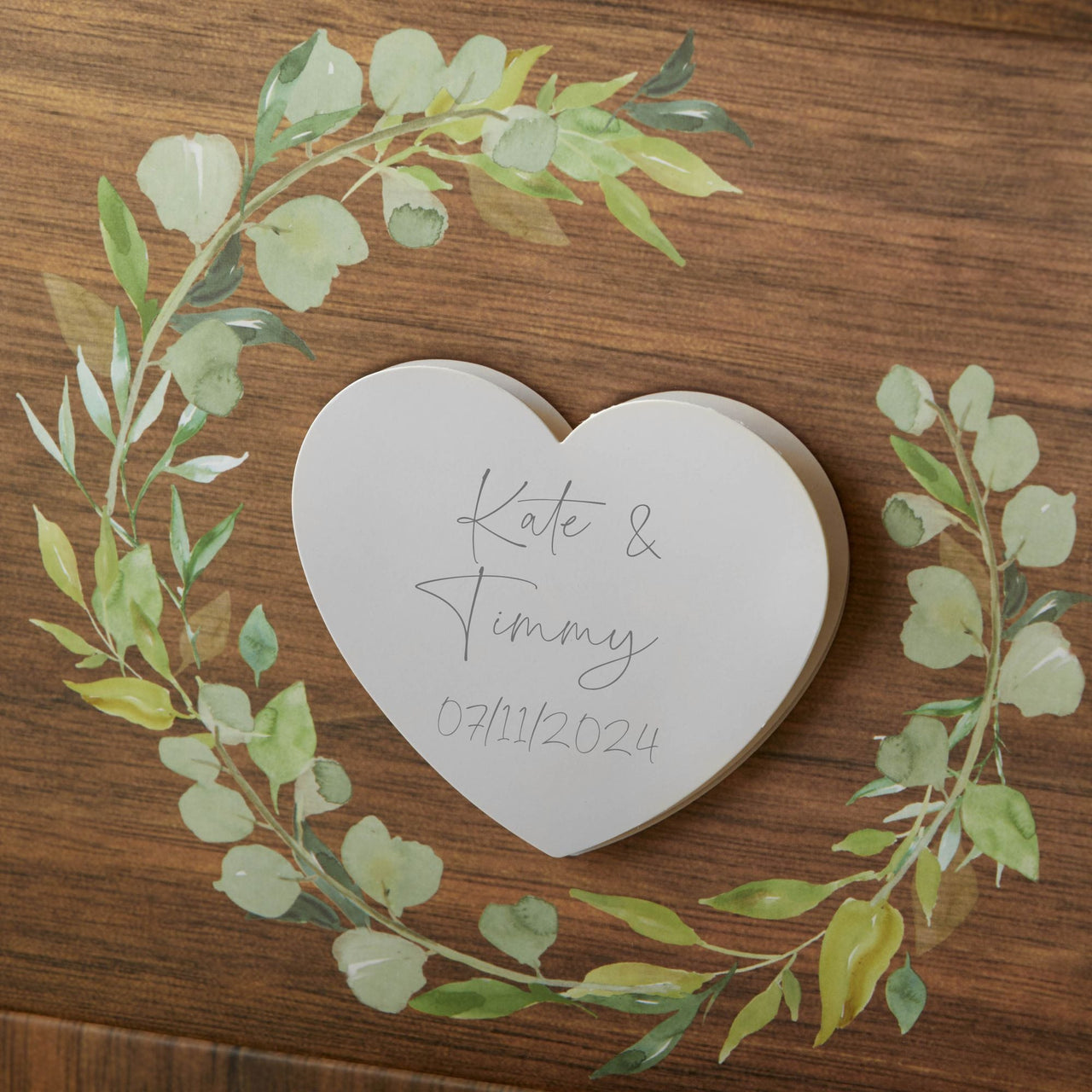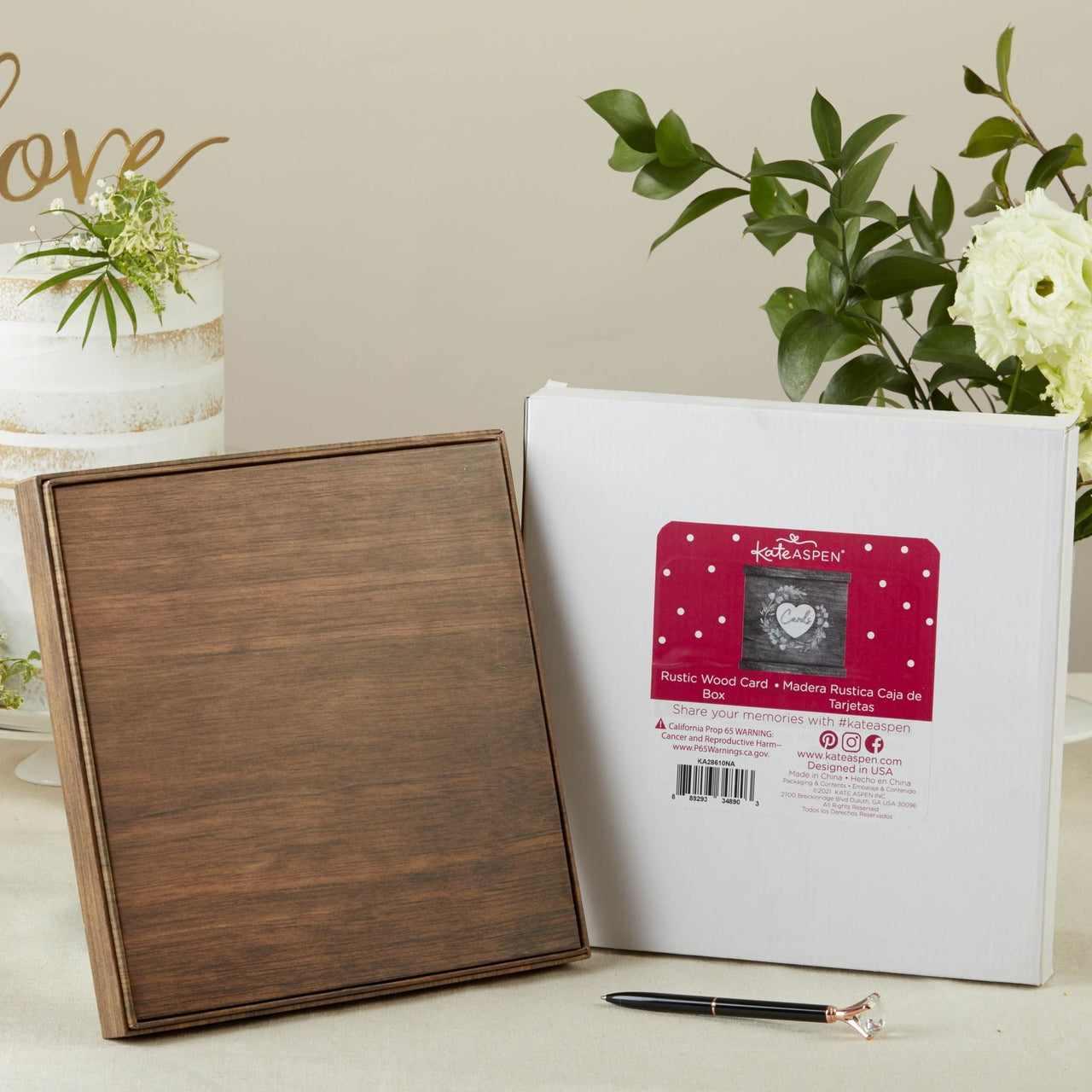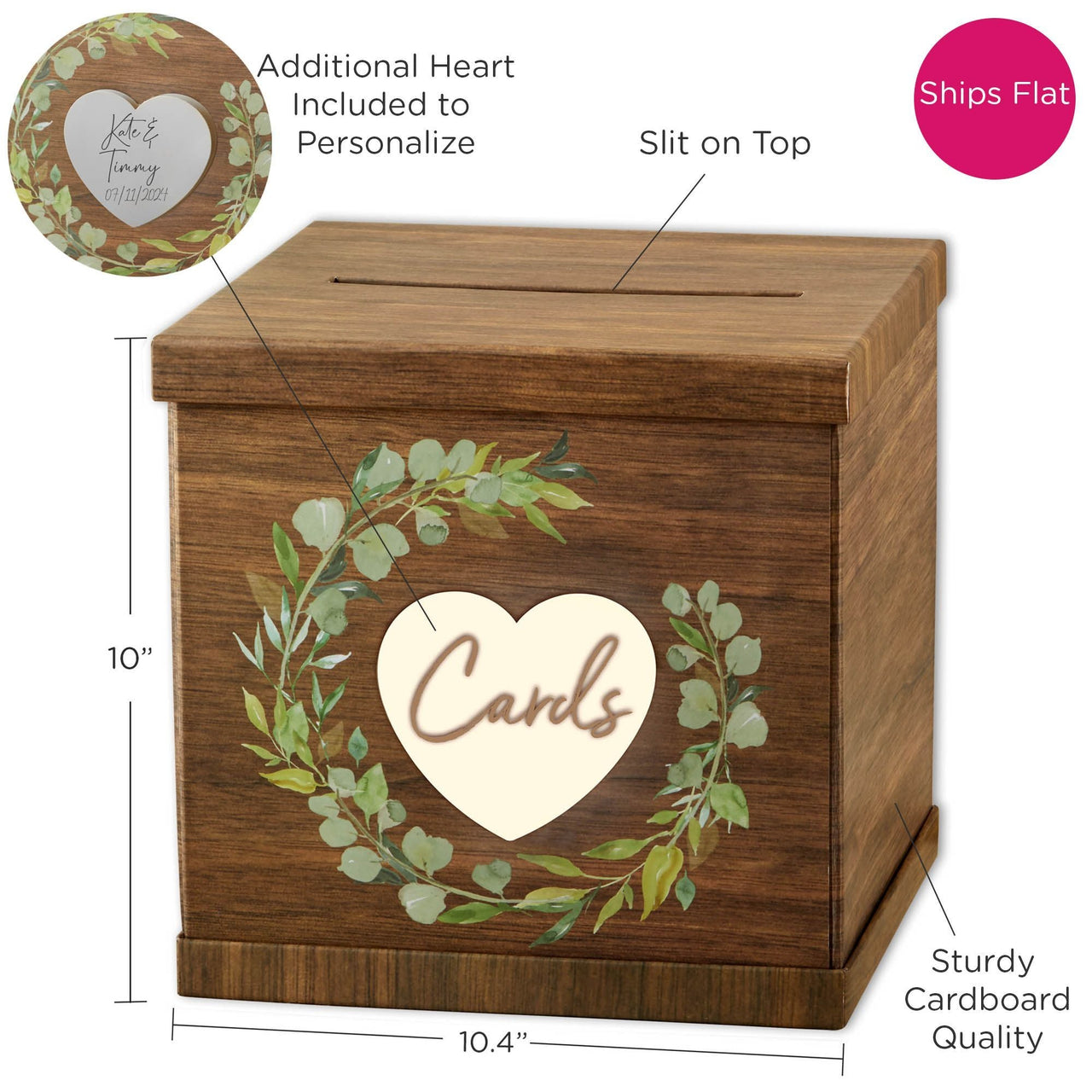 Rustic Brown Wood Card Box by Kate Aspen is functional, cute décor for your next wedding or party. The wedding card box has a faux wood print allowing it to fit in with all the décor you already have put together. Green leaves make up the wreath that is found in the middle of the top of the box. In the center of the wreath is a pink three dimensional heart with the word 'Cards' in an elegant gold, cursive font. The heart can also be personalized by adding any words or designs you would like to the heart. Just use double sided tape to attach it to the box.
The simple design makes it ideal for any party, especially your wedding. It will make for a beautiful decoration while being useful. There is a slip located at the top of the box for guests to slide their cards into the box. The lid also lifts off for easy access to all the cards. The bride and groom or the guest(s) of honor can take the box home to open all the cards at once. No stress or worry about losing the cards before they can make it home. You will not find anything better for your gift table!