Safari Baby 2 Ply Paper Napkins (Set of 30)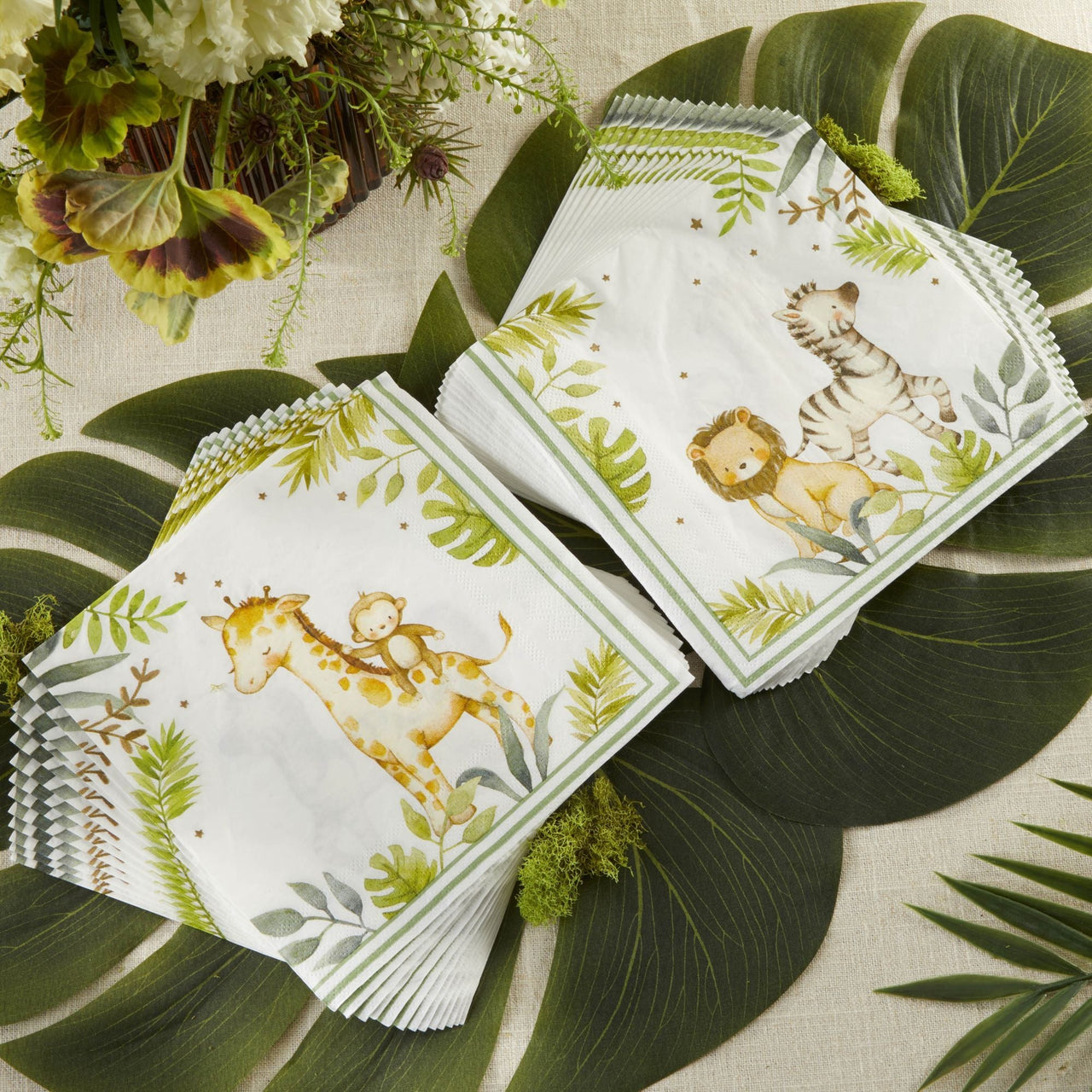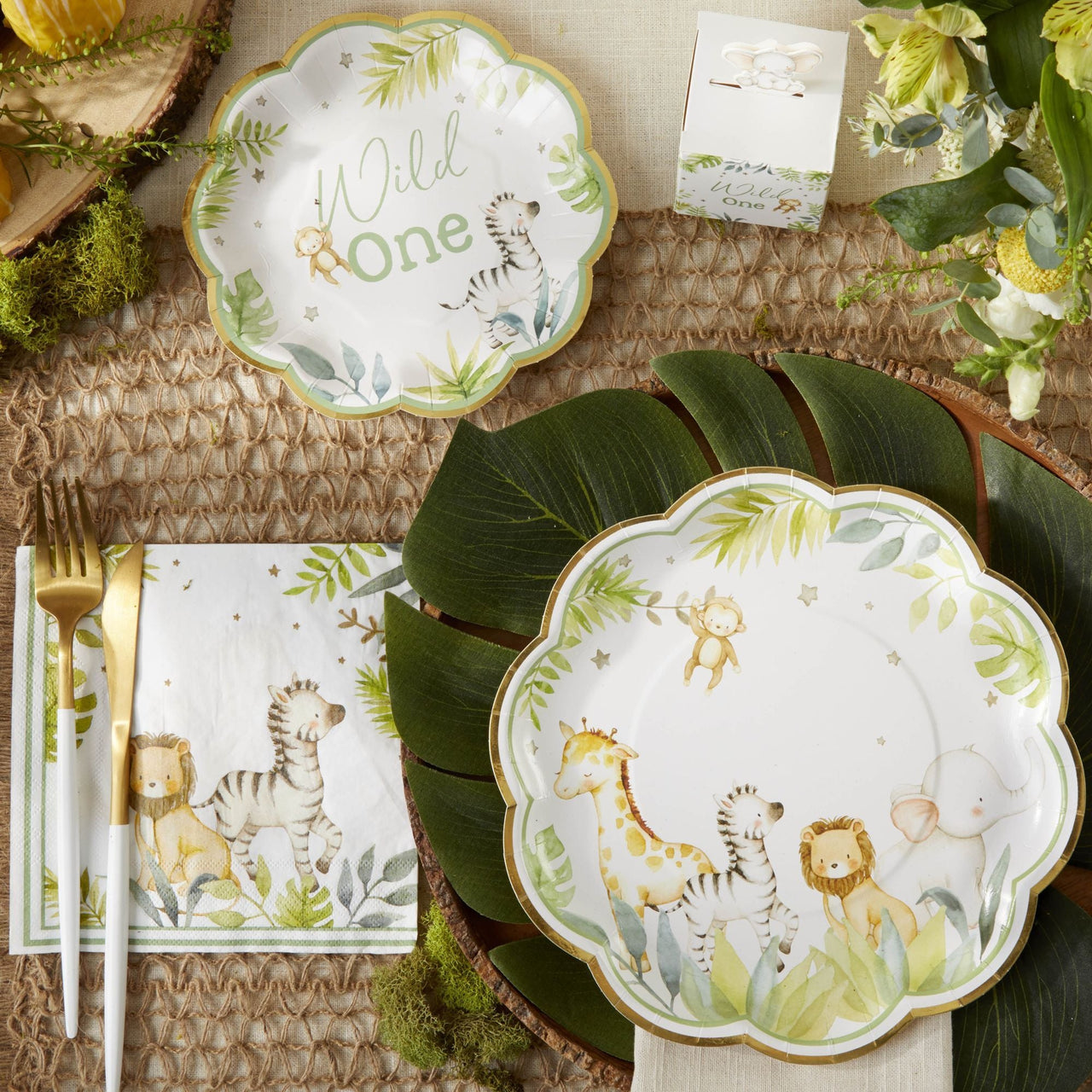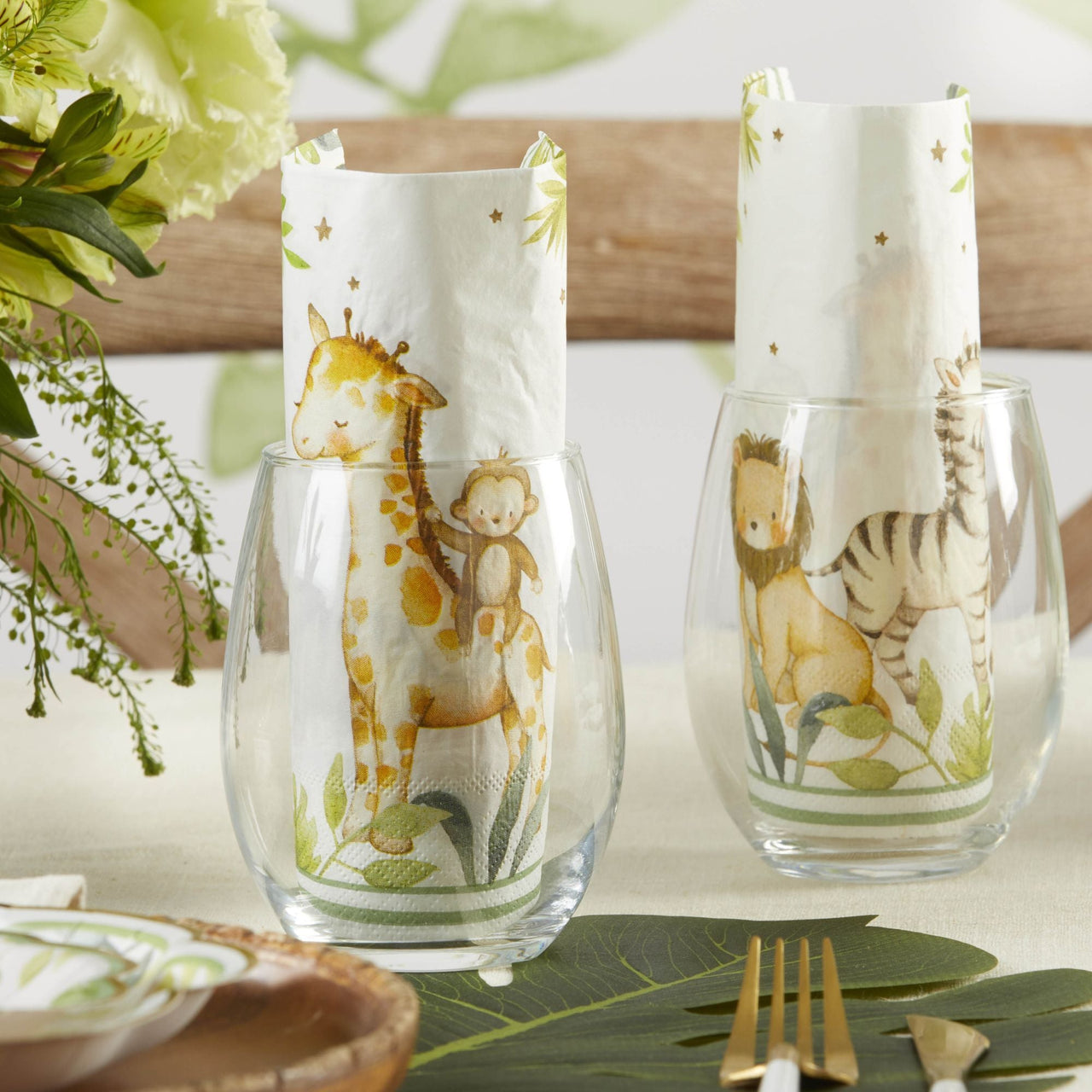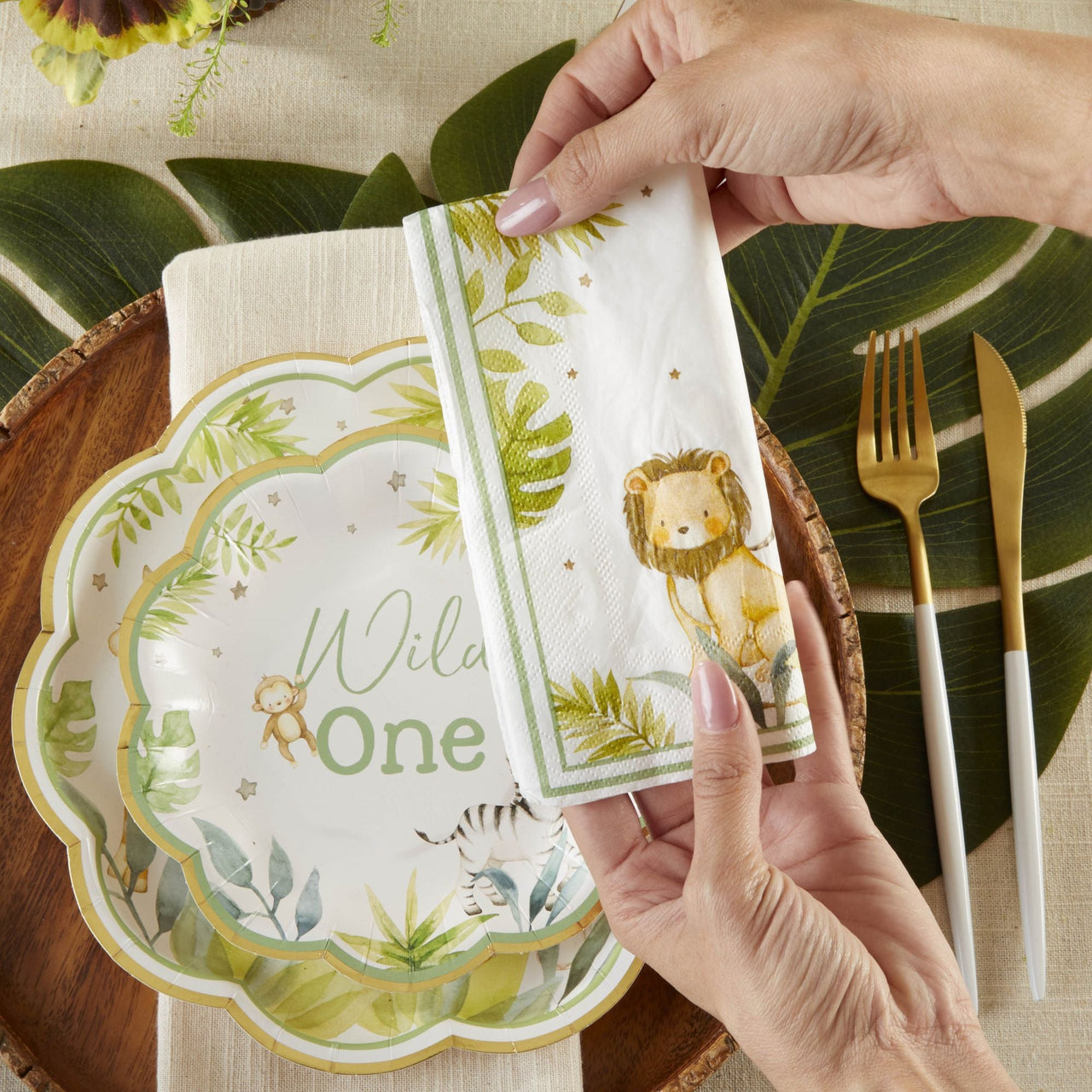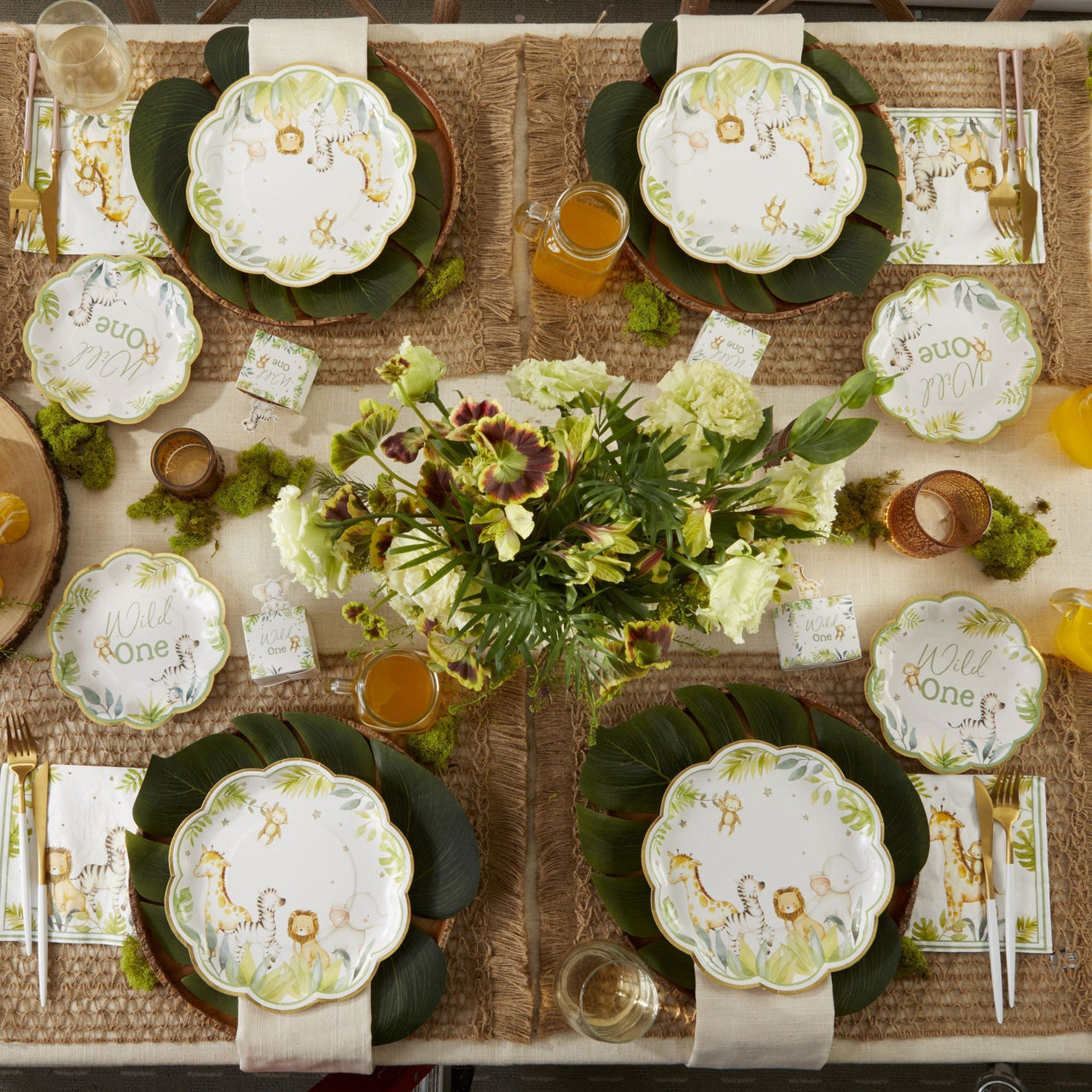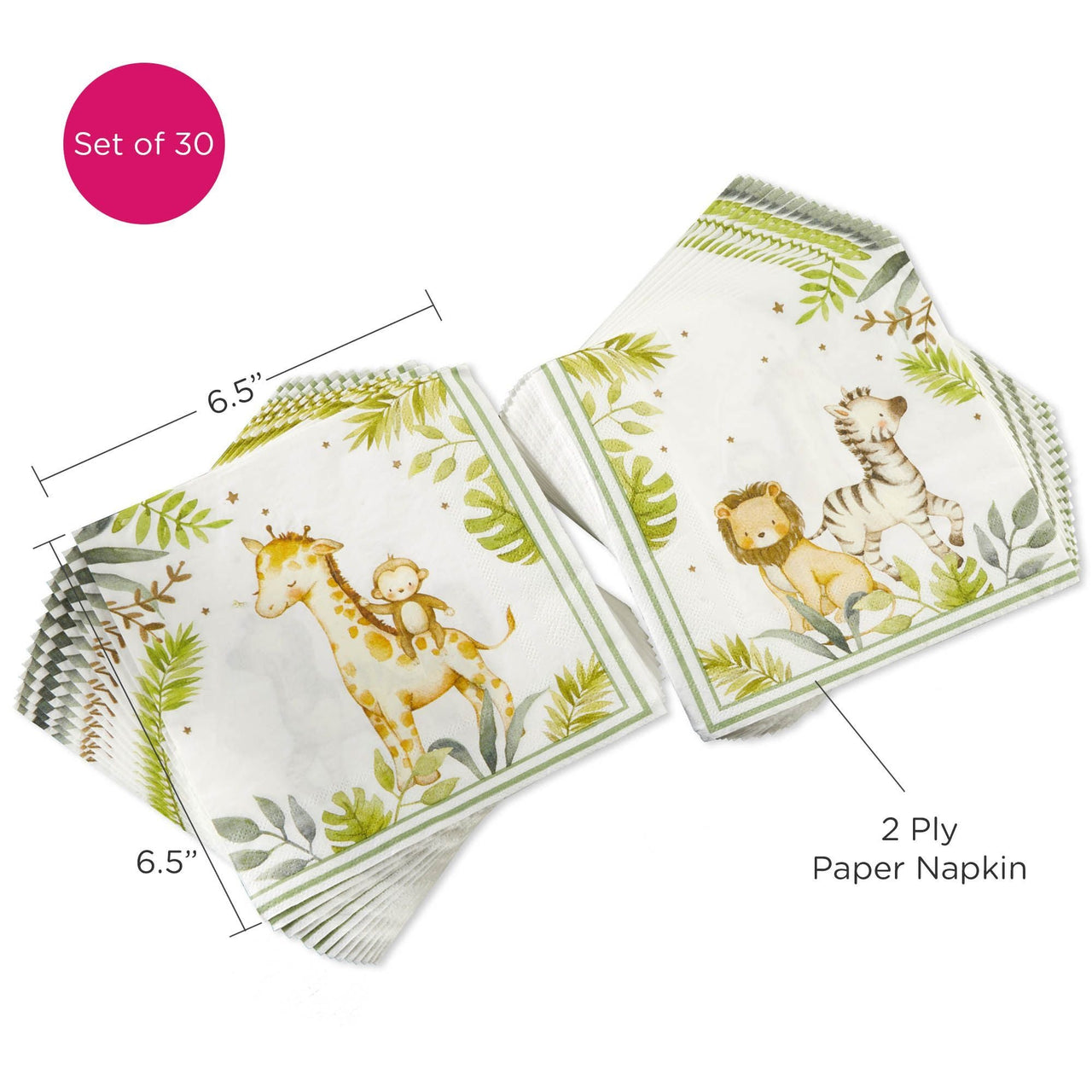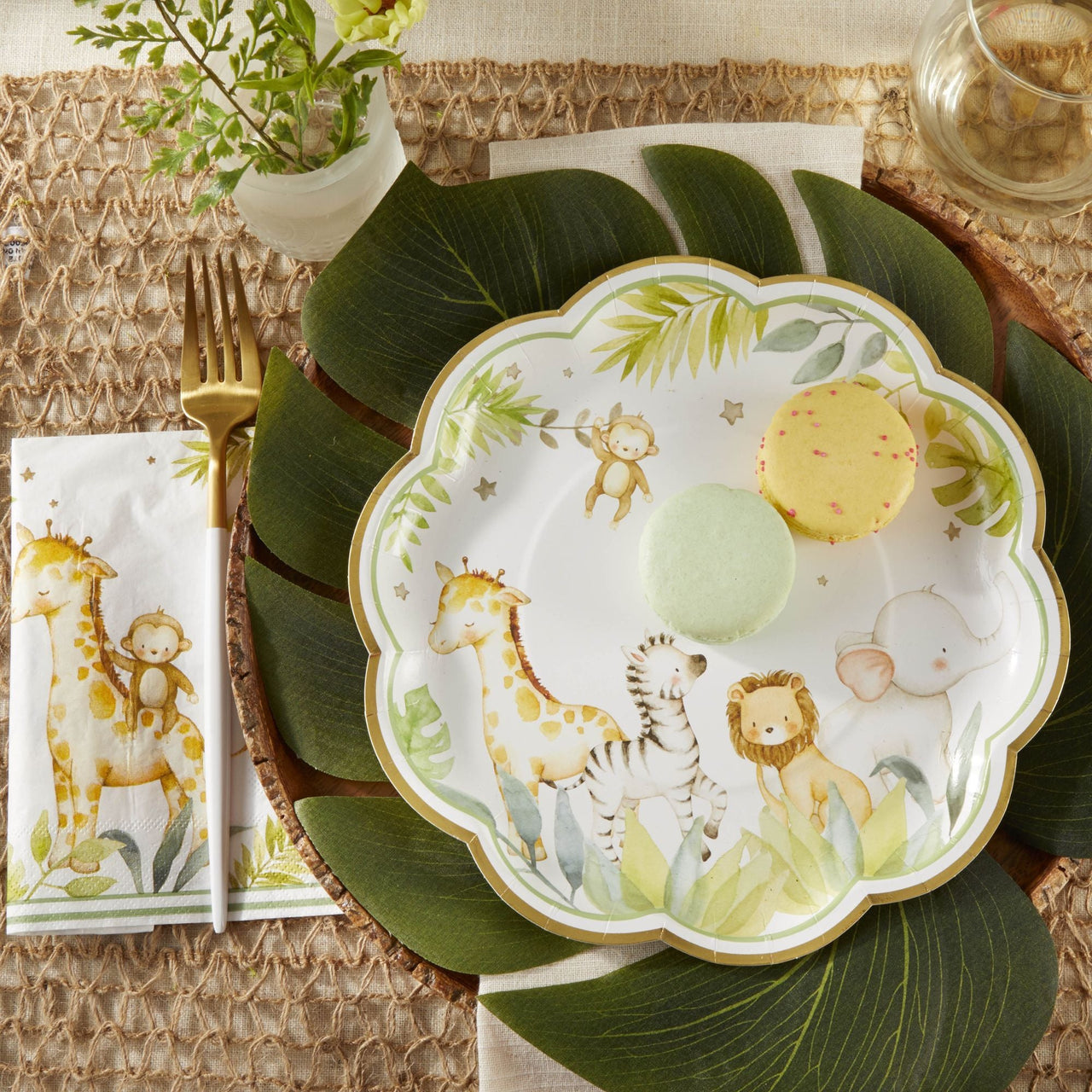 Safari Baby 2 Ply Paper Napkins (Set of 30) by Kate Aspen ties your tableware all together. The safari theme is hard to miss on these napkins. The napkins are covered in greenery making you feel like you are in the jungle. Each side of the napkin has a different set of jungle pals together, really giving guests a safari feel. Your guest will be amazed these adorable luncheon napkins are disposable dinnerware.
Guests will need something to help clean up after they devour all the tasty treats you will be serving at your baby shower. You do not have to worry about stained cloth napkins that you will have to scrub once the party is over. Disposable safari baby shower decorations allow for easy cleanup. Guests can throw them away once they are done with them. They make for an easy and on theme party perfect for safari baby showers or jungle animal birthday parties. The napkins will complete your tableware needs while fitting into all your safari decorations. There is only one napkin that will be ideal for your tableware, and you have finally found it. So do not waste another minute, buy your napkins today!