Safari Baby 7 in. Premium Paper Plates (Set of 16)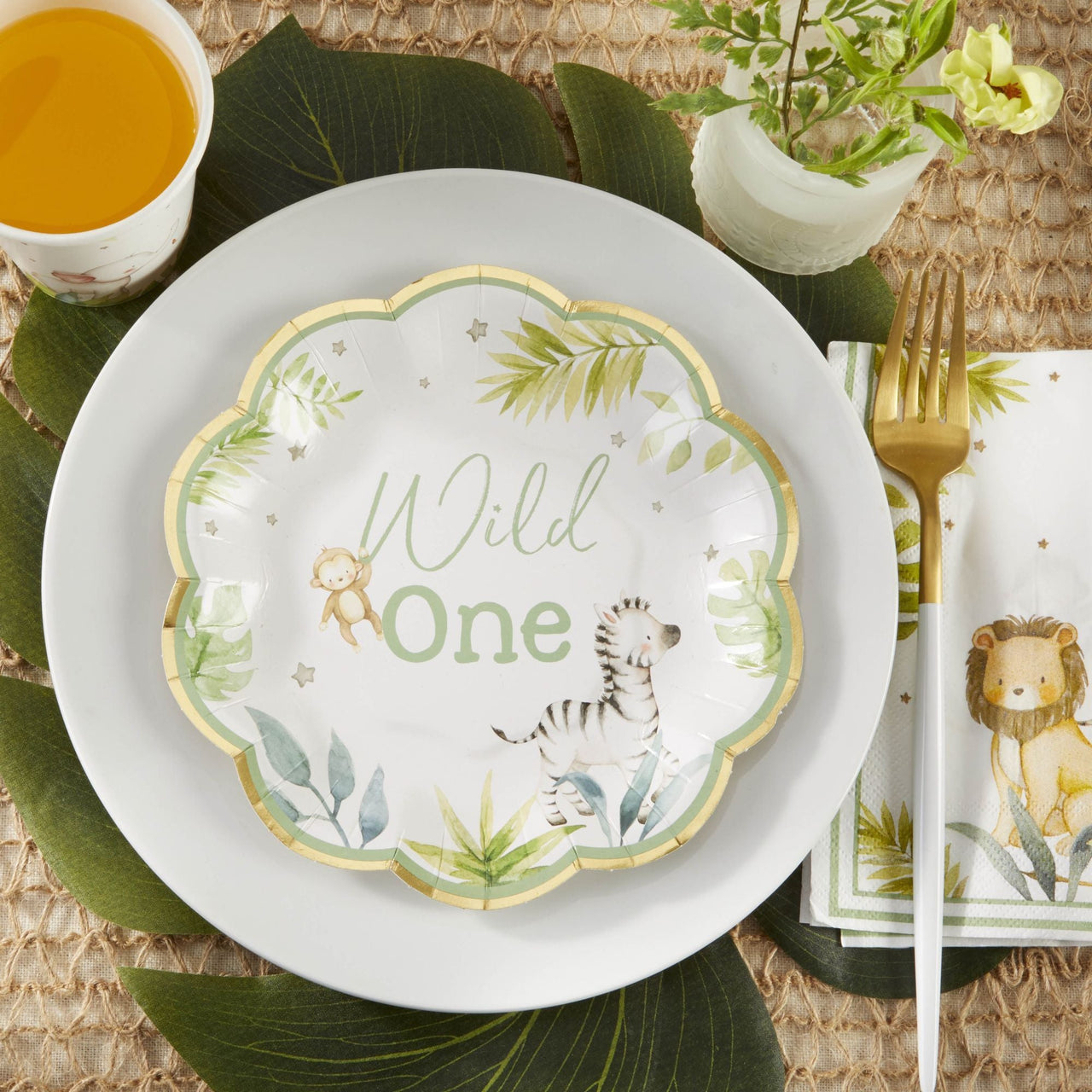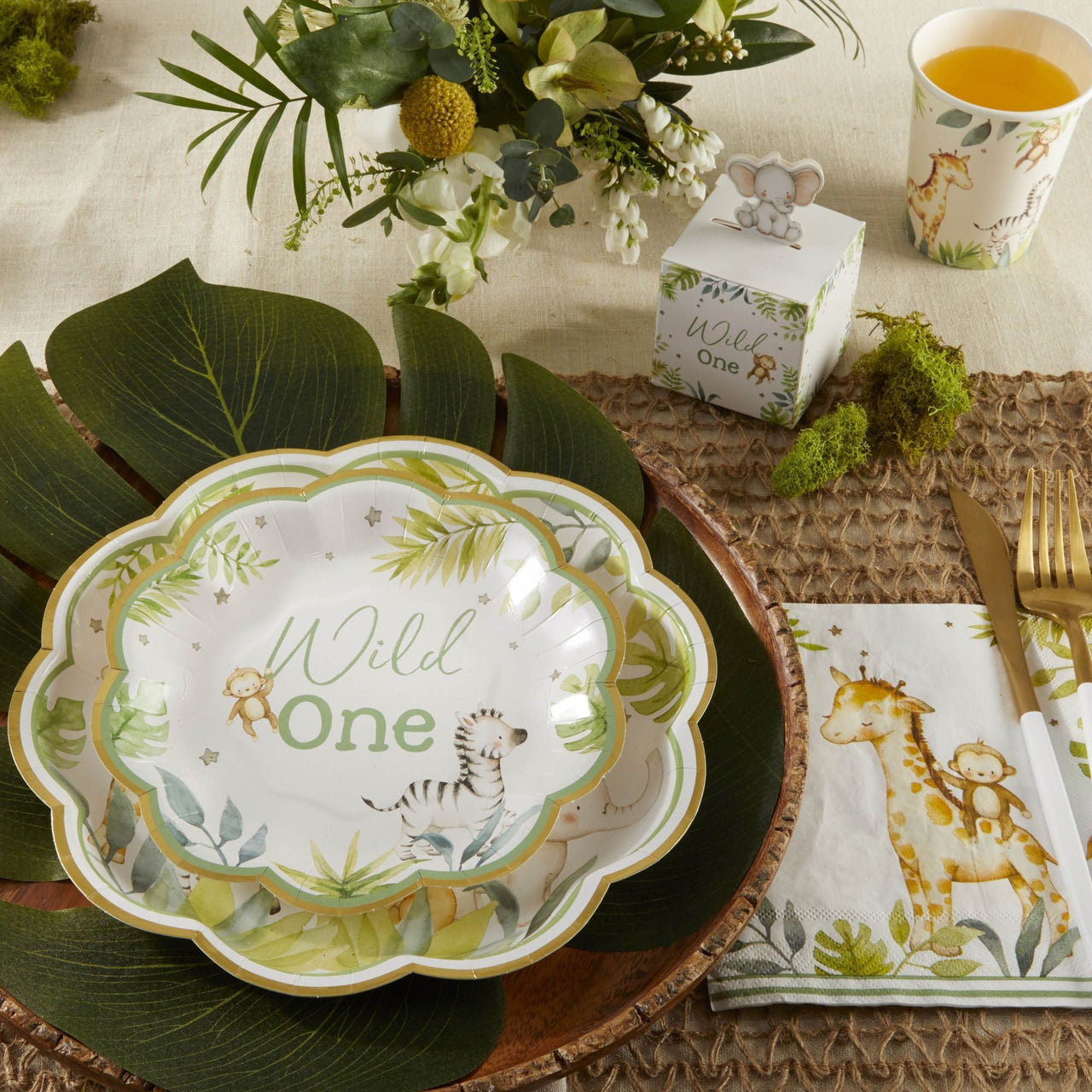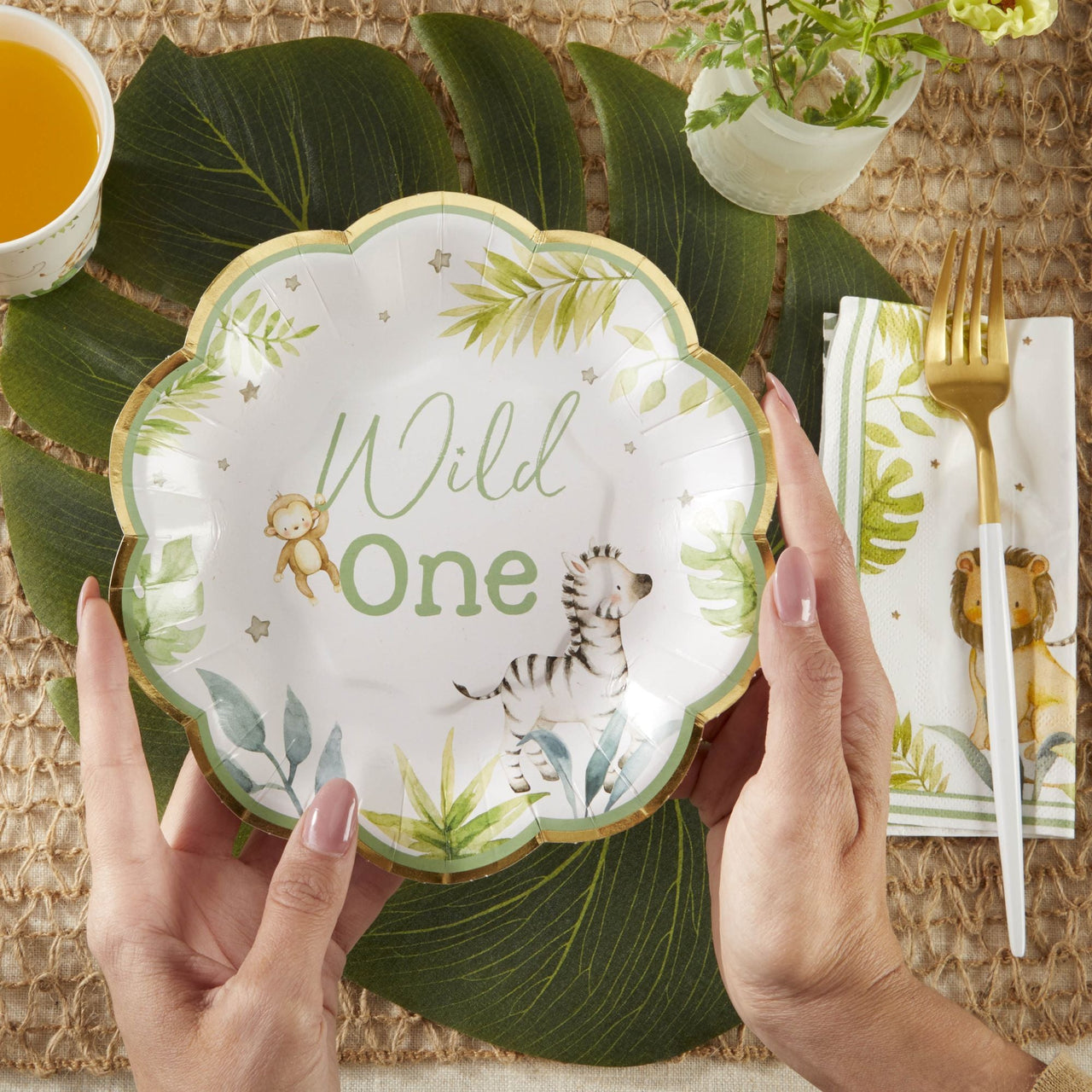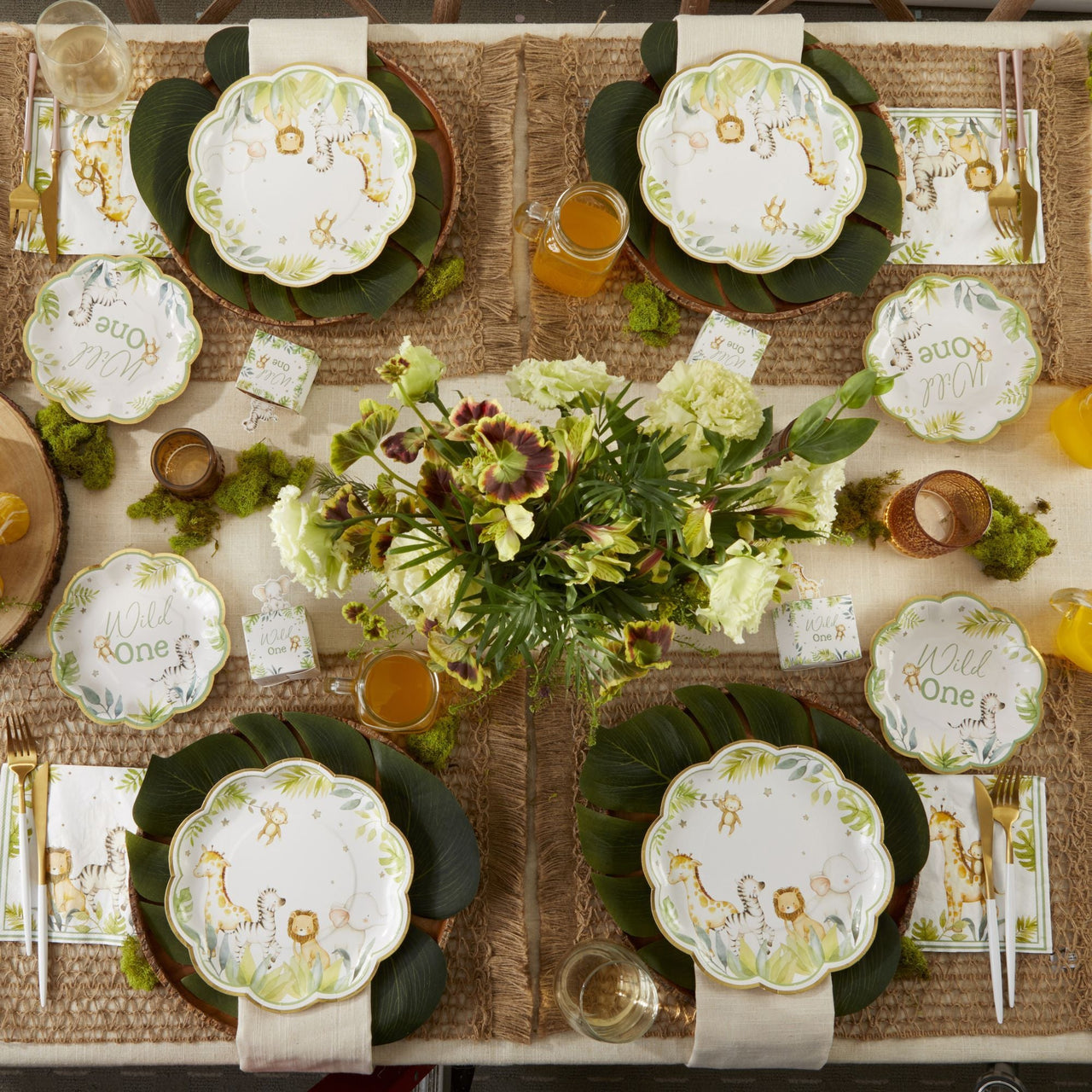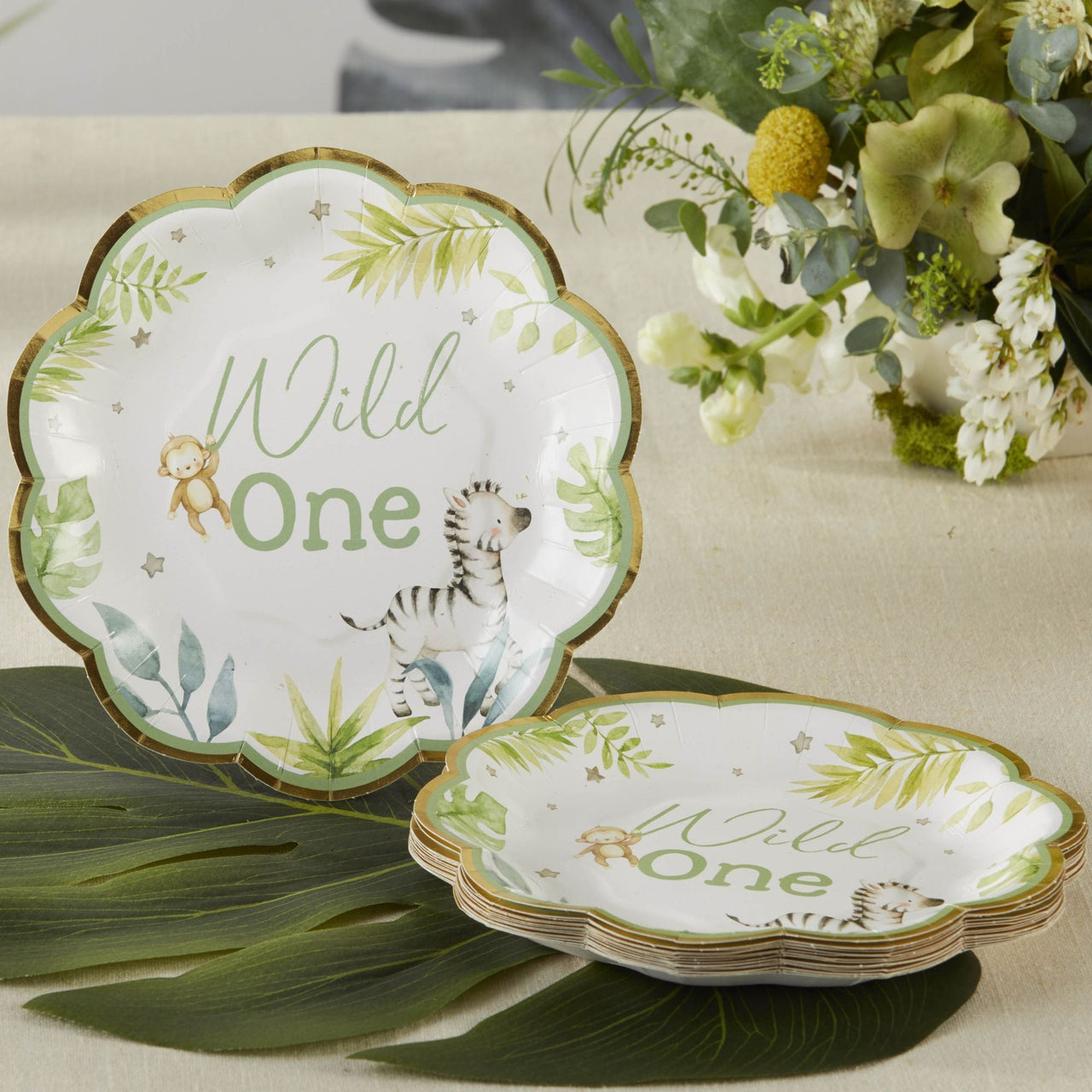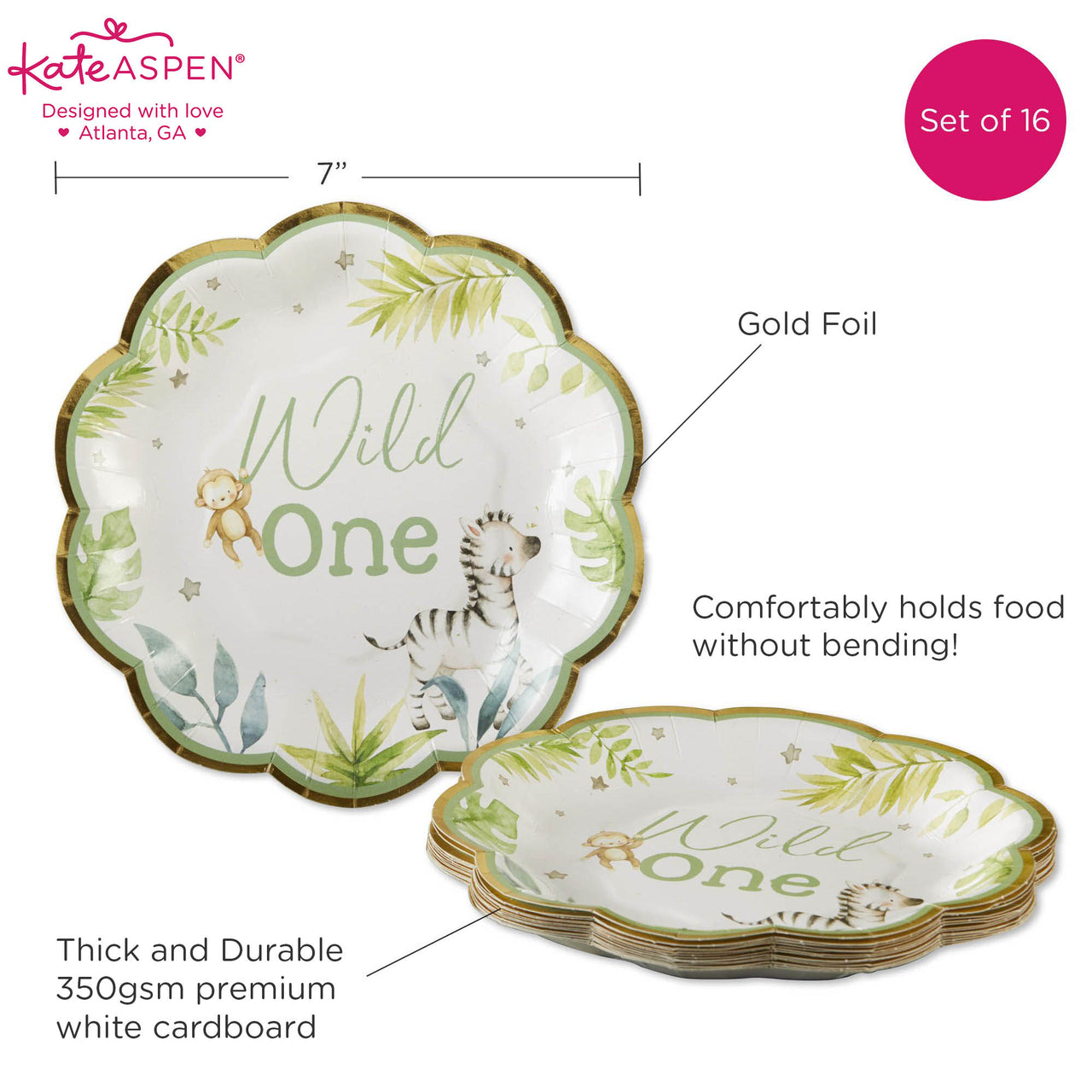 Your party will need the Safari Baby 7 in. Premium Paper Plates (Set of 16) by Kate Aspen. These plates will match the rest of your safari themed baby shower decorations. Greenery can be found surrounding the plate as well as two of your favorite jungle animals, a monkey, and a zebra. The words 'Wild One' is in green font in the center of the decorative paper plate with gold as the perfect accent color on the trim. These disposable safari baby shower decorations will look adorable with the rest of your tableware.
It is even the ideal size for finger foods and appetizers. The smaller size is perfect for brunch animal birthday parties, or smaller snack foods. It makes for an ideal dessert plate as well. No matter if you are serving cake or various desserts, it will hold it all. All your safari decorations will be tied together with this adorable plate as the star of the show. You will not find a better plate for your tableware than this one!