Safari Baby 7 oz. Paper Cups (Set of 16)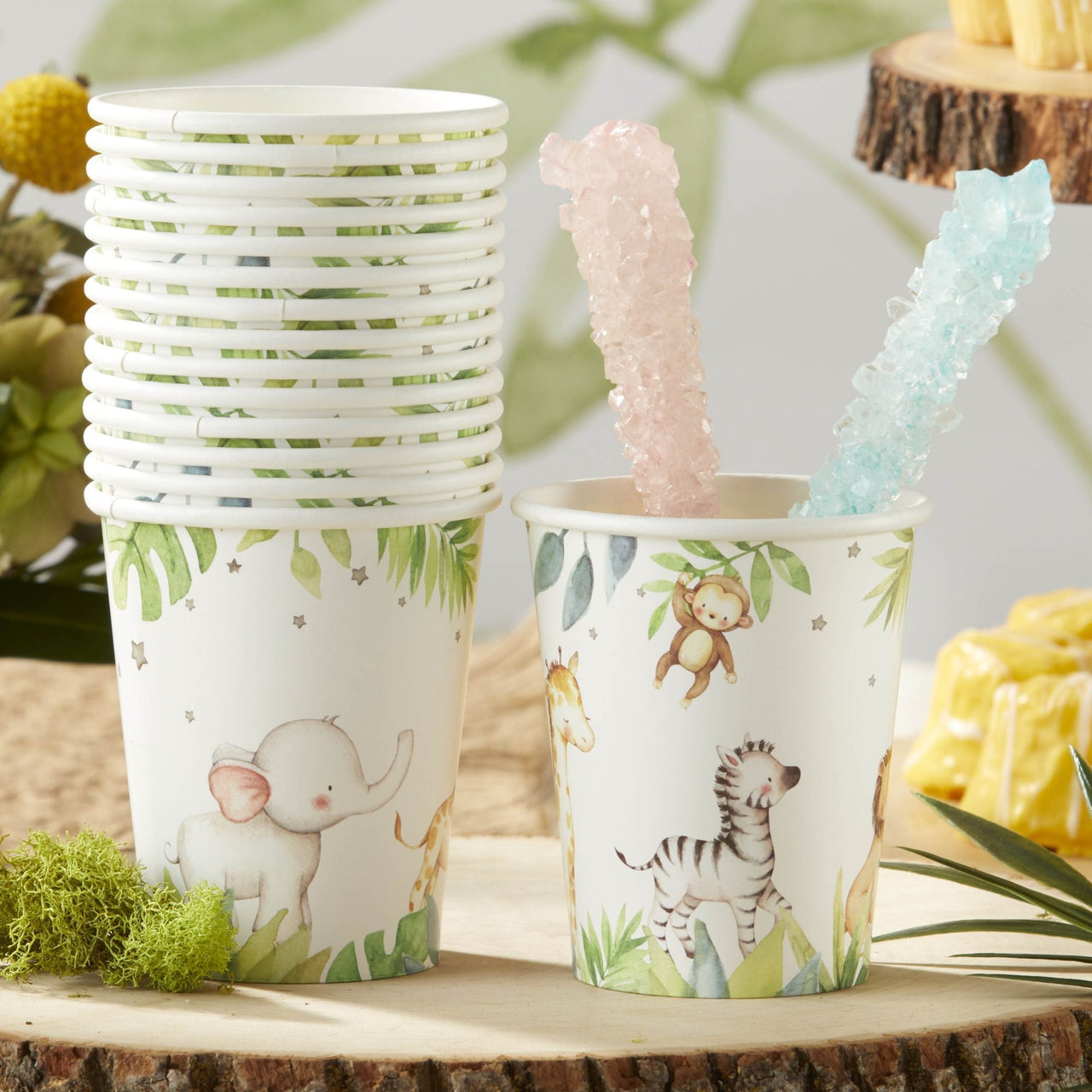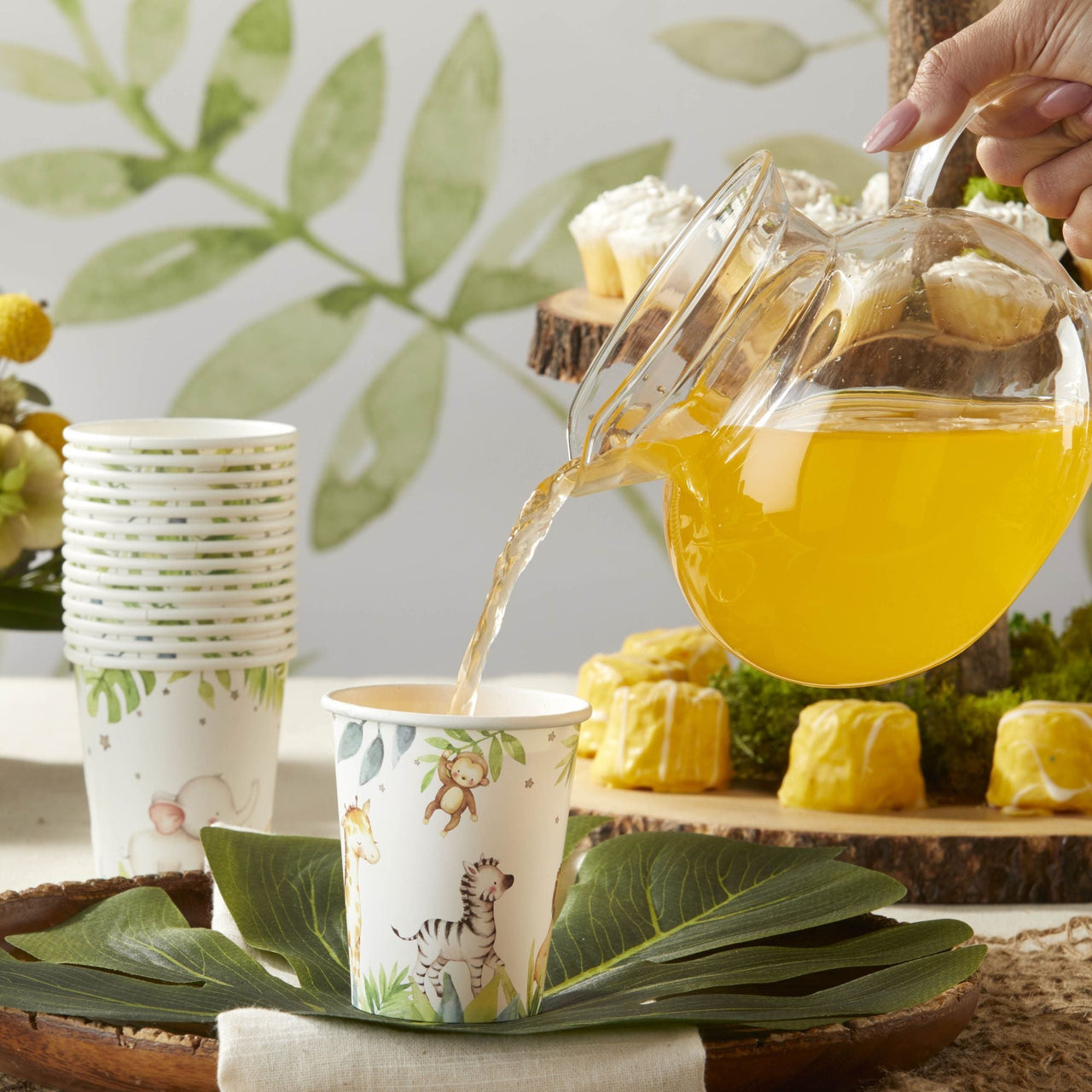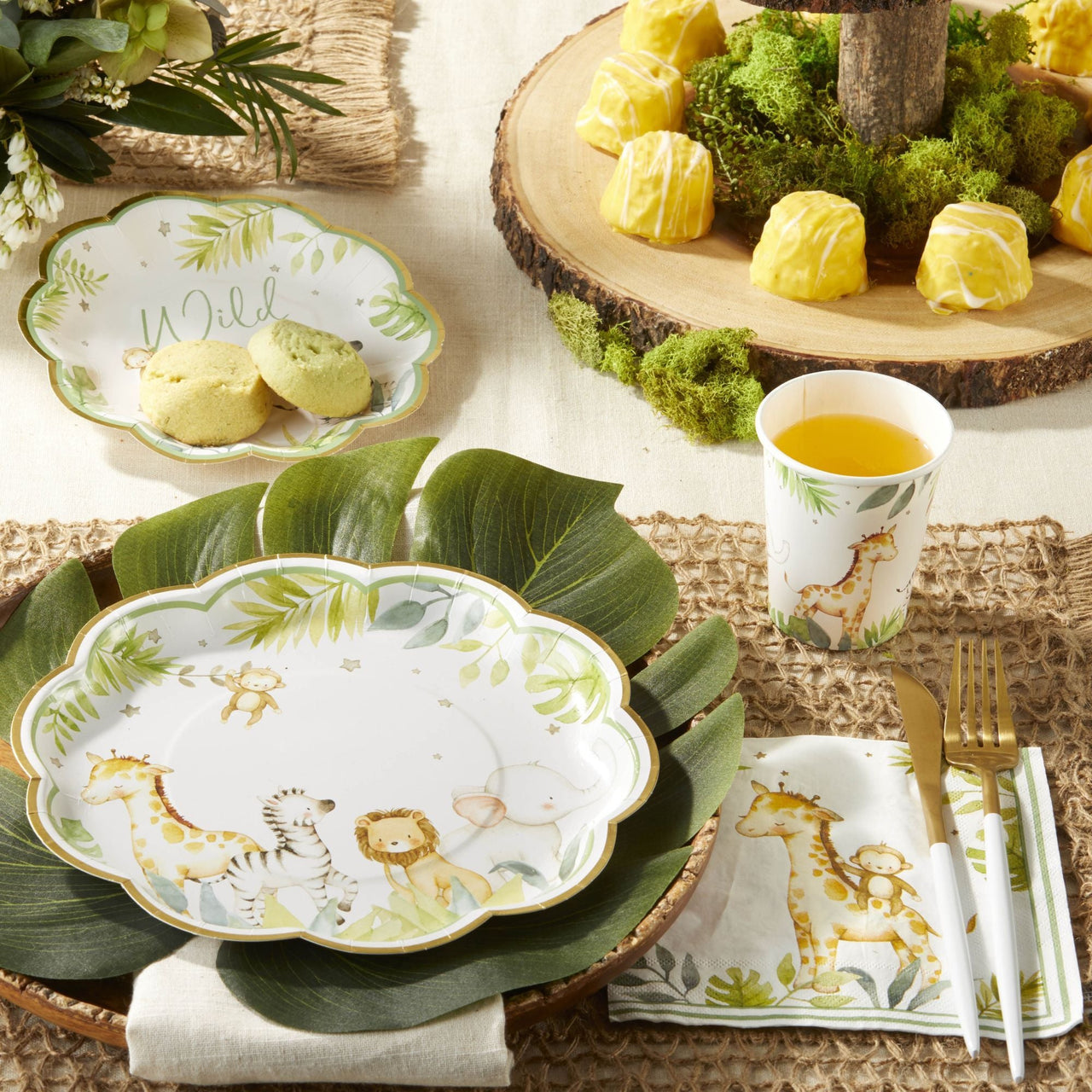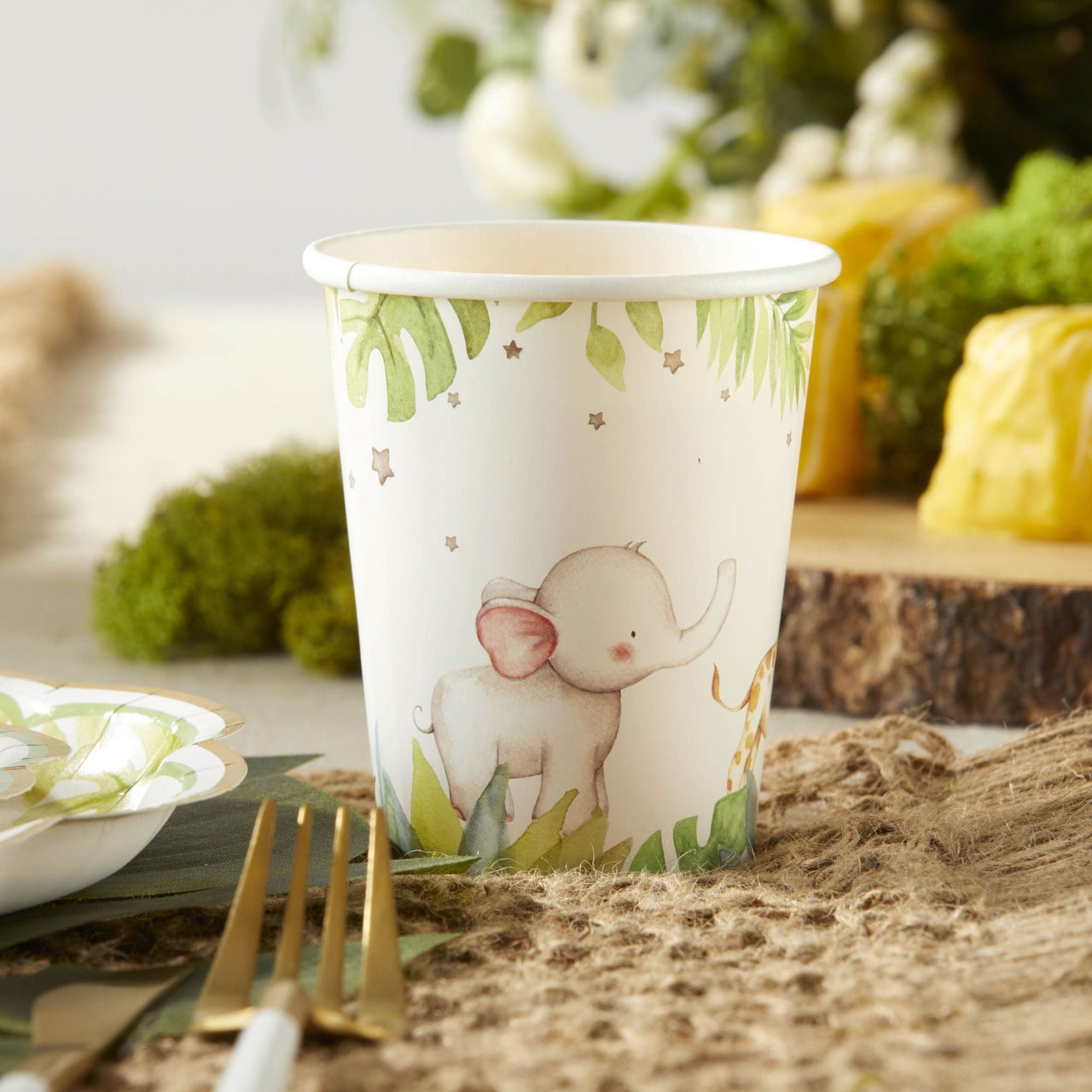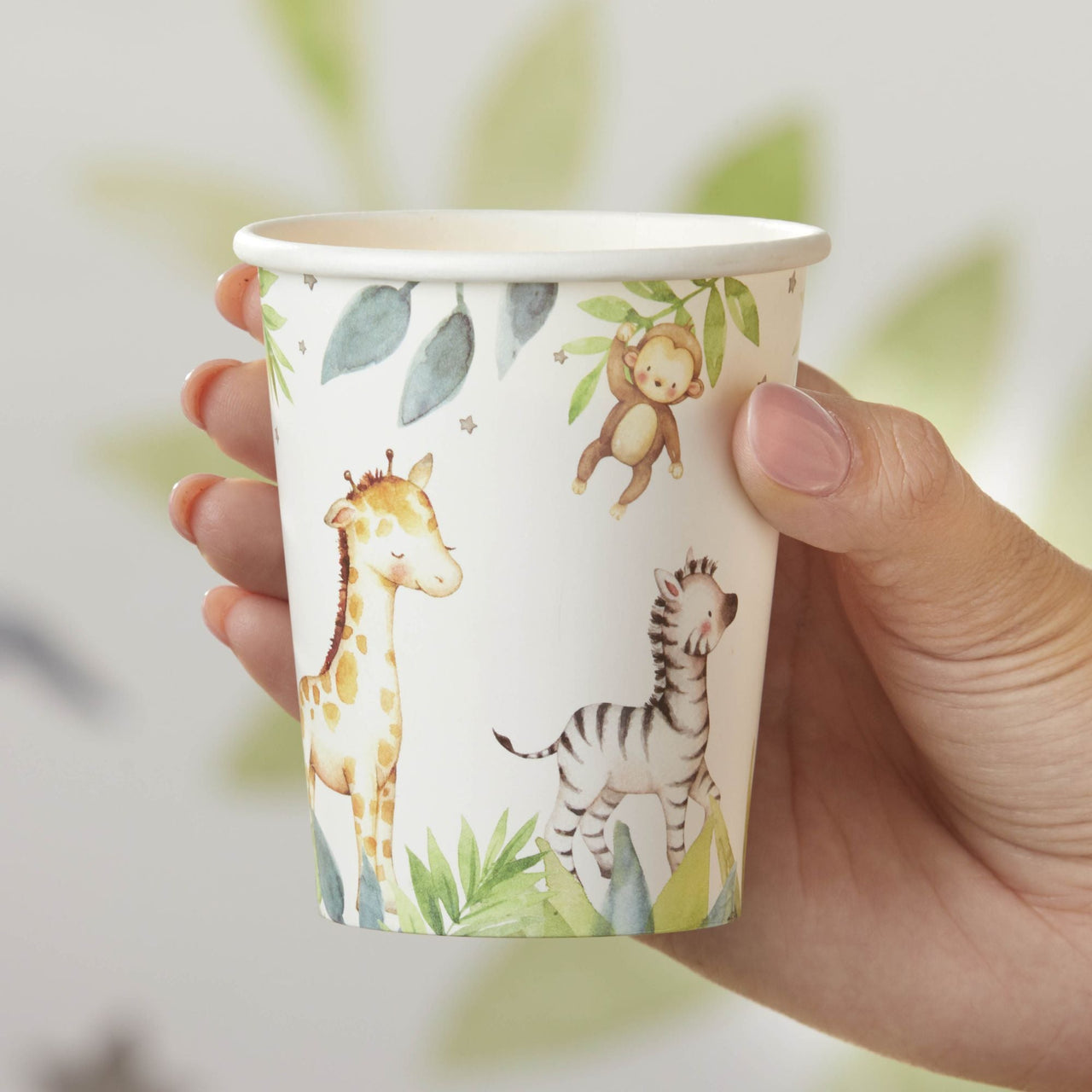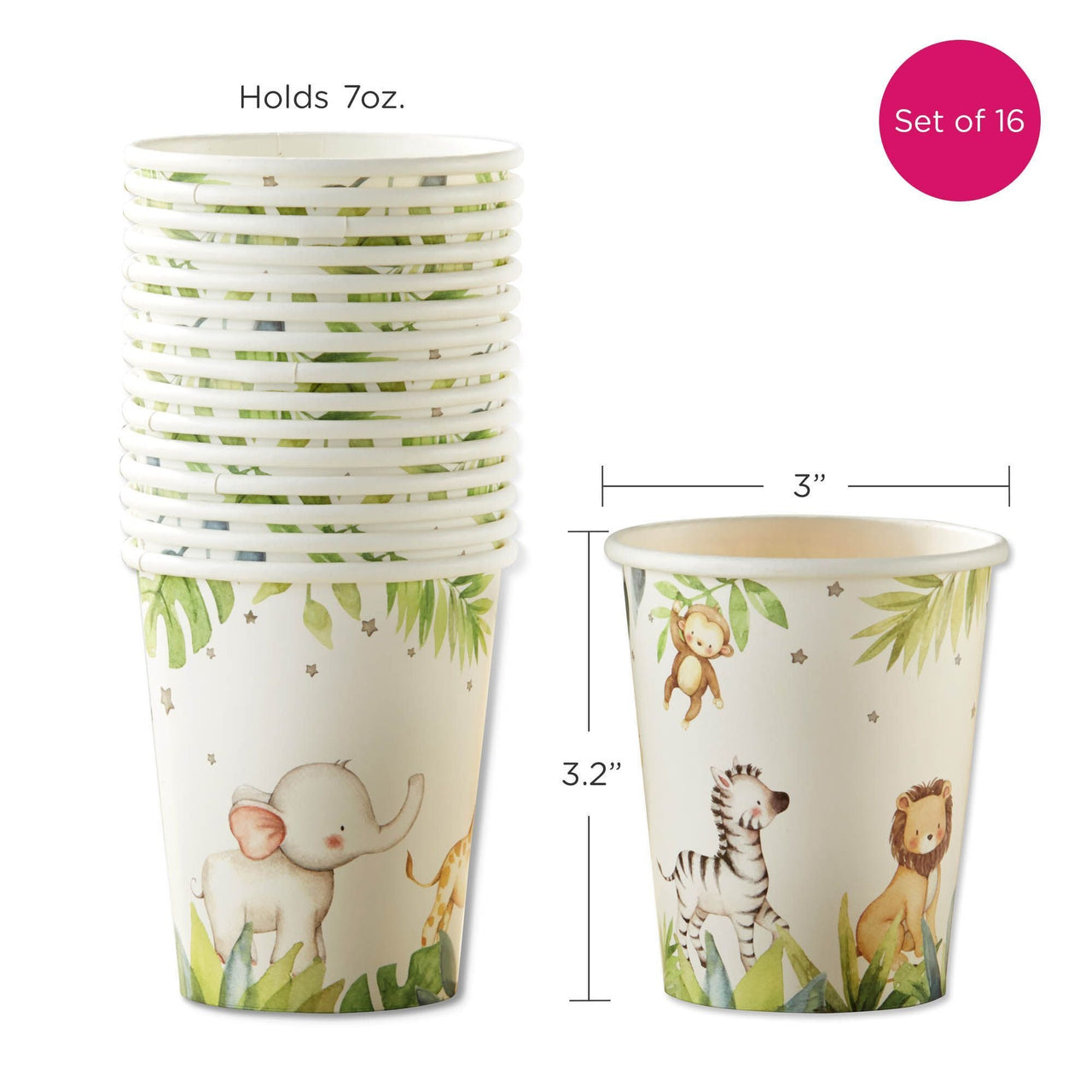 Complete your tableware with the Safari Baby 7 oz. Paper Cups (Set of 16) by Kate Aspen. Plates, napkins, and cutlery are important for any party, but cups are easily overlooked when it comes to tableware. You are sent out at the last minute to grab cups for guests to be able to have a drink, and they never match the rest of your party decorations. These safari themed decorative paper cups match perfectly with the rest of your Kate Aspen safari decorations. The cup features different animals marching around the cup as well as greenery near the top and bottom.
Guests will be in awe over all the details you put into your tableware and decor. They do not only make for a great drinking cup, but you can also use some to hold your cutlery or pens for party games. All these great qualities come in a disposable cup, so just throw them out when the party is over. The cups will put your decorations over the top, so what more could you ask for in tableware? Get yours now!