Safari Baby 9 in. Premium Paper Plates (Set of 16)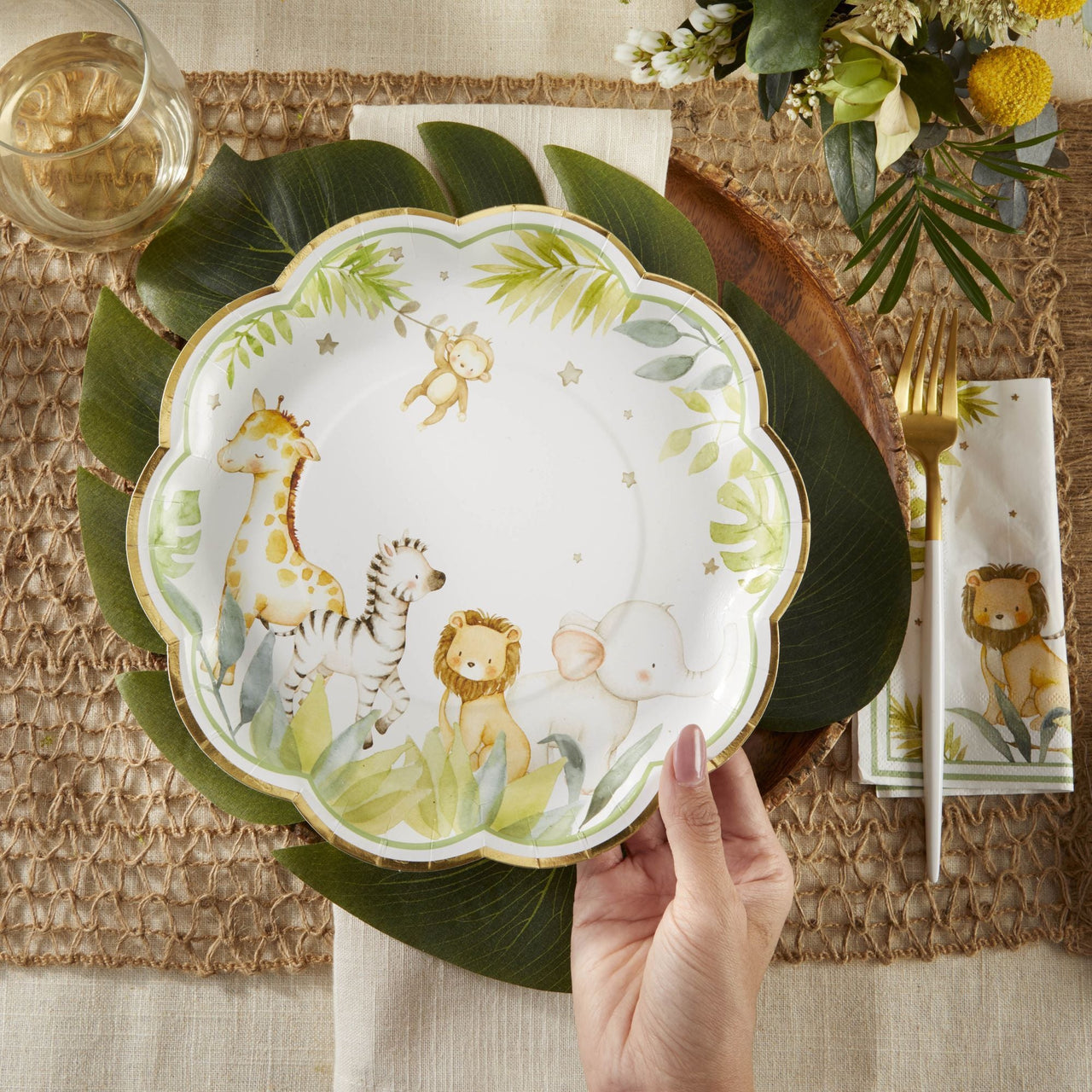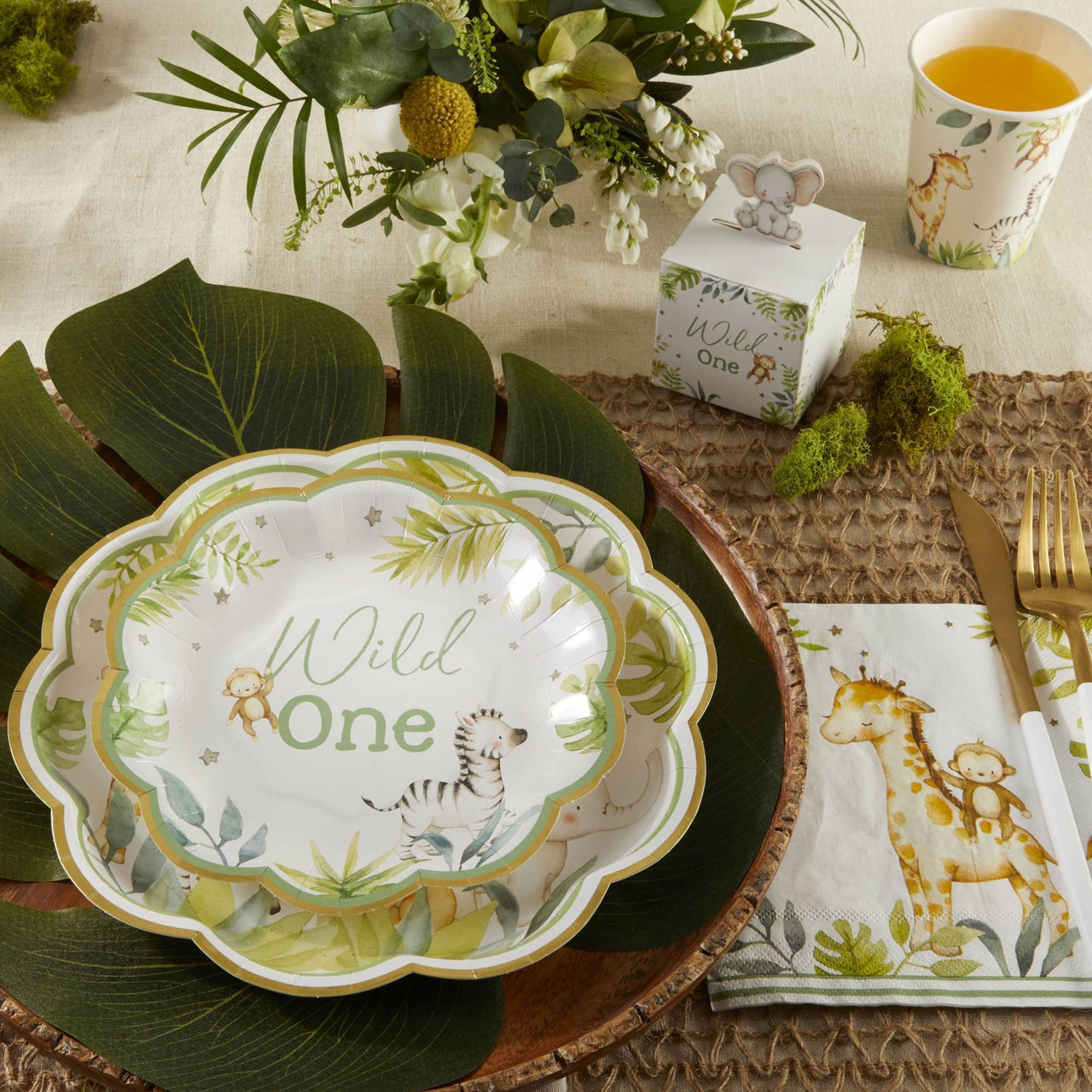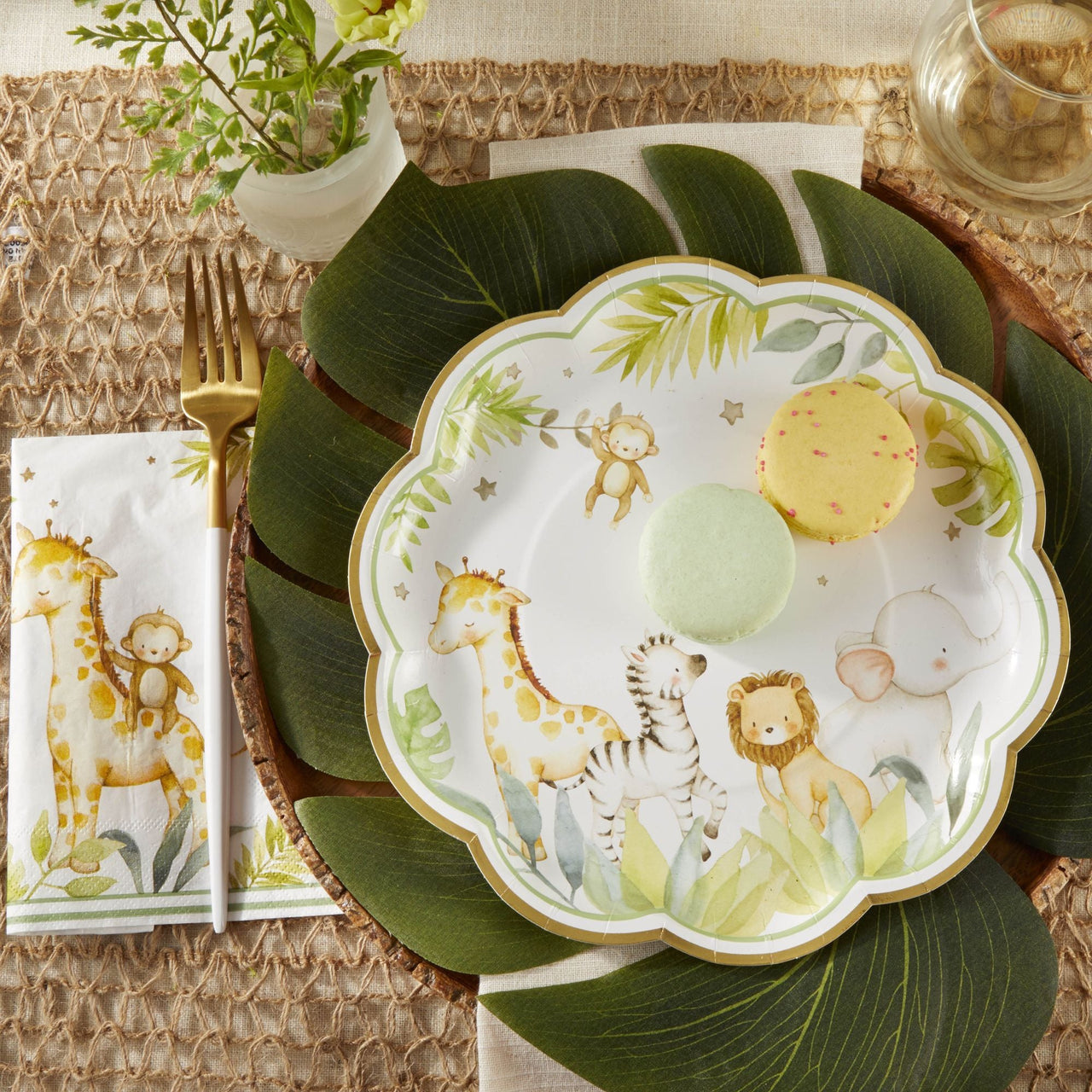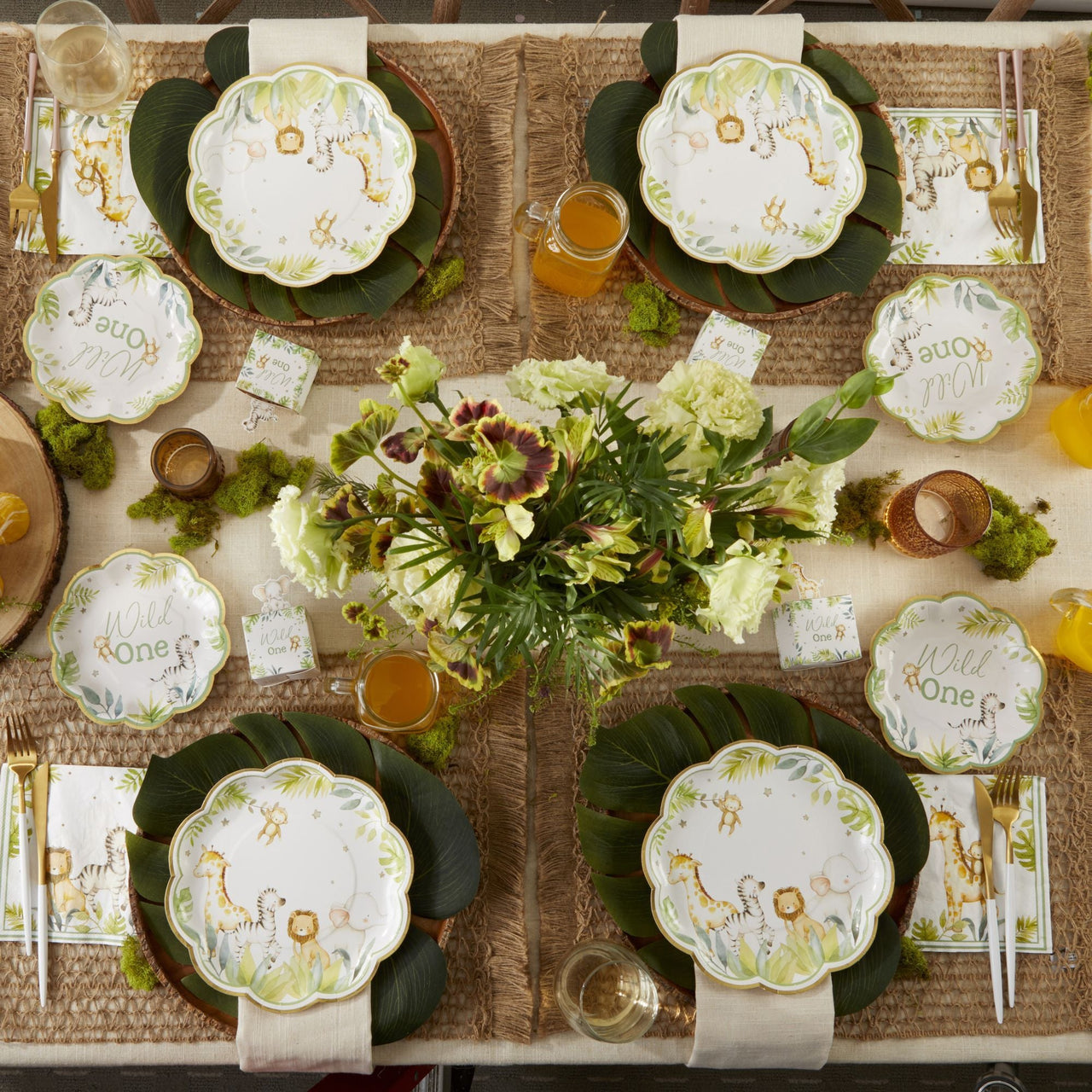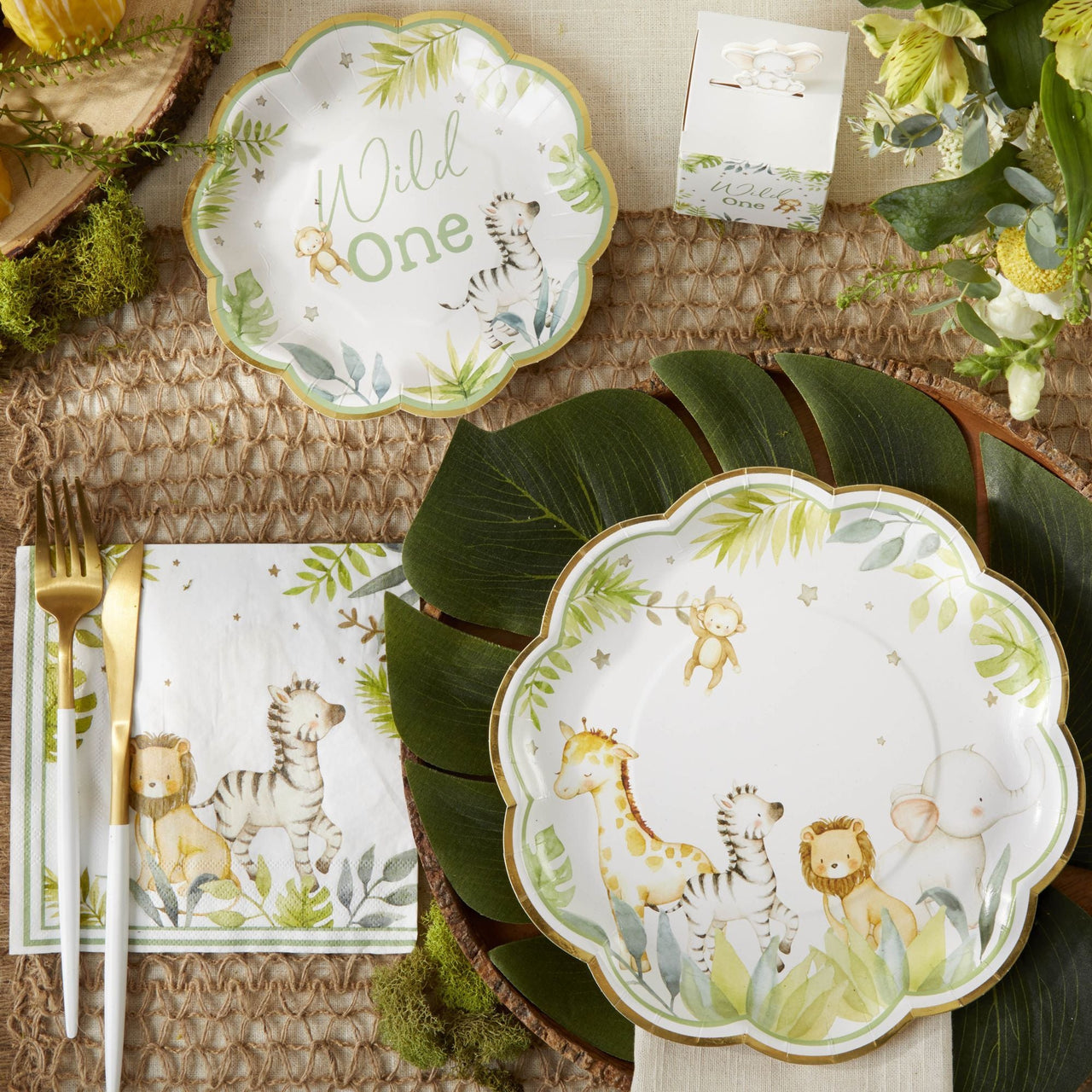 Complete your safari themed party with the perfect tableware by Kate Aspen. The Safari Baby 9 in. Premium Paper Plates (Set of 16) is the ideal baby shower paper plate for all your party needs. These decorative plates will blend into your beautifully decorated table. They have several different jungle animals on them such as a giraffe, zebra, lion, elephant, and even a monkey. There is different shades of green found in the greenery on the plate, and they have a gold accent trim to give the plates a pop of color.
No matter if you are celebrating the soon arrival of your newest jungle animal or finding out the gender, these plates are exactly what you are looking for. It is large enough in size to hold any food that is being served. Meals, finger foods, or even desserts can all be held together on the same plate. These plates win when it comes to cleanup as well. The disposable paper plates make it an easy end-of-day cleanup. Just throw any dirty plates into the trash, so you can spend more time enjoying the party and not worrying about the mess. What more do you need?