Safari Baby Shower Photo Backdrop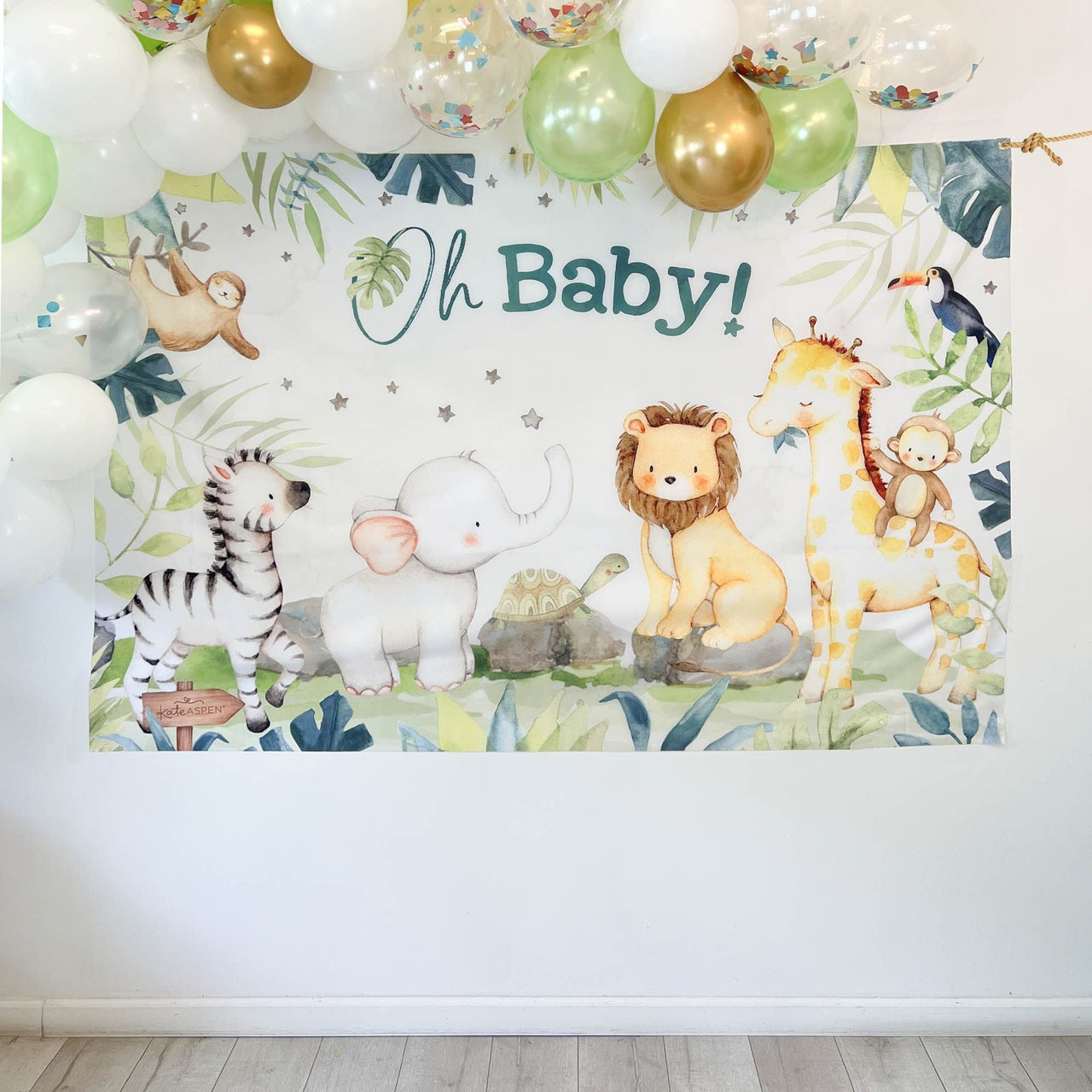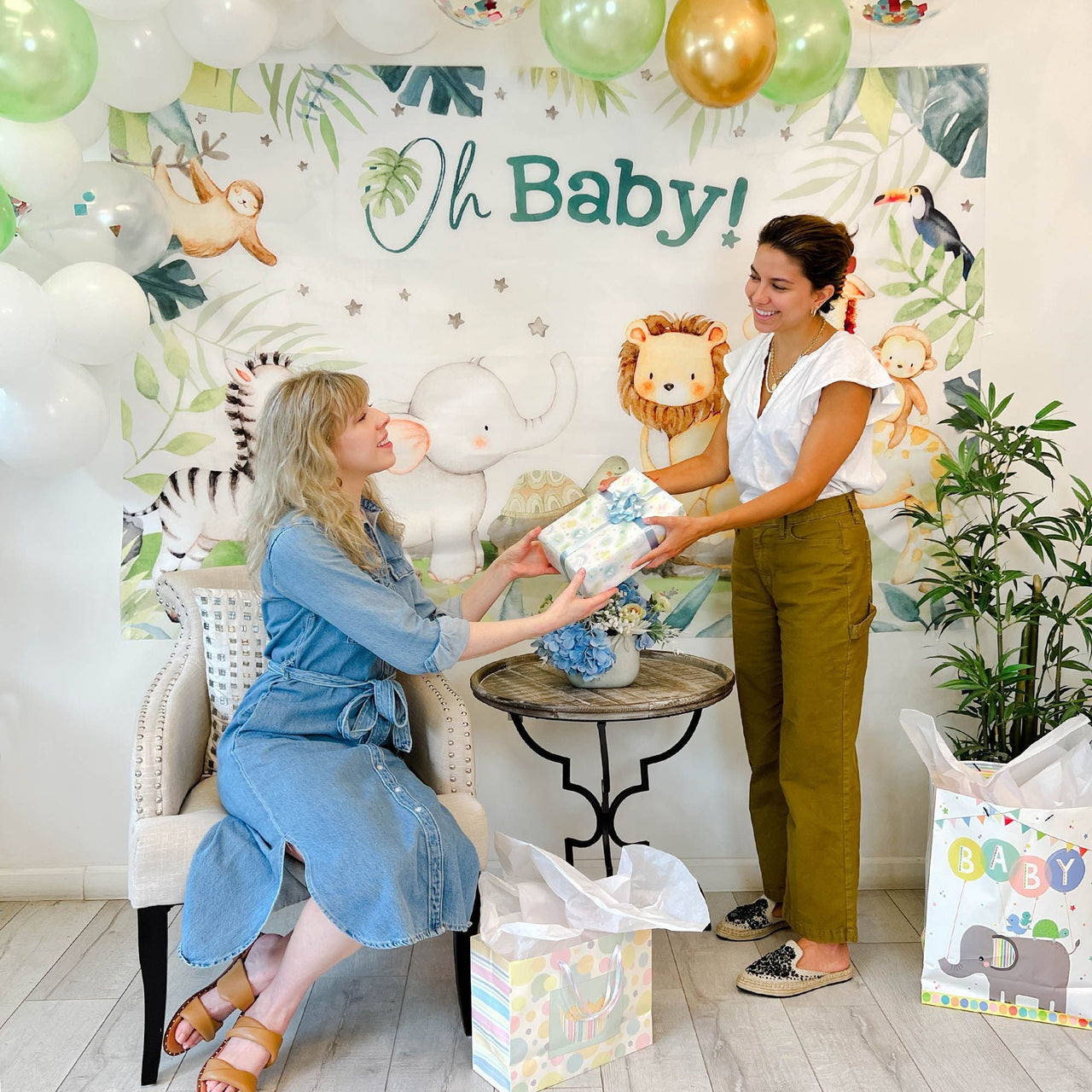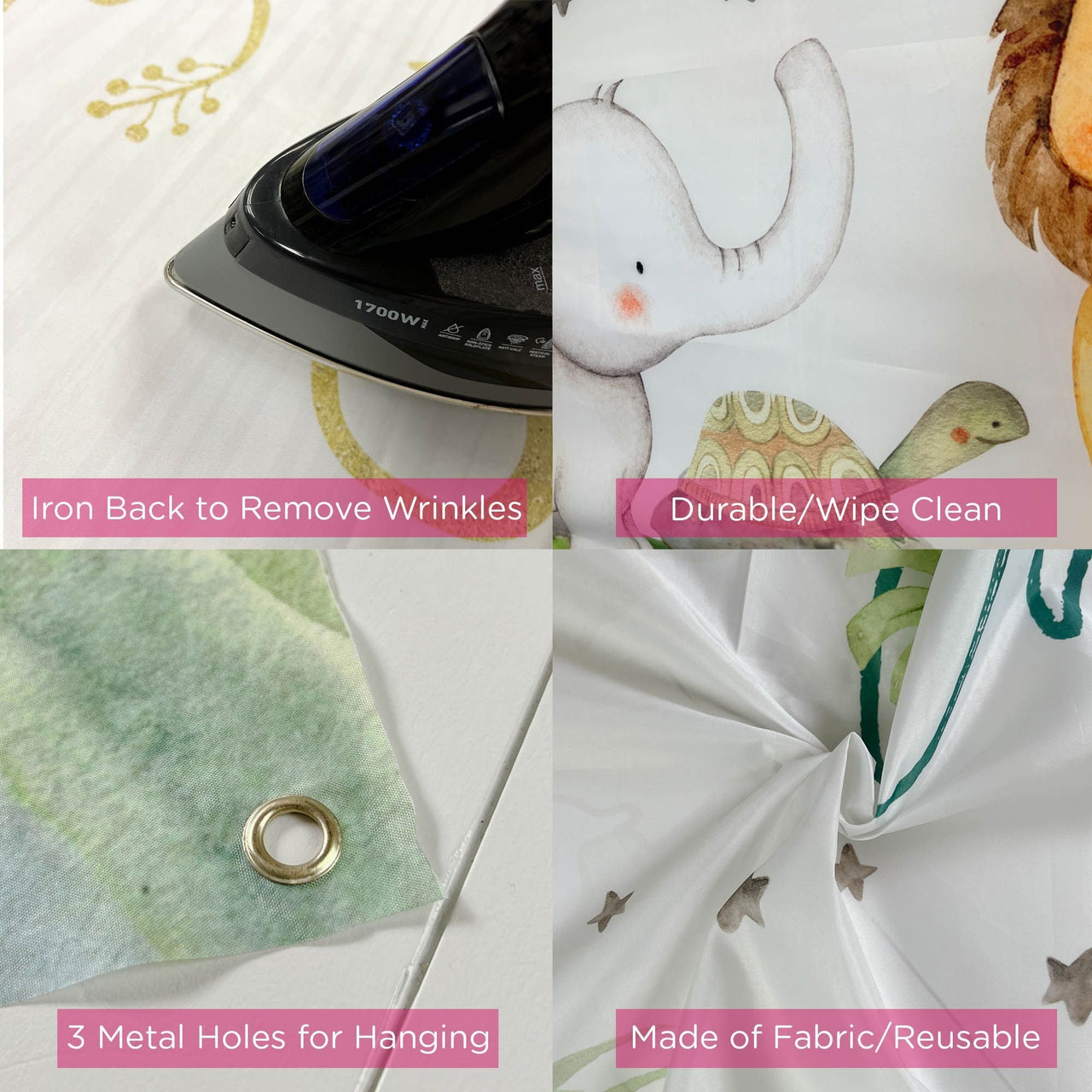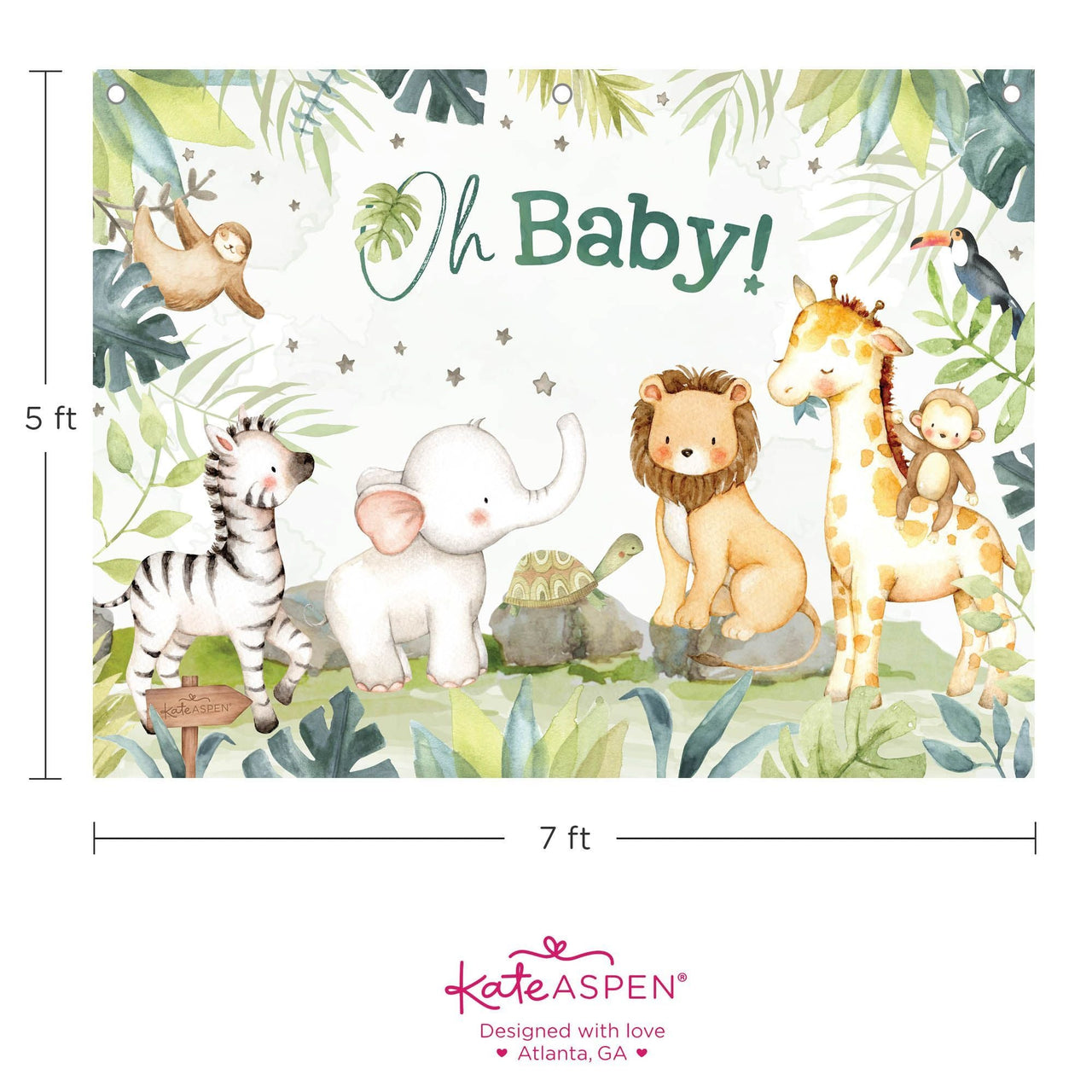 Every party, shower, or celebration needs the perfect space for a good photo opportunity. With a jungle or animal themed party the Safari Baby Shower Photo Backdrop by Kate Aspen is the perfect addition for you! Not only can it be used as a backdrop, but you could make it the background for the present opening or cake cutting. Any way you want to use it we promise your photos will be the cutest of them all! Designed with adorable safari baby animals like elephants and tigers, the blue and green accents make it gender neutral and easily oh-so-perfect for celebrating a precious boy or girl. We all have those friends and family members that try to take pictures at every function. Now, they can take as many pictures as they want with this adorably themed background that you have picked out, and know you will love all those photos.
It is easy to assemble and will make your party or shower stand out! Times like these are important to cherish and remember, and there is no better way than adding this to your baby shower décor. After the party is over, hang it in the baby's room as nursery decor. Time for the cutest photoshoot ever of you and your closest friends and family. What are you waiting for? Put this in your cart and get ready to say CHEESE!