Simply Sweet Personalized Round Candy Tin (Set of 12)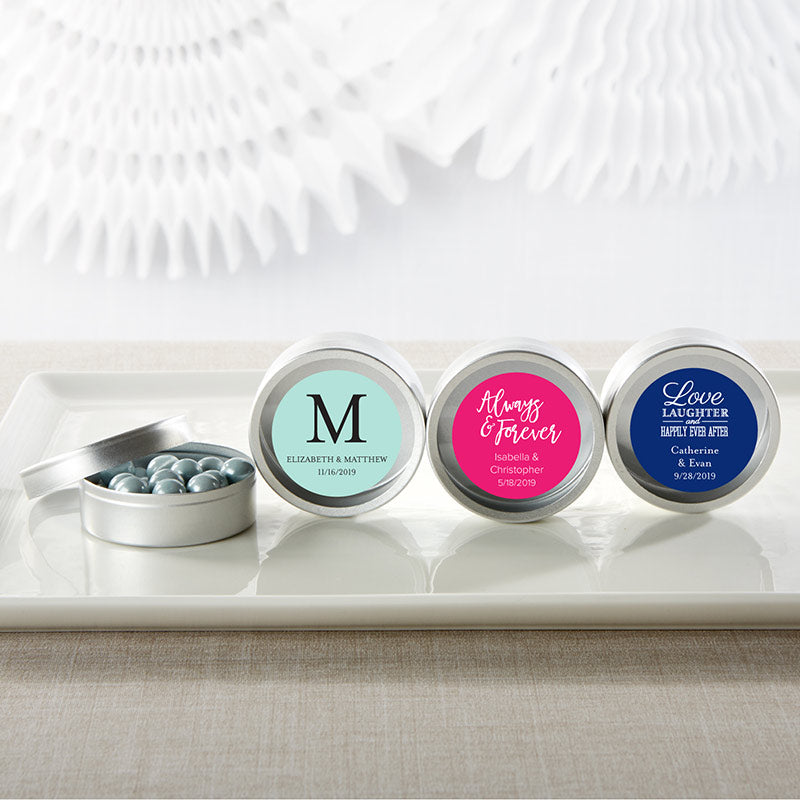 Every event and party needs party favors! Whether it's a wedding, baby shower, anniversary, birthday, religious celebration or any type of celebration, Kate Aspen's eye-catching round candy tins will lighten up any mood and break the ice. Available in sets of 12, with vibrant color choices you can choose from a plethora of designs to customize each tin for your perfect event. No matter what type of party, bachelor/bachelorette or just a holiday get together with the family, having these round tins at the party will change the entire vibe to the party. They are the perfect size to hold a special little something to make your guests feel appreciated. Party guests will love these party favors!
Features and facts:
Round, silver-finish candy tin with clear lid
Tin measures 3/4" h x 2" in diameter
Many designs available for personalization
Sold in a set of 12, minimum of 2 sets (24) with personalization.
Due to personalization, please allow 5-7 business days for processing
Some customer assembly required
Candy is not included.
Please Note: Colors may vary from screen to screen and may appear different when printed.