Tea Time Whimsy Ceramic Bud Vase - Medium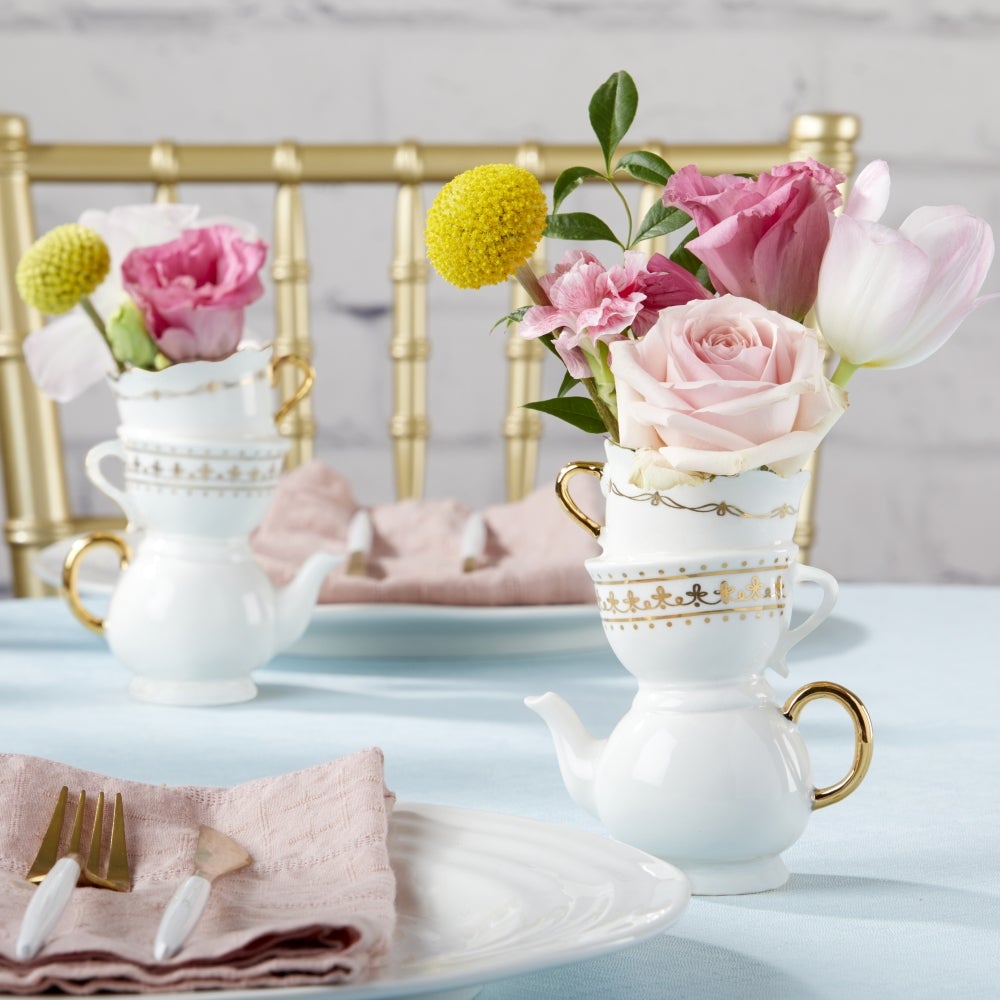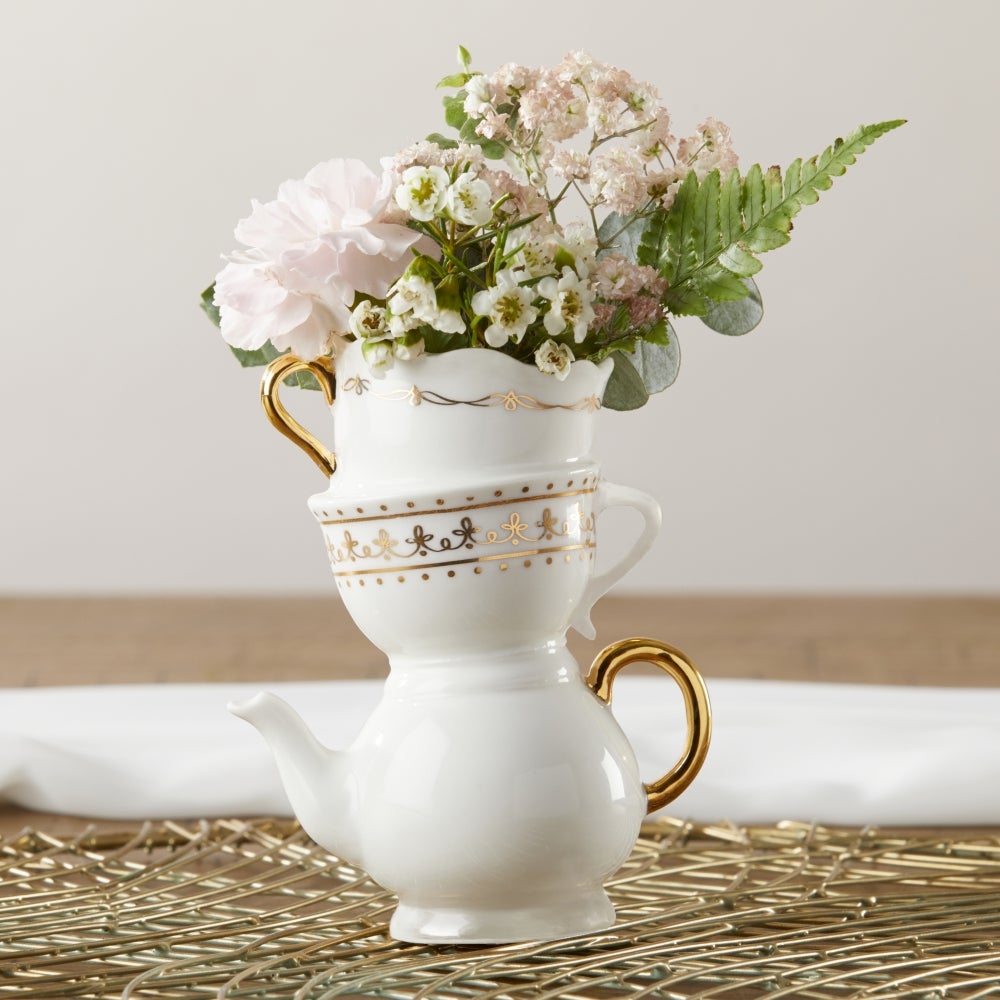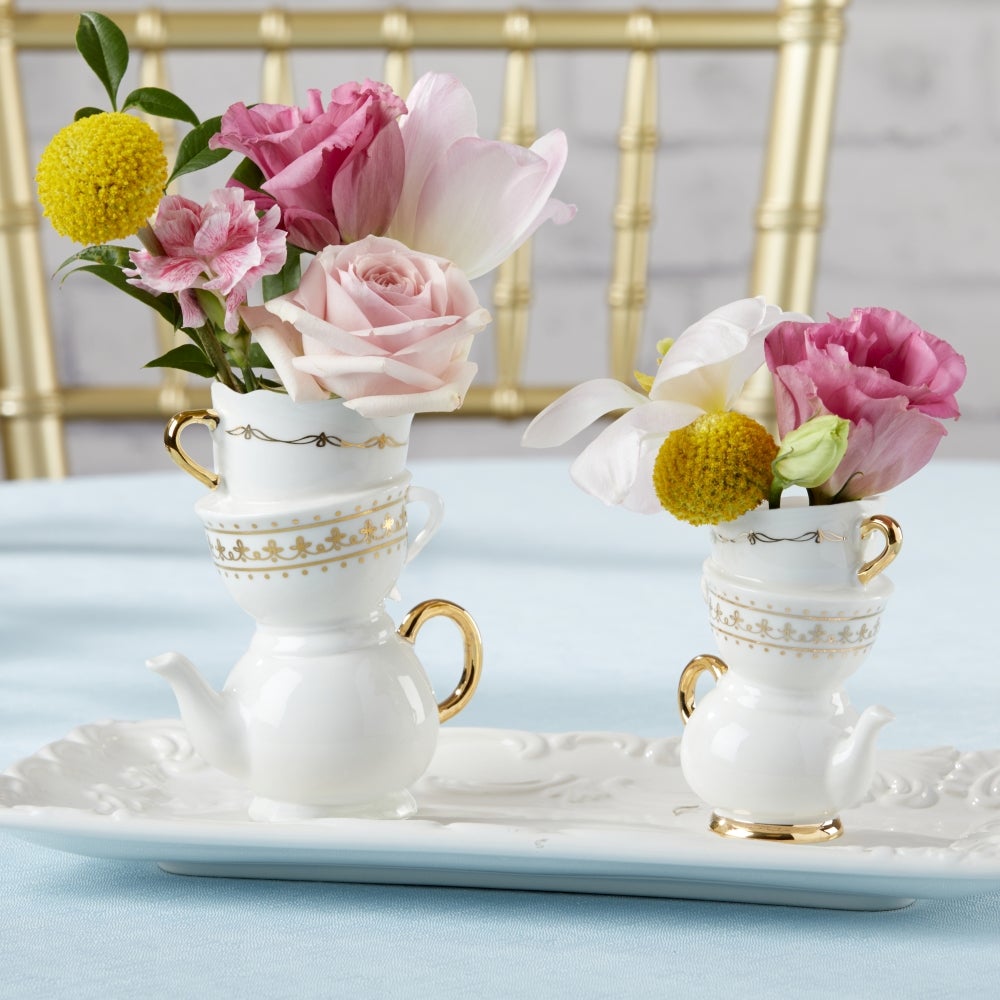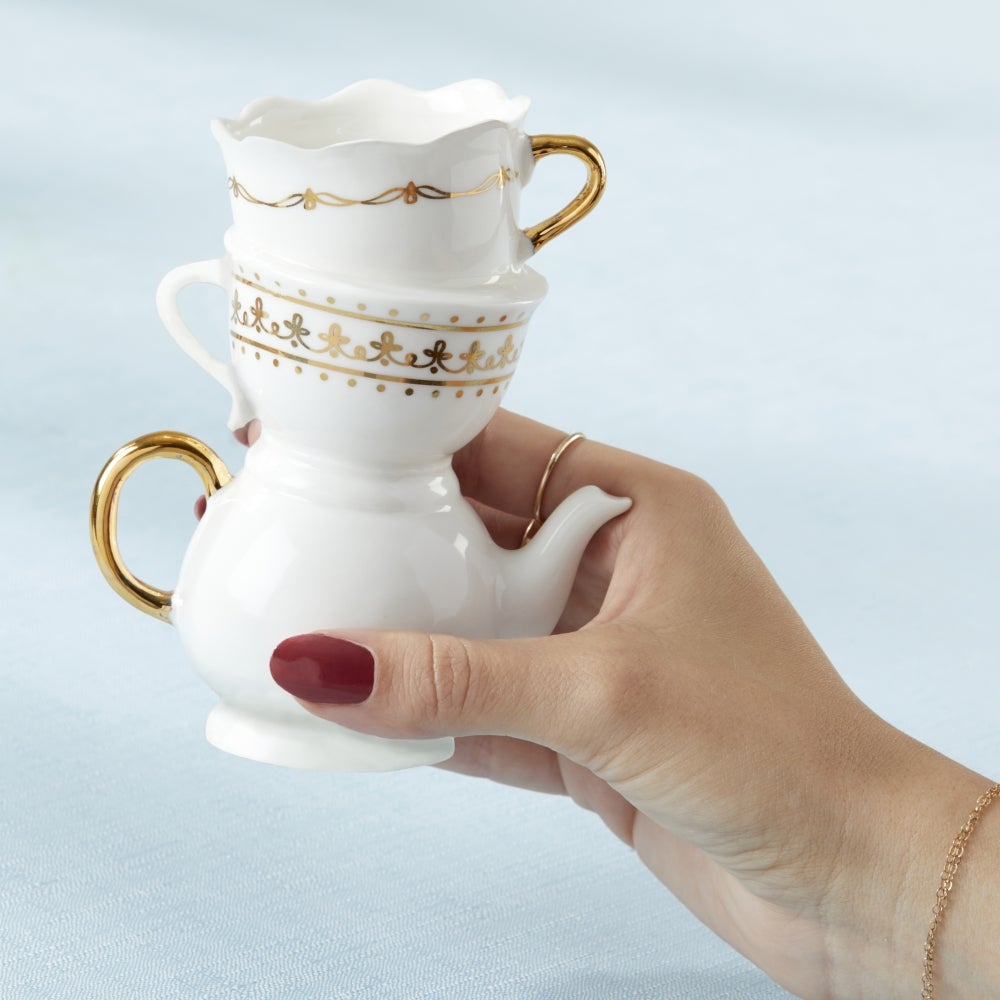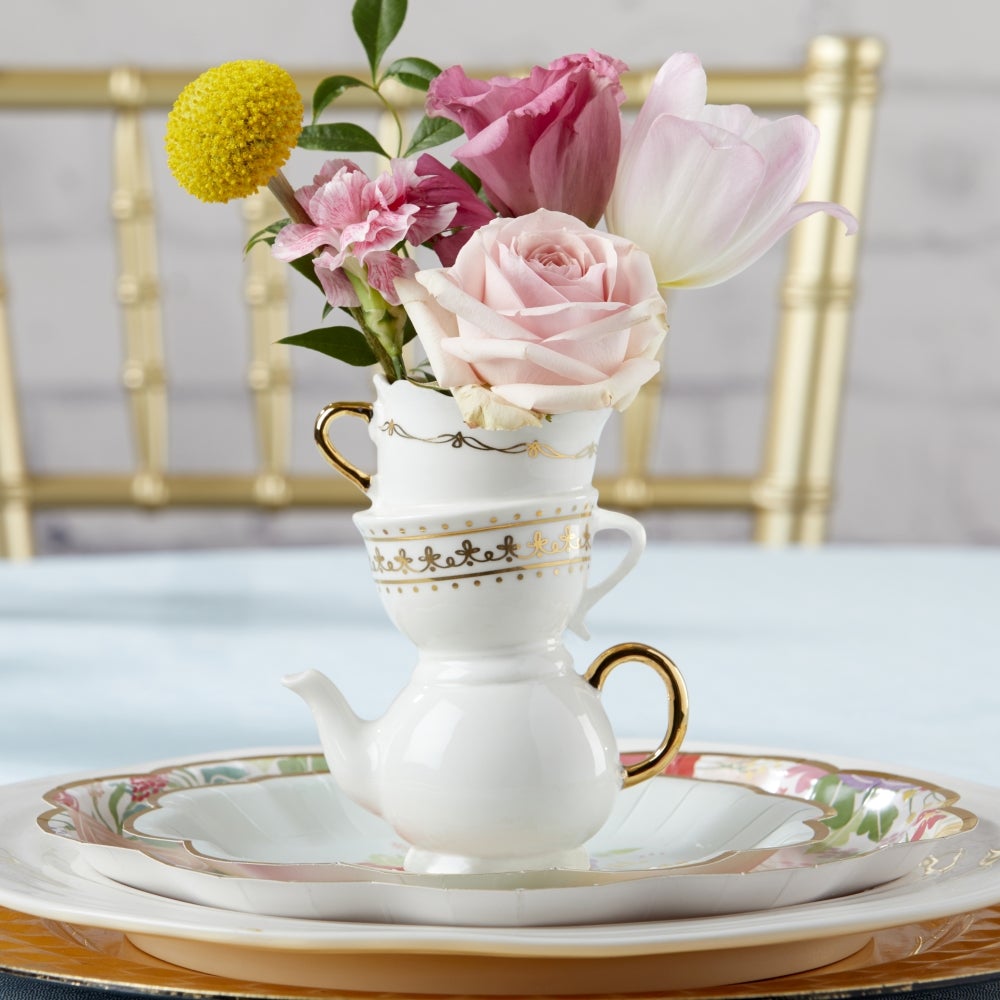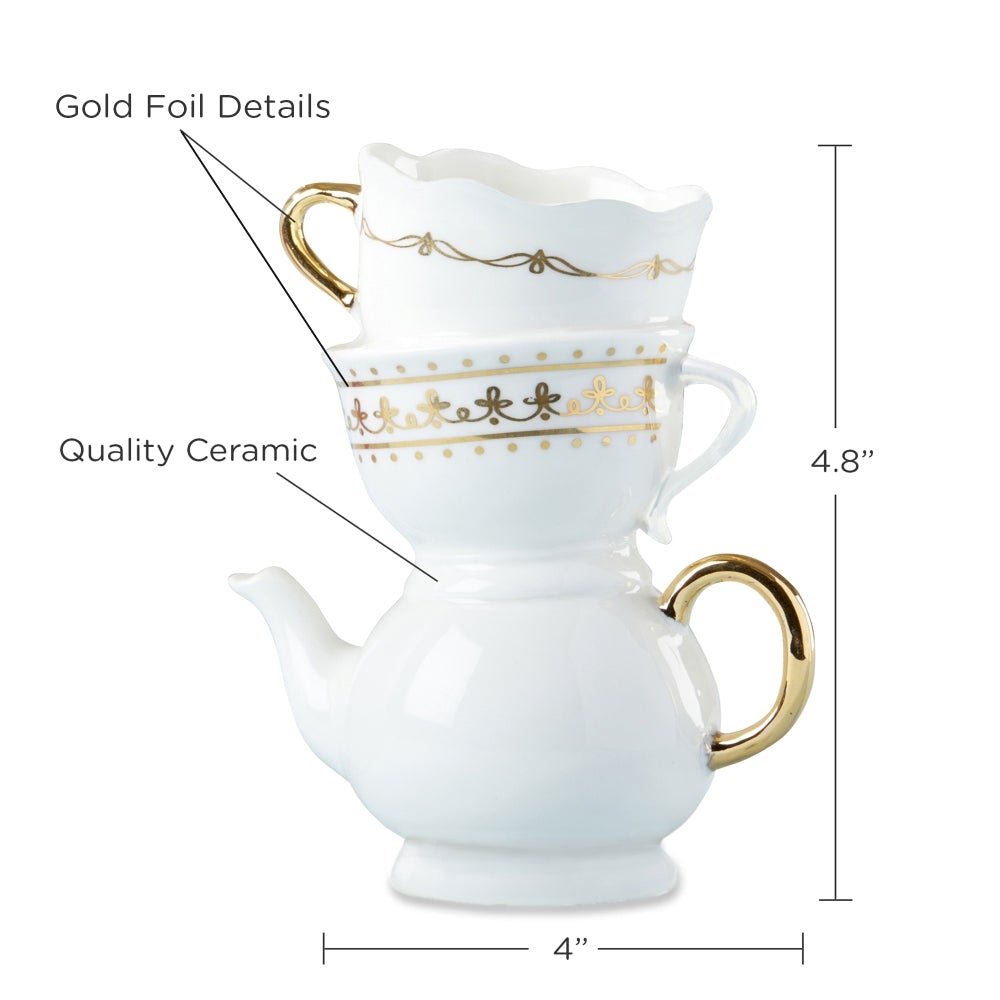 It's an heirloom! It's a hostess gift! It's EVERYTHING in token gift giving! Our Medium Tea Time Whimsy Ceramic Bud Vase is a classy, topsy-turvy guest gift. This whimsical plant holder is so popular that we had to make you a bigger size! It's such a unique piece with its classy charm and vintage appeal.
This bud vase will be wonderful as an heirloom for you and your family or for any special person you will gift this to. It is also so perfect for tea time with its teapot and cup design. That's what makes it so darling for kitchen décor as well. Put this ceramic planter in your kitchen and sip on some delightful hot tea while you admire natures beauty. It's nice party décor for a mad hatter party or simply for a classy luncheon with friends. It is striking enough to be a standout piece at your wedding or bridal shower. Order yours before we sell out!