Test Tube Flower Vase Propagation Station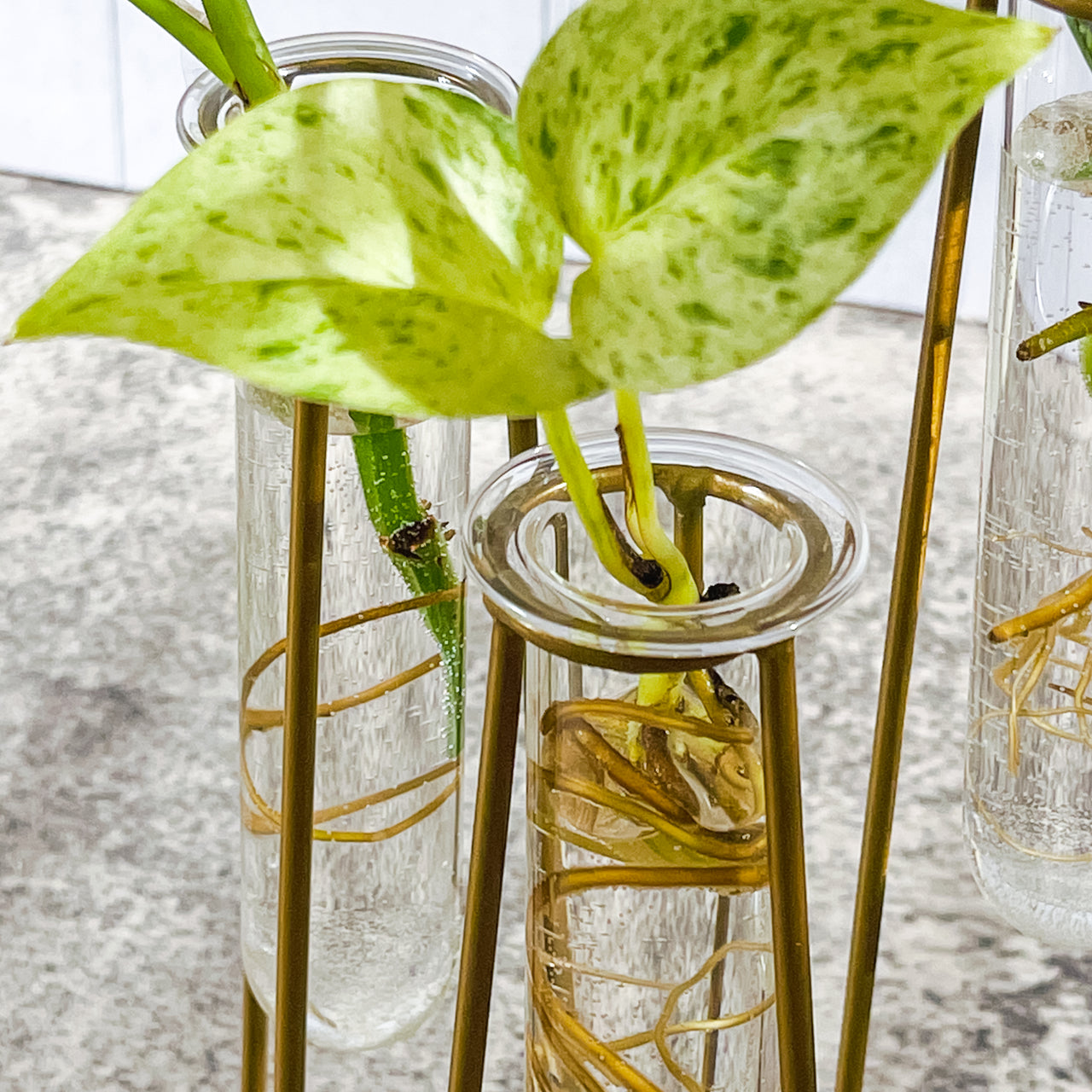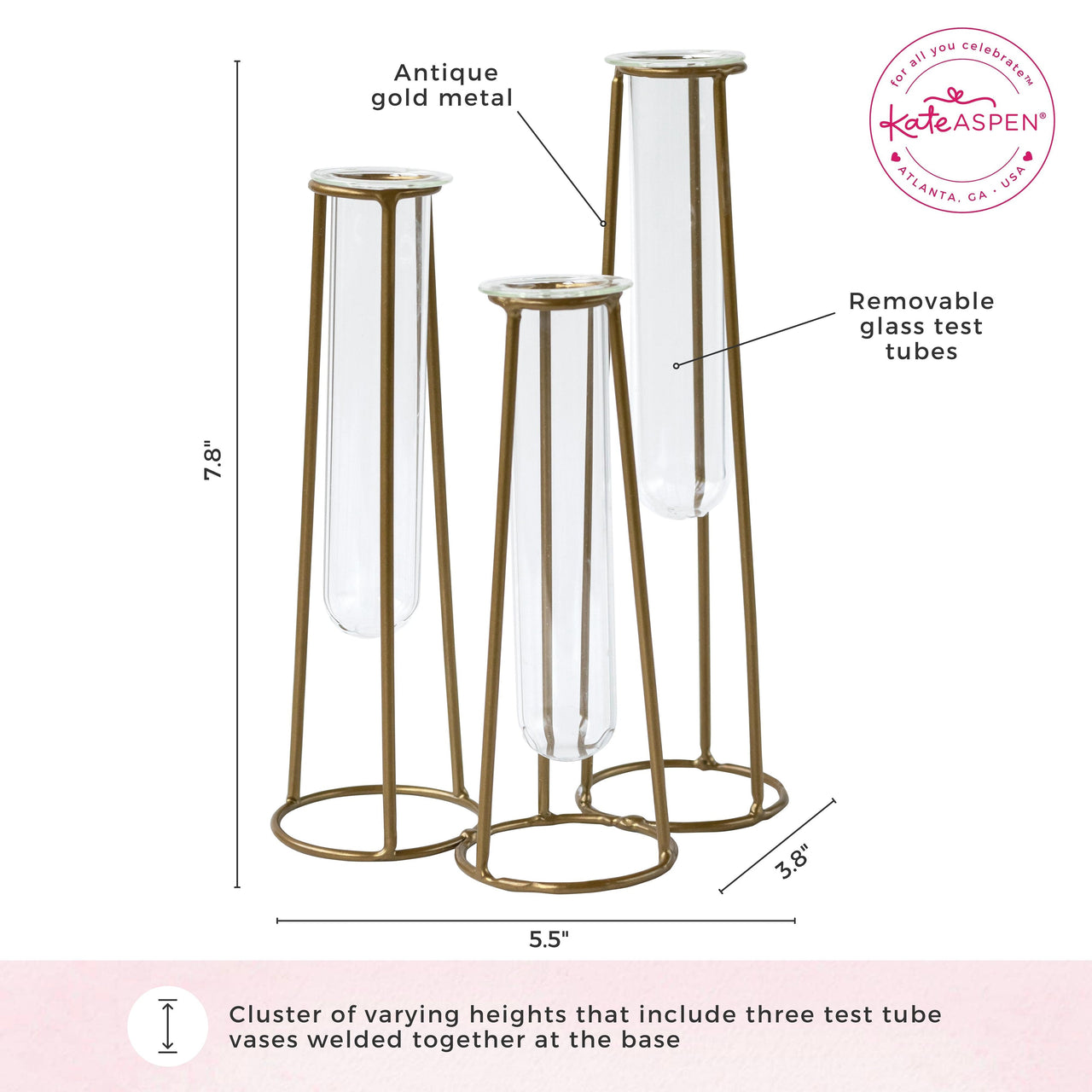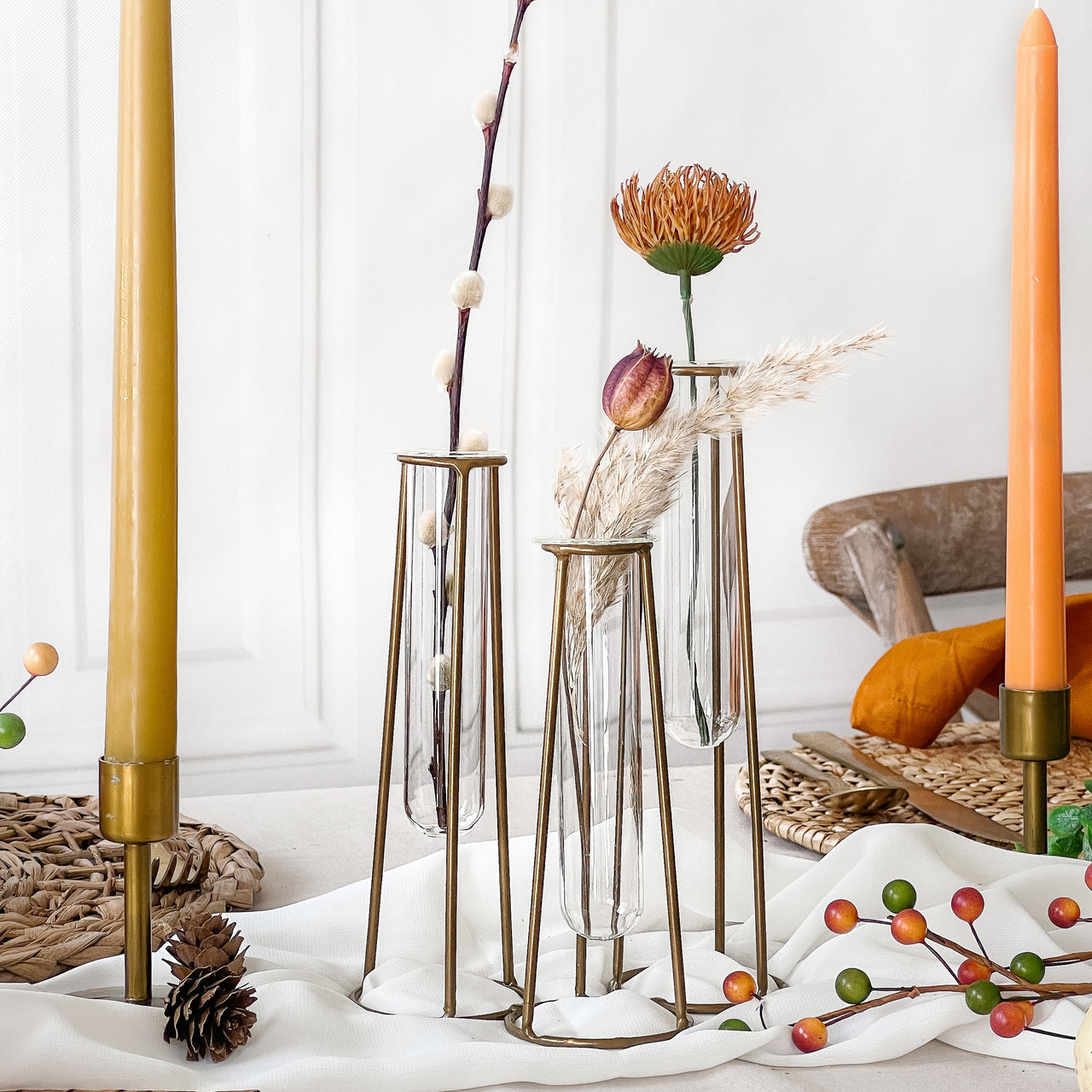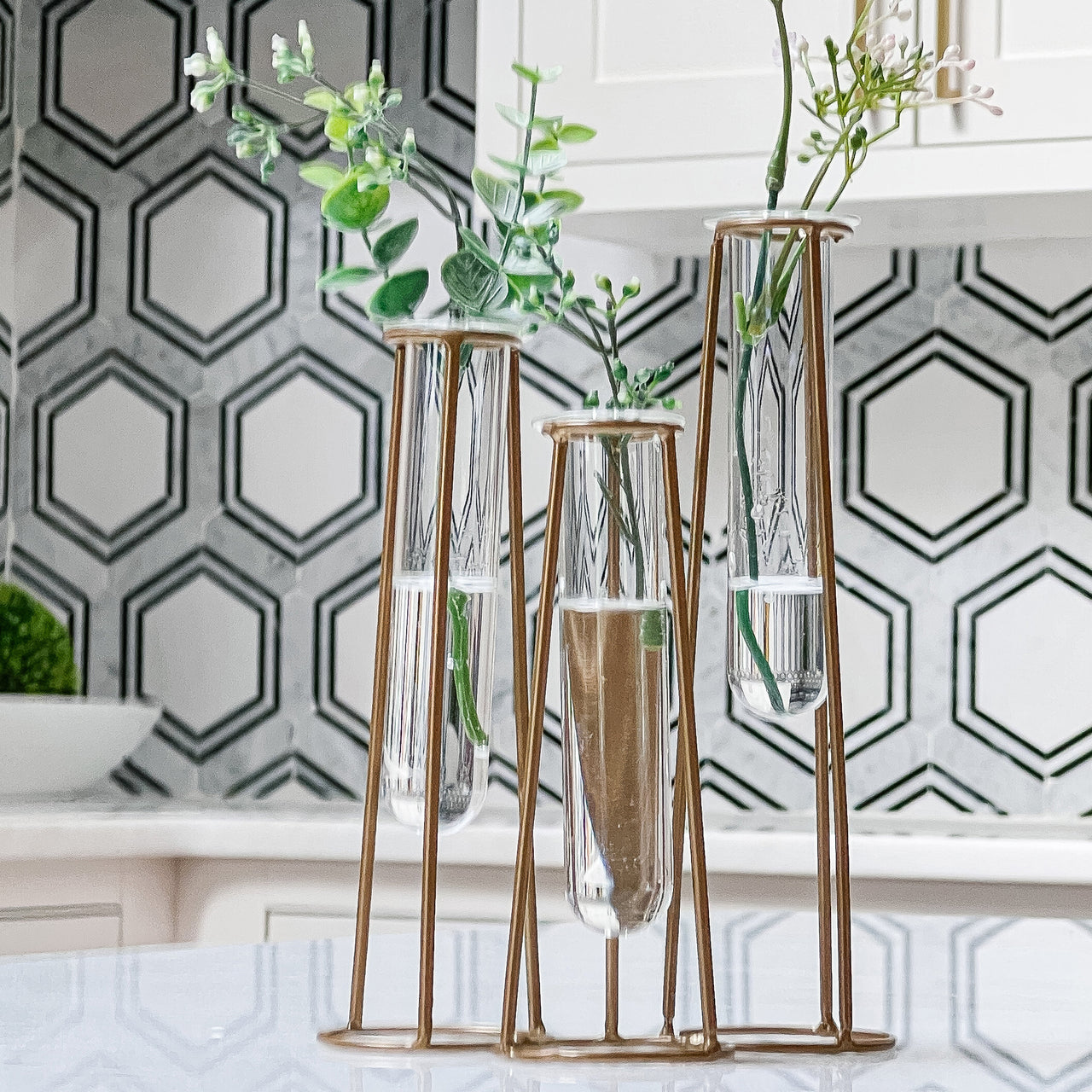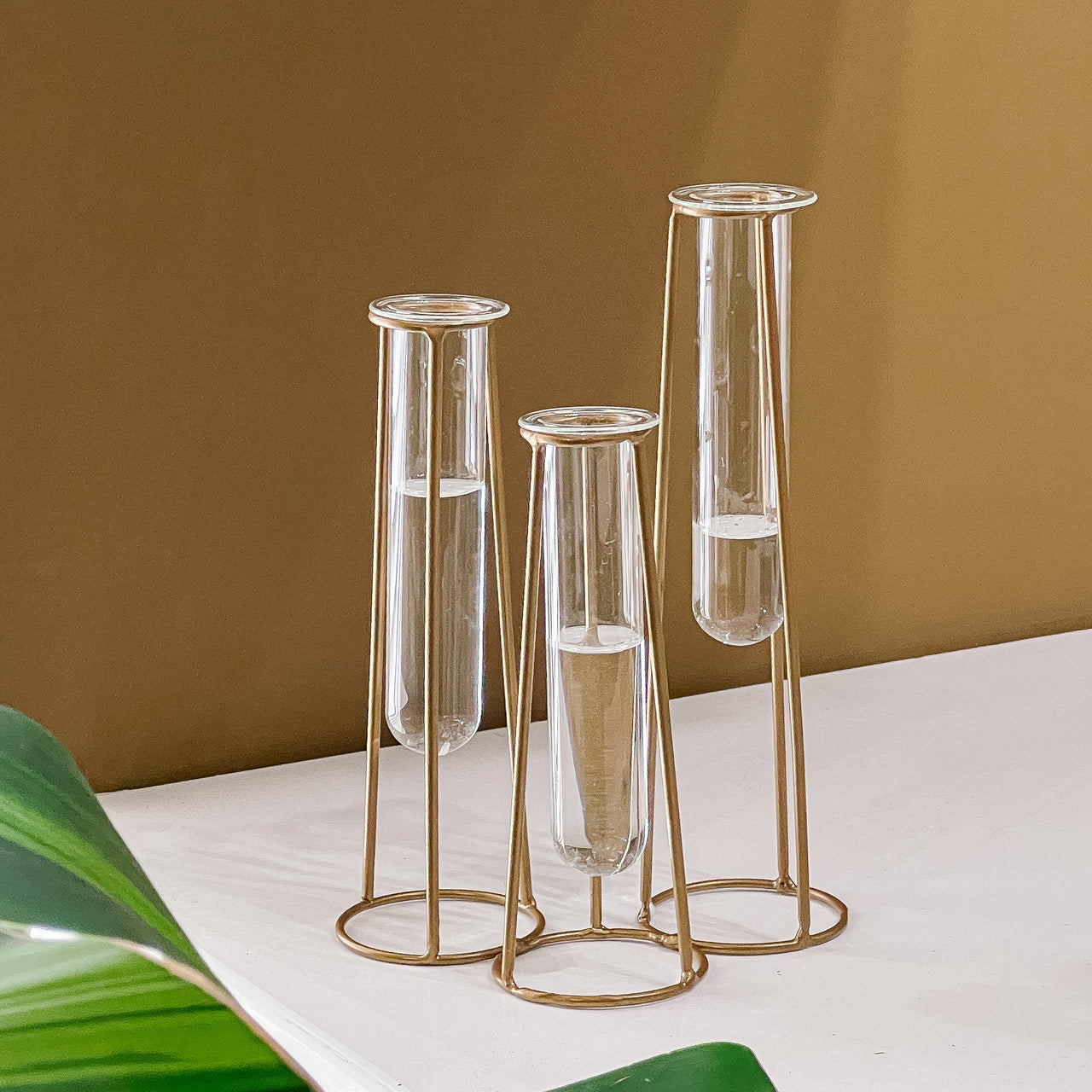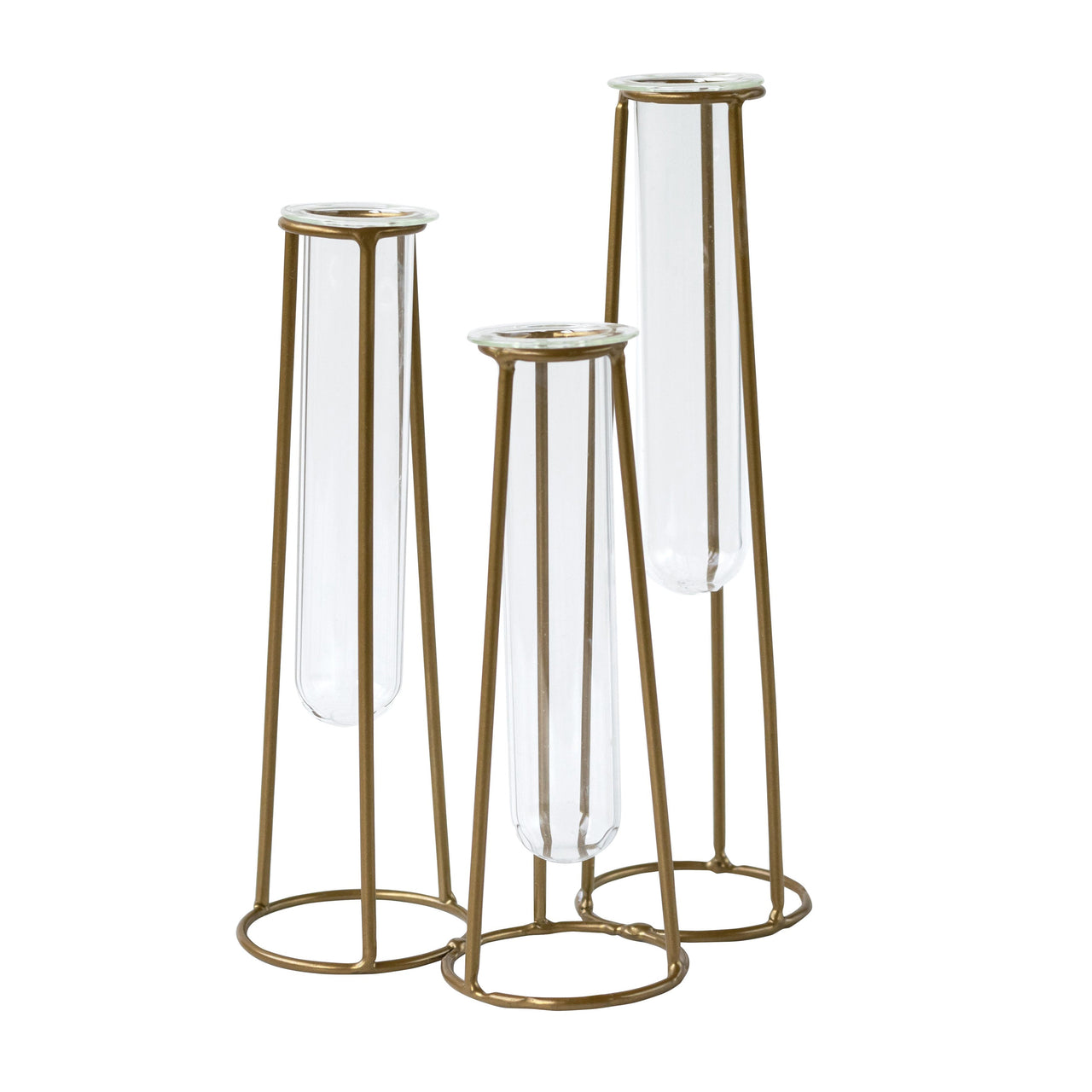 Planter Terrariums that can be used as bud vases, Yes, please! These updated and upgraded plant propagation stations can be used for home decor, office decor, kitchen decor which makes them not only great for your home, but as a gift as well. Everyone seems to be a plant parent these days which makes these glass vases great for teacher gifts, national holidays that you forgot about, mothers day and for that sister or friend that seems to have everything. They can be used together or just take out one. They make the perfect vase to keep on hand for those little fingers that bring you little flowers.
The Test Tube Flower Vase features a cluster of varying heights that include three test tube vases welded together at the base. Each glass test tube and metal holder is safely bubble wrapped and shipped in a white box. The Test Tube Flower Vase is the perfect boho table top centerpiece, living room shelf décor or window sill décor. The antique gold metal softens the lines of the angular holder. These are great in multiples clustered together or spread out for floral bloom displays or aesthetic plant propagation. Grab some today as gifts for family and friends… as well as one for yourself!