Thankful White Pumpkin Decorative Bowl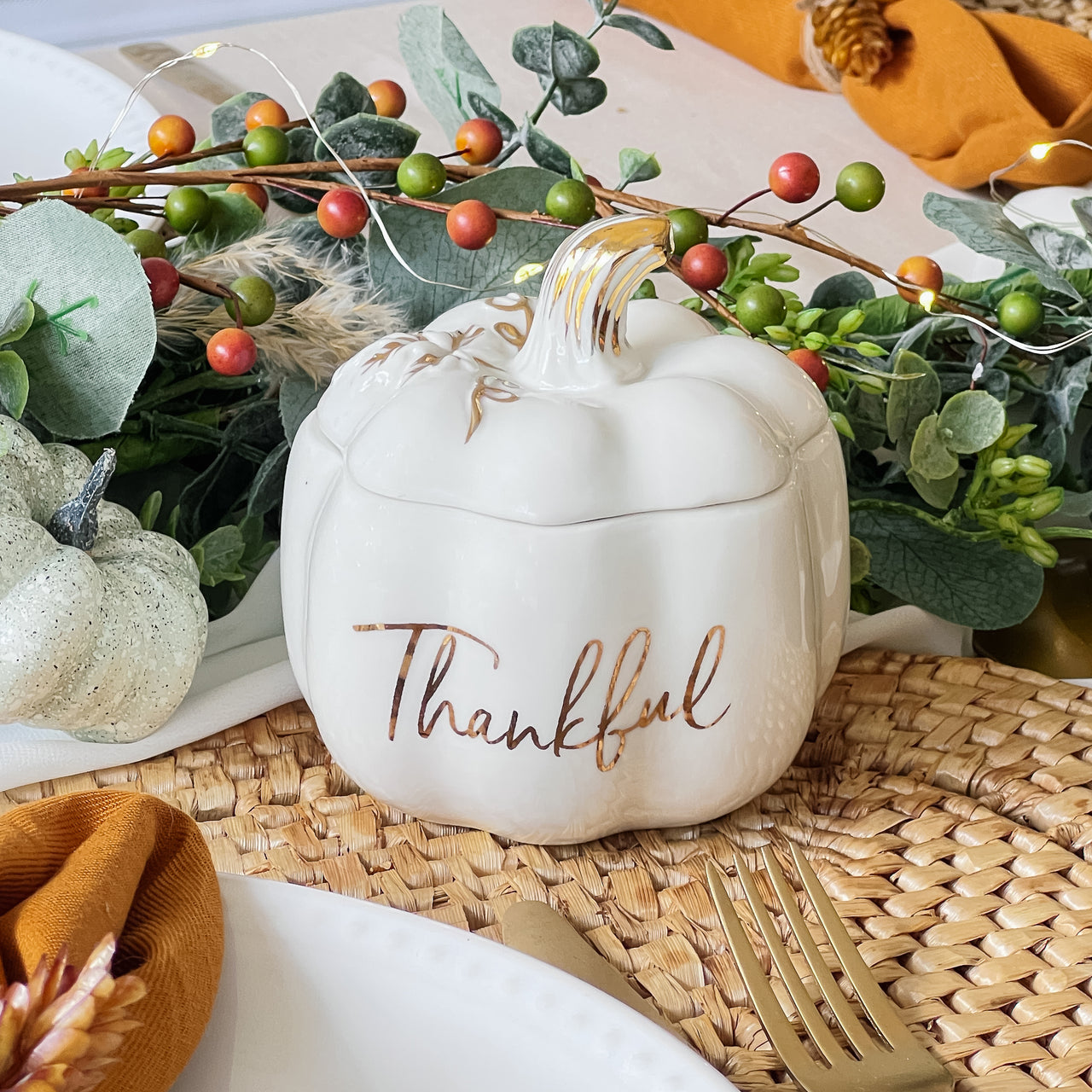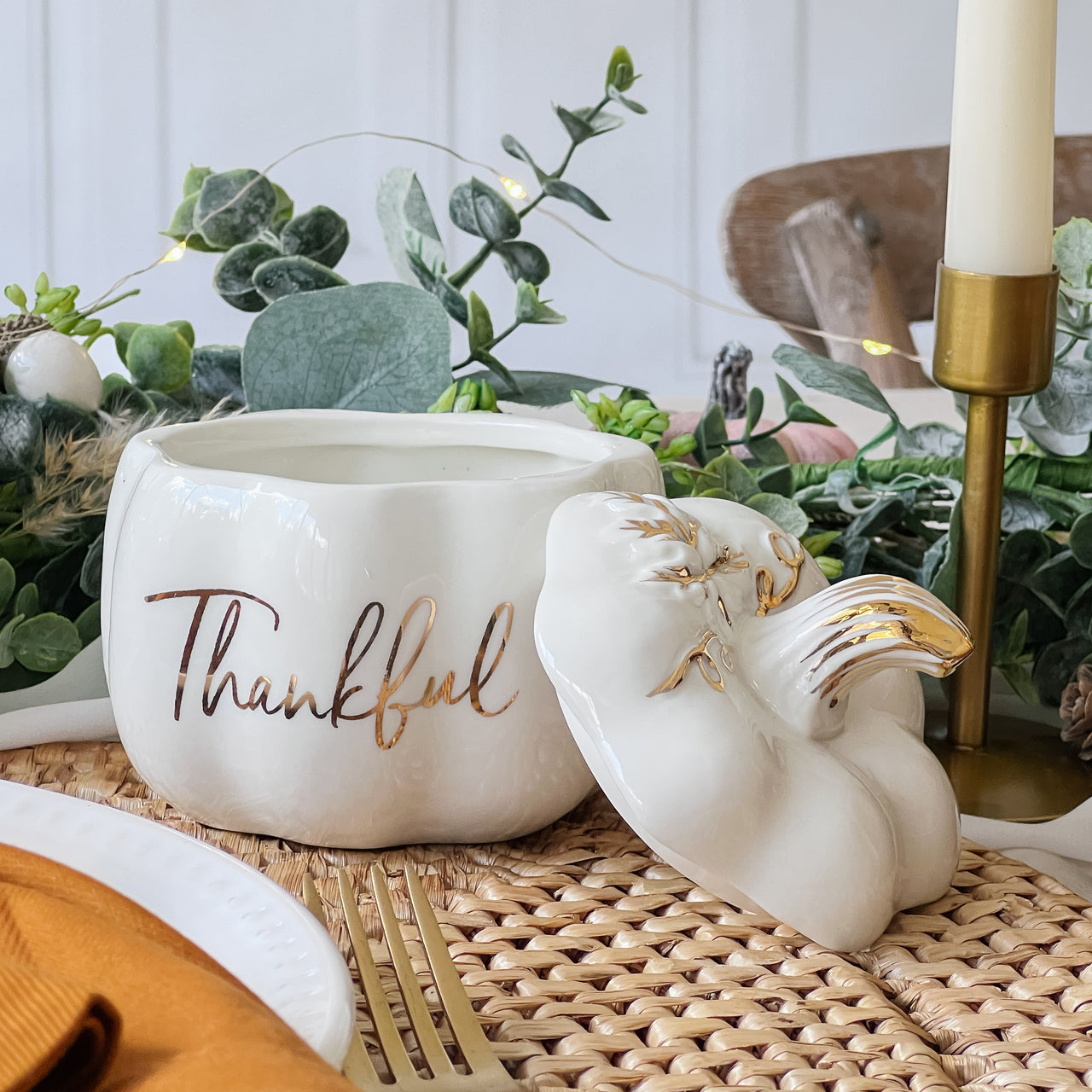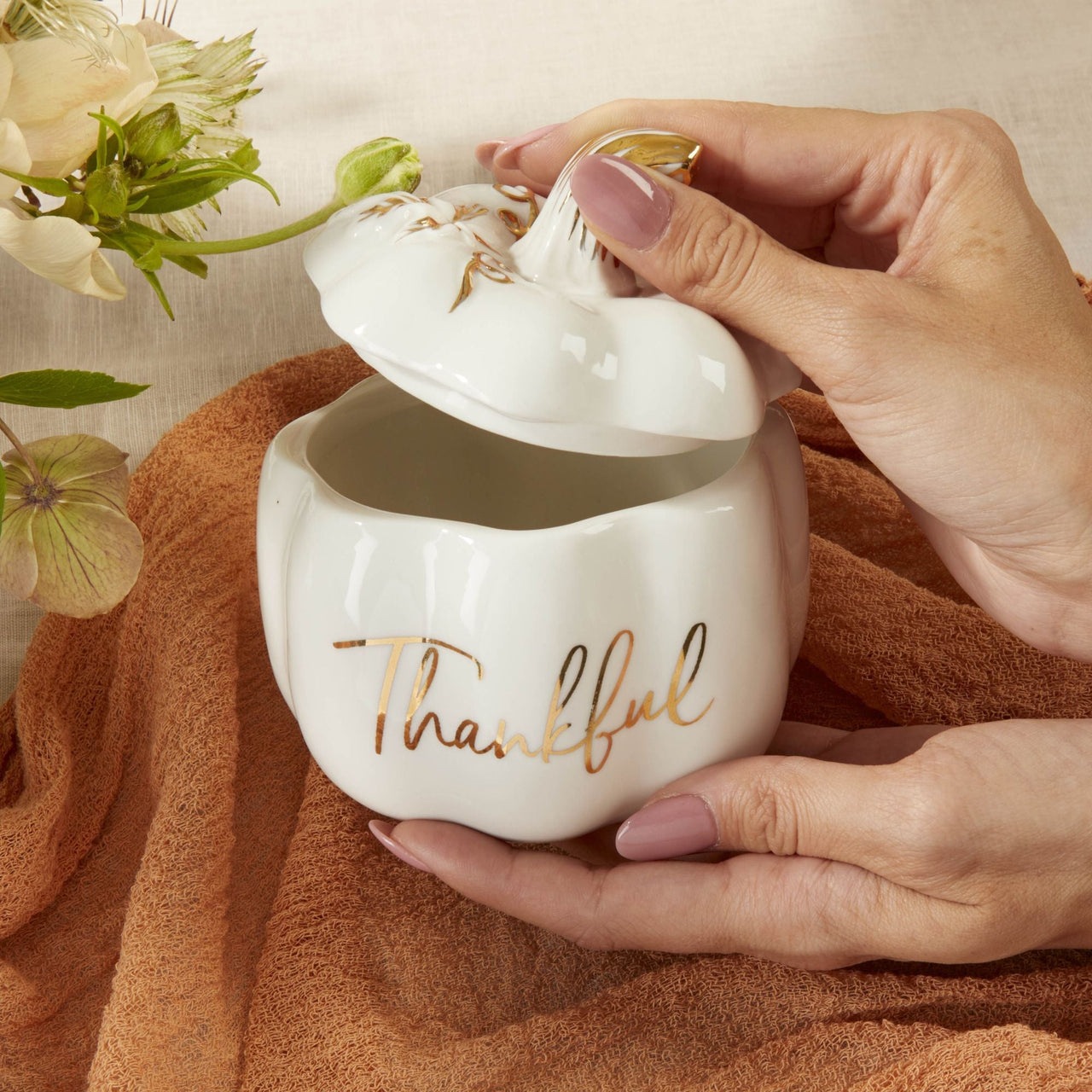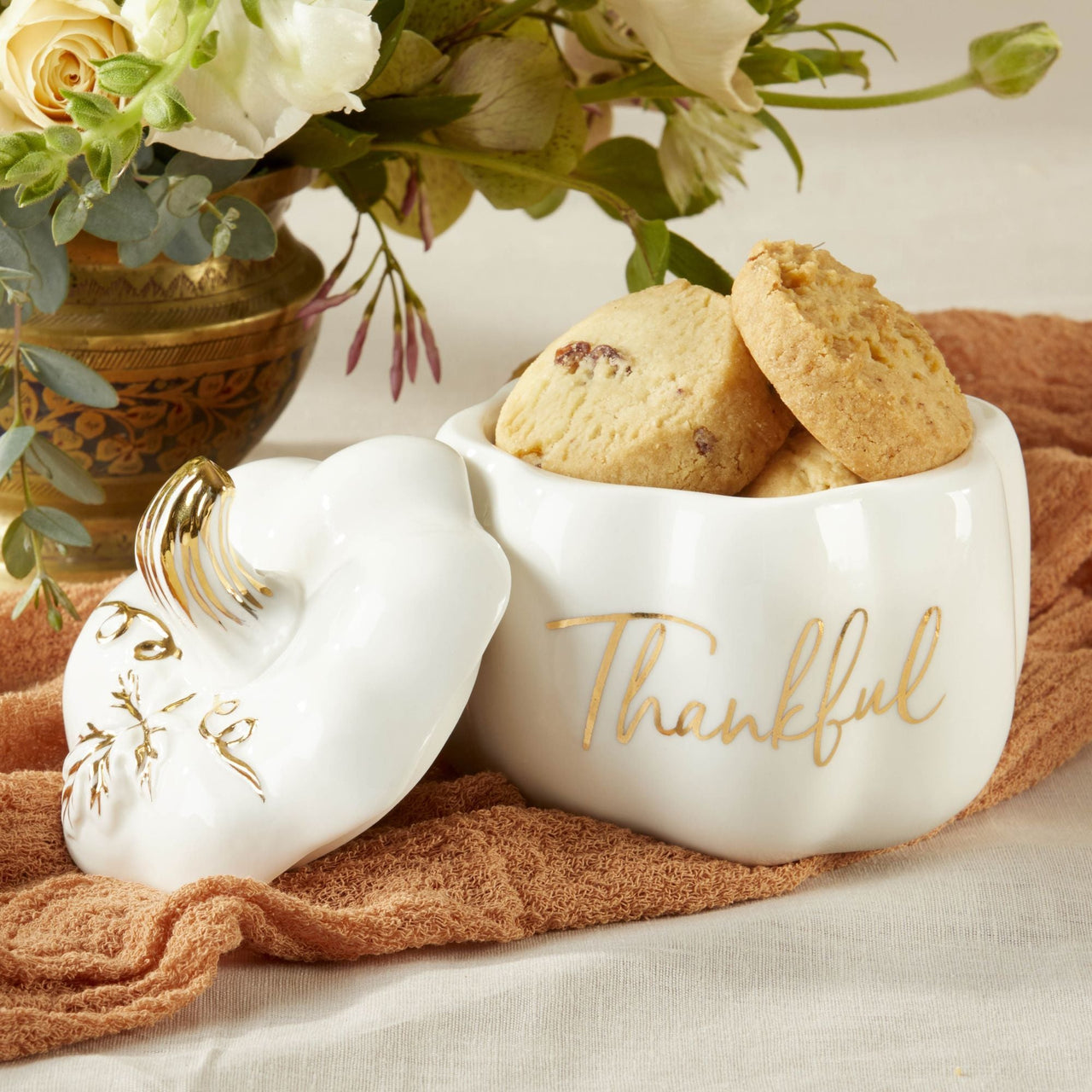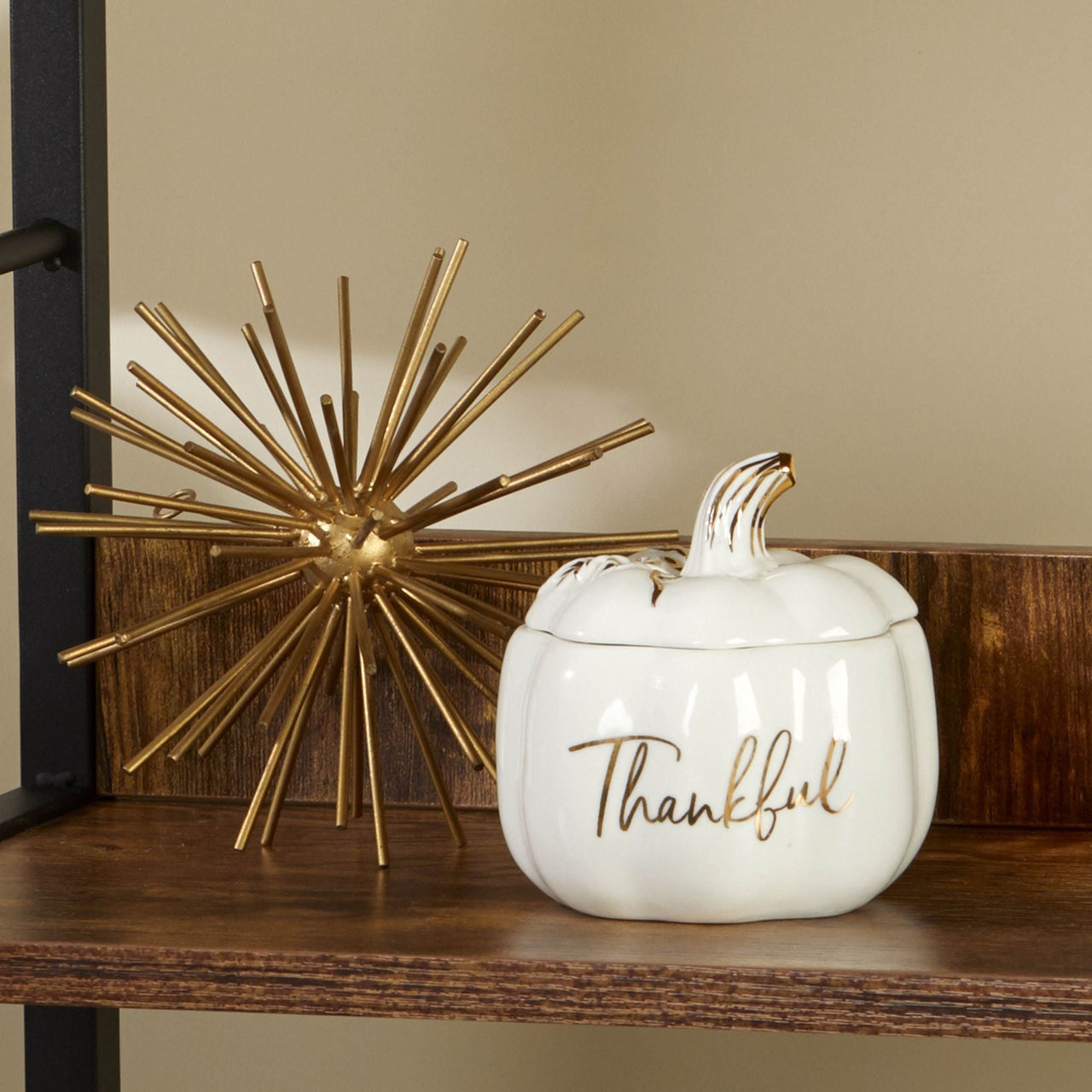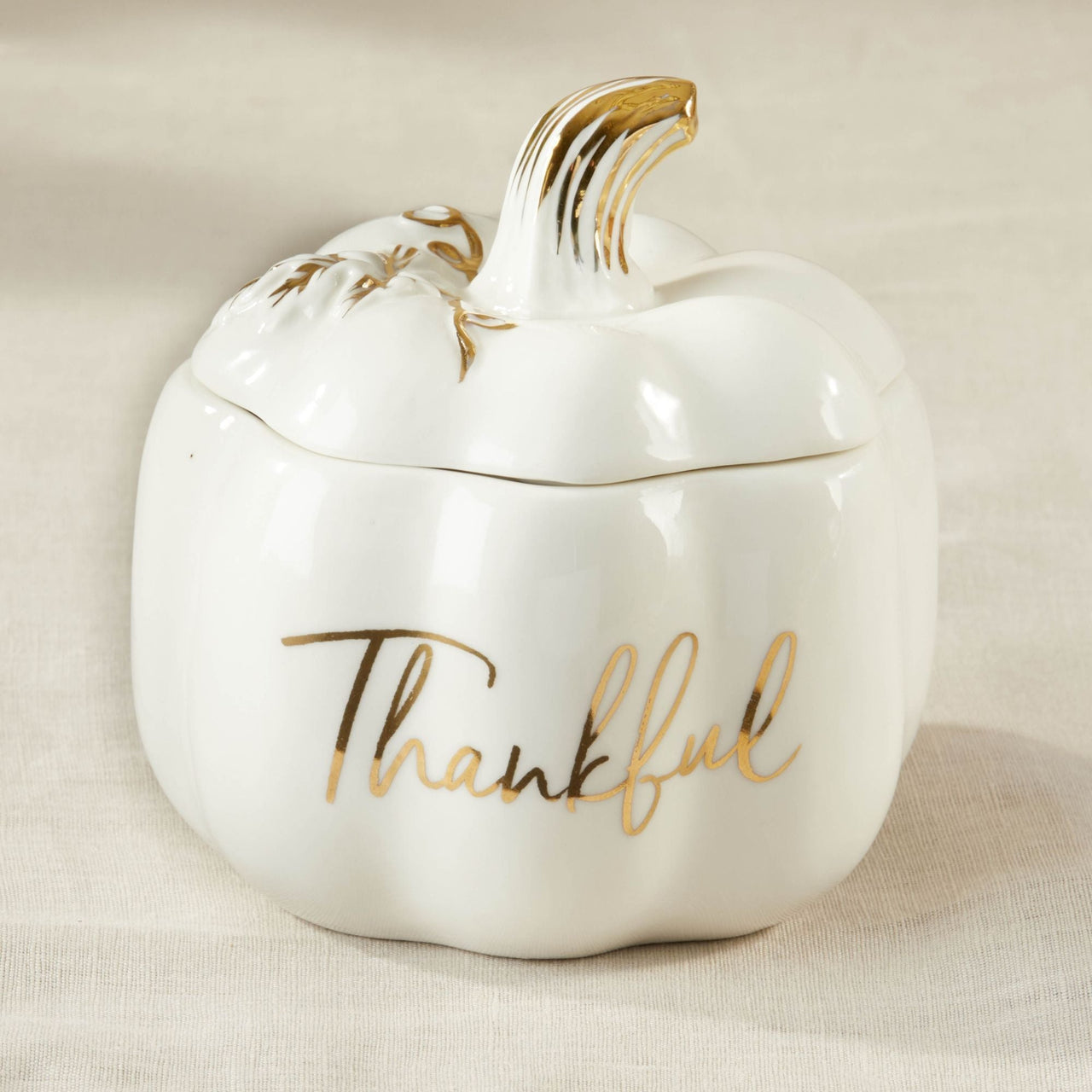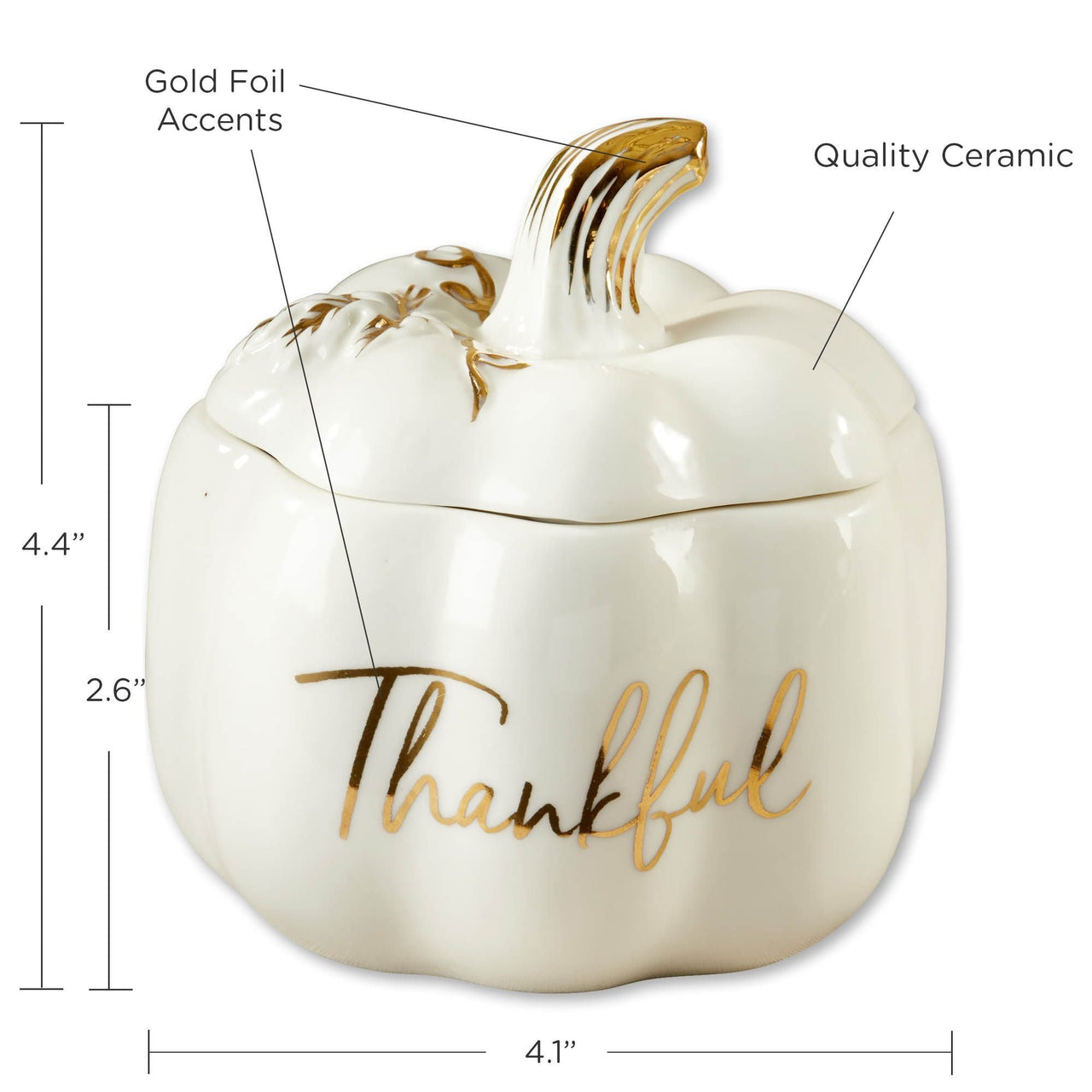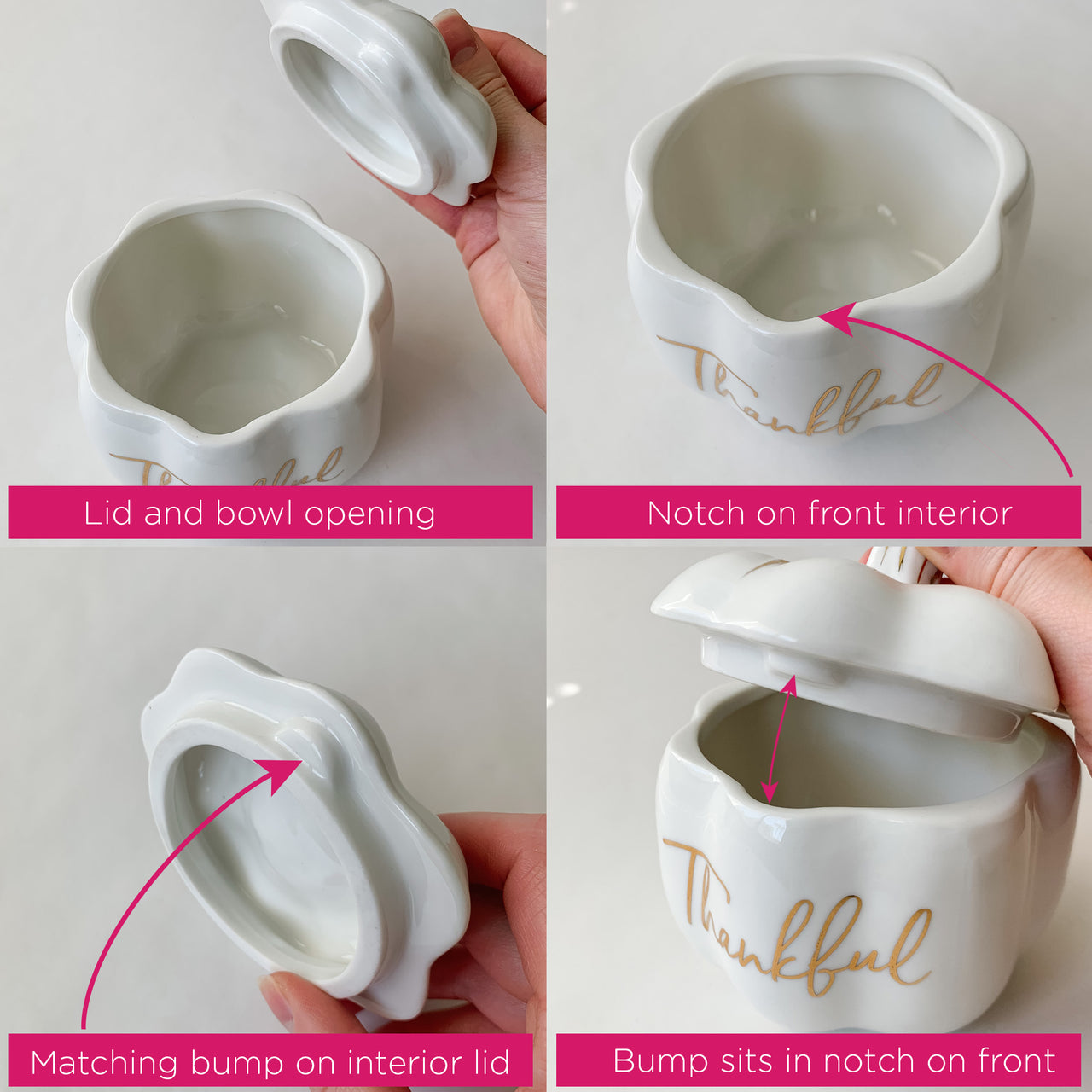 Keep your home less cluttered with the Thankful White Pumpkin Decorative Bowl by Kate Aspen. It is the perfect catchall dish for any of your needs. Figure out what you need it for then find the perfect place. You might need a place to empty your pockets after a long day. Put your keys, wallet, lip balm, change, or anything else you have collected throughout the day. When you wake up the next day, everything will be ready to go back into your pockets to start the day. No more searching for what you need.
You might need something to hold your jewelry. Use this as a jewelry dish to hold rings, watches, necklaces, or bracelets. It will add a fall touch to your necessary everyday decor. Maybe you are just looking for some cute decor, The dish will make for a cute fall candy dish. Fill with your favorite candy for when your guests come over. It will also make for a great hostess gift for the next party you are attending. No matter what your needs might be, the dish will be great but also so cute. Get yours now!