Twinkle Twinkle Advice Card & Baby Shower Game (Set of 50)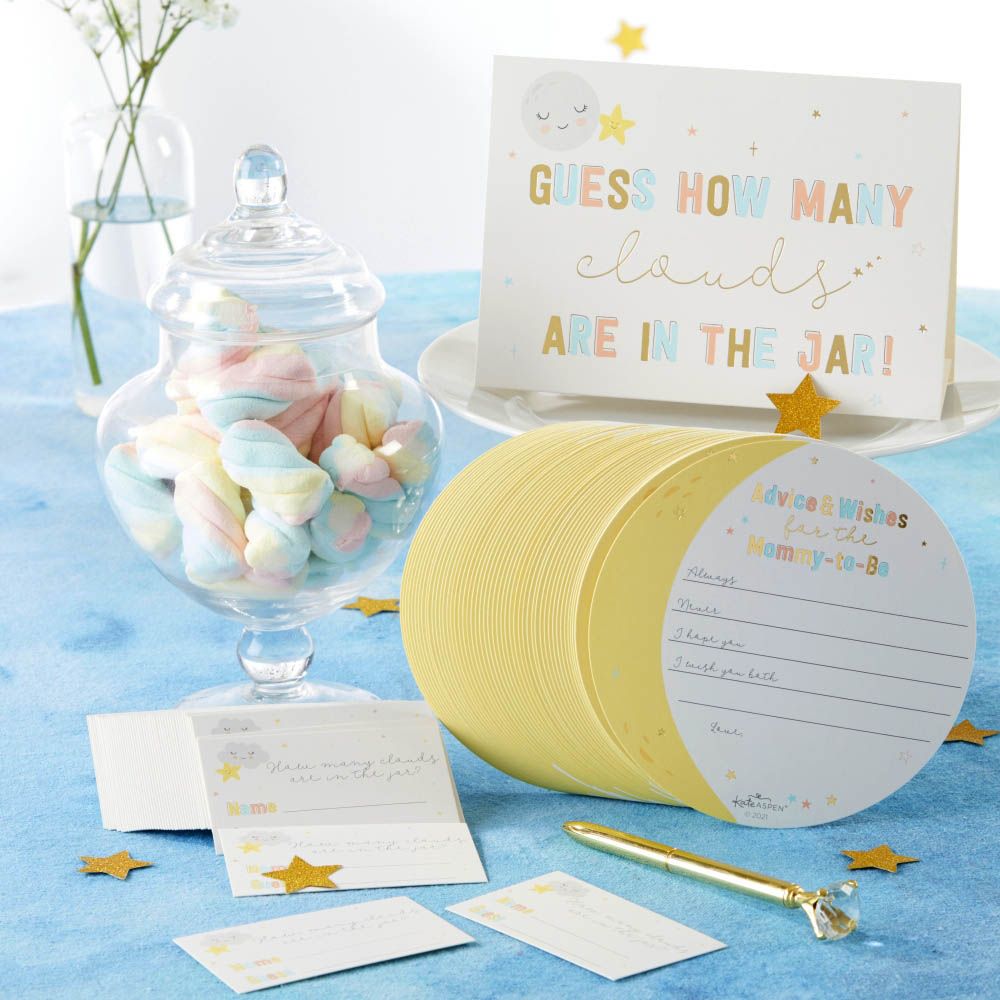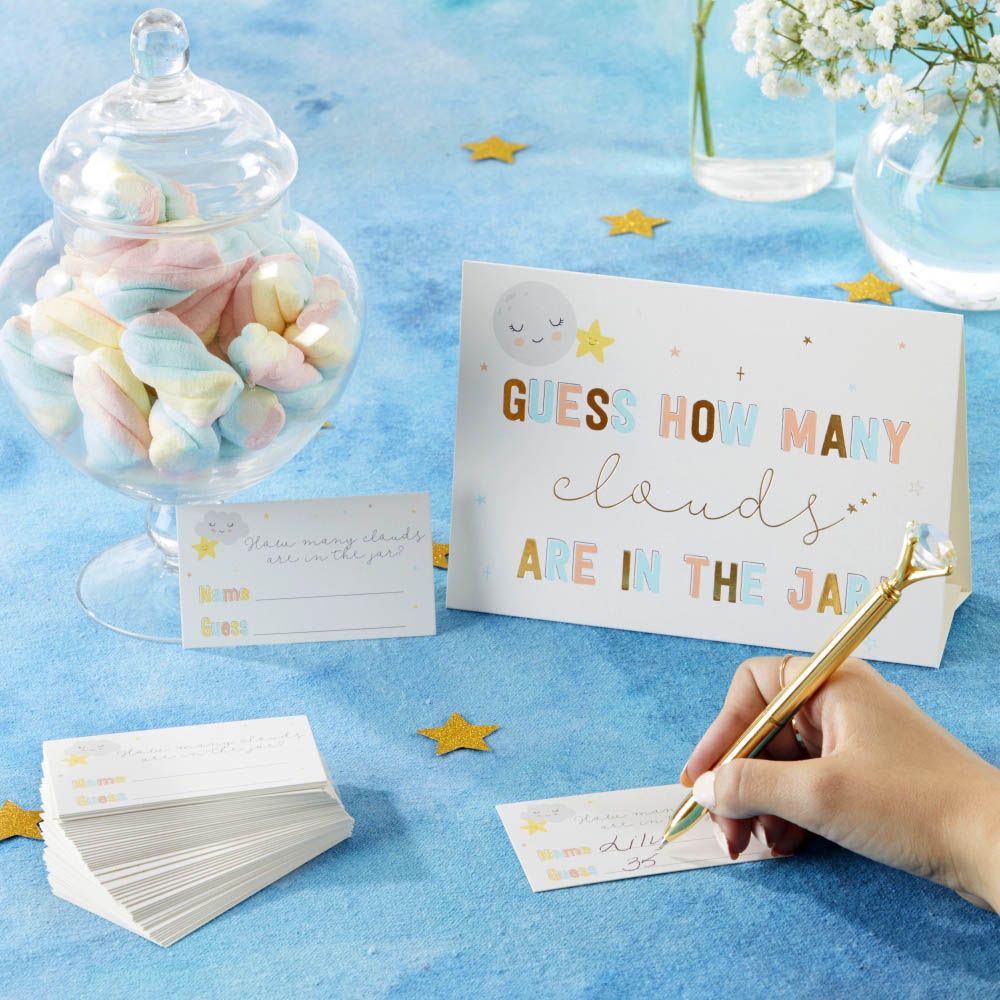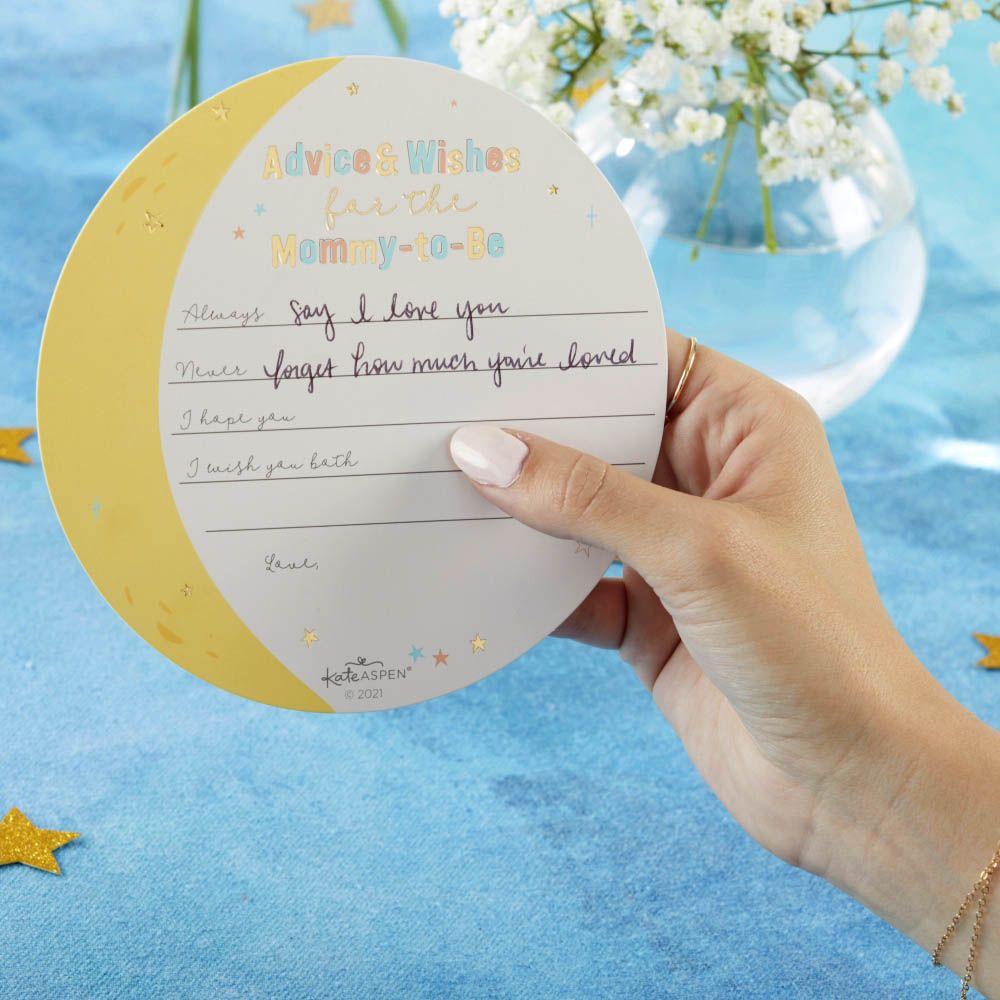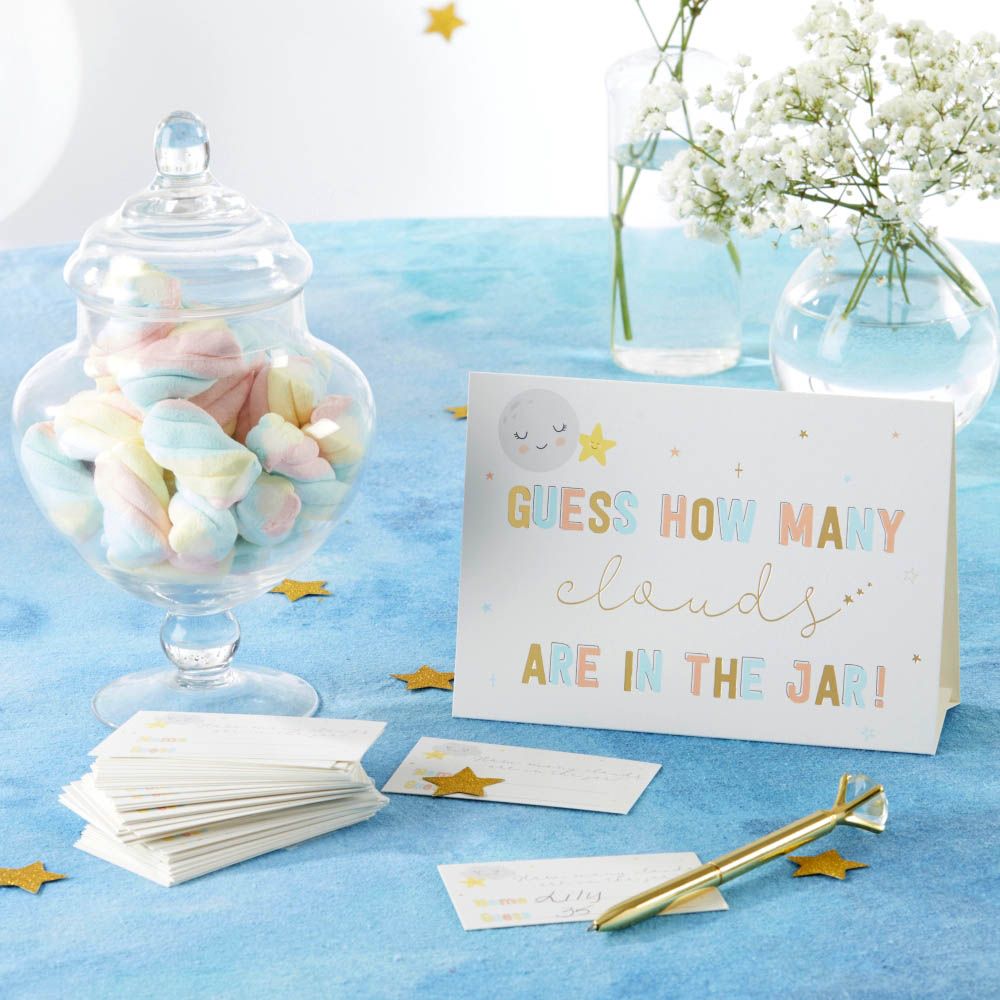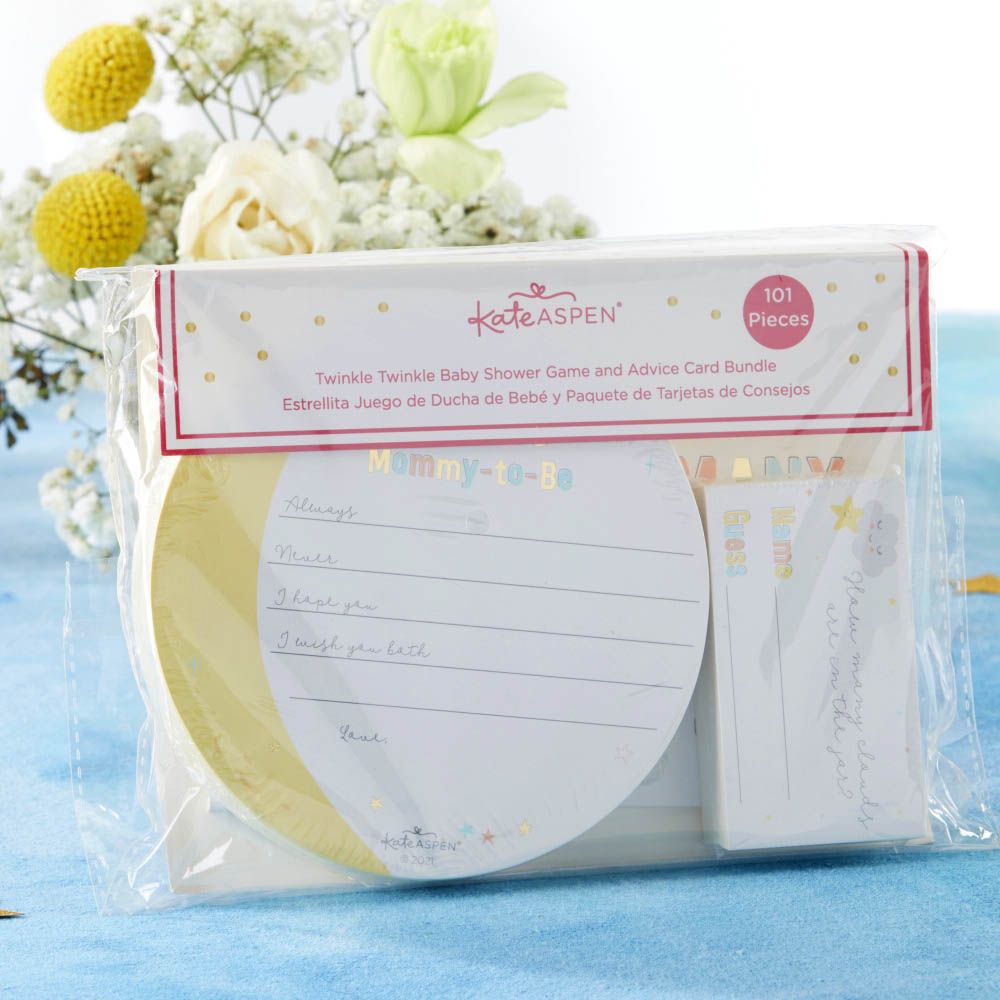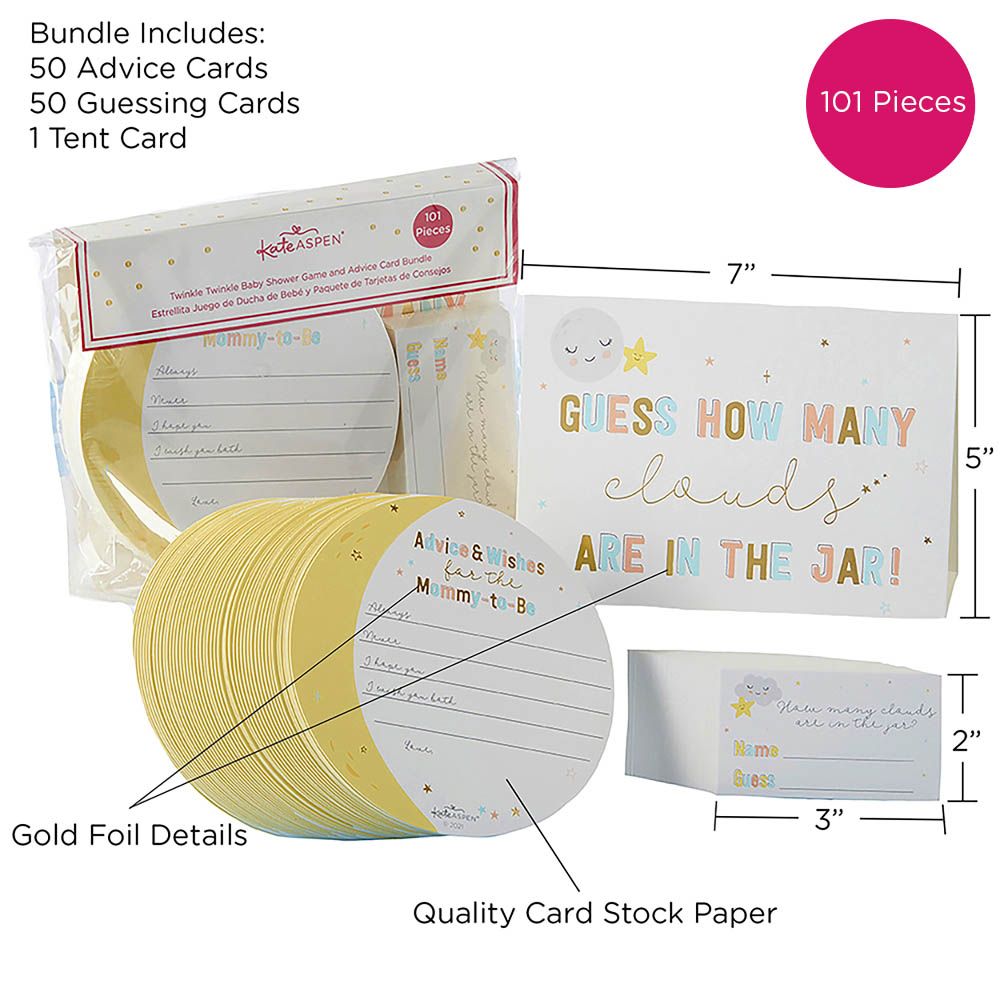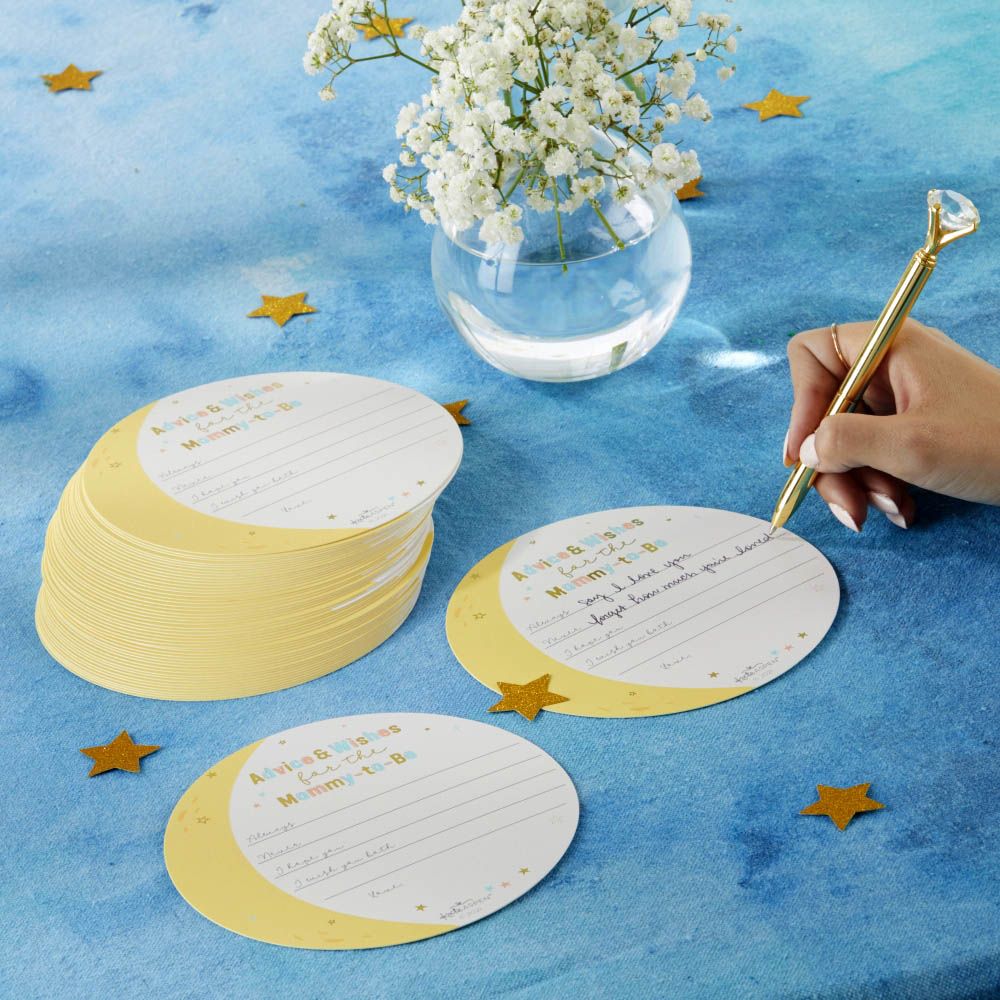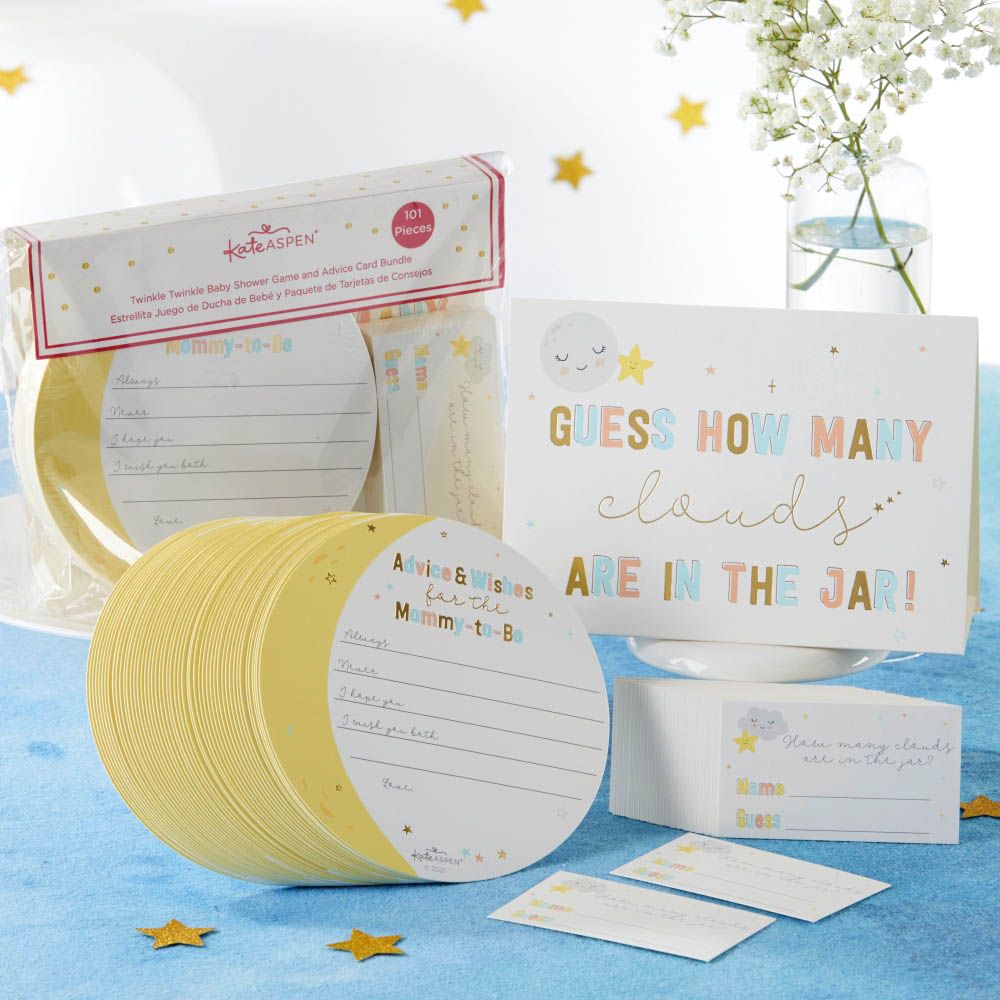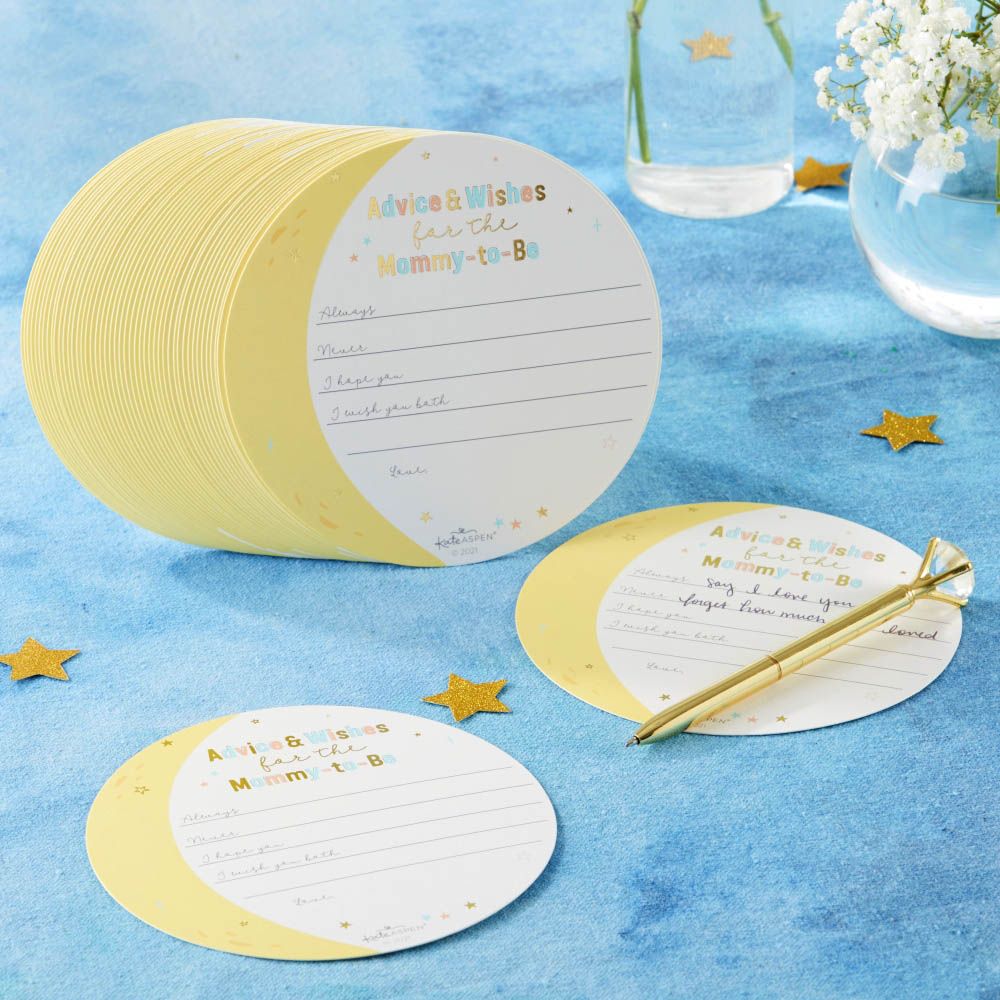 Create dazzling moments with our Twinkle Twinkle Advice Card and Baby Shower Game (Set of 50). This guest activity game set includes 50 baby shower advice cards and 50 baby shower game cards. The game cards will let guests Guess How Many Clouds are in the Jar! There is a pre-written tent card that you can place by your jar. Not to mention, the cards and tent cards are absolutely adorable with little stars, moons, bright colors, and gold accents. It's a great way to break the ice and let the guests of mommy and Daddy get to interact.
Another lovely addition to this set is advice for mommy cards. You get to give mommy-to-be your best advice and best wishes for her little nugget. Games and advice cards have become such a staple at any baby shower event. It's nice to have thick, premium cards already made so you don't have to handwrite a ton of games on post-it notes! With so much planning in play, let us help you deliver loads of fun at your twinkle twinkle baby shower!