Vintage Amber Glass Tea Light Holder (Set of 4)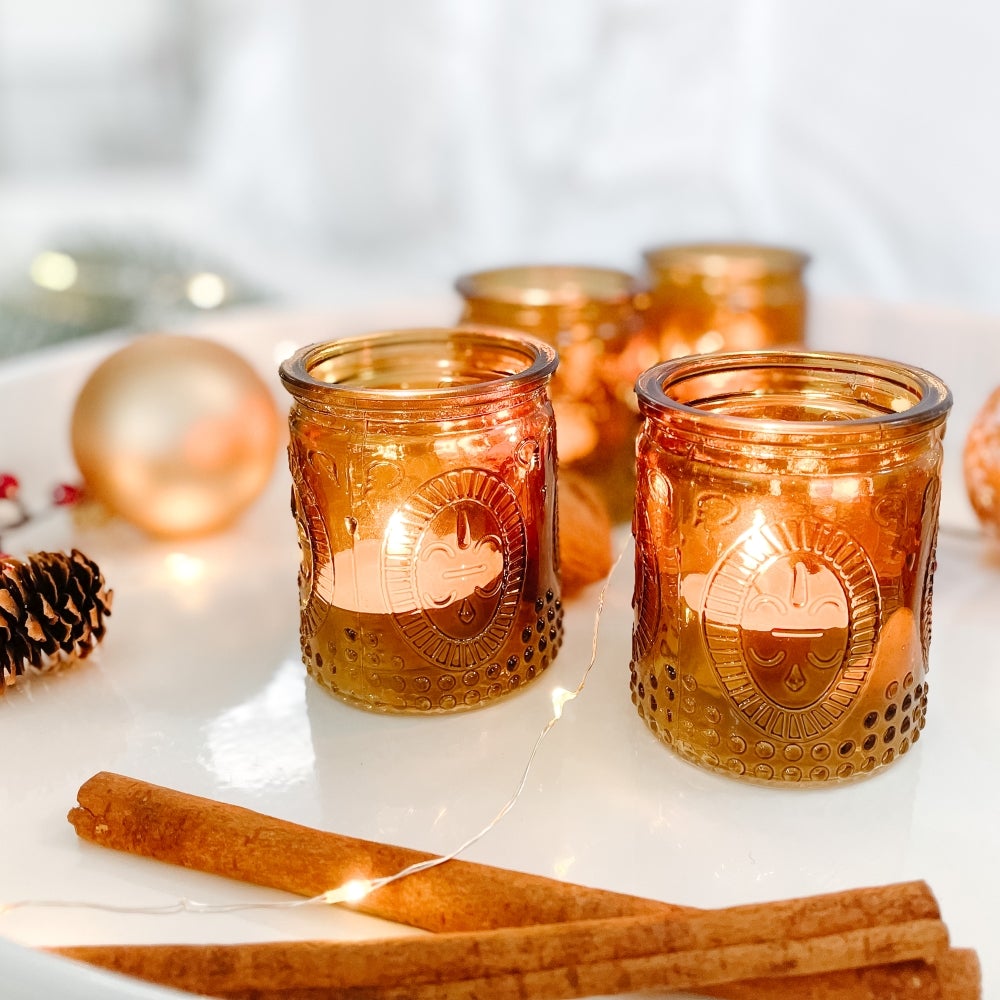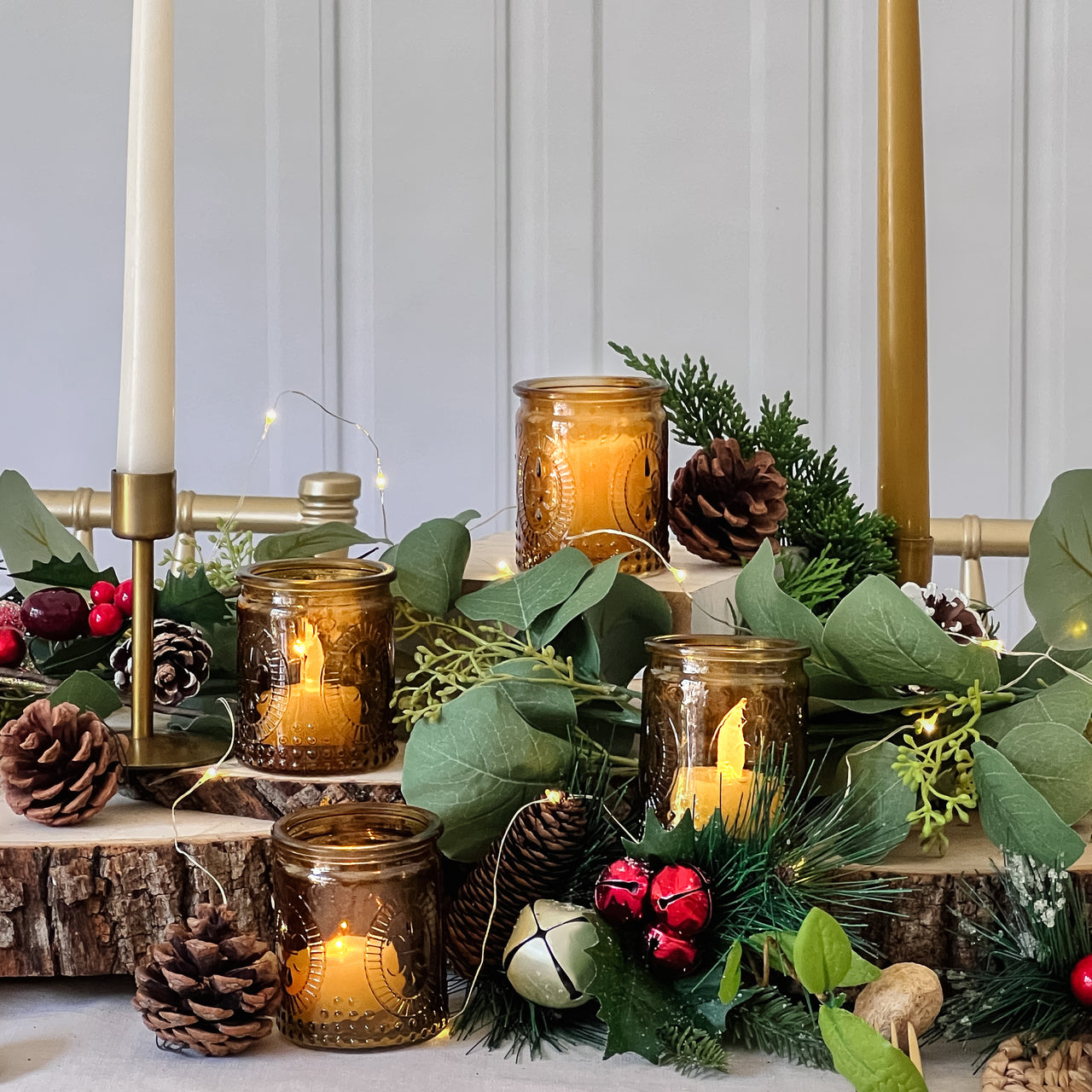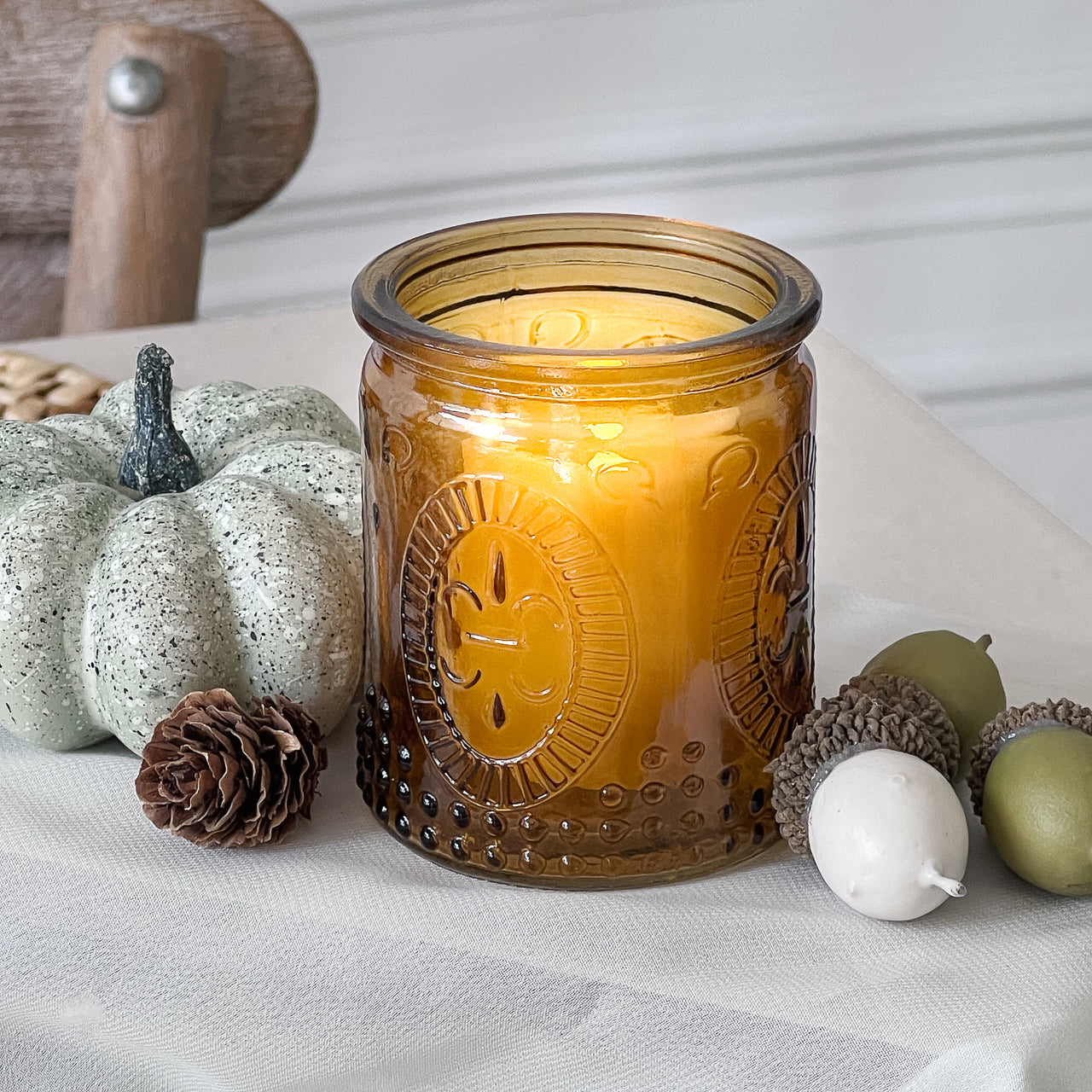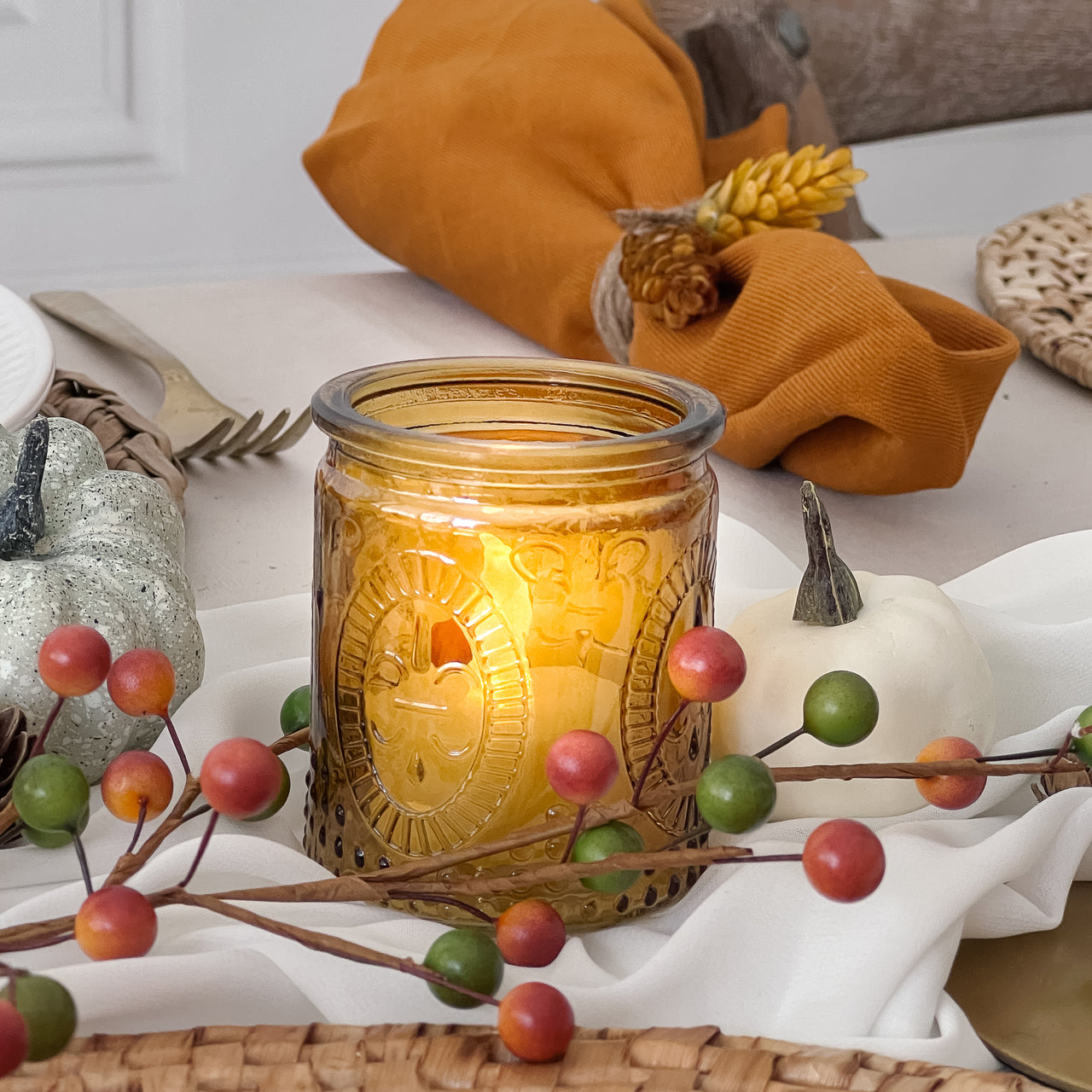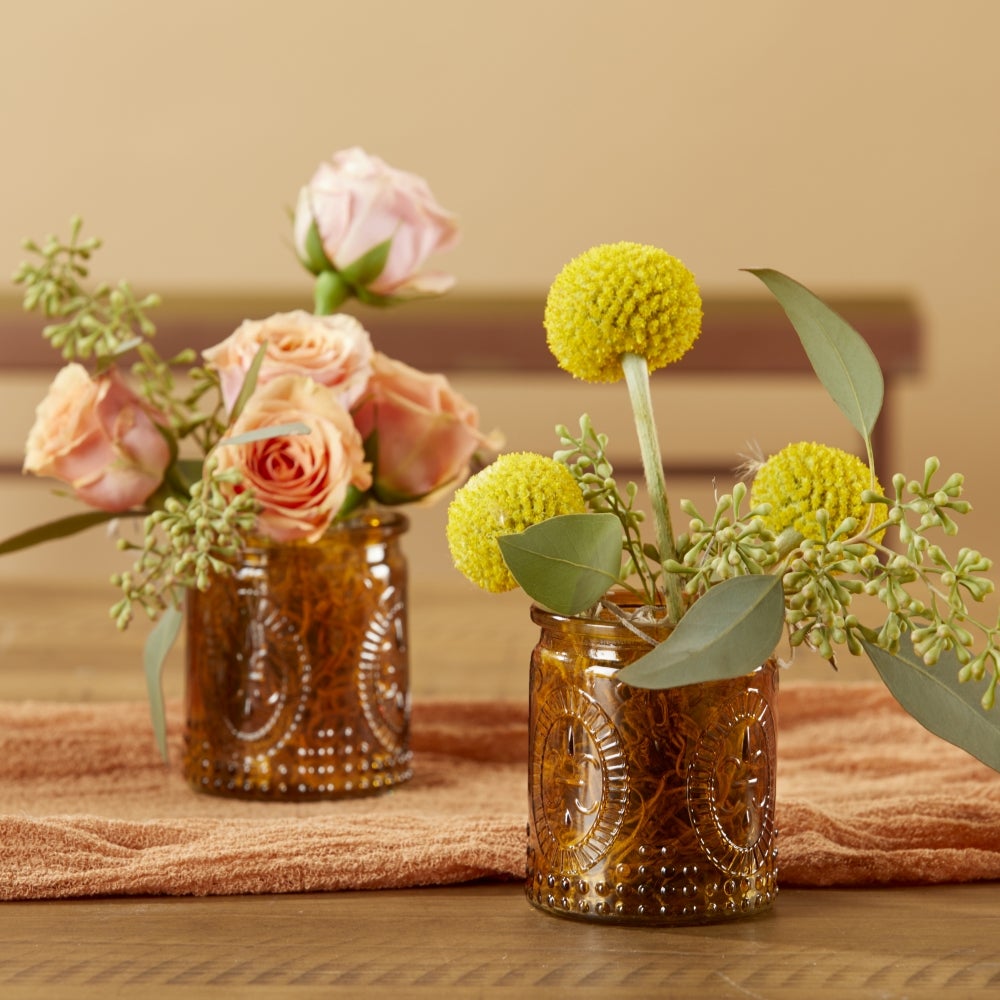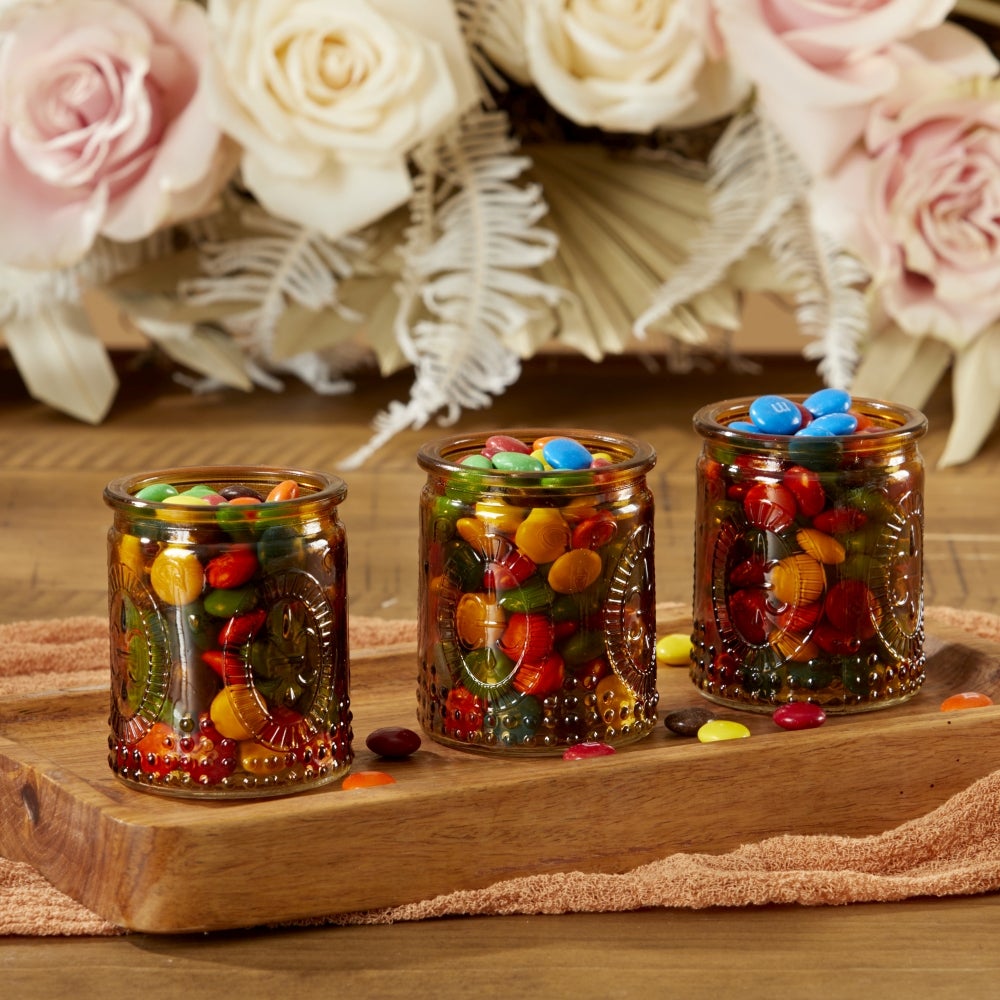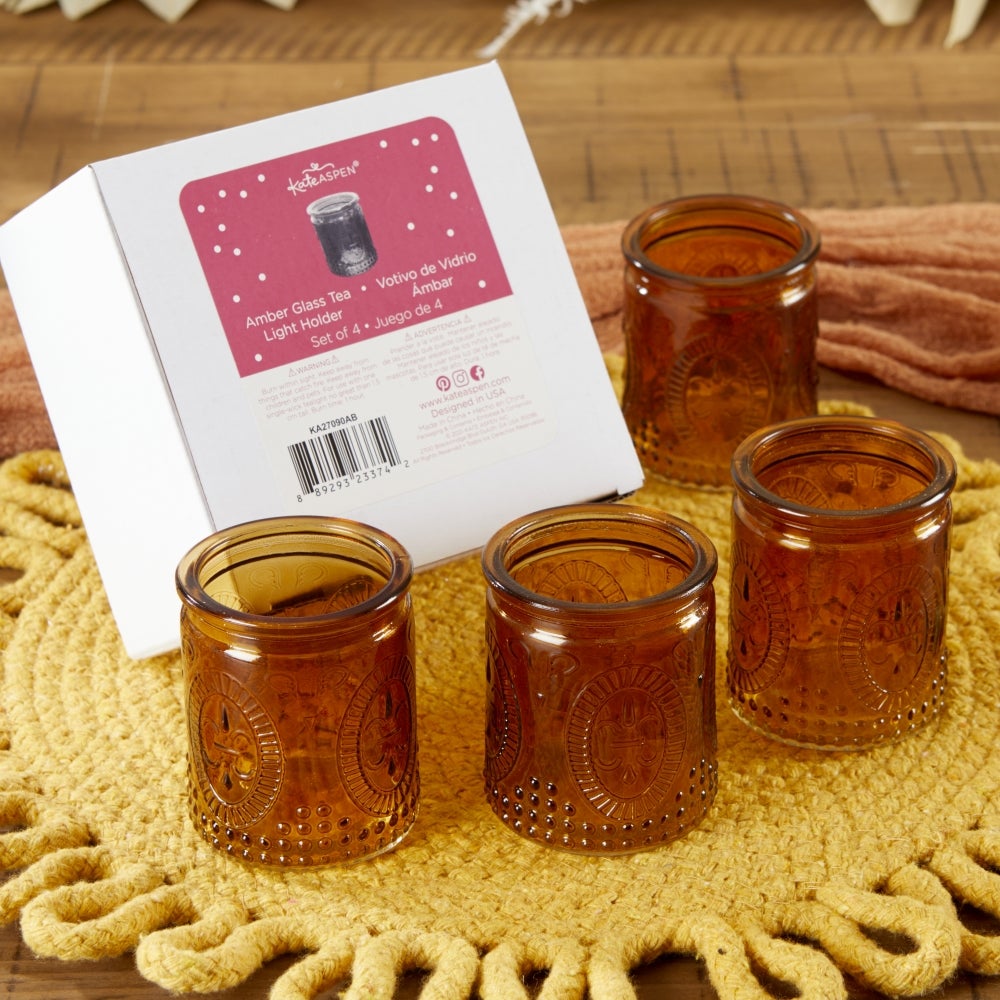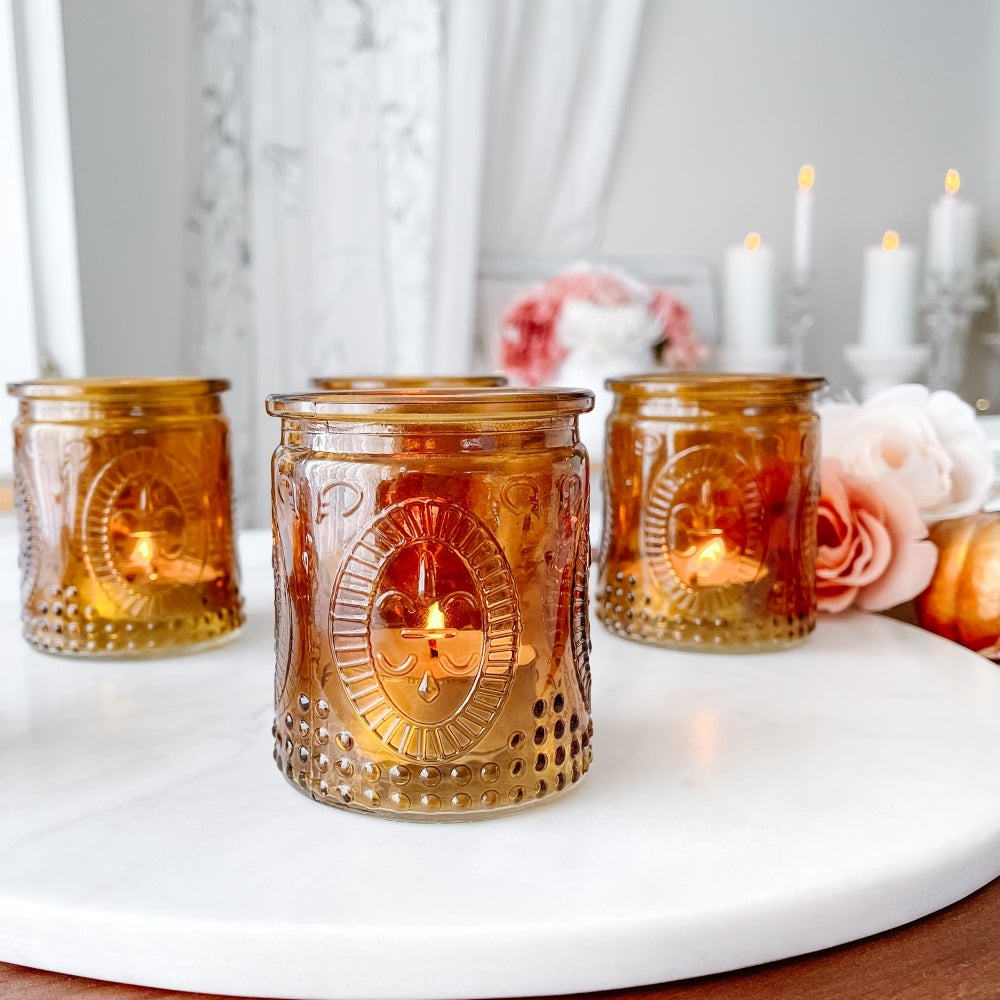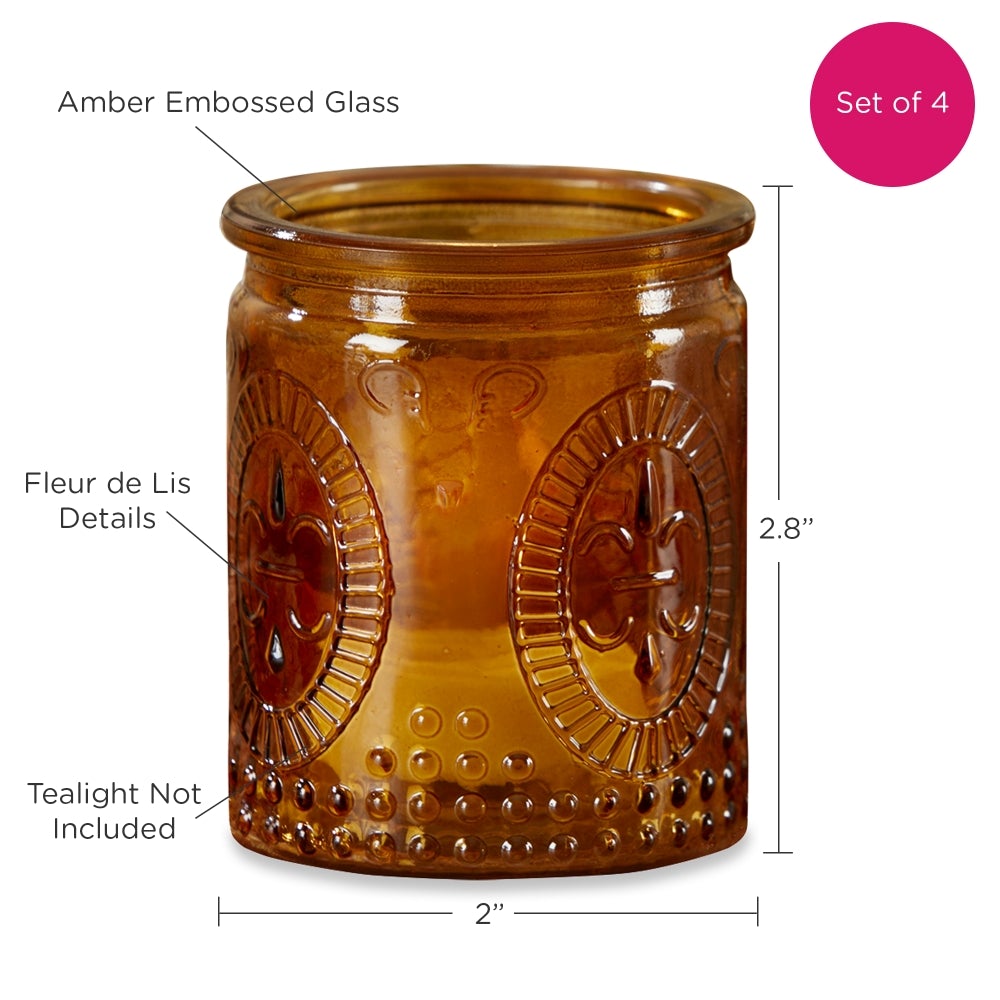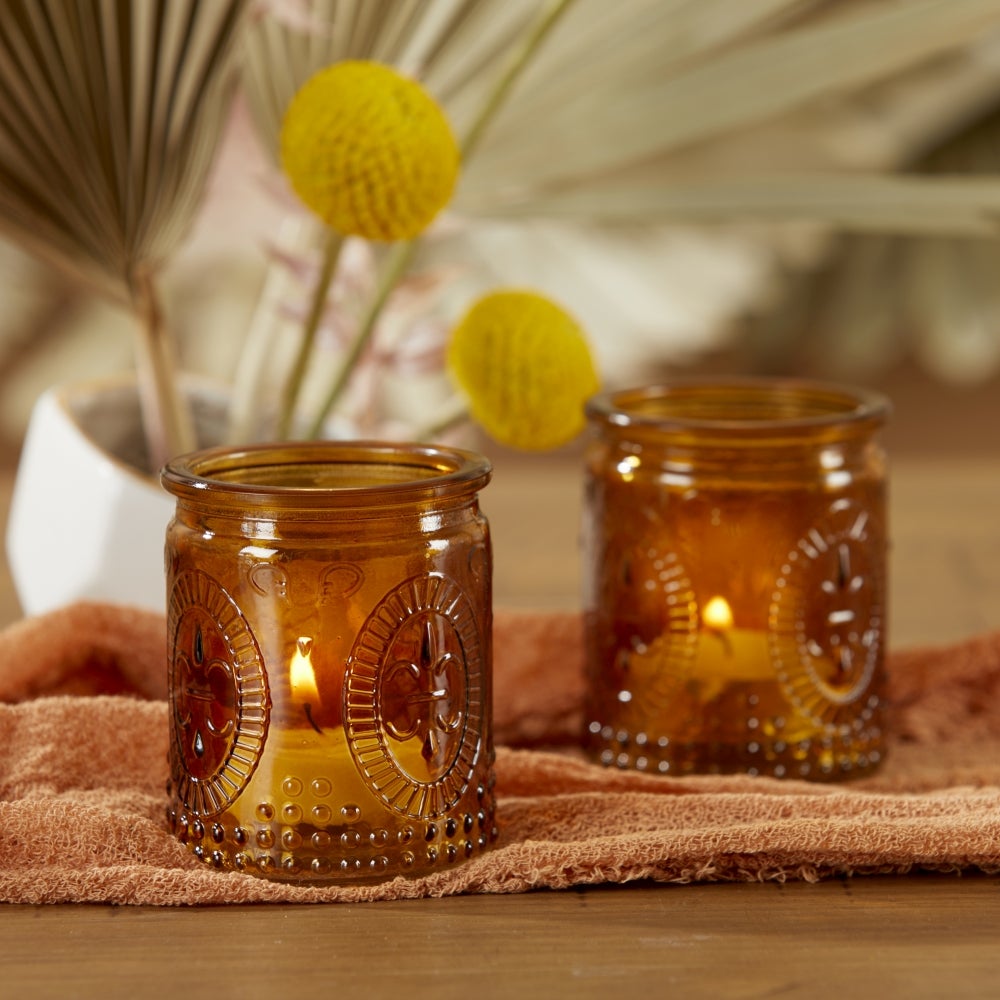 Our Vintage Amber Glass Tea Light Holder (Set of 4) is a delightful tea light/votive holder with natural colors and a simplistic design that works so well for wedding decor. When you have a certain color scheme you have in mind for your wedding, the last thing you want is a conflicting color. This set of tea light holders is amber-colored, so it's very neutral and looks good with any color scheme. They are simple enough to fit in without stealing the thunder of the true centerpiece décor items, making it the perfect complement to any style. It's a great, evergreen addition to your decorations because you can use them for a wedding, fiesta, baby shower, bridal shower, birthday party, etc. They have unlimited potential!
We always strive to make pieces that have several functions and this is one of them. You'll always have something you can use to decorate with as long as you have these. Your home decor, wedding decor, and party décor will be set with at least one staple piece. Then you can decorate your home or events with any and all colors of the spectrum. The embossed design is hippie chic with bohemian vibes. The amber color is very natural and elegant. Make these amber glass tea light holders yours today!