Vintage Smoke Gray Glass Tea Light Holder (Set of 8)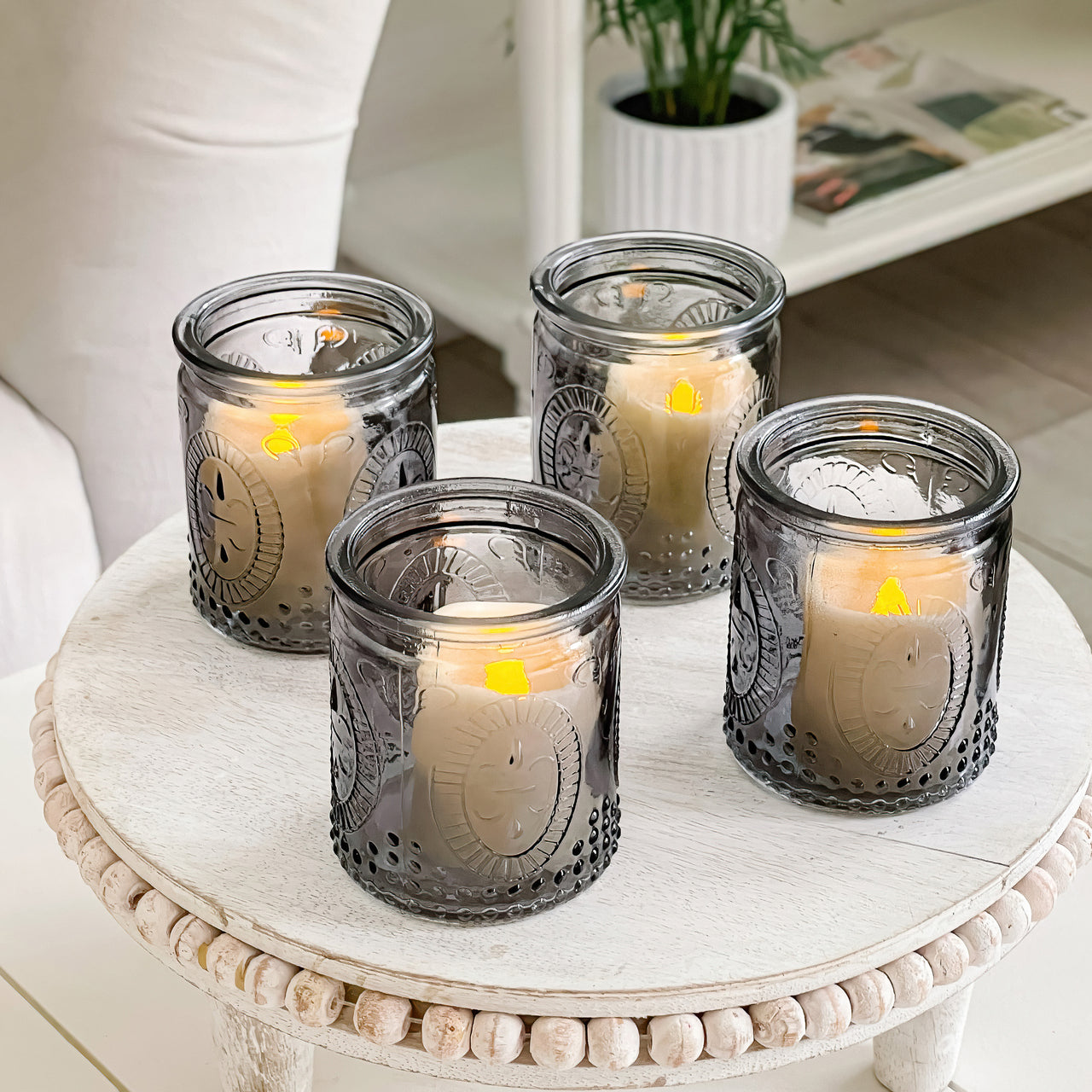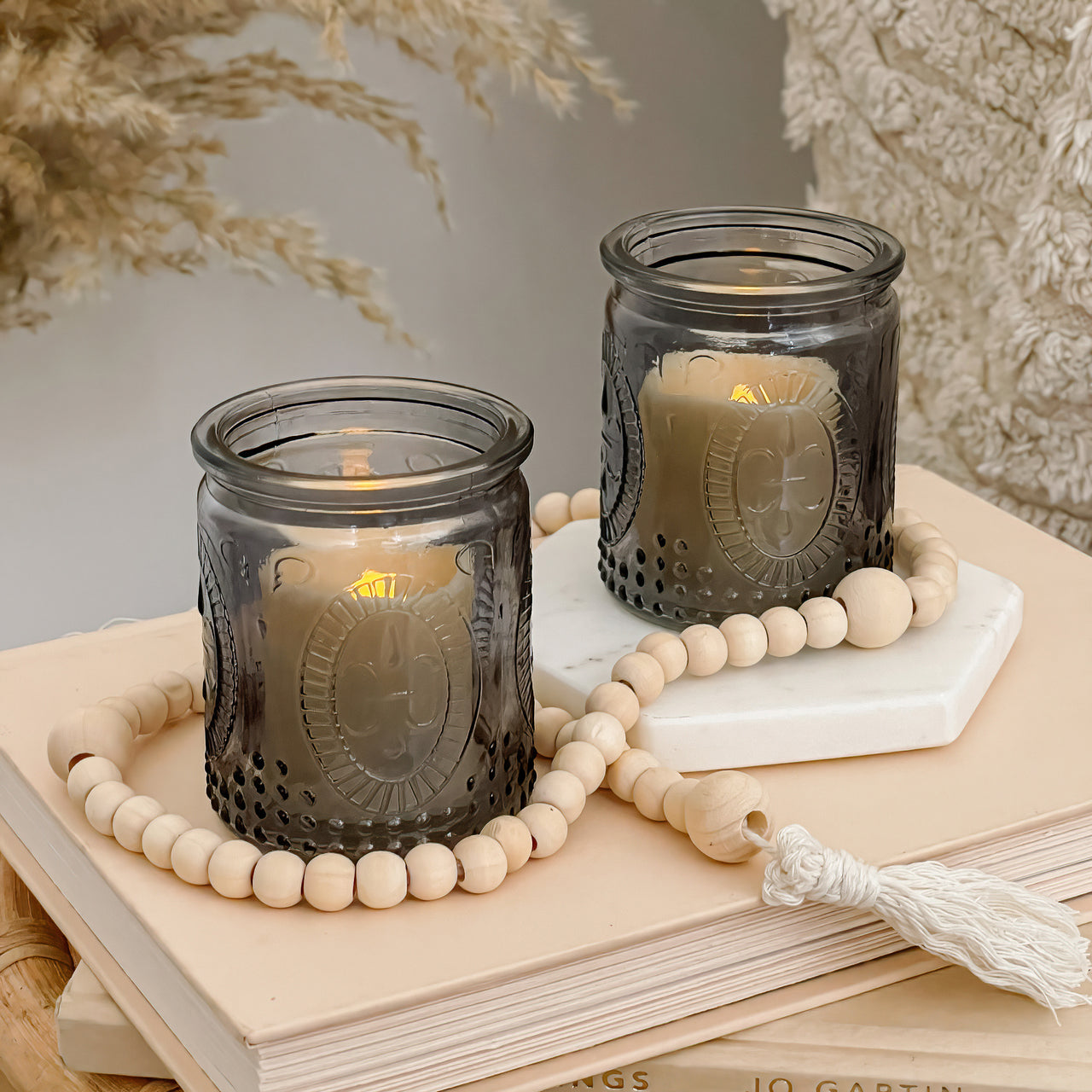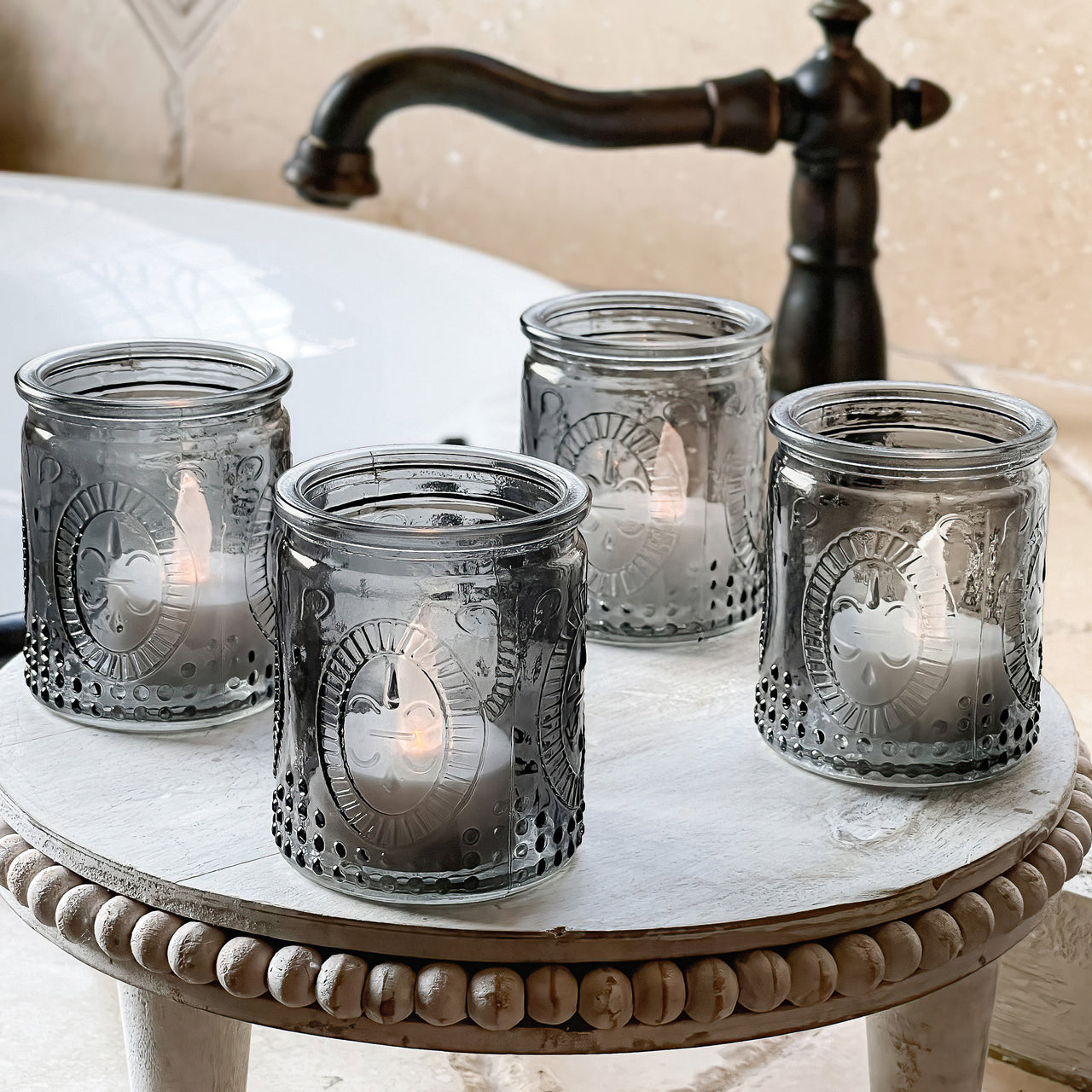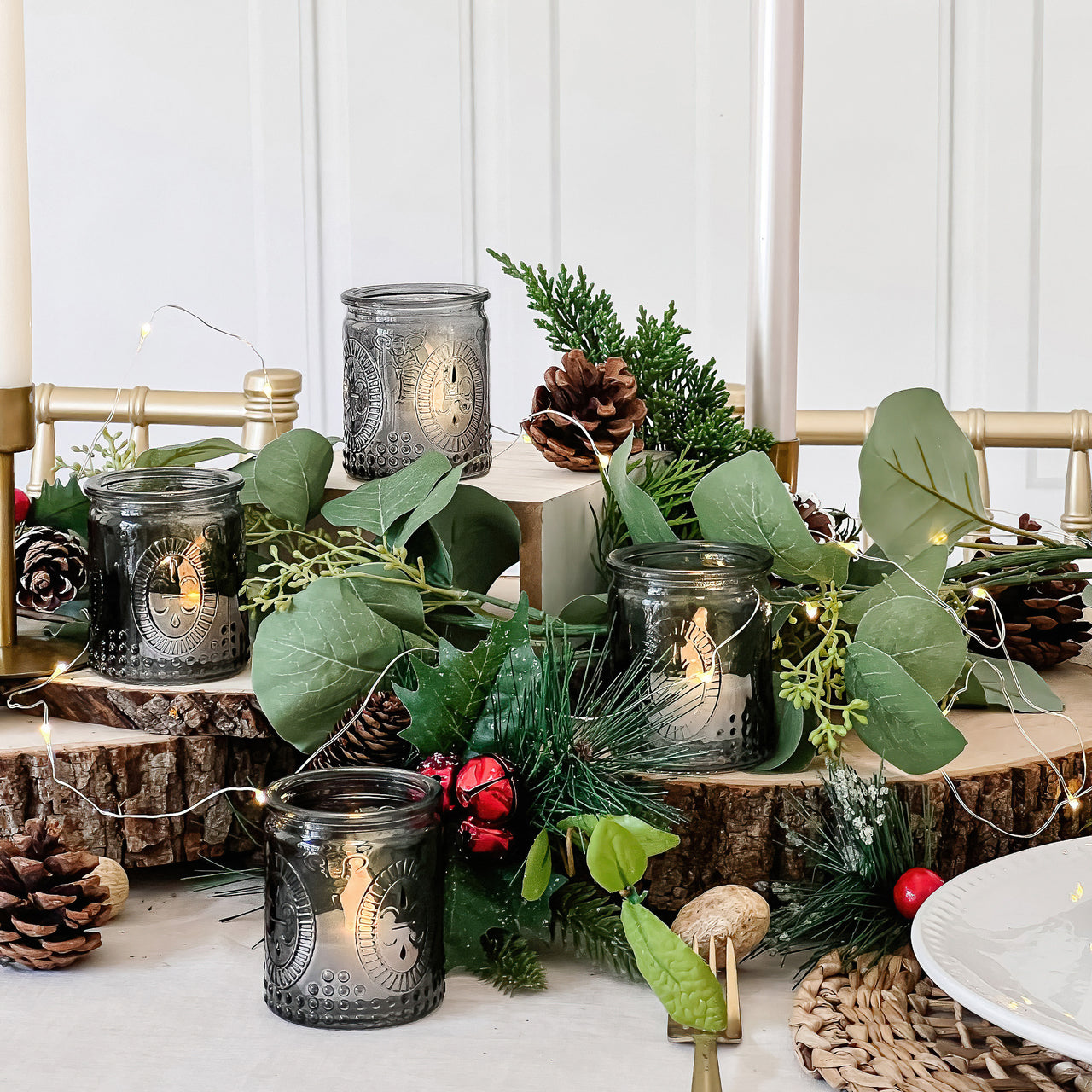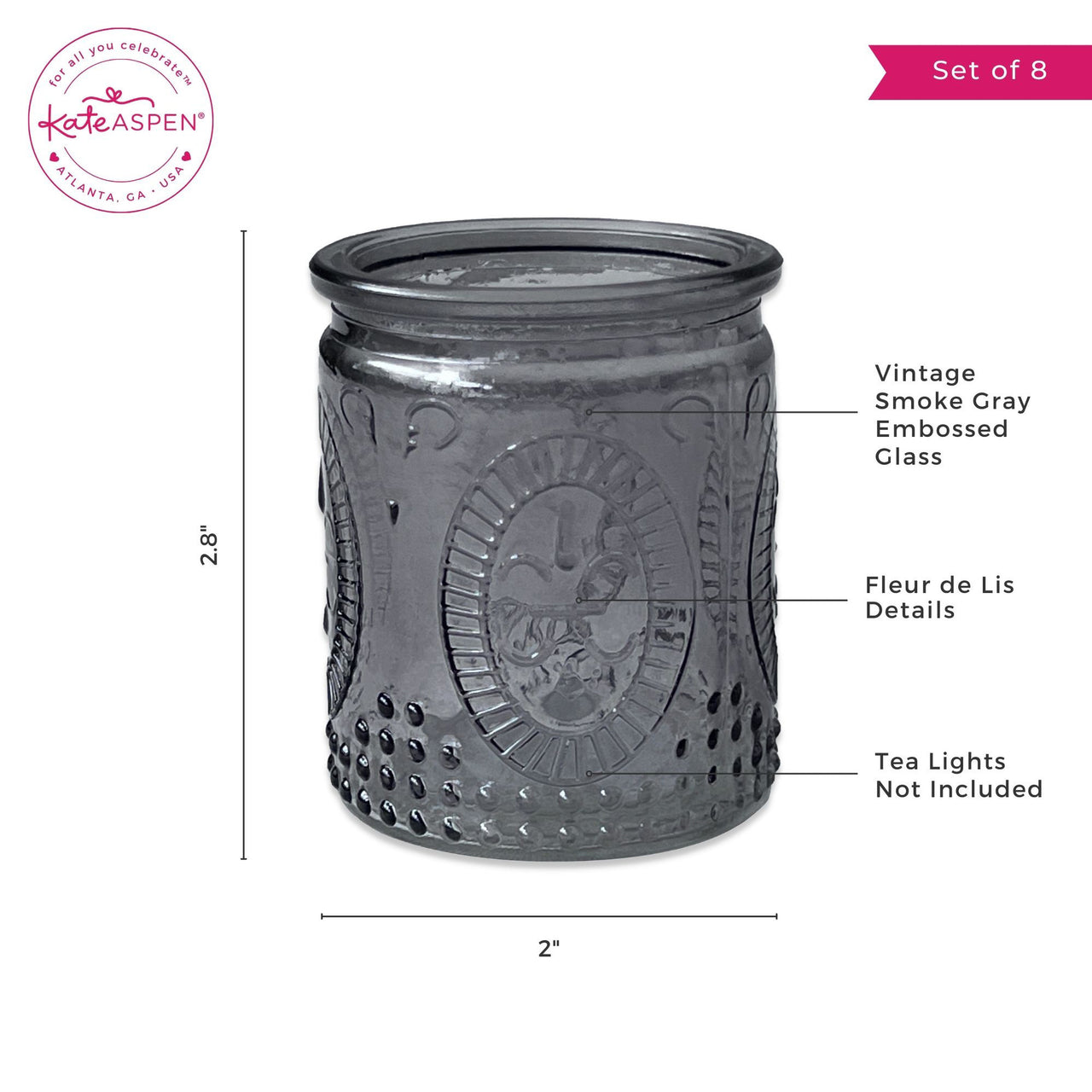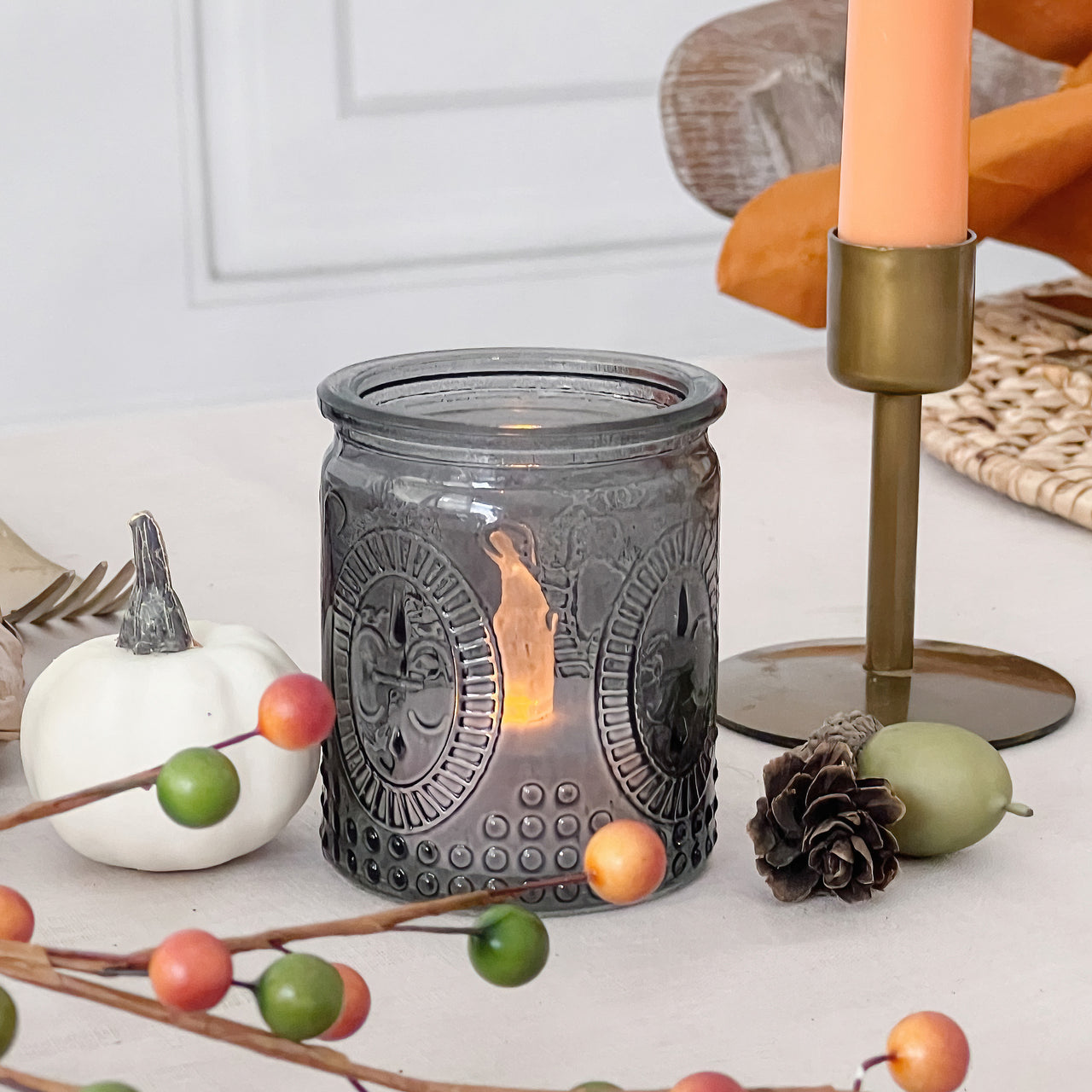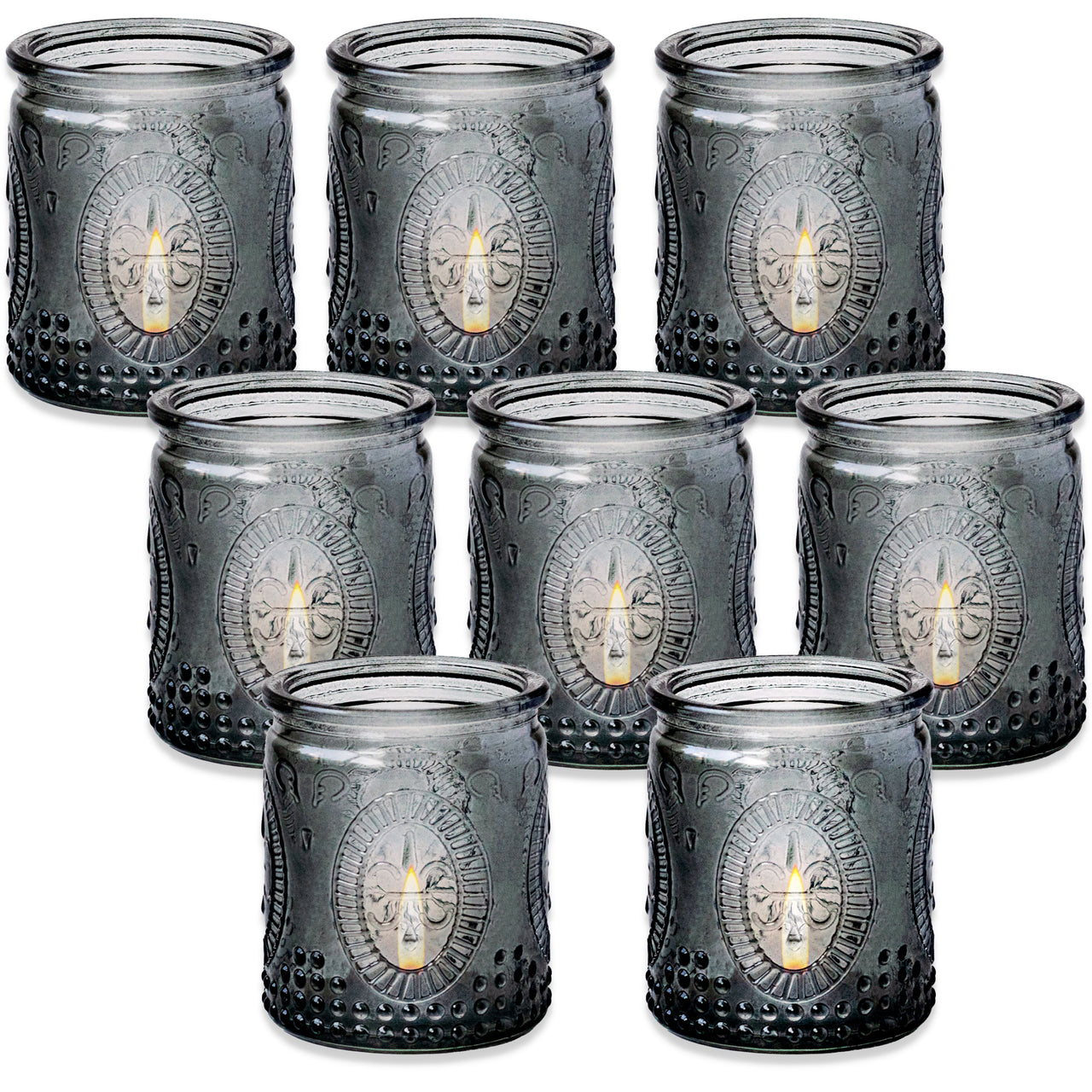 Our Vintage Smoke Gray Glass Tea Light Holder (Set of 8) are embossed with flor-de-lis, which has been used as a symbol for royalty for centuries. This classic design combined with the vintage color of the glass will make these votives stand apart. If you look closely at these votives you will see that every space was used intentionally while embossing it which gives your candle light a more dynamic glow. The color and the design give you a gothic vibe without being too overpowering which makes them great for a night time wedding to help bring in the drama or added to a dark space to embrace the dramatic design. Perfect for those winter months parties like halloween but with a classier feel. These also look great on an ofrenda for the celebration of the Day of the Dead.
No matter how you use them our Vintage Smoke Gray Glass Tea Light Holders are sure to be bringing all the romance and drama with them. The design and the color set a romantic ambience to any space. You can use them tucked in with floral arrangements on your table to bring a bit of light and drama or used spread out on your table to add a candle light vibe. They are perfect for a wedding aisle in the moonlight and great for your bookshelf. These vintage glass votives are so versatile that you are going to want to stock up to give them as gifts for your wedding guests or use for home decor. They are great to give for hostess gifts or the perfect housewarming party gift.