Wedding Guest Book Alternative - Botanical Garden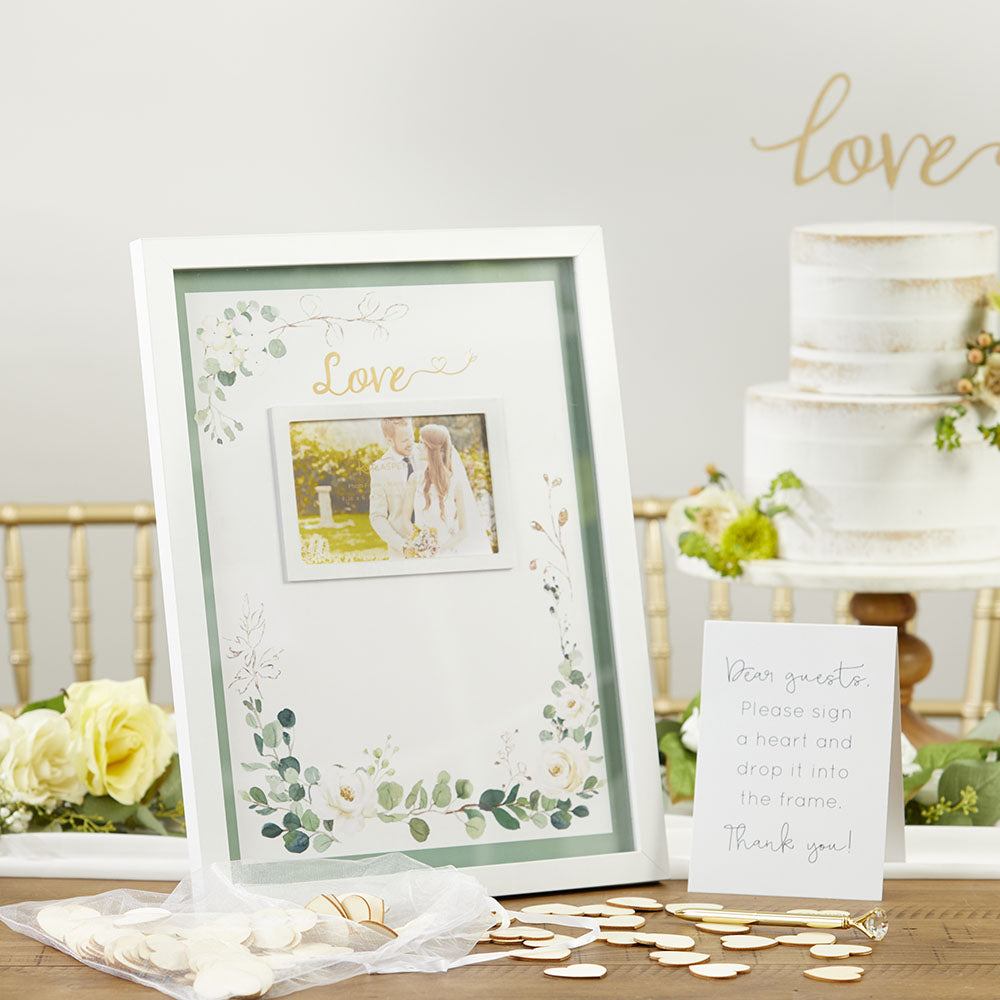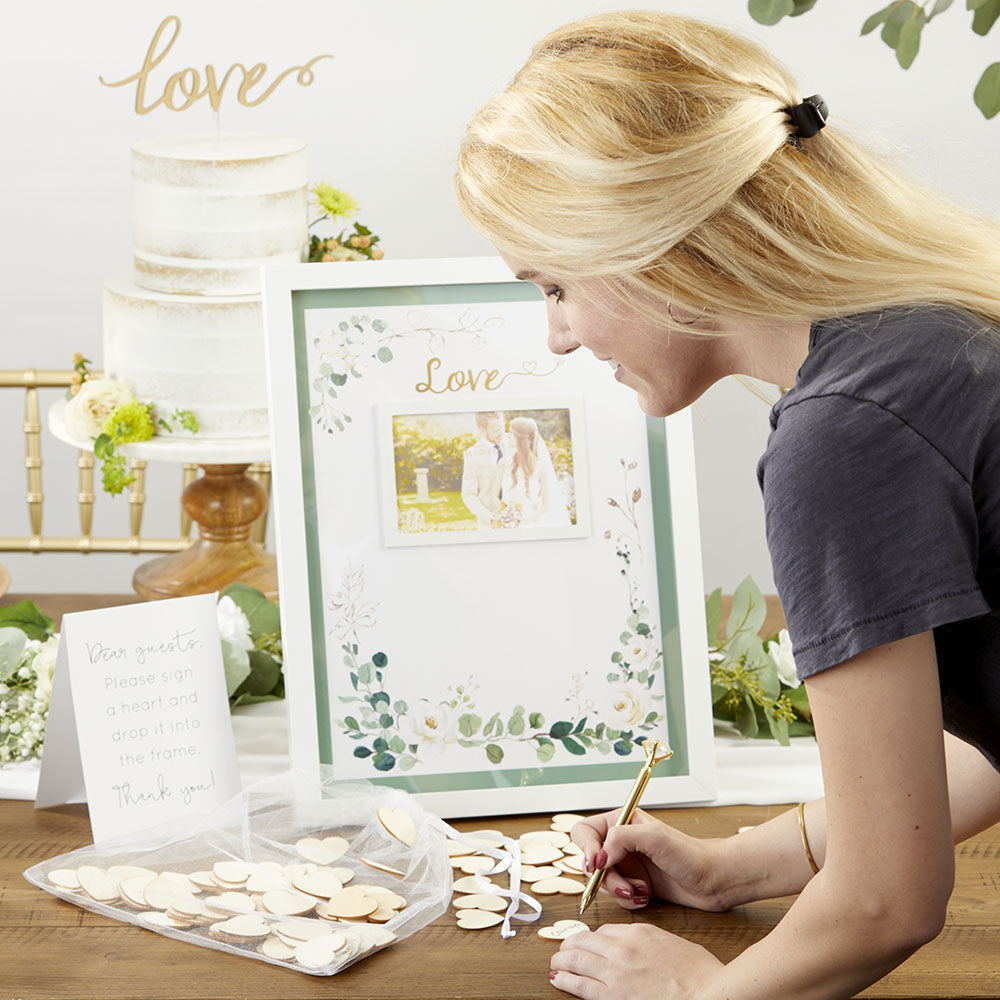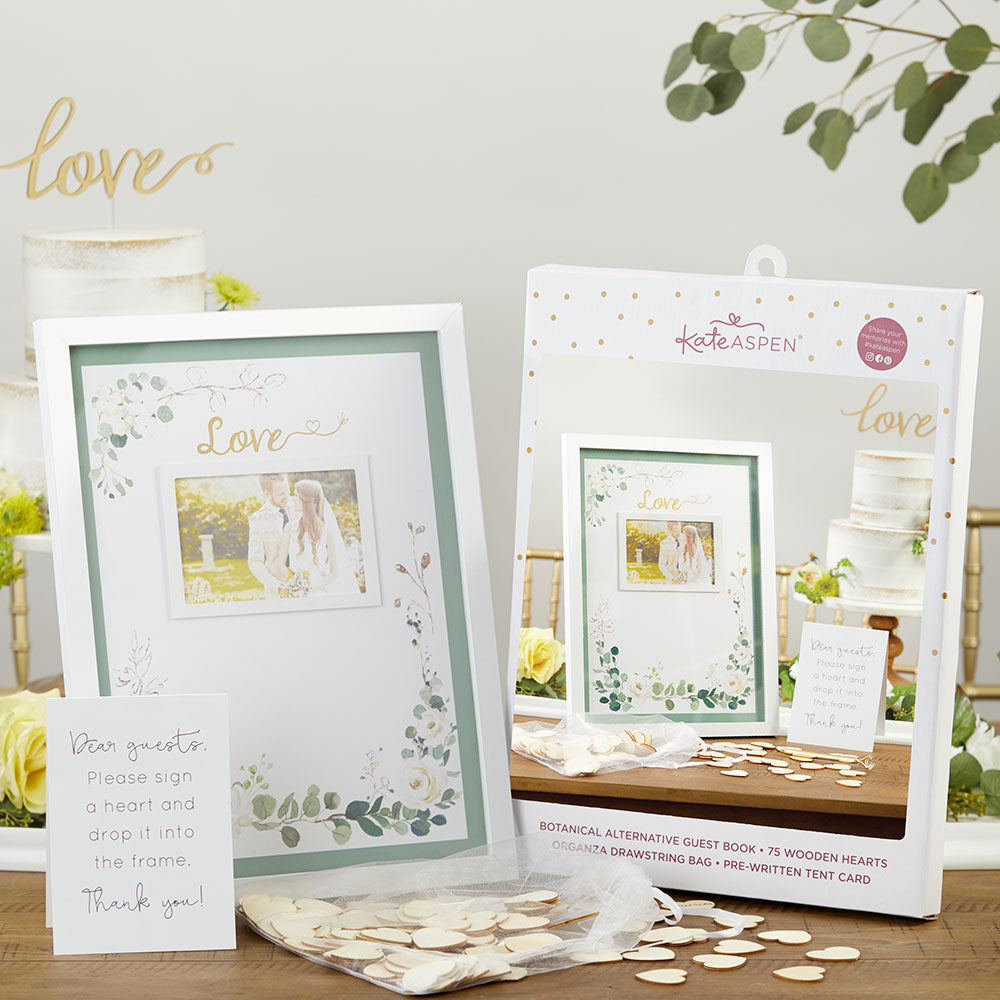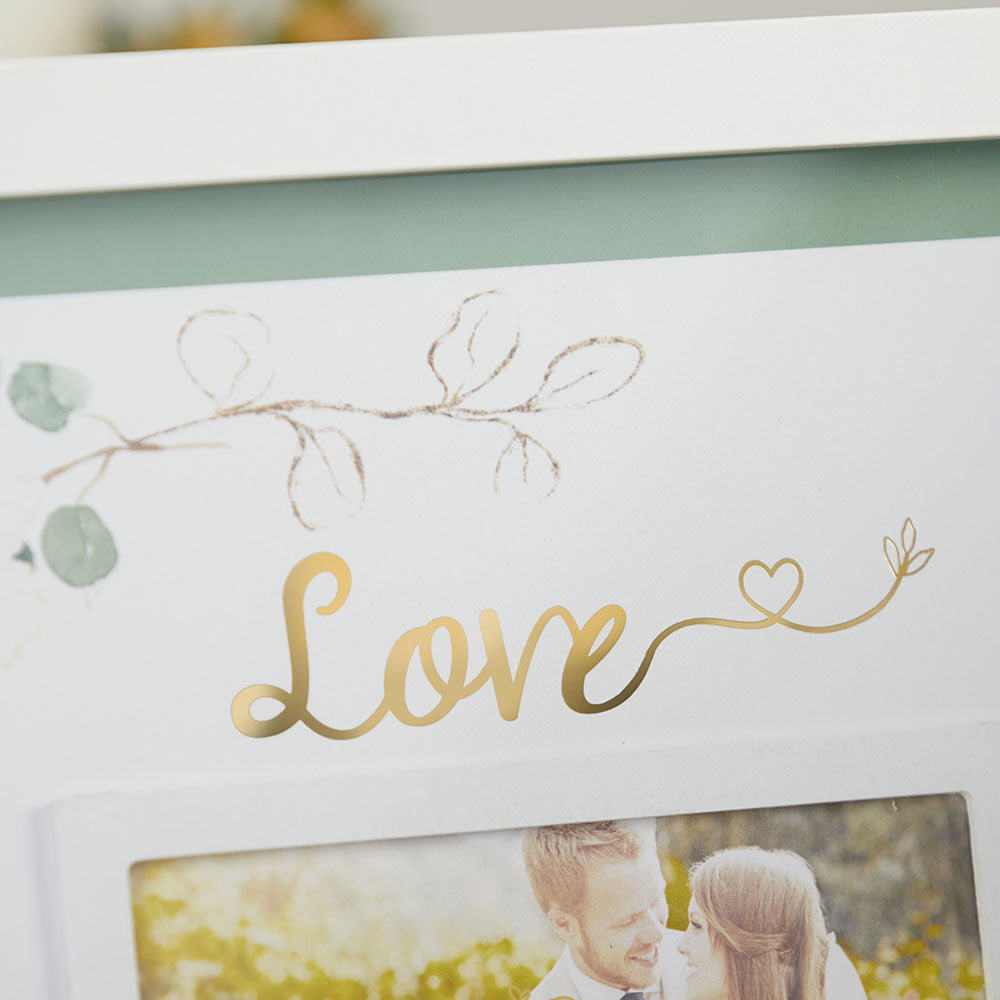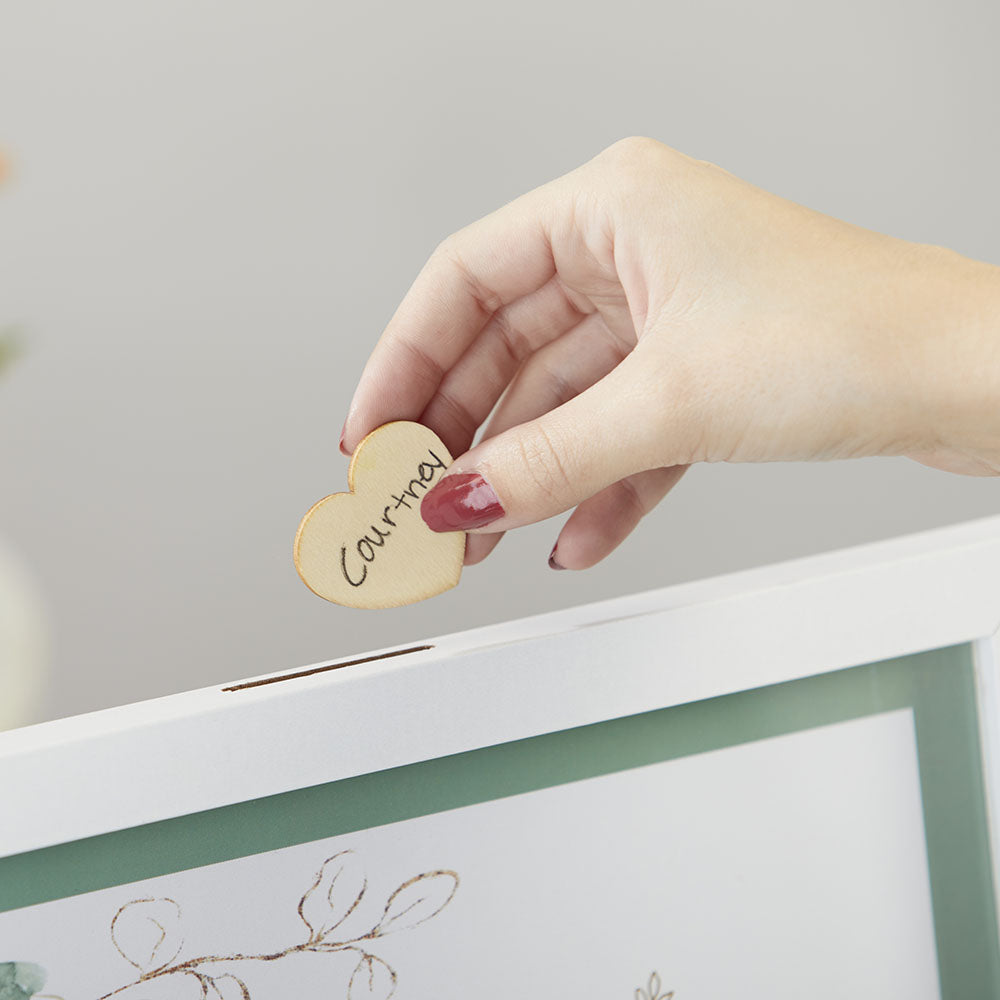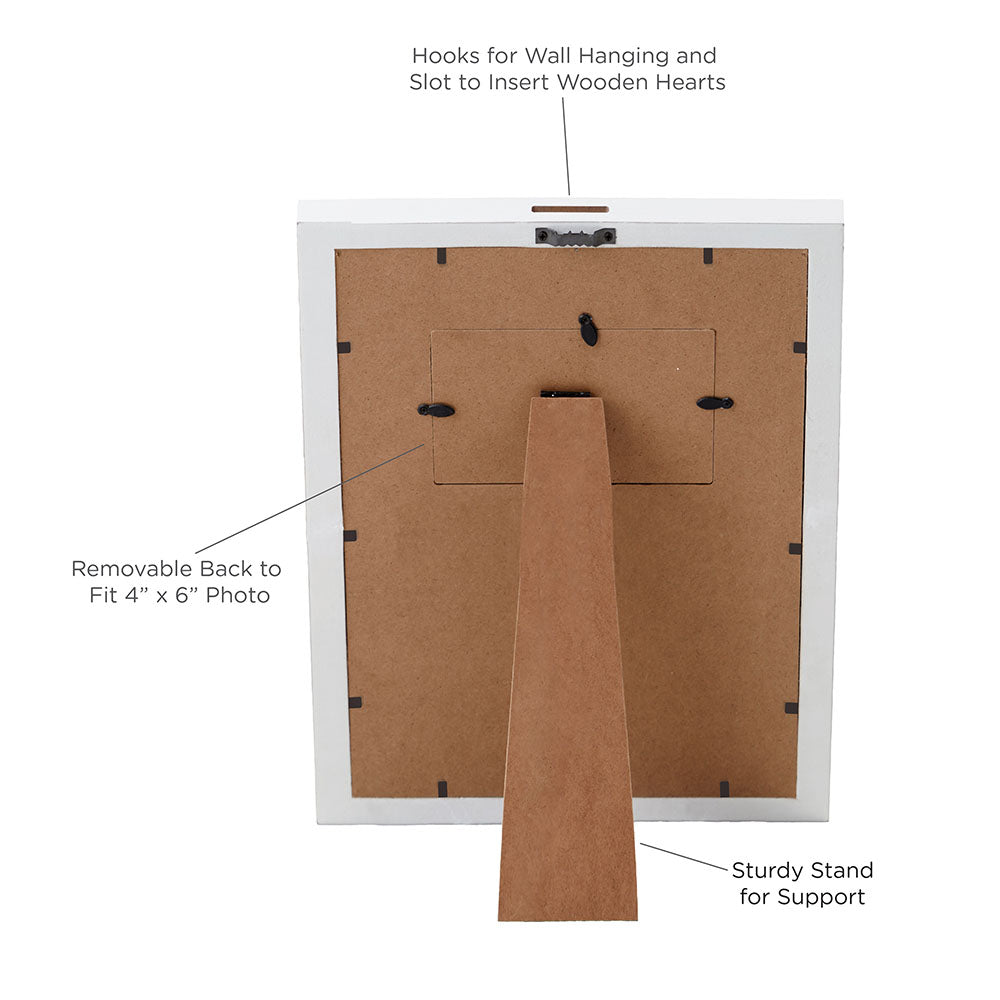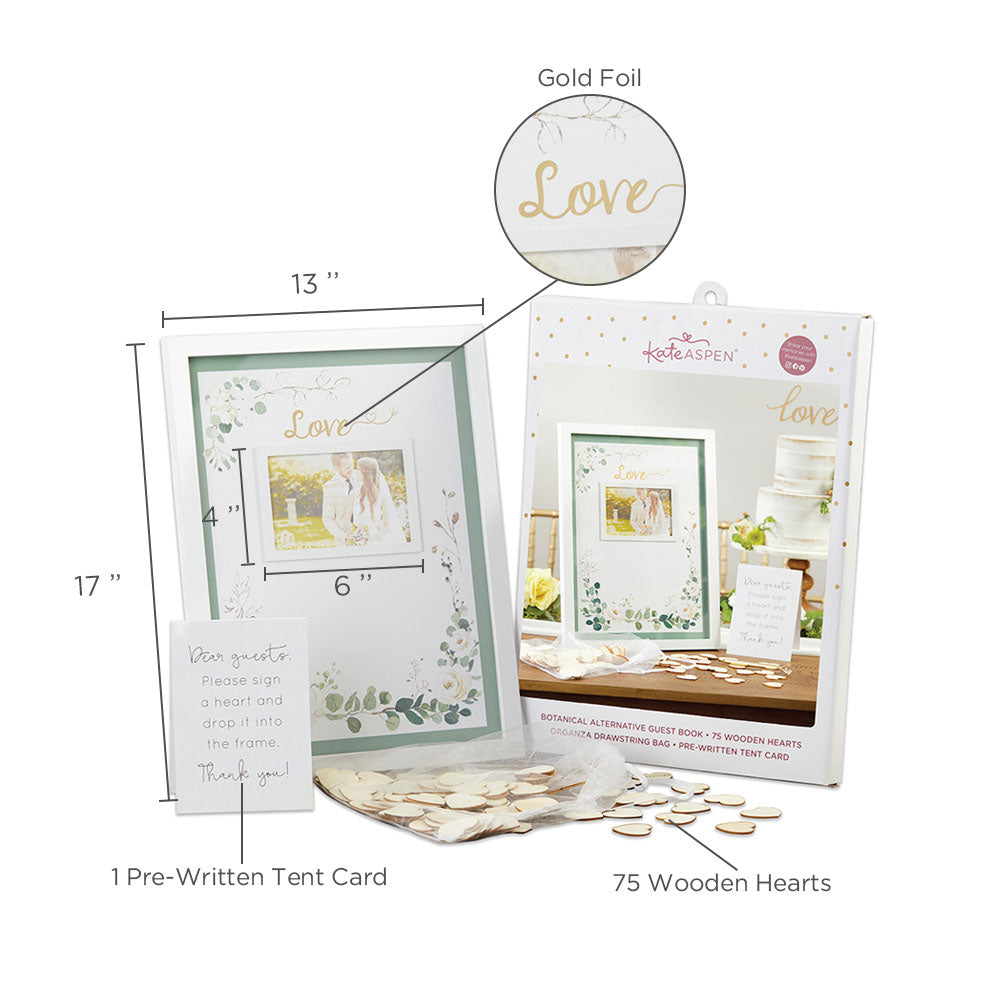 Our Botanical Garden Wedding Guest Book Alternative is a beautiful way for your guest to get to be part of your special couple's marriage and not just attend their wedding. The set includes 75 wooden hearts for the guests to write their names or special intention and support, or a favorite bible verse to encourage the couple in their marriage for years to come. Such a great way to honor your friends and family and be able to look back on your special day with fond memories long after it's over.
The beautiful green foliage and white roses are a great addition to any home décor with their vintage appeal and timeless design. The happy couple will cherish this unique Botanical Garden floral shadow box for years instead of the old guest books that collected dust in attics and in the backs of closets that supplied more of a census or list of guest names. We wanted to add something special to our collections that can elevate your wedding or anniversary celebration to become more than just another party. Our rustic garden 3D wedding guest book alternative will become a cherished piece of art in the special couple's home and can offer love and support long after the celebration is over.