Wedding Guest Book Alternative - Rustic Garden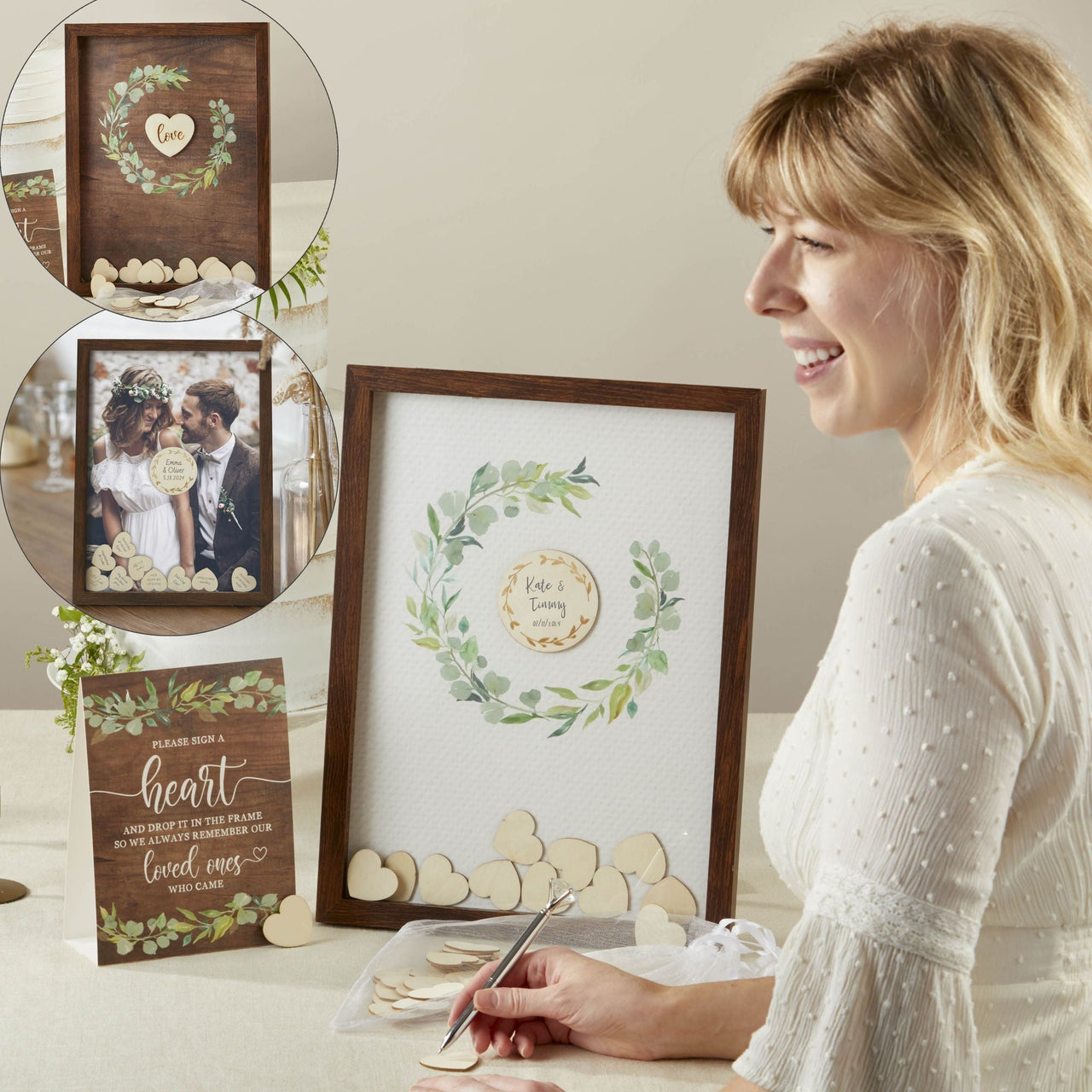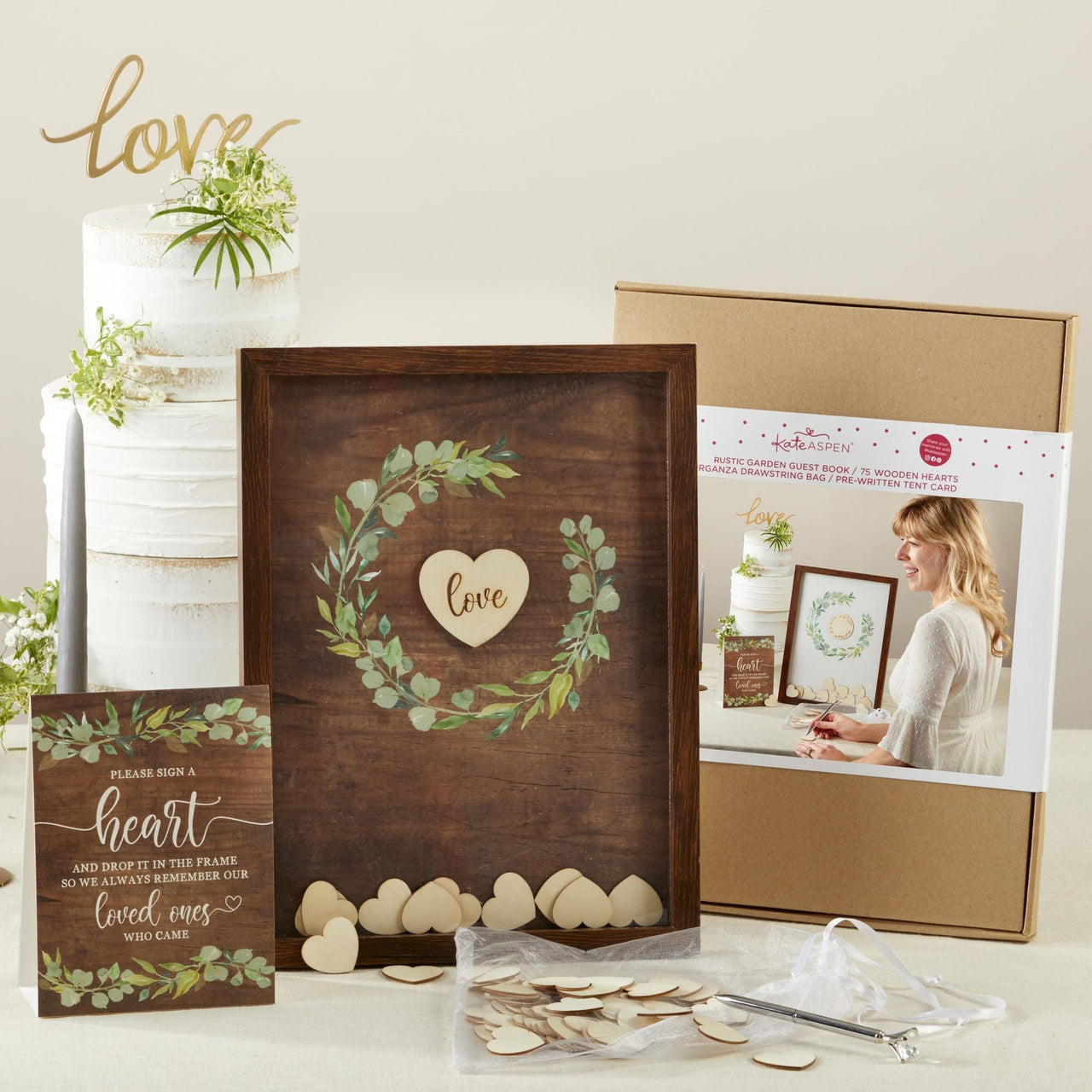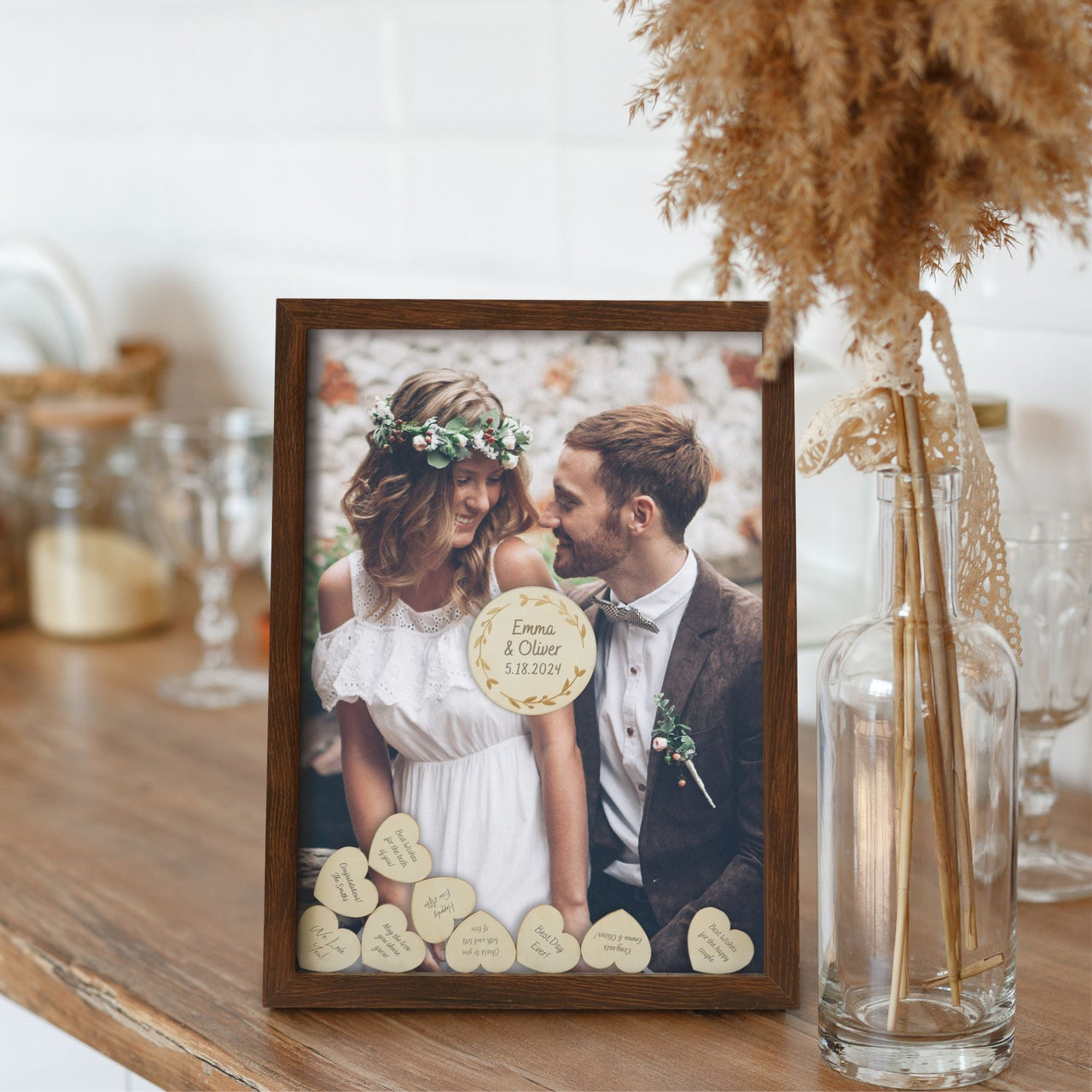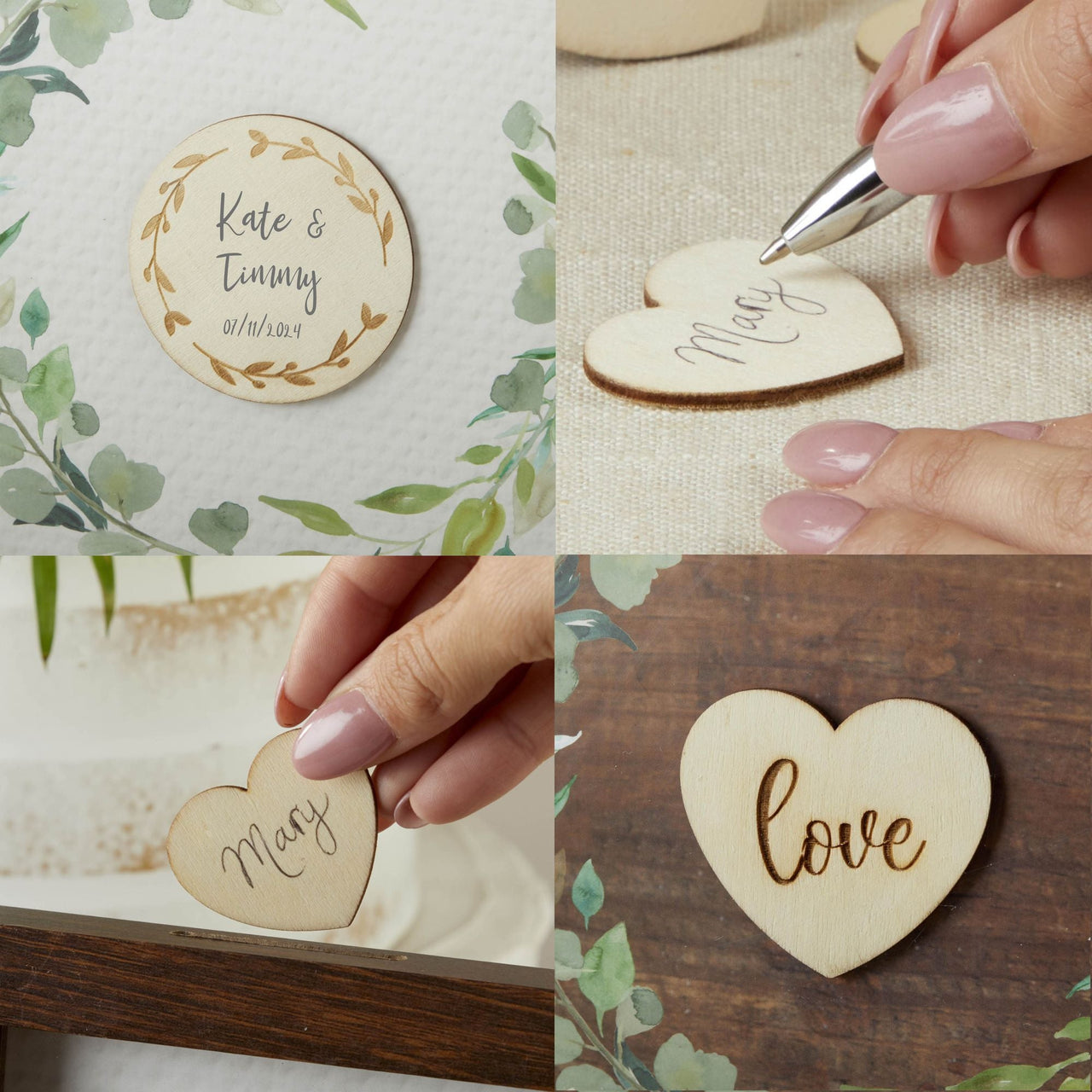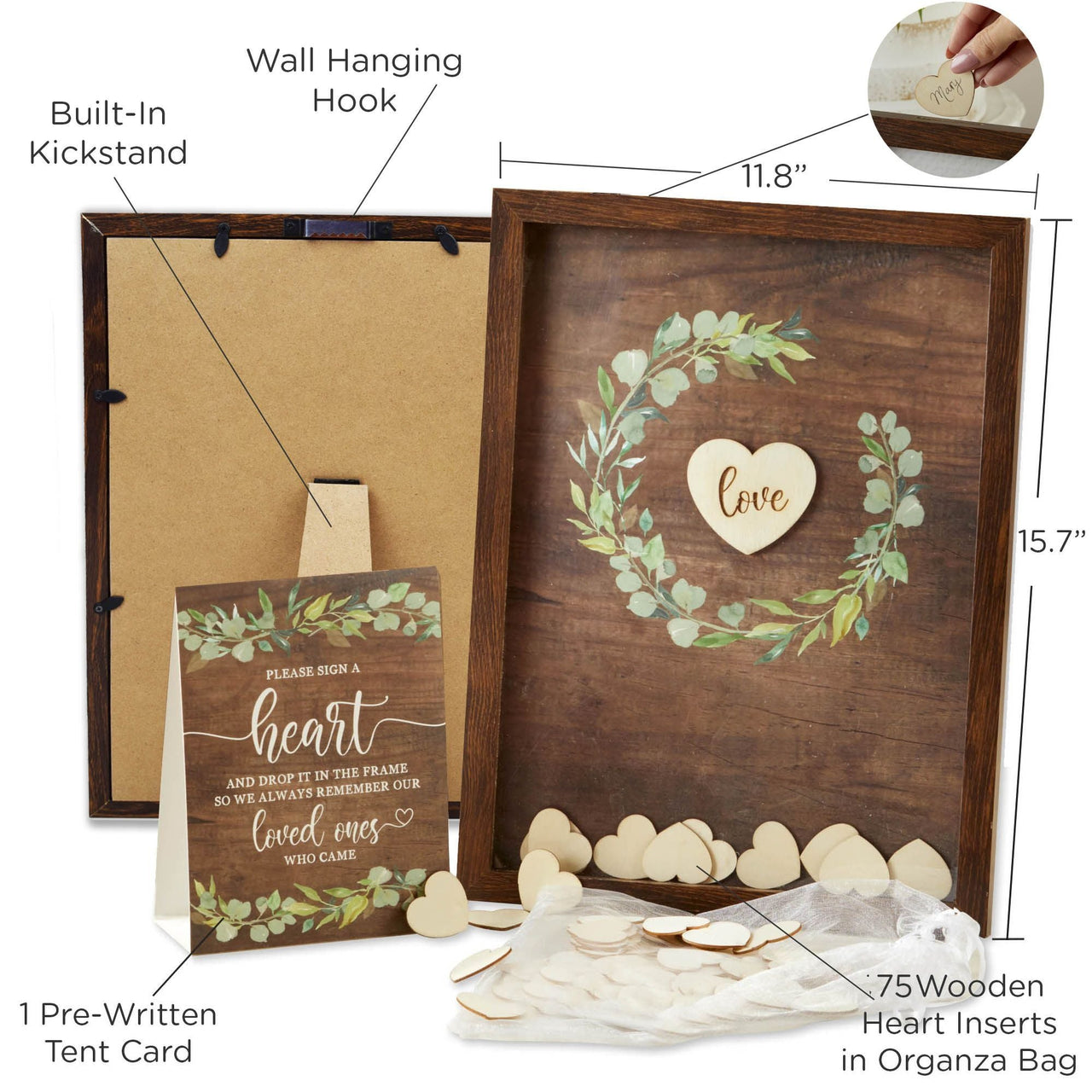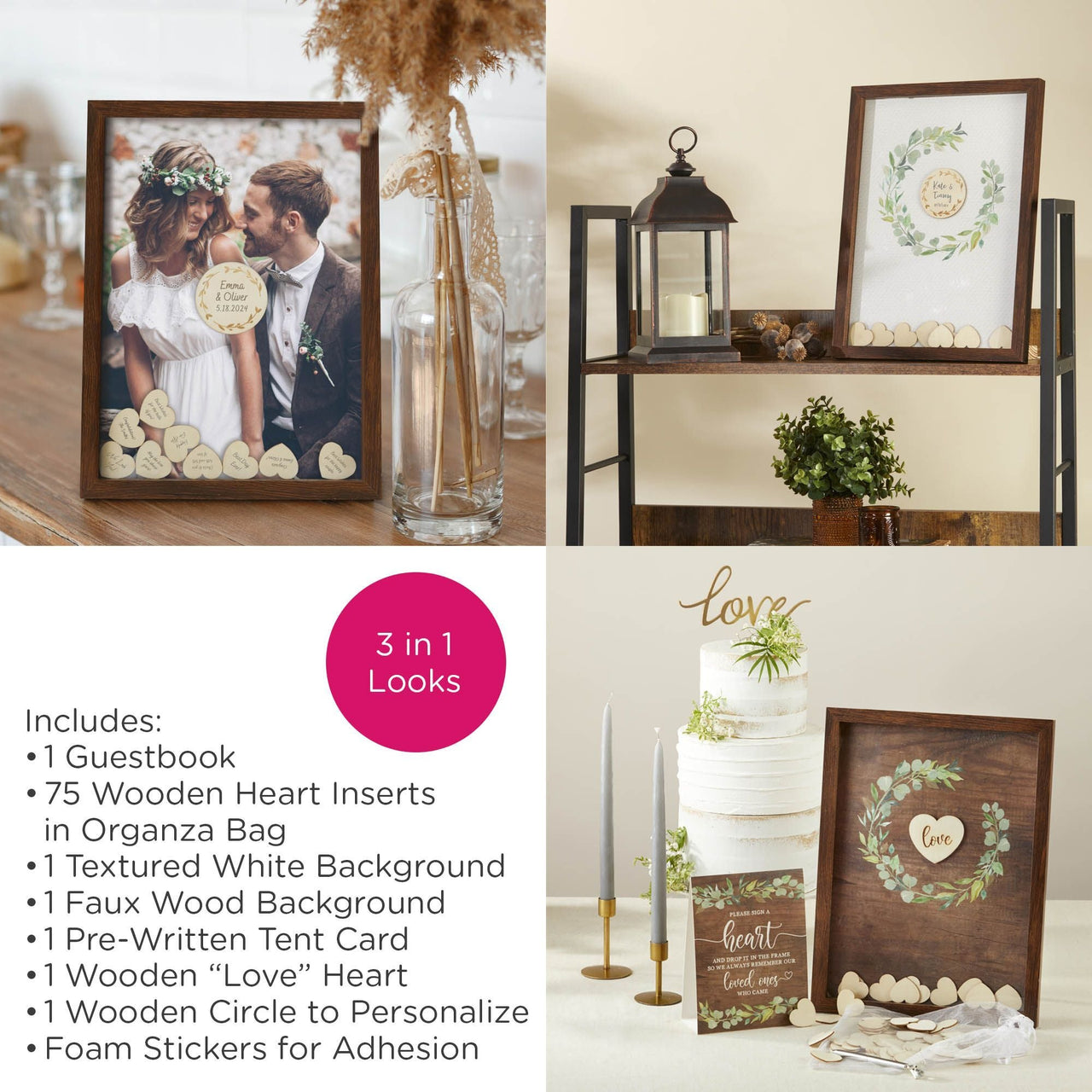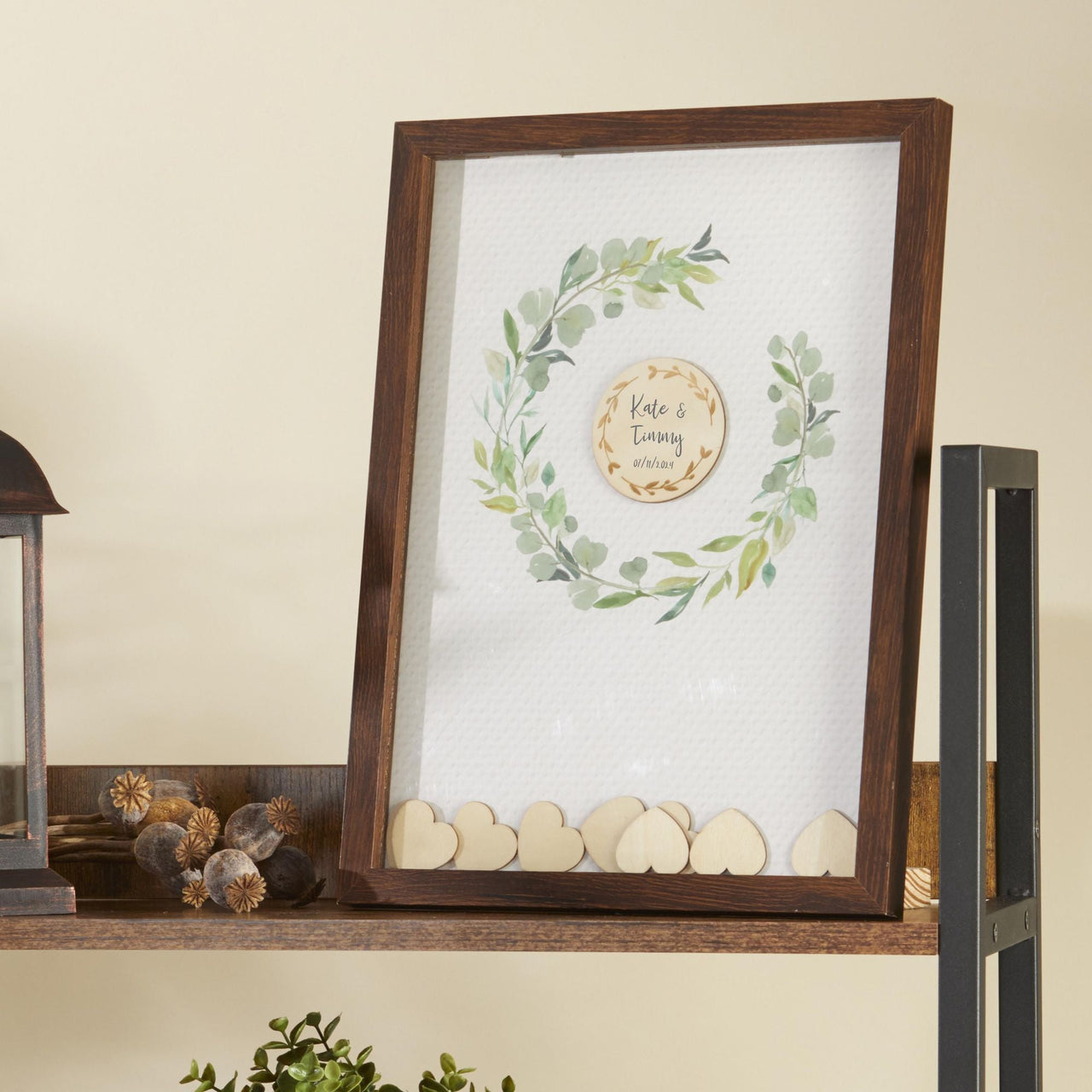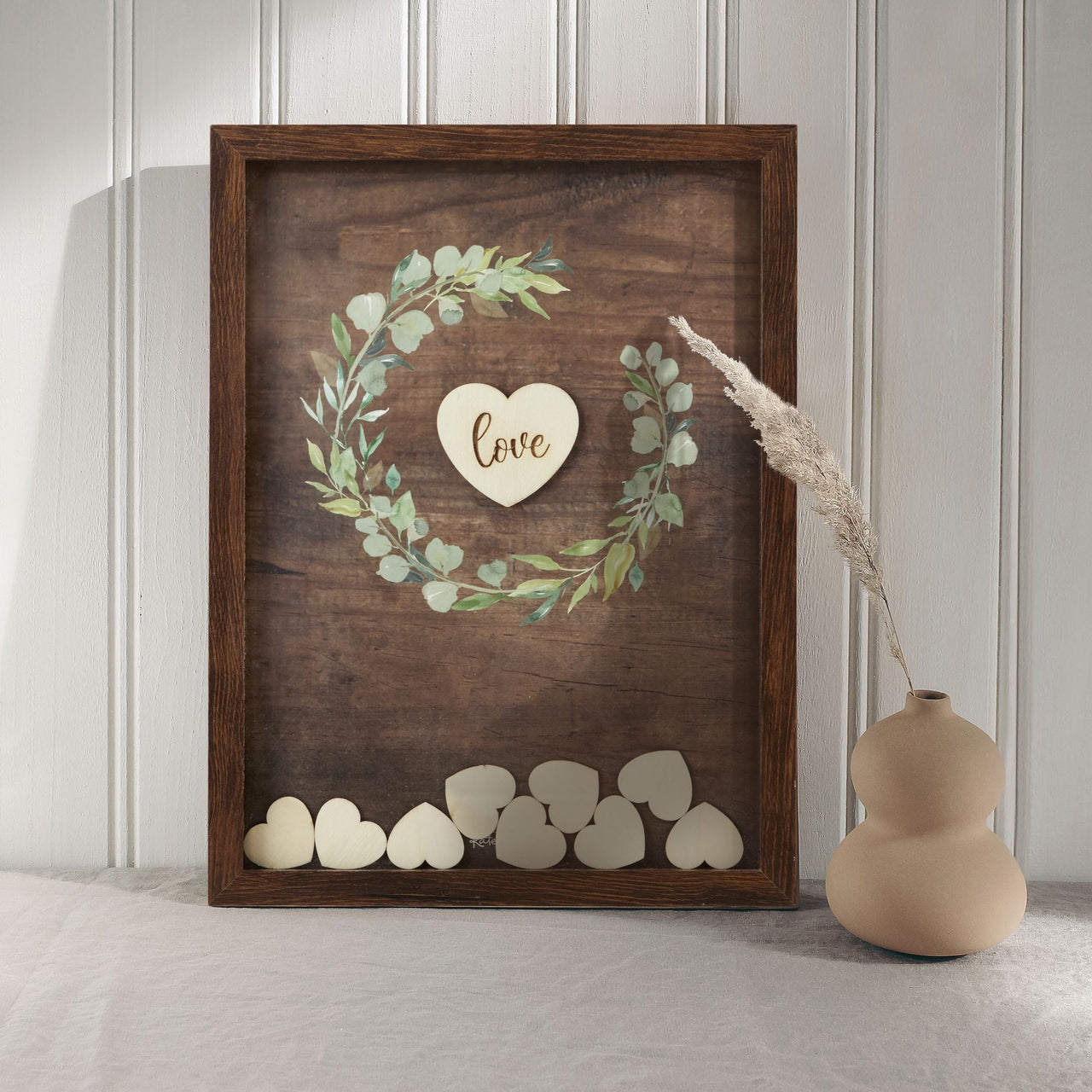 Everyone is trying to think of a guest book idea, but Kate Aspen has you covered with the Rustic Garden Wedding Guest Book Alternative. The rustic, shadow box features a dark brown frame with a removable heart in the middle surrounded by greenery. Keep the love heart in the middle or take it out and insert your own personalized touch. Guests then sign the wooden heart cutouts and insert them into the frame. It is a memory filled guest book that the bride and groom can take home after this special celebration.
The memory book has many purposes. It is not only a unique guest book for your wedding. It doubles as rustic, botanical wedding decor, but it does not stop there. The frame then can be used as new home décor for the lovely couple. They can look upon their shelf or wall and remember the day their new chapter in life started and all the people who love and support them. Look no further for the perfect guest book for your wedding, buy yours now!