White Diamond Ring Trinket Dish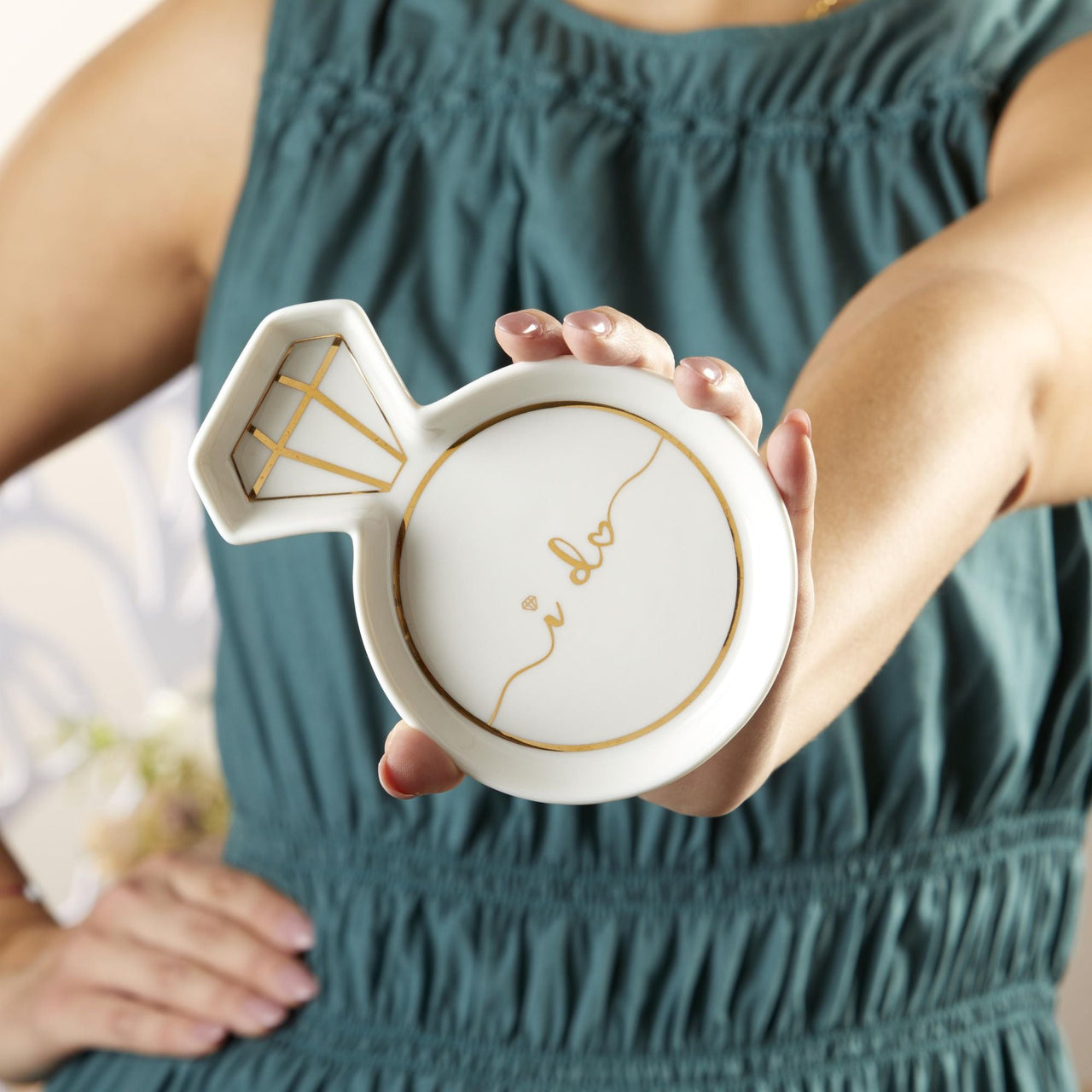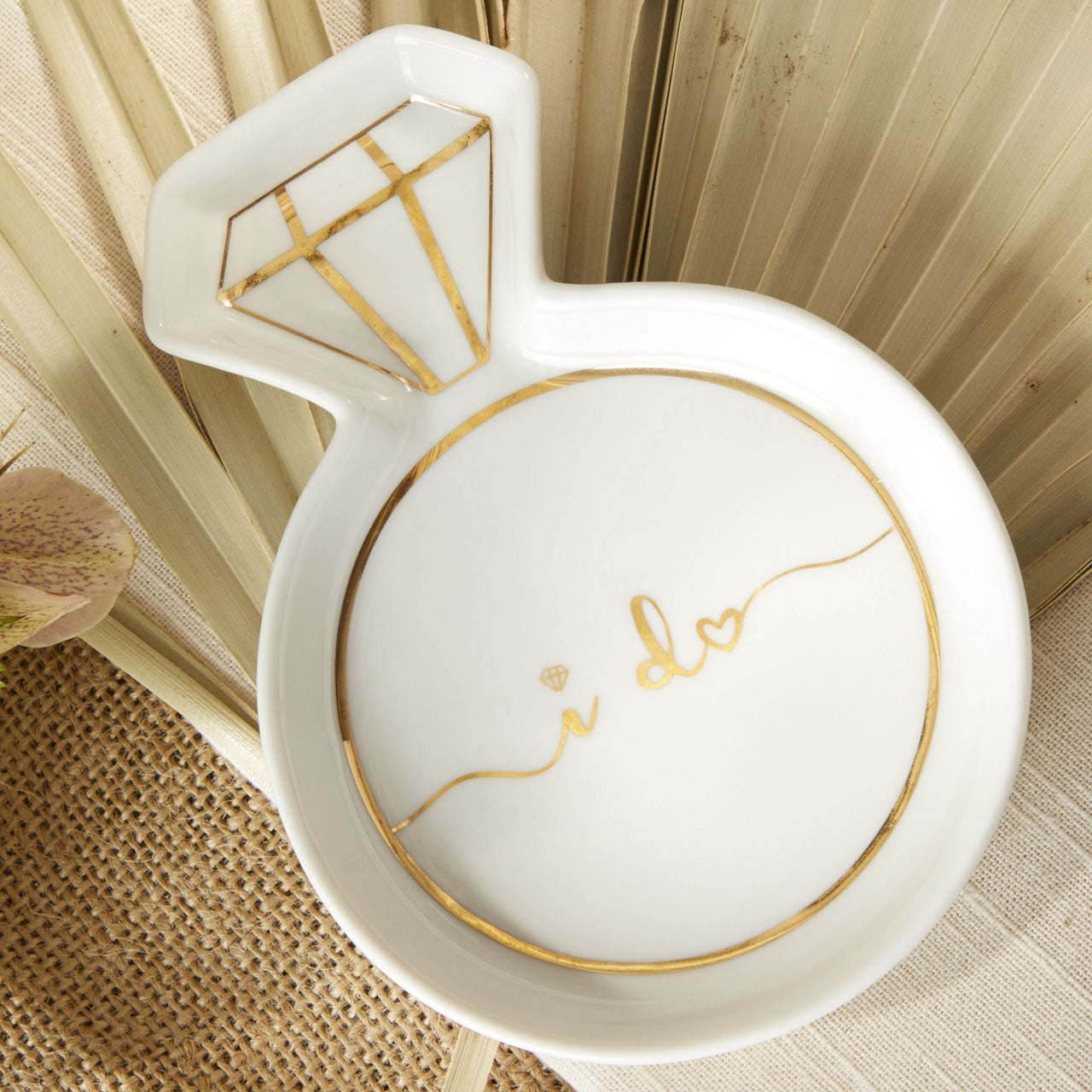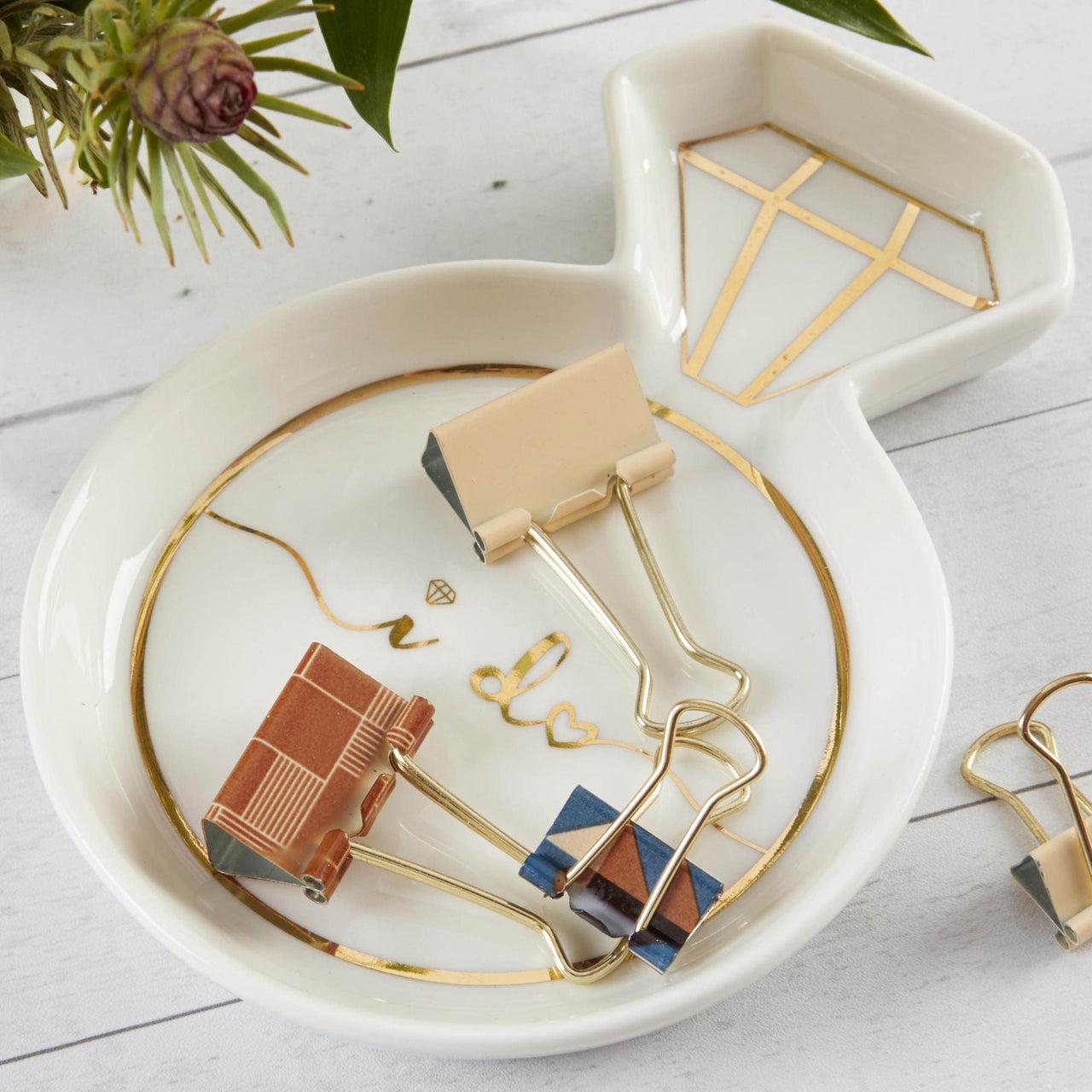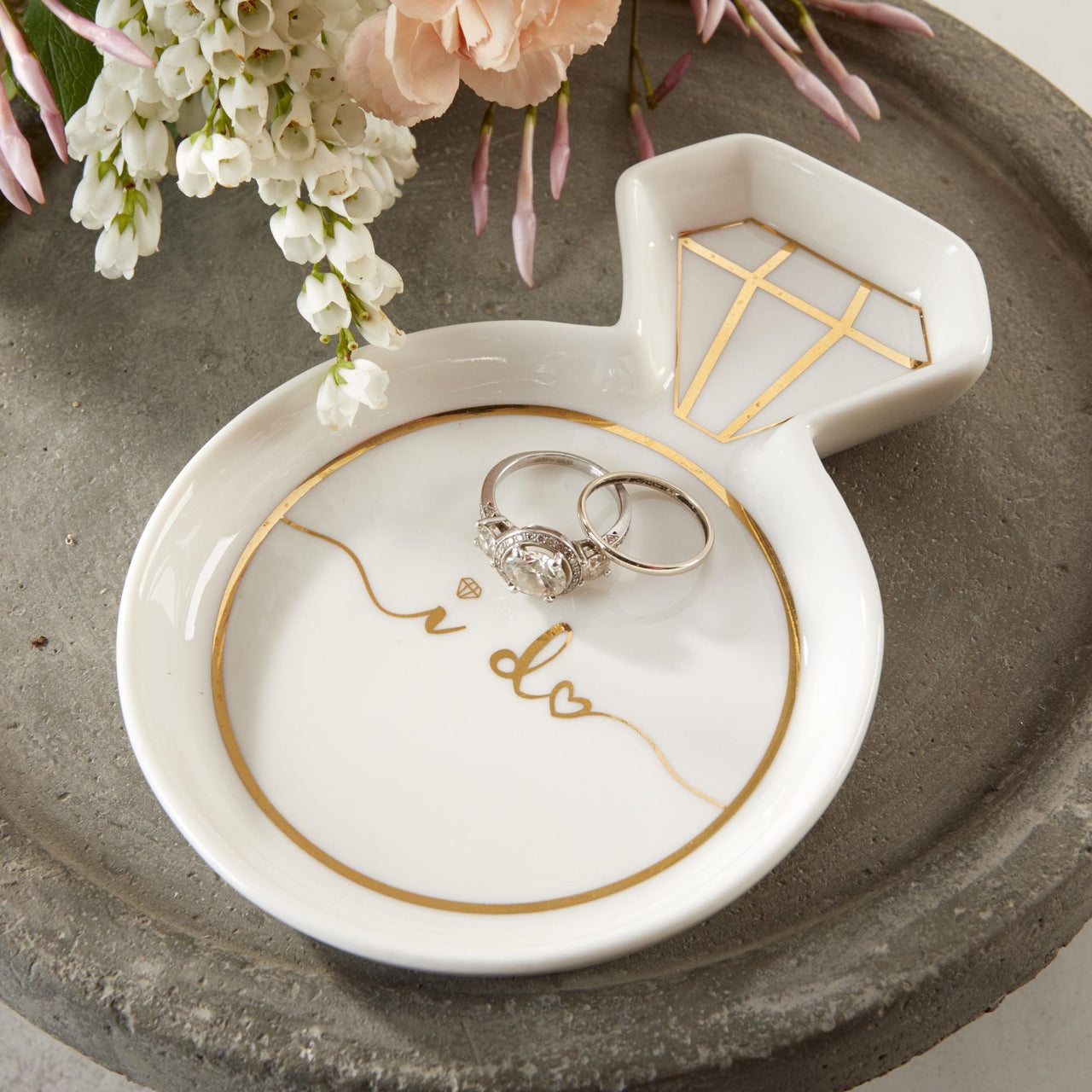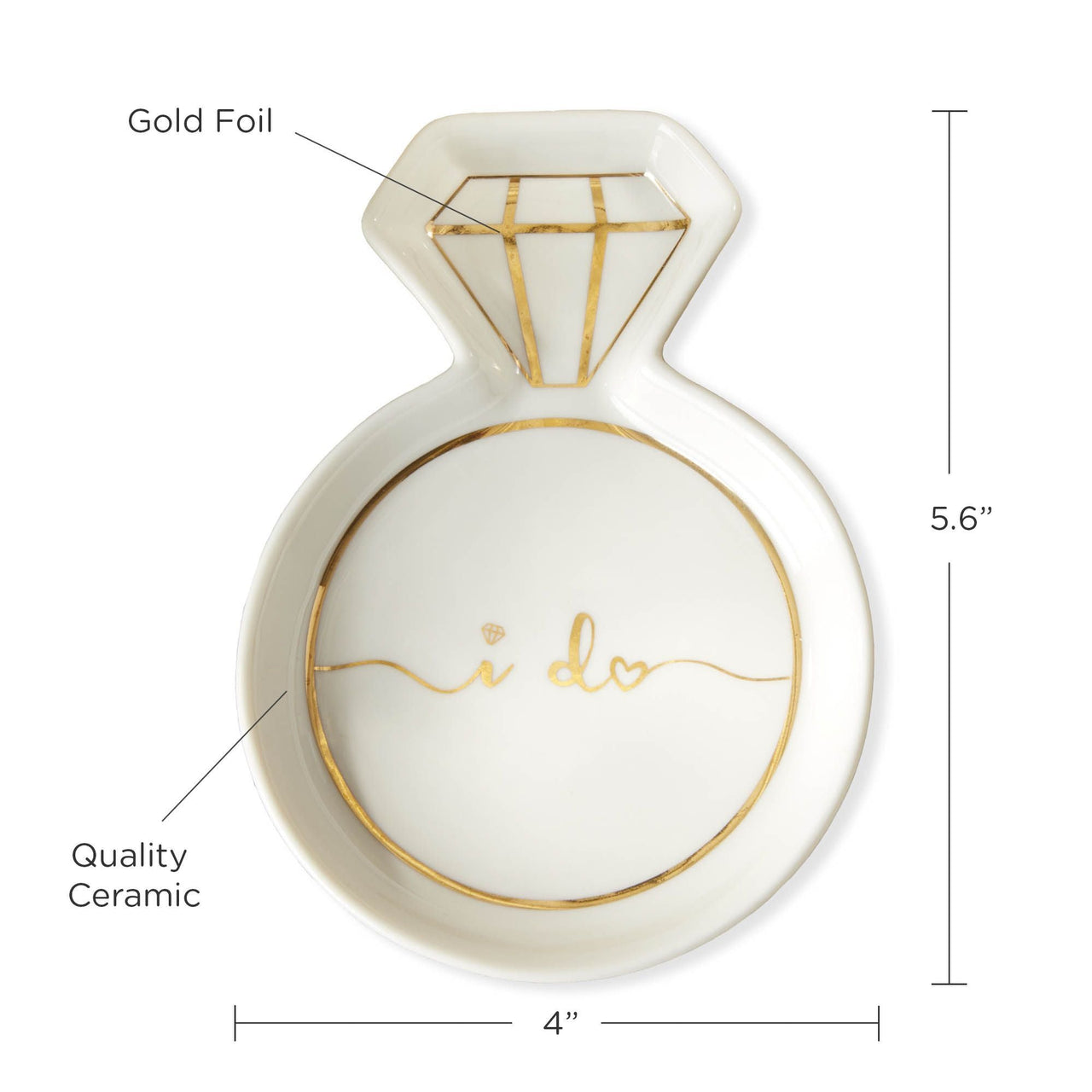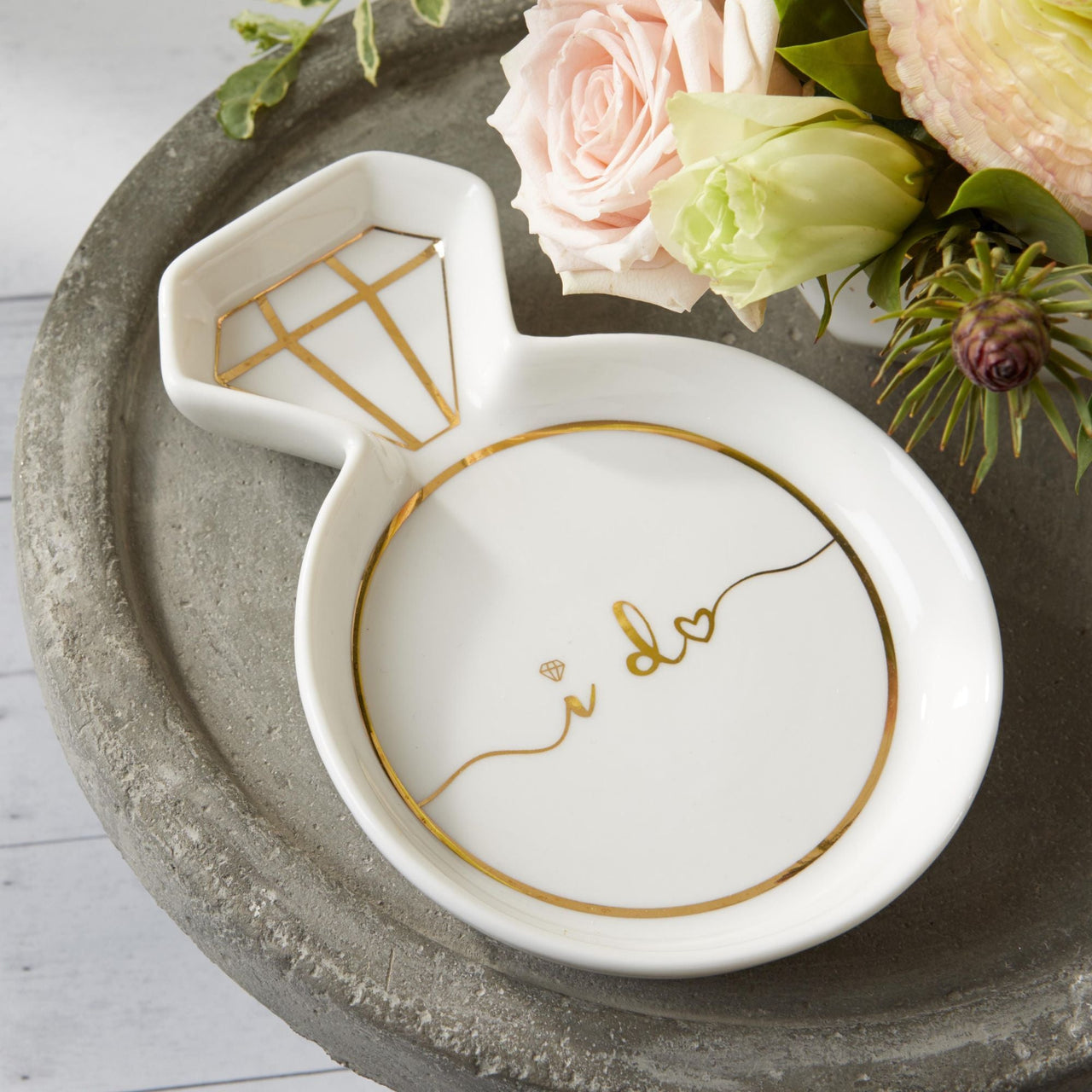 Our White Diamond Ring Trinket Dish is the perfect gift for all wedding festivities. The bride-to-be will absolutely love this unique home décor addition she can use anywhere in the house. Cute gifts for the new bride are a must and they will remind all her of the joyful occasion she got to celebrate with all her friends and family. The elegant jewelry dish is in the shape of a larger diamond ring with a gold tracing of the ring as well. The words "i do" can be found in the center of the dish in a gold, cursive font. It gives all the wedding vibes.
The dish is large enough to hold various items making it the perfect catchall dish. Move it around your home to fit your specific needs. It is ideal for holding your jewelry such as rings with its cute design. It can also be placed in your work area as a desk accessory. There are so many ways to use this dish, so pick a spot then move it as you need. It will be the cutest way to celebrate a wonderful event. Buy yours now!