White Pumpkin Place Card Holder (Set of 6)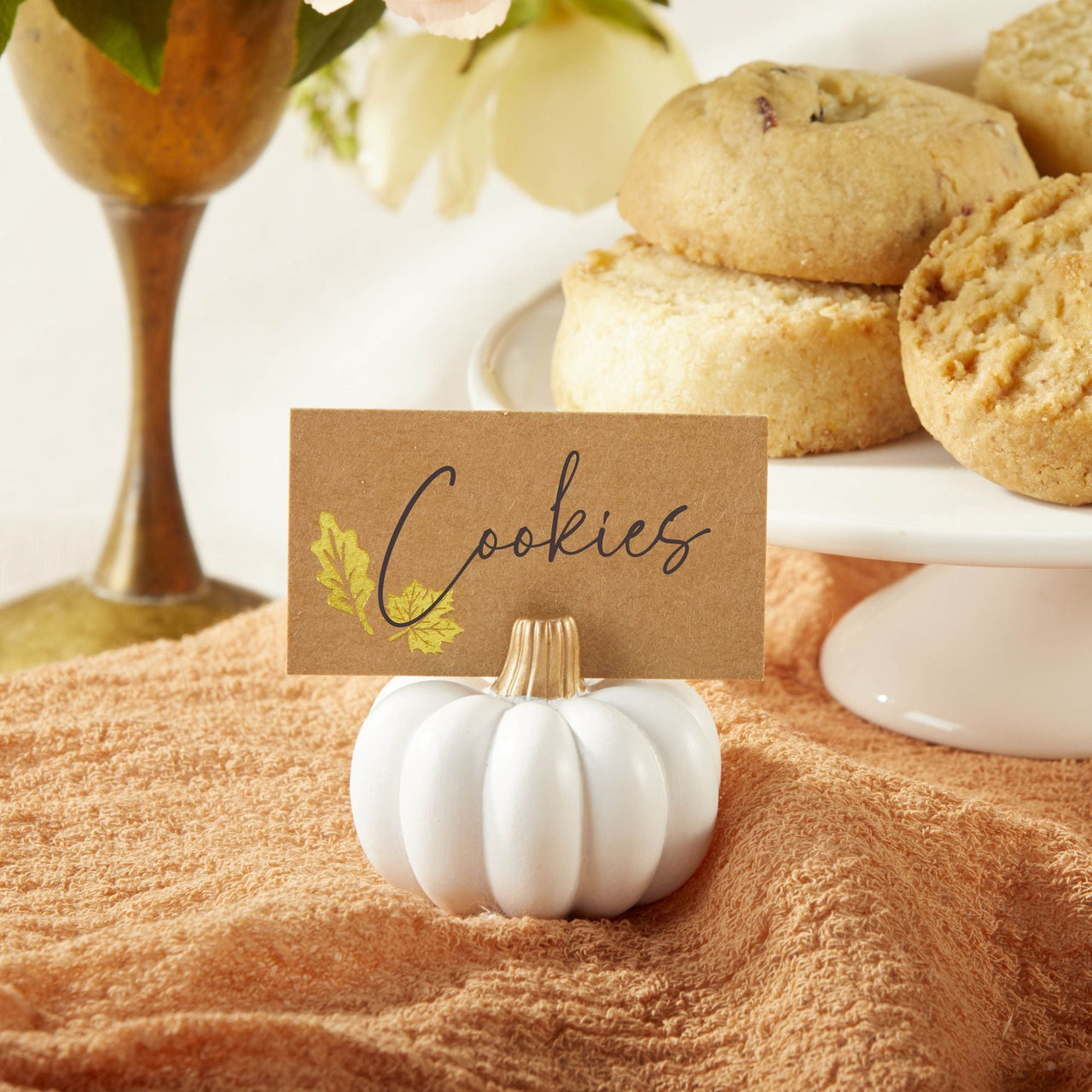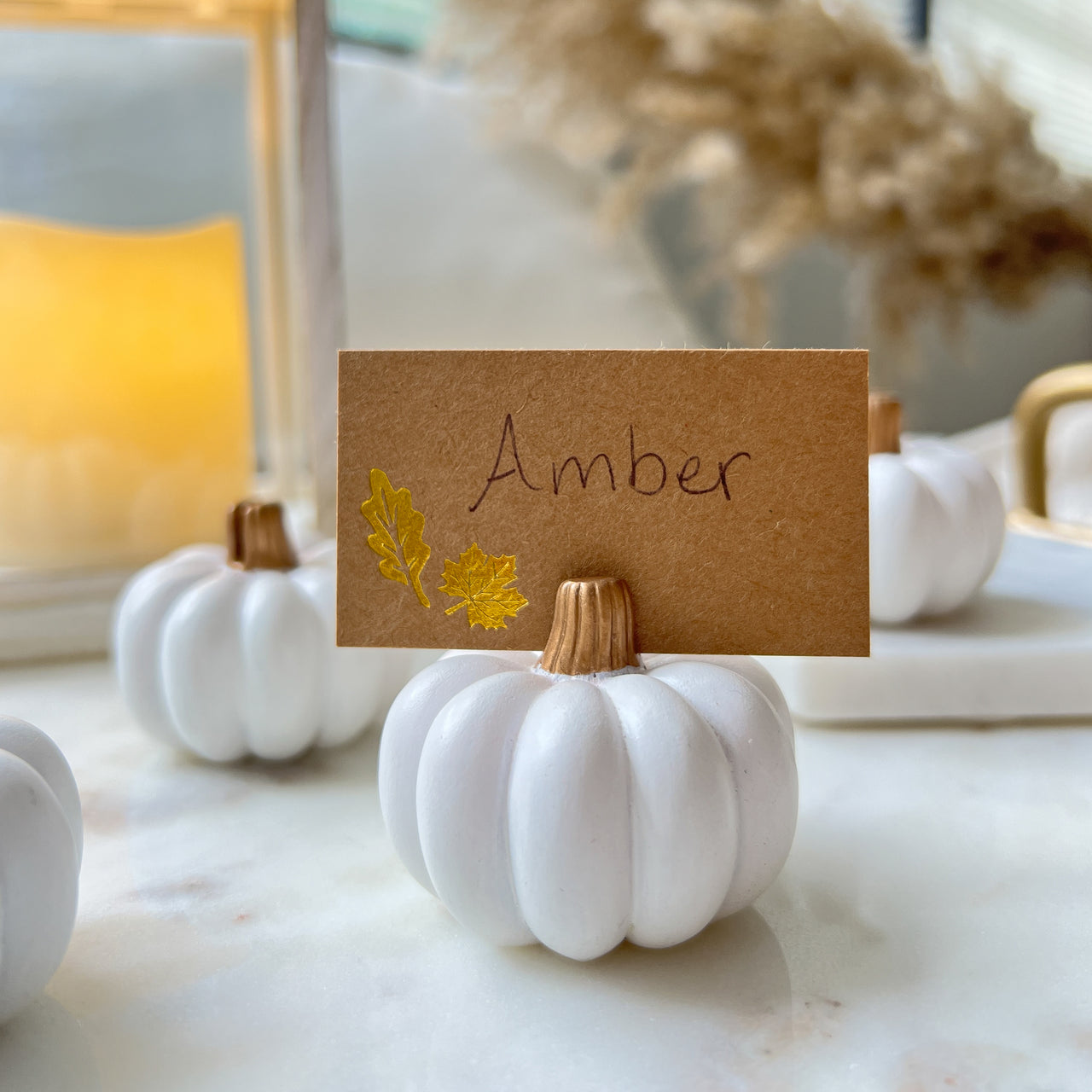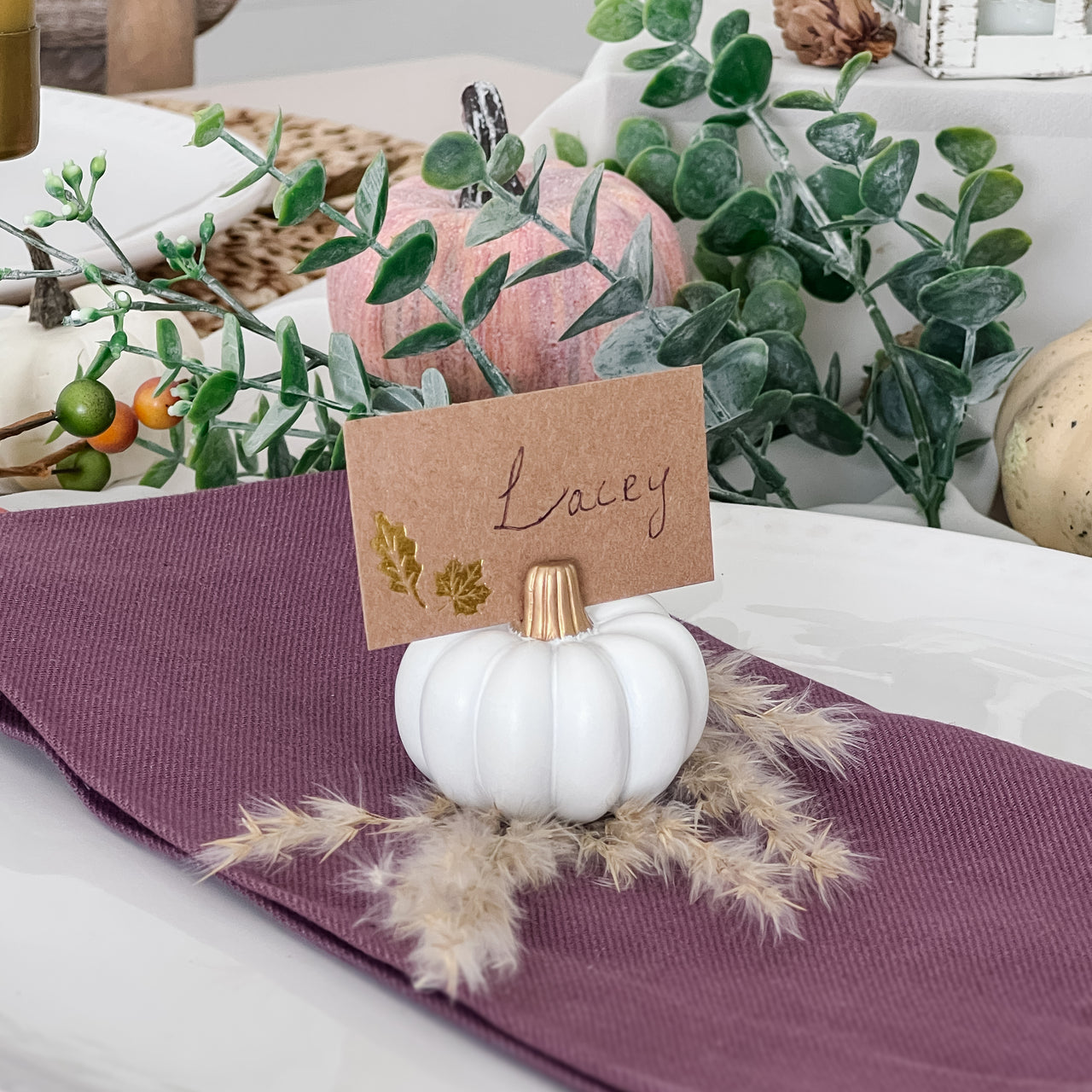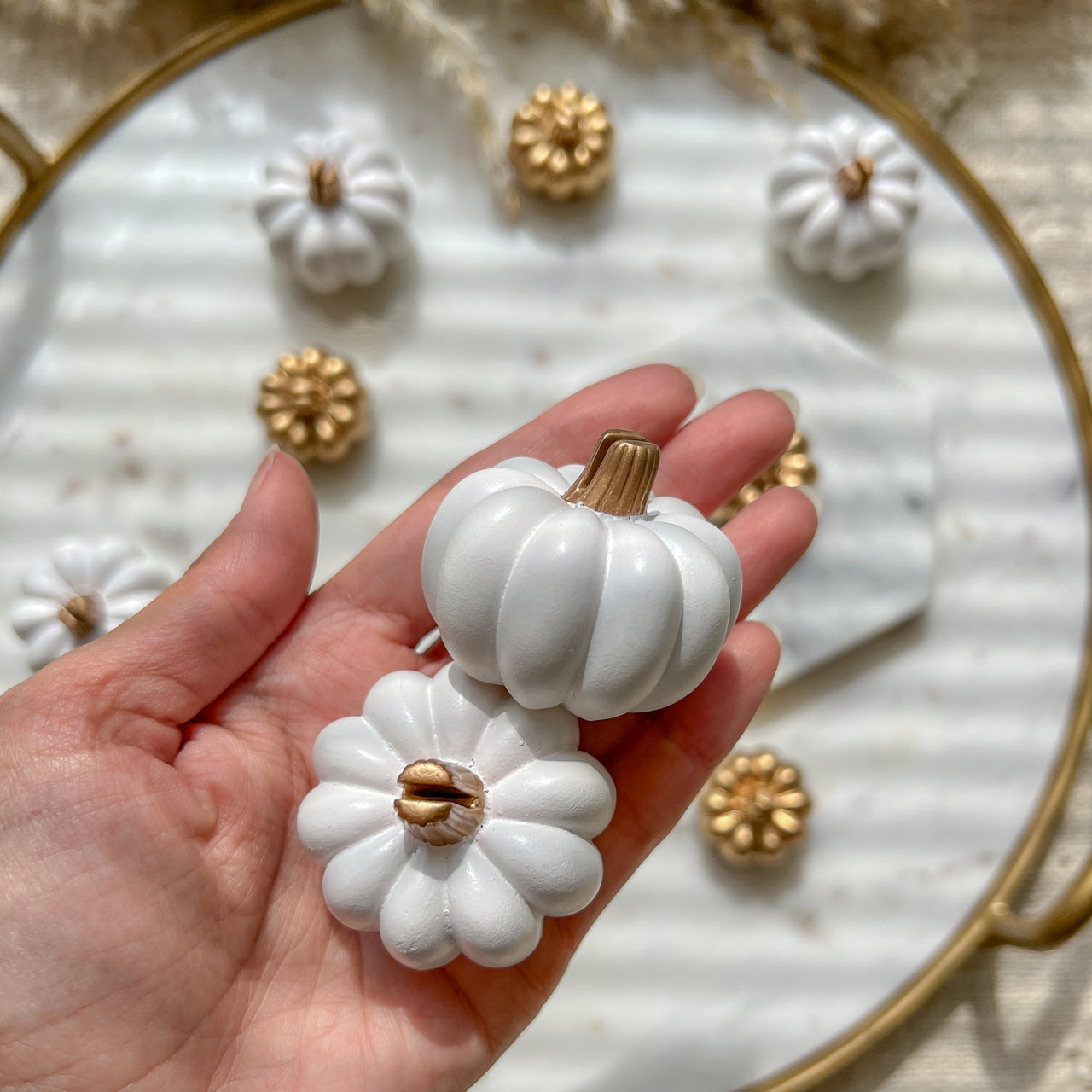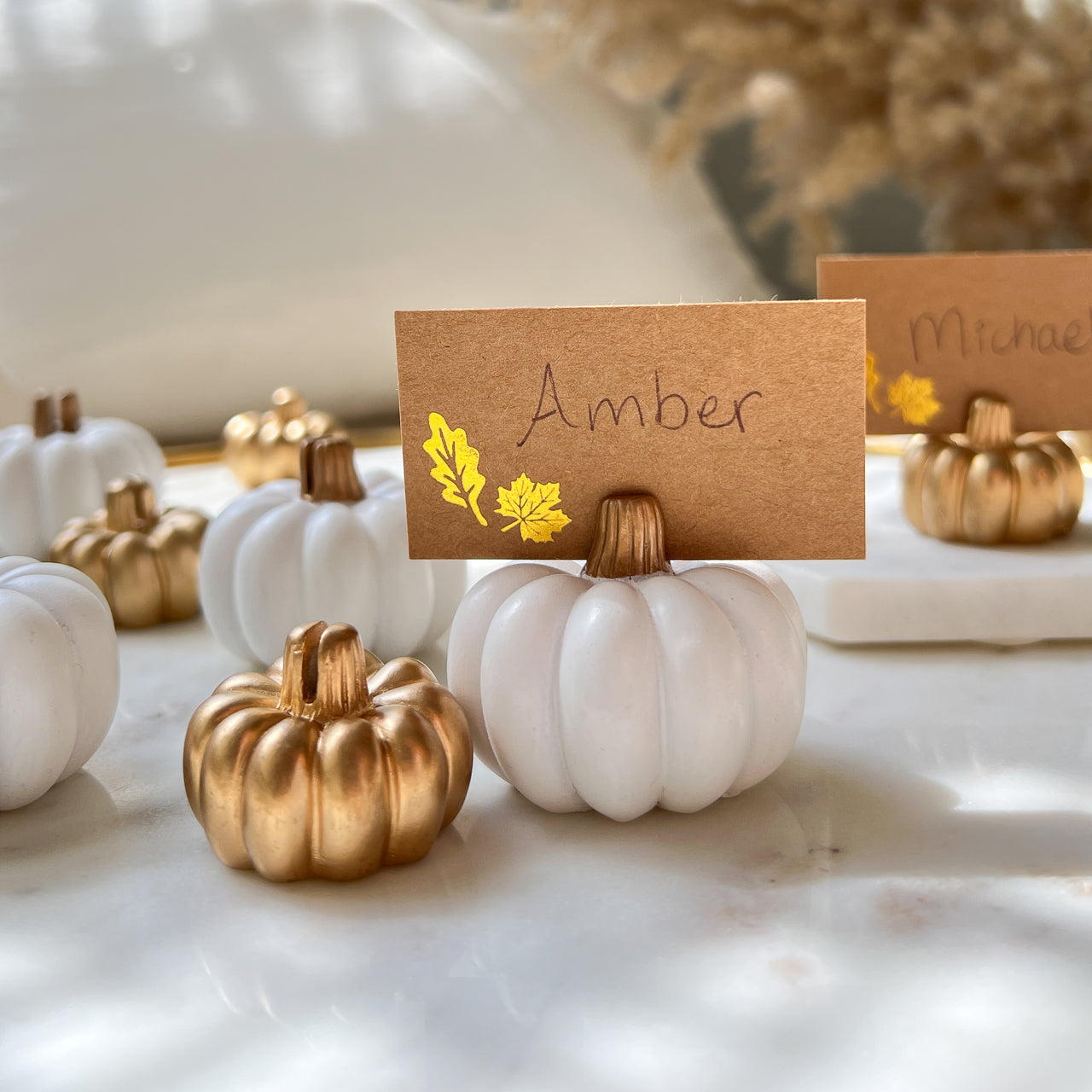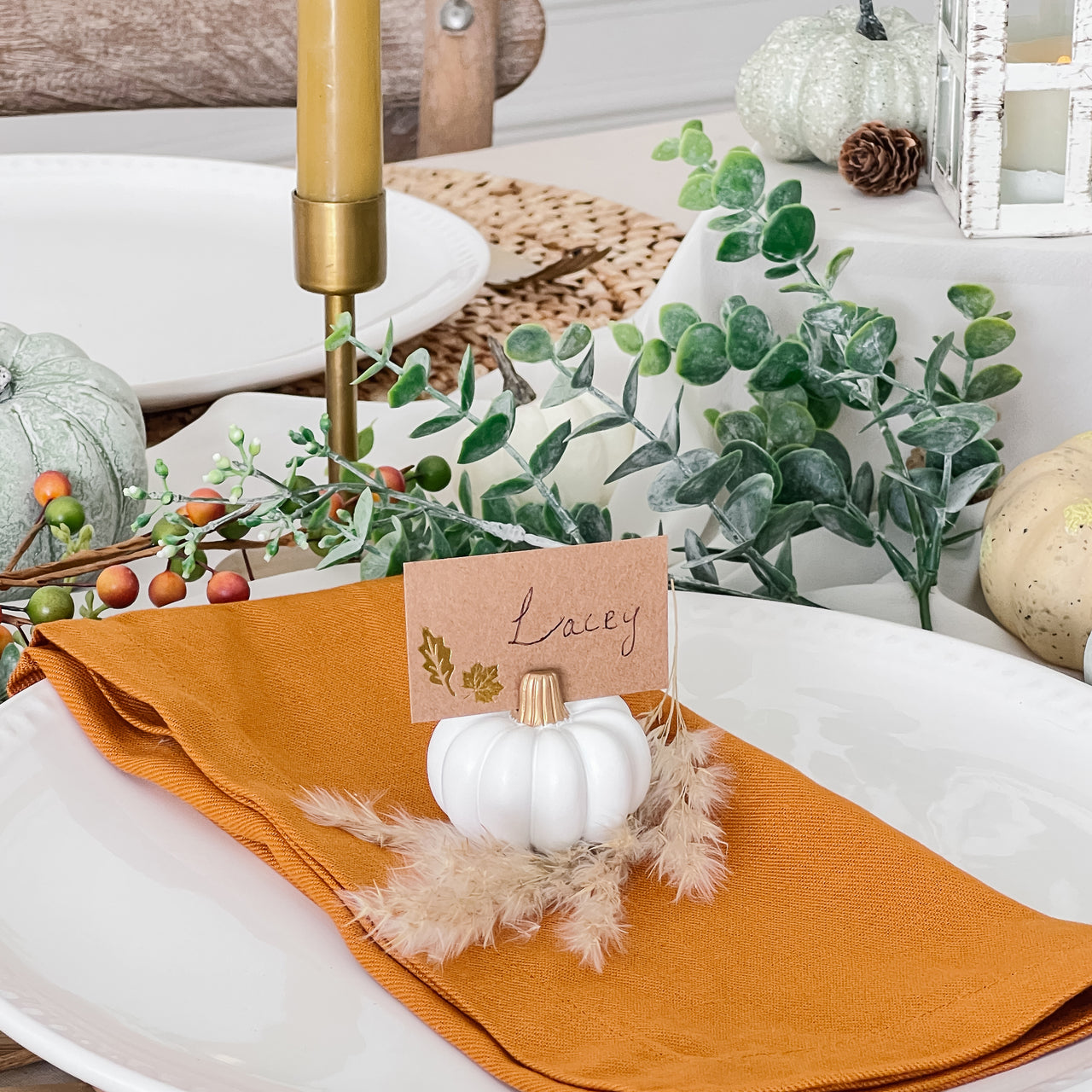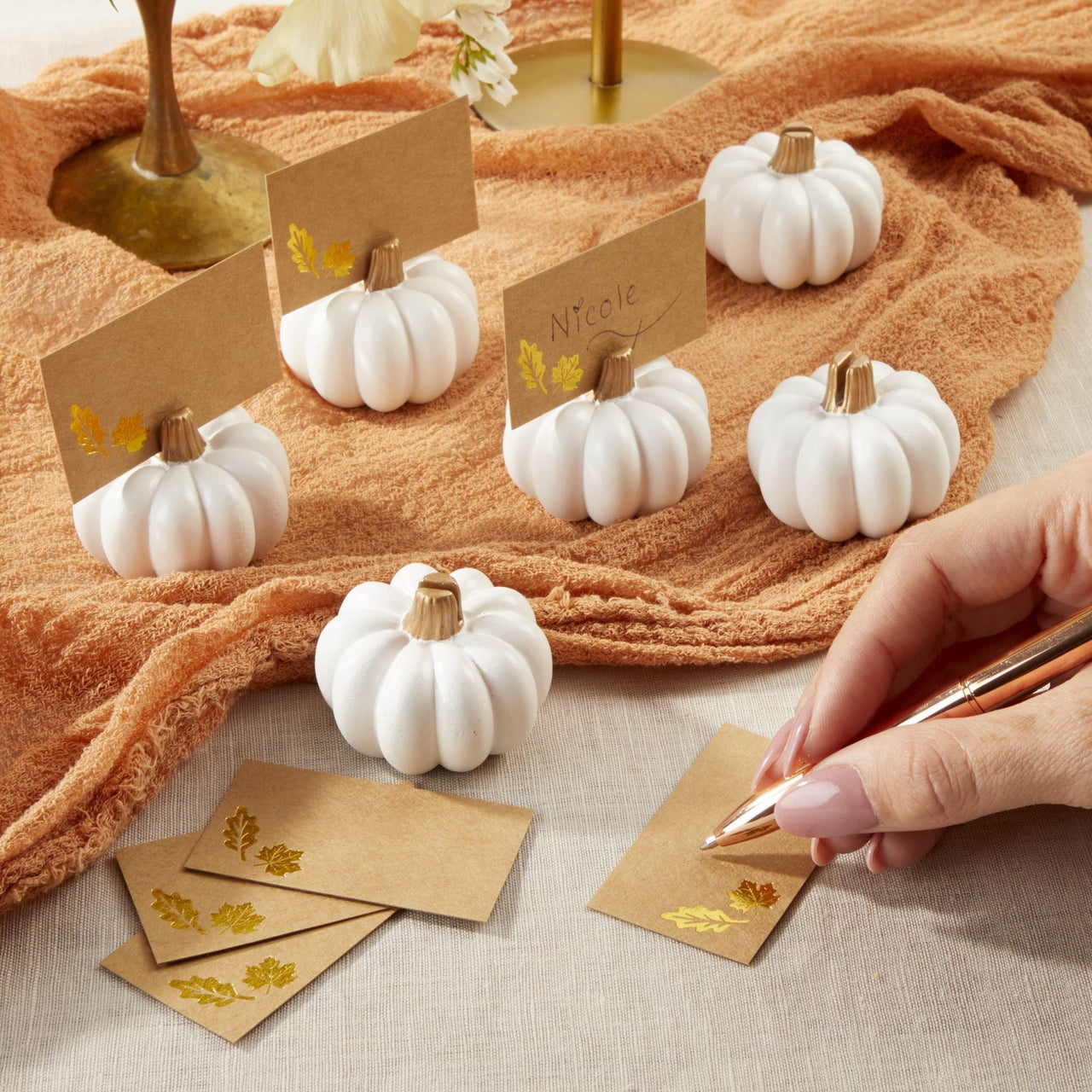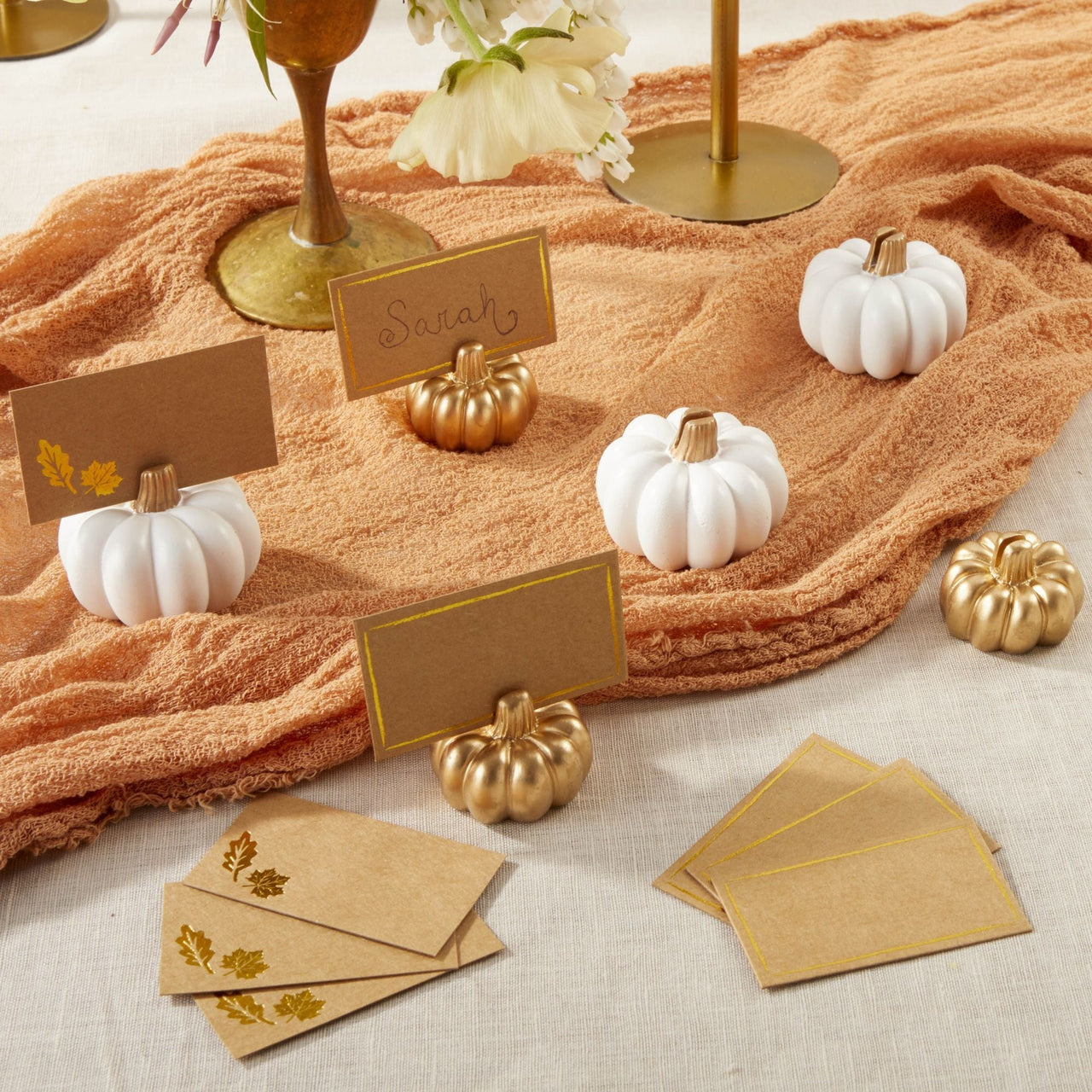 Have your guests in awe when you have the cutest table settings completed with the White Pumpkin Place Card Holder (Set of 6) by Kate Aspen. The set of six white pumpkins features a gold colored stem that has a slit in the top to hold any average size place card. Your next dinner party this fall will be over the top with this simple touch. Just write in your guests names on your favorite place setting cards and set them at their assigned seats. When guests arrive, they find their designated seat assignment and sit down. Your dinner party can now start.
They also make for ideal place settings for your wedding's seating chart. Have guests carry them to their table once they find their assigned section, or they can just look for their name setting on their assigned table. They can even be reused once your dinner party is over. Insert any place setting card sized paper with decorations printed on them for unique décor around your home. You can also not insert anything into the tops of the pumpkins to simply mix within your fall themed decor. Buy yours now then decide how you want to style them!