Woodland Baby 7 in. Premium Paper Plates (Set of 16)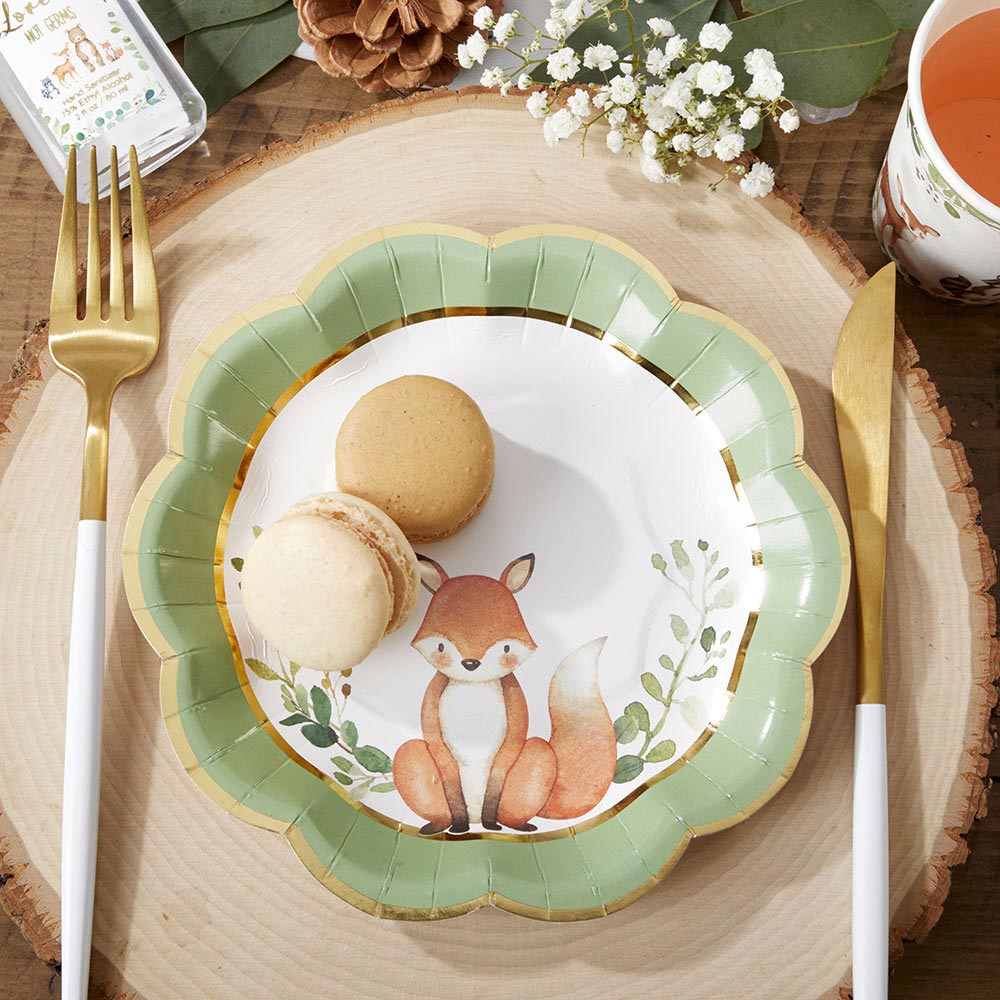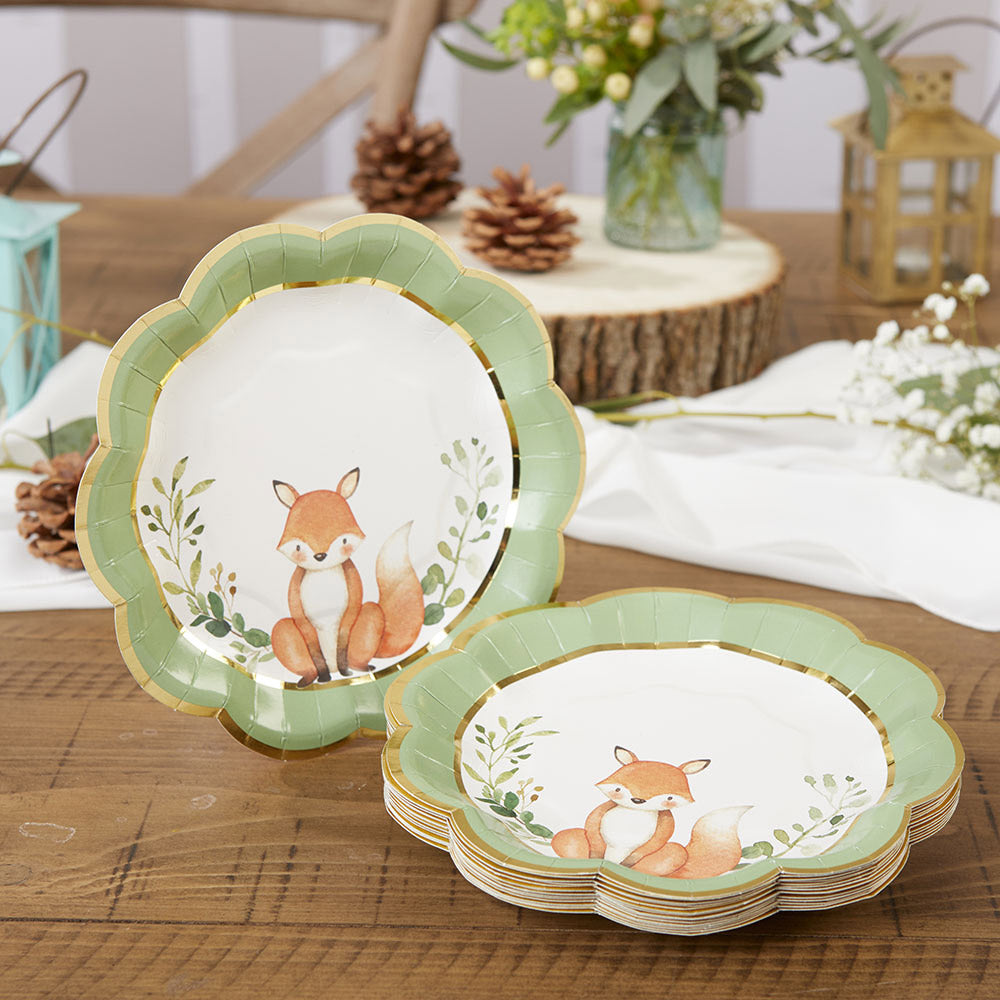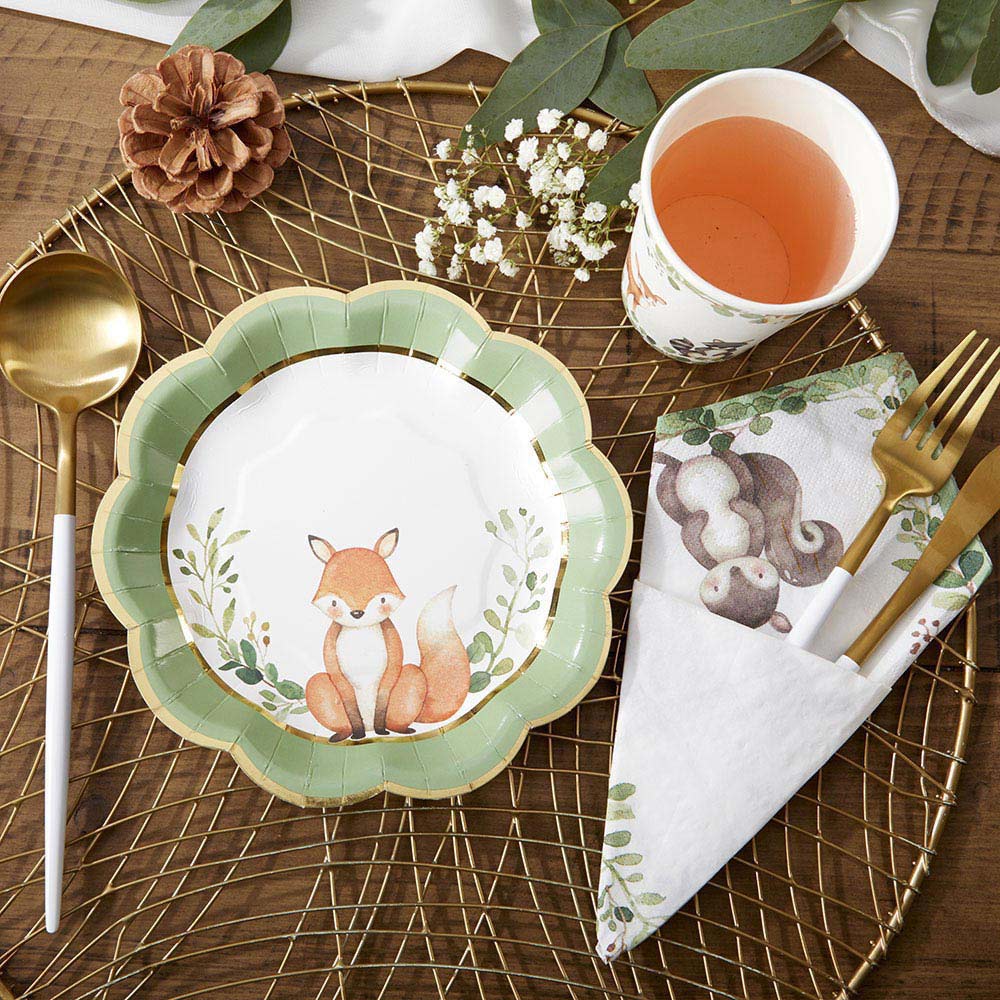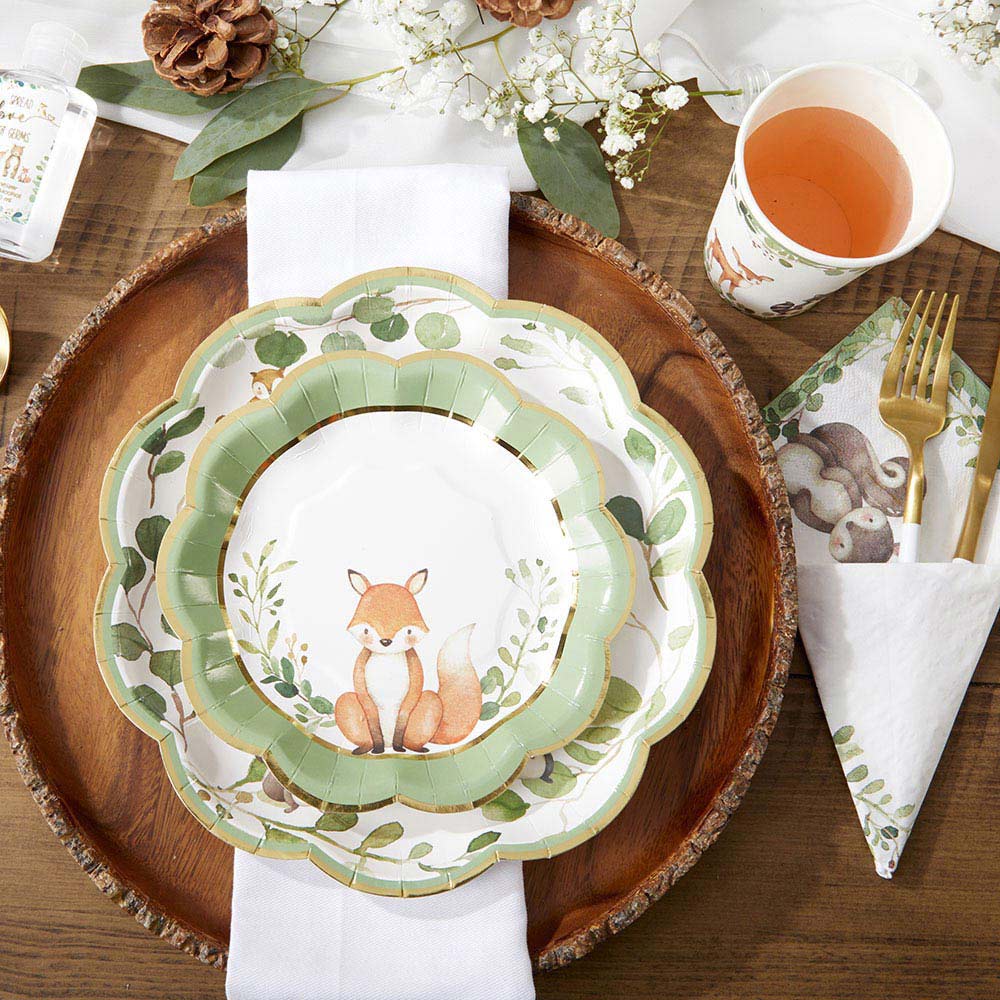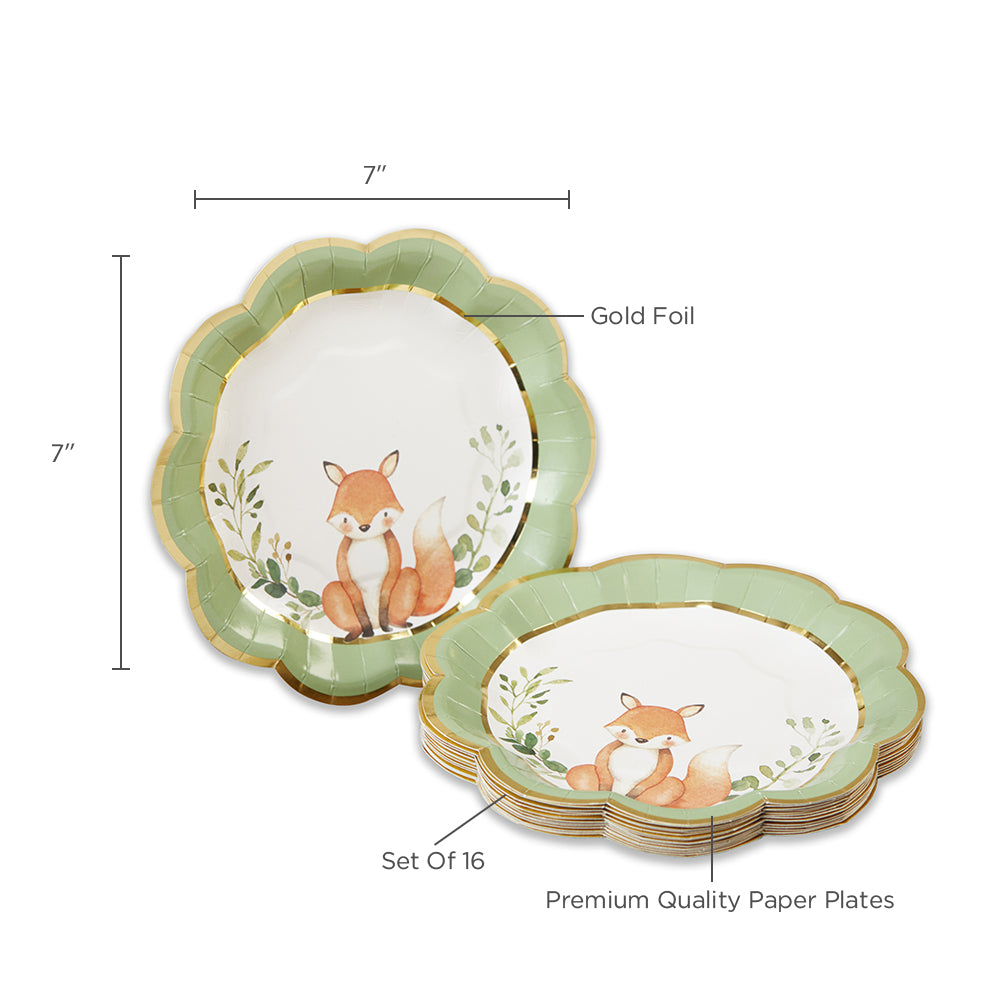 Woodland Baby 7 in. Premium Paper Plates (Set of 16) are designed to complement our Woodland creature collection by adding more character and personality to our little creatures that you have grown to love throughout our collection. Each product has its own unique design and character combination that adds more depth to your tablescape without exhausting the same print over and over again.
Our plates are made of the highest quality paper to ensure that every bite will be enjoyed by your guest and not fall victim to a weak plate. Great for desserts or small bites our plates will only make your food shine brighter and with the added bonus of being disposable dinnerware makes your life easier with the simple cleanup. These plates will have your guests excited with how cute each character looks. The green foliage around the edge with the unique scalloped edges really make our themed plates stand out. Make sure you have plenty on hand in your pantry party supplies for those extra guests.