Woodland Baby 9 in. Premium Paper Plates - Pink (Set of 16)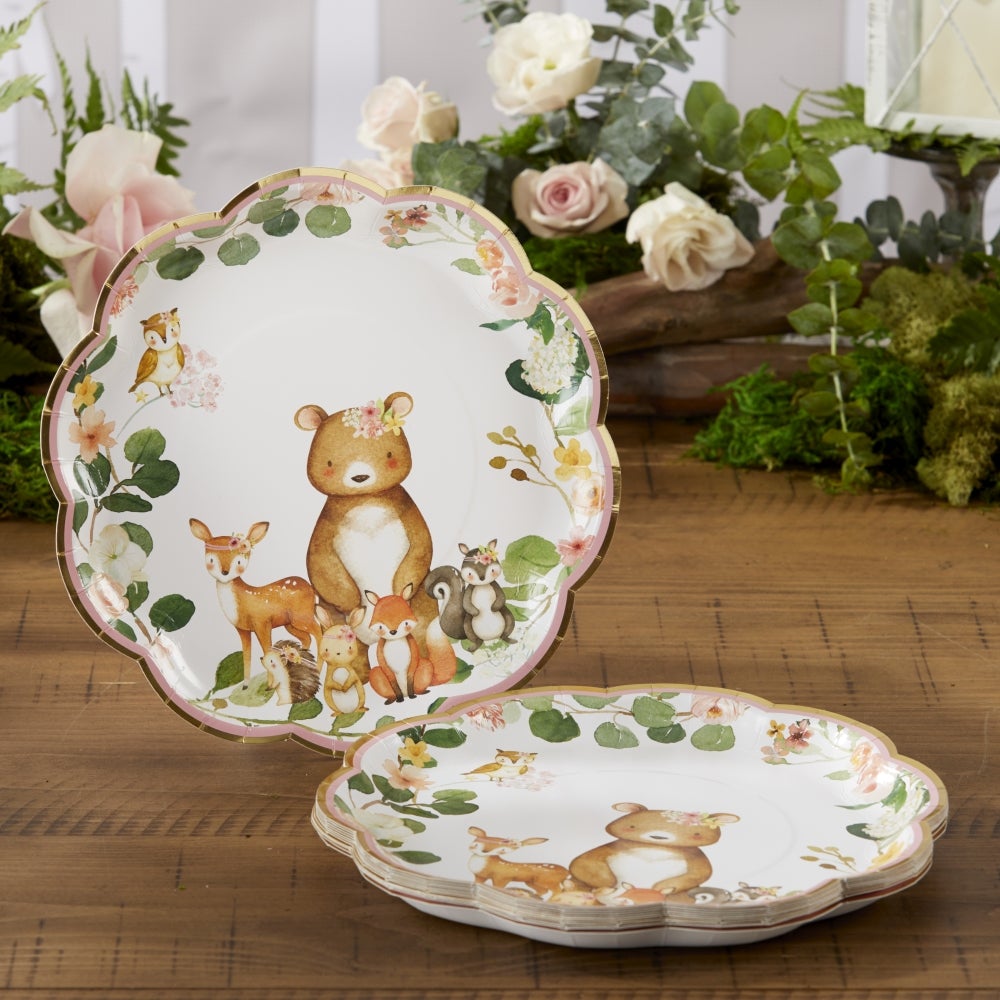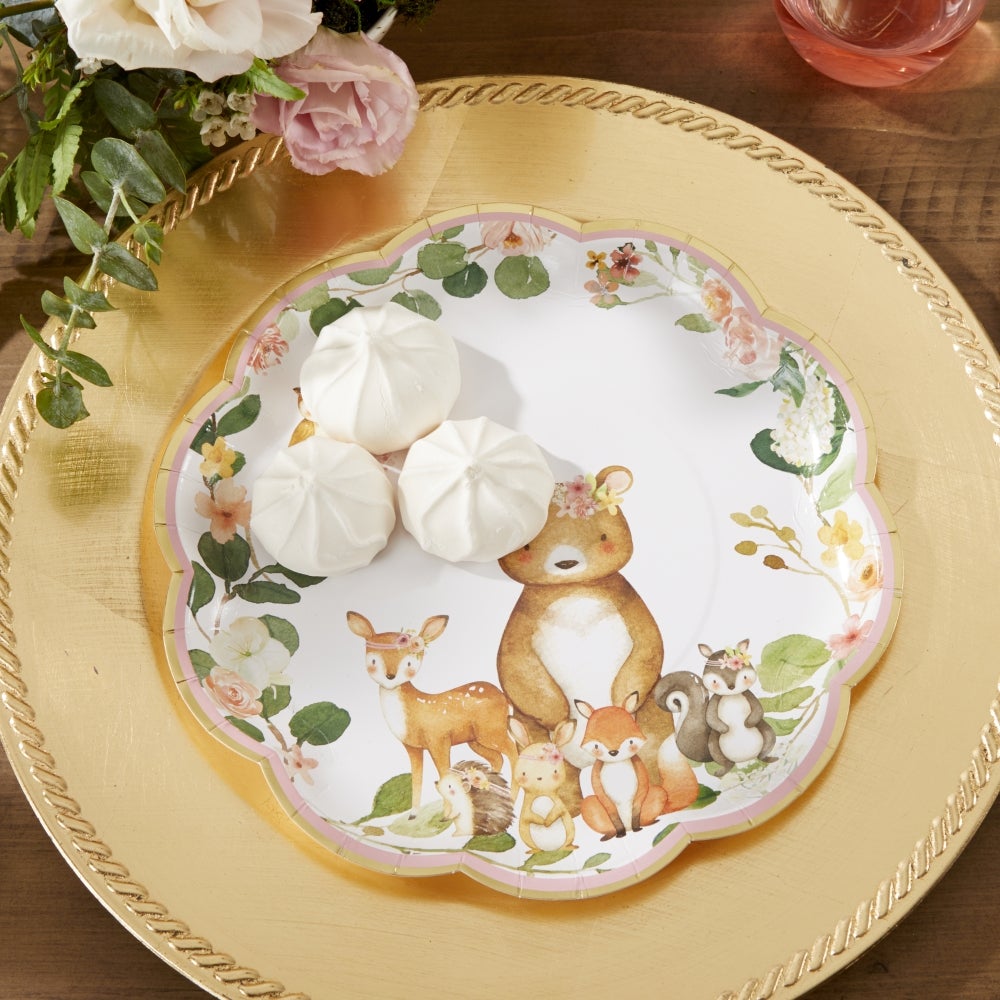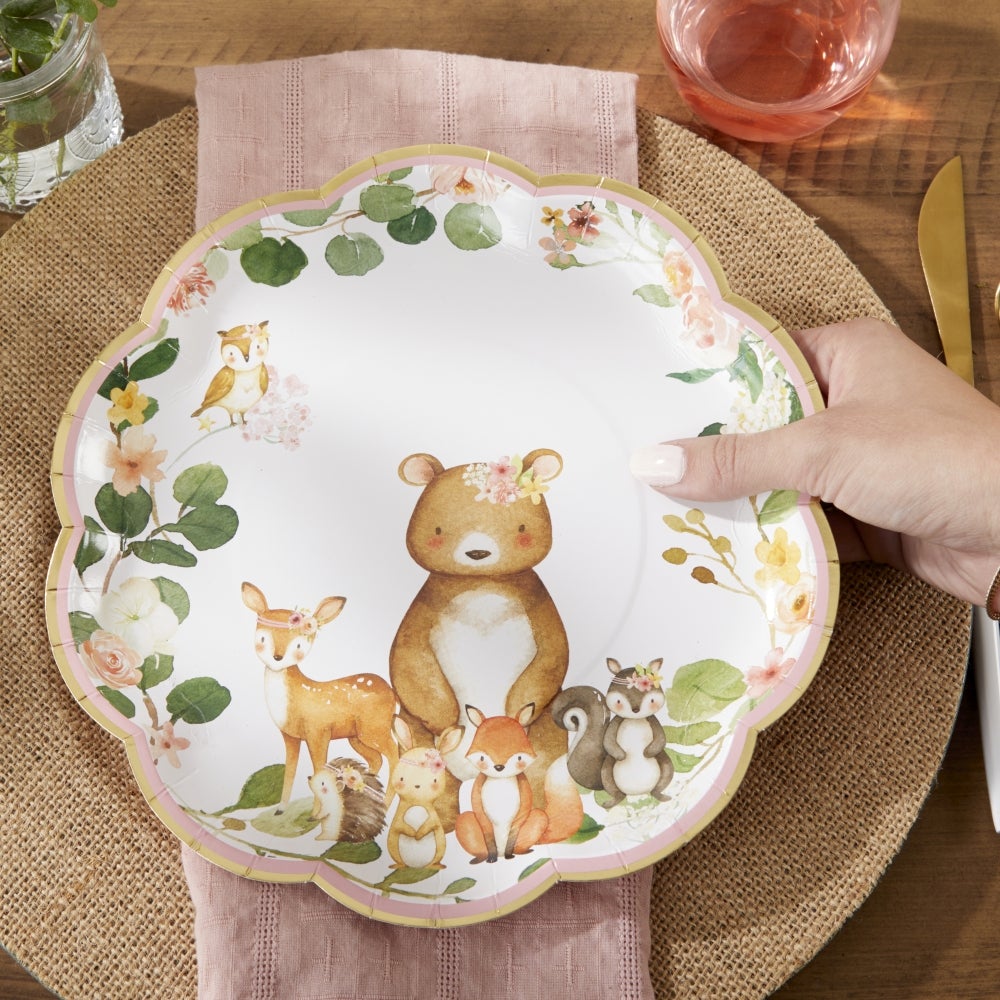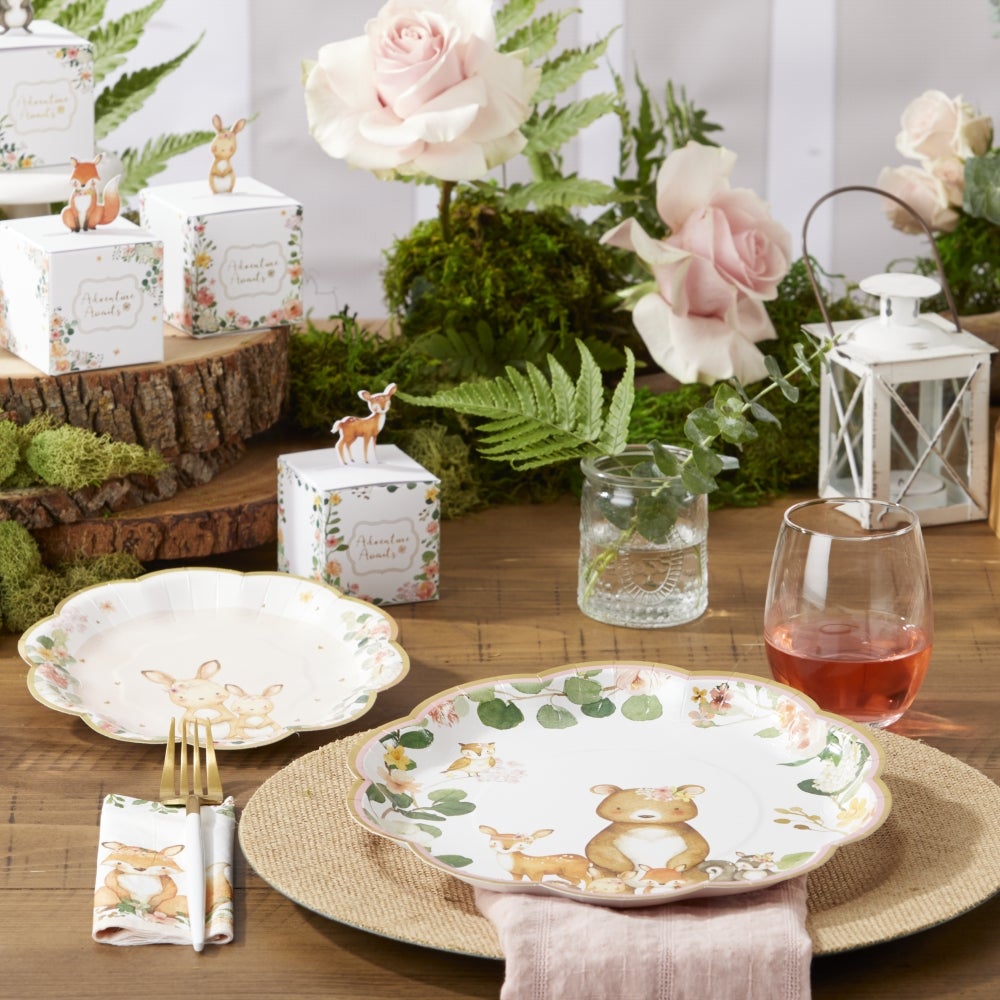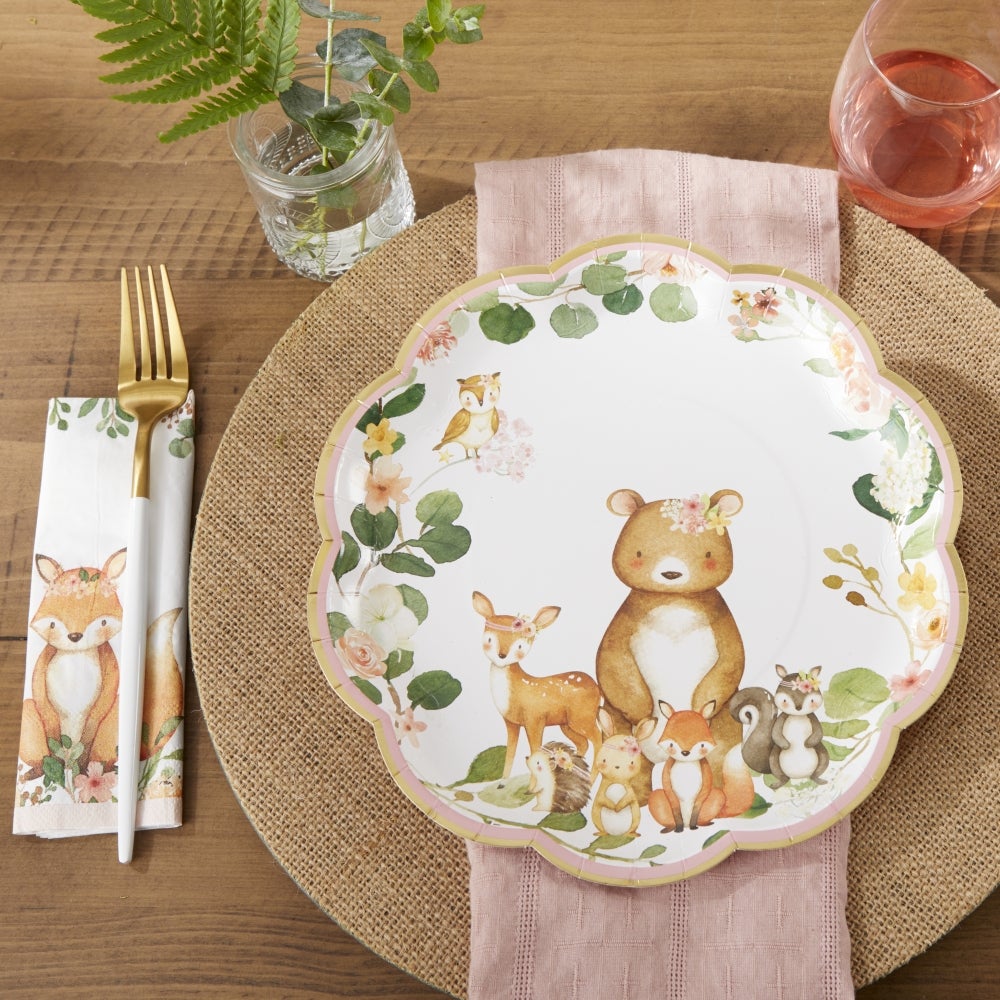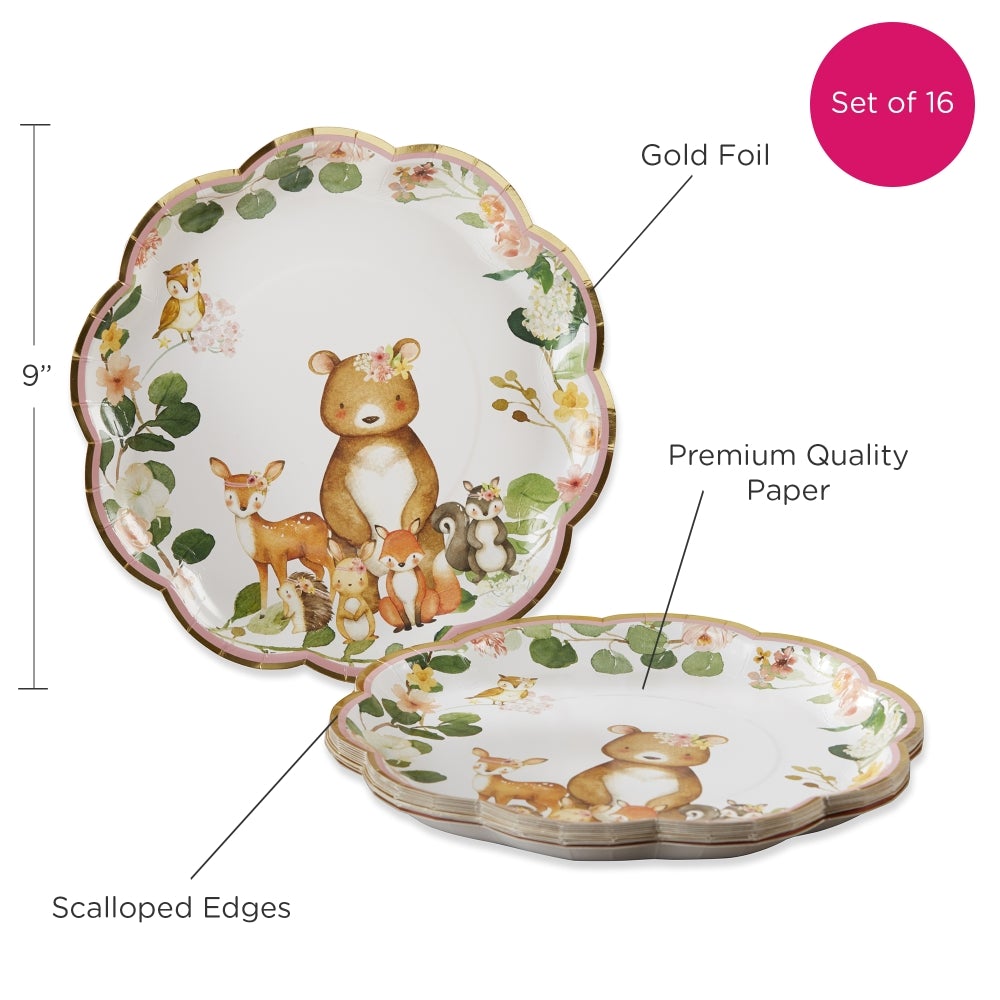 What does the fox say? She says our Pink Woodland Baby 9 in. Premium Paper Plates (Set of 16) are wa-wa-wayyy too cute! You have an adorable fox and a cuddly bear, along with other woodland creatures, adoringly displayed on each plate. We can't get enough of these precious plates with their wonderland of woodland baby creatures. The pink shading with greenery and blooms all around the edges make the plates look so dreamy and feminine. It's the type of plate you take pictures of and we are not exaggerating! Your guests are likely to comment on the cuteness and you should absolutely take full credit for selecting these! They are disposable but sturdy. We made sure to make them premium and strong, unlike the lightweight plates you see in some stores.
When you have a theme so whimsical and rustic, you need tableware to match! This vintage theme is also fun because if you have kids attending your baby shower or birthday party, they will enjoy seeing all the animals. It's an enticing theme for all ages to admire and enjoy. You will love the woodland theme and equally love these custom-made baby shower paper plates as well. We know you will love these decorative paper plates as much as we do!