Woodland Baby Block Box - Pink (Set of 4)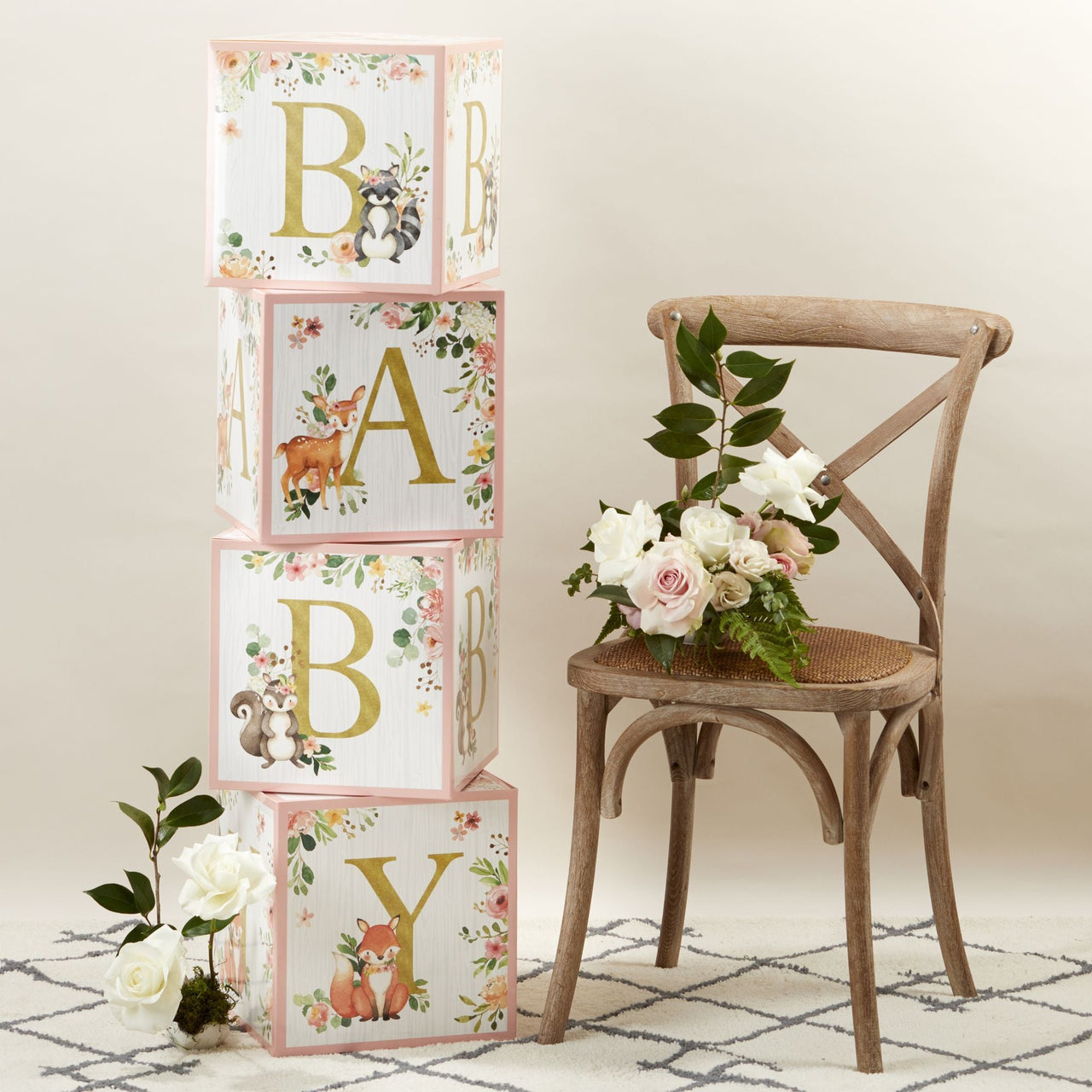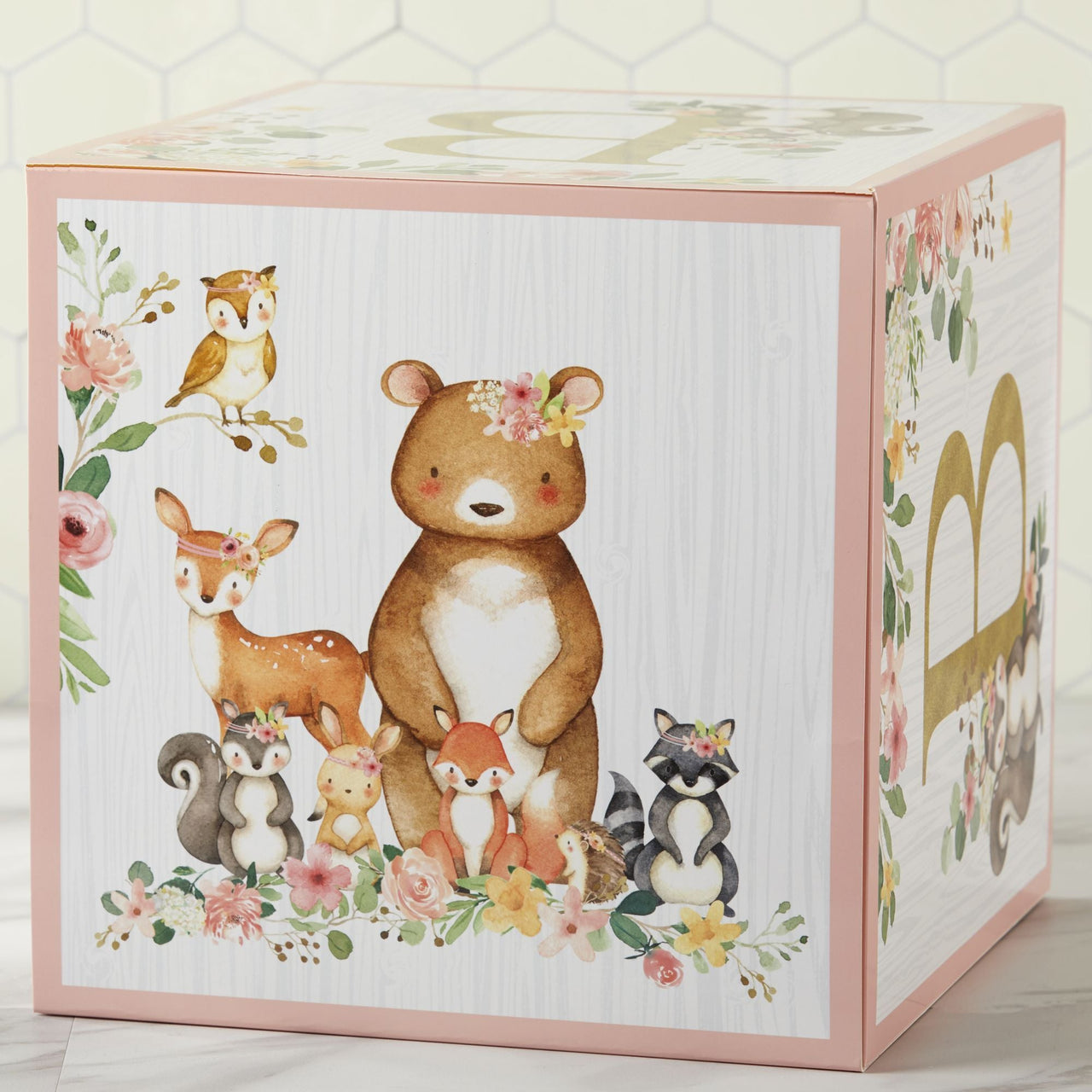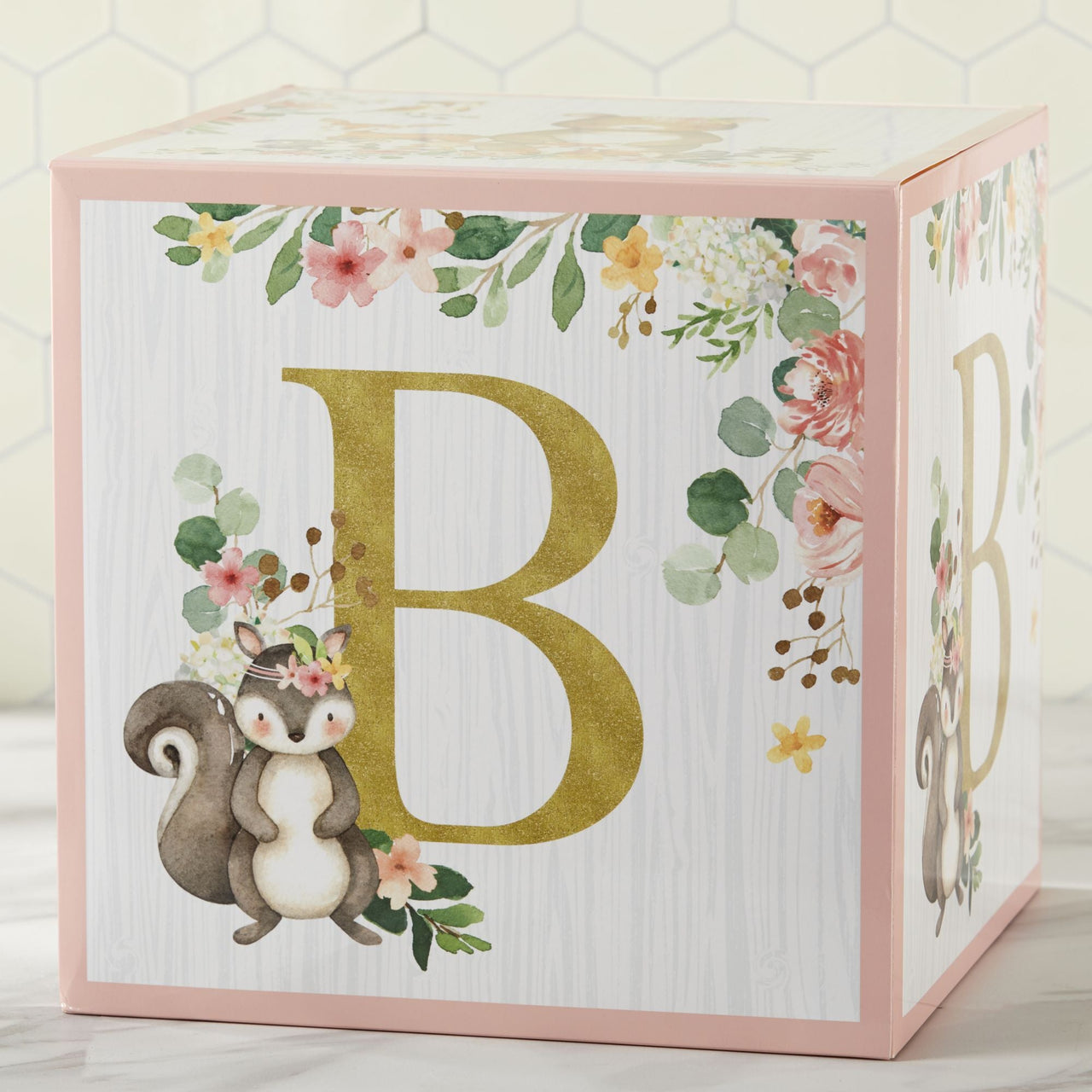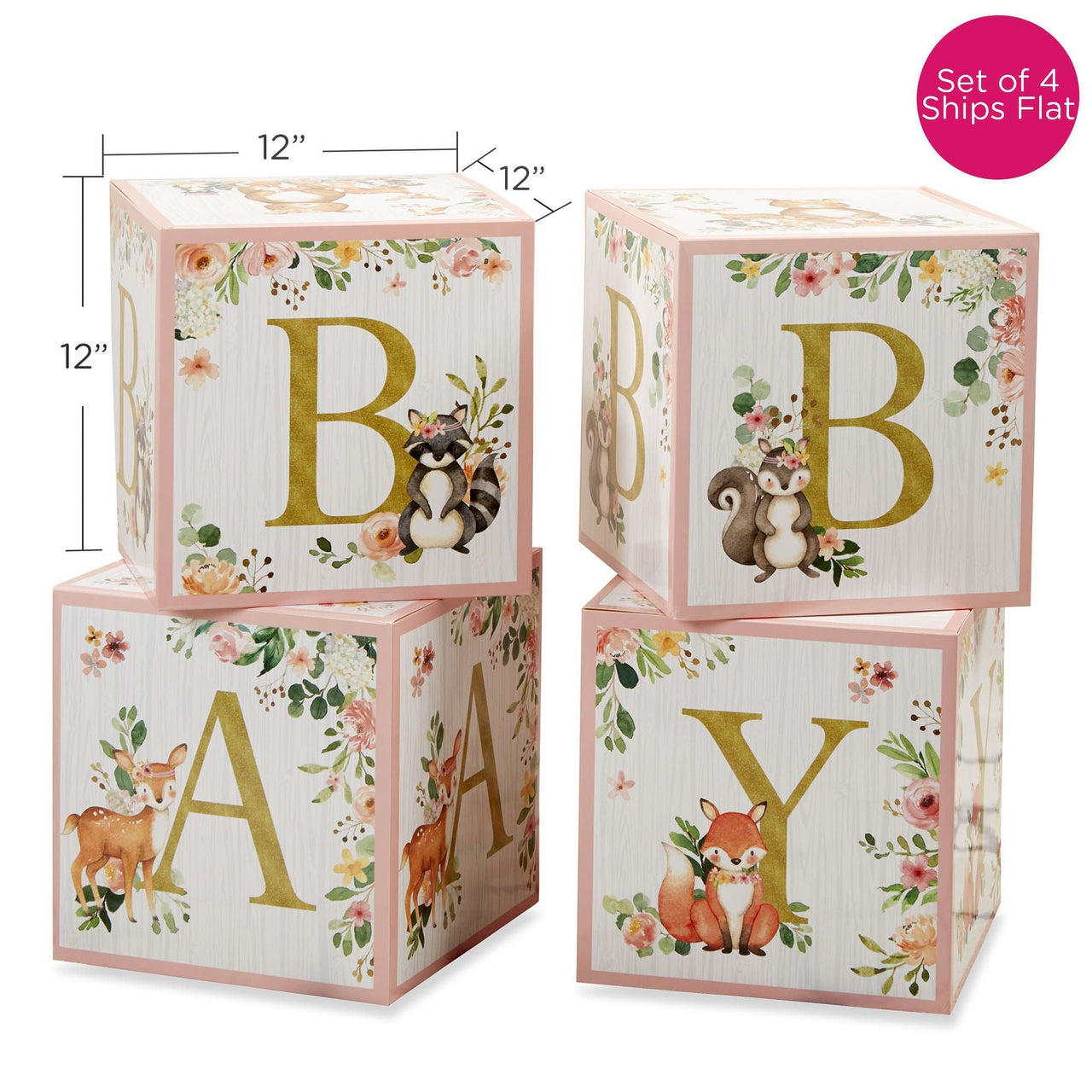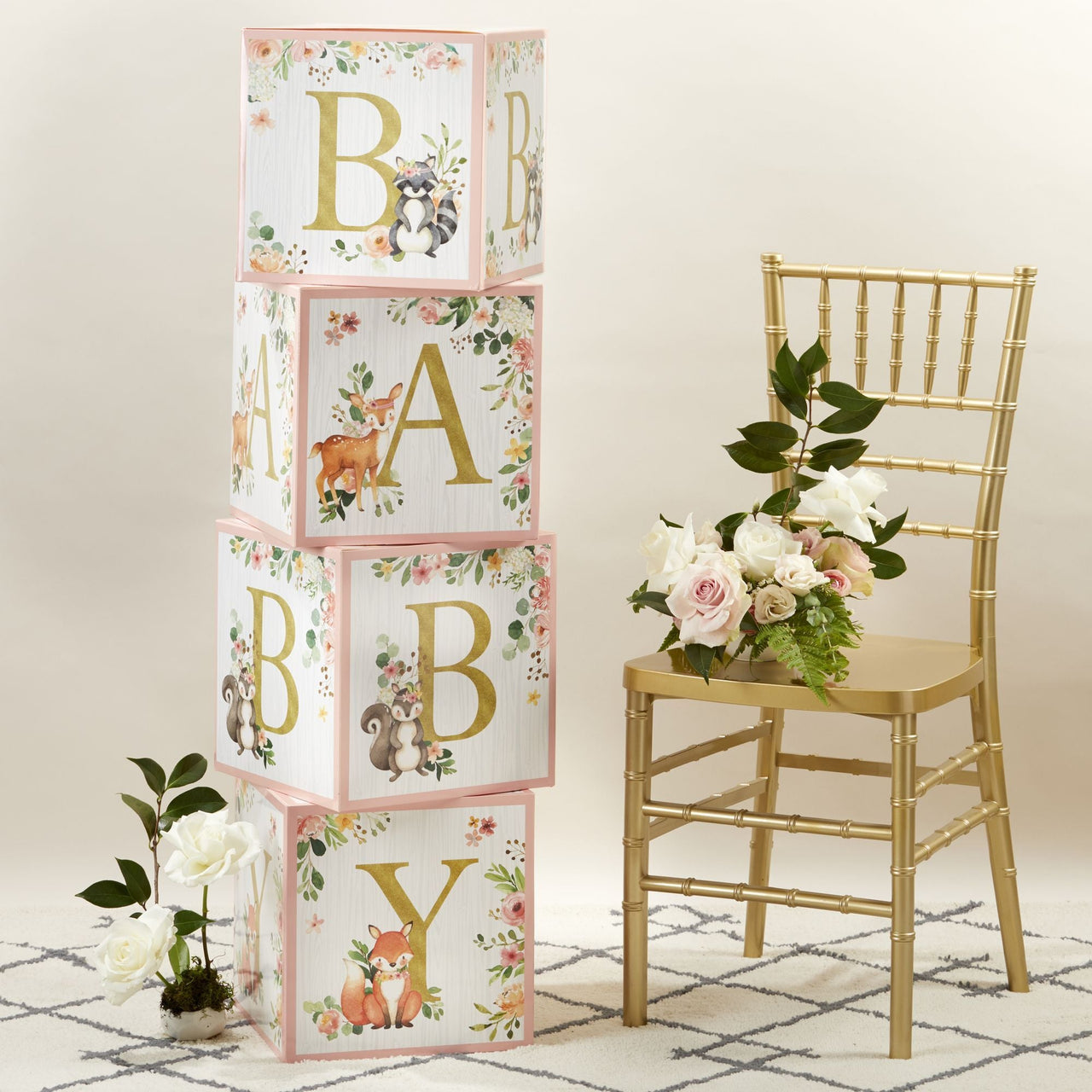 Give your baby shower decorations the finishing touches with the Pink Woodland Baby Block Box by Kate Aspen. The set of 4 blocks spell out the word "baby" with a cute woodland touch. The blocks alternate with different woodland creatures such as a squirrel, a deer, a raccoon, and a fox. There are also some floral hints with greenery accents for a natural feel. They also have a pink border with other pink accents, so it will be perfect to help welcome your soon-to-be little girl.
The blocks can be used in so many different ways. Stack them on top of one another for a tall décor piece. It makes for a great photo prop for guests to pose next to, to capture a memory from this special day, or it can add some décor next to your mom-to-be as she opens up all the gifts from guests. They can be set side by side for some dimension on your gift table, dining table, or any other woodland themed table. Guests will adore the cuteness of this décor piece, so buy yours now and style it any way you like!