Woodland Baby Décor Sign Kit (Set of 8)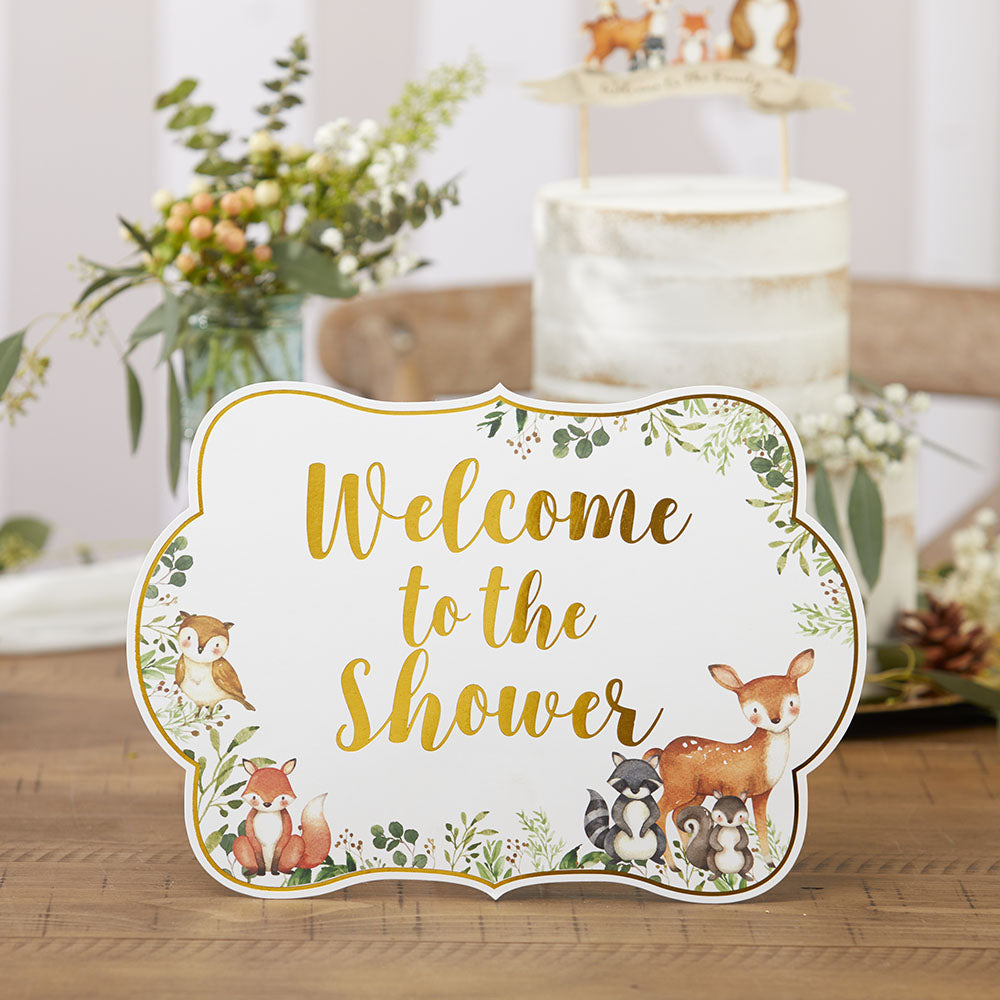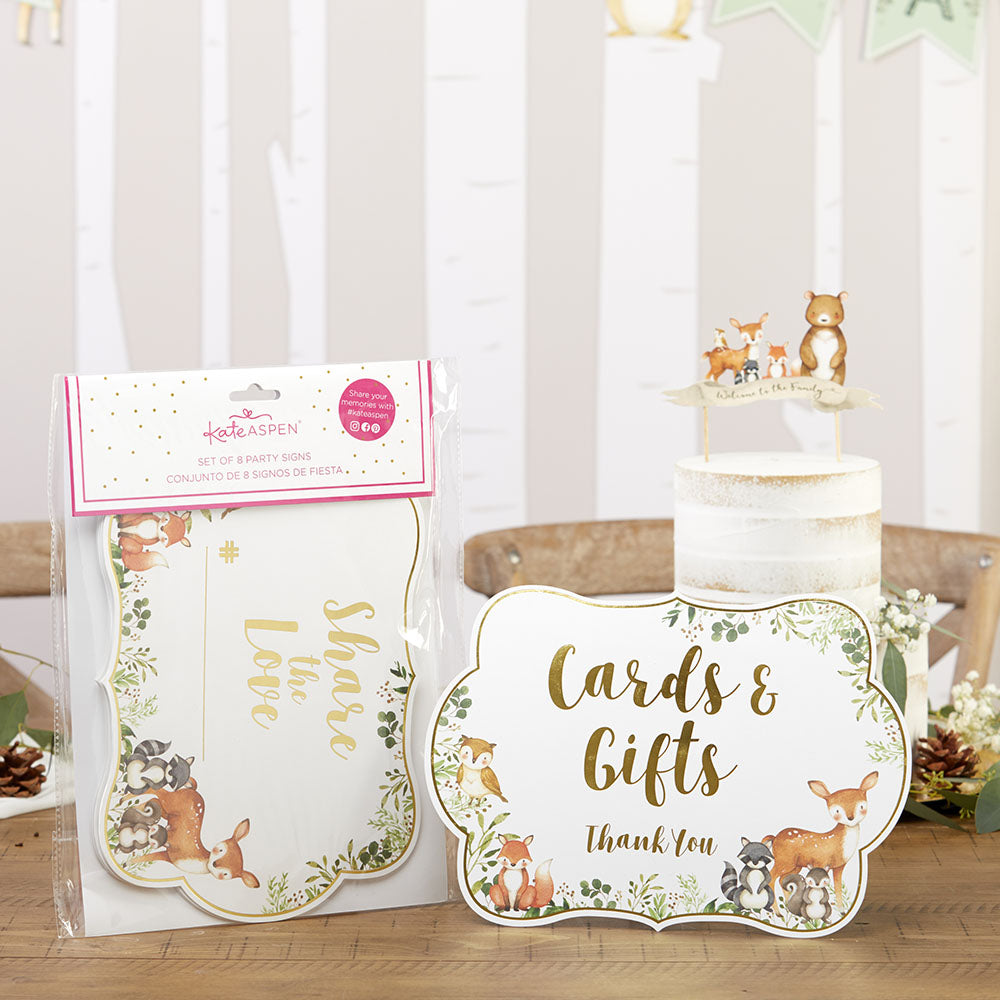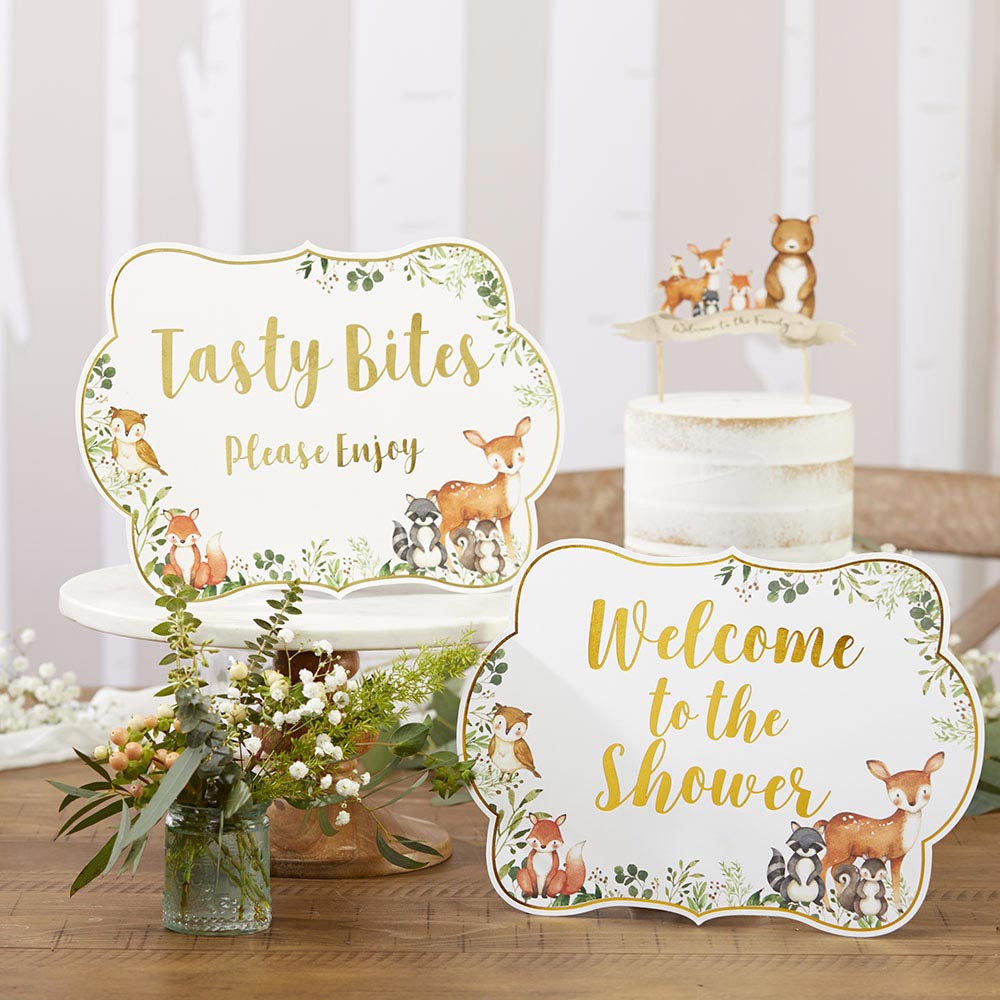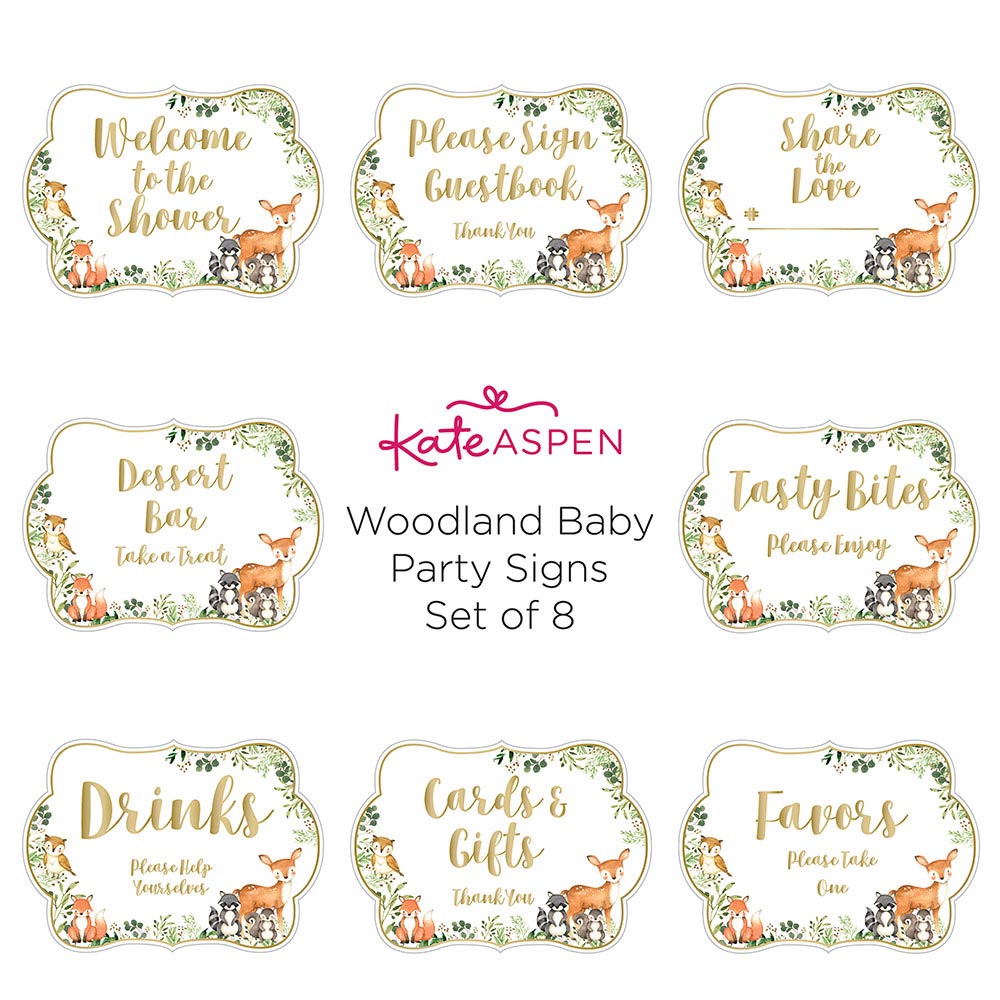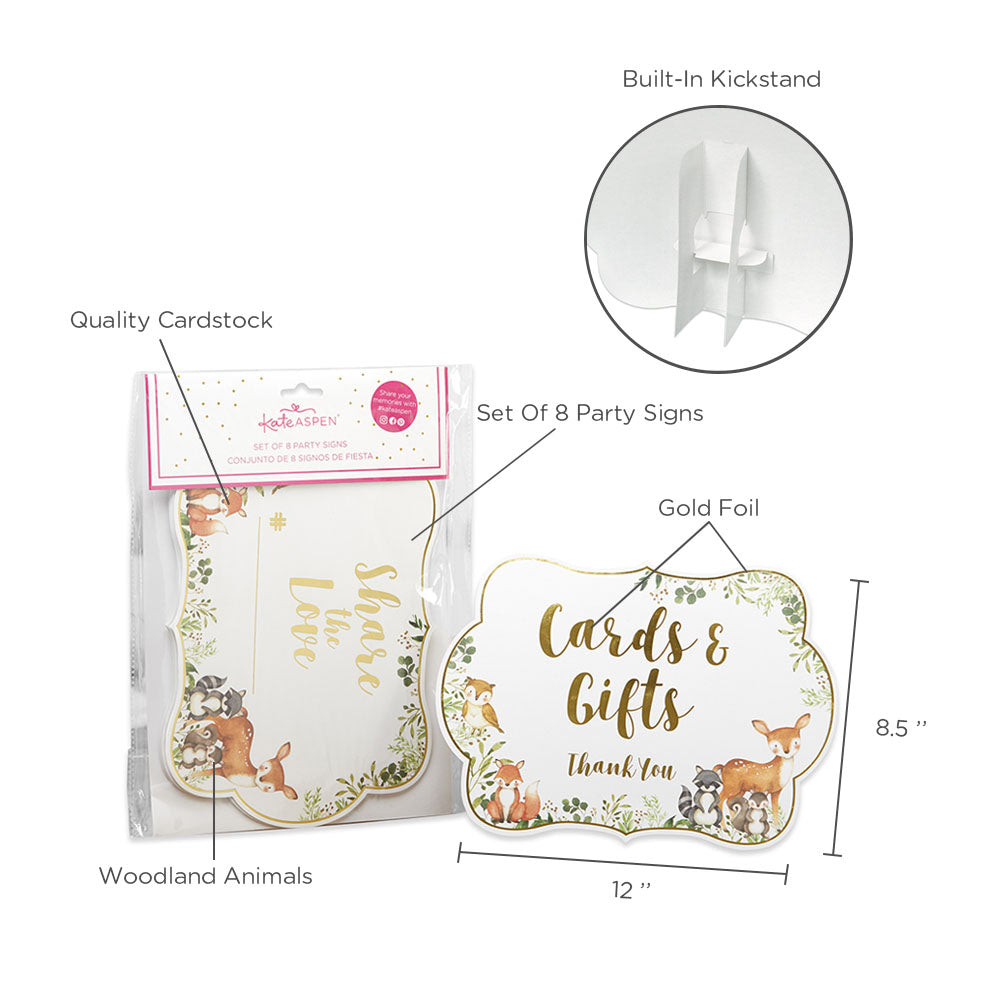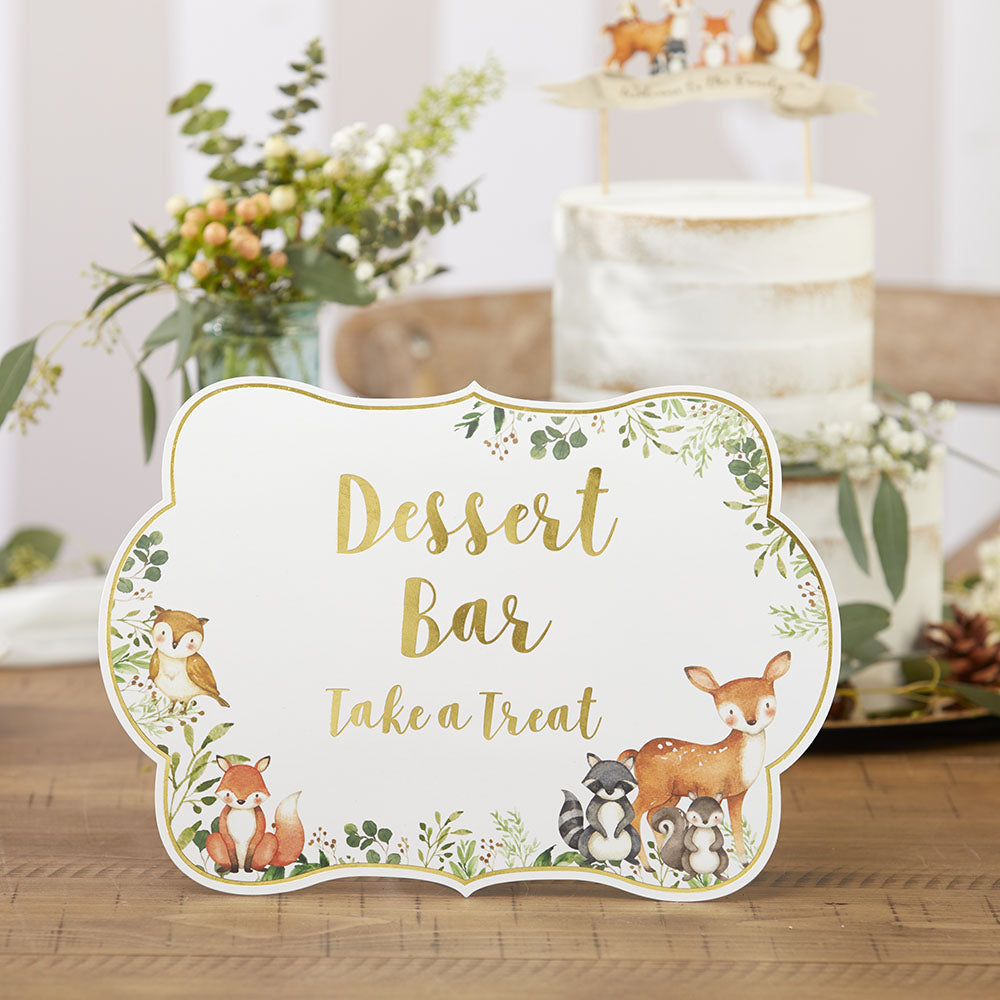 Our Woodland Baby Décor Sign Kit is packed with 8 different party signs to help decorate and guide your guest through your baby shower. Our woodland party signs have a border of green foliage and cute little baby woodland creatures around the bottom half with beautiful gold foil detailing and lettering. The signs are pre-printed with: "Drinks, Please Help Yourselves"; "Cards & Gifts, Thank you"; "Favors, Please Take One"; "Dessert Bar, Take a Treat"; "Welcome to the Shower"; "Please Sign our Guestbook, Thank You"; "Share the Love, #______"; "Tasty Bites, Please Enjoy."
The party signs are carefully packed as a generous set of 8 so everything is ready for use right out of the box making setup a breeze. Each sign includes a collapsible kickstand on the back allowing for easy breakdown, cleanup, and storage. Intentional hosting is at its best with our Woodland Baby Décor Sign Kit, sure to make your next Woodland theme baby shower a hit.