Woodland Baby 2 Ply Paper Napkins (Set of 30)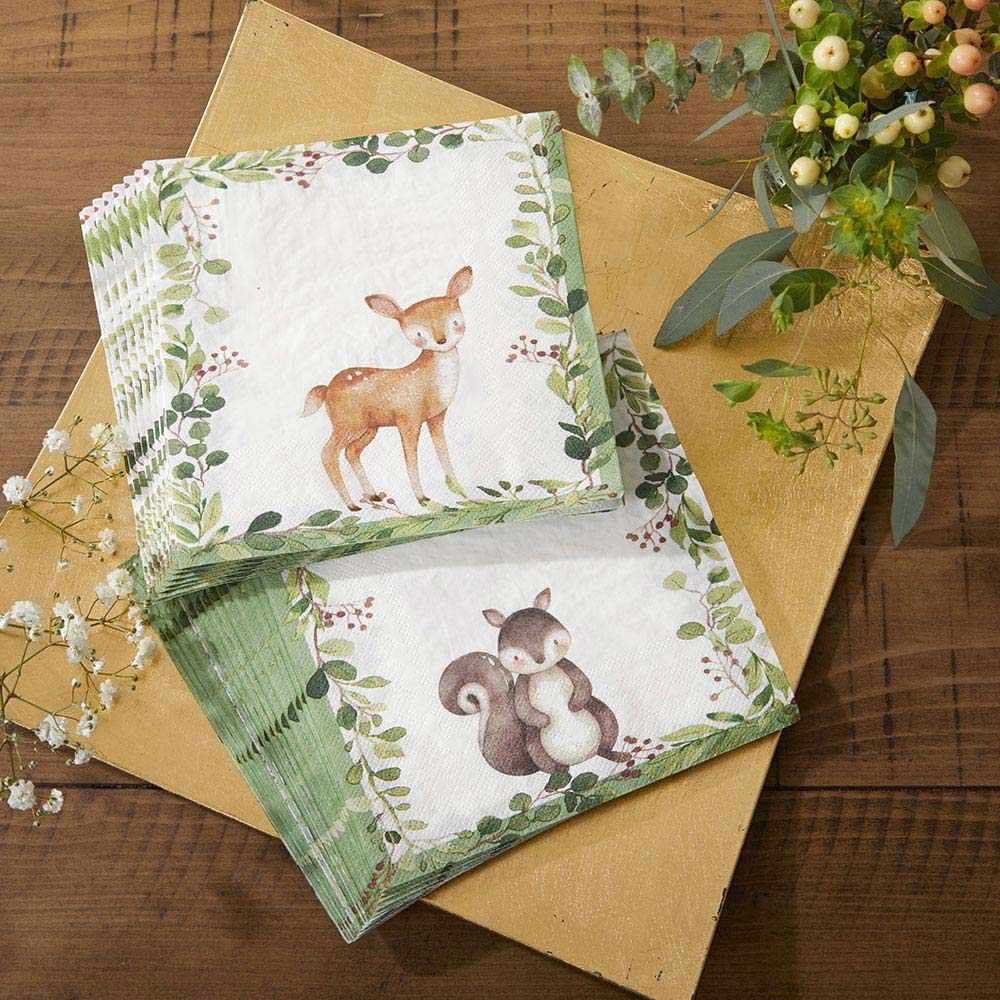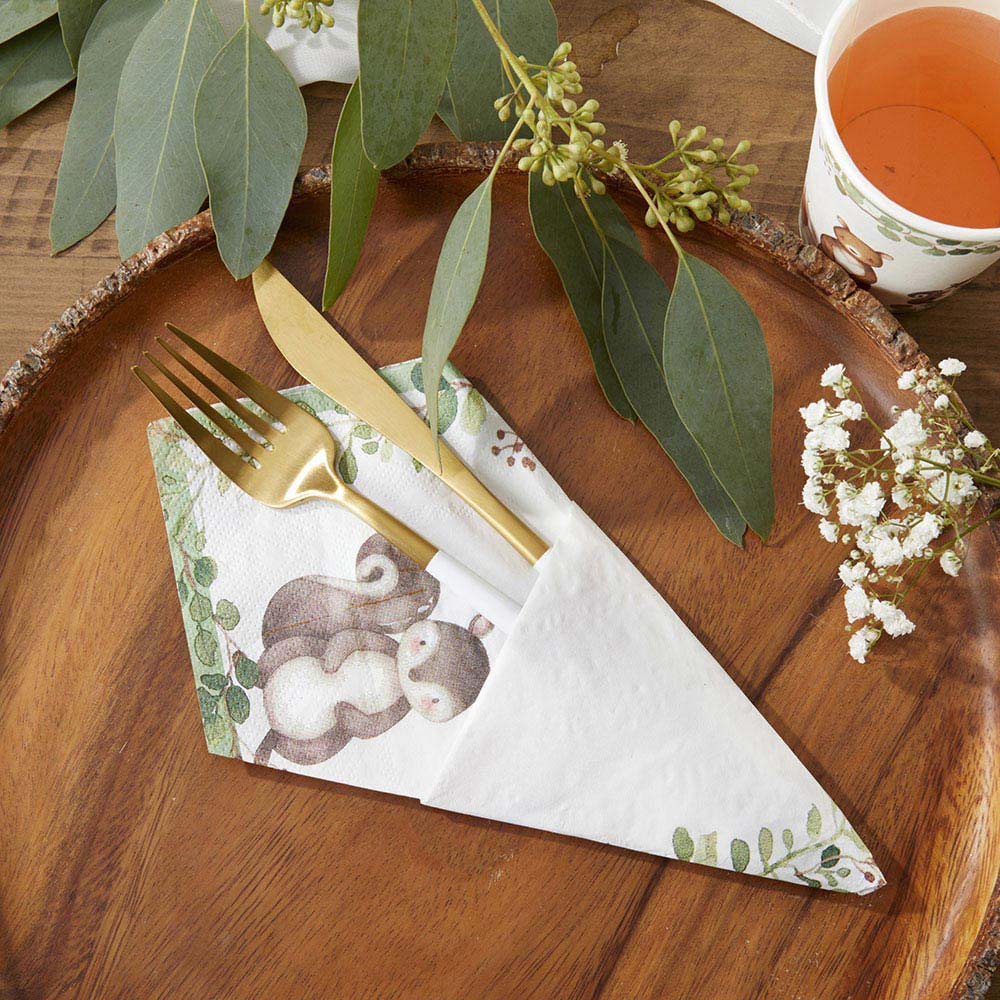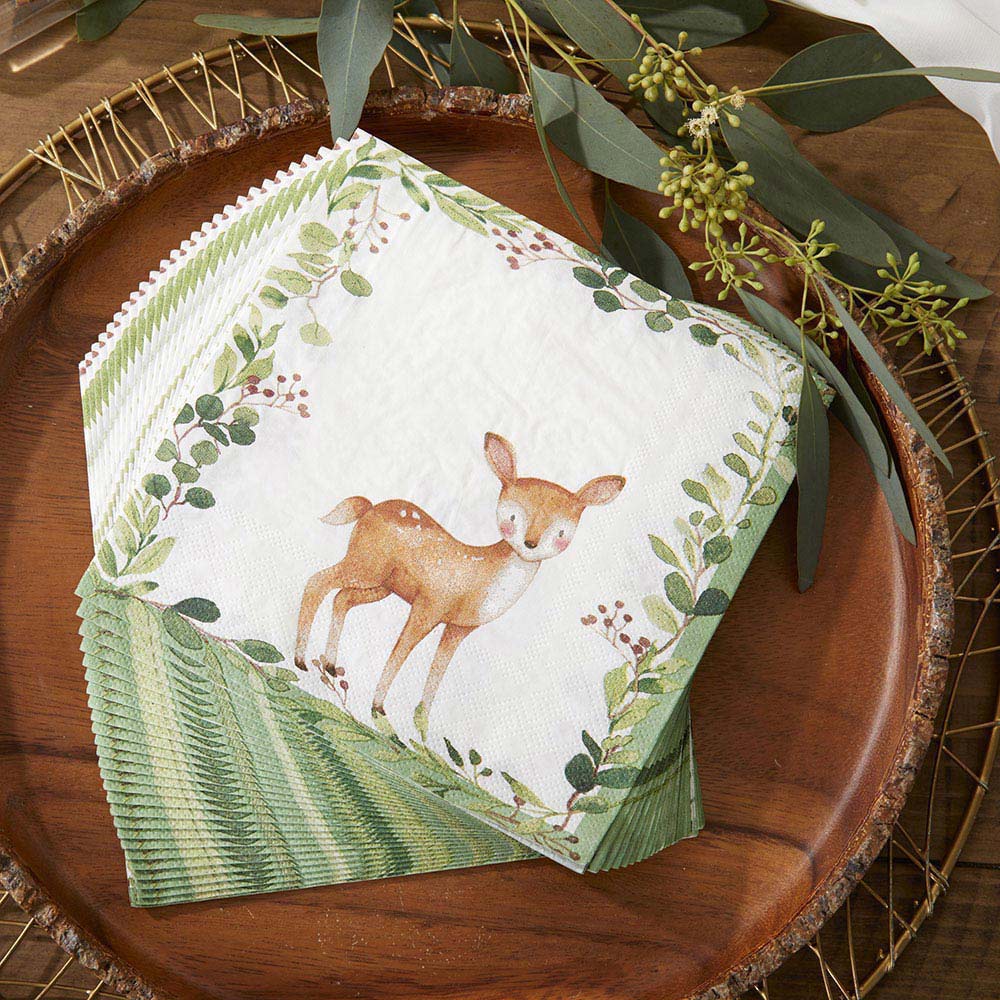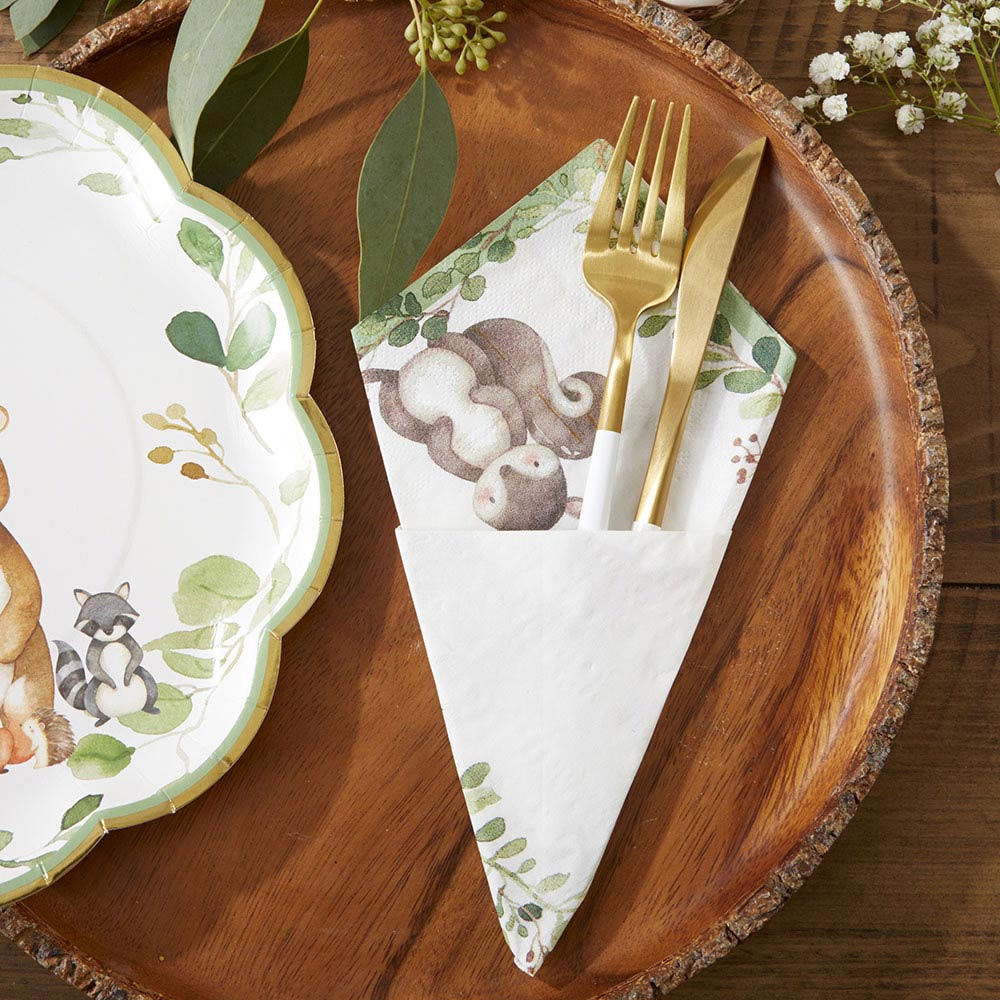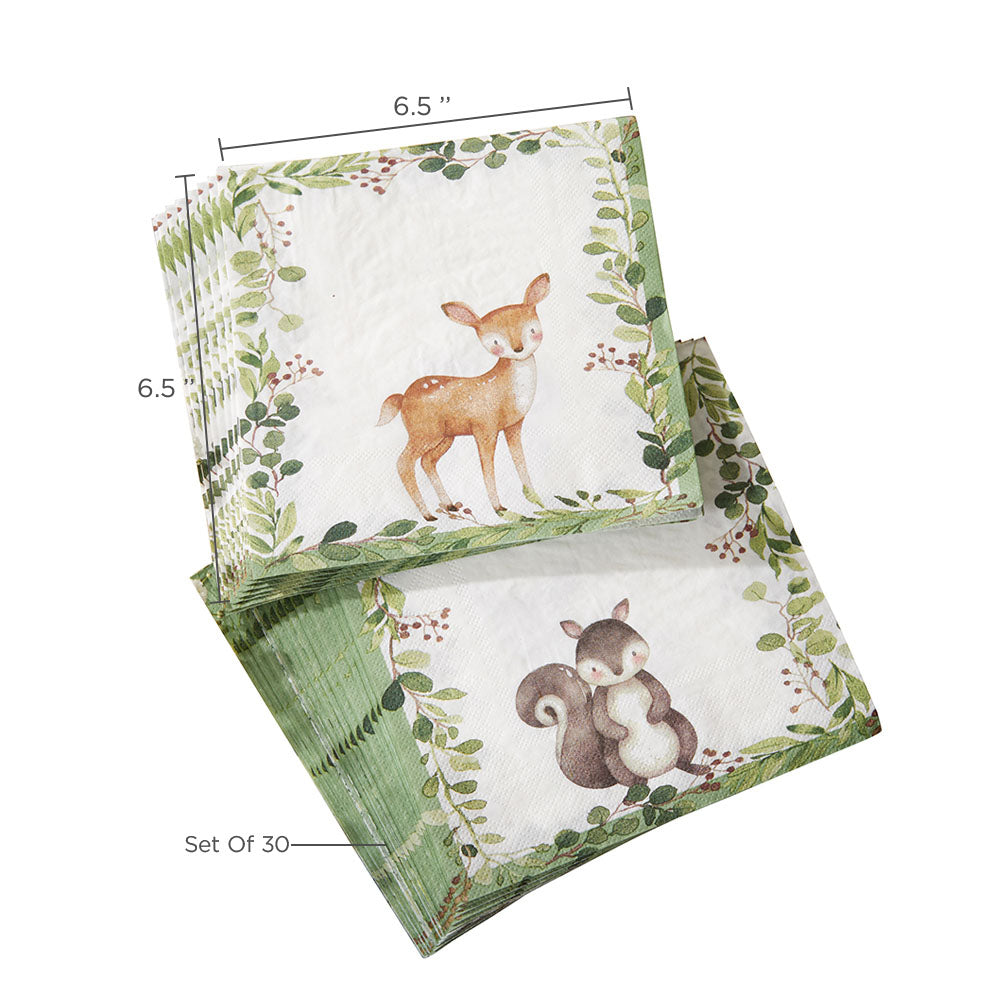 Our Woodland Baby 2 Ply Paper Napkins (Set of 30) are made of the finest paper to ensure that each does its job. There is no ink bleeding, no instant dissolving when getting wet. Our napkins stand up to moisture making them an absolute essential for your big baby shower celebration. These cuddly characters will charm the hearts of your guest and enhance every tablescape making you want to put them everywhere. Making them a staple not just because they are napkins, but because the design element they bring will only enhance your décor and bring your theme to life.
Make sure you have the other items in our Woodland Baby collection to really bring to life each adorable woodland creature. From our high-quality 9 inch plates to our paper cups, each item has a different scene with our loveable creations complimenting each other in each product. We use different designs for each product in a collection so that they complement each other, but do not exhaust a pattern or theme.