Boho Ceramic Coaster with Holder (Set of 6)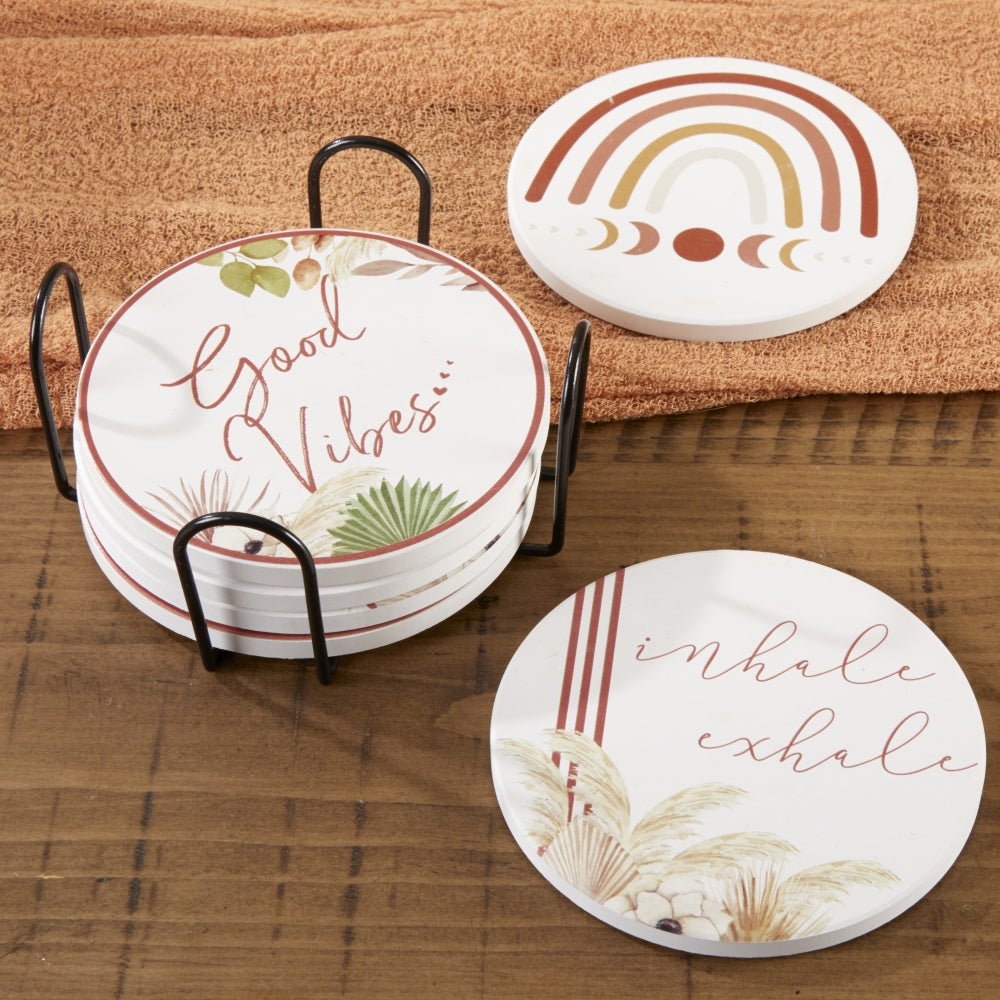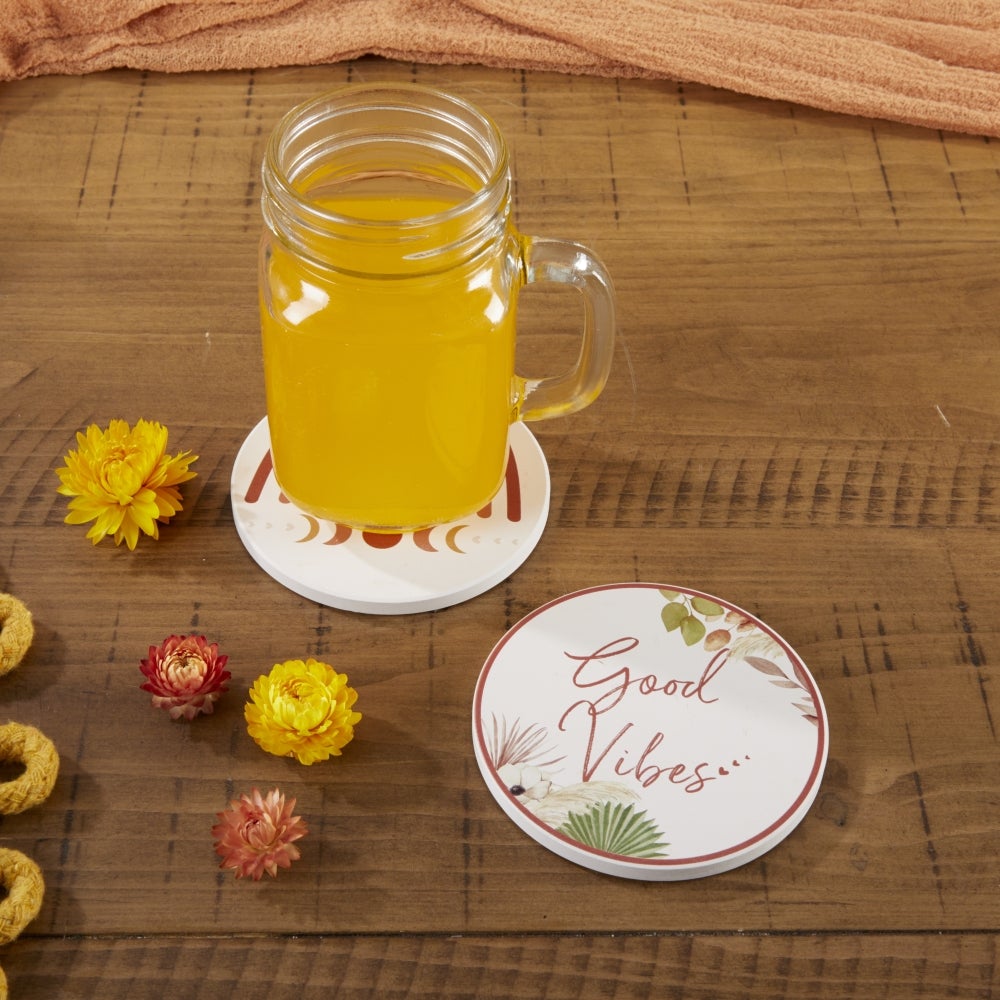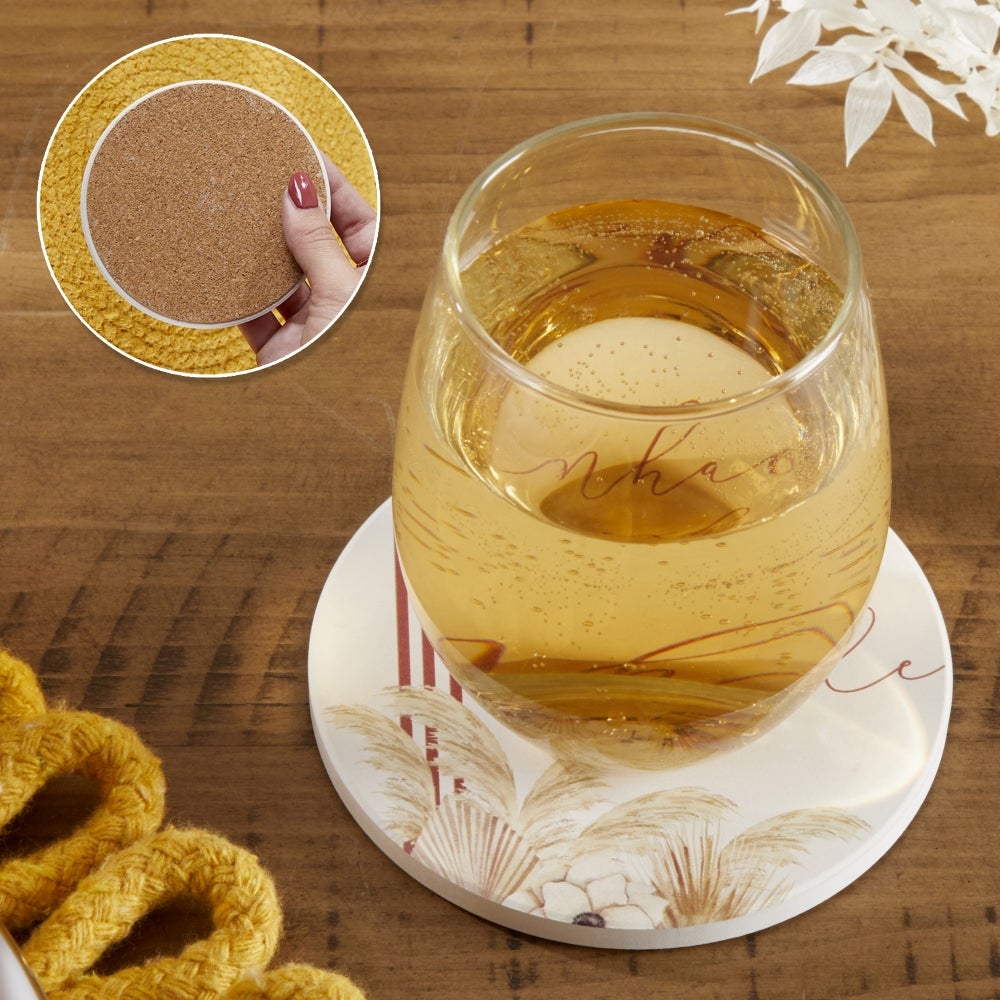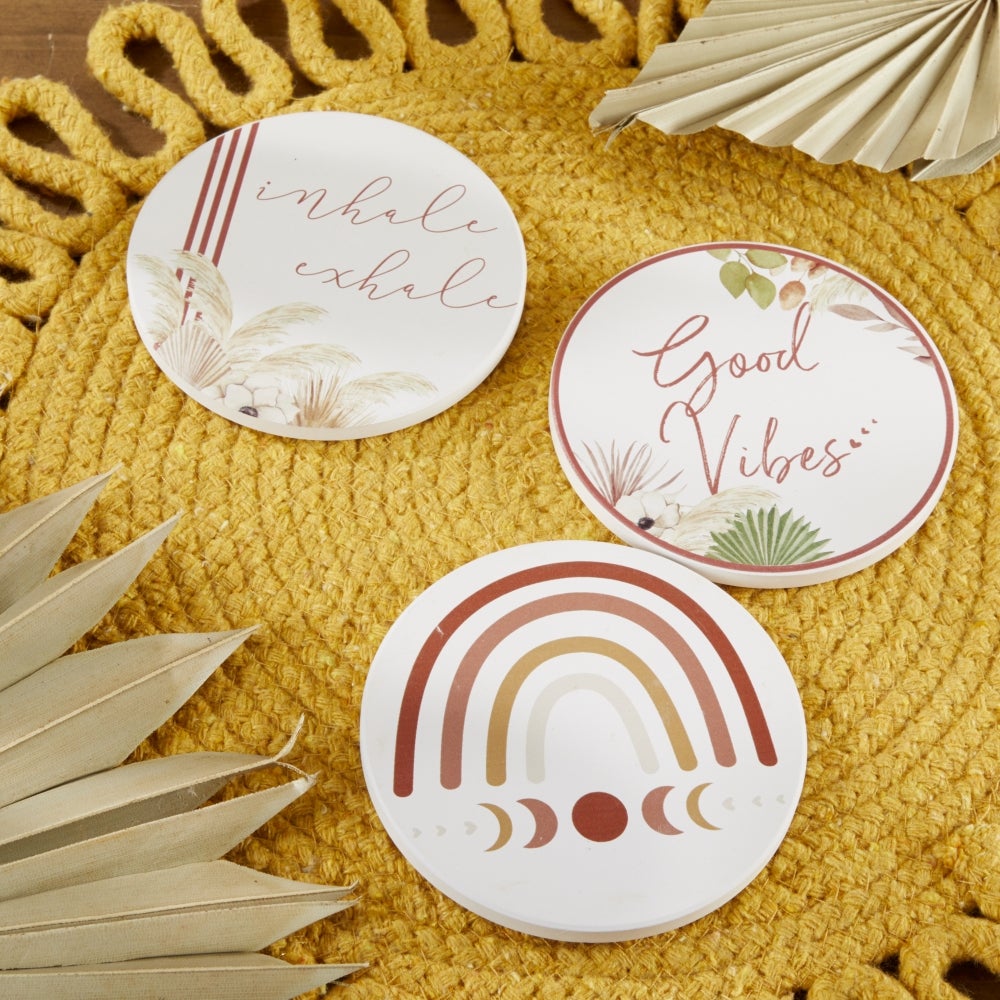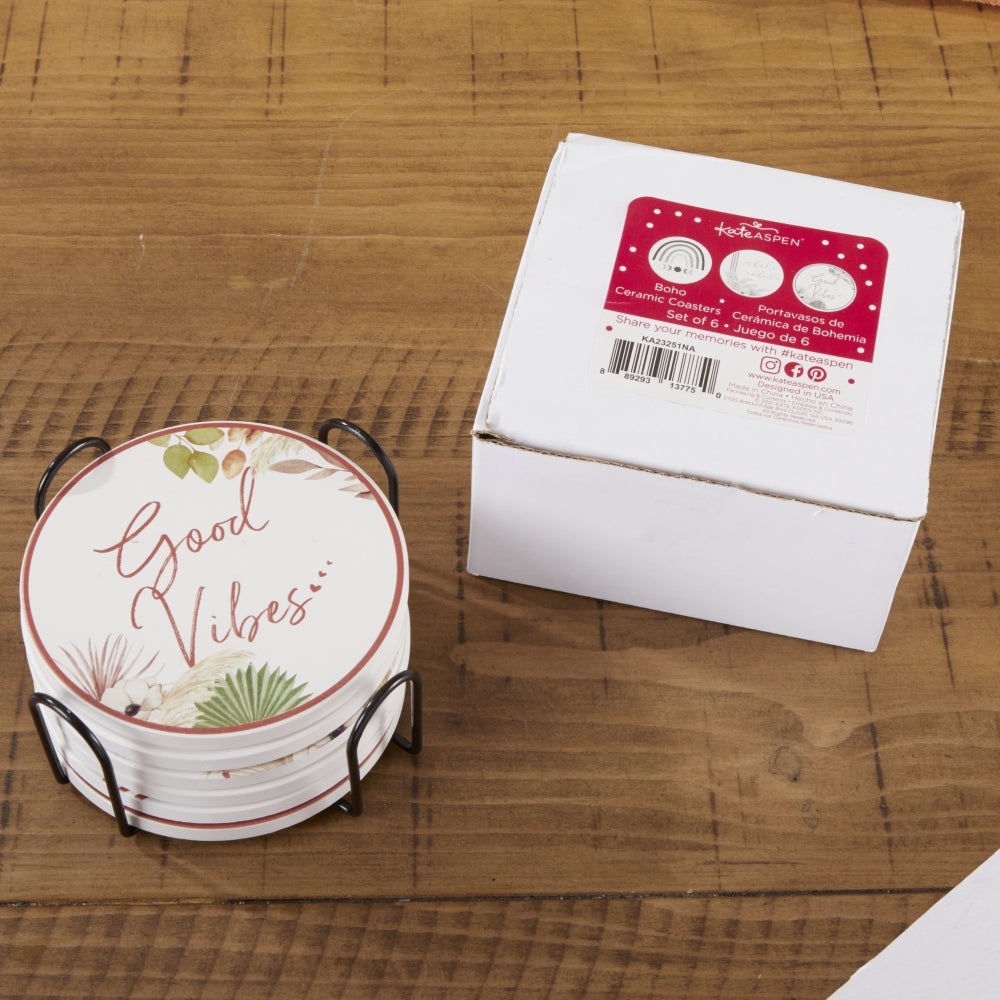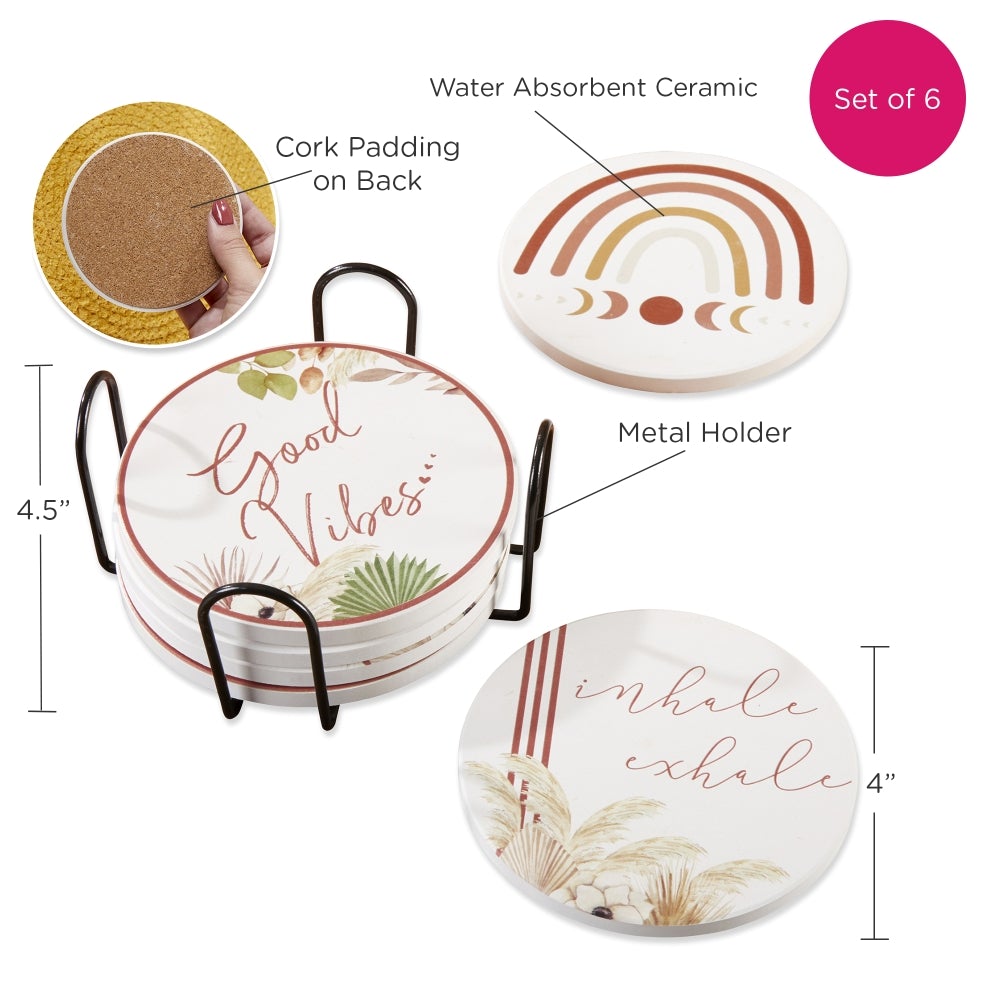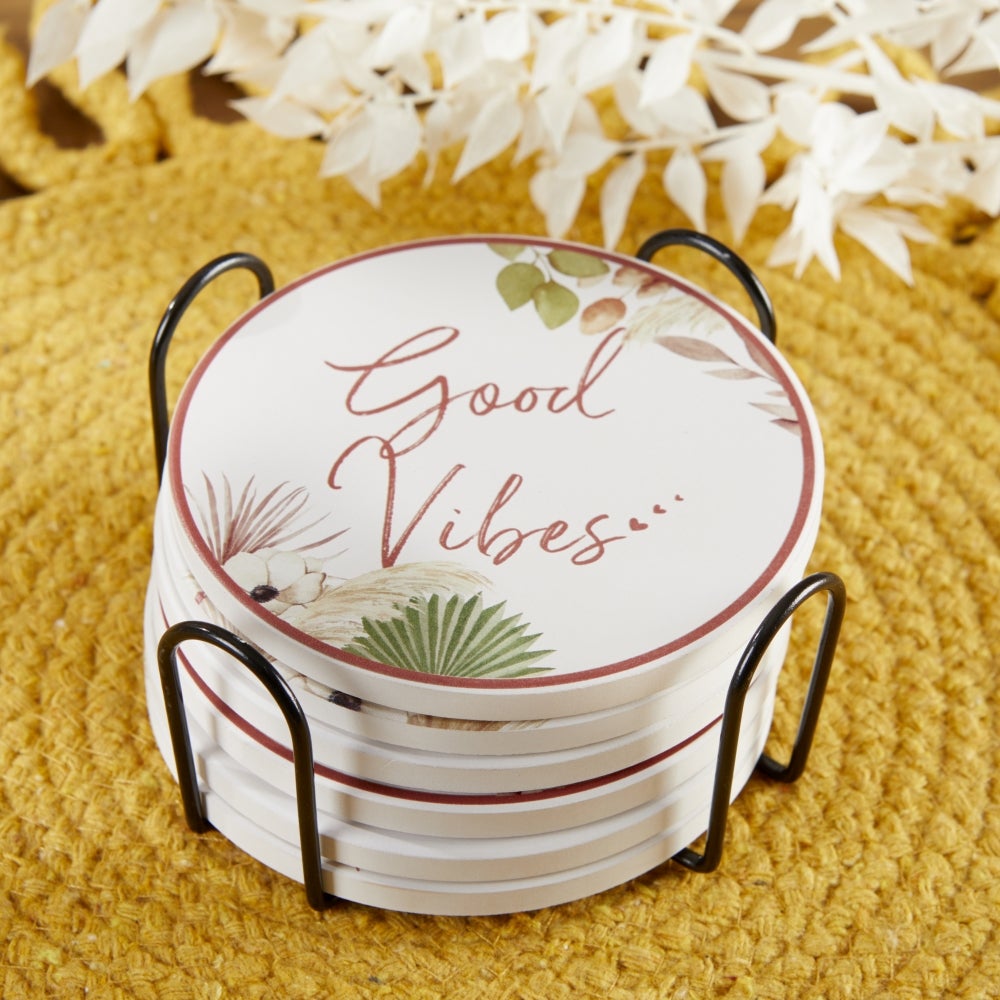 This Boho Ceramic Coaster with Holder (Set of 6) exudes good vibes, positive energy, and has a great mantra! You may ask how is that possible? We got our creative juices flowing and made a boho style coaster set with words and arts showing positivity: Good Vibes, Inhale Exhale, and an endless Rainbow with moon and stars. It's so nice to have a daily reminder of deep breaths and positive thoughts isn't it? These decorative coasters are so hippie chic! Your coffee table décor would look so fashionable as well. If you need a unique idea for a housewarming gift, look no further. We have your answer. Your best gal pal will love these! A fun couple would appreciate these also.
Coasters are something everyone needs but it's difficult finding something that's not basic. These table coasters are anything but drab and your friends will appreciate this bohemian housewarming gift. And your other friends will be a tad bit jealous you didn't get this for them too. Remember to order one for yourself as well and click add to cart!