Elephant Baby Shower 7 in. Premium Paper Plates - Blue (Set of 16)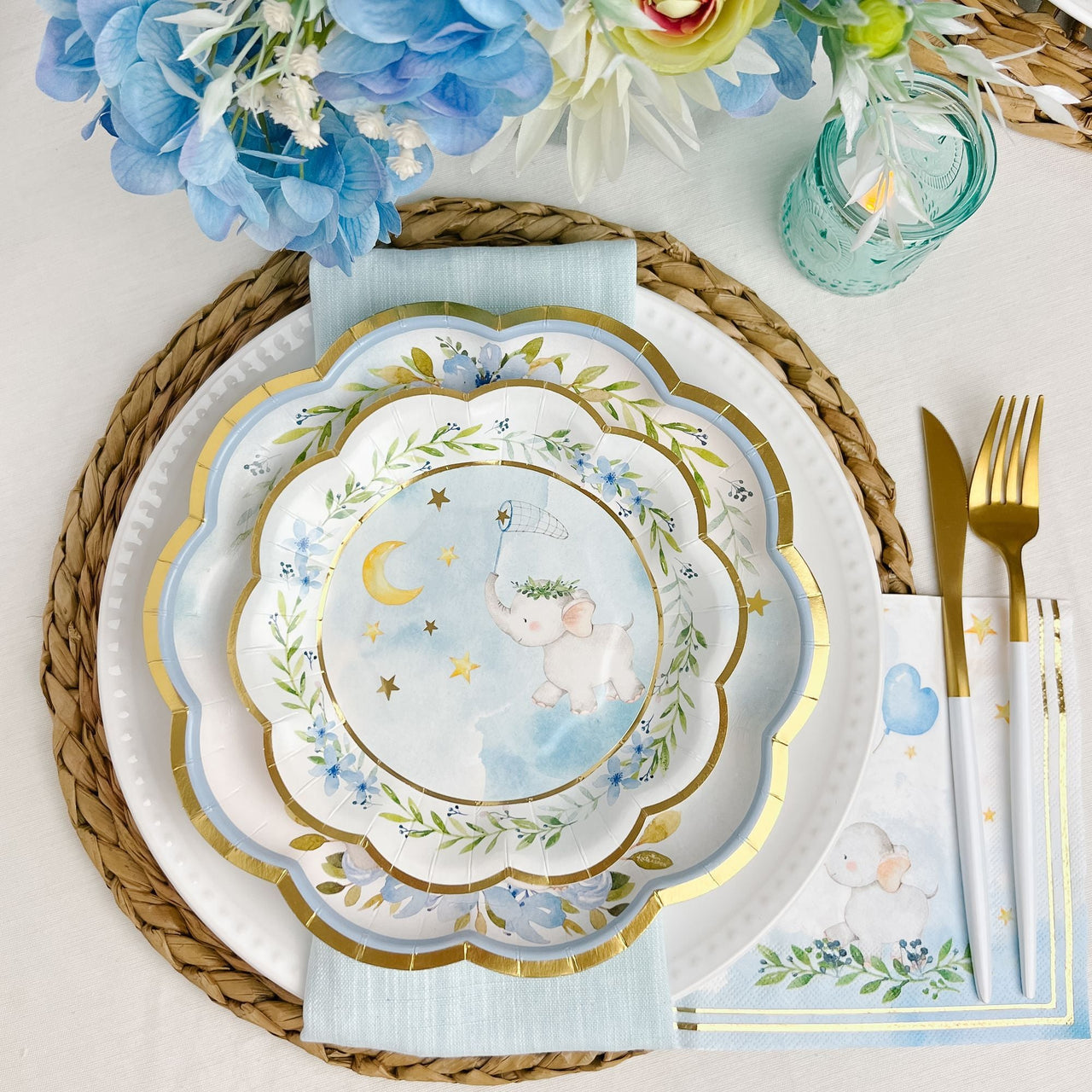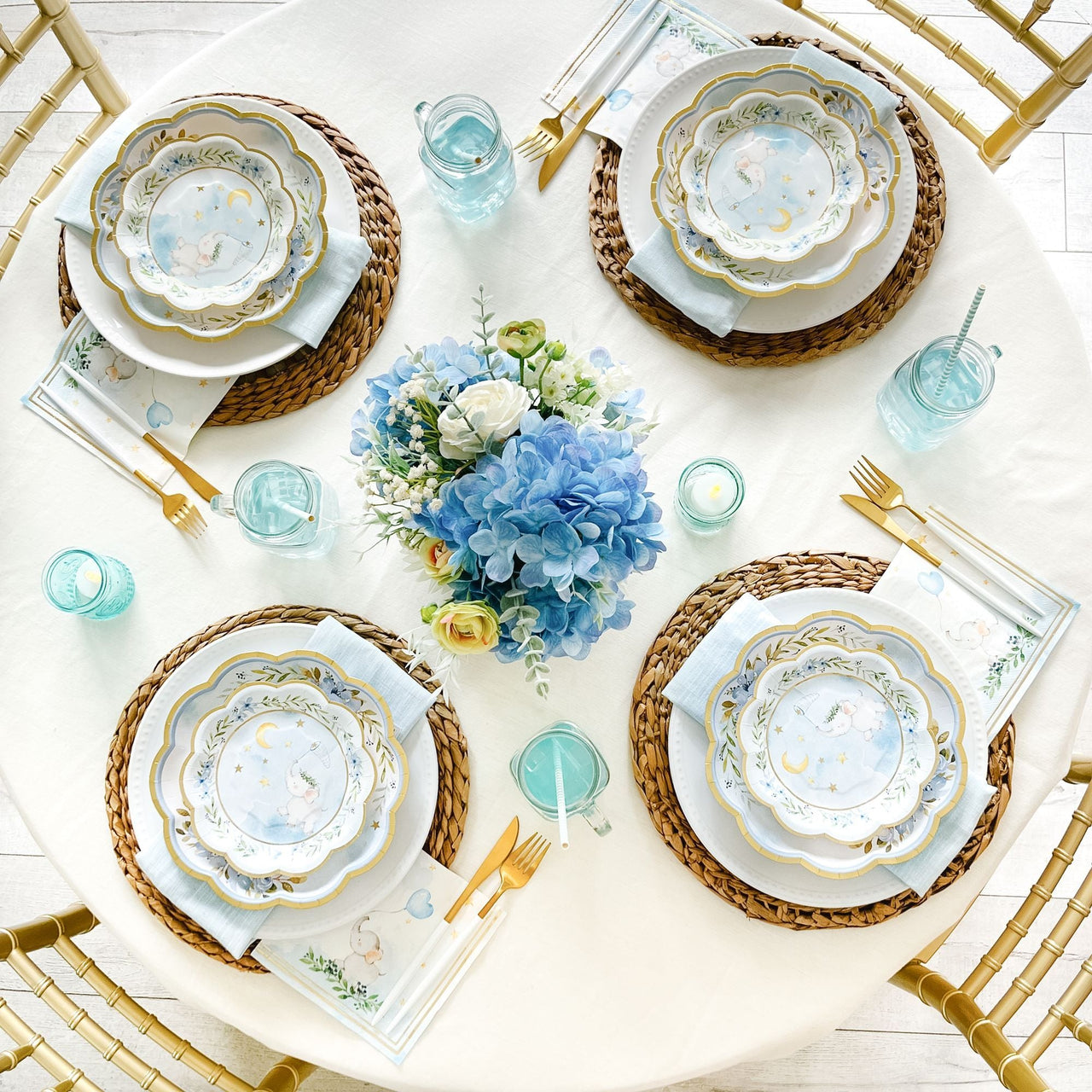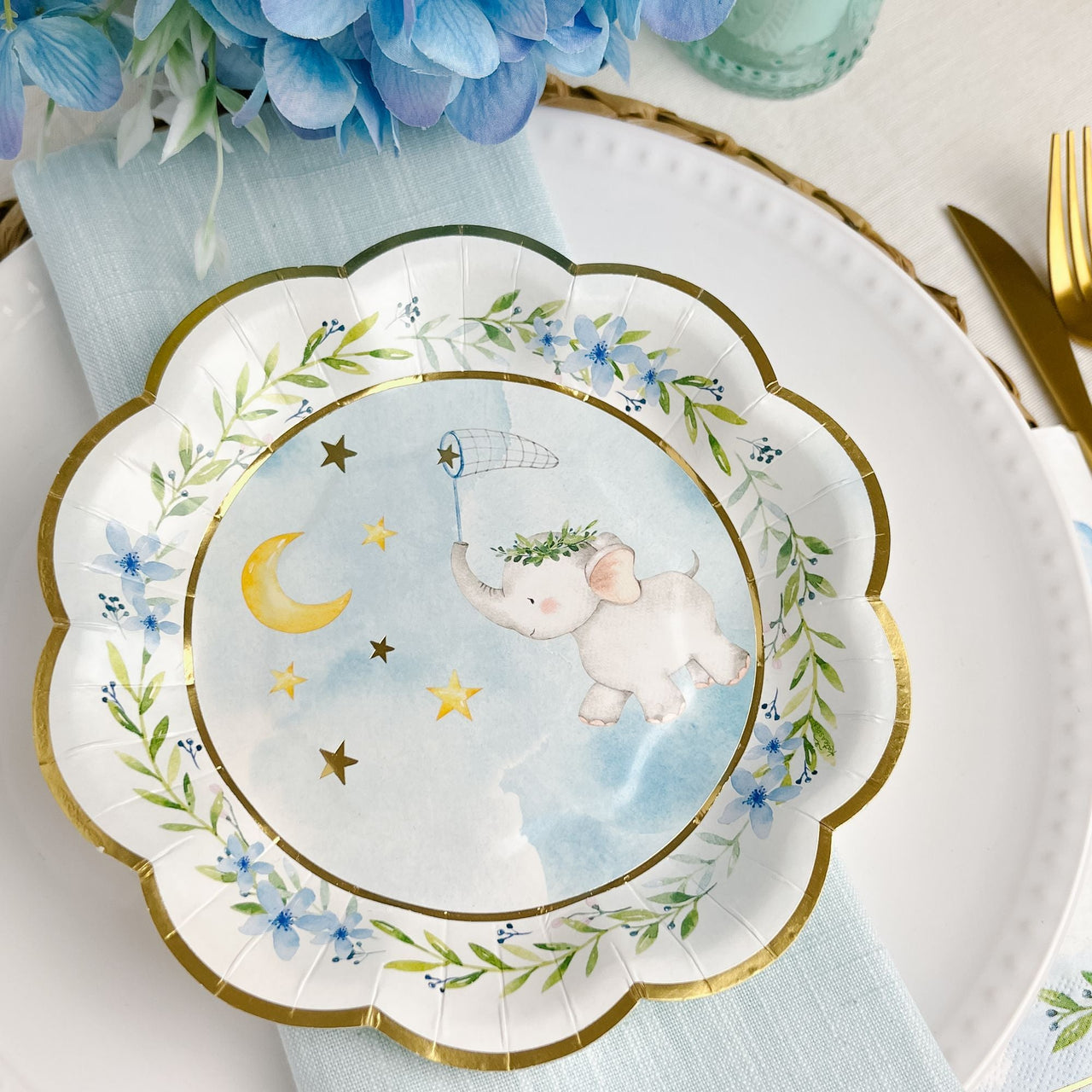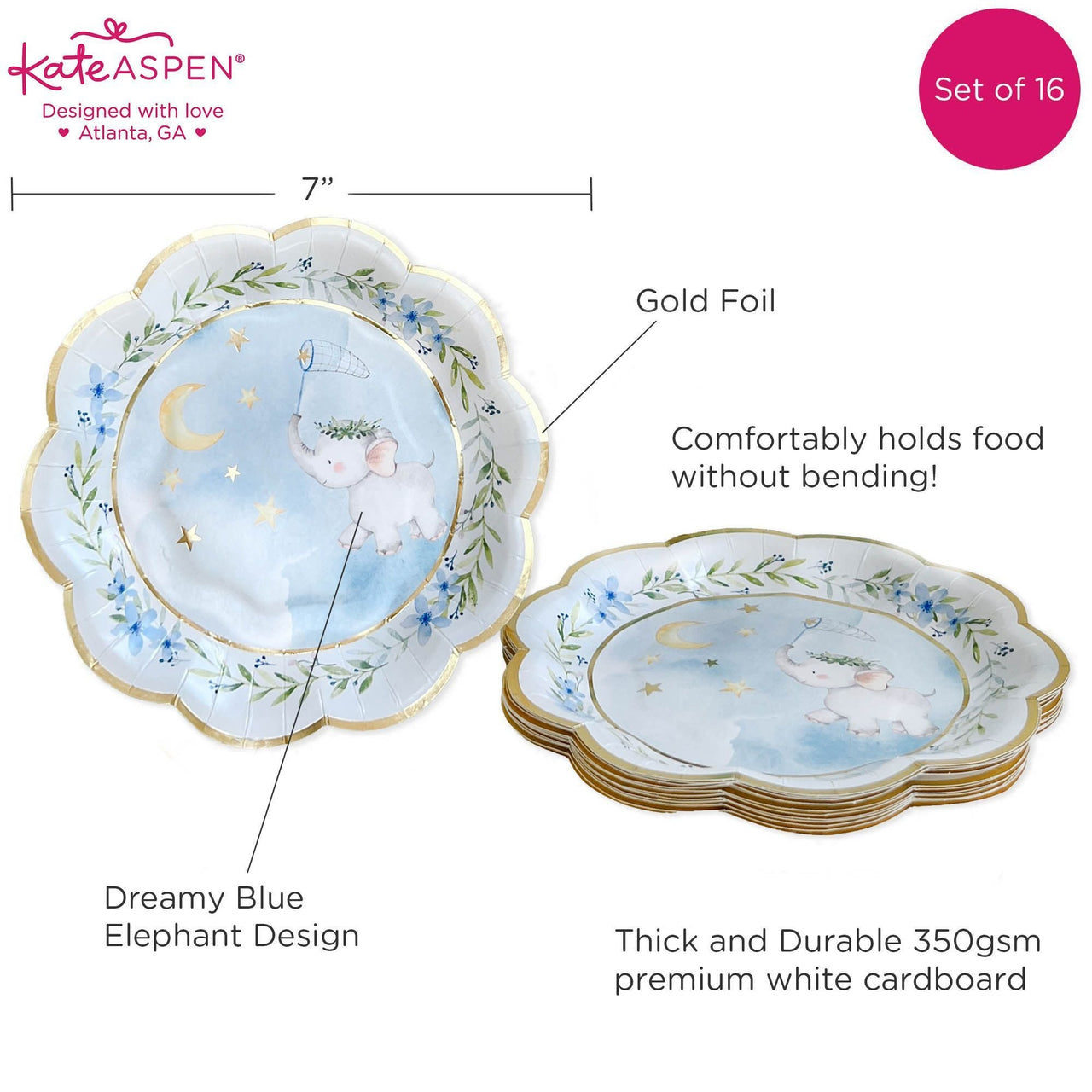 Boring, old, and weak plates at your party are so out of style. Kate Aspen has designed the perfect baby shower plate right here! Our Blue Elephant Baby Shower 7 in. Premium Paper Plates (Set of 16) are the most adorable and creative addition to add some sweetness to your Little Peanut Elephant baby shower. Perfect for celebrating a soon-to-be little boy, these plates are decorated with a sweet baby elephant with a net catching the moon and stars, bordered with delicate gold, a scalloped edge, and greenery. Plain and neutral plates are so drab and boring. This set is the complete opposite! Guests will even want to take pictures of them. We have made them sturdy enough to hold anything from finger foods to entrees to desserts. And the best part, is they are completely disposable! No soon-to-be momma wants to worry about cleaning on the day their baby is being celebrated.
Any party with food needs the perfect tableware. And with this adorable elephant set, you can have cuteness and quality! No need for hassle or boring décor. Your shower will be the most whimsical in every detail. Make your party stand out and make your guests admire your attention to detail. Make your baby shower the most memorable, because it should be!