Elephant Baby Shower 9 in. Premium Paper Plates (Set of 16)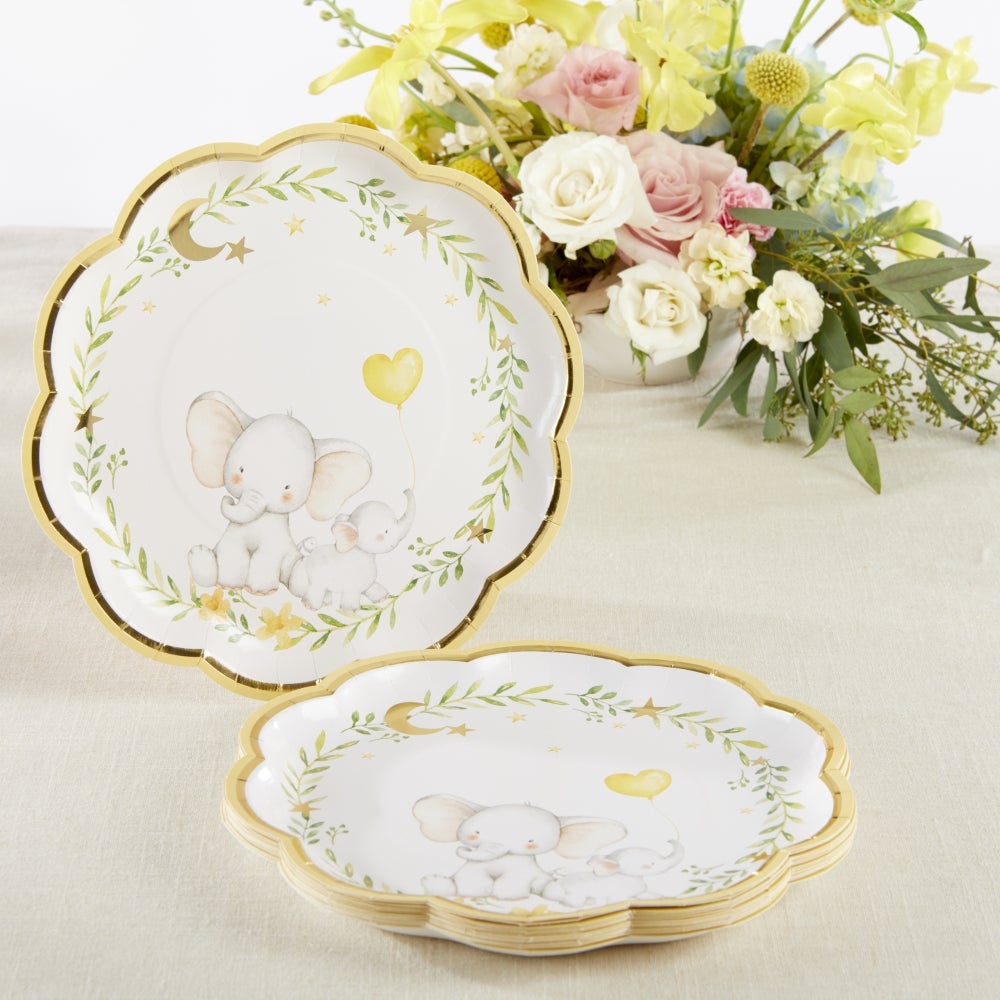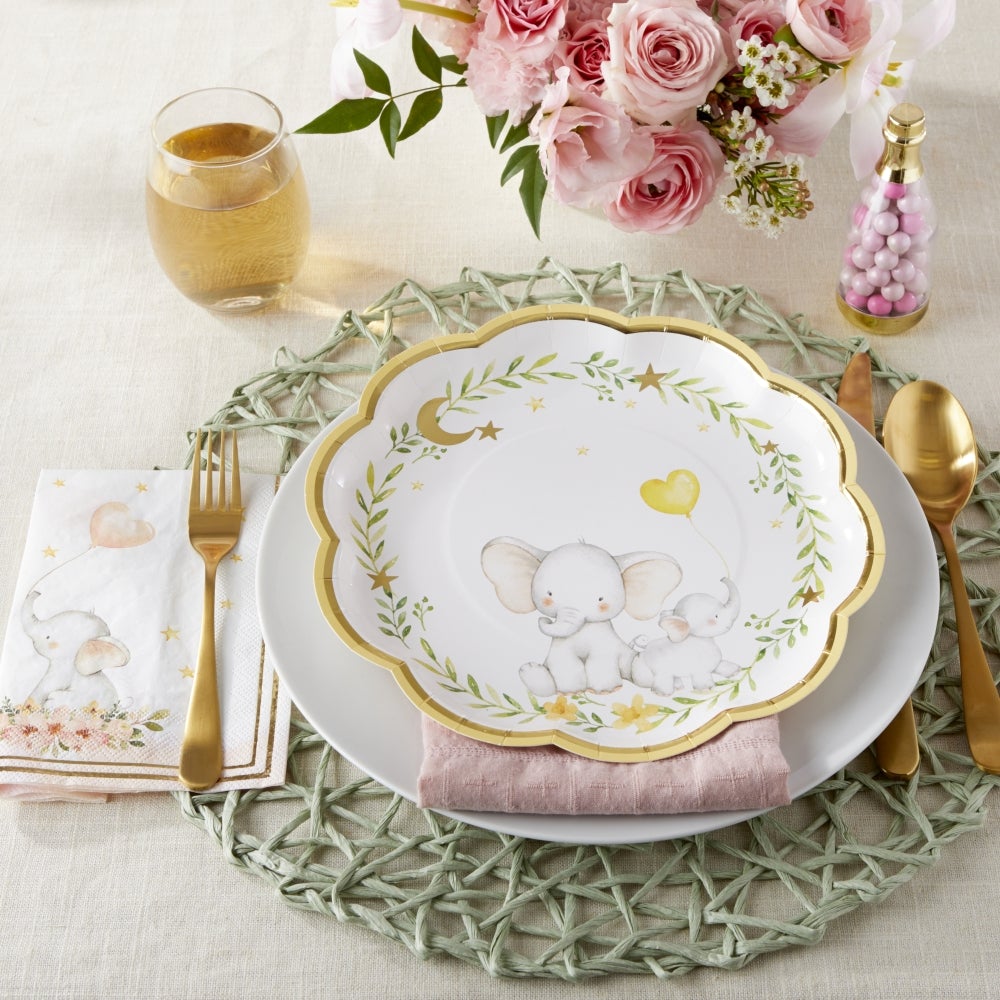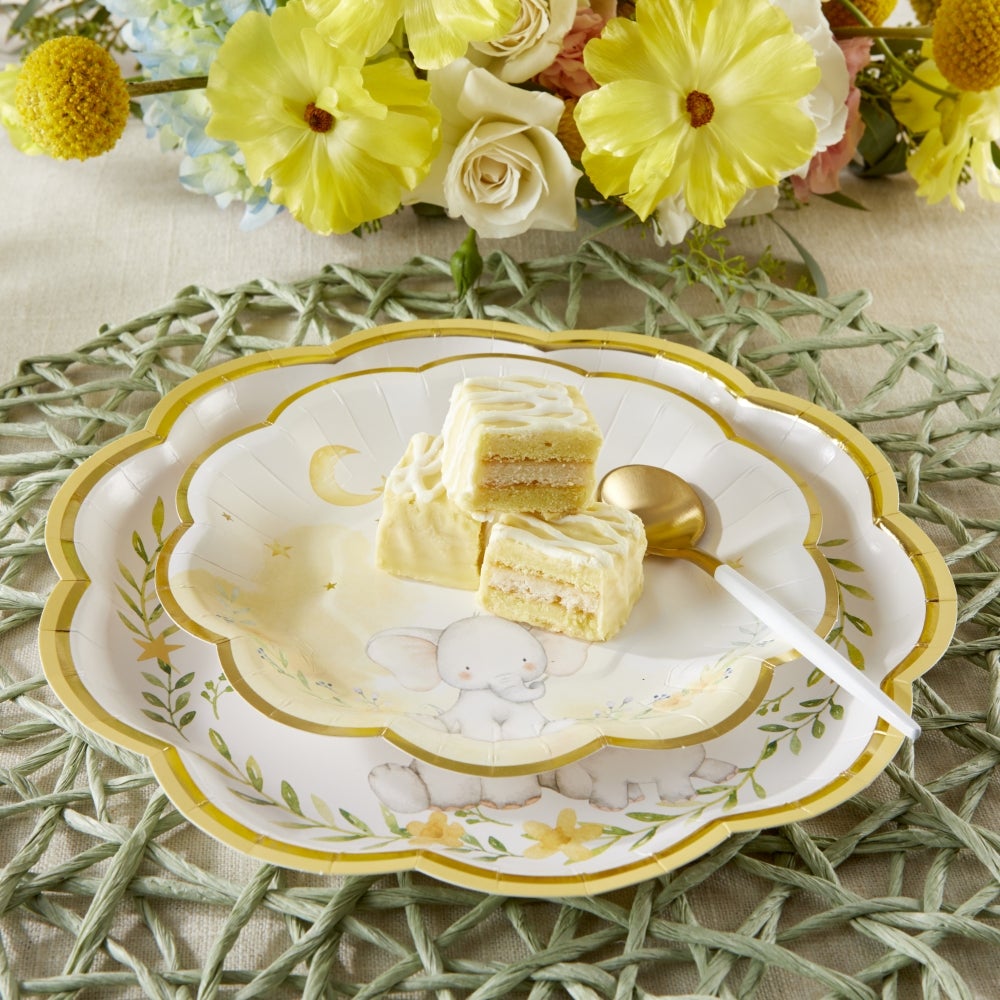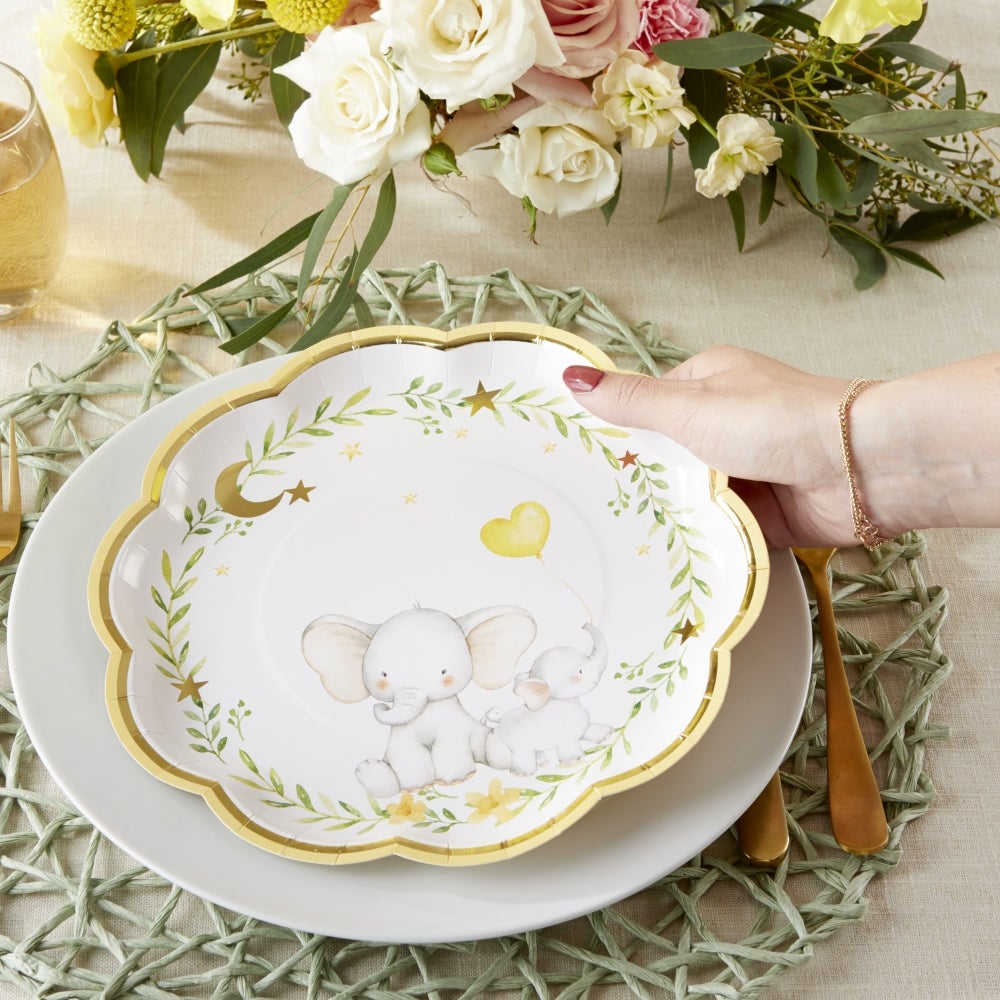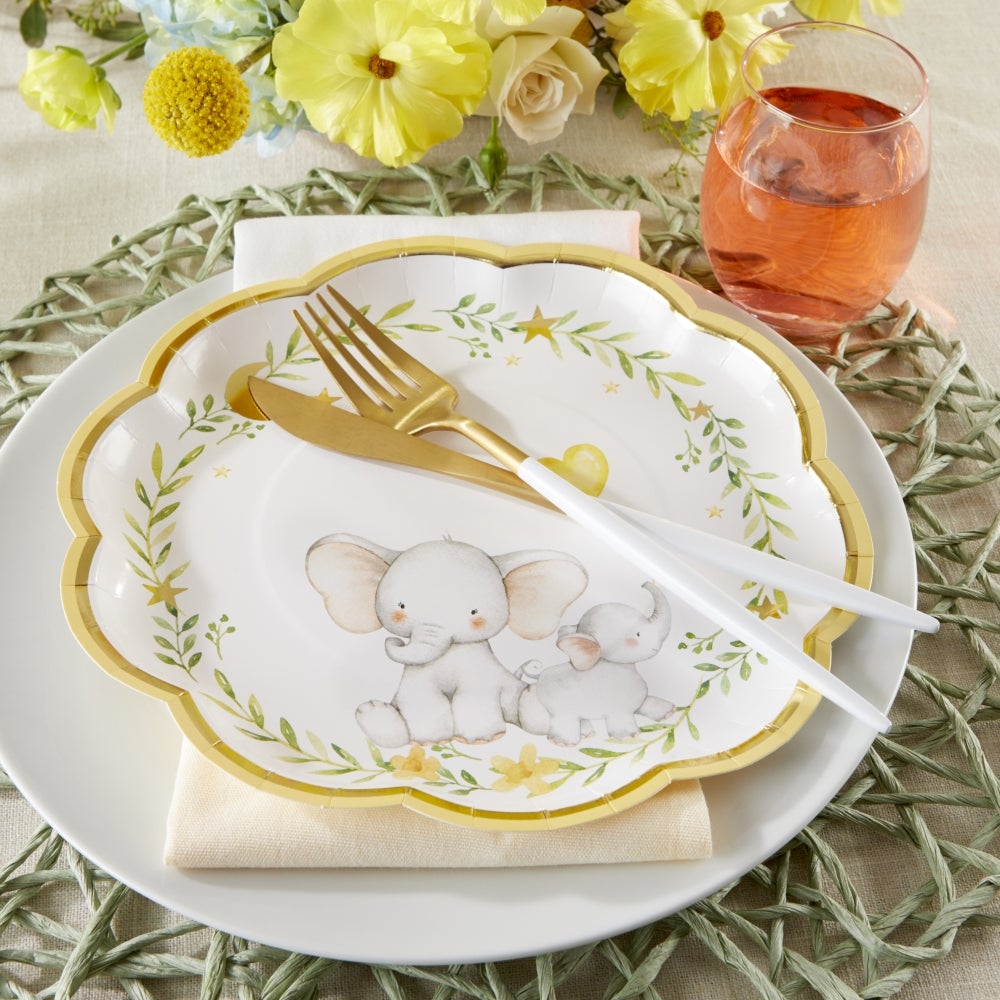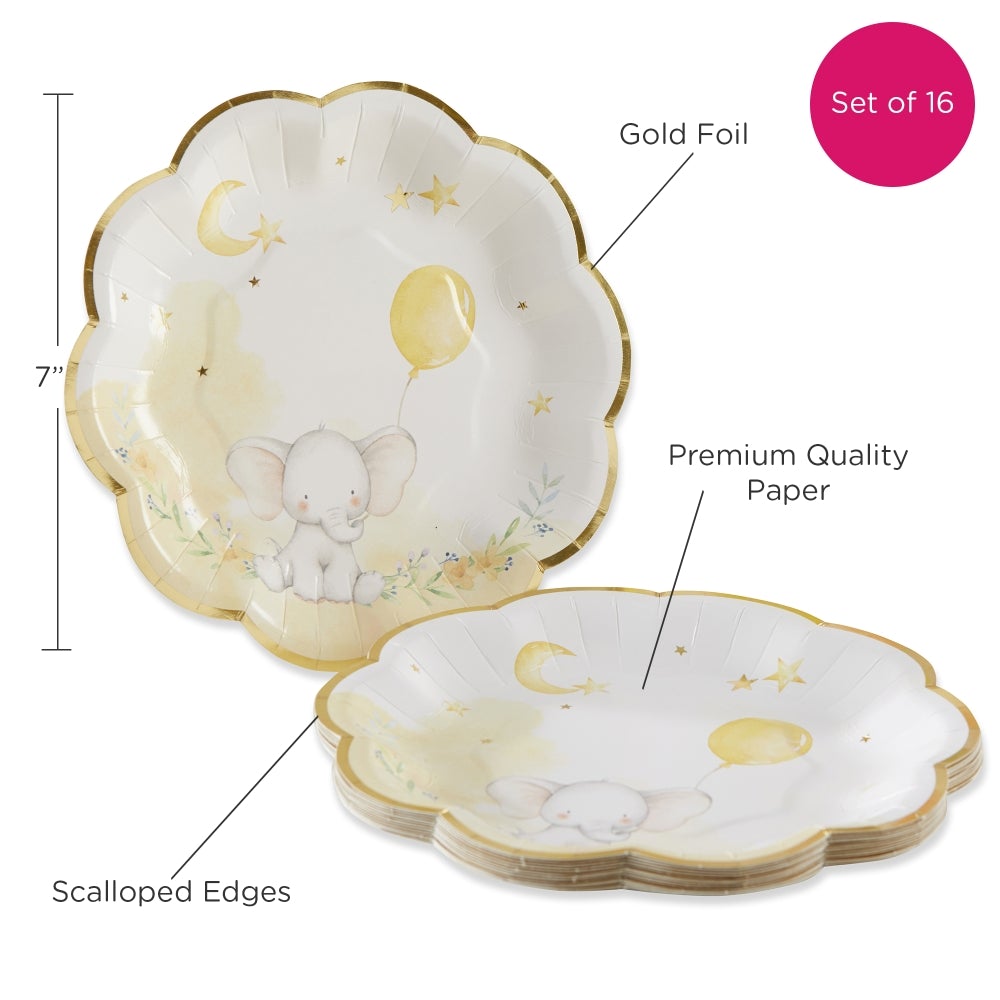 We are sounding off on the cuteness of these Elephant Baby Shower 9 in. Premium Paper Plates, in a set of 16, for your elephant baby shower theme! It's so fun to see when classics are back on-trend. Who doesn't love these majestic animals? Elephants have been adored and loved by babies and children since forever. Now with elephants back on-trend, this theme is going to be enjoyed by all! Whether you are hosting a lunch or dinner shower for your favorite preggers, you'll want to showcase the theme in the most elegant way! You can use these decorative paper plates for serving any meal throughout the day.
These high-quality decorative plates are sturdy and large, but the best part is that they are disposable. The plates are gender-neutral designed in yellow and white with gold trim. So, whether your favorite mommy-to-be is expecting a boy or girl, this color scheme works for both! There is a picture of a cute elephant holding a balloon on each plate. The plates are so decorative that you really won't need to add much to your tableware. You absolutely need these plates at your enchanting elephant baby shower!