Elephant Baby Shower Invitation & Thank You Card Bundle - Pink (Set of 25)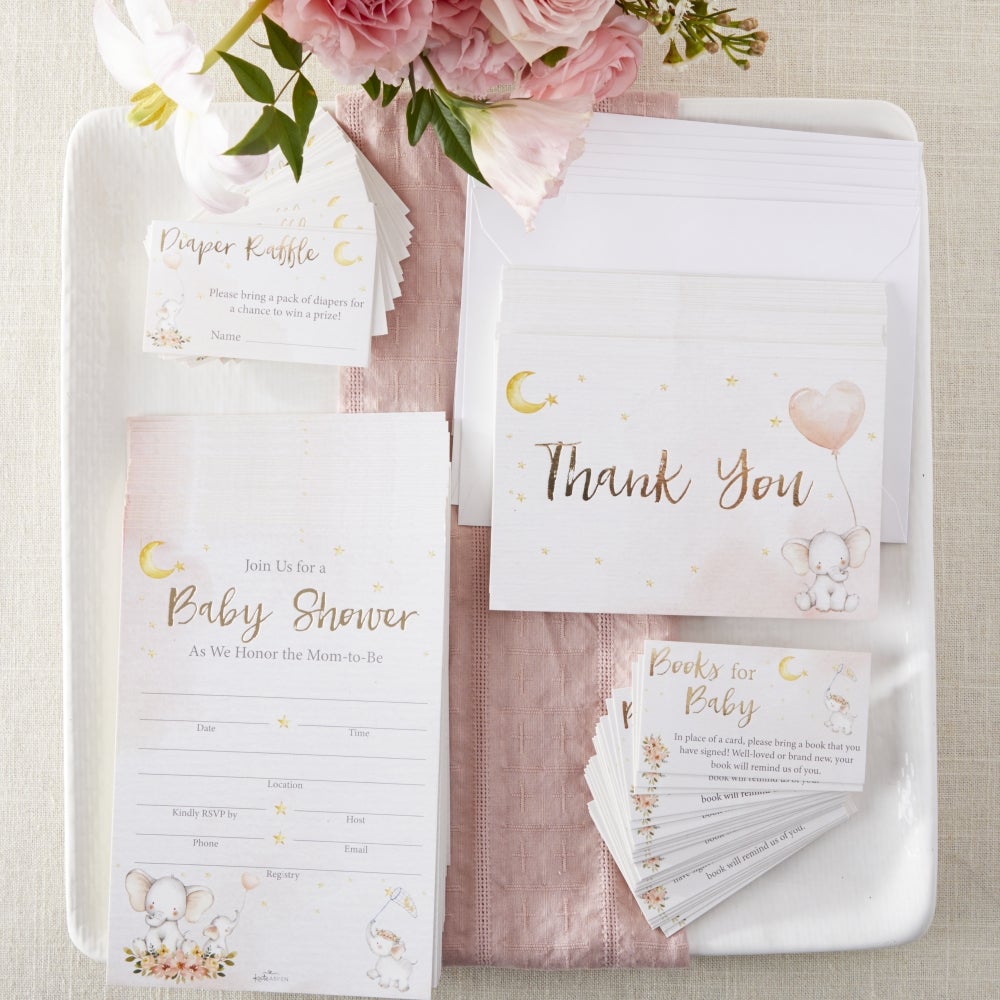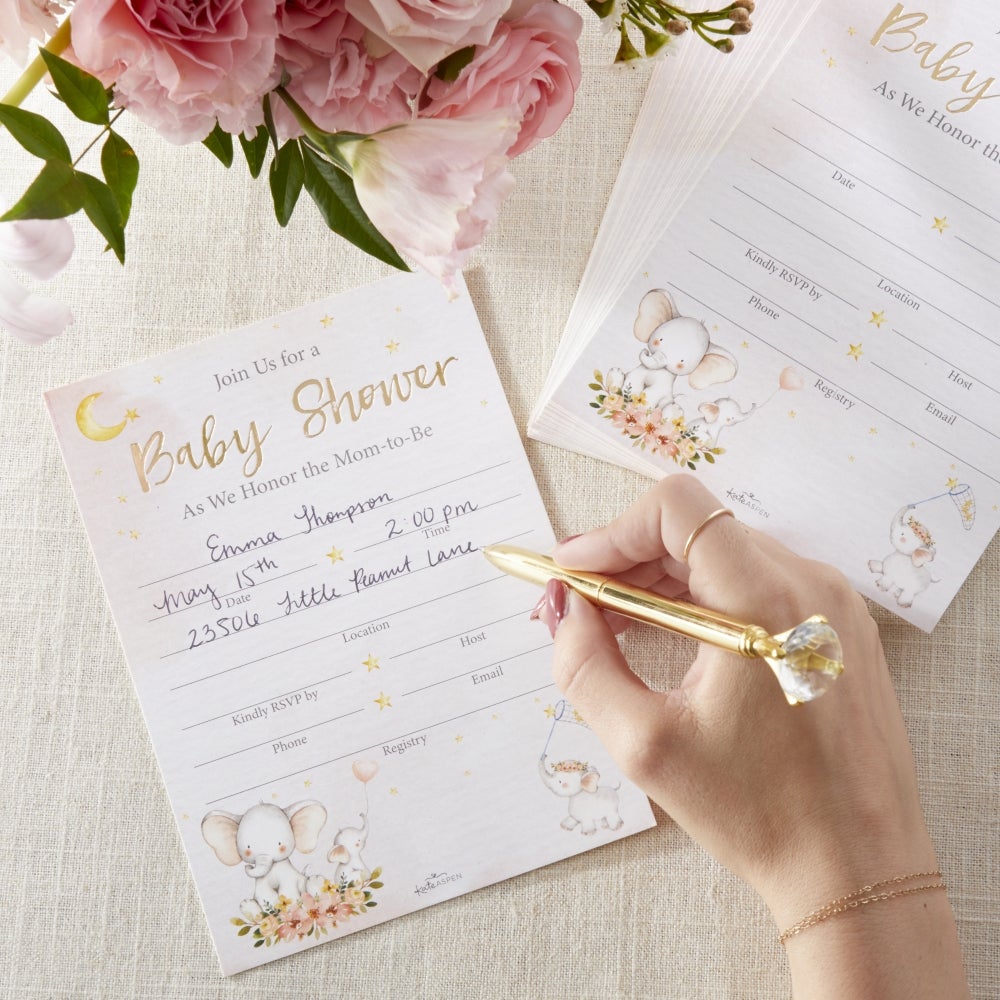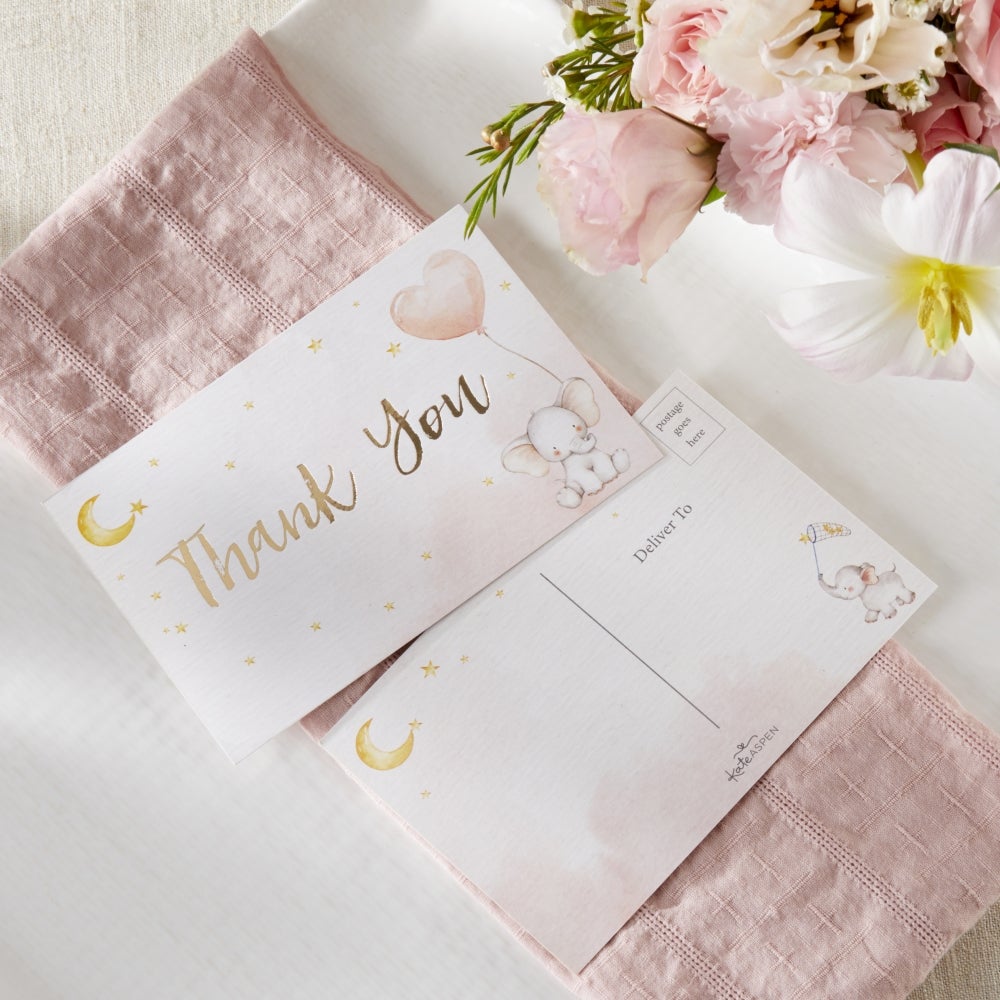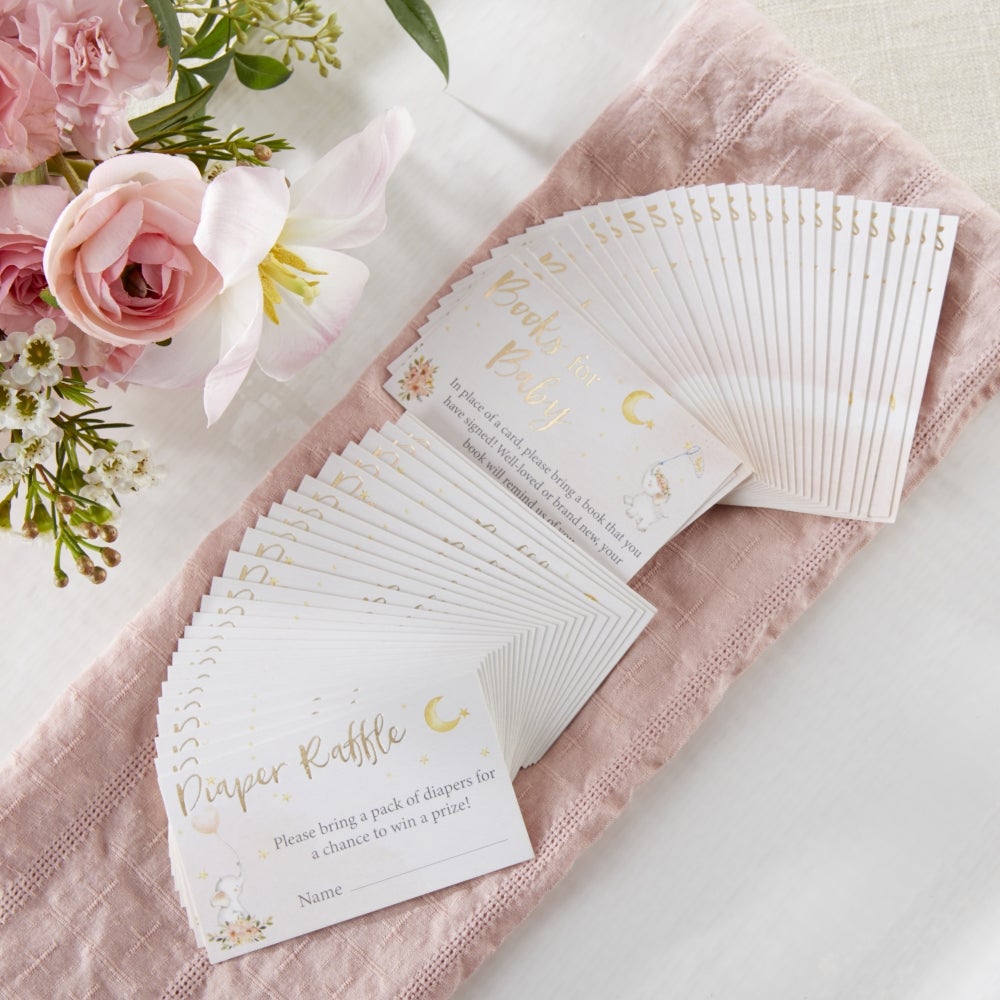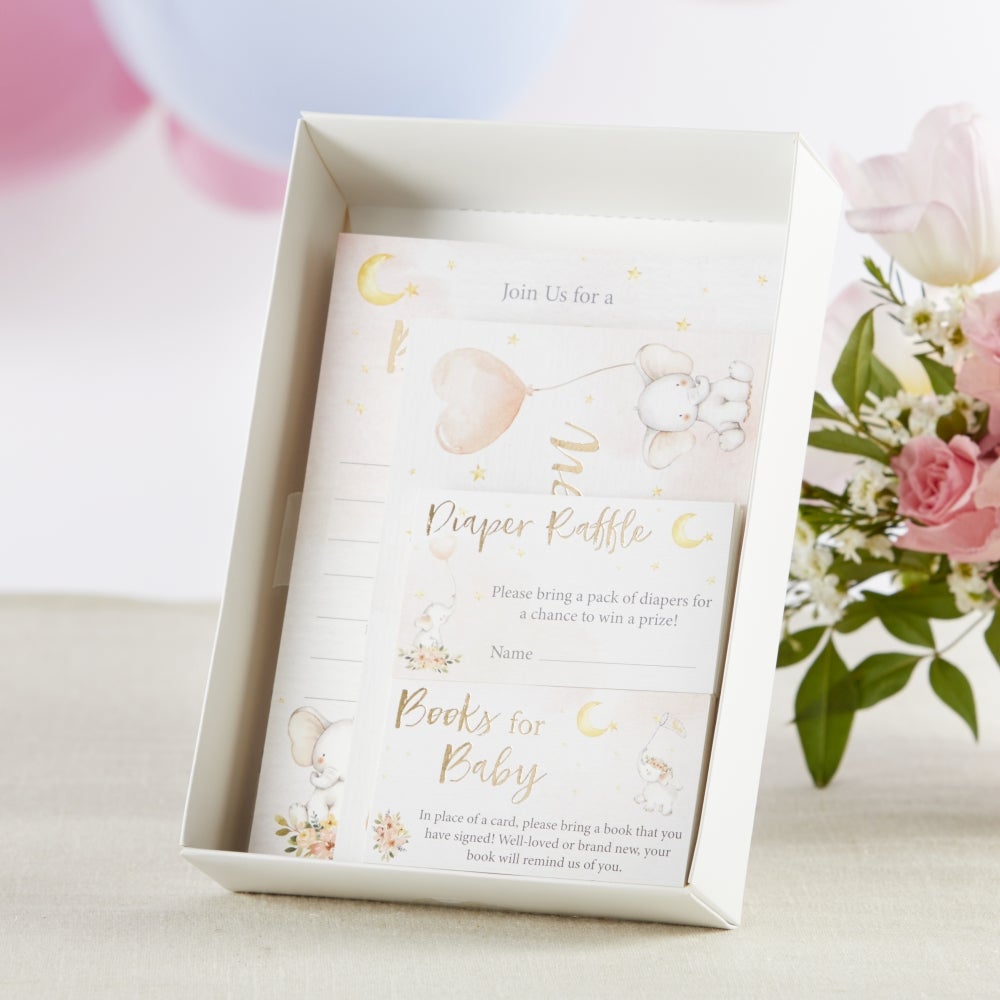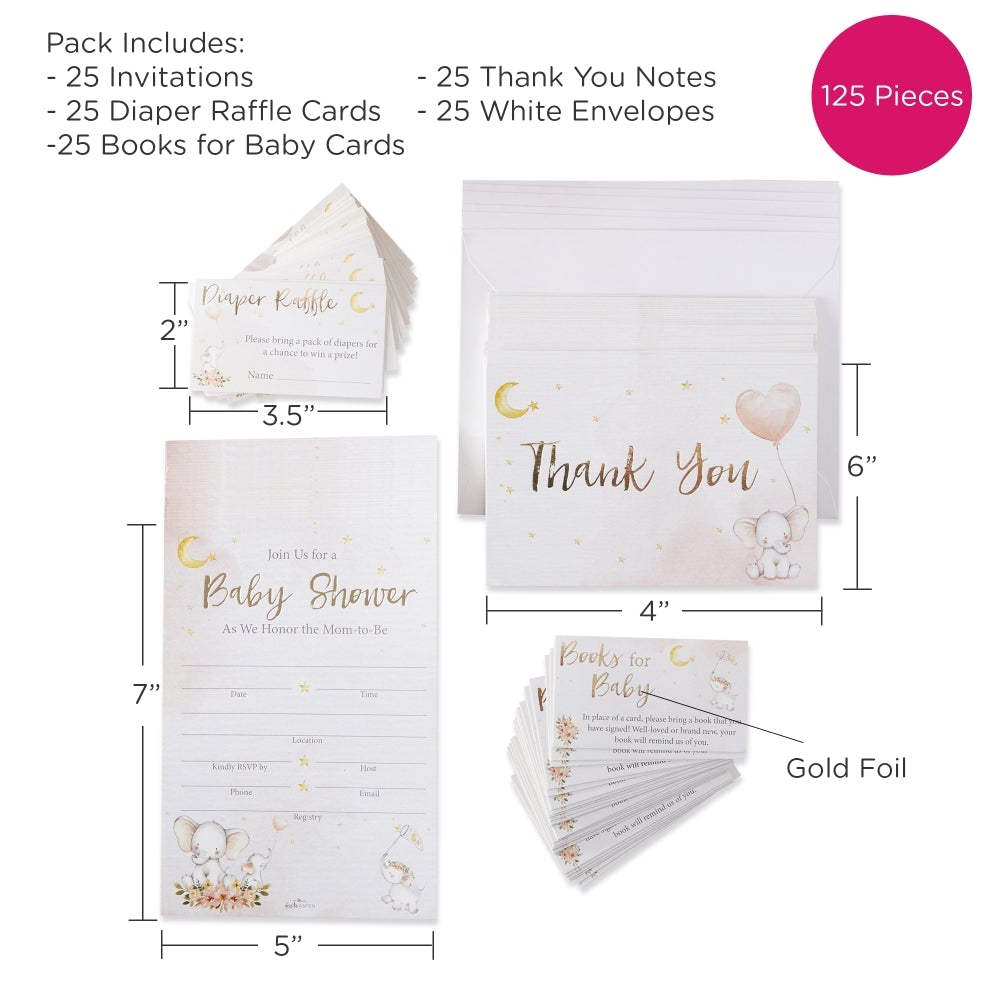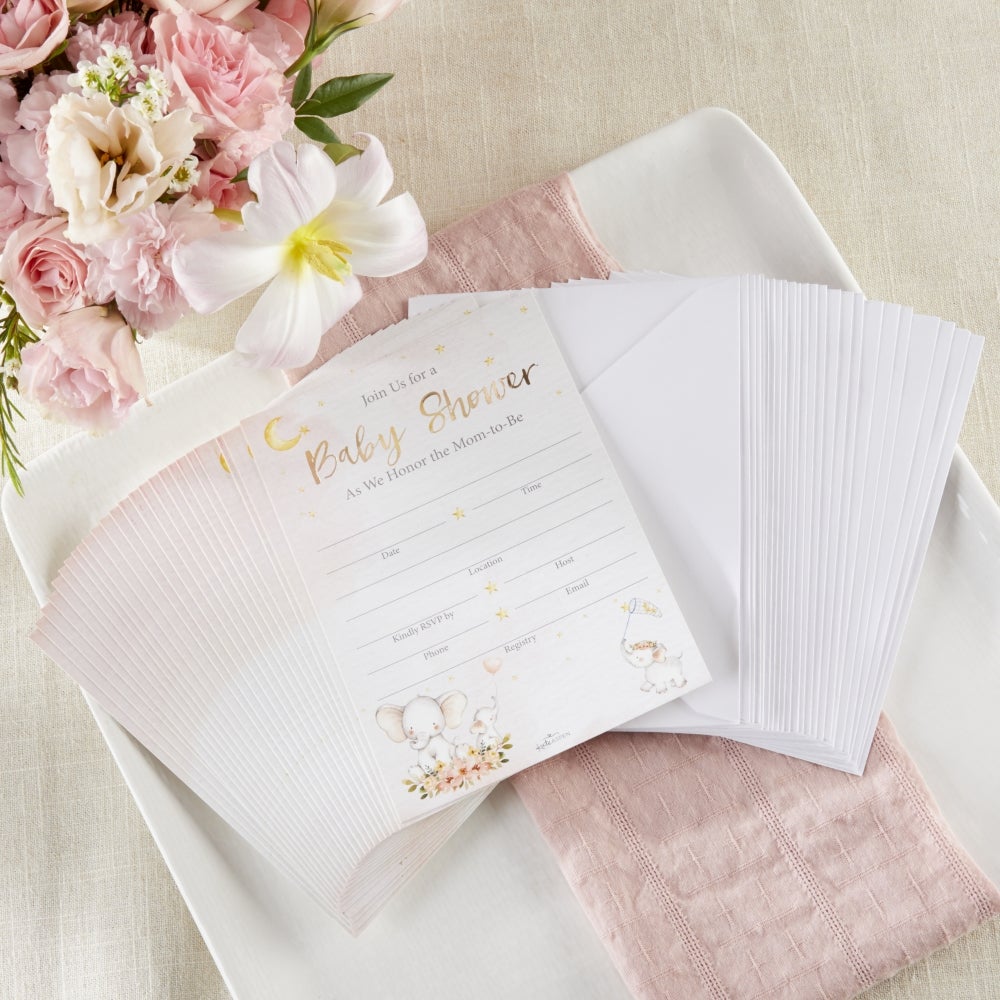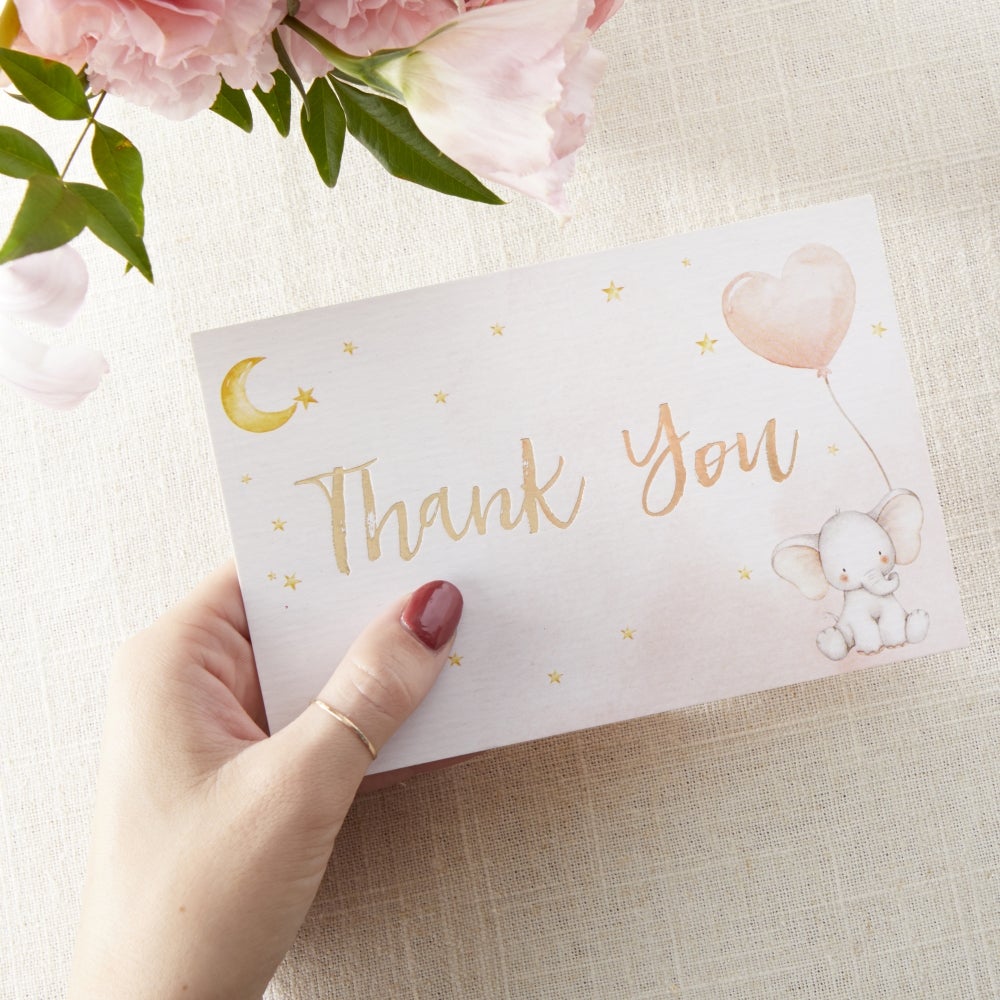 Enchant your loved ones with this Pink Elephant Baby Shower Invitation & Thank You Card Bundle (Set of 25). Mommy-to-be will be so proud to send out these darling invites to friends and family. When you have such a great theme, it's just as important to set the mood with great invites! Your invitations are the first impression guests have of your event. We want all your guests to know how excited you are to welcome your little peanut! This stationary bundle features 25 books for baby cards, 25 diaper raffle cards, 25 invitations and envelopes, and 25 thank you postcards.
Use the books for baby cards to encourage guests to bring signed books for the baby. They can write a sweet message that will forever be etched as the child grows and blossoms. The diaper raffle cards add some fun as guests can get a prize for bringing in a much-needed bag of diapers for Mama-to-be. Last but certainly not least, you can write themed thank you cards to all your loved ones for being a part of your big day. You'll appreciate not having to take an extra trip to buy some generic thank you cards. Make a big impression and get this darling bundle for your baby shower!