Twinkle Twinkle 2 Ply Paper Napkins (Set of 30)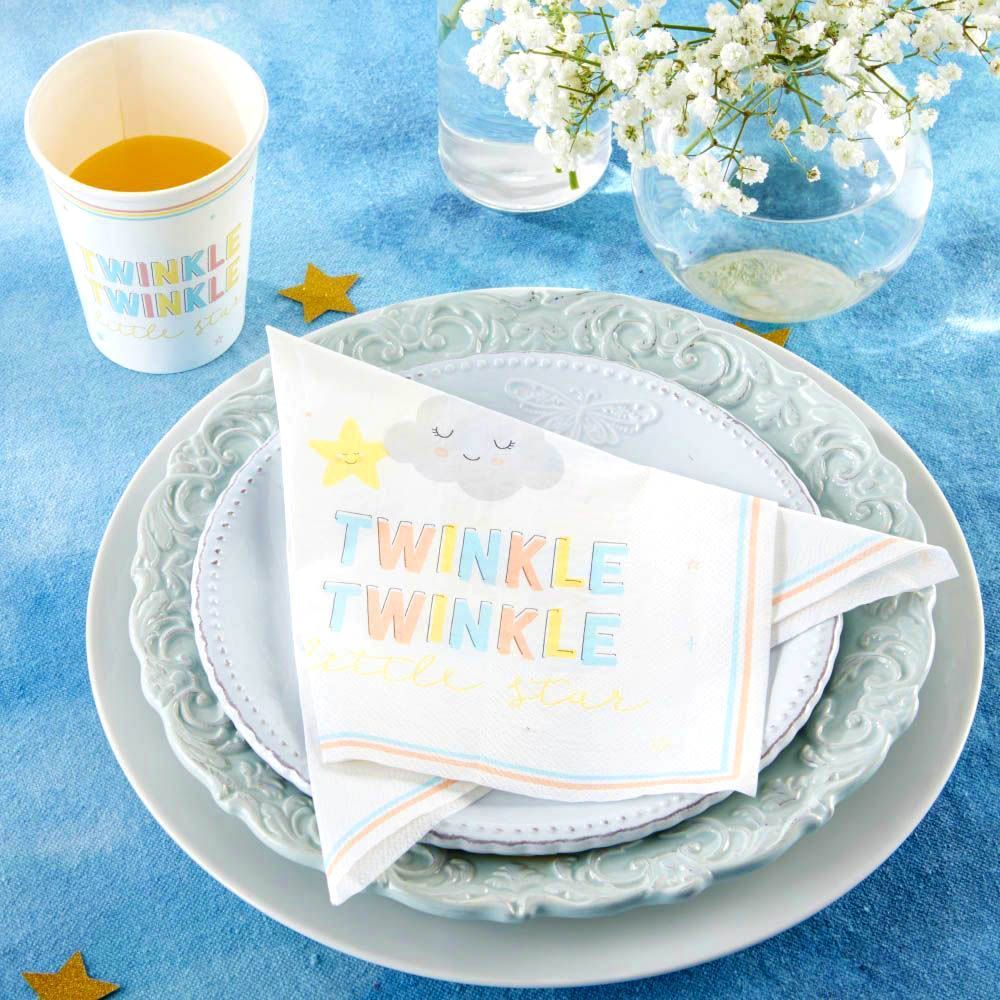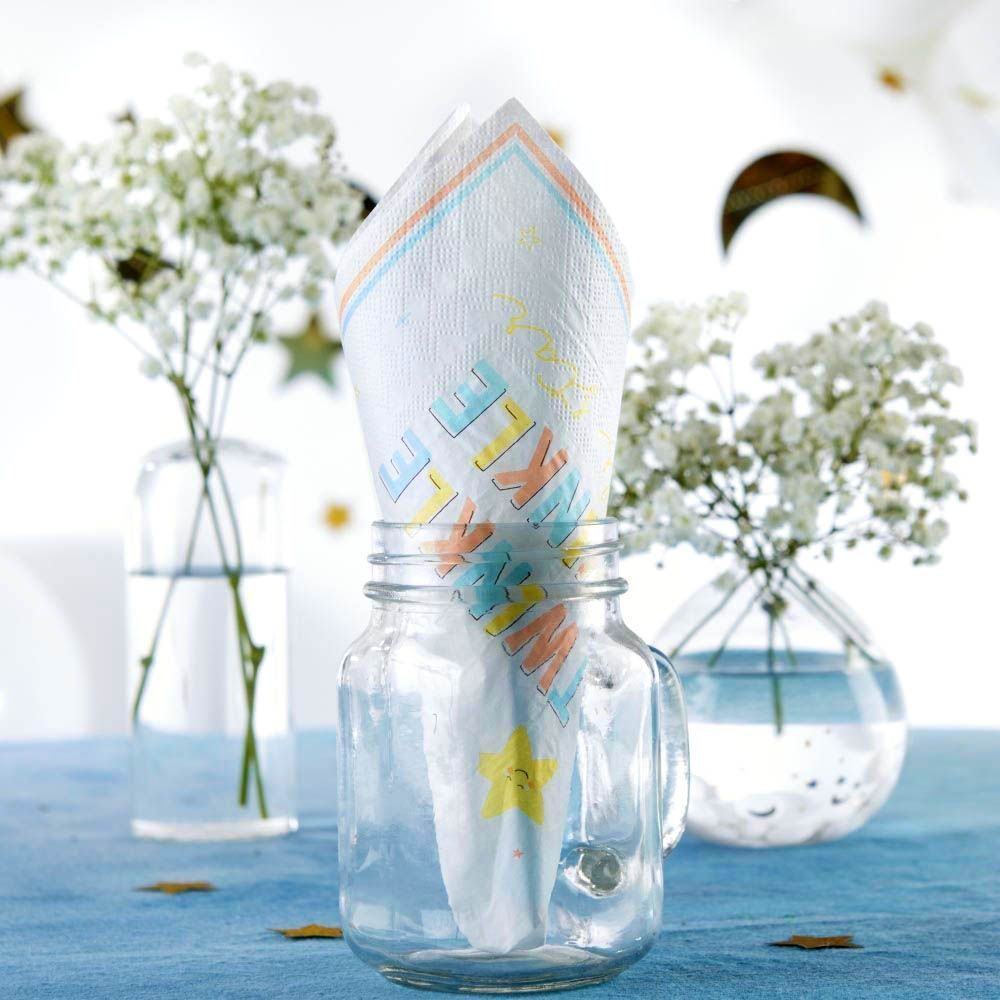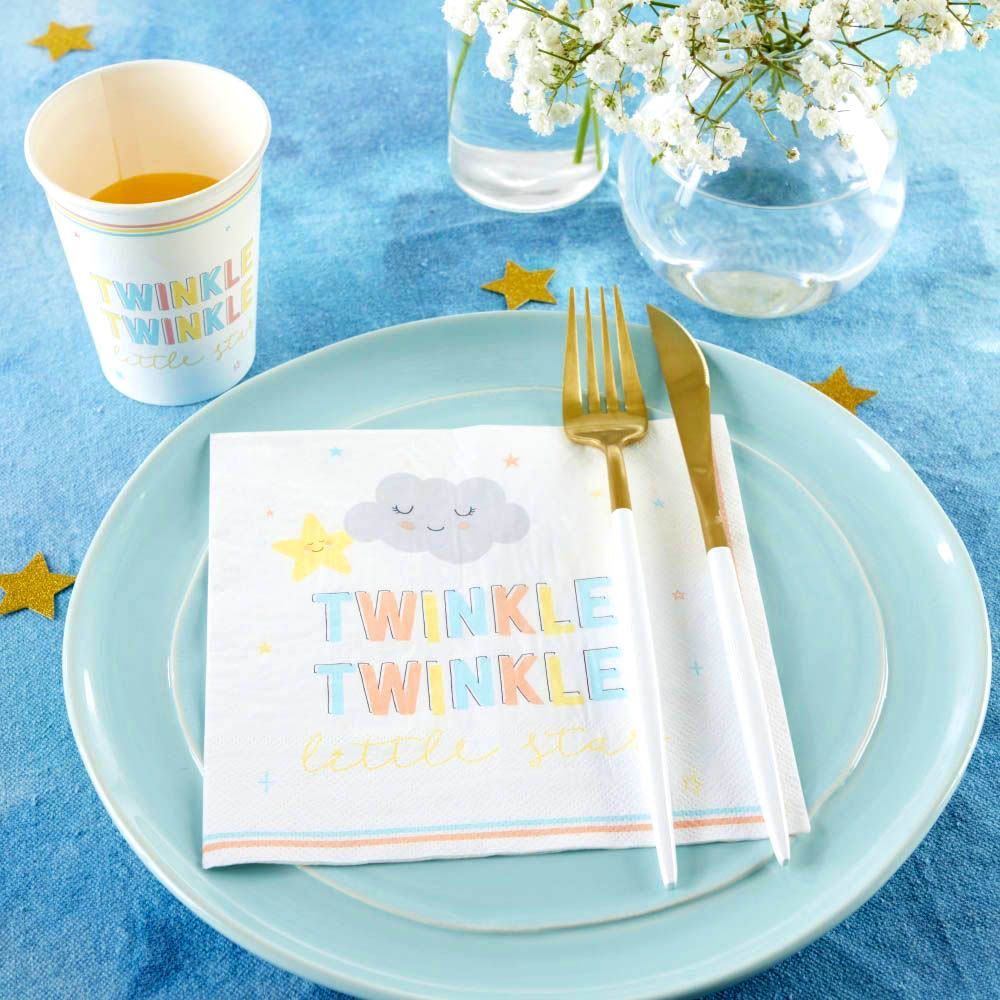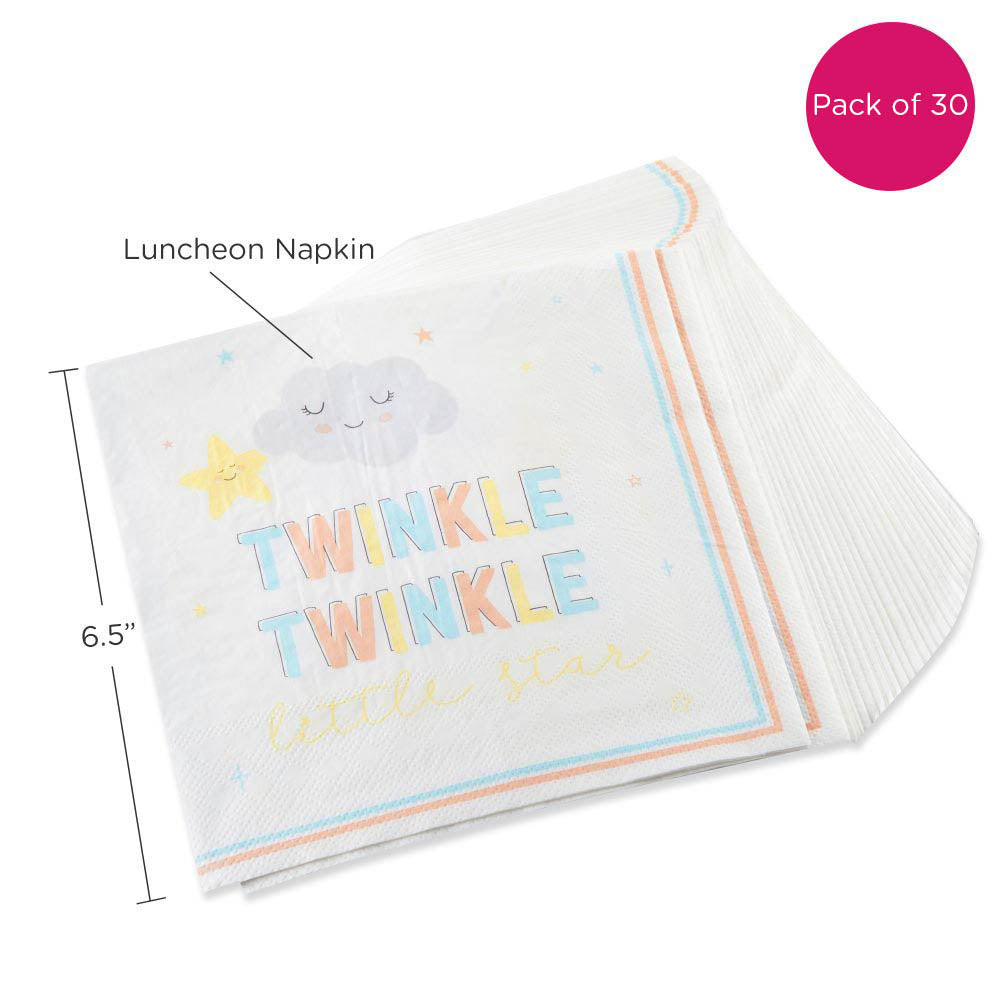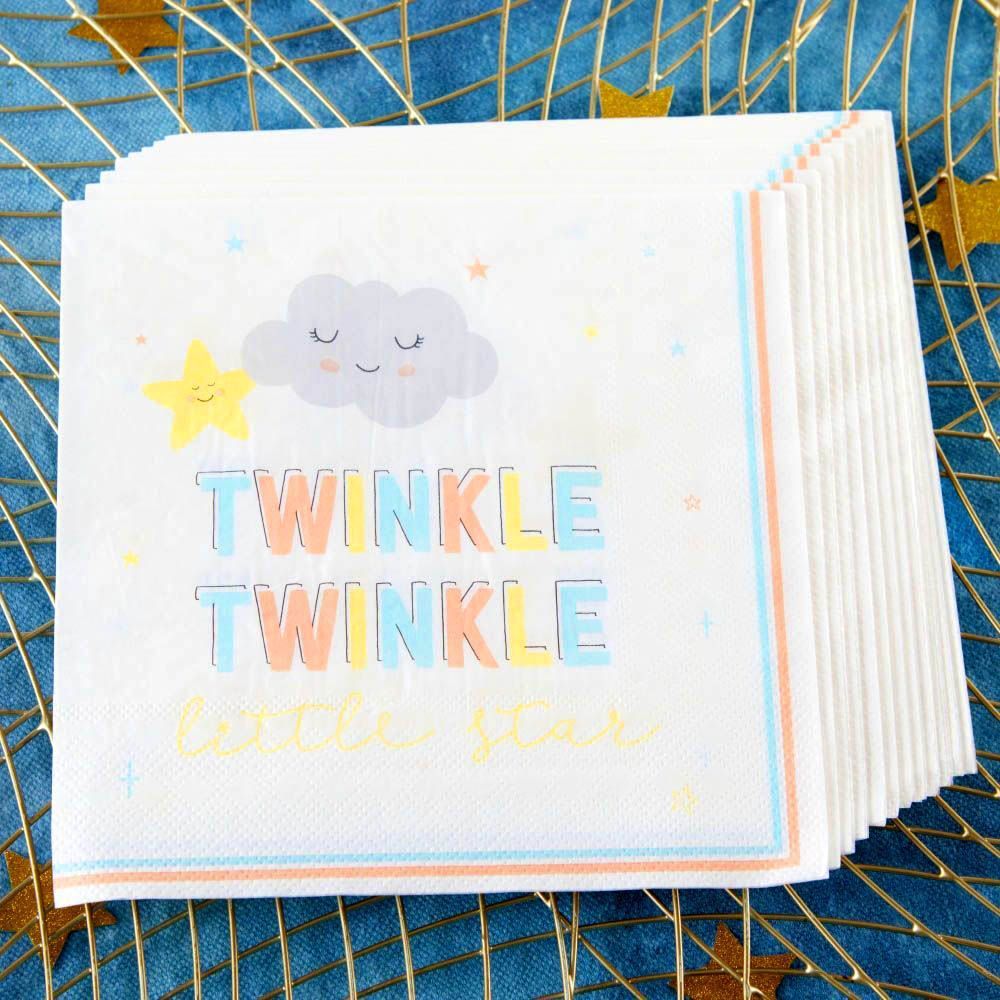 Our Twinkle Twinkle 2 Ply Paper Napkins (Set of 30) are made for your sweet twinkle twinkle little star theme. These luncheon napkins would look darling on any tablescape. You really don't need a whole lot of décor when you have the right theme-related pieces that everyone will see. Let's be honest, we all need to wipe our faces after fiercely eating some yummy baby shower cake! We love these decorative paper napkins because they're the double threat: durable and darling! The theme is also gender neutral so you can pre-order anything on this theme. Boy or girl, you can start planning early.
You can also use these as drink napkins if you are doing a special fruit punch or a hot chocolate. Really, they would work great paired with any drink, specifically mommy-to-be's favorite mocktail. Our favorite part about this theme is how classic it is! We all grew up listening to Twinkle Twinkle Little Star and now you'll be bringing your own little star into the world! Eat, drink, and order these twinkle twinkle baby shower napkins!