Twinkle Twinkle 8 oz. Paper Cups (Set of 16)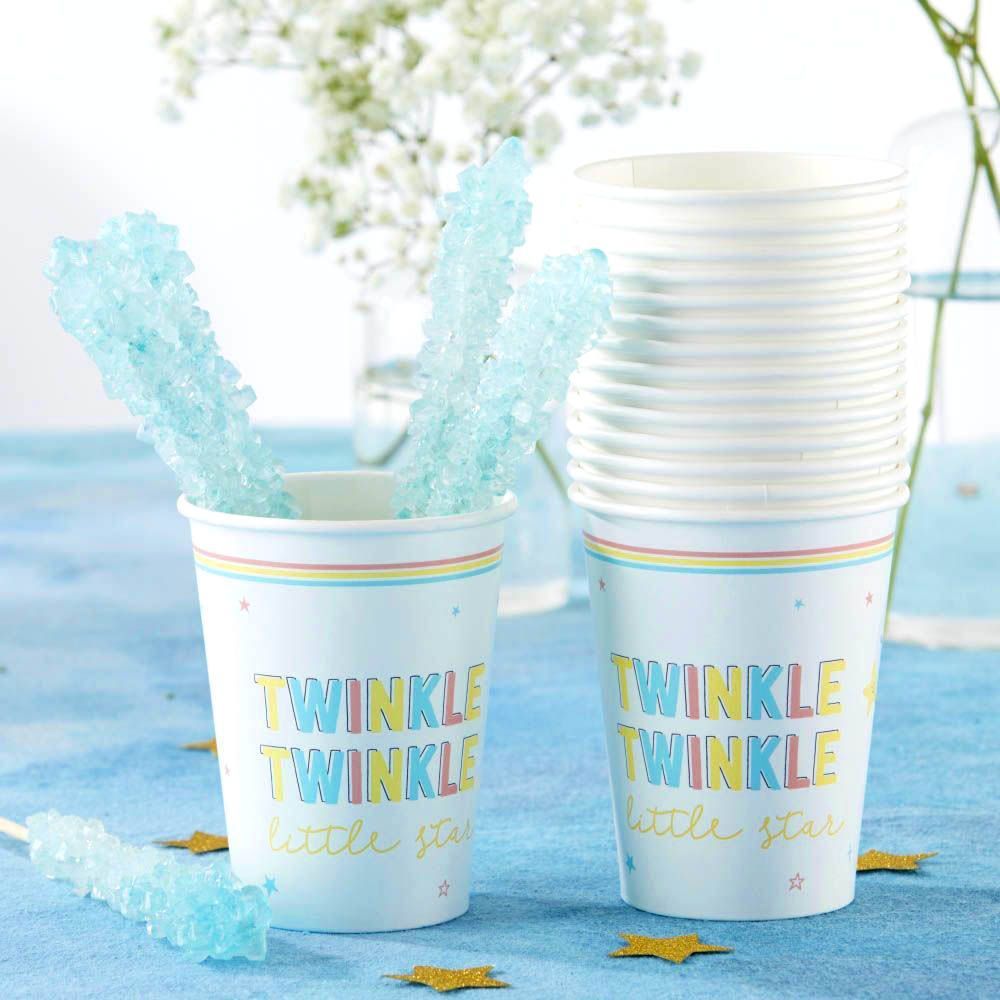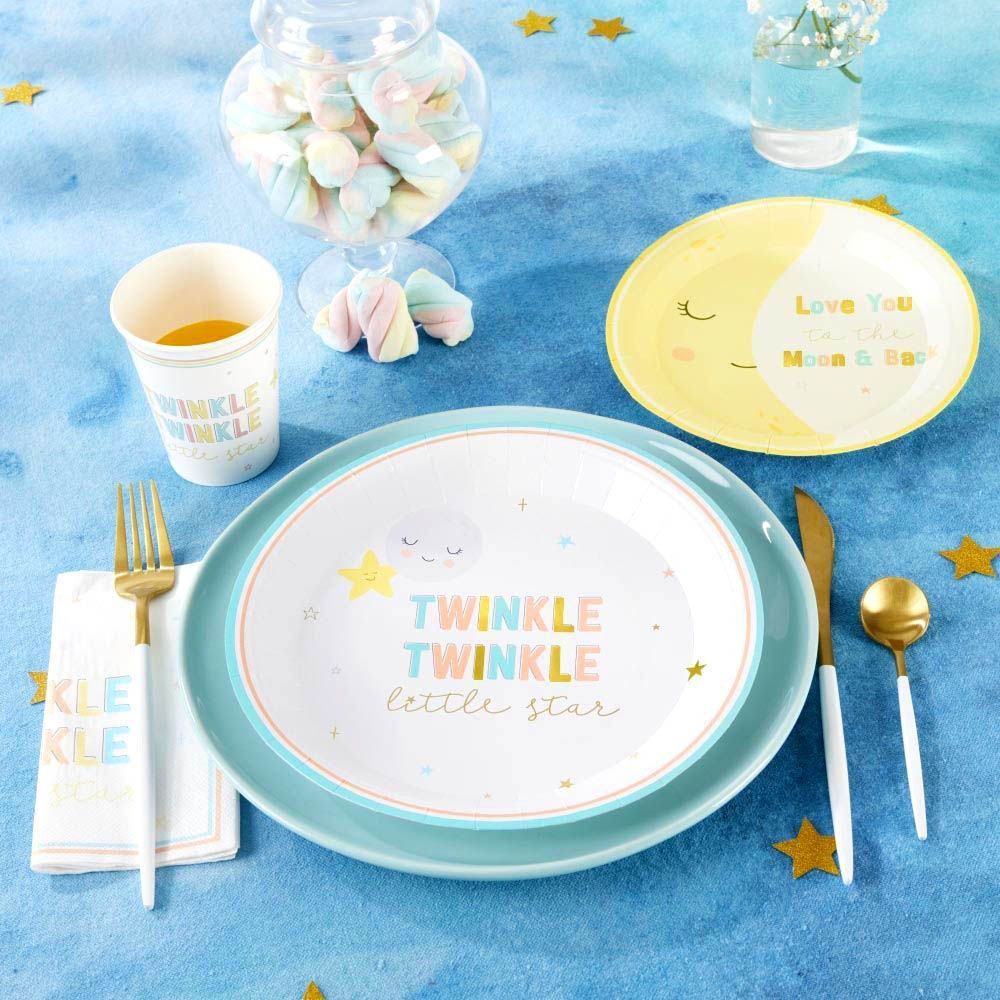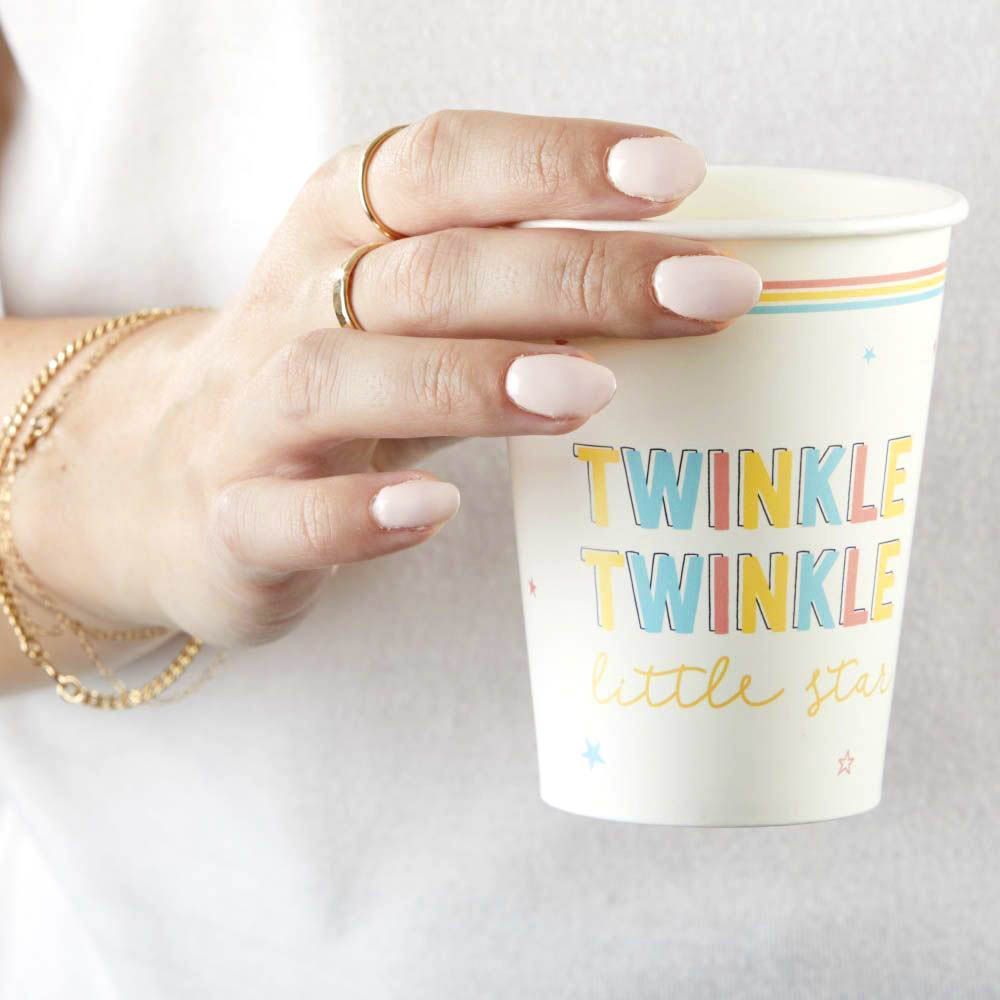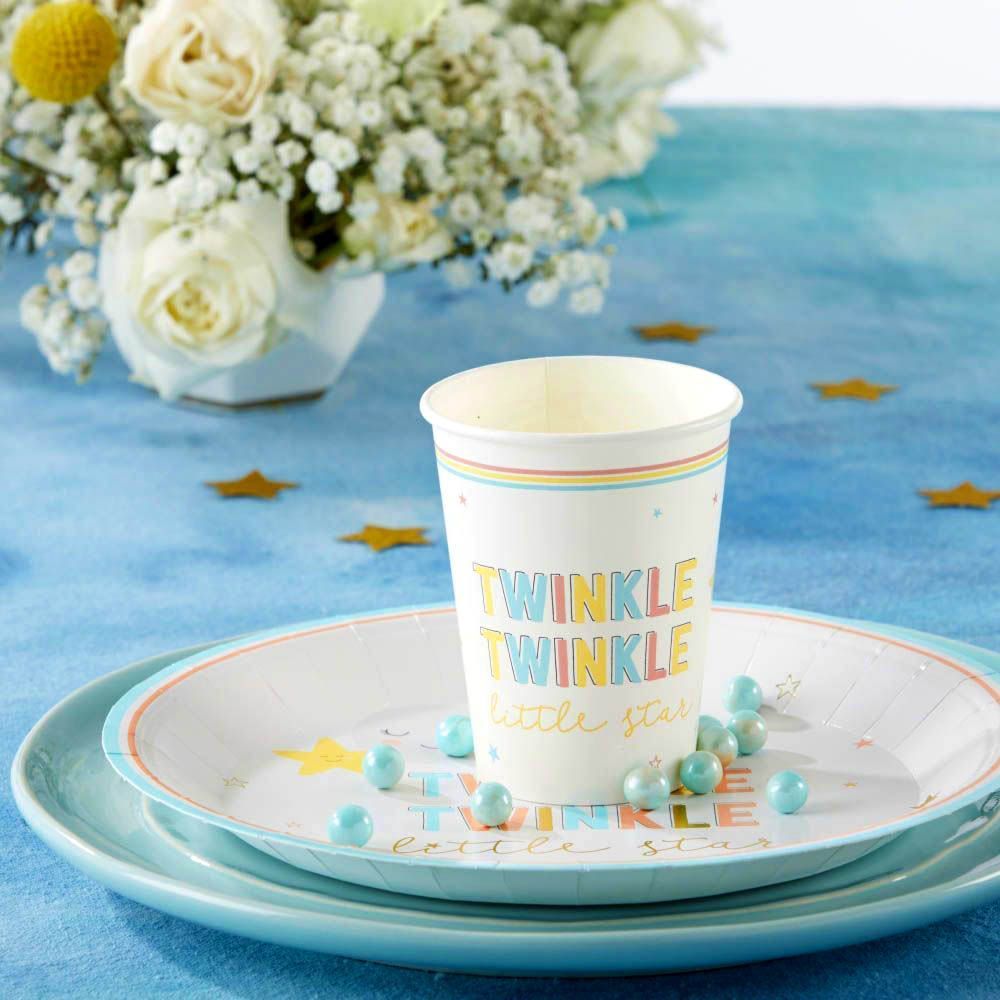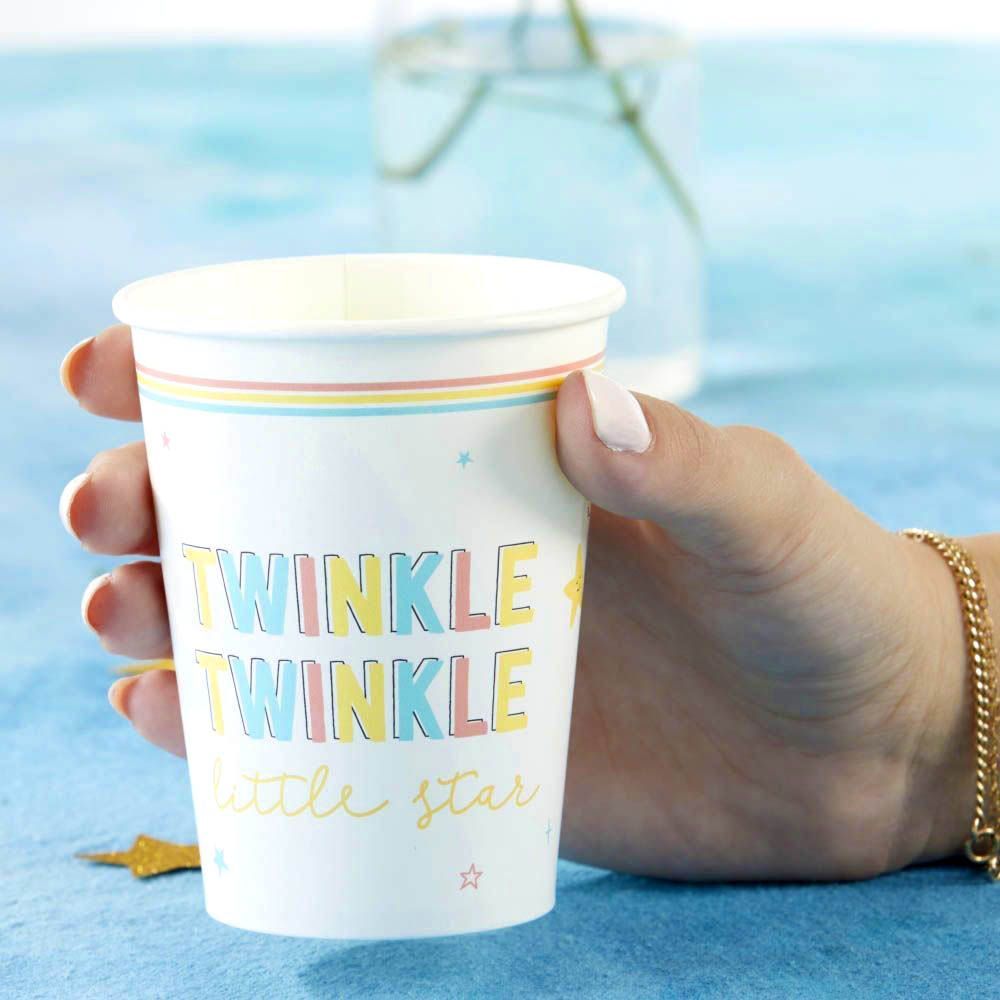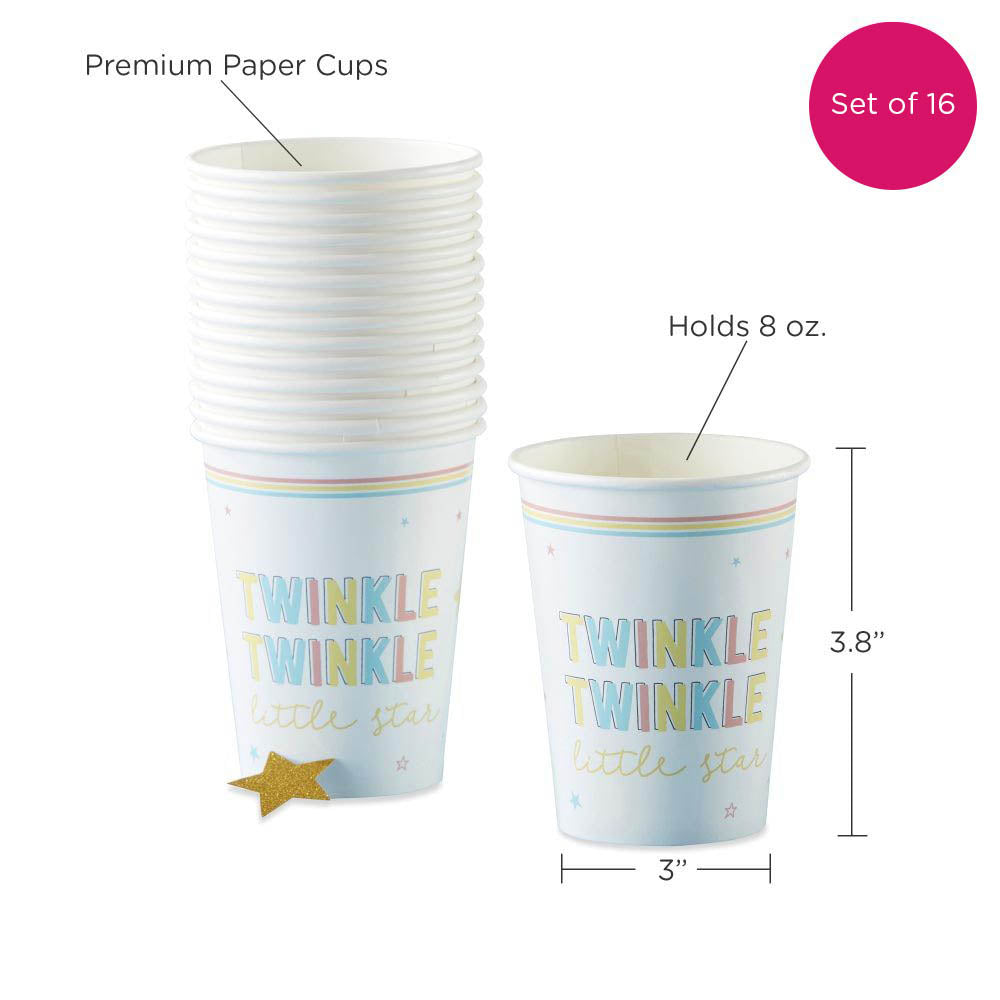 Our Twinkle Twinkle 8 oz. Paper Cups (Set of 16) work perfectly for your twinkle twinkle baby shower theme! Such a sweet theme with such a classic song that even we sang the song when we were babies! How can you go wrong with a moon, stars, and telling children everywhere to make a wish! It's a wonderful theme for any baby shower, and the colors are so gender neutral you can use them for a prince or princess.
These decorative paper cups have Twinkle Twinkle Little Star written on each cup and they are premium cups, both heavy and durable. The cups are white with pink, yellow, and blue hues. You get a generous set of 16 so the price won't break the bank either. We always love to look out for our very special mommy's! You can display these cups on the tables since they scream the theme even from afar. No need for plain cups and other party supplies that aren't exciting. These disposable cups will do the job plus more. Order your sets today!