10 oz. Hobnail Beaded Floral Rose Gold Drinking Glasses (Set of 6)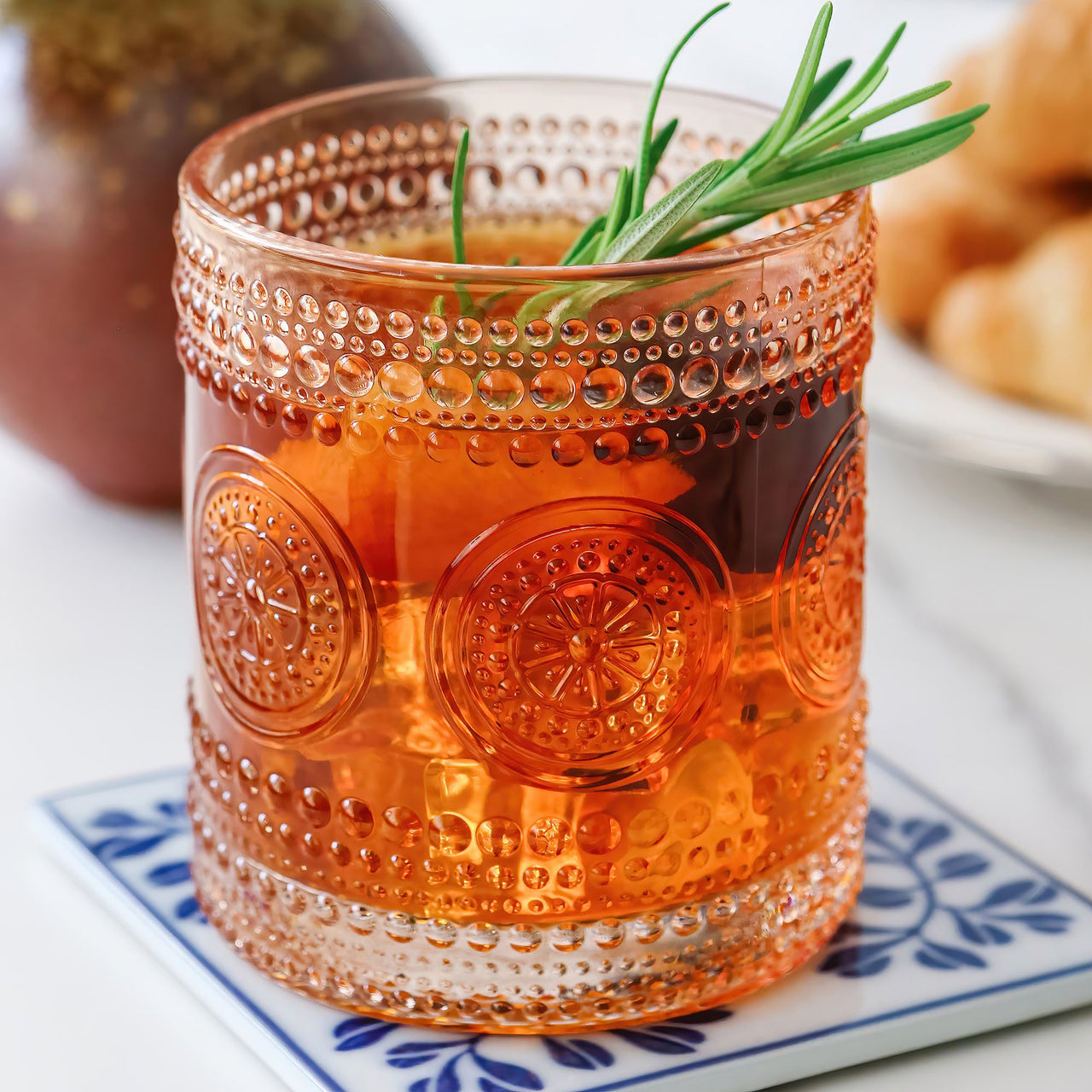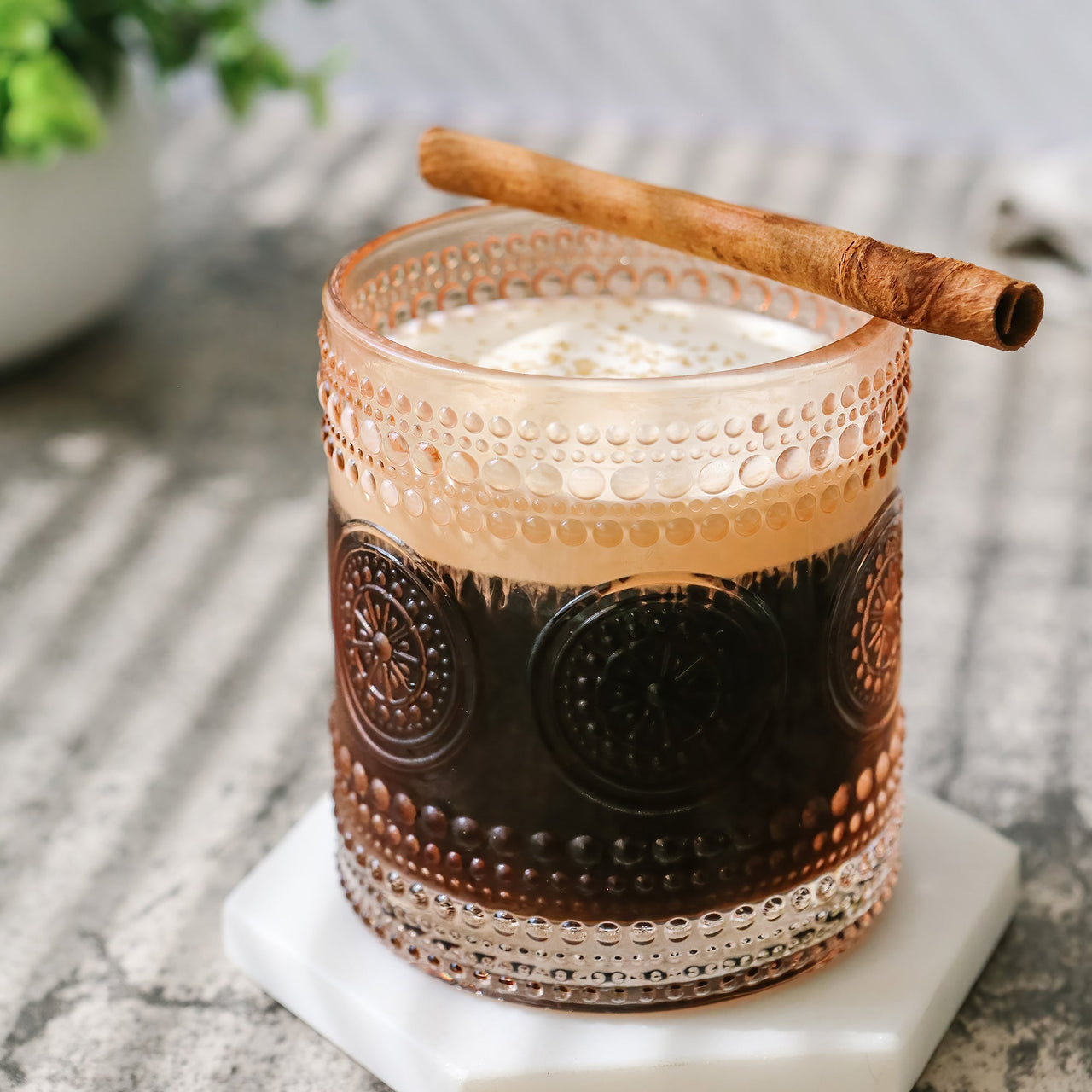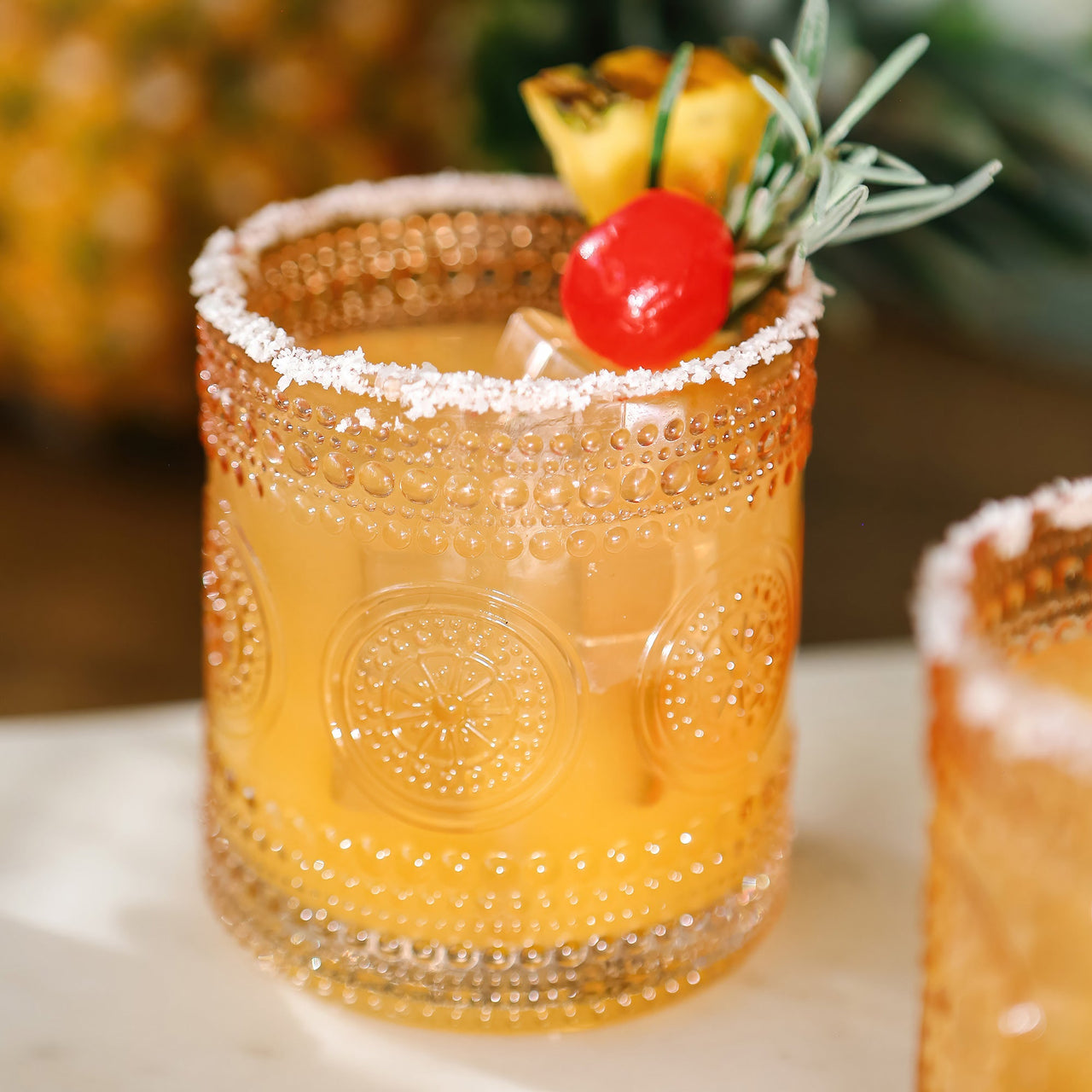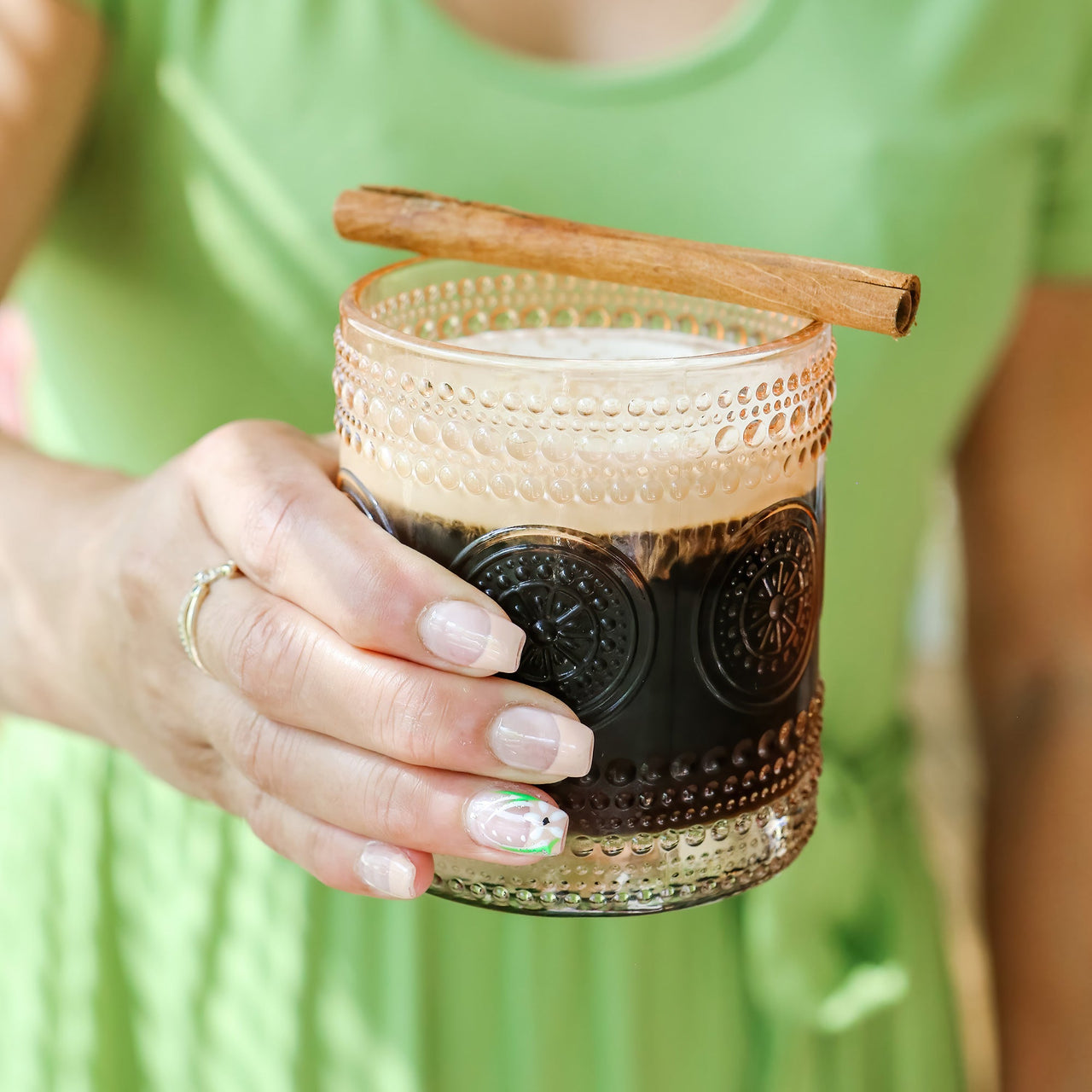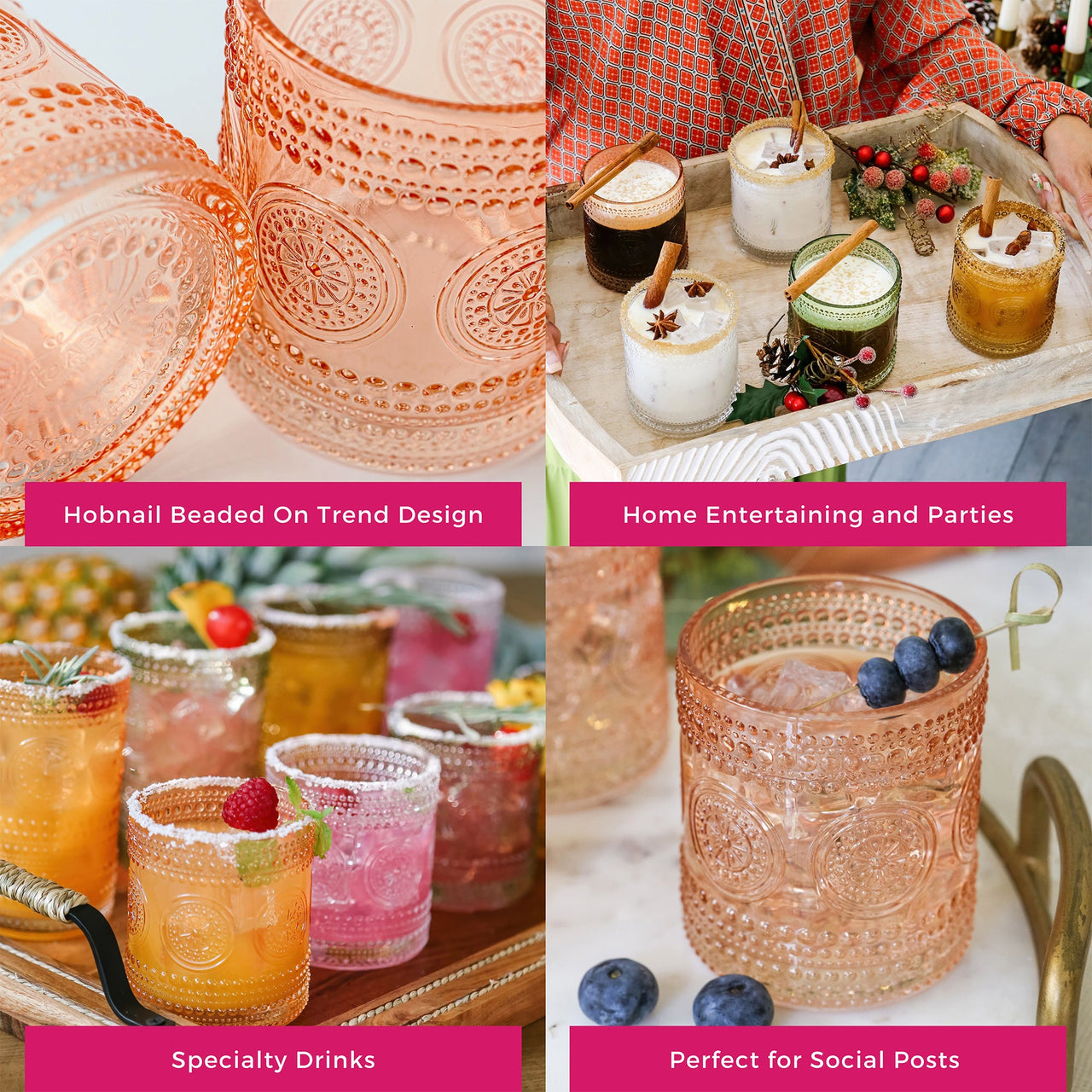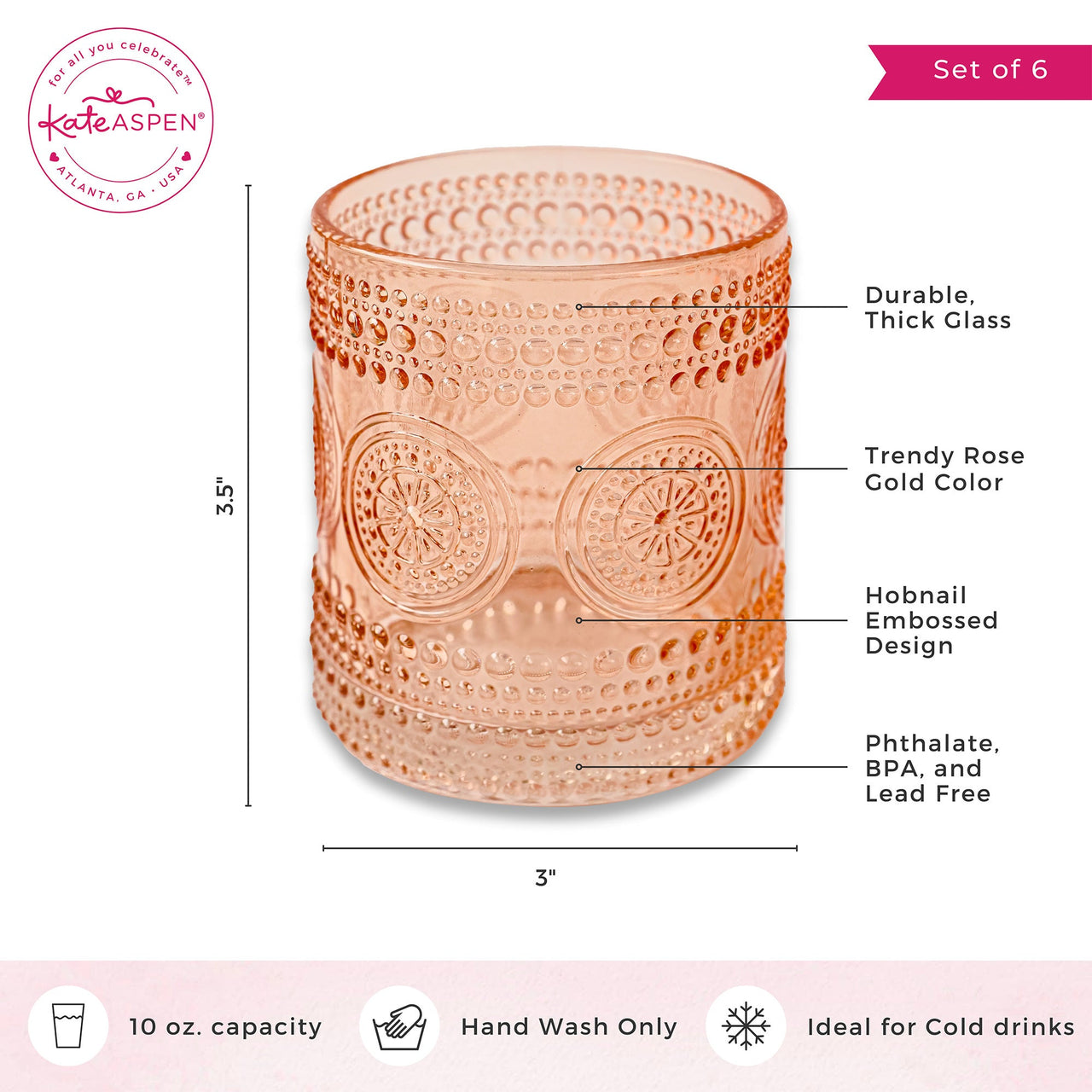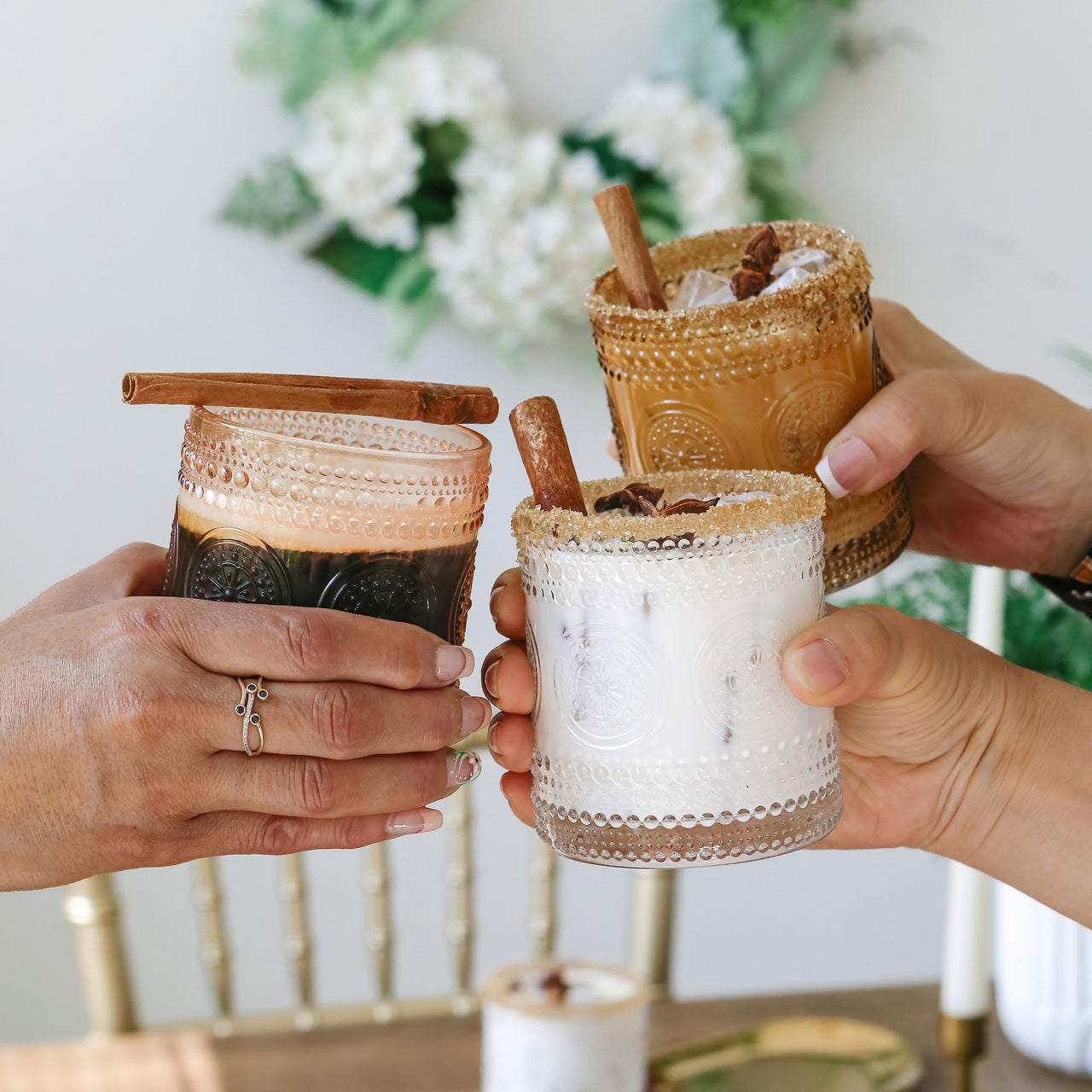 There is no better stage for rose gold than in glassware. That is displayed beautifully in our 10 oz Hobnail Beaded Floral Vintage Drinkware in Rose Gold. The Hobnail Beaded Floral design is timeless and reminds us how in the past, fine craftsmanship and intentional design were revered. We updated the design by using the beauty that is the color rose gold. The two together are a magical combination. The perfect size for a rocks glass or lowball glass to hold fine liquors like bourbon, whiskey, and rum which makes them the perfect gift for all your favorite connoisseurs in your life. Pink is not just for girls and the way the gold elevates a cocktail is for everyone!
Whether you are trying to update your drinkware at a luxury hotel or fine restaurant or you're just trying to make your new gold bar cart really shine, the proof is in the glass. We use the highest quality materials to make sure that you will be able to use them day after day and celebration after celebration. Whether you are having a Friday night bourbon to loosen up after a long week or you are planning a Thanksgiving day for 25 these elegant vintage drinking glasses light up your drinks from water to cocktails. The versatility is endless and the color is divine; to ensure that these beauties arrive to you safe and sound we have intentionally packed each glass surrounded with bubble wrap and encased with the highest quality materials and design to make sure from showroom to doorstep they remain perfect. Purchase these amazing Rose Gold Drinking Glasses or one of our other many colors for you and your friends.