10 oz. Textured Beaded Amber Old Fashion Drinking Glasses (Set of 6)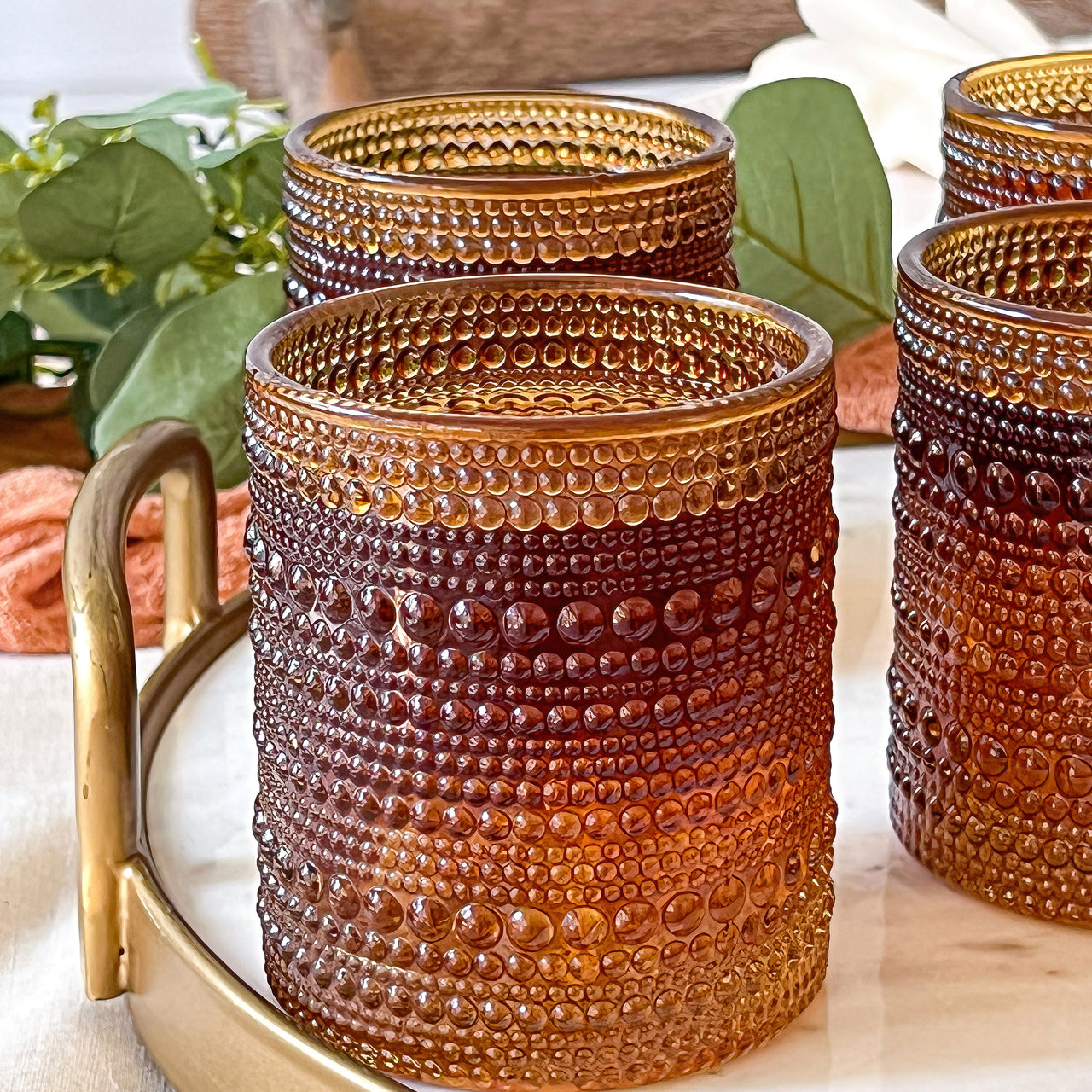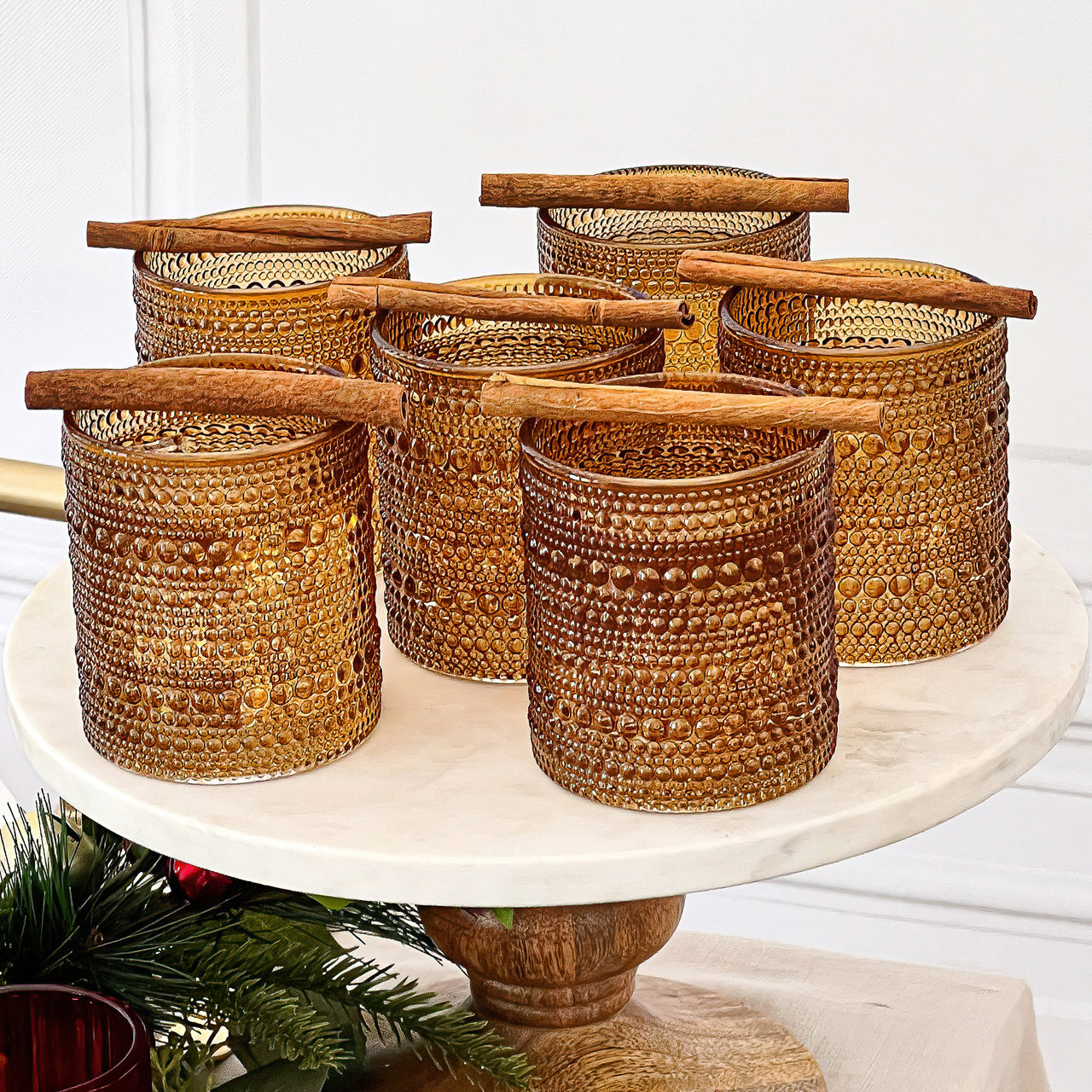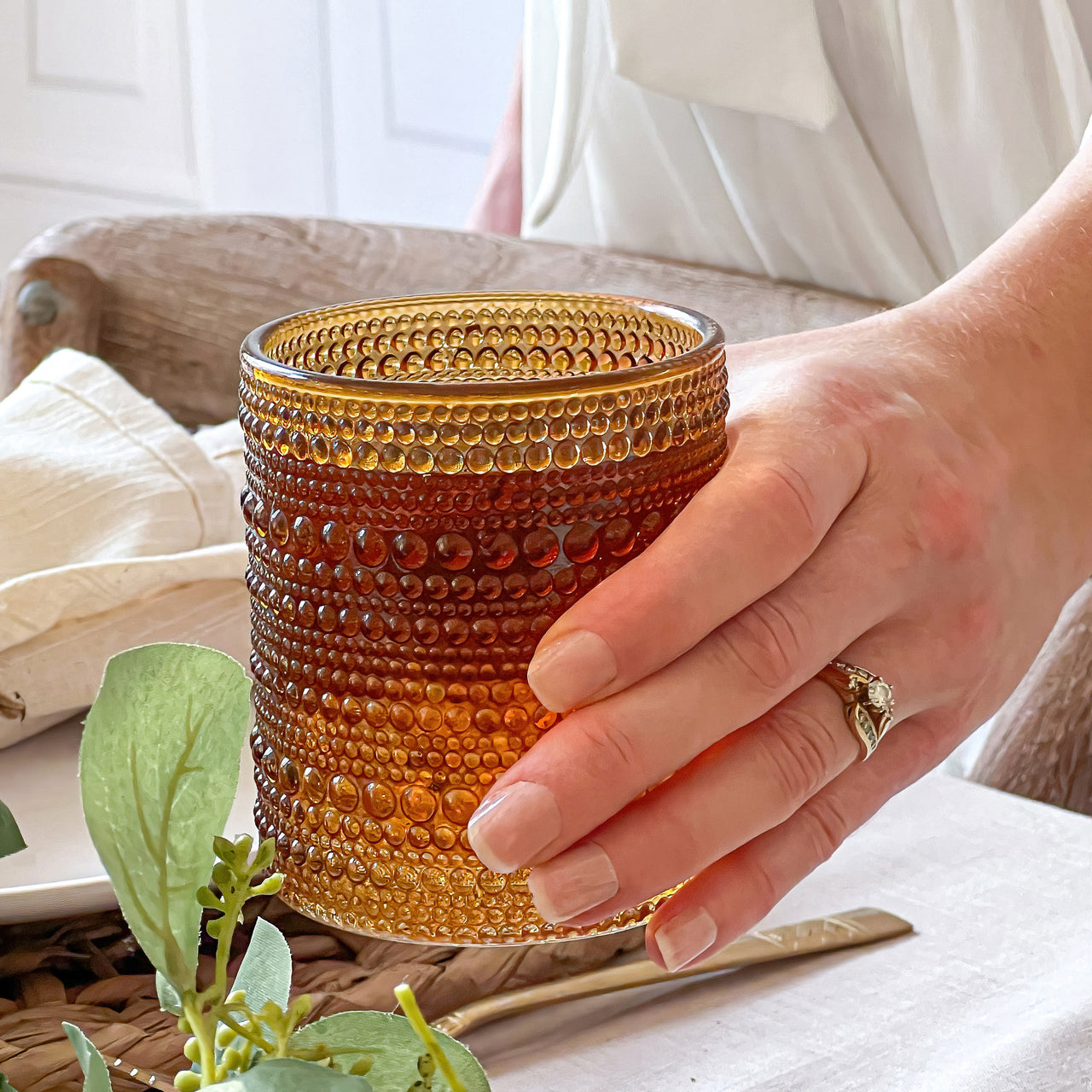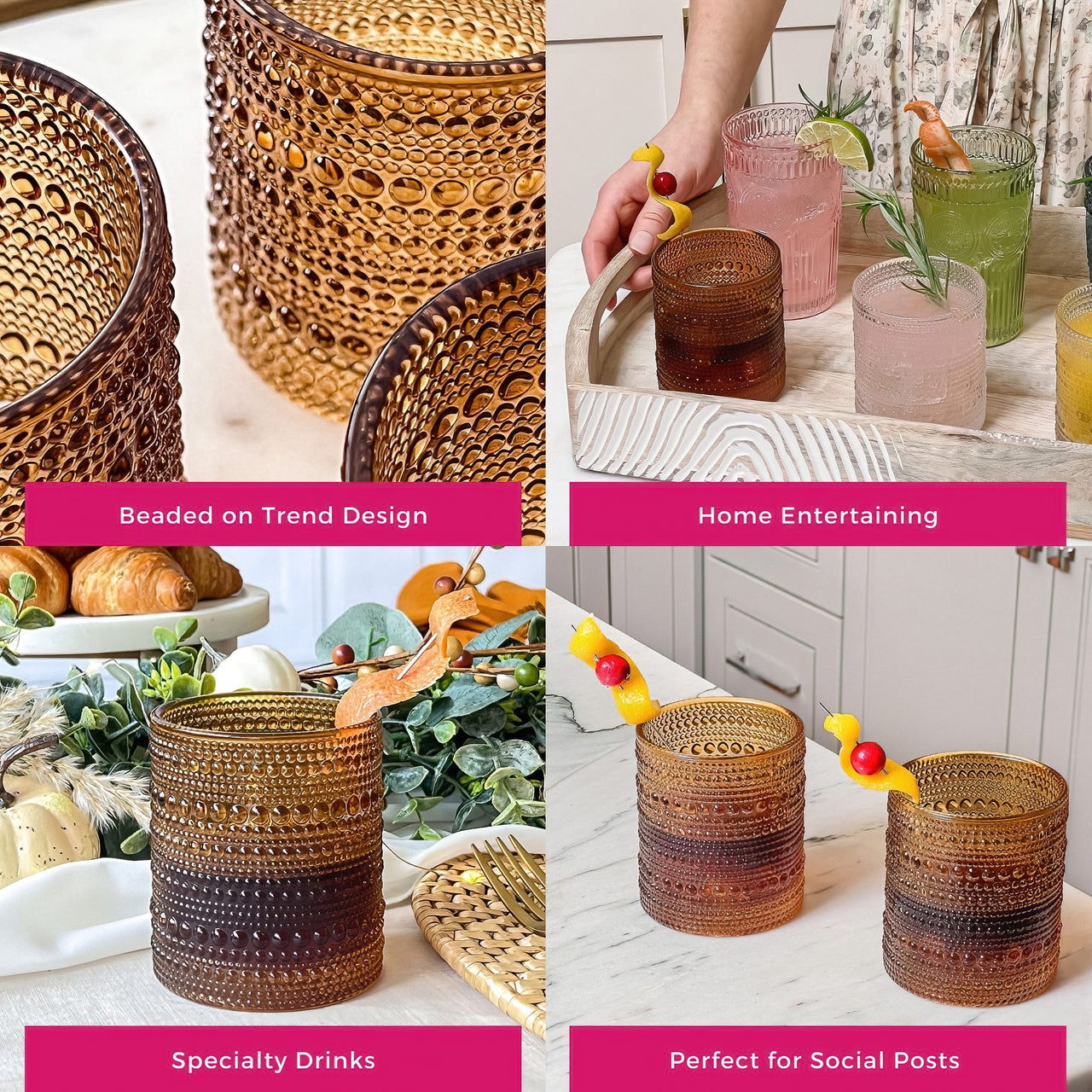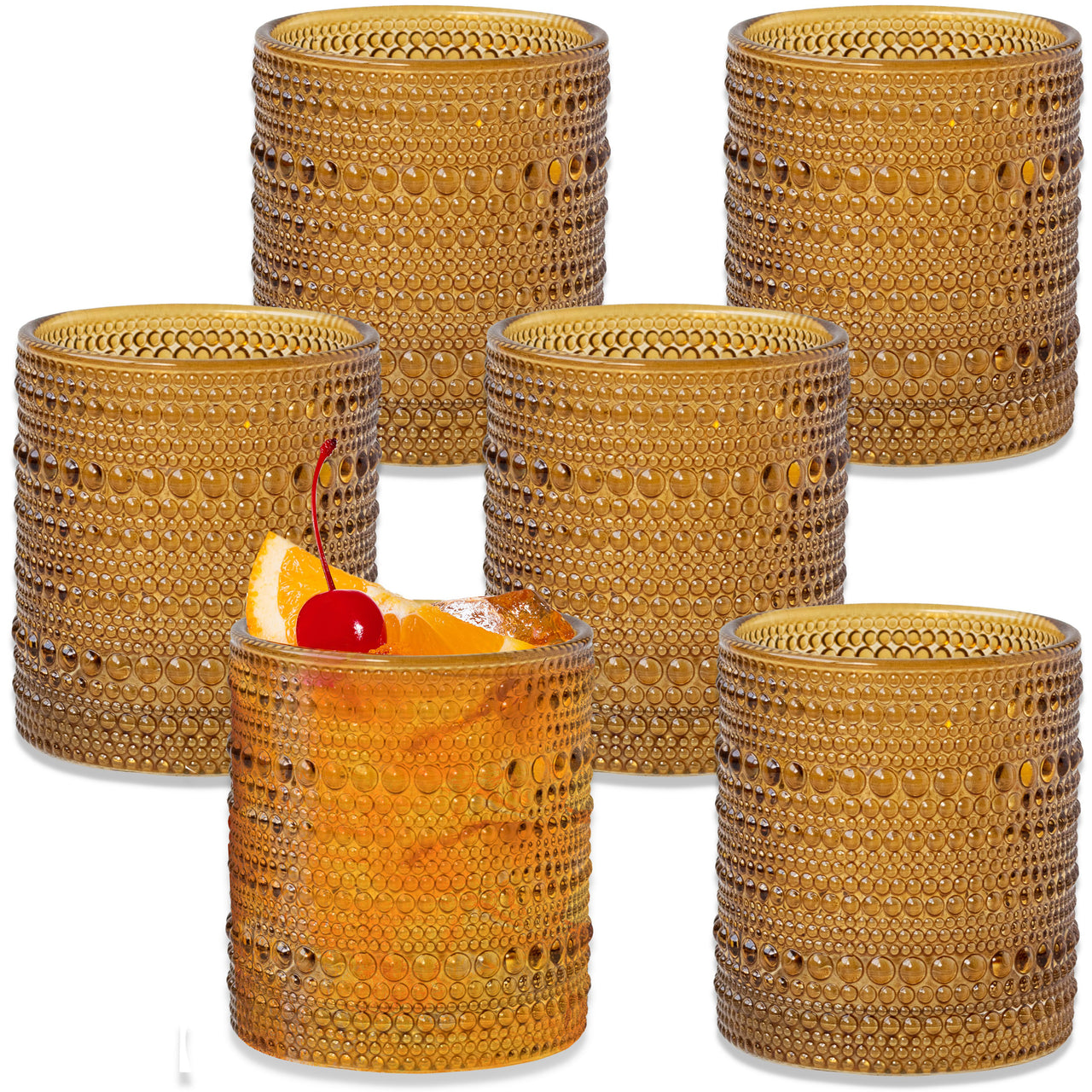 Our 10 oz. Textured Beaded Amber Drinking Glasses (set of 6) are mesmerizing! The embossed glass design and the amber color make your drinks come alive, you are sure to feel like you are drinking from a piece of art. These beautiful glasses are lead free. They are perfect for your favorite holiday cocktails or baby shower mocktails. They make a table setting come alive and add brilliance to your bar cart.
These make great groomsmen gifts accompanied with their favorite spirit of choice. Can't figure out what to bring your favorite hostess - a set of these glasses will surely impress. What do you get the couple that has everything for a housewarming gift? These glasses of course! Each glass is wrapped in bubble wrap and shipped in the highest quality materials to insure a safe ride to your home. You can't go wrong when gifting these beautiful vintage inspired cocktail glasses. The 10oz size is also perfect as a juice glass for your morning or just the right amount of smoothie. With all these great attributes you will want to make sure to pick a few extra sets! These ribbed textured amber drinking glasses are also available in clear, grab a set of both and pair them together at your next house party!