10 oz. Textured Beaded Clear Old Fashion Drinking Glasses (Set of 6)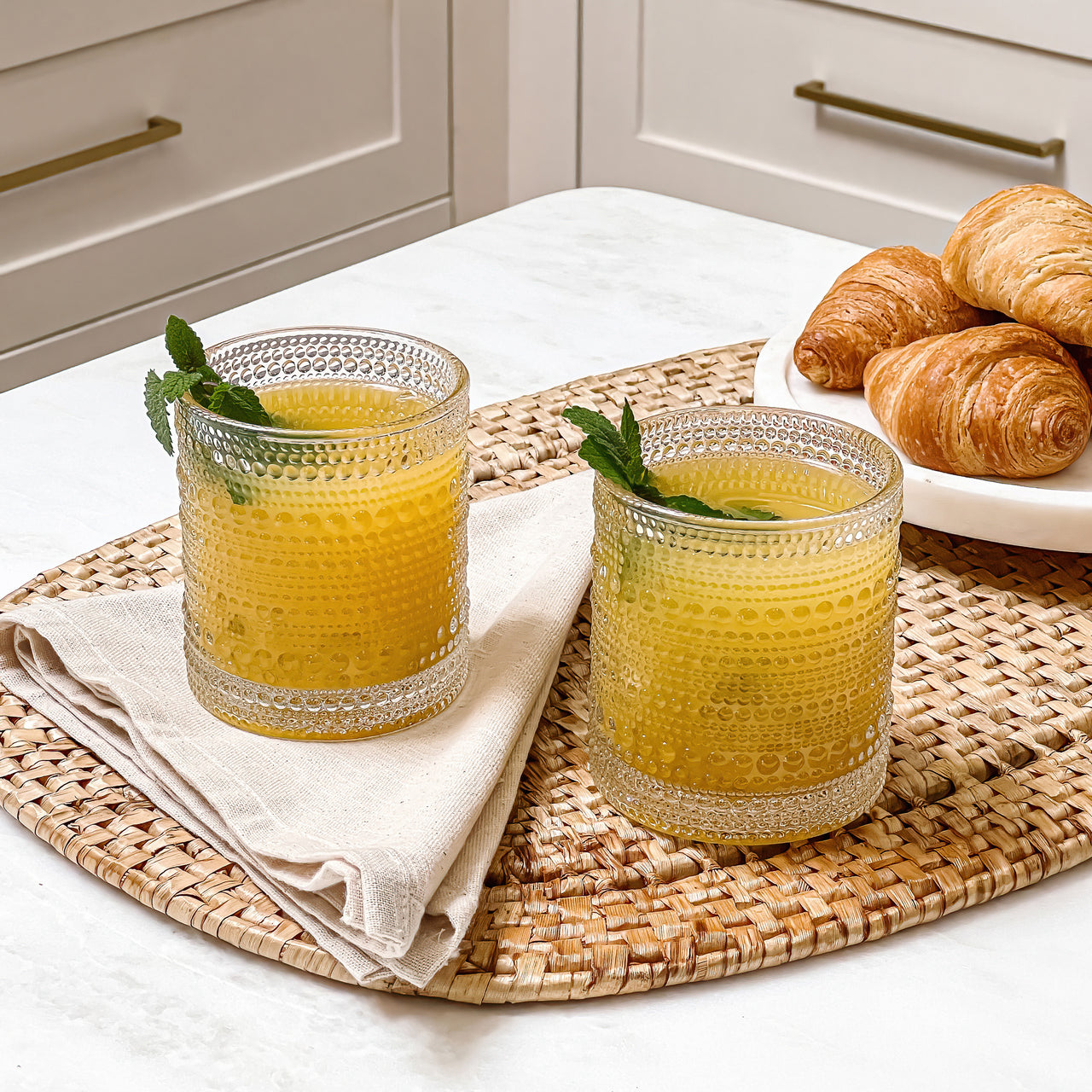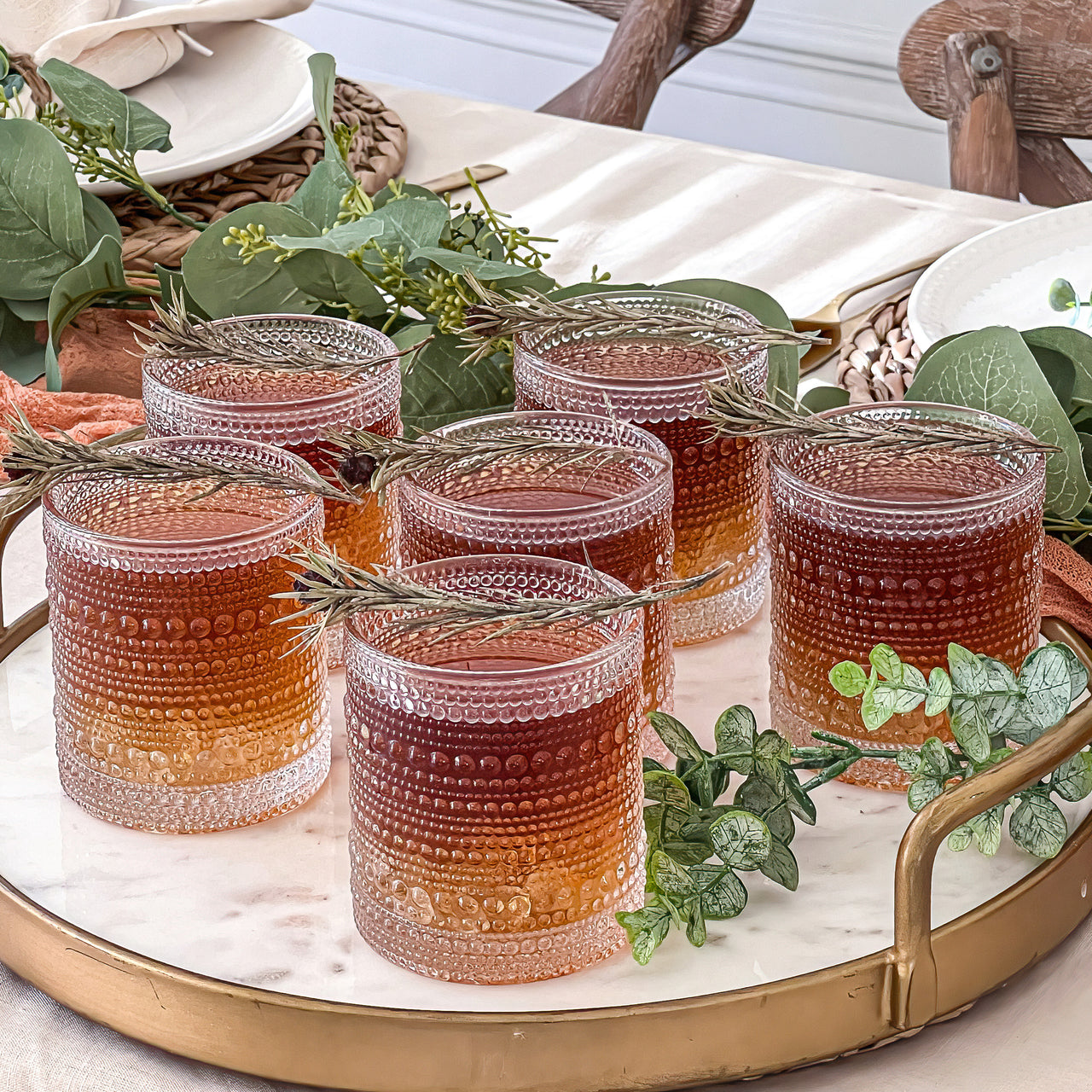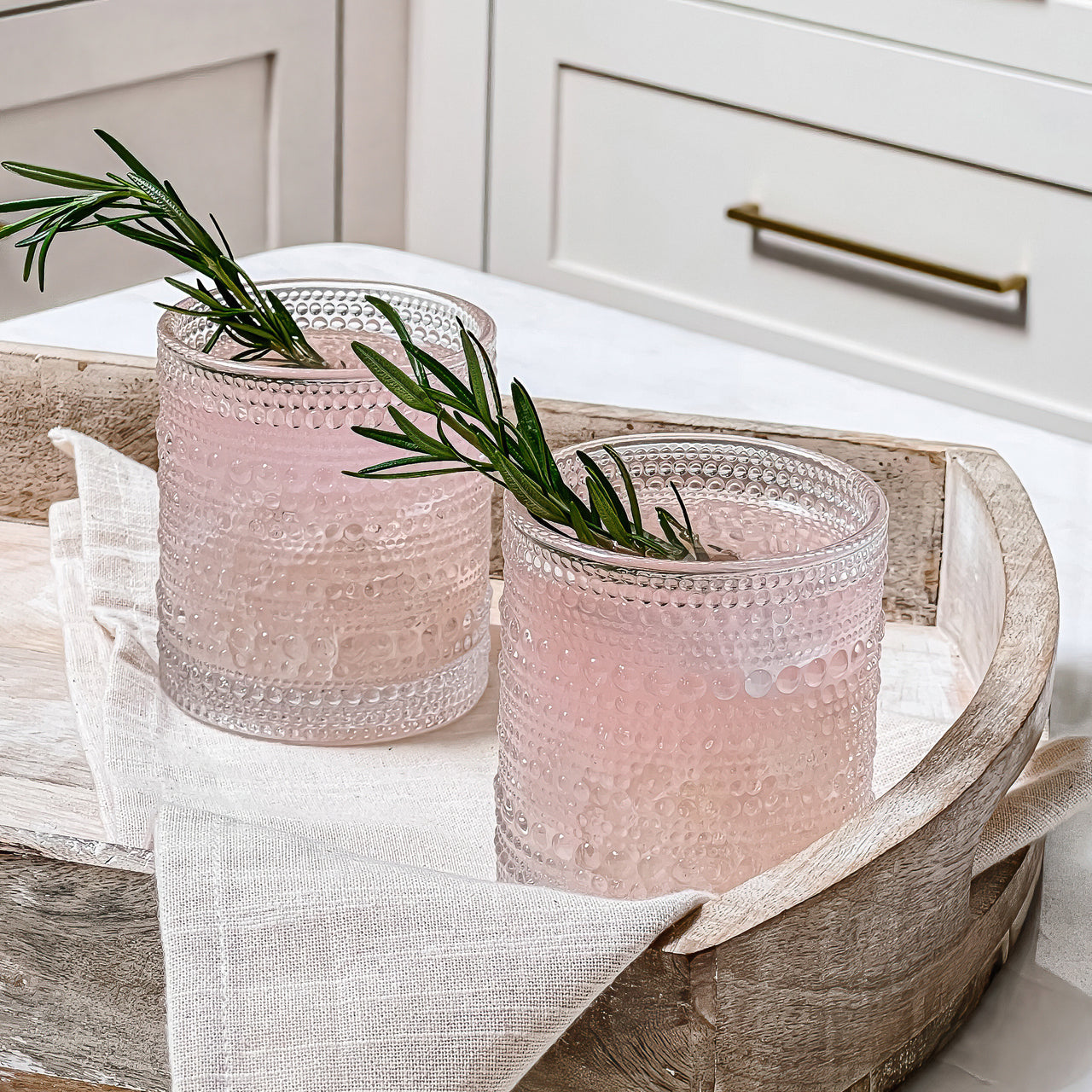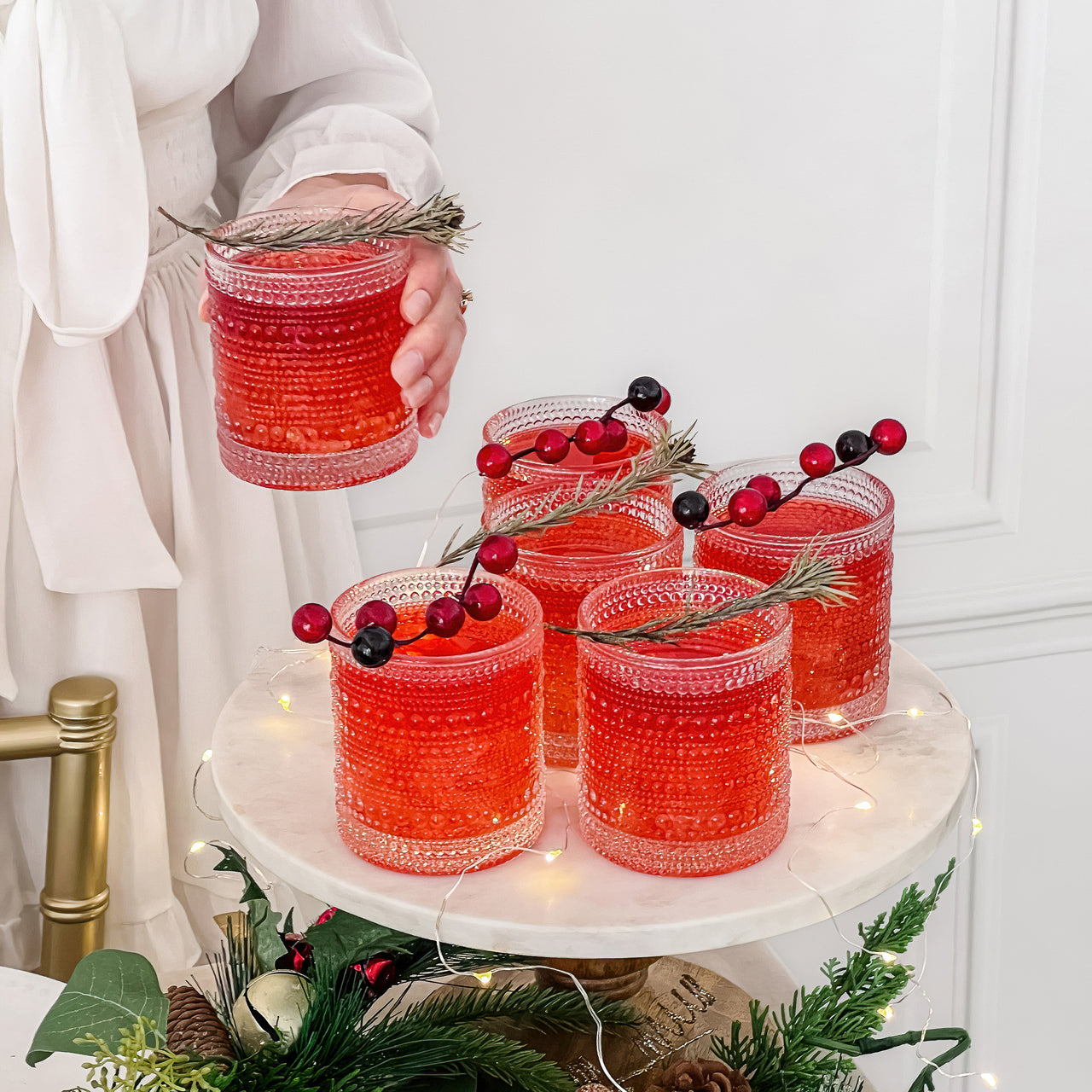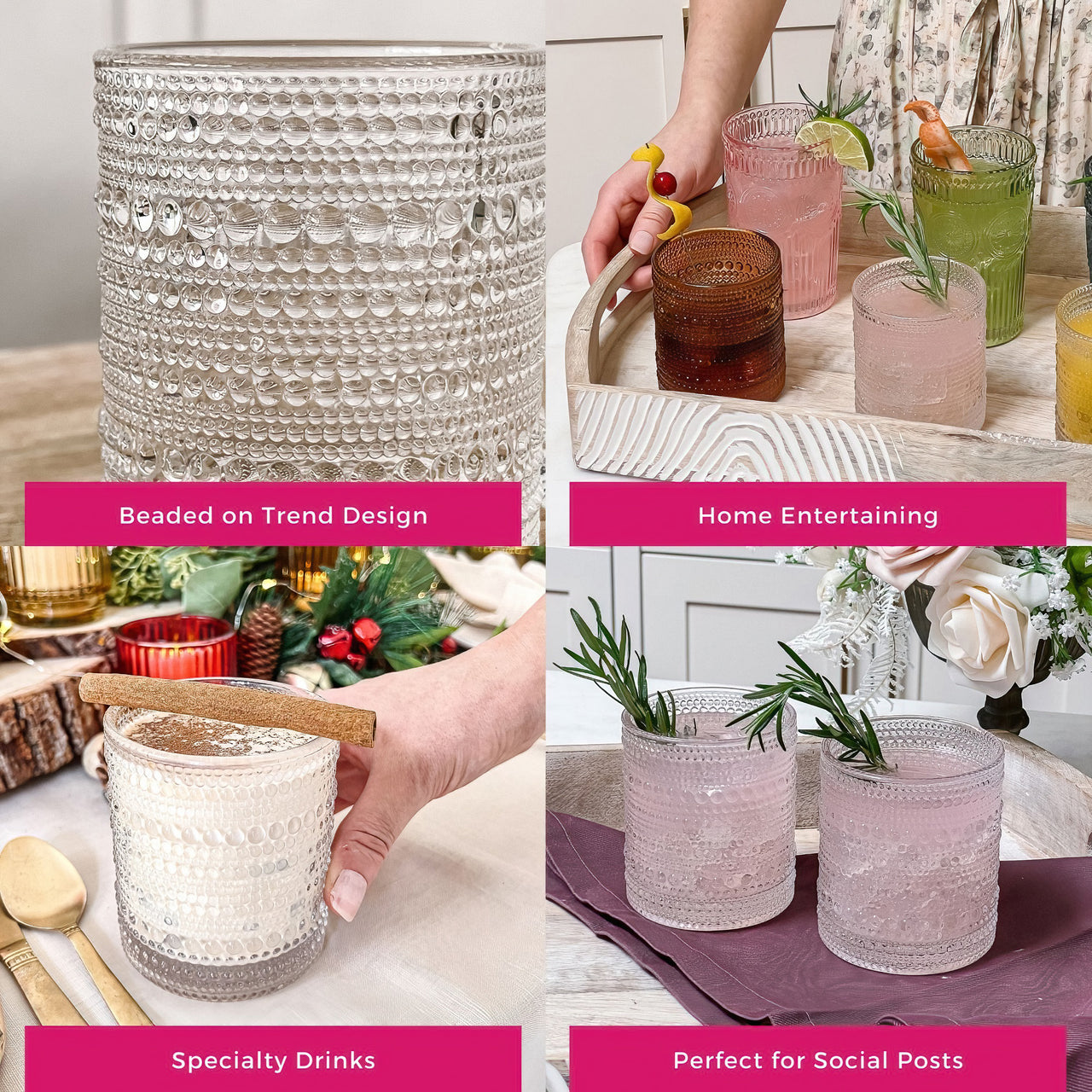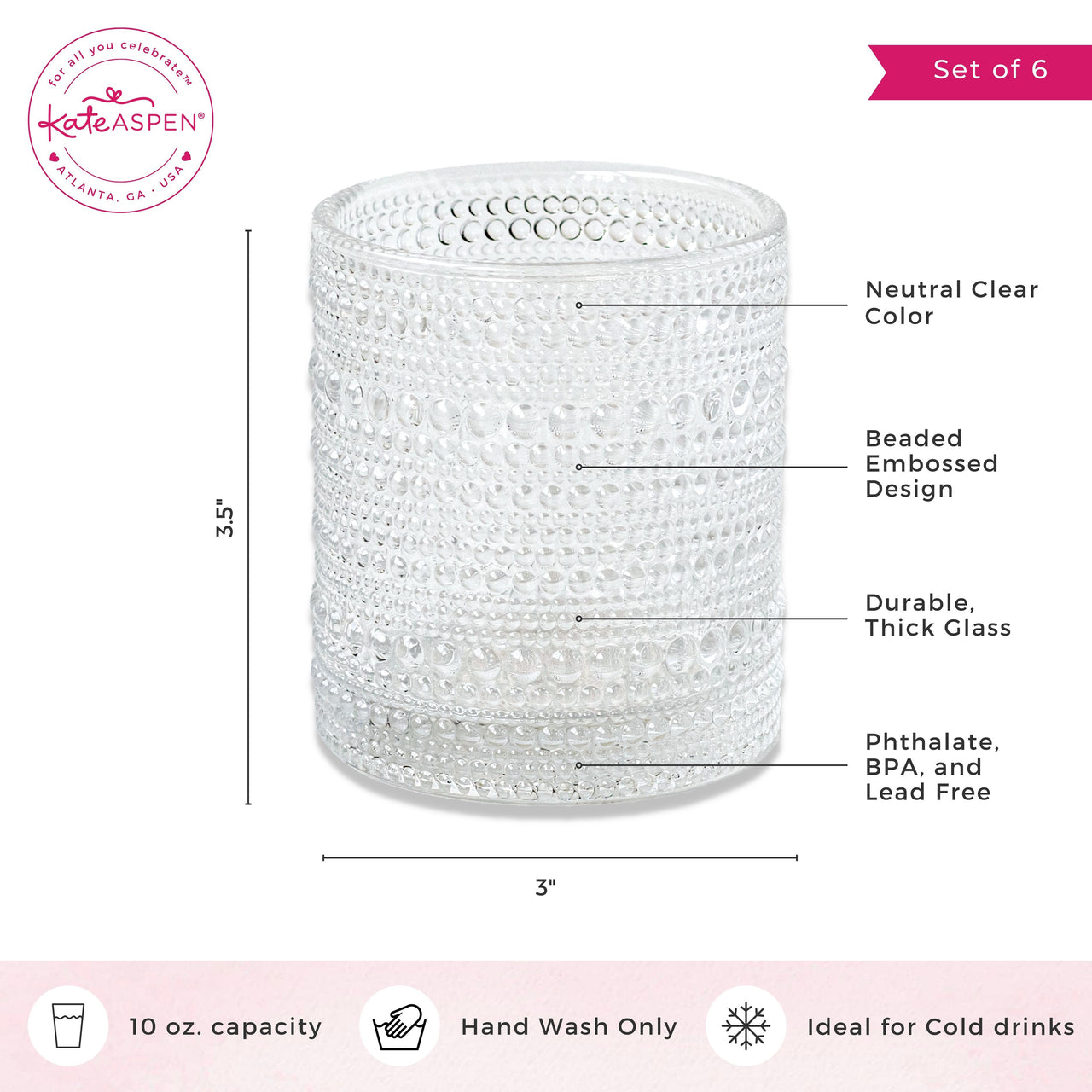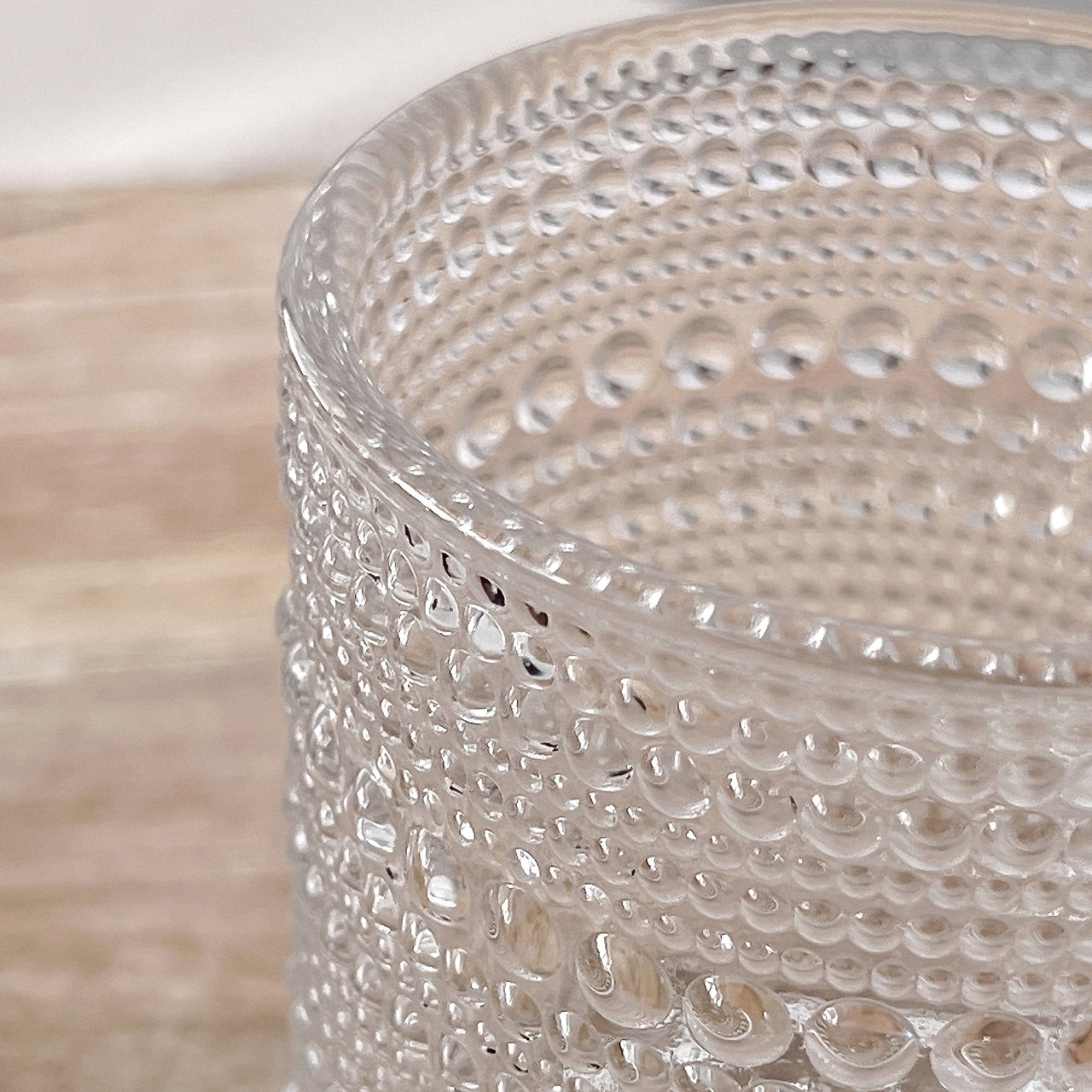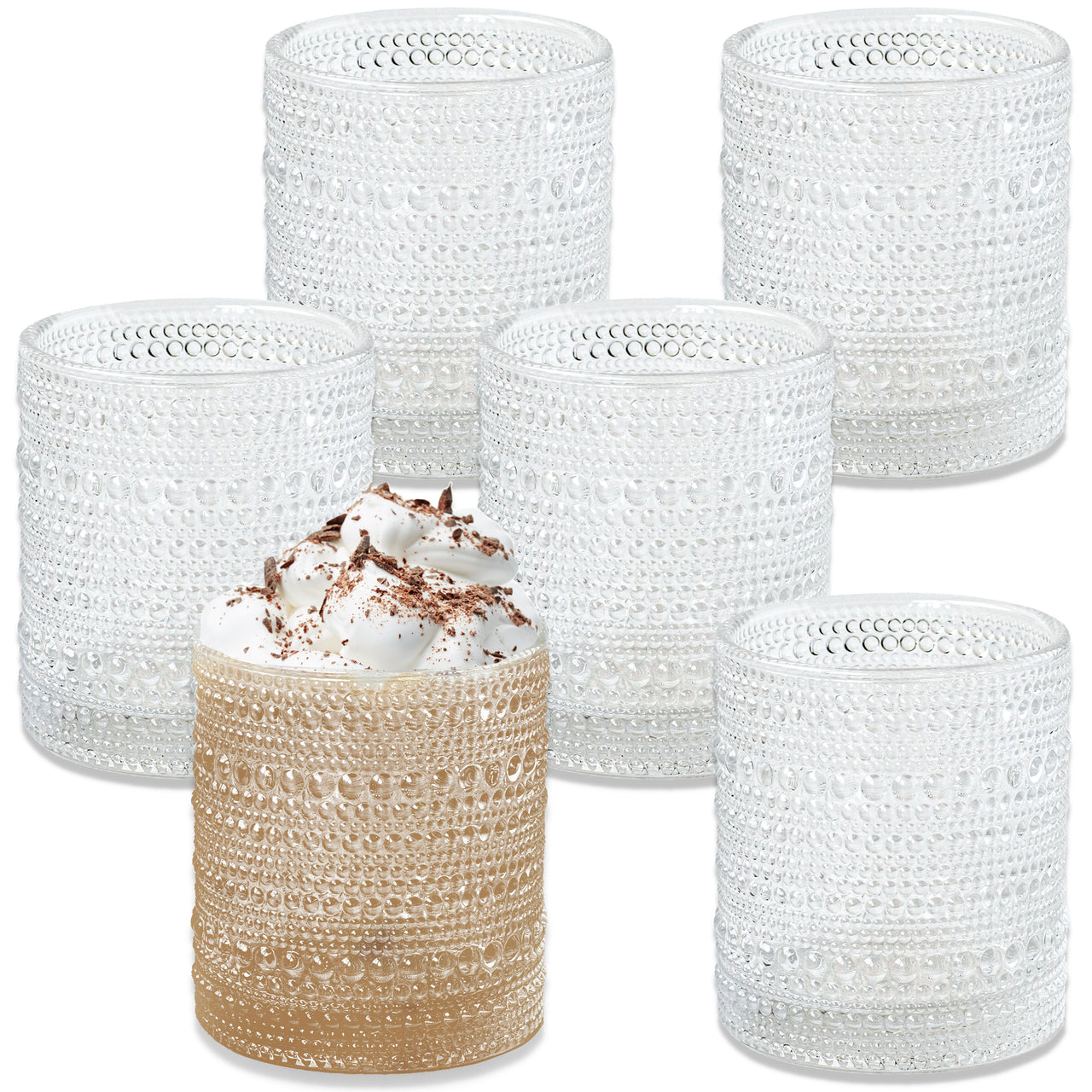 These 10 oz. Textured Beaded Clear Drinking Glasses (Set of 6) are to glassware what art is to your walls. Each glass has a unique pattern embossed around the entire glass. We give you the opportunity to feel luxury with every sip you take. Sweet tea or mint julep these glasses will elevate your cocktail and set the vibe. Your bar cart will look like a masterpiece with these beauties displayed. Your Manhattan will look like it has been transported back in time. If you are trying to make a statement in your home or your next party these 10oz beauties will fit the bill. They are made of lead free glass and embossed making them a good weight in your hand for the perfect cool beverage. They are perfect for everyday use. Upgrade your cabinets with these beauties.
These clear ribbed drinking glasses are also available in amber, grab a set of both and pair them together for your next house party! These are great gifts for those bourbon lovers or for a hostess gift or a housewarming gift. If you really want to update your cabinets or set your bar apart these are the perfect glasses for you. These glasses are so pretty that we bet you will find all different ways to use them. Don't forget to pick up a couple sets. Take a look at the amber glasses in the same design. They look awesome together!