13 oz. Vintage Textured Clear Drinking Glasses (Set of 6)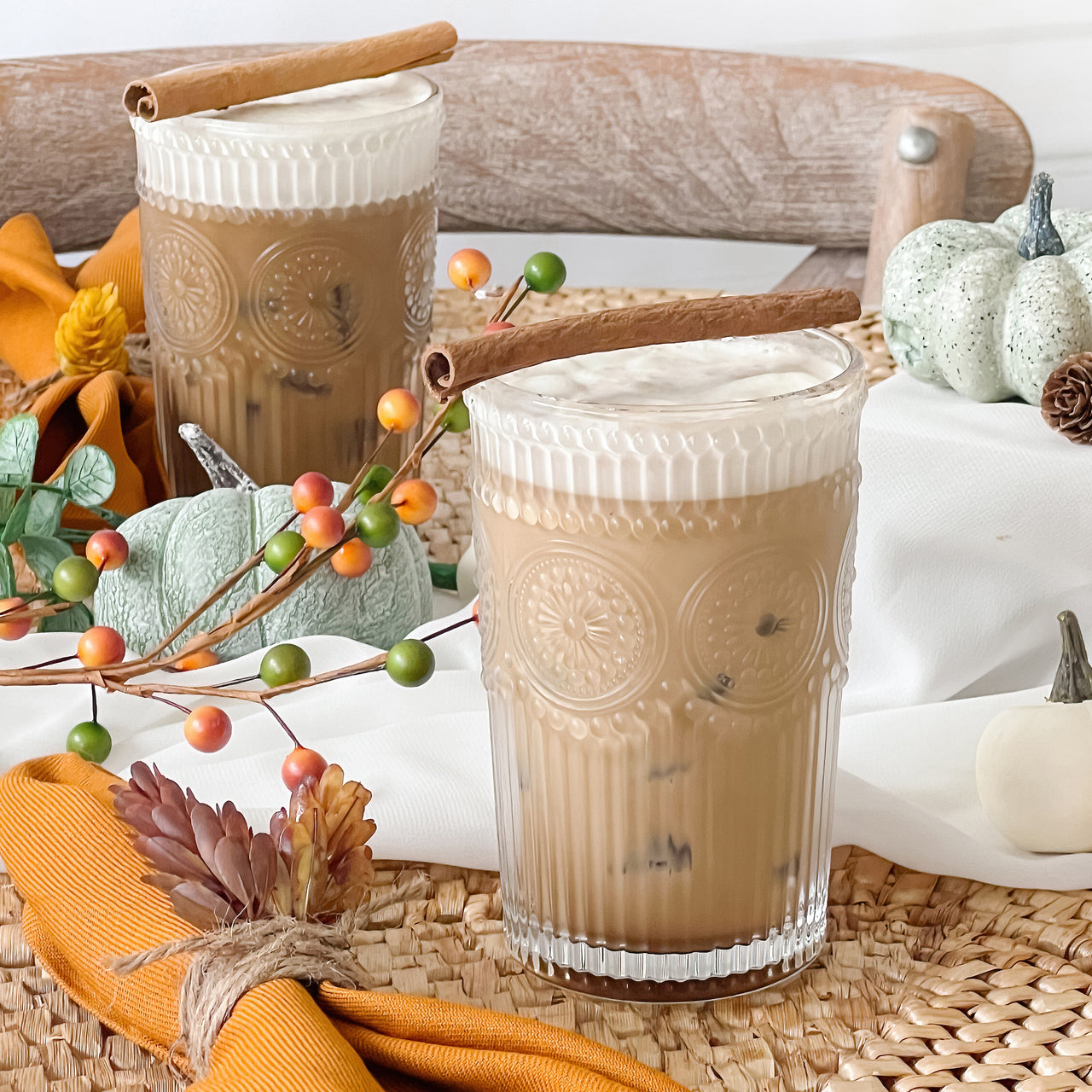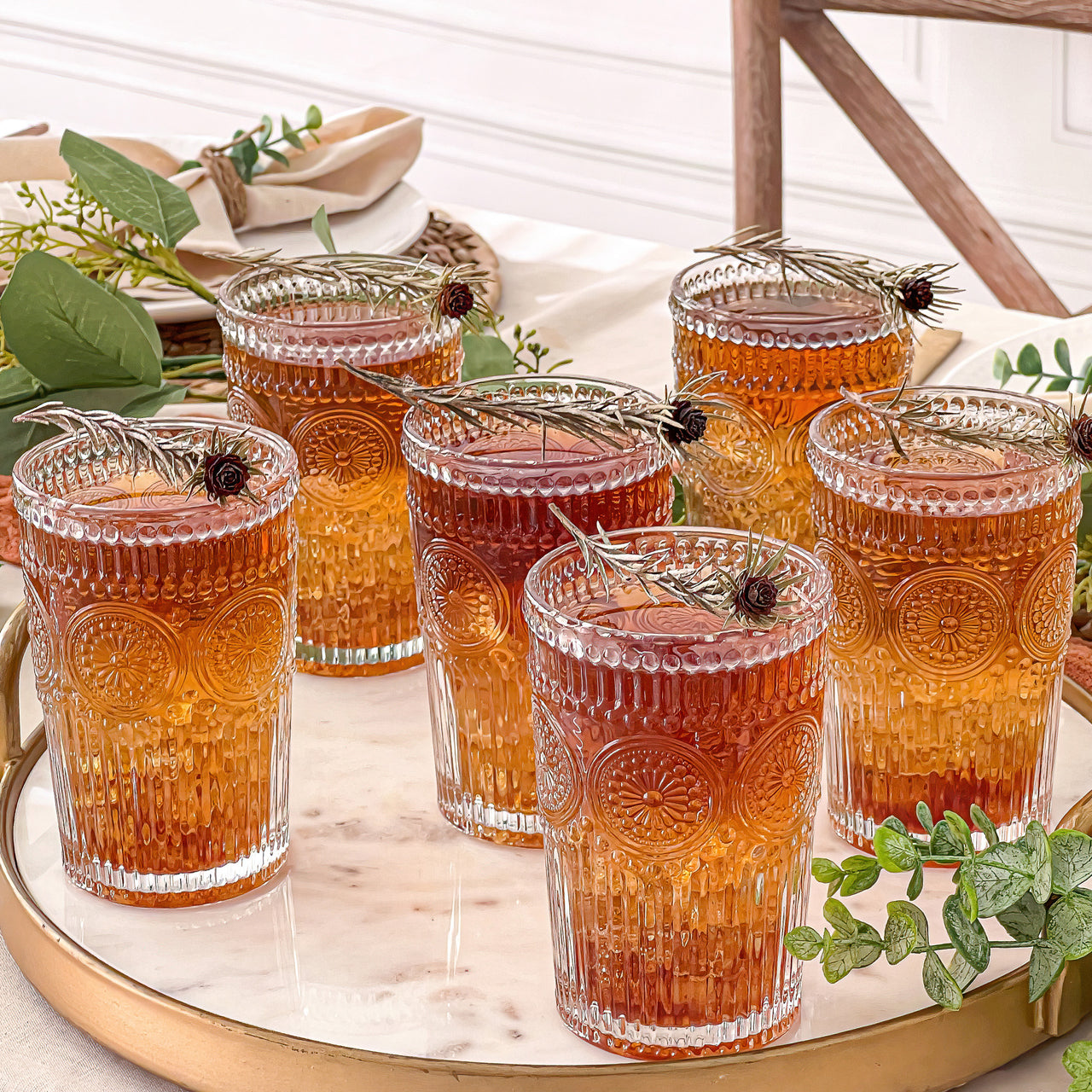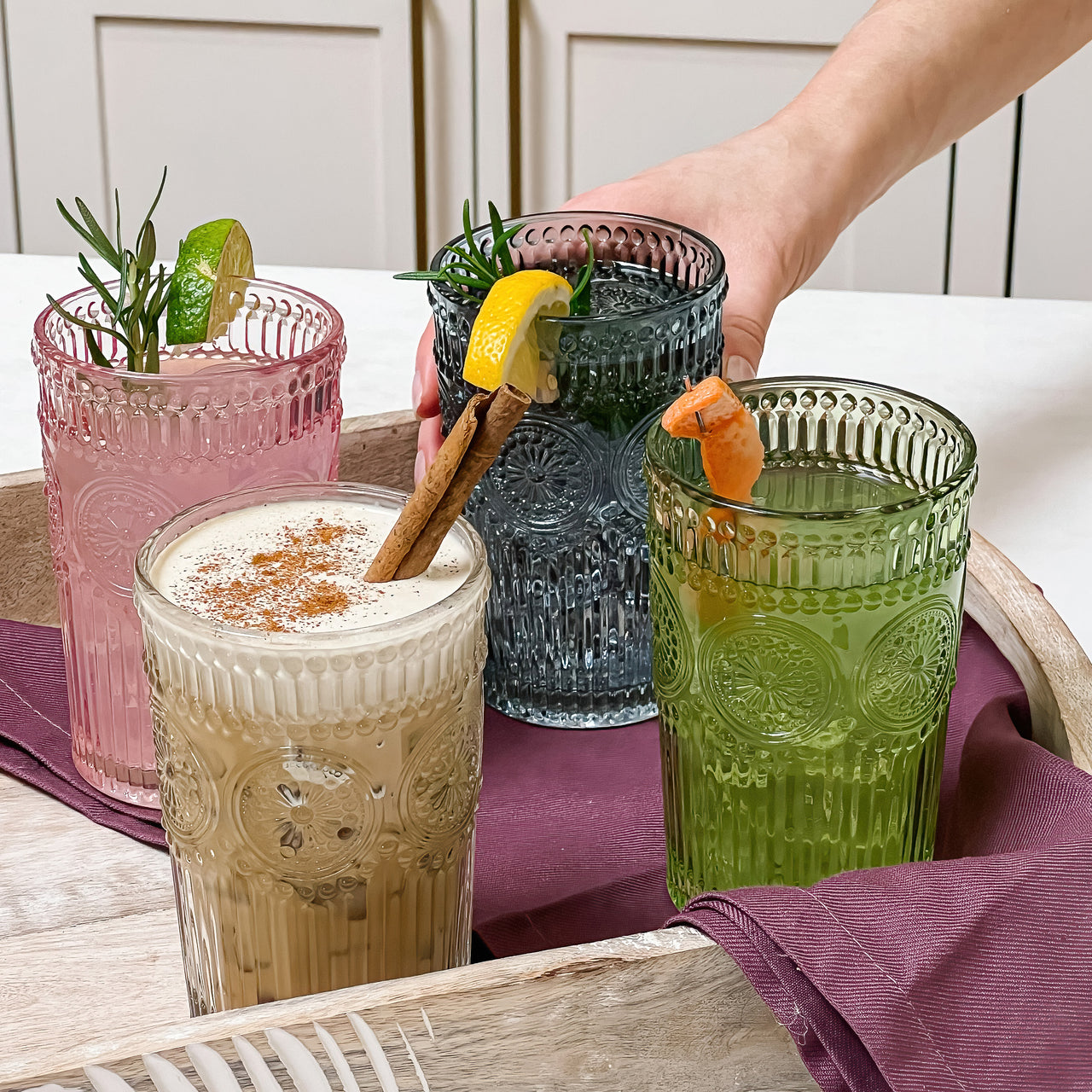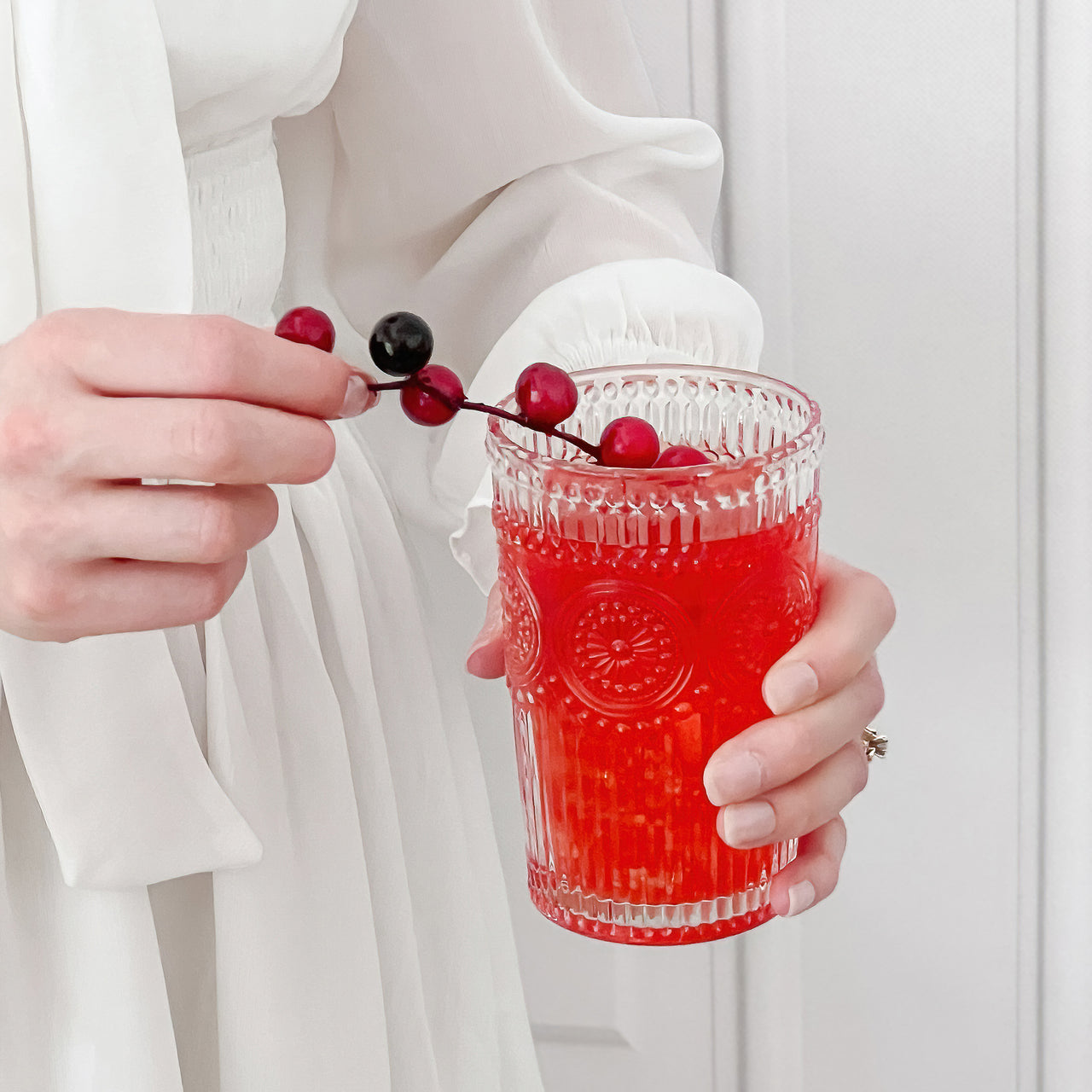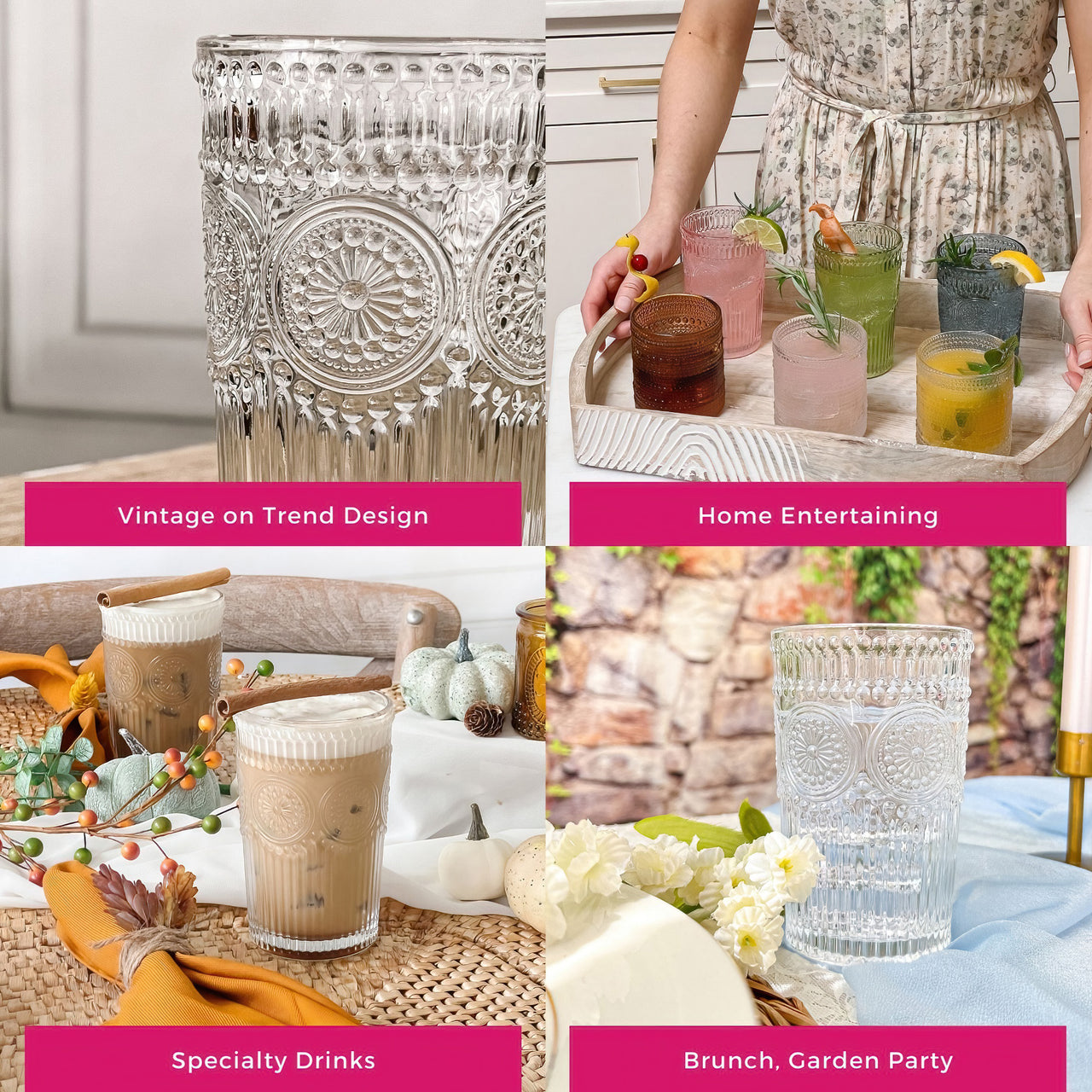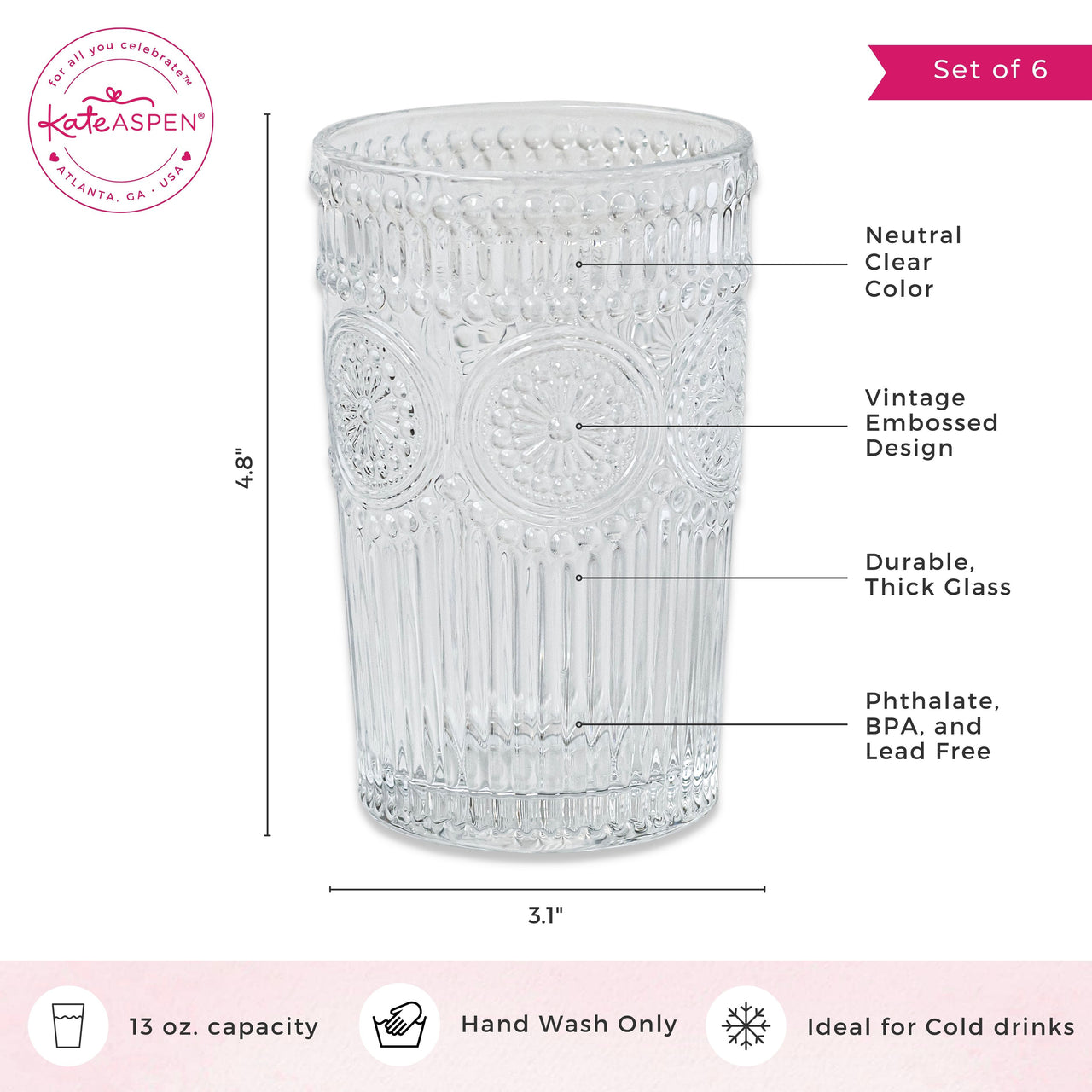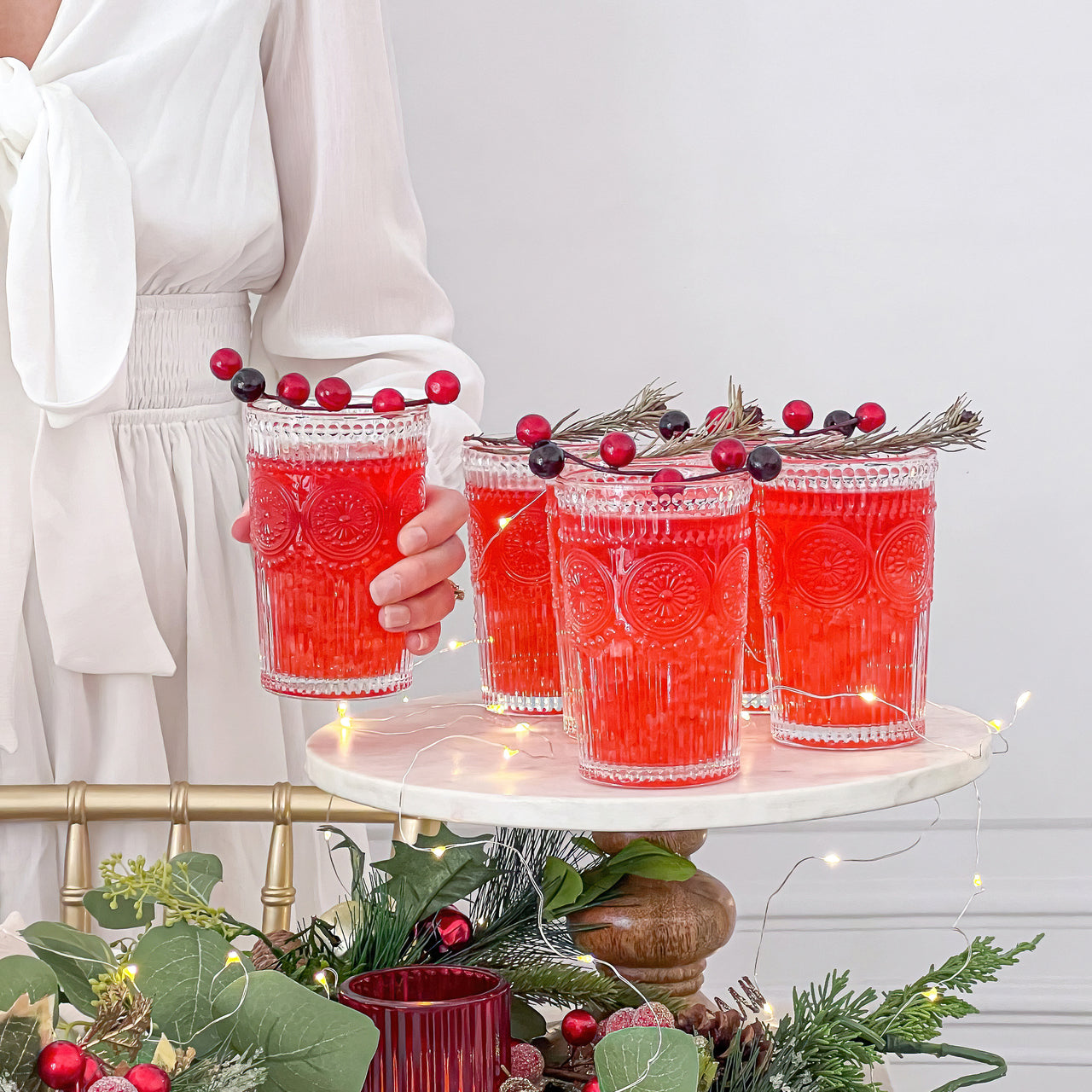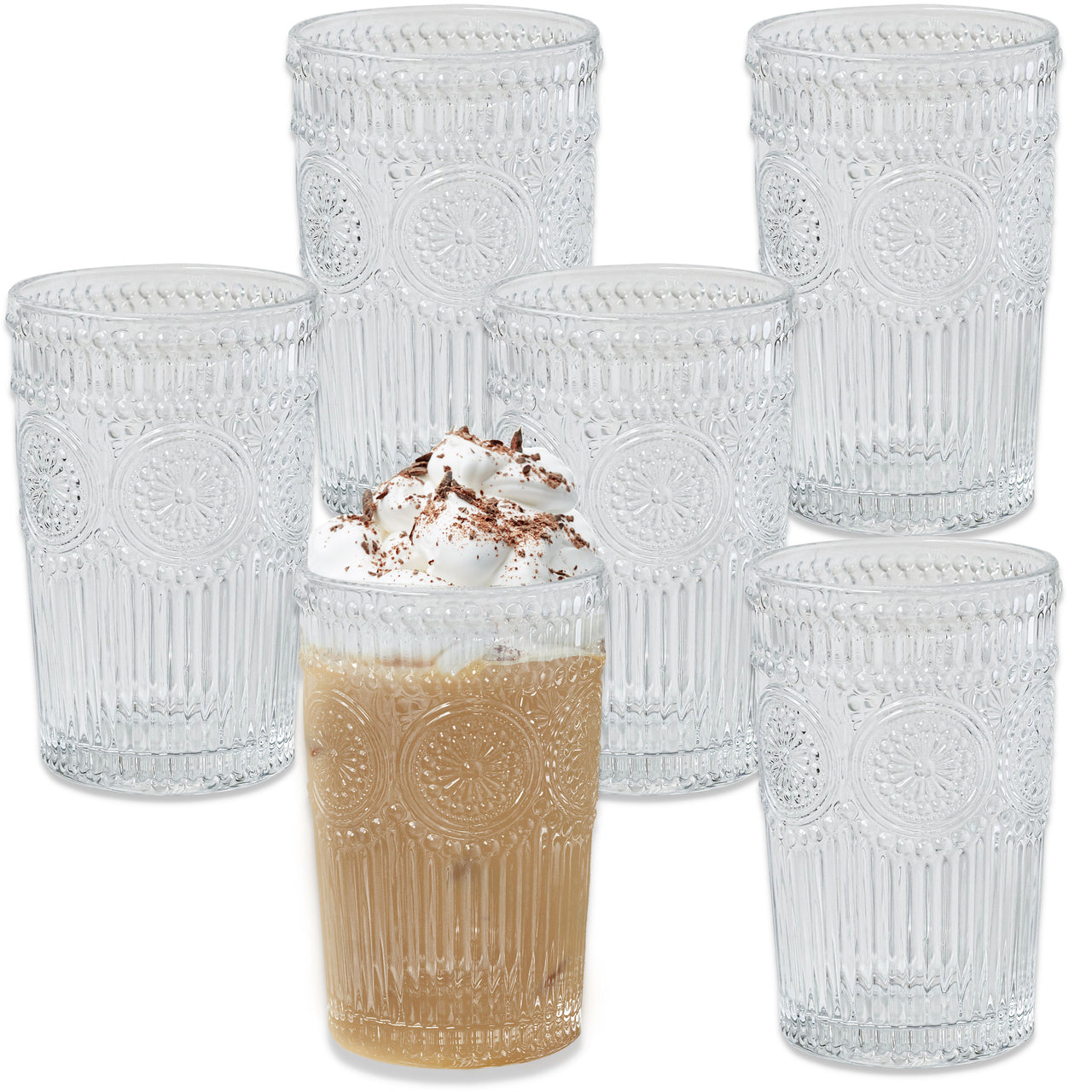 Our 13 oz. Vintage Textured Clear Drinking Glass (Set of 6) features 6 clear cocktail glasses that each are embossed with vertical ribbed lines around the base and intricate circular patterns giving each glass not only the look of vintage glass, but the feel of it too! Just holding these glasses transports you to a simpler time when people played croquet in the front yard wearing white and people drank iced tea with a mint sprig and lemon wedge. Can you just imagine what that will do for your next backyard bar-b-que? All the sudden you are transported to a garden party in the south. You serve ice tea at your baby shower and all the sudden everyone starts speaking with southern accents. They just make you want to be a little bit classier!
In all seriousness these glasses bring so much beauty and class to your home that you will be proud to use them at your next holiday party or birthday party. They will stand up to daily use while adding glamor to your spaces. So whether you are trying to elevate your bridal shower or baby shower brunch or just trying to elevate your cupboards, this vintage inspired glassware is perfect. Each glass is safely bubble wrapped and shipped in a brown box, lead free has a 13 ounce capacity. Available in 4 different colors: blue, clear, green and pink; pick up a set in each of the different colors to create a mix and match masterpiece!