10 oz. Hobnail Beaded Floral Amber Drinking Glasses (Set of 6)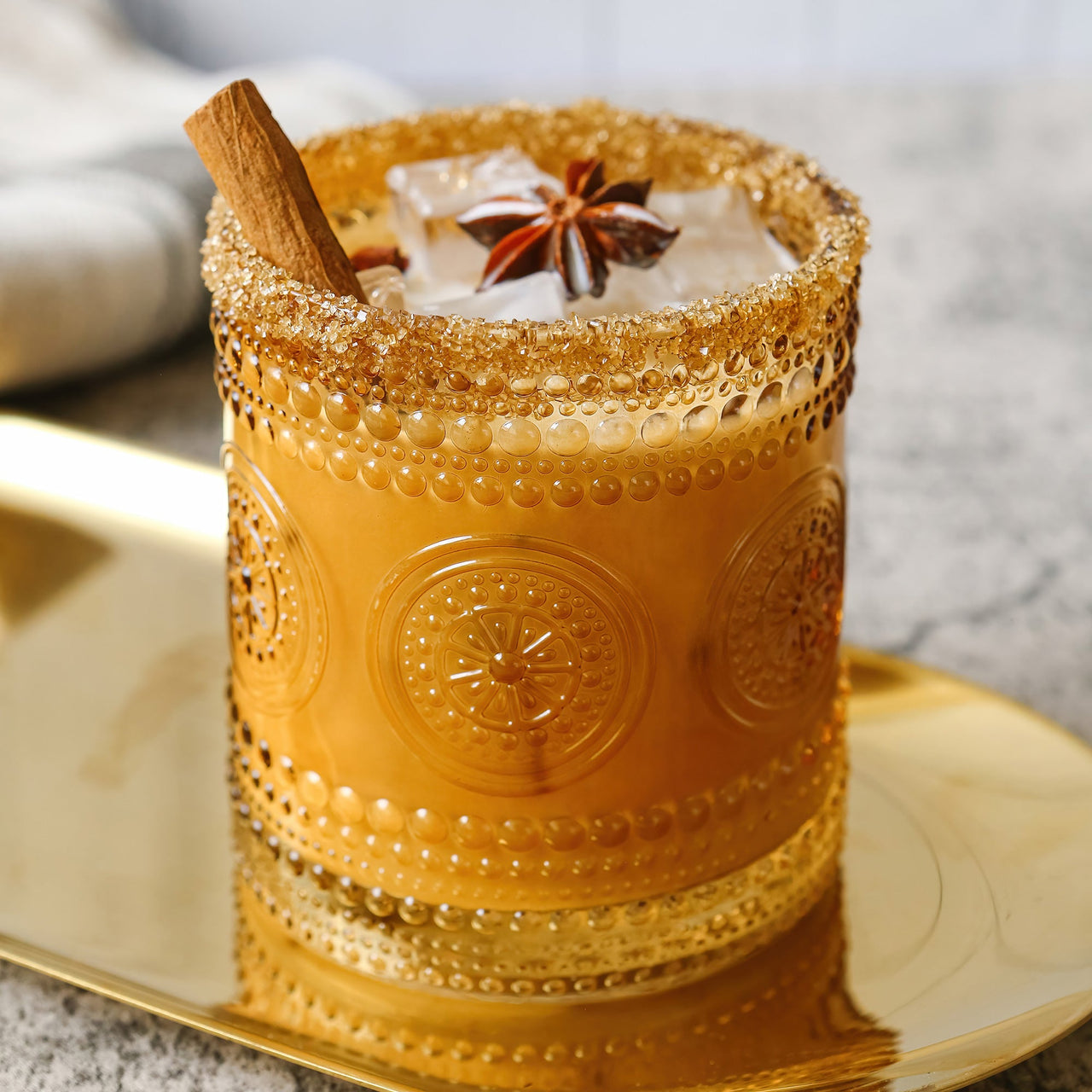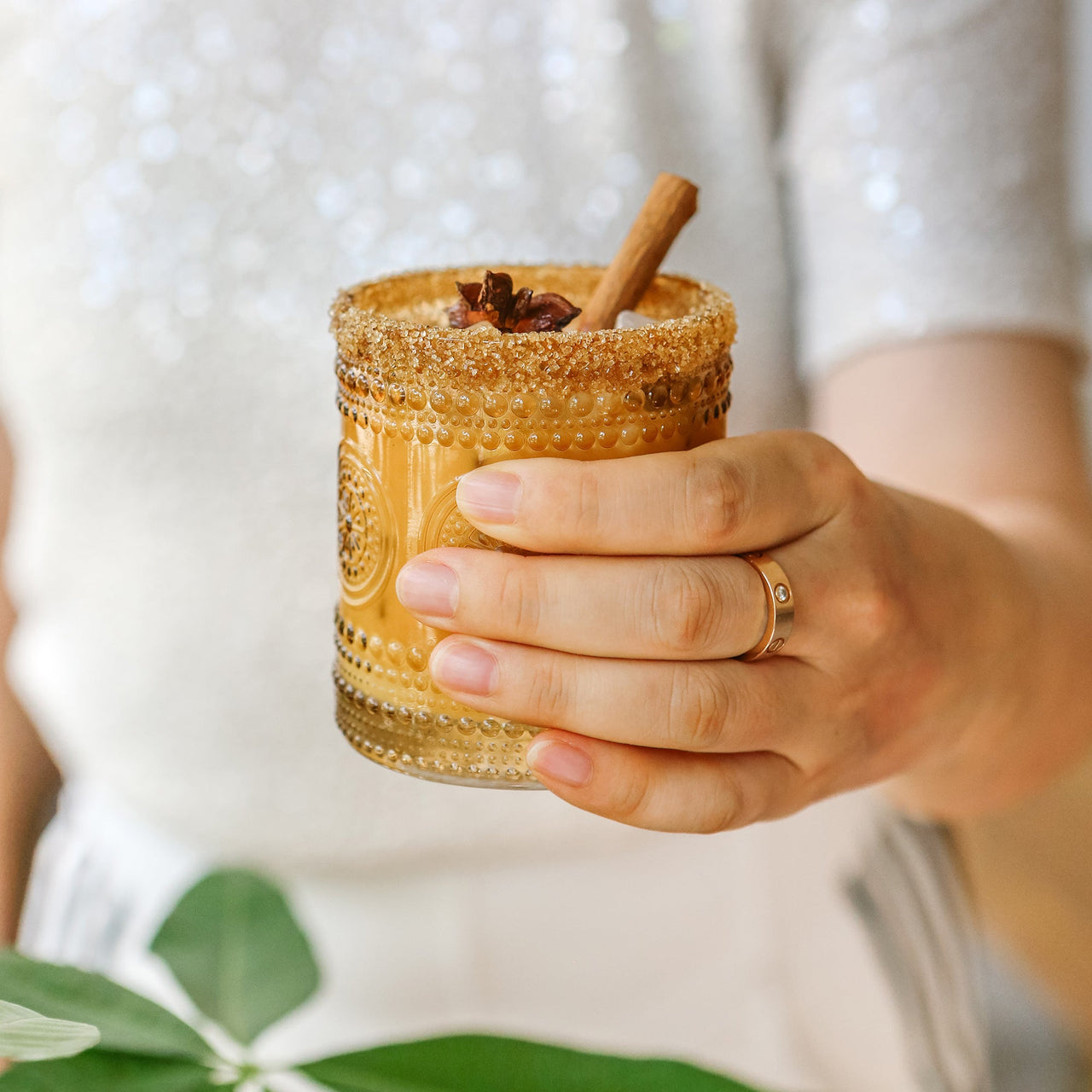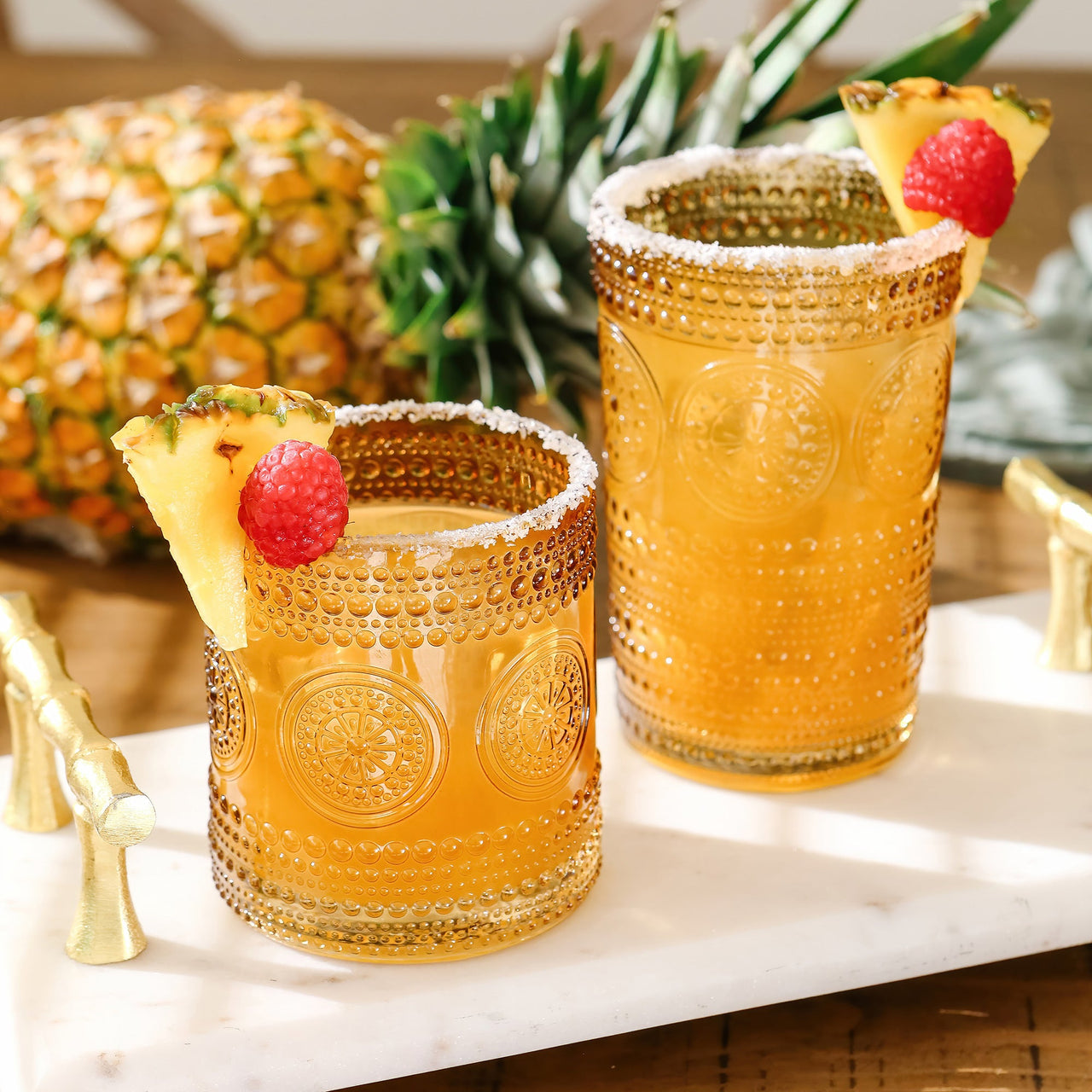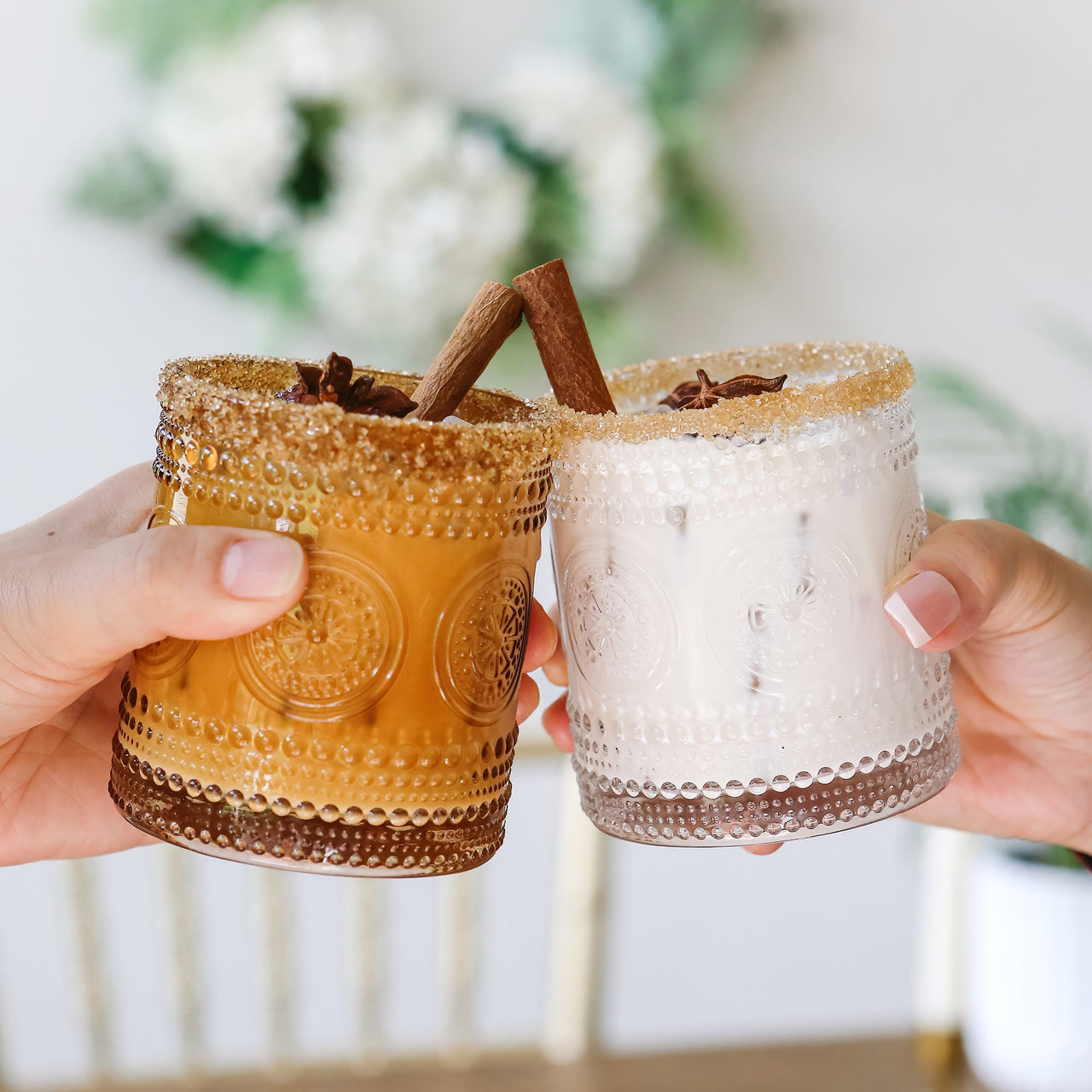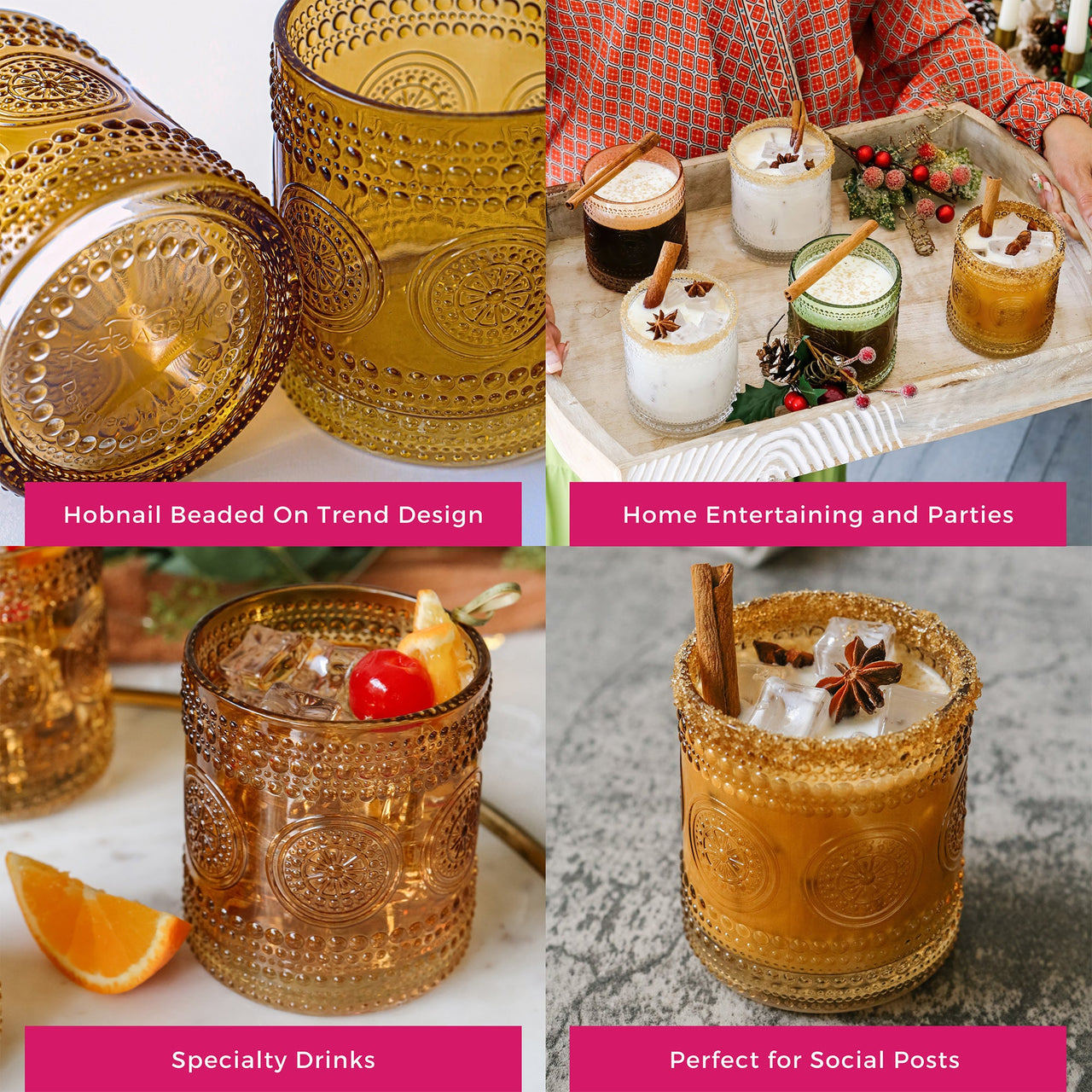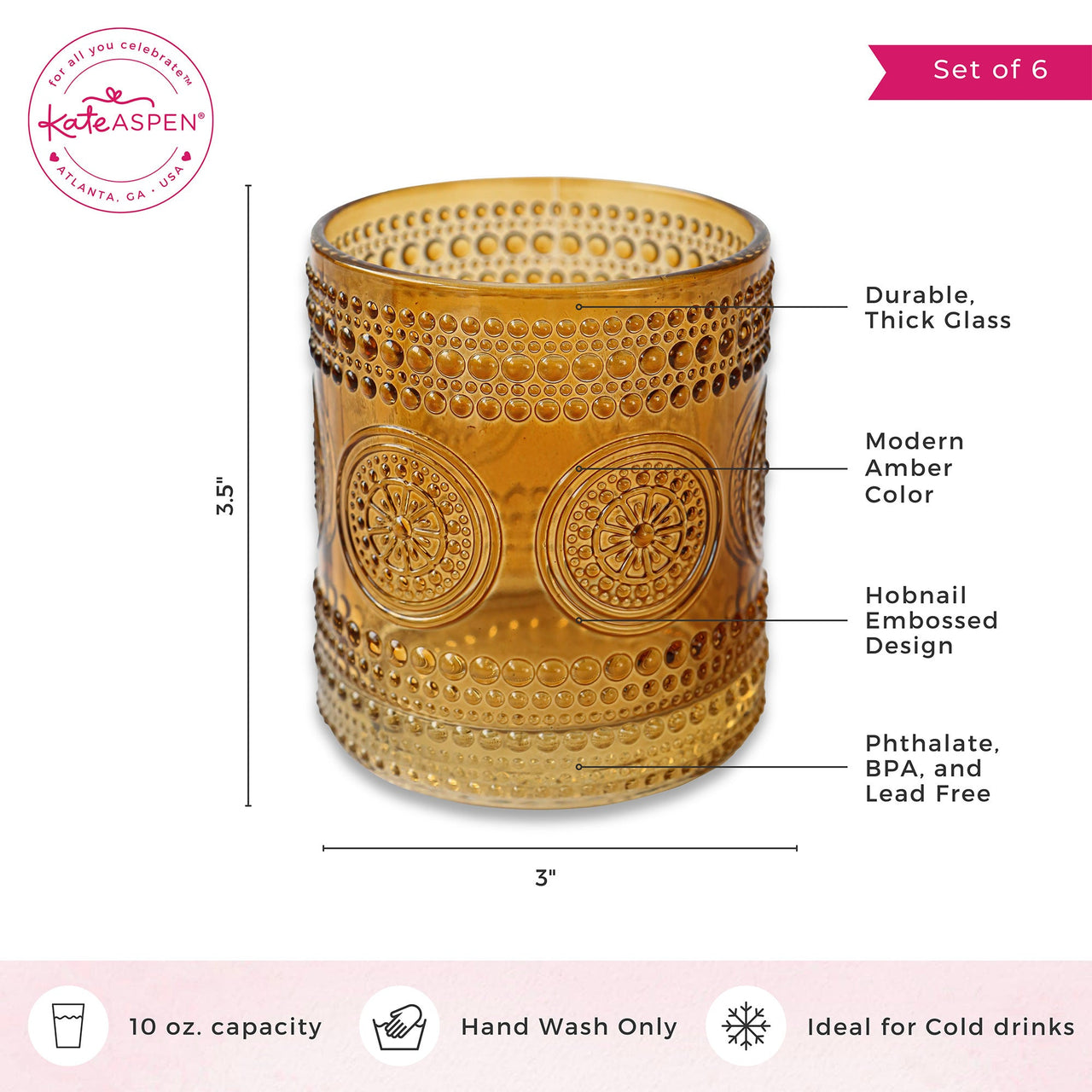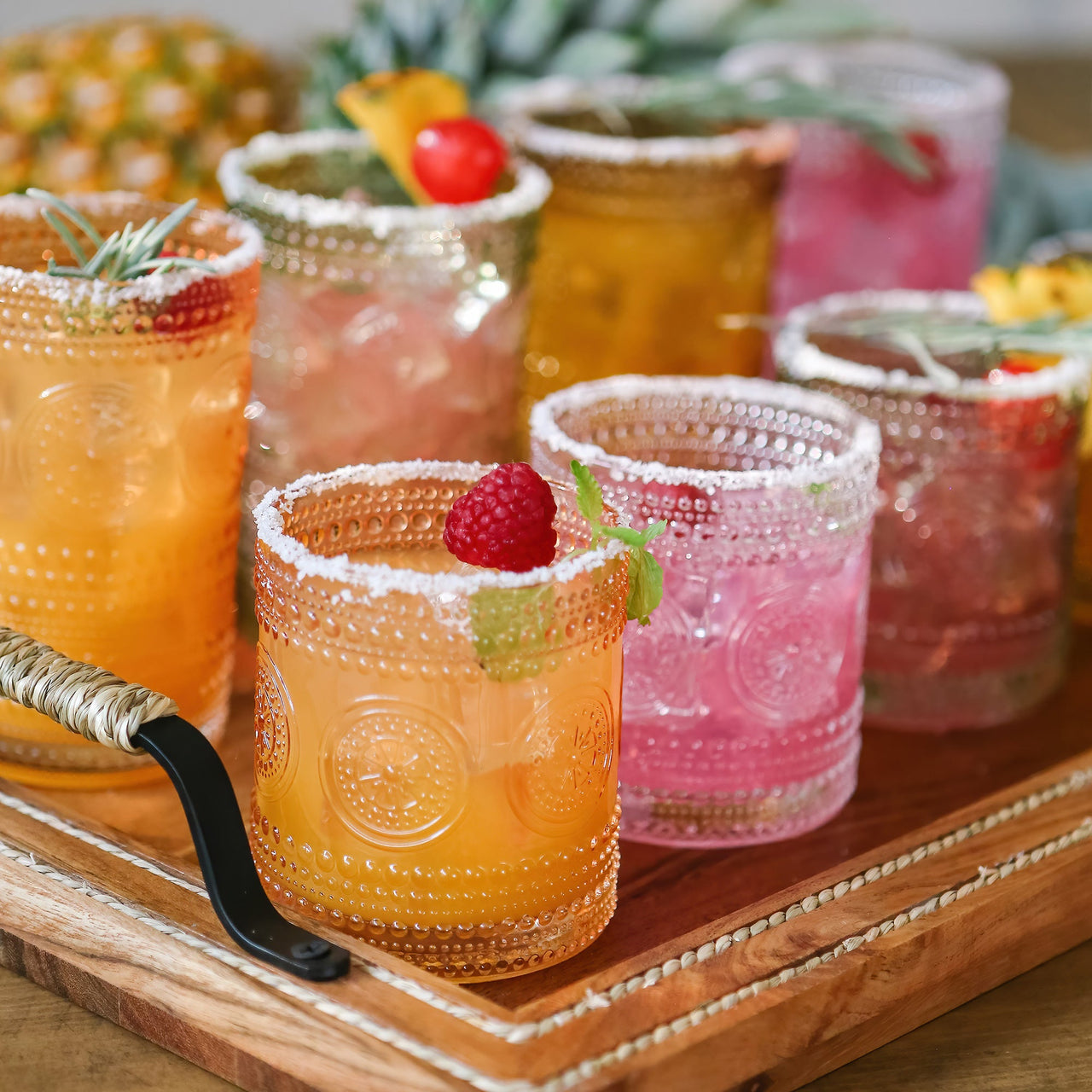 How can I count the ways we love you oh Amber! We love reaching into the past to bring back the quality and intention when making our drinking glasses. We fell in love hard with these 10 oz Hobnail Beaded Floral Vintage Drinkware (set of 6) in Amber. The way the color can light up ice water makes you want to shed a tear. Maybe it's something about the color that reminds you of the glasses we used to hold dear in our youth at our grandmother's house or the way that the ribbed design feels in your hand when you are holding your favorite cocktail, but these glasses are magical. With our whiskey and bourbon connoisseurs in mind, we wanted to design a glass to the caliber of the cocktail in your hand. We wanted to bring back the elegance of 'front porch' sippin'.
The versatility of these glasses can take you from a poker game to a wedding day to Thanksgiving. They make the perfect gift for every man in your life whether your son needs some mature glasses in his apartment or you have no idea what to get your dad for Father's Day, Birthday, and Christmas (sheesh that's a lot of presents) our glasses come in so many beautiful colors and sizes that we are a one-stop shop for all of it! We use only the highest quality materials to make absolutely sure that these glasses will last you for years to come and to ensure that our vintage-designed cocktail glasses arrive at your doorstep as pristine as when they leave our showroom, we specially wrap them in bubble wrap and design a cardboard box special to nestle each one in their own cocoon. Grab a set or two of these Amber Drinking Glasses before they are gone!