10 oz. Hobnail Beaded Floral Clear Drinking Glasses (Set of 6)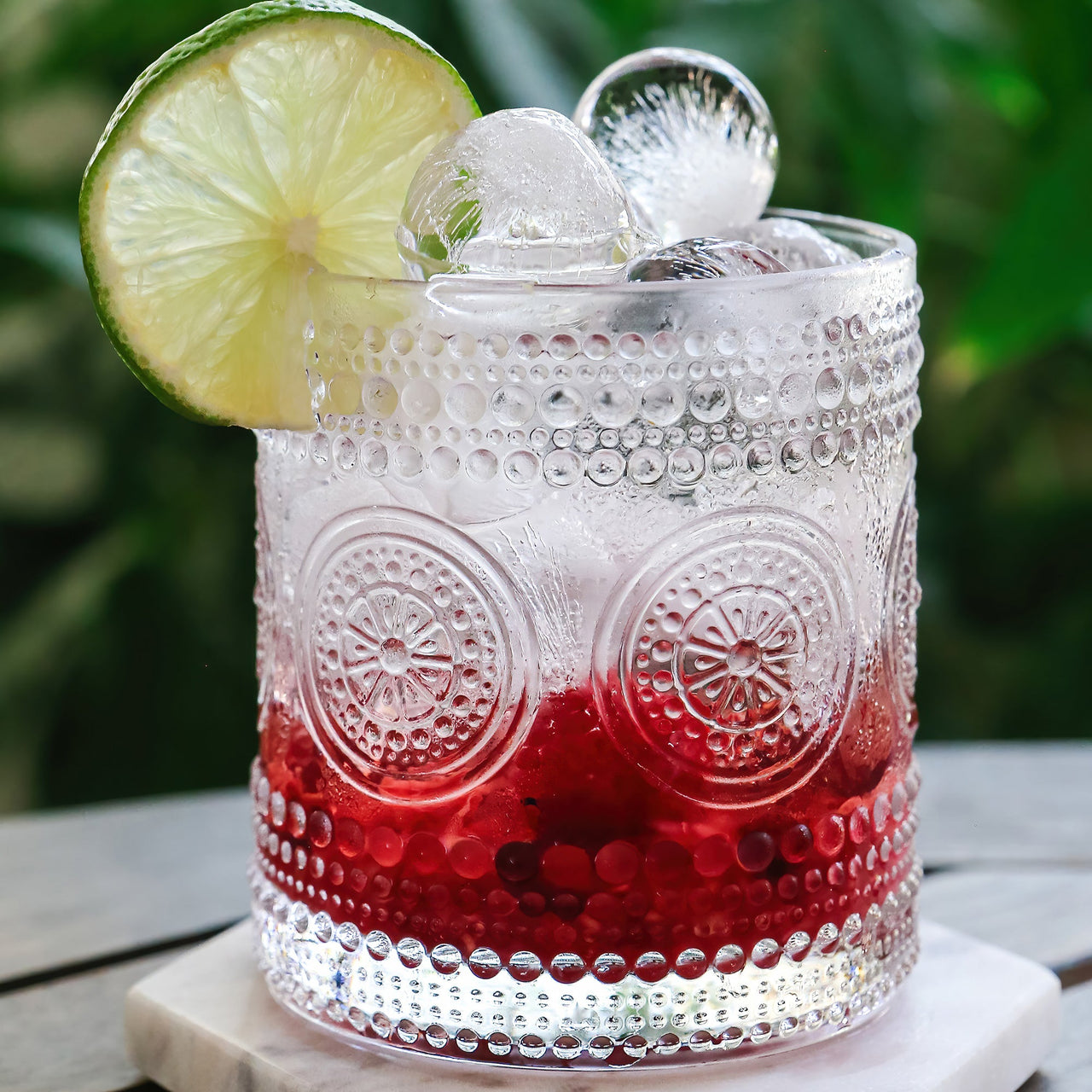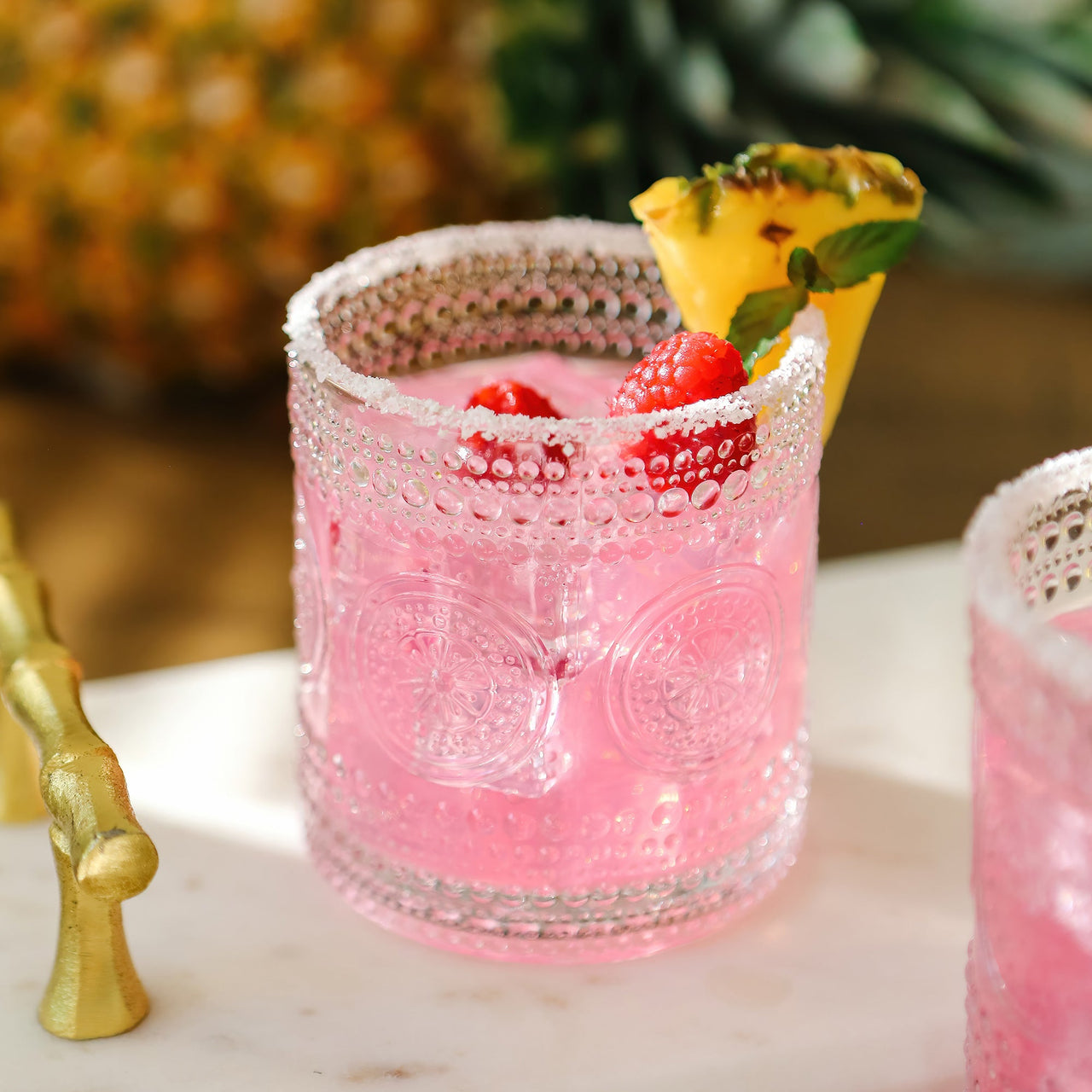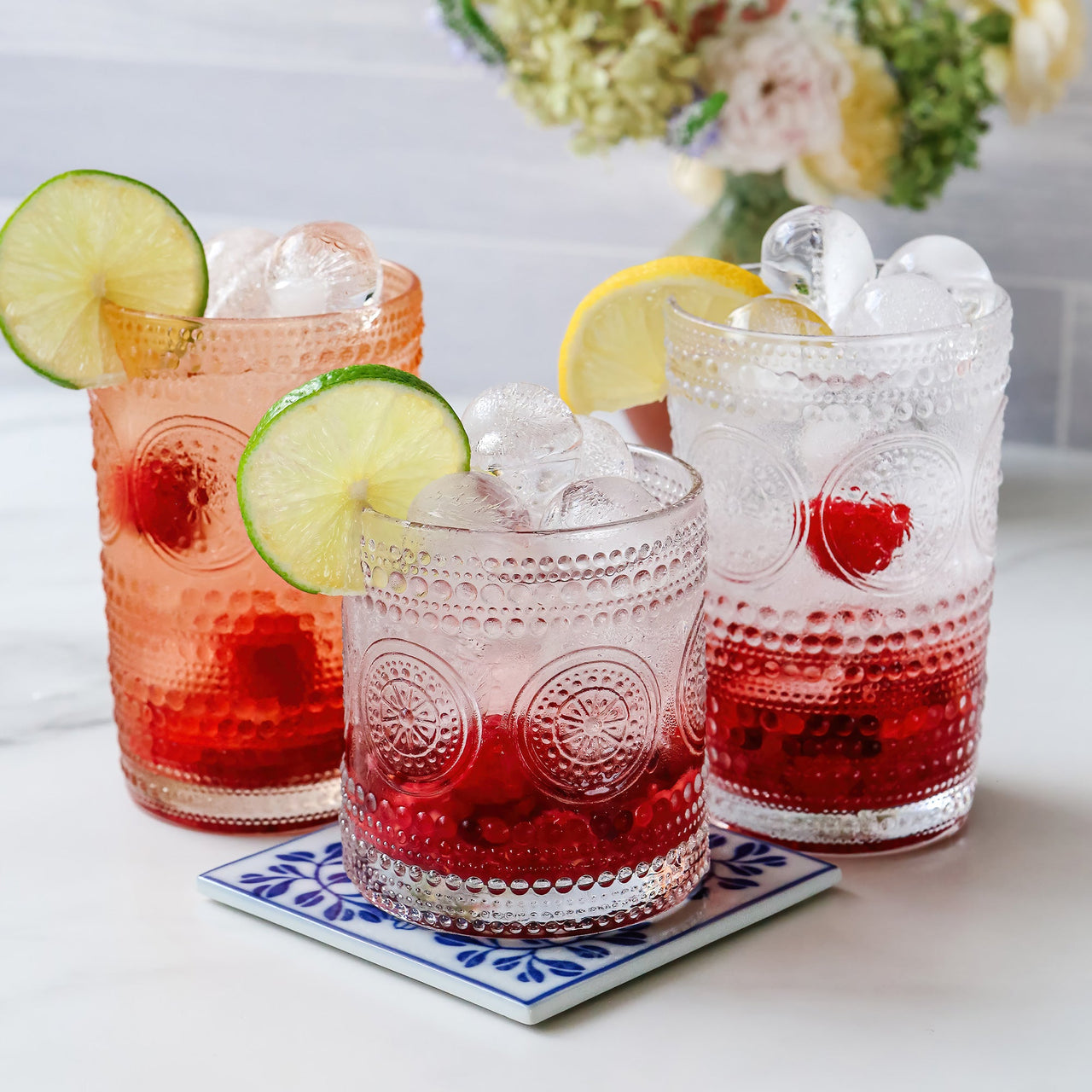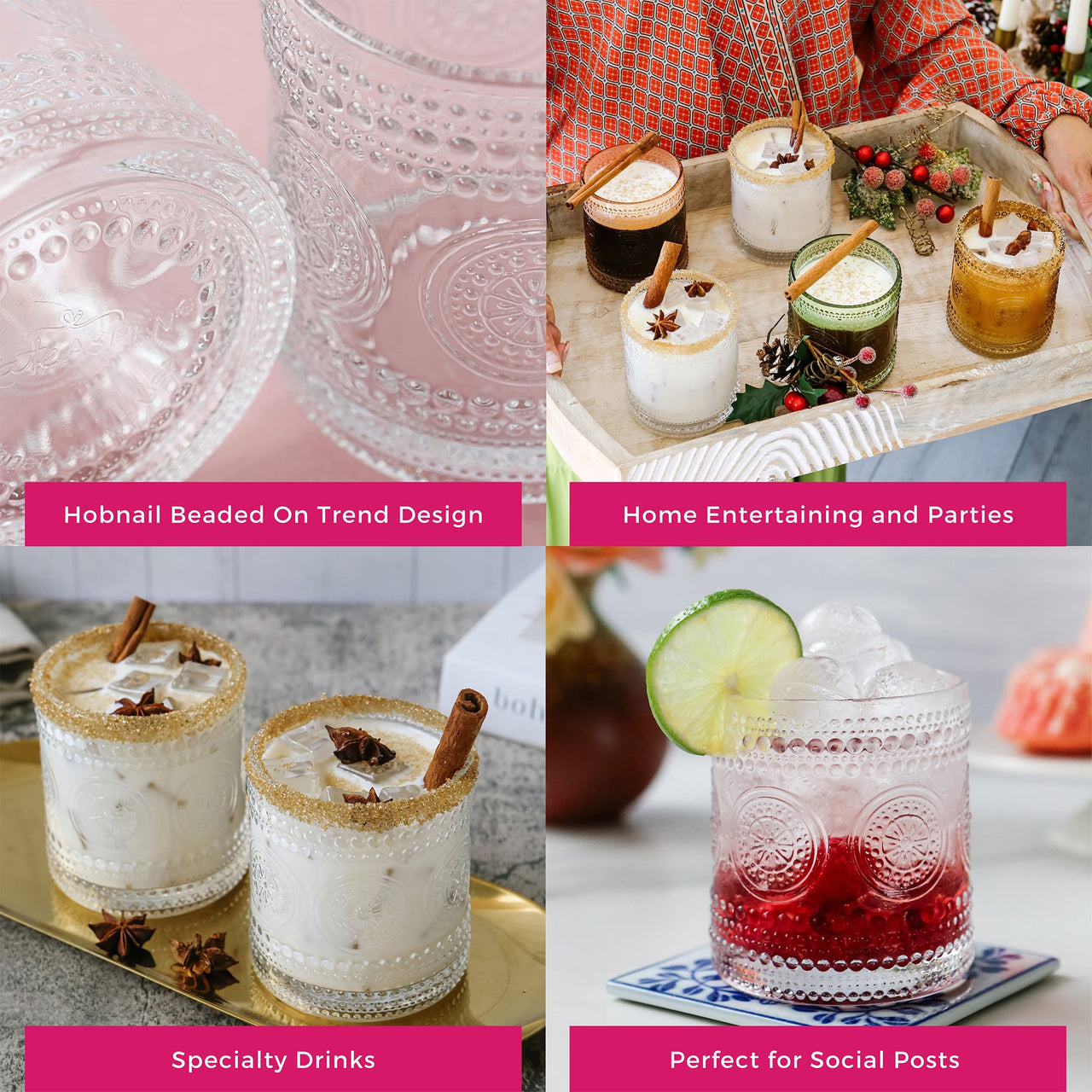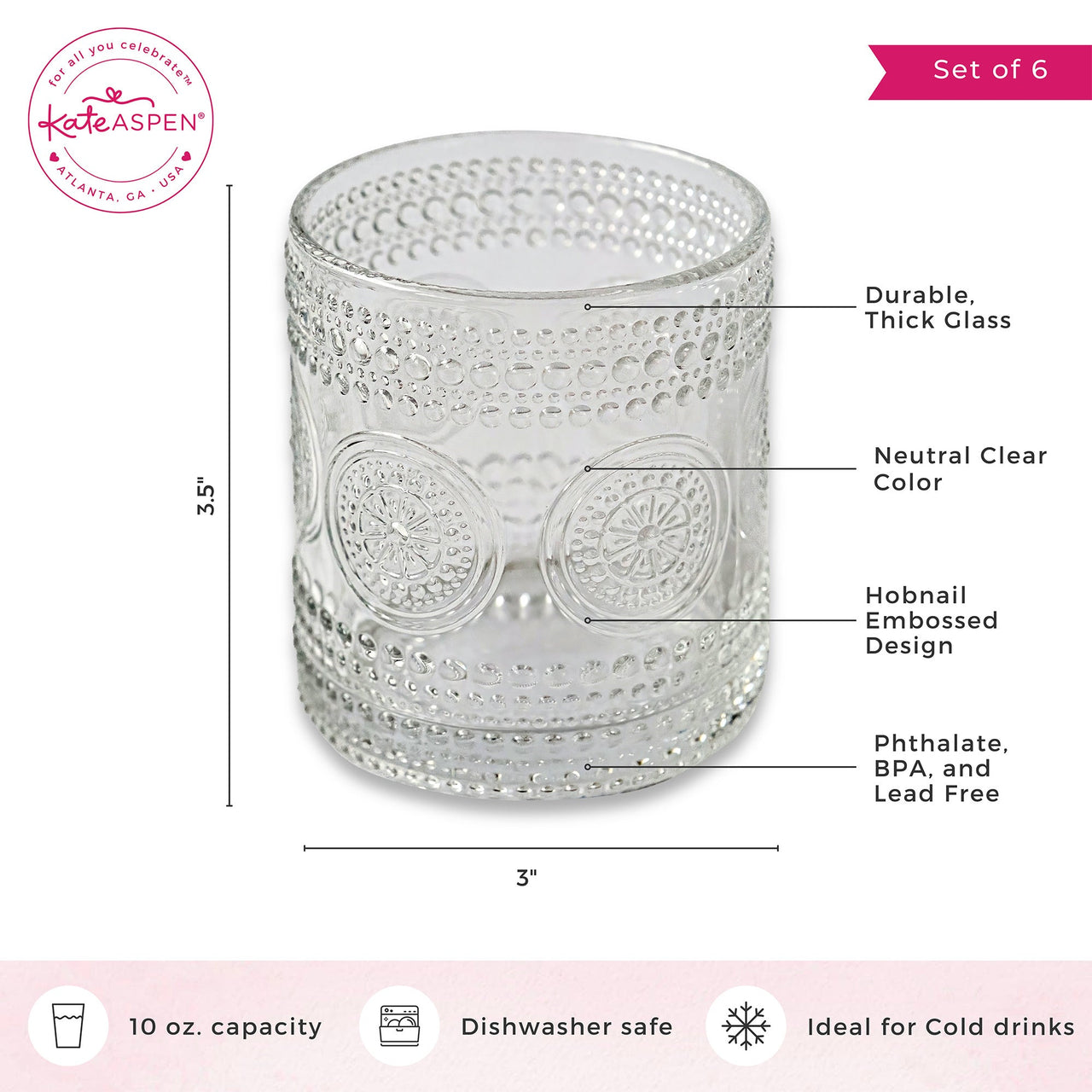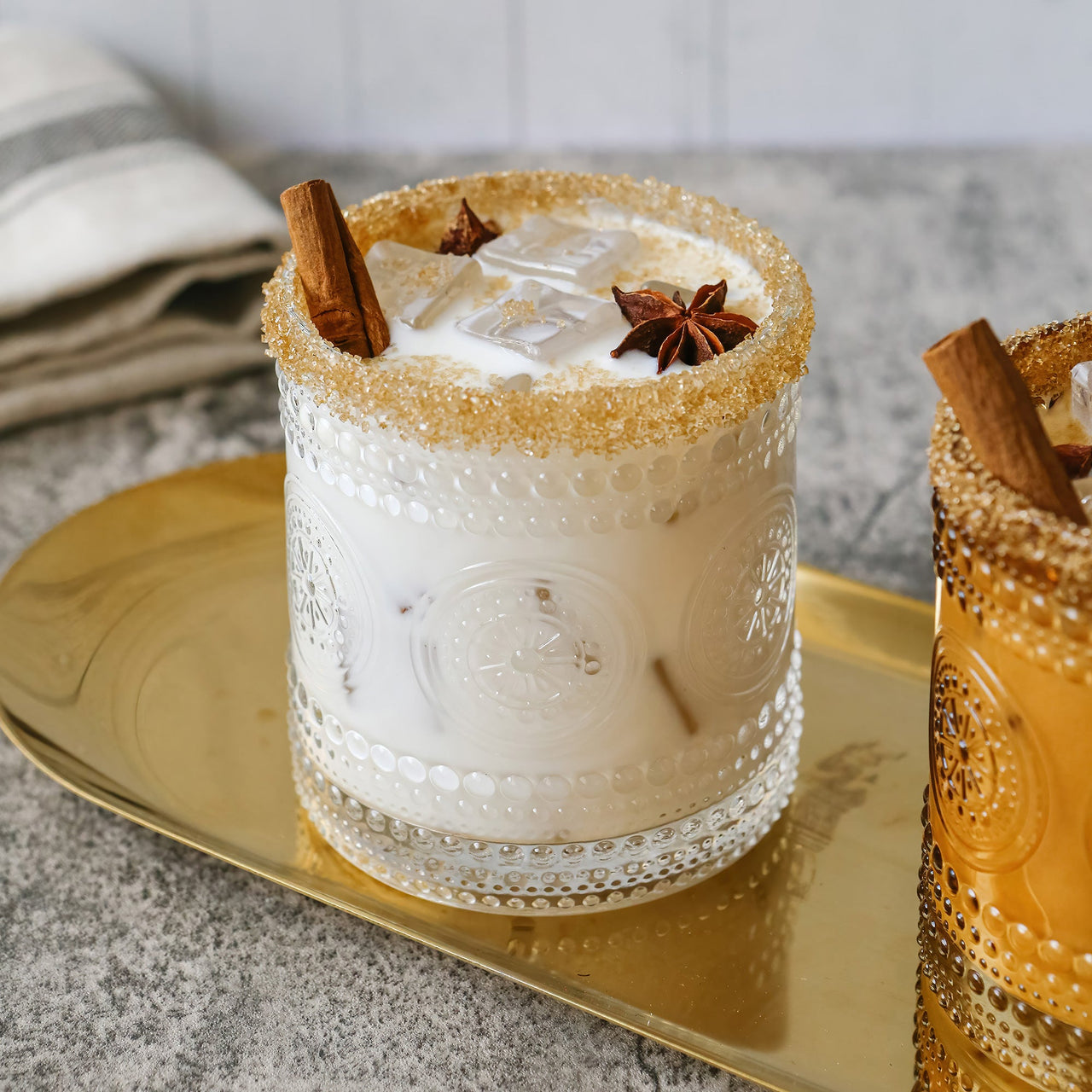 There is something so magical about the designs of the past. We took the intention of the past to create our latest vintage-inspired ribbed glass drinking cup with our latest design of the 10 oz Hobnail Beaded Floral Vintage Drinkware - Set of 6 (Clear.) We took our iconic design of the 16 oz Hobnail Beaded Floral Vintage Drinkware and made it into 10 oz for the perfect cocktail glass. With our bourbon and whiskey connoisseurs in mind, we designed an elegant retro rocks glass that would make your grandpa proud. These glasses were made with the intention to design and quality to ensure that you will be able to use them day after day and celebration after celebration. Whether you are having a poker night with buddies or a Thanksgiving meal the elegance of these glasses will remain timeless.
For this version of our 10 oz drinking glasses, we kept a clear color to really be able to elevate those special cocktails that stand apart. We know you take a lot of time to create the perfect dirty martini or a beautiful negroni you want to display in a way that is to the standard of your cocktail creation. The first thing we do when designing a glass is make sure that it is made with the highest quality glass that is lead-free and easy to hand clean and the last thing we do is make sure that when they ship to you that they are just as beautiful as they are in our showroom. We ensure this by wrapping each drinking glass in bubble wrap and then nestling them tight in their own cardboard home specially designed to make it to your home or hotel all in one piece.